Museum Newsletter - 30 September 2013
Friends of the Bullitt County History Museum
E-Newsletter
September 30, 2013 (Volume 9, Number 10)
Dear Friends,
Announcements...
>>Special date for Genealogy Meeting in October. Please note that the Bullitt County Genealogical Society meeting will be on October 26th. This is NOT the regular monthly meeting date. The society moves its meeting date this month to accommodate the annual Louisville Genealogical Society book fair that takes place on October 19 (our normal date).
For our October 26th meeting, Gwinn Hahn will speak about her book Journey to the Past; Willisburg and Tatham Springs. Gwinn is a retired county school teacher and a strong asset in preserving our history. Come visit us at the meeting if you can.
Meeting location is the regular place, Ridgway Memorial Public Library, on the corner of North Walnut Street & Second Street in Shepherdsville. Meeting time is 10:00 a.m.
Activity & News...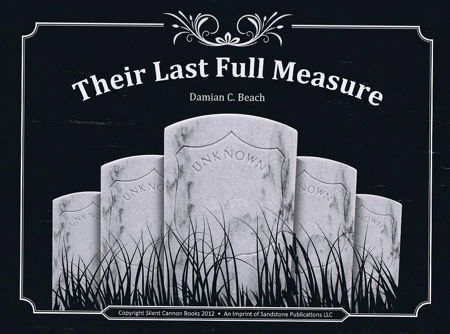 >>Civil War book added to collection. Author, Damian C. Beach, came by the museum recently with his new Civil War book, "A Comprehensive List by Unit of the Federal and Confederate Dead who Fought Near the Town of Perryville, Kentucky, 08 October 1862." I bought a copy for our museum collection. You can find more information about Mr. Beach's books at www.sandstonepublications.com or mail Sandstone Publications, P.O. Box 4151 Frankfort, Ky 40604.
>>Pitts Point / Communication / Christmas / Elections Displays coming. I've been promising some of these for many months, but they are coming, Friends! I am supposed to go Friday to pick up the old telephone exchange that used to be at Pitts Point when that town existed in the heart of where Fort Knox military reservation is today. When I get that in shape, it will be a focal point of a new display about that town, and about the history of communication in general. When we get closer to Christmastime, Barbara Bailey will be changing out our current display about clothing in the early 1900's and replacing it with a special seasonal display showing historic toys and decoration. And then, after the first of the year, with 2014 political campaigning in full swing, we will be replacing that display with a brand new one about political elections (Past elections, that is. Not the current ones.). That display will include several items that we have in our archives, such as a "Buckman for Governor" banner, as well as various matchbooks, pins, and even a pink piggy bank.
Between now and then, if you have some good items from past local campaigns (again, they can't promote any current political figures), please consider loaning or giving them to us.
>>Activity stays very high at museum. Research visitation continues to be quite high at the museum, with our volunteers assisting someone most all the time, often with someone else waiting for their turn. We also continue to receive numerous e-mails requesting genealogy info. I maintain a stack of queries on my desk. We receive so many requests anymore that our volunteers can seldom provide very much time on any one request. But we do what we can (and that is a lot!). I am constantly impressed with how devotedly everyone works, often hardly taking a break throughout the day, and often taking the work home with them to do more. Still, we get a bit overwhelmed at times. We do have a large and ever-growing collection of physical resources, such as family files, books, and scans of documents & photos at the visitor's disposal.
>> Web Site Additions. Here are links to this month's additions to our web site. Lot's of great stuff! Be sure to take a look.
>>Can you tell me more about this photo?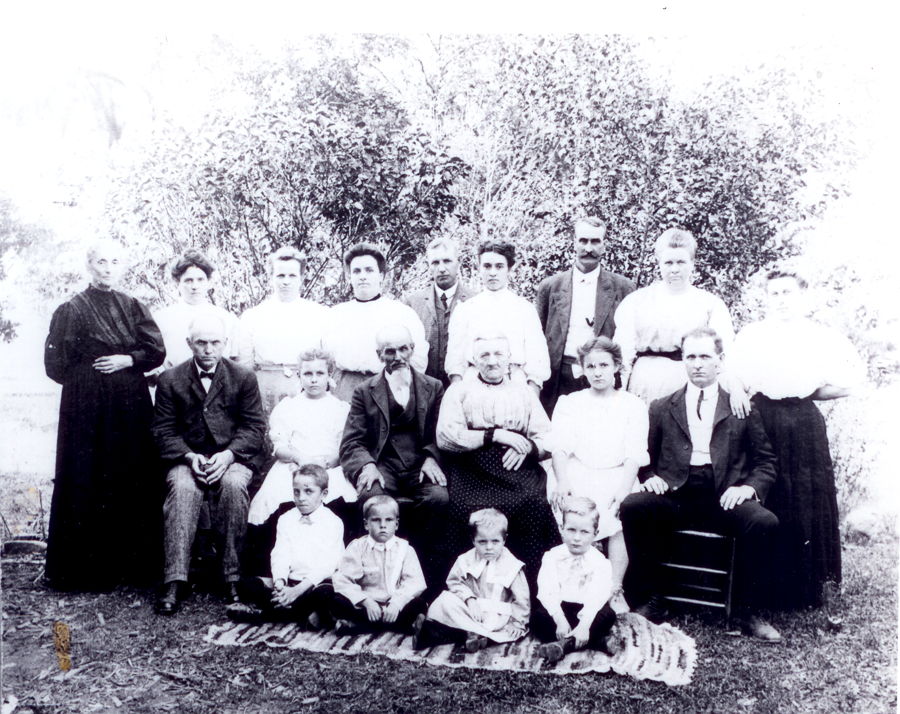 >>Kay North-Weaver saw this photo (listed as # 10.050 in our collection), and recognized a couple of people. She tells us, "I think that this photo could include my 1st & 2nd great grandfathers. The tall gentleman, back row, third from the right could possibly be Walter Brooks North, and the elderly gent middle row, 4th from the right may be his father Henry Ballard North. If it is them, this photo would have had to be taken before November 20, 1898."
Kay sent a couple of photos that she had of the two people, and they sure look alike to me. So this might be a North-family photo.
If anyone has further info about this pic, please let me know, and I'll add the info to our records, and get it to Kay.
For Your Information...
>> Kentucky Genealogical Society. If you are into genealogy, you might like the folks at the Kentucky Genealogical Society. Here is a link to their most recent newsletter. You might want to sign up for it yourself.
Please do be sure to read some of our linked items in the "Recent Additions" section. Our writing focus has increasingly been there over the past few months.
Thank you for being a friend of the Bullitt County History Museum.
David Strange
Bullitt County History Museum
Executive Director
Museum Phone: 502-921-0161
E-Mail address: David.Strange@BullittCountyHistory.org