Zachariah & Elizabeth Dewit to James Burks - Lot 5
Deed Book A, page 314
Lot 5 (part of)
Zachariah & Elizabeth Dewit to James Burks
Lot #5, being the northerly part of said lot and bounded as follows: begin at a stake in Main Street, thence S 6.5° W 11 feet 8 inches to a stake, thence N 83.5° W 99 feet, 5 inches with a parallel line with Water Street cross the lot, thence N 6.5° E 11 feet 8 inches along the line of the original lot, thence S 83.5° E 99 feet 5 inches to the beginning.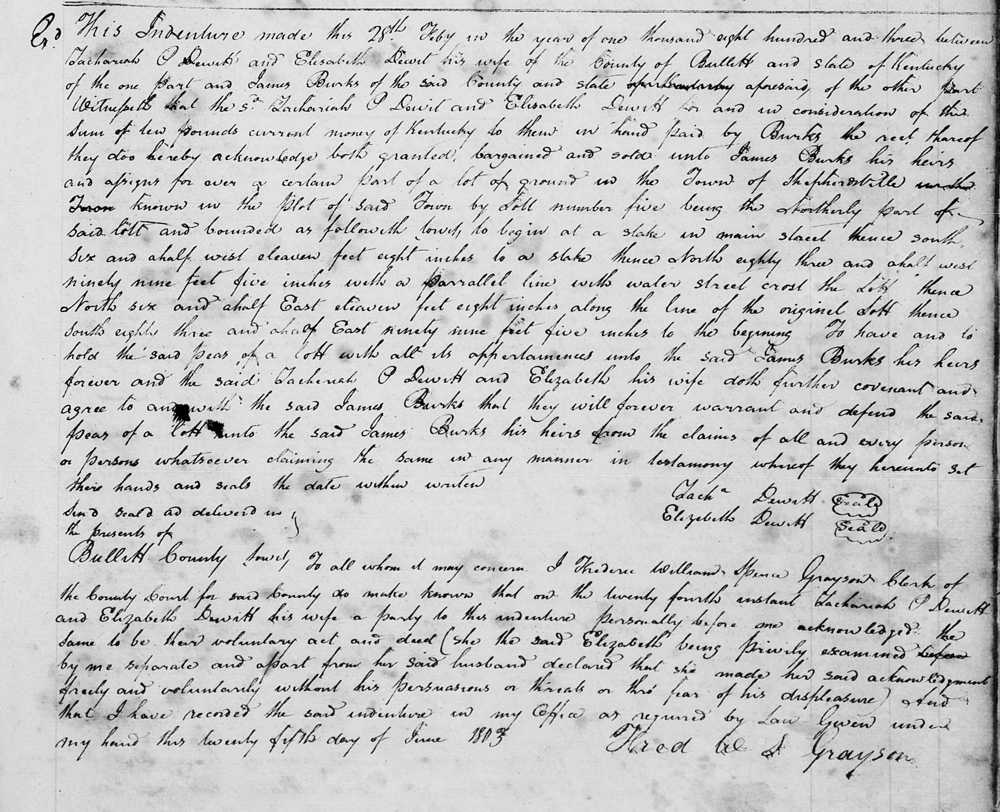 ---
If you, the reader, have an interest in any particular part of our county history, and wish to contribute to this effort, use the form on our Contact Us page to send us your comments about this, or any Bullitt County History page. We welcome your comments and suggestions. If you feel that we have misspoken at any point, please feel free to point this out to us.