Francis and Catherine Blundell to Thomas Holt - Lot 20
Deed Book A, page 26
Lot 20 (part of)
Francis and Catherine Blundell to Thomas Holt
Beginning at James Brown's south corner of lot #19 and running thence to the public ground, thence with the said public ground the distance of 40 feet, thence in the same course 40 feet further, making in the whole length 80 feet, thence at a right angle in a straight direction to teh said Brown's said lot, thence with the same to the beginning, it being part of lot #20 on which the said Blundell now lives.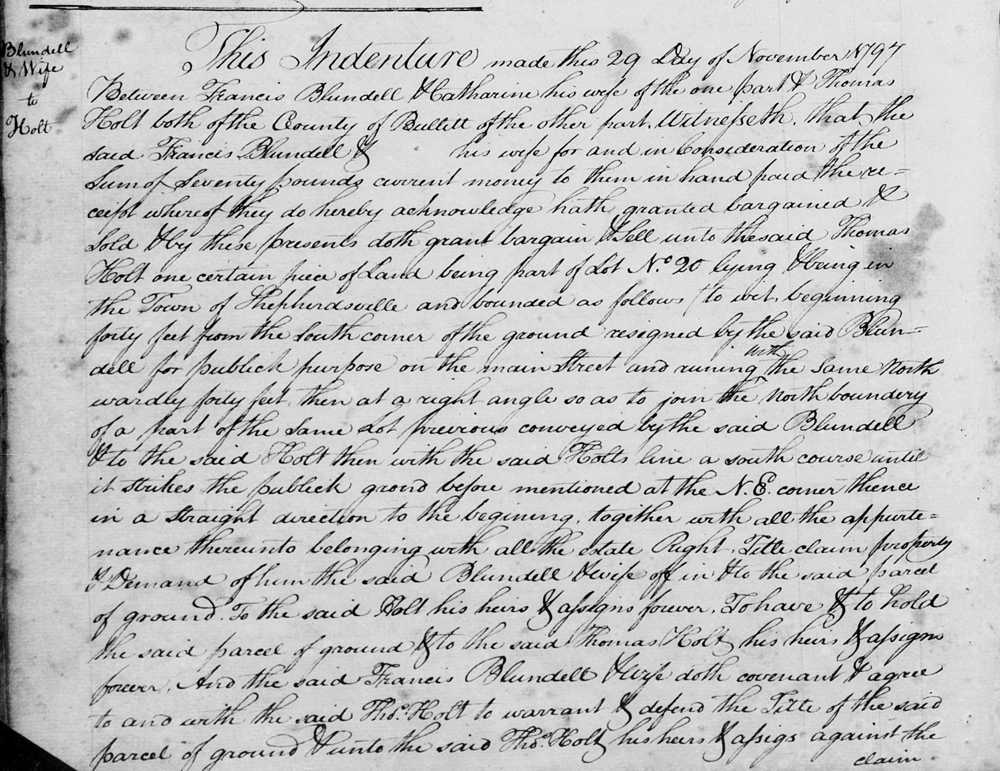 ---
If you, the reader, have an interest in any particular part of our county history, and wish to contribute to this effort, use the form on our Contact Us page to send us your comments about this, or any Bullitt County History page. We welcome your comments and suggestions. If you feel that we have misspoken at any point, please feel free to point this out to us.