William C. Herps' 1902 Plat Drawing
On 4 Oct 1902, William C. Herps, Bullitt County Surveyor, drew a plat map showing the layout of much of the property north and south of Long Lick Creek. Besides including the then current land owners, he drew some of the older boundaries as well, including those of Charles Broughton, Parmenas Briscoe, Peter Shepherd and his son Adam, Jesse Reede, Henry Spelman and John Cockey Owings, and Charles Chinn.
Herp's plat drawing identifies Parmenas Briscoe's survey as 400 acres, but we believe this was Briscoe's 340 acre survey. Here you can see how Briscoe's survey appears to overlap that of Charles Broughton's 250 acre survey. This helps to support Robert McDowell's statement that Briscoe's claim, which was bought out by Henry Crist and Solomon Spears, and Broughton's claim covered much the same land.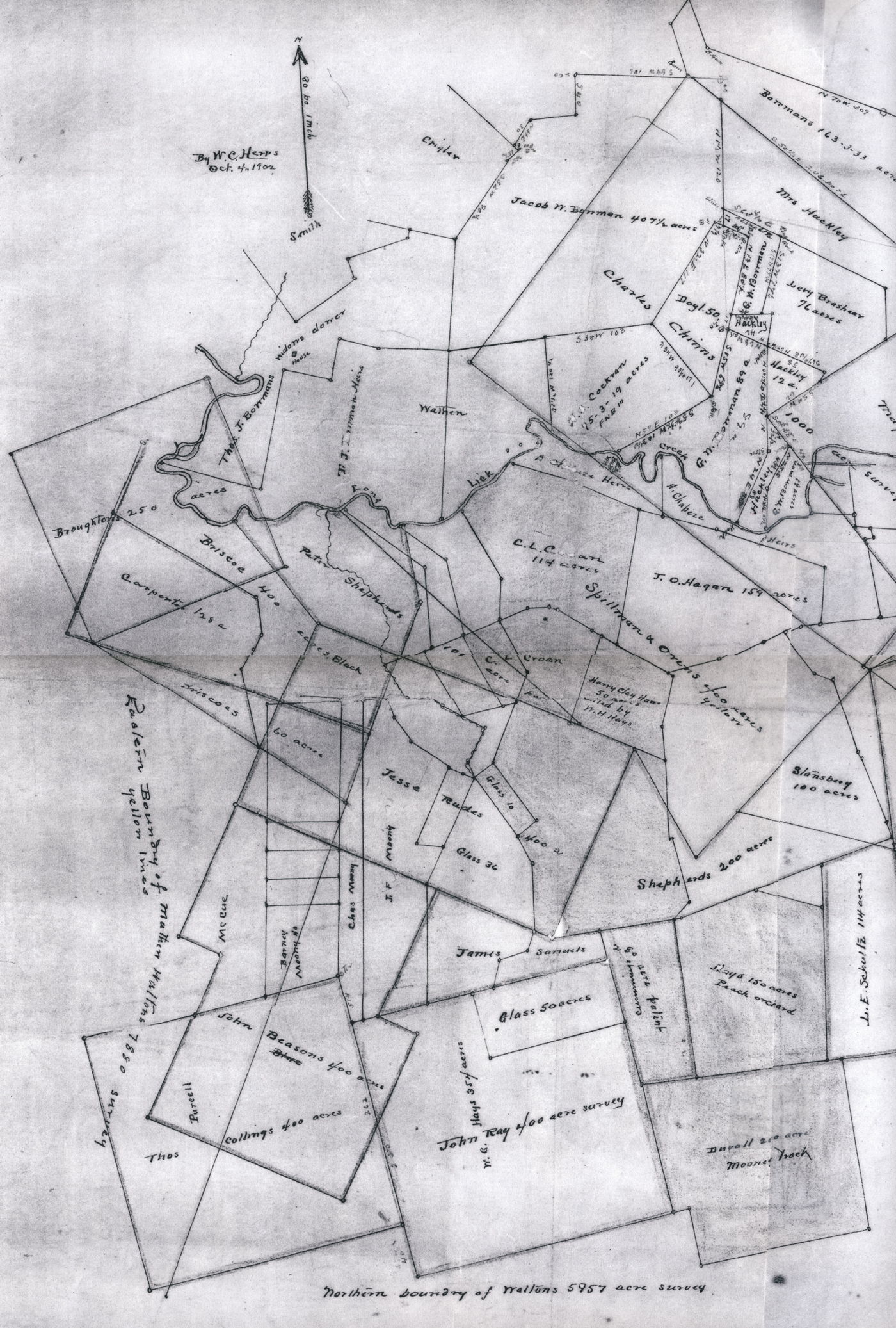 A discussion of the relationship of these older surveys may be found on another page.
---
If you, the reader, have an interest in any particular part of our county history, and wish to contribute to this effort, use the form on our Contact Us page to send us your comments about this, or any Bullitt County History page. We welcome your comments and suggestions. If you feel that we have misspoken at any point, please feel free to point this out to us.