Paul Froman's 938 Acre Tract
This patent is listed under the Unfinished Patents on the Kentucky Secretary of State's website. It appears from another survey text that Froman may have sold the right to it to someone named "L. W. Coxon" which was likely Leven Wilcoxon. We know that Froman sold 653 acres of this tract to Wilcoxon in 1797.
The surveyed tracts of Withers King, Paul Froman and Charles West along the upper reaches of Long Lick Creek overlap as shown on this drawing that is based on a survey conducted by Casper Herps by order of the Bullitt Circuit Court in an 1858 suit between Patterson, Moore and Company as plaintiff against George Magruder, defendant. The original survey is located in the T.C. Carroll plat cabinet in the county clerk's office. By original survey date, the King tract was the earliest surveyed.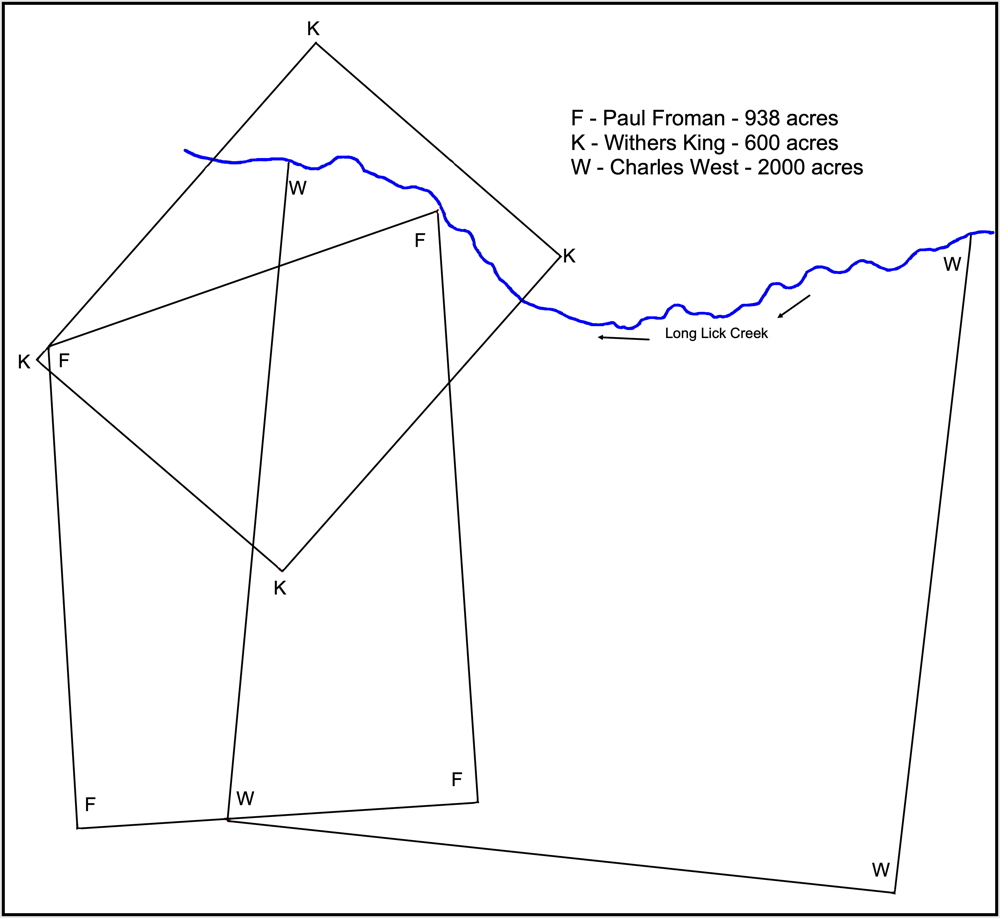 ---
Surveyed for Paul Froman, assignee of Jacob Froman, 938 acres of land in Jefferson County by virtue of part of a treasury warrant No. 16568, lying on Long Lick Creek and adjoining the lands of Weathers King, Ebenezer Platt and others. Beginning at an elm and buckeye, running thence S 5° E 20 poles to Platts corner and the course continued with Platt's line in all 510 poles to two white oaks, a dogwood and locust, thence S 85° W 320(?) poles to two white oaks in the knobs, N 5° W 427 poles to a poplar and beech, N 7_° E 332 poles to the beginning. Nov. 19th 1797 Isaac Cox, surveyor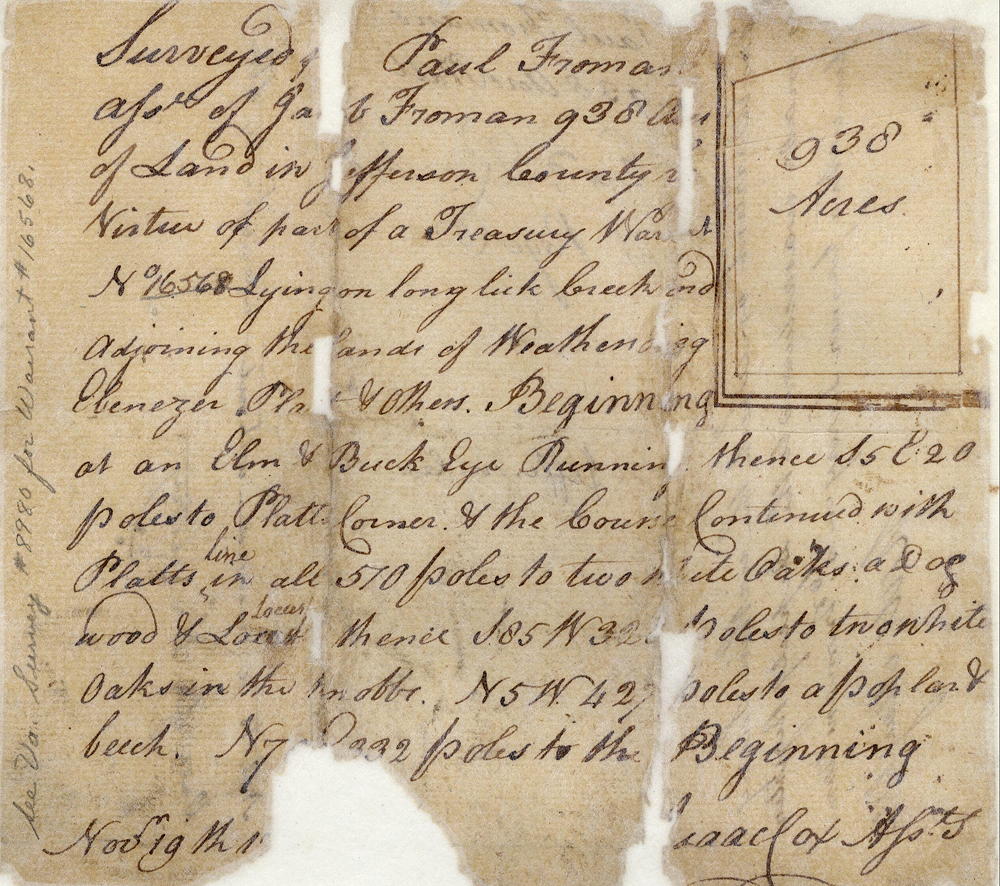 ---
If you, the reader, have an interest in any particular part of our county history, and wish to contribute to this effort, use the form on our Contact Us page to send us your comments about this, or any Bullitt County History page. We welcome your comments and suggestions. If you feel that we have misspoken at any point, please feel free to point this out to us.