Museum Newsletter - 27 September 2014
Friends of the Bullitt County History Museum
E-Newsletter
September 27, 2014 (Volume 10, Number 9)
Dear Friends,
Announcements...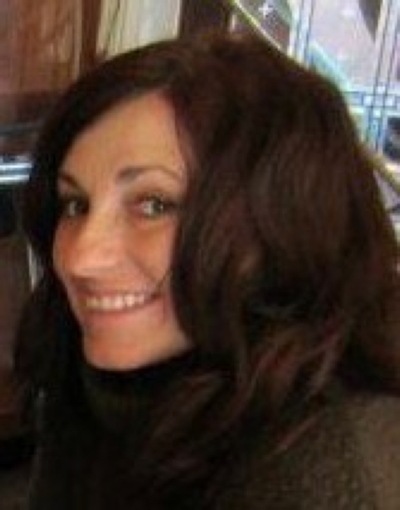 >> New Museum Executive Director selected. I am very happy to announce that we have an excellent new Executive Director coming to the Museum in November!
As you know from past newsletters, I have been looking to retire by the end of October, which will mark my tenth anniversary as Executive Director of the Bullitt County History Museum. There's nothing wrong, beyond age & life insisting that I slow down a bit. So a special committee of the genealogical society has been working hard to make a good transition of leadership as the museum moves into its next generation.
After several interviews and reviews of candidates, Mary Margaret Trinkle was selected by a near-unanimous vote of Bullitt County Genealogical Society members at its September meeting.
I am excited at the possibilities! I believe Mary Margaret will bring a fresh energy to museum operations. Her winning personality seems to have won over all of our volunteers who have met her. Her enthusiastic love of history, coupled with her stated long-time desire to do something like this, certainly won me over.
Her enthusiasm is equally matched by her qualifications, which are far stronger than mine when I started. Mary Margaret is the founder and owner of Monarch Studio. Her business specializes in creating historically accurate finishes, unique murals, and in mural restoration. She has traveled around the country, visiting historical sites researching historically accurate details. She has worked on creating period-appropriate wall, floor and cabinet finishes for historic homes. Our artist friends will love her work with gilding, pattern creation, furniture finishing, and murals. (I personally look forward to ideas she might have for our museum displays).
Her work has been featured in publications such as Sophisticated Living, Kentucky Homes and Gardens, and Louisville Magazine.
Mary Margaret's business-management experience and computer knowledge should improve museum operations a great deal, compared to my system of piles of "stuff and notes" everywhere. [grin] She has designed and maintained Facebook and Web pages on the internet, and is proficient in both MAC and PC computers, along with software such as Photoshop and Microsoft Office (pretty much a communications requirement in this day and age). In fact, during one visit to our museum, a computer problem popped up and she fixed it on the spot.
But for me, the most important strengths that Mary Margaret brings to the Directorship (and the most important requirements for the work) is her passion for history and her natural connection with people.
I look forward to introducing Ms. Mary Margaret Trinkle around the county over the coming months, and will be working to make the transition as smooth as possible (and I'll still be around as needed). I encourage everyone to wish her well, and to help her in every way you can as our little history museum moves boldly into the future.
>>>No meeting in October <<<. Due to some scheduling conflicts, the Bullitt County Genealogical Society will not have a meeting in October. There was to be a special program in October, recognizing my retirement, but that has been postponed until December.
>> The Louisville Genealogical Society meets at the LDS (Mormon) Church at Hurstbourne Pkwy and Linn Station Road. It has not yet announced the program for its October 14, 1 p.m. meeting. On Tuesday, October 28, 1 p.m. the subject will be Kentucky's Experience in the Revolutionary War, by Don Rightmyer.
>> Gary Steve Blakeman passes away. It is my sad duty to report that Gary "Steve" Blakeman, the husband of our wonderful volunteer Nancy Blakeman, passed away suddenly this month. We give our most sincere sympathies to Nancy and her family, and look fervently for her quick return to our museum volunteer family.
Activity & News...
>> Statira Mathis papers transcribed. Museum volunteer, Wilma Lemons, continues her prolific work scanning and transcribing our cabinets of documents. She has now completed our collection of original Statira Mathis genealogy research papers. Ms. Mathis generated hundreds and hundreds of notes and letters while she did her genealogical research over the years, and those papers are archived at the museum. Now, thanks to Wilma, they are digitally preserved and available for research on our museum computers.
>> Web Site Additions. Thanks to our active web master, Charles Hartley, we often get rave reviews about the extensive content of our web site. It is indeed a fantastic source of information. New information is always being added. Here are some of the items added or updated this month. Be sure to click on these links and take a look.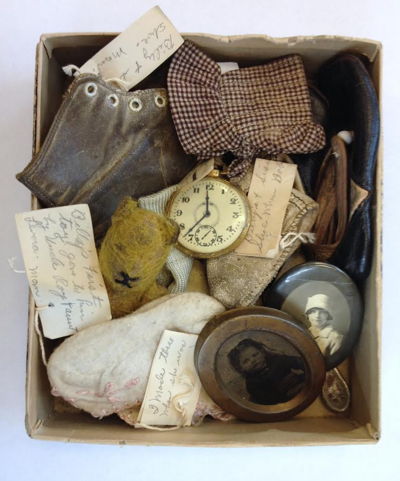 >> Donated artifacts. Museum friend, Danny Ray Rice has donated several items to the museum. This time he gave us a fine little booklet, "L&N Rules for the Government of the Transportation Department," dated July 1, 1933. This booklet should be a great resource in studying and understanding the details of railroad operations. Such things as railroad hand and light signals, etc., and the proper movement of trains are explained. Danny also gave us two beautiful feather hats, and a fur boa that had once belonged to his grandmother. The hats and fur look beautiful, but are in very fragile condition, so we are not yet sure if we can safely display them.
Another item that Danny gave us was a box of mementos that his grandmother kept. I hope to write a story about those "Precious Memories" in one of my upcoming newspaper columns.
>> Treasurer updates continue. Museum Treasurer, Beverly Owen, has nearly completed setting up our new "Quickbooks For NonProfits" software program. Now she and Brenda Rittman, who graciously agreed to be a check co-signer and Assistant Treasurer, have been working together so that we have good continuity should either one be away for any reason. Thank you, Beverly & Brenda!
This is part of an upgrade in our operations, as the museum grows. By the way, former Genealogical Society President, Doris Owen, served as museum Treasurer for nearly ten years. Thank you, Doris, for your service. I suppose that you could tease us that it now takes two of us to do what you used to do. [grin]
For Your Information...
>> New Kentucky Genealogy Society web page. The Kentucky Genealogical Society has a new web page. Give them a try at www.kygs.org
>> New War Department Papers web site. Museum Volunteer, Judy Richardson, recently came across this new web site that might be useful in your war-related genealogy and history research. Check out www.wardepartmentpapers.org.
Final Thoughts...Two Mysteries
I have two interesting mysteries for you this month. Please try to help us solve them.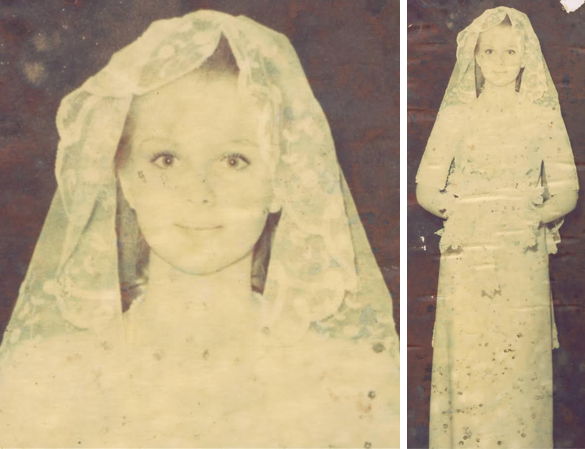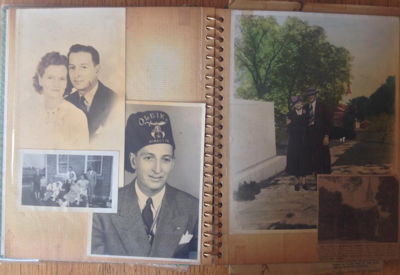 The first is a photo (full photo and a close-up detail shown here) that is surely of a bride. This roughly 16x24-inch water-damaged portrait was found in the basement rafters at Davidson Memorial Methodist Church in Shepherdsville, shortly after the 1997 flood. No one there seems to know who it might be. It has even been suggested that it might have just been a wedding-photo sample. I don't now, but somehow the beautiful young lady looks very familiar. Judging by the colors and style, many of us are guessing the time period to be the 1970's.
Any ideas? Do you recognize her? Please help us solve the mystery.
The second mystery is of a photo album and family papers found in Bullitt County, but probably from Jefferson County. The photo album (one page shown here) shows dates in the 1930's and 40's, but as late as 1970. Shelby Nicole Comfort tells us that it was found in an old barn on Mt. Elmira Road in Bullitt County. She is hoping to find some descendants who might want it.
The main family name seems to be Vanderpool. In fact, one page on the album clearly states that it is the property of "Mrs. M. H. Vanderpool of 125 West Ormsby, Avenue, Apt #4, Louisville Kentucky." The address, and even a phone number on the album, no longer helps. There are some hints among the papers that the album might have been sold in a yard sale. Our museum volunteers have researched Ancestry.com and other sources, and even tried some cold-calls to Vanderpools in the phone book.
But no luck so far.
If you recognize these people, please let us know.
And that's all for this month.
Thank you for being a friend of the Bullitt County History Museum.
David Strange
Bullitt County History Museum
Executive Director
Museum Phone: 502-921-0161
E-Mail address: David.Strange@BullittCountyHistory.org