It Happened in March
The following article by Charles Hartley originally appeared in The Pioneer News on 25 Mar 2019. It is archived here for your reading enjoyment.
---
Six years ago, this month, I wrote the first of these columns, and during that time I've featured all or parts of 37 different years, some stretching back more than a century ago.
In every column my purpose has been to highlight the good things happening in our county, the simple everyday events mentioned by yesteryear's correspondents, the humorous and smile-provoking things, the accomplishments of our people, and yes even the heartaches some have had to overcome.
If you find this column interesting, I encourage you to return to the paper again the last Monday of each month for more.
And while I am encouraging you, allow me to recommend some additional reading. For more than five years, David Strange and I wrote weekly "Bullitt Memories" articles, and most of them are collected in two volumes, Bullitt County Memories and More Bullitt County Memories which are available at the Bullitt County History Museum in Shepherdsville.
Additionally, I have written two other books that are also available at the museum. The first describes the terrible Shepherdsville train wreck in December 1917 in which 49 people lost their lives. The second describes the events surrounding the murder of Kate Browning in 1928.
Please note that the proceeds from the sale of these books goes to support the Bullitt County History Museum.
Finally, I want to encourage you to visit the museum located in the front of the courthouse in Shepherdsville. It is open anytime the courthouse is open, Monday through Friday. See the exhibits, learn more about your county's history, and perhaps even discover your own ancestors' roles in it.
And now, on with this month's "happenings."
We will be looking back 25, 50, 75, and 100 years to see what was being printed in The Pioneer News in 1994, 1969, 1944, and 1919 in the month of March.
1994 - 25 Years Ago.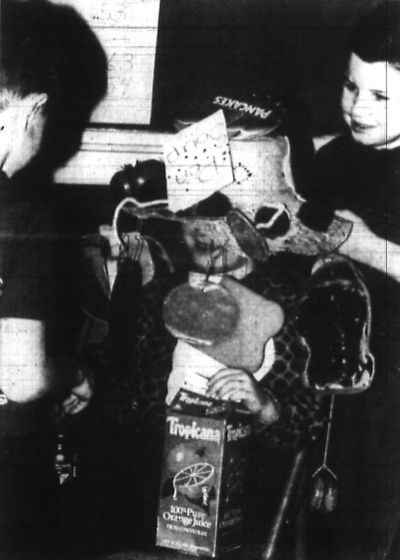 Ronnie Underwood found himself smothered in snacks as Linda Belcher read the book Cloudy with a Chance of Meatballs to students at Roby Elementary during the I Love to Read Week. For each tasty morsel she read, students decorated Ronnie with an imitation of that particular food. John Roberts said that Ronnie was a good sport about it.
In middle school regional academic competition Jimi Meece of Hebron placed third in mathematics, while Brandon Bragg captured third in social studies. From Bernheim, Renee Shaw placed fourth in science while the future problem solving team of Jeff Crady, Holly Skidmore, Josh Redemann and Angie Frazier placed first. Mt. Washington's Melanie Arnold placed third in language arts and fourth in general knowledge, Justin Moore was second in science, while Leslie Dorris won the English composition category. Each of these students advanced to the state competition.
On the high school level, the following students advanced to the state competition: Jayda Freibert (math), Bobby Campbell (social studies), Craig Hill (language arts, general knowledge), Jason Perry (general knowledge), Isaiah Sharp (math), Sean McPherson (science, general knowledge).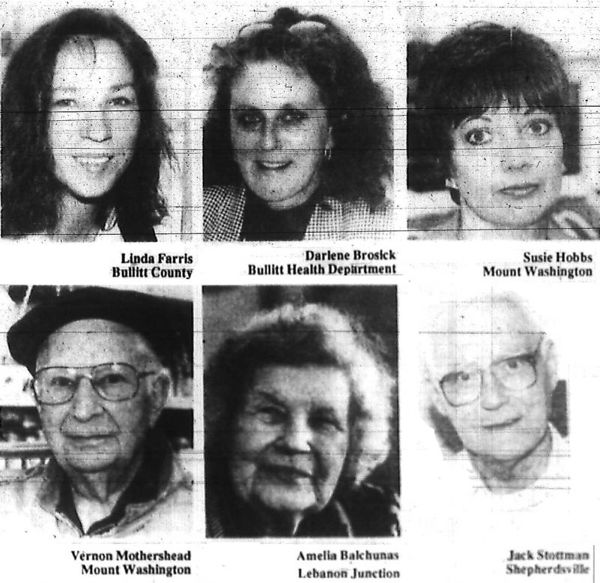 Six citizens, including Linda Farris, Darlene Brosick, Susie Hobbs, Vernon Mothershead, Amelia Bakhunas, and Jack Stottman, were asked, "Do you think this country is in a health care crisis?" Most agreed there was a problem.
Jean Cox of Cedar Grove informed everyone that John Bohannan was home recovering from a few days in the hospital; that Earl Hibbs was out and about after his illness; and Maudie Bell was recovering from her accident.
Lois Simmons of Pleasant Grove extended sympathy to the families of Leona Key, Thomas Jefferson Campbell, and Earl Bass, each of whom had passed away recently. She also reported that Clifford and Helen Foster had been to Texas and Alabama to visit their daughters Cliffa and Lana.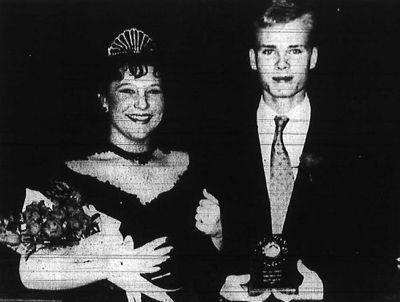 Becky Smith and Eric Daugherty were selected as queen and king at the Bullitt East basketball homecoming.
Guy Patterson was called to be the new pastor of Hebron Presbyterian Church.
How many of us remember when Representative William Natcher's voting streak ended at 18,401 when he was forced into the hospital? The 84 year old Congressman had served in Congress since 1953.
Bullitt Central defeated Bullitt East 61-56 to take the District title in basketball, despite a 32 point performance by the Chargers' Tim Couch. Bryan Bates with 23, and Jason Warner with 18 led the Cougars' scoring.
Meanwhile, in the girls' tournament, East defeated North Bullitt 67-39 to take that title. Alison Bass led East's scoring with 20 points, while North's scoring was evenly divided with Kassi Hunter and Stacy Bell each scoring 10, and Kelly McPherson adding 9 to the Eagles' total.
I wonder if Bree Curtsinger remembers meeting all the Sesame Street characters live when her Uncle Jason Shaw was playing the role of Big Bird?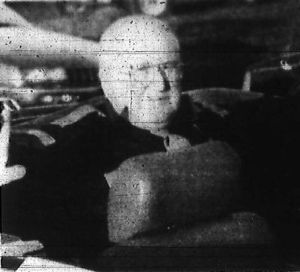 Lyman Roby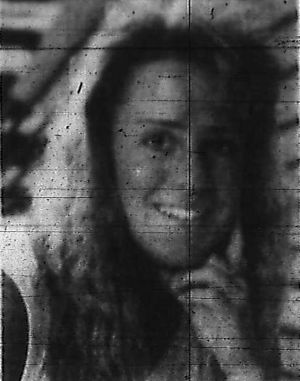 Kelli Mudd
Folks in the sheriff's office were saddened at the death of Deputy Lyman Roby, a native of Bullitt County, and a supervisor at Jim Beam Distillery. Roby had joined the department in 1974 with Sheriff Buddy Shepherd, and remained with it during Shot Dooley's administration. He was North Bullitt High School's grand marshal in their 1993 homecoming parade.
Kelli Mudd, a 1990 graduate of Bullitt Central, graduated from the University of Louisville Summa Cum Laude with bachelor degrees in chemistry and biology, and planned to enroll in the medical school there.
B.C.'s Bobby Clark took his musical talents to St. Benedict to help students there who wanted to learn how to play an instrument. Clark, a senior at B.C., planned to attend EKU, and major in music.
John Marshall and Tony Lee bought Charlie Long's insurance agency.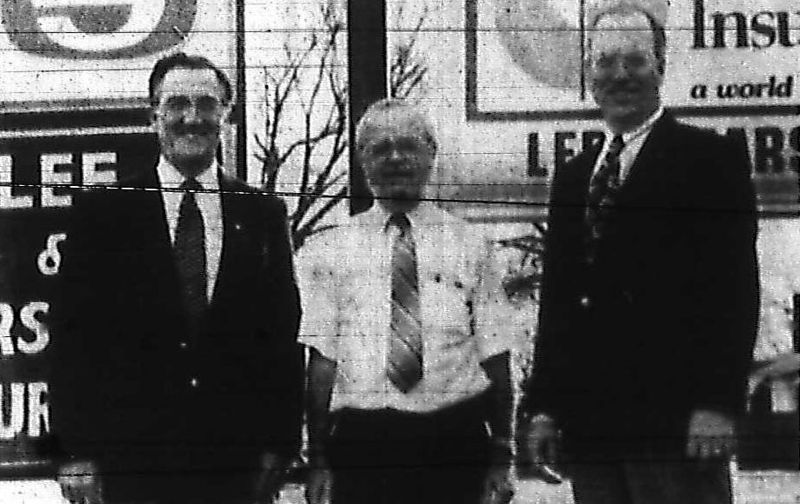 John Marshall, Charlie Long, Tony Lee
And Milton Metz was the guest speaker at the annual Cancer Dinner. Raise your hand if you were there.
1969 - 50 Years Ago.
John Price was one of ten district winners in the F.F.A. competition for recognition as "Outstanding Young Farmer."
Gladys K. Sprinkle wrote that the First Baptist Church of Mt. Washington held its first worship service in the new church building. Pastor Wendell Romans delivered the morning sermon titled, "Now, build me a church."
She also wrote that Russell Hall was given a birthday party by his son and daughter-in-law, Jean and Anna Joyce Hall, to celebrate his 76th birthday.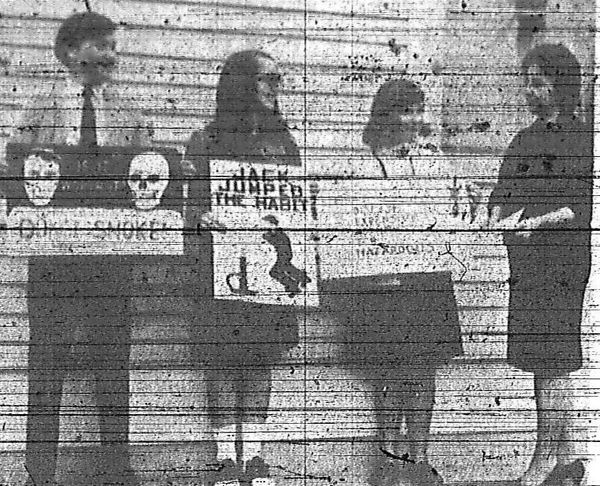 Anti-Smoking Campaign Posters
Mrs. M. J. Cundiff was pictured presenting awards to the winners of the "Anti-Smoking" poster contest. The winners were Doris Jean Druin (SHS), Chris Wigginton (MW), and Jackie Sue Richardson (Roby).
In Cedar Grove news, Mrs. Lanham expressed sympathy to the family of Mrs. Lena Foley who died on March 1st. She also wrote that her Sunday guests were Mrs. Bud Hardin, Mrs. Sharleen Owen, Mrs. Bessie Smothers, Mrs. Lena Smothers, and Mrs. Amy Lindy. Sounds like they had a nice visit.
The Hebron correspondent wrote that the John Harper family were dinner guests at the home of George Wigginton; that Edward Rhea was recovering from pneumonia; and congratulated Mr. and Mrs. Joe Bailey who were celebrating their 50th anniversary.
Maudie and Mae Cundiff, teachers at Roby Elementary, were awarded for ten years of perfect attendance in the school P.T.A. Mrs. Pat Vanover presented the awards.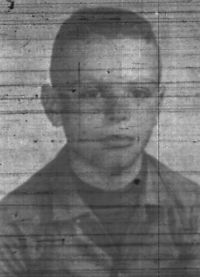 Larry Raley
Clara Simmons wrote that Elbert Bass fell and hurt his leg, that Norma Smith was under the weather, that Roberta Gaddie had the flu, and that several children in the Pleasant Grove area had sore throats and colds. Ouch!
Larry Raley received a $5 prize for being the winner of the Rural Riddle Contest. Larry, a son of Mr. and Mrs. Carl Raley, is a student at Mt. Washington.
The list of candidates for the Democratic primary election in May continued to grow. Among those running were Jiggs Buckman (State Senator), Harold Trammell and Leo Bleemel (State Representative), Athol Lee Taylor, C. V. Sanders, and Charles R. Richardson (Circuit Judge), Neil Farris (County Judge), Tom Waller and Tom Givhan (County Attorney), Jean Hatzell and Nancy Strange (Circuit Clerk), T. L. Cook (County Clerk), Pee Wee Keith (PVA), Bill Robey, Dr. James S. Bowles, Dr. H. C. Firkins, and Fred Losch (Coroner), Kenneth Price and L. J. Light (Sheriff), Owen Mann, Charles Gentry, Herbert Roby, and Billy Roy Shepherd (Jailer).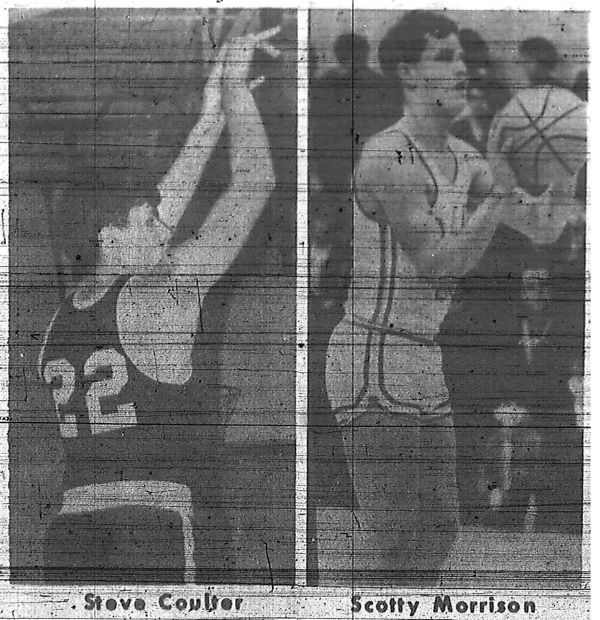 In the magistrate races, District 1 candidates included Ralph Bleemel, E. L. Ferguson, and Leslie Larimore; District 2 included Forrest Bay Moore, Rufus Gentry, and Eugene Laswell; District 3 candidates were Wendell Hawkins, J. W. Vincent, and Russell Crenshaw; and District 4 included Walter R. Magruder, C. J. "Red" Parsons, Jess Conlin, Glenn Booth, and Jesse Waters, Jr.
Guinn Thompson of Mt. Washington was selected among twelve young ladies at Campbellsville College to represent the college at the Kentucky Mountain Laurel Festival.
Steve Coulter and Scotty Morrison were selected to be on the All Regional Basketball Team.
June Halk was chosen to represent Lebanon Junction in the Federal Civil Service essay contest.
And Miss Sharon Rose Fischer, daughter of Bill and Mary Fischer, was chosen to represent the State Association of FHA at the National Youthpower Congress to be held in Chicago.
1944 - 75 Years Ago.
The paper reported that Edward and Myrtle Felker had three sons serving in the armed forces. Sgt. Louis Everett Felker, the eldest, and his brother Pvt. Edward Thurman Felker, Jr. were both stationed in England. The youngest, Cpl. James H. Felker was with a tank destroyer unit currently stationed in Texas.
It is good to report that Edward and Myrtle's boys all returned home safely, and each married and had families of their own. Louis passed in 1972, Edward Jr. lived until 1999, and his brother James passed a year later. Their parents were living on Pendleton Road when they passed, Edward in 1973, and Myrtle in 1979.
The county school system hired Miss Emma Wilcox to serve as attendance officer. She had just finished a term teaching at the Clermont school.
The W.M.S. of the Mt. Washington Baptist Church surprised Mrs. Zella Gentry with a party to celebrate her 41st wedding anniversary, and for her loyal service as president of the organization.
The names of local young men entering the service continued to be posted in the paper. Ernest Houston Williams, Joseph Leonard Johnson, William Jennings Bryant Pulliam, General Wilson Armstrong, Claud Vernon Parrish, and James Martin Hester all joined the navy on March 2nd.
The announcement of the death of Jesse P. Young indicated that his residence was "The Hermitage Fish Pool Plantation" on Preston Street Highway. Those of you knowledgable of this area's early history will recall the mention of the fish pools in what is now southern Jefferson County.
Mrs. Marion Porter was honored for her knitting skills as she knitted more than 30 sweaters for the Red Cross.
Inez Hibbs, daughter of John T. Hibbs, joined the Navy WAVES.
Mrs. Mike Smith moved from her home by the railroad to the Shepherd house in the alley east of the railroad.
The Personals column included reports on Marie Kneisler who was improving following an operation; on Pvt. George Douglas who was home for a visit after spending more than two years overseas; Pvt. Harold Hardy who was home due to the illness of his mother, Mrs. Robert Hardy Sr.; Woodford C. Peacock who had been promoted to staff sergeant; and Mrs. Inez Troutman who was brought to her sister, Mrs. Charles Maraman's home to recuperate.
PFC William Bruce Hamilton was reported ill in Texas, suffering from rheumatic fever, but was improving.
In news from Belmont, we learned that the James Schumaker family moved to Salt River, that the J. T. Rhodes family moved to a farm near Deatsville, and that Mr. and Mrs. J. C. Watts were occupying the Wise property.
Tom Harris of Shepherdsville had two black and tan fox hound pups for sale; and Walter Devine wanted to sell you two jersey cows.
And the Shepherdsville Rams had a fine season with 20 wins against only 3 losses. This included multiple wins against both Mt. Washington and Lebanon Junction. Harold "Goat" Dawson was their leading scorer. He received All-State Honorable Mention that year.
1919 - 100 Years Ago.
Will Robards' funeral was held at the Hebron Church following his death due to pneumonia following the influenza. He left behind his wife Sarah (Murphy) Robards; their five children, Eleanor, Emmett, Lillian, Virginia, and Charlotte; his parents, John and Linnie (Williams) Robards; three sisters and two brothers.
J. W. Croan and Walter Armstrong purchased the C. D. Lee farm for about $26,000. It contained about 244 acres including at least 75 acres of good bottom land south of Salt River.
C. F. Troutman of Shepherdsville's Troutman Bros. Mammoth Store was elected as president of the Retail Hardware Dealers of Kentucky.
Mack Maraman's daughter Anna was married to Oscar Underwood in late February. The editor mentioned that she had been connected with the newspaper for a number of years.
The flu continued to rage across the county. More than 50 cases were reported in the Clermont community alone. And two of the deaths reported by the paper were that of Mr. and Mrs. Freddie Raymond who left an infant child.
The dentist T. P. Sloan announced that, as he had been discharged from the service, he would be in Shepherdsville at the Trunnell Hotel on Wednesdays and Saturdays.
Malcolm Harmon and Addie Troll were married in early March. Malcolm was one of those who lost loved ones in the 1917 train wreck when his mother, Mattie Jones Harmon was killed. Addie had been a teacher in Louisville for several years, and was a sister to Will Troll, a popular mail carrier.
E. B. Corum of Pitts Point killed an otter that was over five feet long.
Charles Bridwell advertised "the best upland stock farm in Bullitt County" for sale. And if you are interested in buying that farm, Clarence Dawson advertised 15 mules, 10 mares, 75 cattle, and 150 hogs for sale. That ought to get you started.
Sam Ridgway, Rodger Wiggington, Thomas Trunnell, Jerome Monroe, Charles Ashby, Wilson Daniel, and Gabe Summers made up the basketball team for Shepherdsville under the leadership of Dr. and Lindsay Ridgway on a series of games in western Kentucky.
A committee of J. H. Sanders, G. T. Wilson, and C. A. Masden announced that Rev. Banks had accepted a call as pastor of the Shepherdsville Baptist Church.
And the paper bragged on the lawyer Charles Carroll who managed to win a verdict against the railroad for $20,000. It was for a switchman named Louis Horning who was suing for the loss of an arm. Injuries like this were not uncommon in those days.
---
Copyright 2019 by Charles Hartley, Shepherdsville KY. All rights are reserved. No part of the content of this page may be included in any format in any place without the written permission of the copyright holder.
---