More Bullitt County Memories - Second in a Series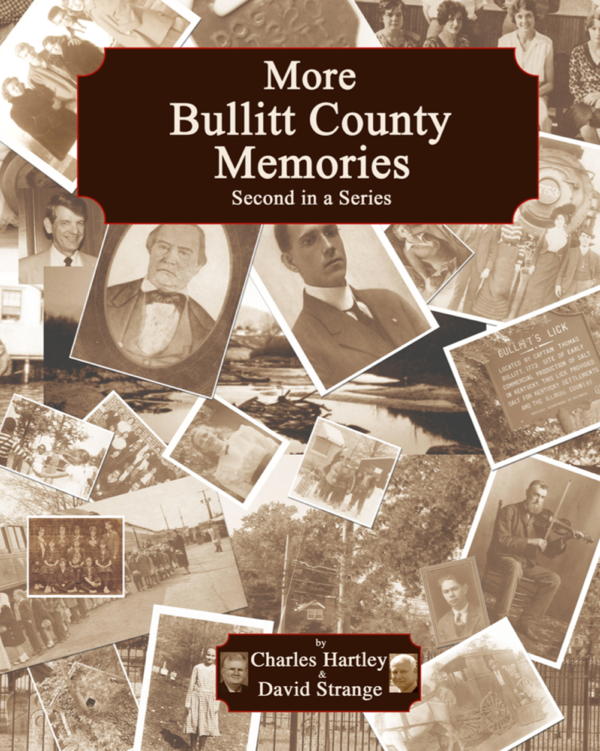 The Bullitt County History Museum is happy to announce the publication of More Bullitt County Memories - Second in a Series written by David Strange, former museum director, and Charles Hartley, our museum webmaster. These Memories have been written, week-by-week, and now we are happy to present them in book form.
Get yours today! Price by mail is $20, including taxes and shipping. Pick it up at the museum, or mail your check, made to "Bullitt County History Museum" to the museum at P.O. Box 960, Shepherdsville, Ky. 40165. All profits go to the museum.
Below is a description of the book taken from its back cover.
"We all cherish childhood memories that bring a twinkle to our eyes, and favorite stories that have been passed down for generations. That, in large part, is real history; personal stories that make us what we are today."
"In this book, the second in a series of Bullitt County Memories, you will find stories of snowstorms, tornadoes, floods, outhouses, dog taxes, and a precious album full of memories. Here too you will read of doctors and lawyers, pioneers and patriots, soldiers and civilians, and a man so ugly the Indians wouldn't scalp him."
"Along the way, you will learn a little traditional history as well; history of those who came before us; history that helps explain who we are."
"Join us now for More Bullitt County Memories, stories that will make you laugh, and yes, some that will make you cry; stories from our widely praised weekly newspaper series."