Ball/Dunn/Thompson Cemetery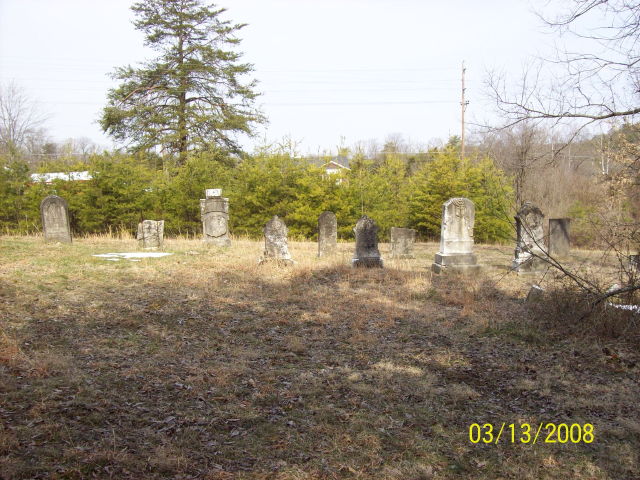 Ball/Dunn/Thompson Cemetery - Location: 2272 West Bluelick Road (N 38 1.2218 W 85 43.3033); Elevation: 519 feet; Date Visited: 3/13/2008; Available Pictures= 8 [Cem #7]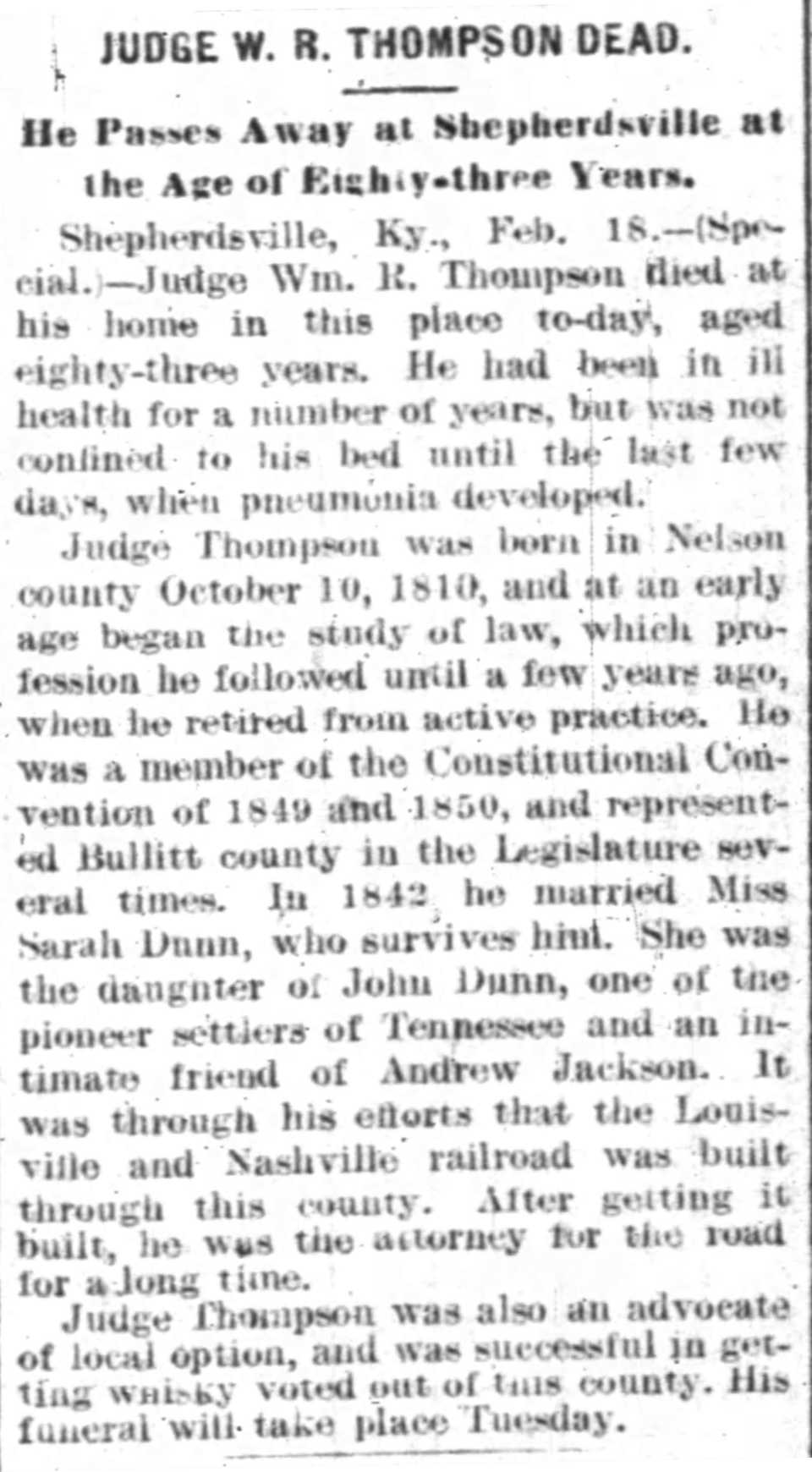 Among those buried here are Judge William R. Thompson [15 Nov 1810 - 18 Feb 1894], his wife Sarah Ann (Dunn) Thompson [22 Feb 1814 - 19 Jan 1895], and her parents John Dunn [6 May 1754 - 23 Sep 1837] and Amy (Burks) Dunn [3 Oct 1777 - 26 Jul 1850]. Shown here is Judge Thompson's obituary in the February 19th, 1894 issue of The Courier-Journal.
You may read John Dunn's will on another page.
Judge Thompson was an amateur genealogist and local historian, and his notes and writings have been referenced on numerous occasions by others.
Below is an image insert from Google showing the location of this Bullitt County cemetery. You can use the arrows in the upper left corner to move the image, or use the plus and minus signs to zoom in or out. You may also put the cursor on the map and drag the image to where you want it. Click on the marker to get cemetery details.