Thomas Davis' 900 Acre Survey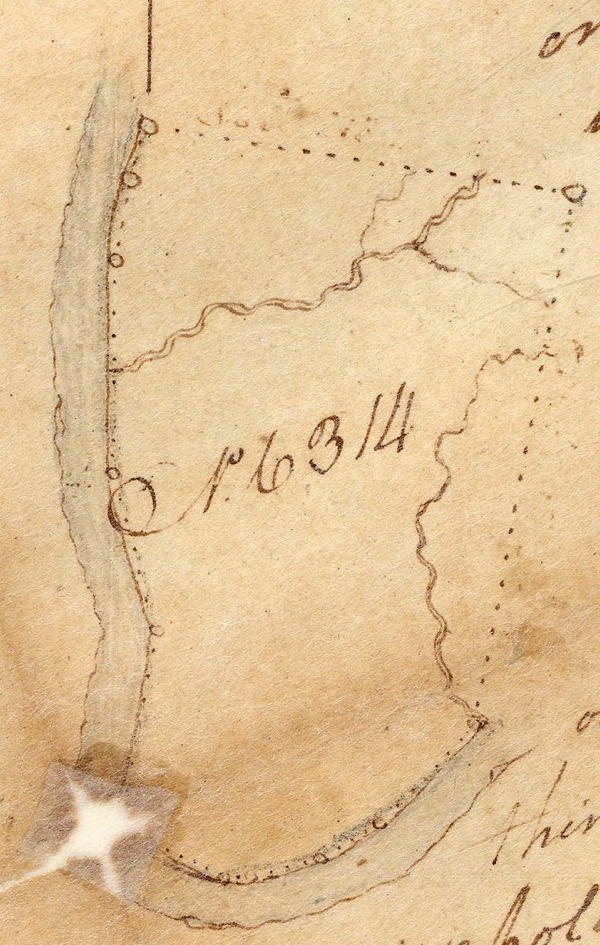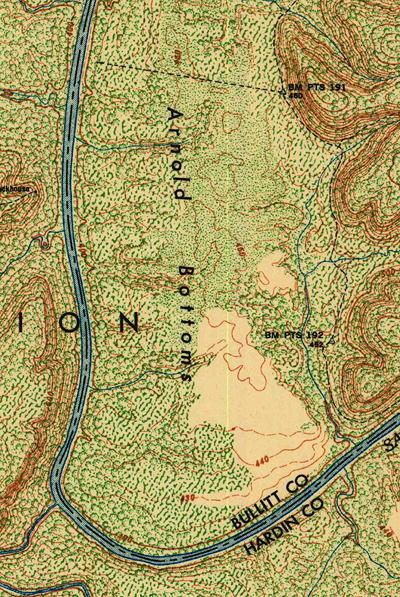 On 6 Nov 1787, Robert Breckinridge surveyed 900 acres for Thomas Davis in a bend of Salt River that is now located inside Fort Knox. Davis would eventually distribute much of it to various relatives. The drawing shown here along with a clip from a topographic map are not to scale, but are meant to provide a visual idea of the location of this tract. A google map below also helps to locate it. Follow this link to a description of the 100 acre tract Davis deeded to George L. Key.
Surveyed for Thomas Davis, heir at law of Robert Davis dec'd, 900 acres of land by virtue of two entries made the 11th day of May 1780 on two treasury warrants No. 890 and 1346, lying in Jefferson County on the north side of Salt River including a plantation where Peter Colman and George Poff(?) raised corn in 1779, which plantation is opposite to the mouth of Mill Creek, beginning at a large sycamore standing at the mouth of a branch about 310 poles on the course of the river above the said plantation, thence N 10° E 402 poles to a white oak and beech, N 82° W 318 poles crossing a branch to two maples on the bank of Salt River about 50 poles above the mouth of a branch, thence up with the meanders of the river S 15° W 40 poles, S 10° W 60 poles, South 156 poles, S 15° E 120 poles, S 10° W 137 poles, S 40° E 28 poles, S 65° E 60 poles, East 20 poles, N 76° E 52 poles, N 60° E 50 poles, N 45° E 100 poles to the beginning. November 6th 1787. Robert Breckinridge, surveyor; Ben Taylor and Philip Shutts, chain carriers; John Tuly, marker.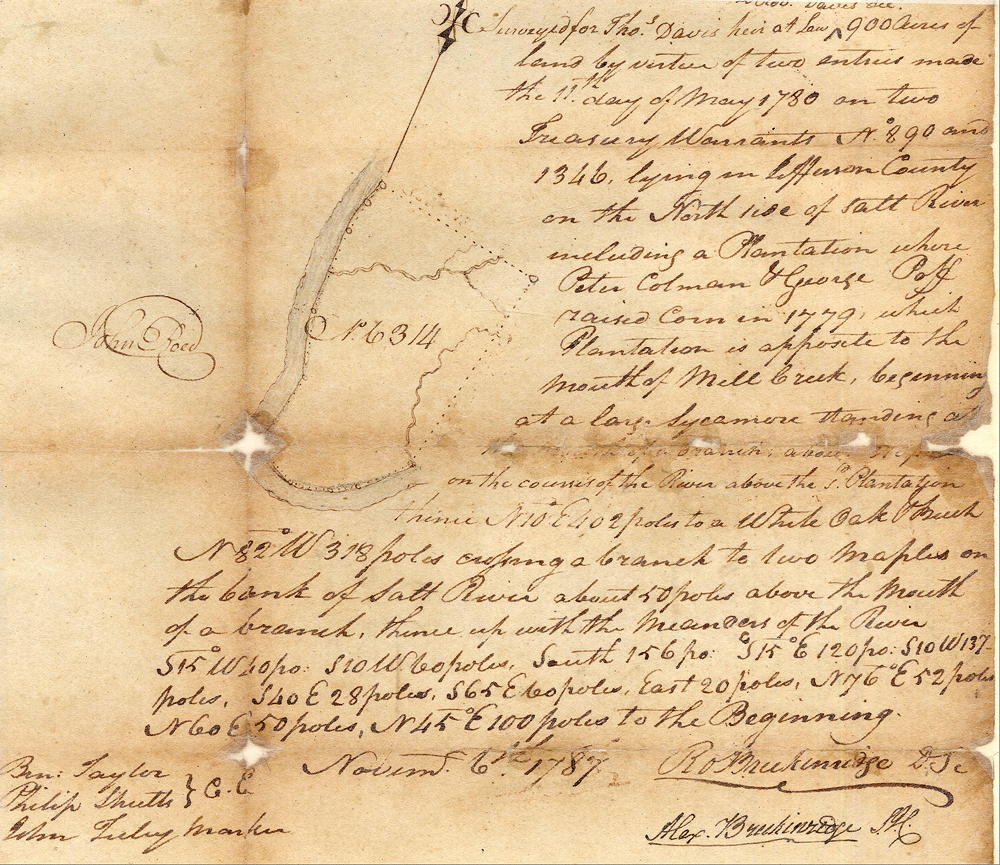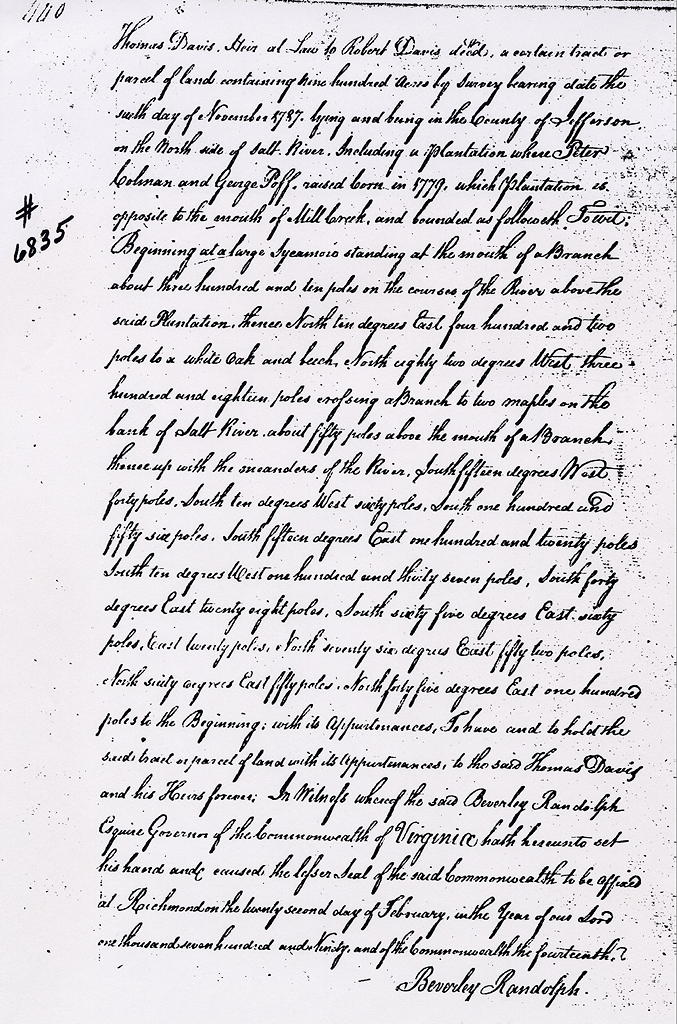 Below is an image insert from Google showing the approximate location of Thomas Davis' 900 acre survey. Please note that the locations of borders are only rough estimates. Also shown is the 100 acre tract that Davis deeded to George Key; and the approximate location of Key's Ferry.
You can use the arrows in the upper left corner to move the image, or use the plus and minus signs to zoom in or out. You may also put the cursor on the map and drag the image to where you want it. This map may not work for you if you are using an older browser.
---
If you, the reader, have an interest in any particular part of our county history, and wish to contribute to this effort, use the form on our Contact Us page to send us your comments about this, or any Bullitt County History page. We welcome your comments and suggestions. If you feel that we have misspoken at any point, please feel free to point this out to us.