Thomas Davis to George Key, 100 Acres
Thomas Davis deeded 100 acres of his 900 acre survey to George L. Key. Key established a ferry across Salt River at this location. The transcribed text gives the tract description. A Google map at the bottom of this page shows where we think it was located.
Bullitt County Deed Book C, pages 268-9
This indenture made 11 Sep 1813 between Thomas Davis of Lincoln County and George L. Key of Bullitt County in consideration of the good will and affection Davis has for Key, he grants to Key a tract of land in Bullitt County on Salt River containing 100 acres, it being a part of a tract of 900 acres entered in the name of Robert Davis and surveyed in the name of Thomas Davis, and beginning at two maples on the bank of Salt River, thence S 82° E 318 poles to a beech and white oak, then S 10° W 51 poles to a beech and dogwood, corner to John Tuly's 100 acres of the aforesaid 900 acres, then N 82° W 318 poles to a maple, ash and sycamore with the said Tuly's line, then down with the meanders of the said river to the beginning.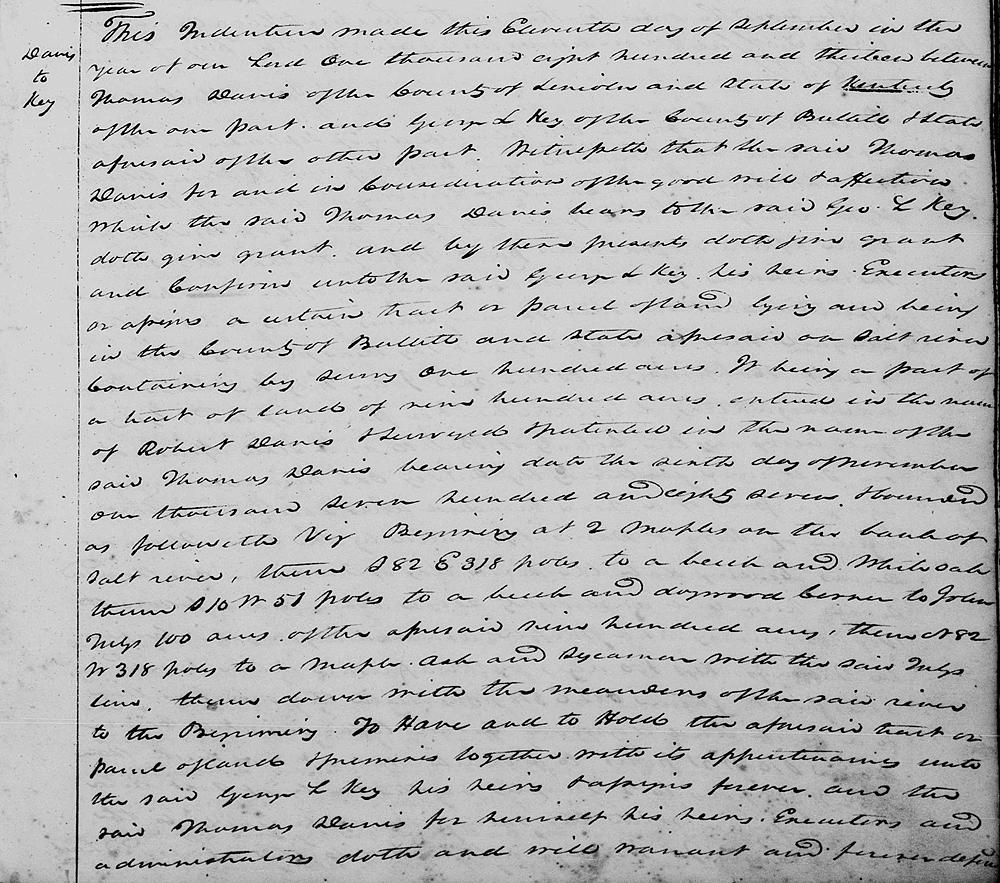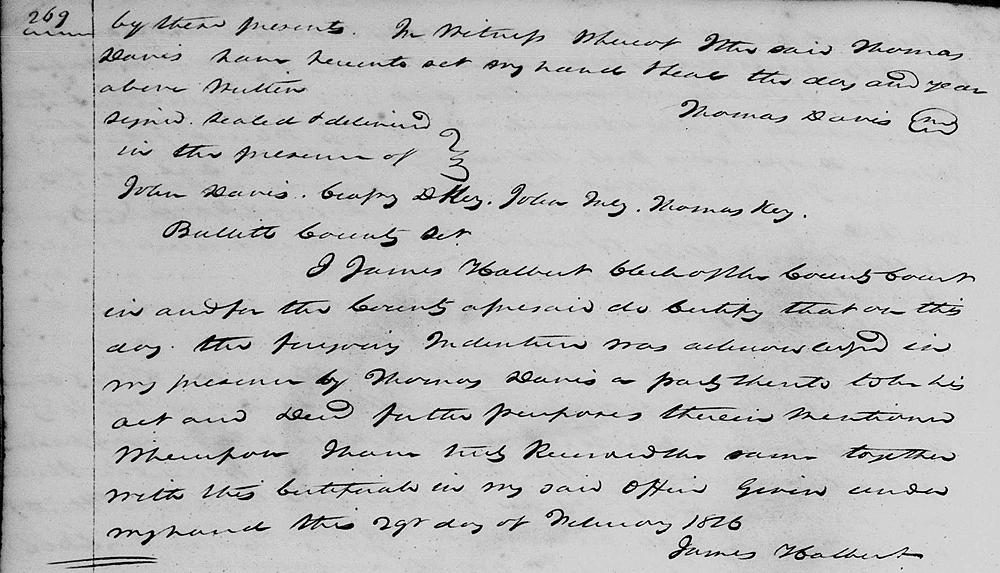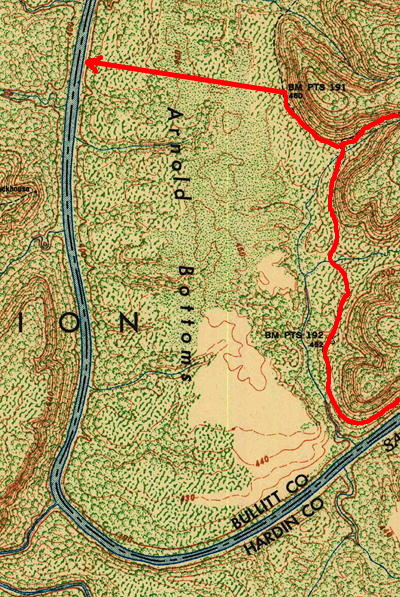 This clip of a topographic map was taken from a 1946 Fort Knox map which showed with dotted lines the remains of older dirt roads. We have highlighted the one we think led to Key's Ferry.
Below is an image insert from Google showing the approximate location of Thomas Davis' 900 acre survey. Please note that the locations of borders are only rough estimates. Also shown is the 100 acre tract that Davis deeded to George Key; and the approximate location of Key's Ferry.
You can use the arrows in the upper left corner to move the image, or use the plus and minus signs to zoom in or out. You may also put the cursor on the map and drag the image to where you want it.
---
If you, the reader, have an interest in any particular part of our county history, and wish to contribute to this effort, use the form on our Contact Us page to send us your comments about this, or any Bullitt County History page. We welcome your comments and suggestions. If you feel that we have misspoken at any point, please feel free to point this out to us.