George Reed to Jessy Wilson - 100 Acres
Bullitt County Deed Book A, pages 185-6
12 Dec 1800
George Reede of Bourbon County to Jessy Wilson of Bullitt County
$500 for 100 acres
Parcel of land in Bullitt County, a part of Edward Williams' preemption, beginning at Robert Martin's mulberry corner at John Hornbeck's line, thence North with Martin's line 126 1/2 poles to a white oak and hickory, thence West 126 1/2 poles to a sugar and redbud sapling, thence South 126 1/2 poles to a sugar tree and dogwood in John Hornbeck's and Reede's division line, thence East with that line 126 1/2 poles to the beginning.
A photocopy of this deed is shown below.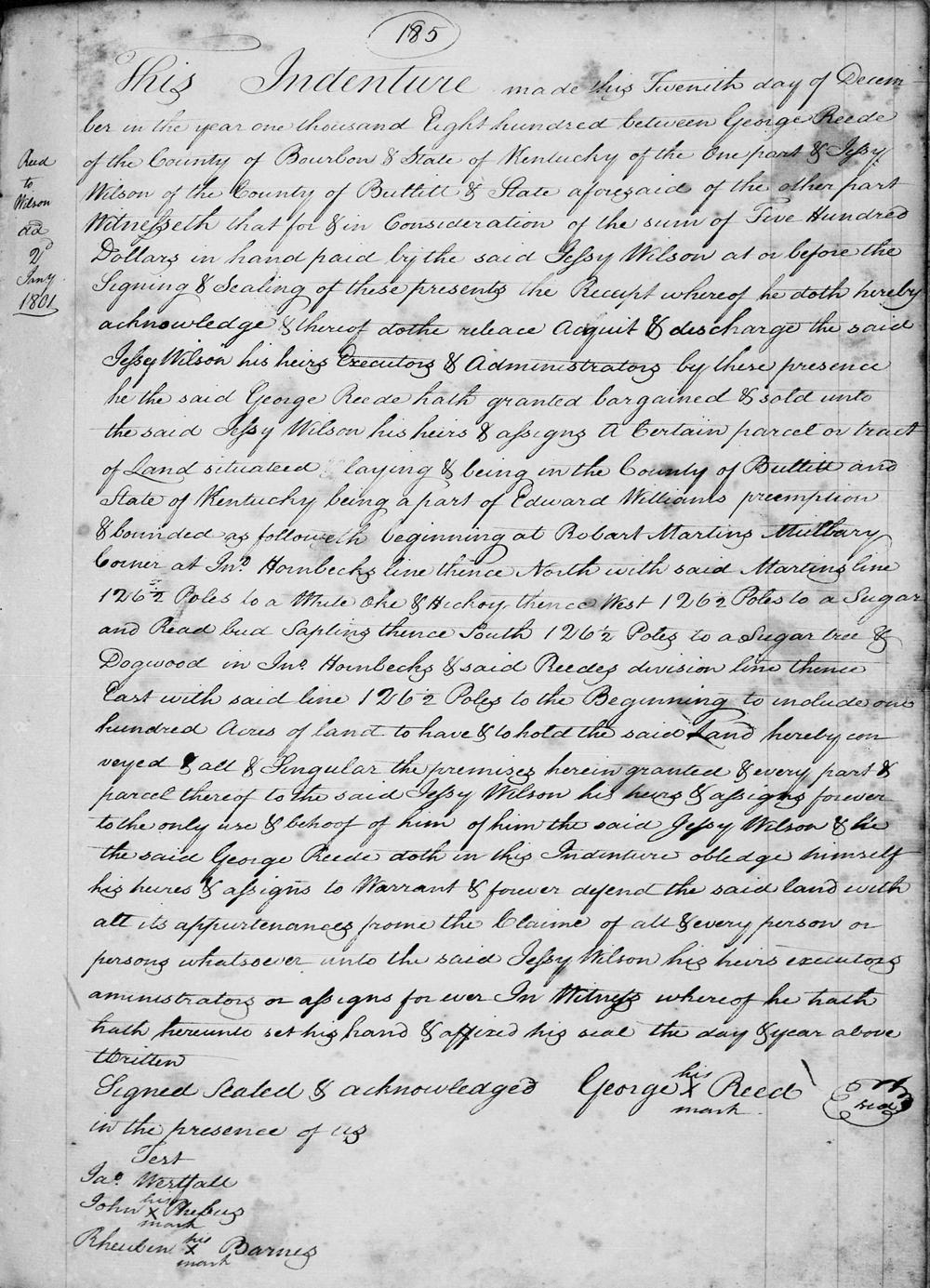 ---
If you, the reader, have an interest in any particular part of our county history, and wish to contribute to this effort, use the form on our Contact Us page to send us your comments about this, or any Bullitt County History page. We welcome your comments and suggestions. If you feel that we have misspoken at any point, please feel free to point this out to us.