Jeremiah Vardeman "Uncle Vard" Crenshaw
The following article by David Strange was originally published on 13 Sep 2015. It is archived here for your reading enjoyment.
---
In this never-ending season of political campaigning, I thought you might enjoy this story from 1894 about how J.V. Crenshaw won a race for State Representative of Bullitt and Spencer Counties...while riding a mule.
Perhaps you will even sing his campaign song for me in a minute.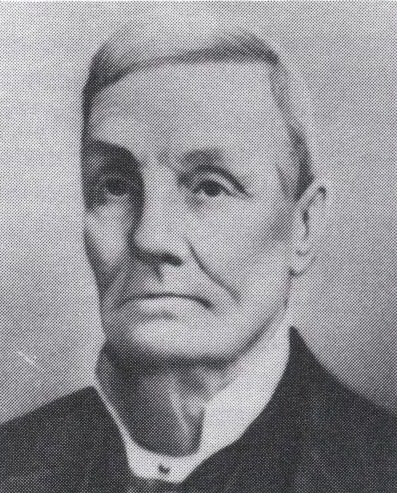 Jeremiah Crenshaw
Jeremiah Vardeman "Uncle Vard" Crenshaw was born at Cane Springs, Bullitt County, on October 31, 1816. He was named after a Jerimiah Vardeman, a well-known Baptist evangelist of the time. Notice that birth date and you will see that we mark the 200th anniversary of his birth very soon. Do a little math and you will also see that he ran for public office when he was 78 years old.
One of eight children, Vardeman was the son of Nelson Crenshaw and Susanna Cremor/Cremer/Creamor Crenshaw. Nelson (1777-1856) was the son of Lucy Cosby Crenshaw and James Crenshaw, one of the early settlers in Bullitt County when James purchased land below the mouth of Cox's Creek in 1798. Nelson (1778-1856) is buried in the Crenshaw Family cemetery on Browningtown Road.
So the Crenshaw family name was long-established and well-known in Bullitt, Nelson, and Spencer counties by the time Vardeman was a man.
Growing up on a farm in those early days, Vardeman had very little opportunity to go to school. He apparently had a talent for learning, though, and worked hard to educate himself. In fact, despite almost no formal education, he managed to become an attorney, gaining admittance to the Bar Association in Shepherdsville. Being self-educated, his manner was not as smooth or sophisticated as most, but he managed to win many of his cases and drew a certain respect from all. One could easily find comparisons to Abraham Lincoln, who was a contemporary of his.
On November 19, 1840, Baptist minister Smith Thomas performed the marriage ceremony for Vardeman to Eliza Owen (1821-1902), the daughter of John Shakell Owen and Elizabeth Allen. Vard and Eliza had five children: Susan Ann, John, Nelson, Sarah Elizabeth, Joel Jeremiah, and James Buchanon. James B is buried at Cedar Grove Cemetery in Bullitt County, with his wife, Mary.
Now "Uncle Vard," as he had become known, was conservative, even eccentric, in his lifestyle. According to writings related to the "Who was Who in Bullitt County, 1850 Census," it was said that his home had bare floors, and that he used a terrapin shell for a shaving cup and mild lye soap for shaving cream. He was rough around the edges, but if he set his mind to something, he would usually get it done.
I do not know what side Vardeman was on when hostilities erupted into the American Civil War, but some of the Crenshaw family joined the Union army and he seemed interested in national politics in the north. I can imagine that he might have leaned that way himself.
Eventually, Vardeman got involved in local politics, working to get those he supported elected.
In 1893, there was a local political dispute. Charles Carroll sought the nomination for Representative to the state legislature for the district then made up of Bullitt and Spencer Counties. It is said that the political powers of the time instead chose W. H. "Bill" Ellaby, and Charlie was not happy at all about that, urging Vardeman to run against Ellaby as an Independent candidate. The political powers laughed at the idea of such an unsophisticated man as Vard actually having a chance against the established party machine.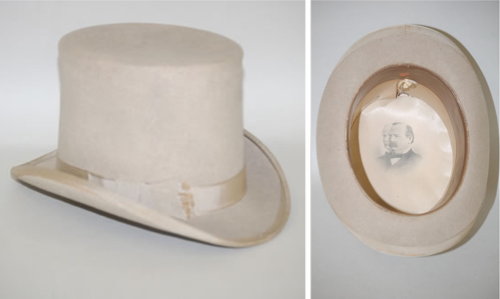 Grover Cleveland Hat
But Uncle Vard played that to his advantage, riding his old mule around everywhere, presenting himself as a plain man of the people. His personal campaigning, unusual style, and his mule caught the attention of newspapers statewide, making him something of a star. When the election came, Uncle Vard Crenshaw won by a wide margin.
When offered a free railroad pass to come to Frankfort for the legislature, Vard refused it and instead famously rode his mule to the capital, wearing his white 1884 Grover Cleveland campaign stove-top hat.
And so, my friends, you have the reason for the rhyme. Read the campaign song shown on the page linked here and you will now understand the lines about "Uncle Vard" and the mule. The song is an ode to Vard, really, written in 1894 by a local violin maker named H. H. C. Q. James.
Perhaps today we should look to see if candidates will ride a mule rather than the other absurd political stunts they do such as taking a chainsaw to stacks of paper or uncomfortably wearing a plaid shirt, still fresh and stiff from the store to show they are one of "the people."
Old Uncle Vard was at least a true common man. Or perhaps more accurately an uncommon man in a common situation.
Jeremiah Vardeman "Uncle Vard" Crenshaw served only one term in office, returning home, I suppose, to tend his farm. He died May 11, 1909 in Mt. Washington, having lived through the Civil War and through politics. His body rests at New Salem Baptist Church Cemetery in Bardstown, along with his wife and several other family members.
If you would like to hear the music to "Our Representative," and maybe really sing along to the tune, go to this page. You might be surprised at the style of the song, but consider the time period. Hey, record your voice singing it and send it along to us. Maybe we'll add you to the story.
Sing the song with me now, or hum along, as we remember an old man and his mule...as we remember that politics perhaps hasn't really changed all that much in all these years.
---
Copyright 2015 by David Strange, Shepherdsville KY. All rights are reserved. No part of the content of this page may be included in any format in any place without the written permission of the copyright holder.
---