1937 Lebanon Junction High School Annual - Page 30
P. T. A.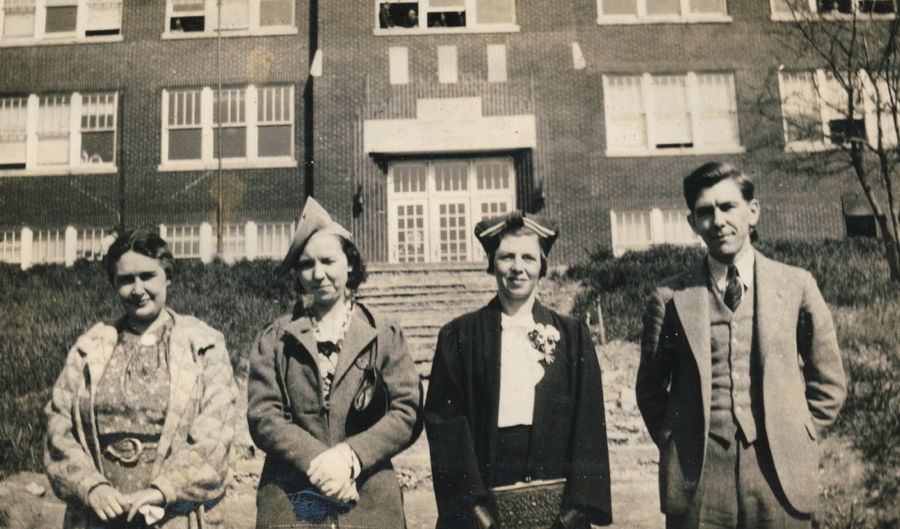 OFFICERS
Mrs. Neal Jackson, President
Mrs. John C. Boone, Vice-President
Mrs. Floyd Bryant, Secretary
Reason G. Newton, Treasurer
COMMITTEES
Welfare: Mrs. Frank Maris, Miss Frances May Charlton.
Publicity: Mrs. Fred Bryant, Mrs. Elmer Bryant, Miss Elizabeth Johnson, Mrs. C. G. Robertson.
Improvement: Mr. C. E. Burkhead, Mr. Frank Maris, Mr. W. C. Shultz, Mrs. W. H. Meadows.
Program: Mrs. W. C. Shultz, Mrs. F. A. Sanders, Mrs. D. Bryant, Miss Lillie Lee Miller.
Finance: Mrs. E. A. Pipes, Mrs. J. W. Strange, Mrs. C. E. Burkhead, Mrs. E. C. Bryant.
Lunch Room : Mrs. E. A. Pipes, Mrs. Veva Daugherty, Mrs. N. E. McMillen.
Hospitality : Mrs. Mont Montgomery, Mrs. G. C. Smith, Mrs. Russell Argenbright, Miss Magdalene Jameson.
Membership : Mrs. J. L. Thompson, Mrs. H. R. Masden, Mrs. John C. Boone, Mrs. Harry Miller, Mrs. C. E. Lawrence, Mrs. W. R. Johnson, Mrs. Leonard Masden, Mrs. W. T. Mullins, Mrs. Stoy Crady.
The Lebanon Junction Parent-Teachers Association of 1936 and 1937 is composed of 103 members. It is a progressive and growing organization with a membership larger than at any time since its organization many years ago. The organization has sponsored a number of activities during the year, such as beautification of school grounds, financed debating team, purchased scholarship medals, purchased typewriter, operated lunch room. and is now financing building, of tennis court. The organization stands for a better school, and uses its influence and gives financial assistance in order that a dream of a better school may come true.
---
Page Image Below