Basket Ball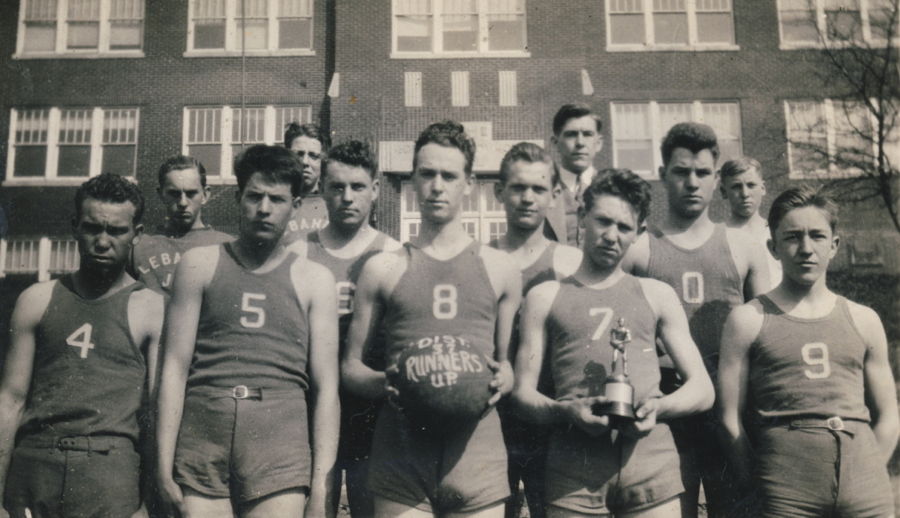 Twenty-fourth District Runners-Up
Coach - Reason G. Newton
| PLAYER | POSITION | CLASS |
| --- | --- | --- |
| John L. Raney (Captain)(All District Team) | Center | Junior |
| Ike Durham | Forward | Junior |
| J. L. Booth | Guard | Senior |
| Marvin Duckett | Guard | Sophomore |
| J. W. Sullivan | Forward | Freshman |
| B. B. Kidwell | Forward | Junior |
| Leslie Hornback | Guard | Senior |
| James Richardson | Guard | Junior |
| Charles Robertson | Guard | Freshman |
| Harry Bradbury | Guard | Sophomore |
| Elmore Easton | Forward | Freshman |
True Sportsmanship
We do admire the sportsmanship
That does not fear, nor good, nor ill,
But takes whatever Time brings in
With mood unchanging, smiling still.
True sportsmanship to take it all
Without complaint or any fear,
The full of life with smile and song
And no despondant tear.
With hope's star set and darkness down
The pathway lost with many a slip
Of anguish, yet smiling on --
That, my friend, is sportsmanship.
- W. C. Shultz.