It Happened in September
The following article by Charles Hartley originally appeared in The Pioneer News on 25 Sep 2017. It is archived here for your reading enjoyment.
---
We will be looking back 10, 30, 50, 70, and 90 years to see what was being printed in The Pioneer News in 2007, 1987, 1967, 1947, and 1927 in the month of September.
2007 - 10 Years Ago.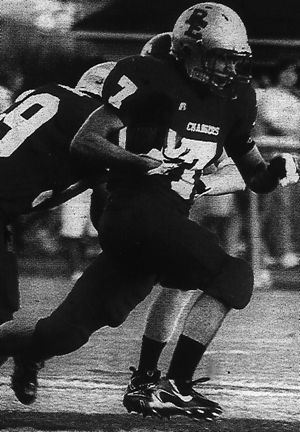 Nate Hanson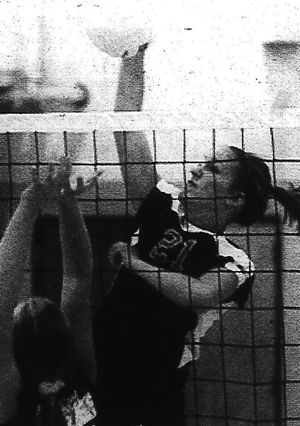 Samantha Johnson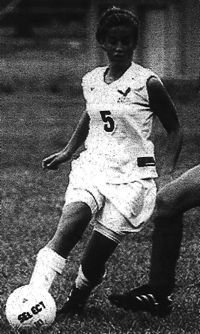 Lindsey Shepherd
Local artists Diana Colgate, Carole Powell, Lola Foley, Sandy Higgins, Laura McCann, and Jan Rawlings teamed up with six Shepherdsville Elementary students to create a 2008 calendar for sale to benefit the school's art mentoring program. The participating students were Daisha Crosby, Tahlia Dries, Marissa Ing, Hanna Leffew, and Jorge Ojeda.
Quarterback Matt Bowles threw for four touchdowns and Nate Hanson caught a 64 yard reception for a touchdown as Bullitt East defeated DeSales 27-7.
Meanwhile, Bullitt Central defeated Iroquois 32-26 after being down 26-14. Jeremy Bennett capped a big night with an 18-yard touchdown run for the winning score.
Rounding out the night, North Bullitt crushed Breckinridge County 66-0 with Brandon Daniels having a big night for the Eagles.
In volleyball, Bullitt East sophomore Samantha Johnson had a strong net game as the Chargers defeated North Bullitt 25-14 and 25-22.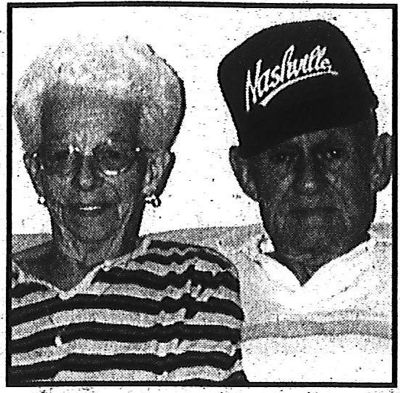 Willie and Ollie Engle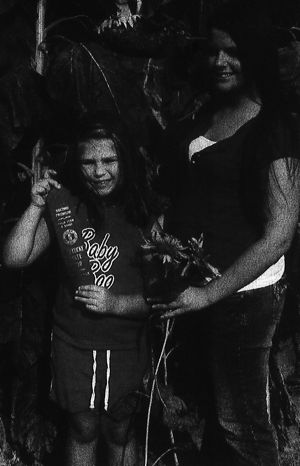 Sydney with her mother Michelle
Gary Morris, a Mt. Washington native, realized his dream of working at the Pentagon in Washington, D.C.
John and Kathy Holt celebrated their 50th wedding anniversary, as did Shirley and Virginia Milligan of Lebanon Junction. However they still had a decade to go to match Willie and Ollie Engle of LJ who celebrated their 60th wedding anniversary.
Sydney Cheatham used special seeds to grow a sunflower that reached all the way to the State Fair where it earned second place when she was six.
Tiffanie Baunach, 16, was one of 230 Kentucky high school students who were chosen to take part in the Governor's School for the Arts at Transylvania.
North Bullitt's Lindsey Shepherd scored two second half goals as the Eagles defeated Bullitt East 5-0 in soccer.
Rachel Hurt was awarded the Gospel Music Association Best of Show Overall by Disney which earned her a chance to perform at Disney World.
The County Library System lost another long-time librarian with the death of Doris Van Vactor who was head of the Lebanon Junction branch for almost 30 years.
And John Beckner of Clermont continued his winning ways in the models category at the State Fair. His model of a Caterpiller high track earned first place in the wooden model category. It was created out of more than 600 pieces of scrap wood.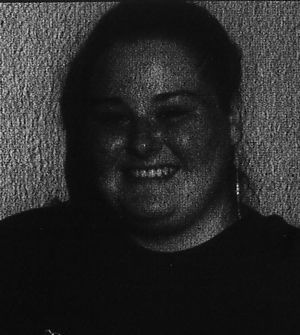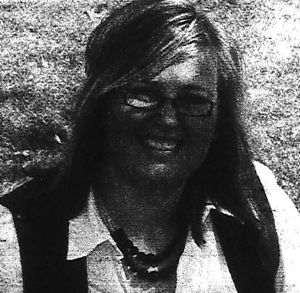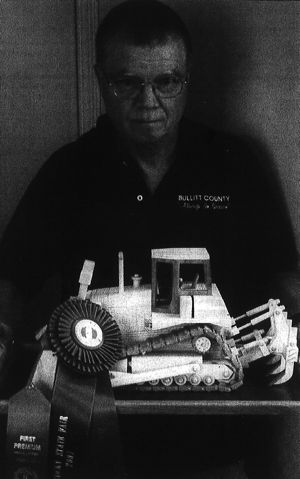 Tiffanie Baunach, Rachel Hurt, and John Beckner
1987 - 30 Years Ago.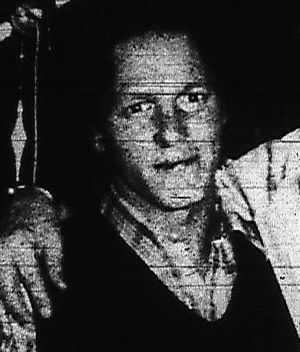 Garry Cawthorn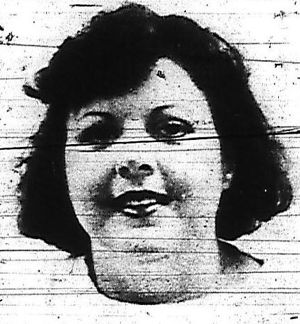 Barbara Plenge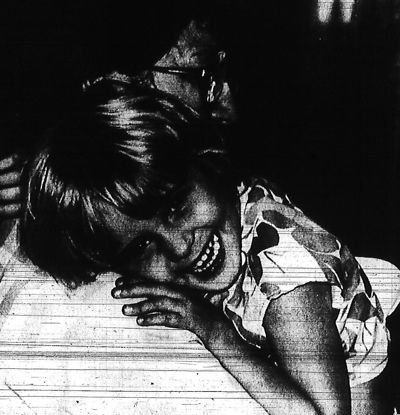 Randi Slaughter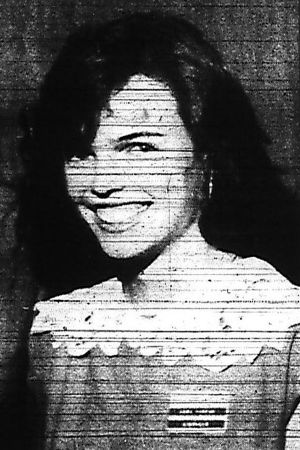 Lori Pippin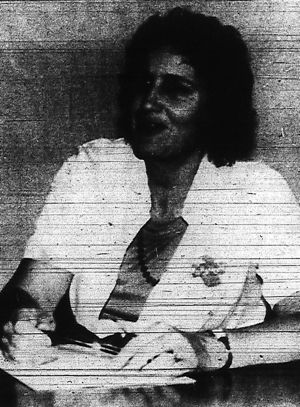 Penny Pack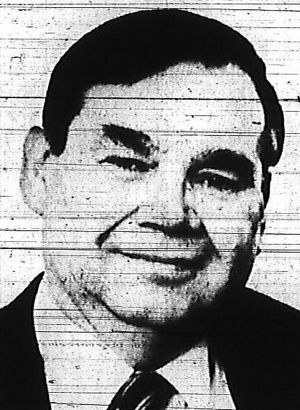 John Harper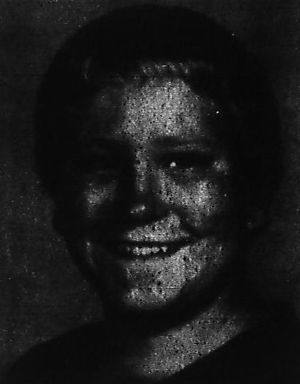 Mike Charlet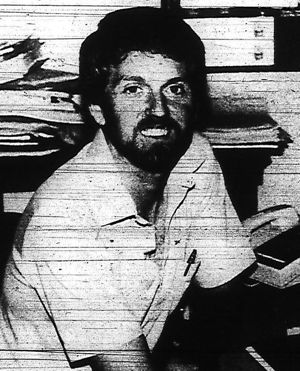 Layne Abell
Garry Cawthorn picked up some nice prizes in his appearance on the Nashville TV show, Fandango.
Barbara Plenge was selected to be on the Prichard Committee for Academic Excellence to improve educational opportunities in Kentucky.
Bob and Ginger Carter of Lebanon Junction congratulated Wilma and Dillon Hall on their anniversary, and wished Mrs. Annie Sweat a happy 95th birthday. They also welcomed Larry Belcher as the new principal of the LJ school, and Steve McGill as the new school music teacher.
The editor announced that, due to illness, Mary Holsclaw would no longer be writing the Hebron column. Her successor would be Louise Bischoff.
Louise Bischoff and Lisa McDowell were having a successful year on the horse show circuit. Louise won several ribbons and cash prizes in the pleasure horse riding and driving classes, and Lisa won on her three-gaited pleasure horse.
The school system added counselors to the elementary schools. At Cedar Grove, Linda Shofner moved from the classroom to accept this new role. And Penny Pack took on the challenge of counselor at both Lebanon Junction and Nichols, spending days at both schools.
One of the high point for John Harper's run for governor must have been visiting the White House to meet President Reagan.
Randi Slaughter was all smiles while being held by her grandmother on a tour of the Beam Distillery on the annual Farm/City Tour.
Shepherdsville Middle Schooler Mike Charlet won a contest by drawing a new logo for Options Unlimited. His prize was a $50 savings bond.
Abrea Thompson of Mt. Washington constructed a tower of 31 Oreo cookies to win a contest at the Houchens Store in Hillview. Wonder how many she ate afterwards?
Bullitt East graduate Lori Pippin was selected to participate in the National Youth Science Camp. Only two from the state were selected to participate.
In a lopsided contest, Bullitt Central defeated North Bullitt 36-0, making Assistant Coach Lewis Clark's dream come true.
Cougar Cross Country Coach Bob Carpenter was pictured talking with his team in preparation for the new season.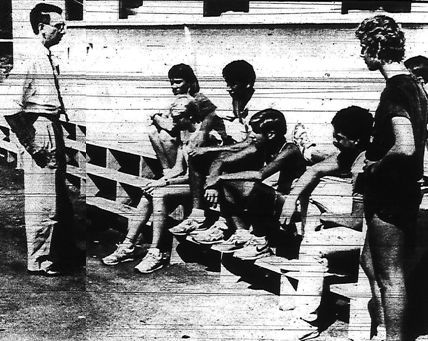 Bob Carpenter
John Roberts interviewed Layne Abell about his role as a pre-trial commissioner. Layne was also a pretty fair photographer.
Business teacher Sherry Reesor was selected Bullitt County Teacher of the Year.
And Clyde and Bertha (Daugherty) Patterson celebrated their 70th wedding anniversary! Wow!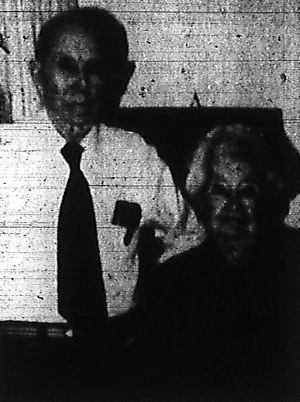 Clyde and Bertha
1967 - 50 Years Ago.
The steering committee for the Boy Scout Finance Campaign in Bullitt County was headed by Jiggs Buckman. Other members of the committee included Burlyn Pike, Neil Farris, Arthur Hartlage, Bill Hardy, James Lanham, and Norval Lee Harris.
Ralph Nader spoke at the annual RECC meeting.
In her "School Daze" column, Vickie Ann Sprinkle reminded folks to save their change for the upcoming Crusade for Children campaign. She also mentioned that Mary Lou Jasper would be entering her freshman year at Campbellsville College, along with Michael Waller.
Charles Long was a guest speaker at the Davidson Memorial Methodist Church in Shepherdsville.
Phillip Harris of the Shepherdsville FFA took second place in seed identification at the State Fair.
J. R. Jasper, president of Mount Washington Central Garage, died following a heart attack. He was 44. A Mount Washington native, Jasper was a prominent citizen of the town, a Navy veteran, a deacon of the Baptist Church, and chief of the fire department.
Linda Sue Watts was pictured in the paper as she entered a Louisville business college. Linda graduated from S.H.S. in 1967.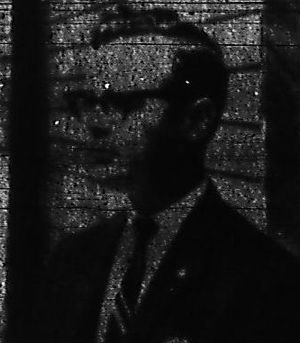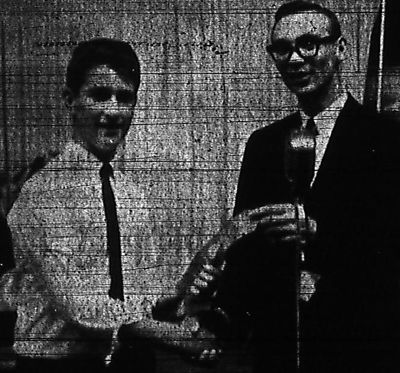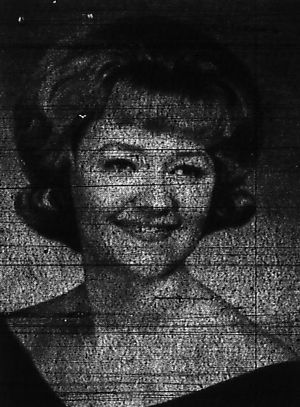 Charles Long, Phillip Harris, and Linda Sue Watts
Mrs. Firkins' fifth grade class at Roby Elementary elected class officers including Anthony Sears as president, Randall Rice as vice president, secretary Angela Bleemel, treasurer Linda Skaggs, sergeant at arms Joe Porter, and reporter Eric Farris.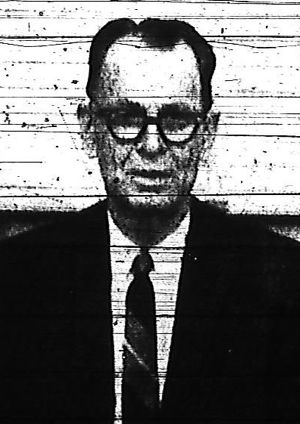 T. L. Cook
If you read the Hebron newsletter, you would know that Mr. and Mrs. Kenneth Brewer had returned from visiting Expo 67 in New York; that Mrs. Ethel Tharp, Mr. and Mrs. Billy Cox and children all spent a Saturday at Mammoth Cave; and that Overdale Scout Troop 20 spent a weekend at the Horine camp near Mitchell Hill.
At the Boy Scout Troop 365 picnic, it was announced that Senior Patrol Leader Rick Adams, Scout Joe Cundiff, and Assistant Scoutmaster Harold Adams were inducted into the Order of the Arrow.
T. L. Cook was pictured with a story about how Medicare had helped with his recent hospital and medical bills.
Jennifer Plenge, Karen Cundiff, Judy Hicks, Carol Korfhage and Brenda Stottman made presentations before the Woman's Club.
And, do you remember the Zounds? They were pictured in the paper following the release of their first record which had been recorded at the Music Mountain Studios in Lebanon Junction.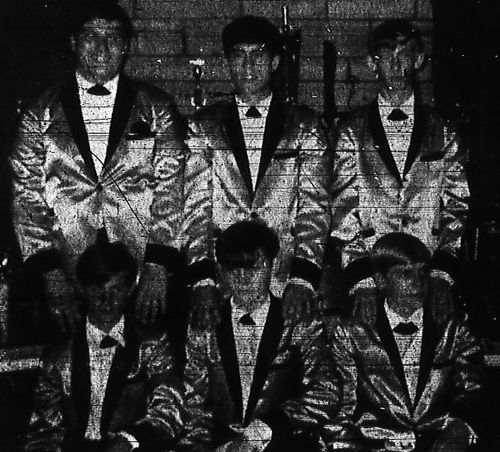 The Zounds
1947 - 70 Years Ago.
Mr. and Mrs. Bob Mattingly reported seeing a "flying saucer" in the night above their home west of Shepherdsville. He reported that it had bright spots as though it was sprinkled with diamonds.
Mrs. Sidella Shepherd's music students gave a recital on the Baptist Church in Shepherdsville.
Well, the Cedar Grove Dairy Maids defeated the Little Flock Termites 16-7 in a softball game. Howard Stallings and Bobby Devers pitched for the Termites, and Russell Crenshaw was the Maids' hurler. The catchers were Benny Dawson for the Termites and Gene Ashbaugh for the Maids.
Poor Henry Pugh had a foot shot off when his son-in-law's shot gun accidentally discharged.
In the Personals column we learned that Mr. and Mrs. Hite Rouse and son Bobby were guests of Mr. and Mrs. J. V. Jones. Mr. and Mrs. Norman Bridwell of Mt. Washington were there as well.
Also, Judge and Mrs. C. P. Bradbury moved into their new home.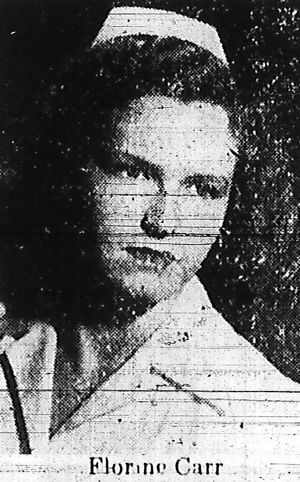 Golden Hodge of Clermont had a 1938 4-door Buick for sale. And if that's not your speed, Mrs. Willard Rosser of Shepherdsville would sell you a baby buggy, all leather, with good tires.
And you'd best not go trespassing on the Ryan farm west of the L. & N. railroad between Brooks and Huber Station. J. M.'s got it posted, especially against hunters.
Florine Carr, a 1944 graduate of Lebanon Junction High School, graduated from the Norton Infirmary School of Nursing, the youngest in her class. She was a daughter of Mrs. Flossie Carr, a former Bullitt county teacher, and a 1925 graduate of Shepherdsville High School. Flossie was the former Flossie Louise Lynch who married Herman Carr in 1925. Florine would marry Eugene Meadows of Lebanon Junction in 1952.
William T. Finn of Shepherdsville was appointed as State Senior Bank Examiner. He was the former cashier for the Bullitt County Bank.
The newspaper reported a building boom in Shepherdsville with the Baptist Church building a parsonage next to the Methodist Church, Mr. and Mrs. Frank Scroggins having a new home nearly completed on Highway 44, Adrian Jones completing a nice building for a garage and living quarters, and Clarence Dawson building a new two-story building where the Exchange used to sit.
Also, Jiggs Buckman had purchased a lot between C. C. Daugherty's store and the barber shop, and was building a two-story building; and Bert Shepherd had just completed a two-story building just east of the L. & N. Railroad.
The St. Clair Theatre in Lebanon Junction showed for one day only "Terror Trail" starring Charles Starrett as the "Durango Kid." Did you see it?
And Charlie Gohagan pitched a no-hitter for the Lebanon Junction team, giving up only three walks.
1927 - 90 Years Ago.
The Lebanon Junction school board elected the following teachers for the coming year: R. L. Murray (superintendent), Flora Cherry, Lillie Beeler, Mary B. Hill, Georgia Anderson, Zardetta Dawson, Ermine Coward, and Sadie Holeman. (I had the honor of teaching with Miss Zardetta 39 years later at Shepherdsville.)
B. H. Weller was offering a reward for information about his missing Jersey cow that had either strayed or been stolen. She was dark with a black face and neck, and had a slit in one ear.
The Victory correspondent reported that Mrs. Alf Weller had given birth to a daughter they named Elizabeth Swearingen Weller.
Sylvia Barrall, the teacher at the Sharps school, announced an ice cream and box supper at the school.
The Hebron correspondent reported that Mr. and Mrs. W. H. Beeler were planning a trip to Arizona to visit their daughter, Mrs. Hedgepeth.
Otis Porter of Bardstown Junction advertised a good grain, dairy, and stock farm for rent.
J. B. Proctor, Sr. fell and broke two ribs according to the Pleasant Grove correspondent.
Junia Ashe, the teacher at Sugar Valley, thanked the community for coming out and supporting the recent social at the school. More than $100 was raised for school improvements.
Superintendent Ora L. Roby and Professor J. H. Sanders made their annual rounds of the county schools, encouraging eligible students to attend high school.
The town of Boston, Kentucky lost four buildings in the business district to a fire fed by high winds. The fire started in G. S. Patterson's general store, and spread to the Sprigg Mercantile Company, the Boston Drug Company, the Boston Bank, and the L. & N. depot before citizens from that town and neighboring communities to get it under control. Three engines equipped with large water tanks were sent from Lebanon Junction.
The Henderson and Hardy Company submitted the winning bid to construct the new school at Bardstown Junction.
Colonel Lem Swearingen, a member of the county school board, was called to Louisville to serve on the Federal jury.
Professor Sander's daughter Margaret started her second year at the college in Bowling Green, where she also assisted in teaching violin, piano, and saxophone.
Clarence Stansbury and O. H. Masden purchased 20 holstein cows from Wisconsin and went into the dairy business.
Matt Bleemel, his wife and boys, were guests of Bert Ridgway and wife on Sunday. Hilary Bleemel spent a Saturday with his grandparents, Mr. and Mrs. Pete Bleemel.
N. H. Braithwaite finished a cistern for Tom Hall.
Sam Troutman married Edith Rice of Clermont. Judge Wigginton performed the ceremony.
And in the personals column we learned that W. F. Monroe, county sheriff, had his tonsils removed. He said it was very painful, but it made no difference in his looks.
---
Copyright 2017 by Charles Hartley, Shepherdsville KY. All rights are reserved. No part of the content of this page may be included in any format in any place without the written permission of the copyright holder.
---