It Happened in September
The following article by Charles Hartley originally appeared in The Pioneer News on 30 Sep 2019. It is archived here for your reading enjoyment.
---
We will be looking back 24, 50, 75, and 100 years to see what was being printed in The Pioneer News in 1995, 1969, 1944, and 1919 in the month of September.
1995 - 24 Years Ago.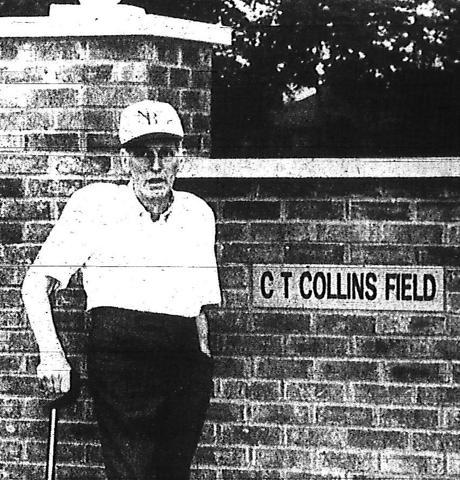 C. T. "Tom" Collins was honored by having North Bullitt's football field named in his honor with the dedication of a large monument. In his career in Bullitt County, Tom taught and was basketball coach at Shepherdsville High School, was later principal of Hebron Middle School, and was the first principal of North Bullitt High School. Tom's battle with cancer would end nearly two years later.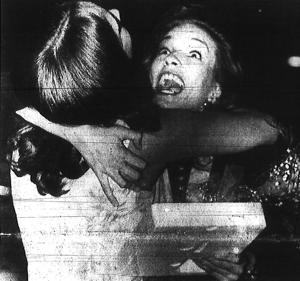 Junior Miss Julia Sander
Sixteen young ladies participated in the Junior Miss Scholarship Program sponsored by the Bullitt County Woman's Club.
They included Leslie Baker, Samantha Barnsfather, Aimee Beth Bowling, Melissa Louise Bowman, Amy Hettinger, Jaclyn Michelle Lord, Bethany Jean Masden, Stephanie Melcher, Casey Jo Murrell, Jessica Nichols, Stacia Payton, Sarah Pendleton, Julia Sander, DeLenna Spears, Tara Webb, and Nikki Willis.
As awards were announced, Amy Hettinger was named the third runner-up, followed by Nichole Marie Willis as second runner-up, and Aimee Beth Bowling as first runner-up. Then Julia Sander was named the 1996 Bullitt County Junior Miss. Julia was awarded a one thousand dollar cash scholarship plus a variety of scholarship opportunities at a number of universities.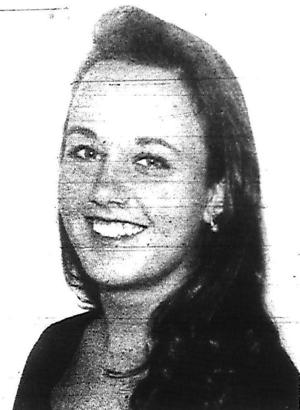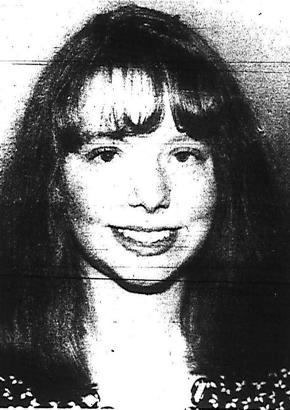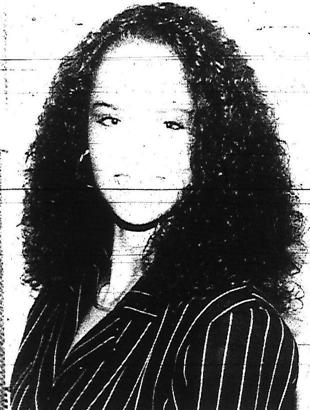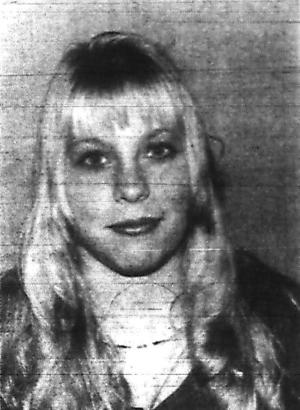 Leslie Baker, Samantha Barnsfather, Aimee Beth Bowling, and Melissa Louise Bowman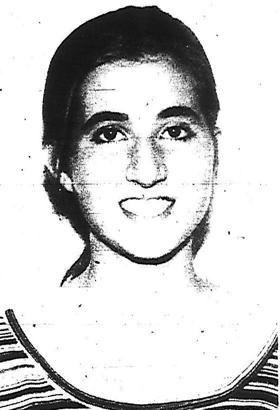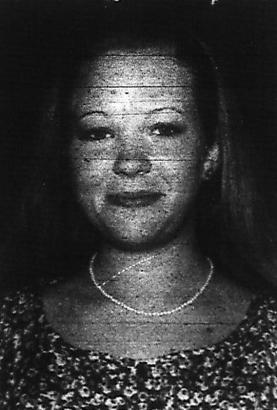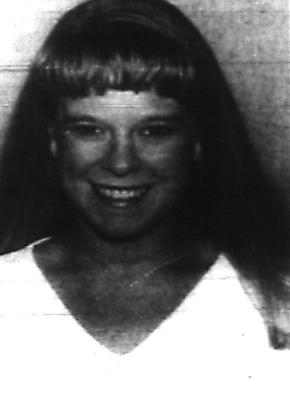 Amy Hettinger, Jaclyn Michelle Lord, Bethany Jean Masden, and Stephanie Melcher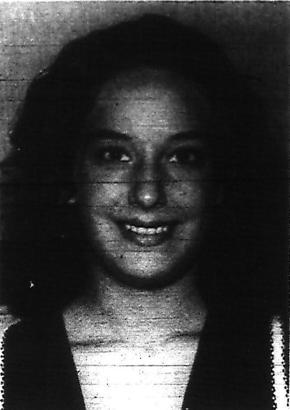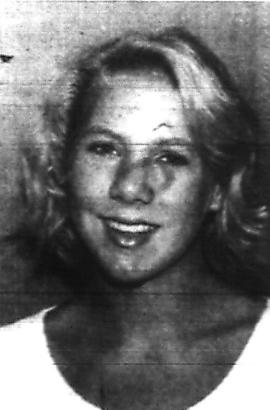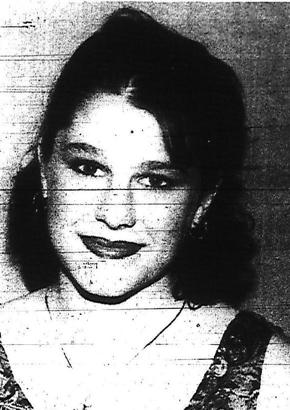 Casey Jo Murrell, Jessica Nichols, Stacia Payton, and Sarah Pendleton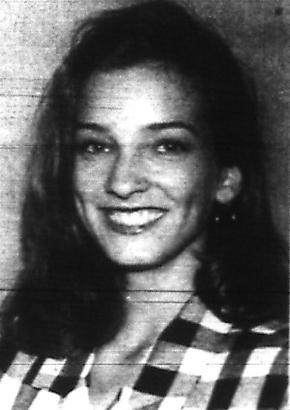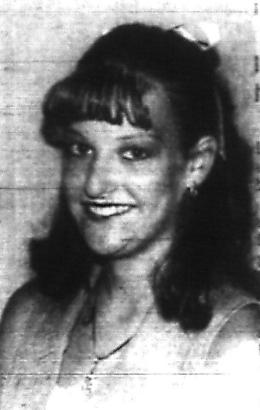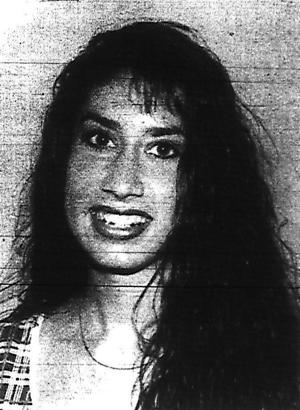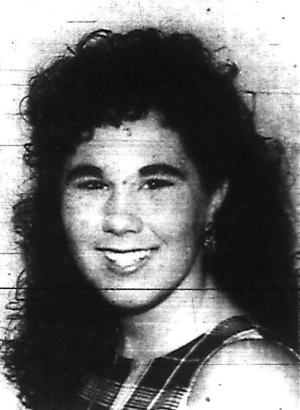 Julia Sander, DeLenna Spears, Tara Webb, and Nikki Willis
Principal Debbie Atherton was happy to get school open at Mt. Washington Middle after a delay while the finishing touches were put on the school remodeling.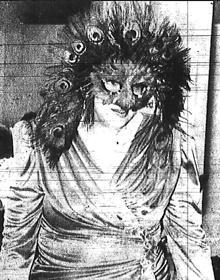 Janis Gentry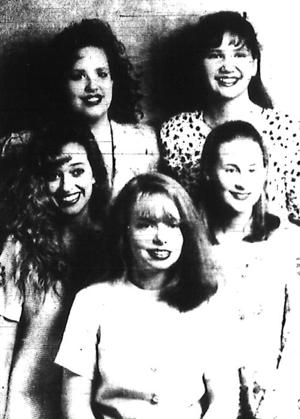 Girl Scouts
Red Cross Service Center Manager Janis Gentry was pictured, complete with mask, at the Mardi Gras style party and recognition dinner where Wayne Swindle was recognized as Volunteer of the Year.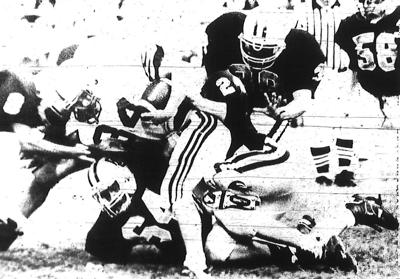 Mike Barnes won a $50 savings bond in the summer reading program at the Lebanon Junction library.
Bullitt Central's Nathan Fischer, Mike Cook, and Jack McGuire were pictured on defense in a football game.
Lois Simmons of Pleasant Grove reported that the Journeymen from the Pleasant Grove Church were singing in Bowling Green. Raise your hand if you have ever heard this fine quartet sing.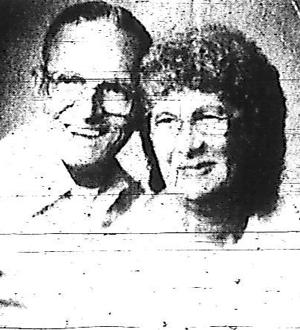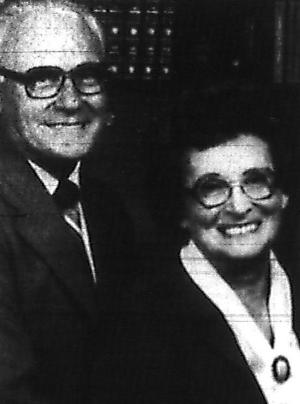 Nalleys & Stottmans
Five Mt. Washington girls earned the Girl Scout Gold Awards. They included Samantha Barnsfather, Farrah Cook, Beth Ingram, April May, and Jesse Shelton. They also each received a Governor's Youth Merit Award from First Lady Libby Jones.
J. T. and Lena (Weathers) Nalley of Hillview celebrated their 50th wedding anniversary.
And Jack and Dorothea (Williams) Stottman celebrated their 50th wedding anniversary. Jack had retired from duPont, and Dorothea from the Bullitt County Library. Their two daughters were Sharon Ulrich and Brenda Quillen.
1969 - 50 Years Ago.
Twelve members of Troop 5, including Eric Fischer, Alan Fischer, Doug Miller, Roger Phelps, Keith Phelps, Phillip Cross, Tommy Waller, Russell Forshee, Harold Masden, James Sneed, Danny McElvain, and Mike Freeman, along with Donnie Sanders, a cub scout of Pack 261, spent a weekend at Mammoth Cave camping and hiking. They walked the four mile trek through the cave, and also enjoyed a trip on Green River. They were accompanied by Roger Phelps, Don Sanders, and Charlie Hartley.
Misses Zardetti and Augusta Dawson of Lebanon Junction were commissioned Kentucky Colonels. Both ladies had recently retired from the Shepherdsville school, and Frank Hatfield, School Superintendent, made the presentation.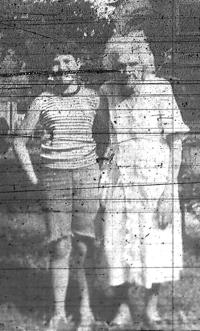 Mrs. Melissa Ormes
Earlier, Miss Helen Ratliff and Mrs. Elenora Edmondson were also commissioned Kentucky Colonels. Mrs. Alberta Ireland, acting on behalf of the governor, made the presentation at the regular meeting of the Order of the Eastern Star.
Skip Hatfield and Shorty Armstrong of Mt. Washington played on the Ulrich Athletic Club slow pitch softball team that placed fifth out of 32 teams participating in the World Championship Tournament in Toledo, Ohio.
According to Clara Simmons of Pleasant Grove, the Mt. Washington school was supplied with some of Pleasant Grove's good cooks including Marcella Fitzgerald, Juanita Proctor, Jean Gentry, and Dorothy Armstrong.
Jerry Whitworth of the Cedar Grove area won nine ribbons on his Landrace hogs at the State Fair.
Mrs. Melissa Ormes of Lebanon Junction celebrated her 102nd birthday on September 3rd. The daughter of David and Susan (Holt) Tucker, she was married to Phillip Ormes who preceded her in death in 1936. Melissa would live another eight months, passing in May 1970.
Bill Hardy likes to catch bass, and one evening after work he went to a small pond and caught five beauties, but he wouldn't tell where he caught them!
According to the Hebron correspondent, the Hebron Church was planning to refurnish and reactivate its recreational building to provide adequate youth ministry. They were planning a fish fry to help raise the needed funds.
She also reported that Mr. and Mrs. John Wigginton attended the watermelon festival in Brownstown, Indiana.
Mrs. Noah Whittle hosted a birthday party for her mother, Mrs. Mina Maraman. Mrs. Mina received nice gifts, and the 15 guests were served by her daughters, Eva Whittle and Ida Troutman.
The Shepherdsville Rams football team defeated Eminence 30-20, with Gary Roberts scoring three touchdowns and Larry Hodge scoring the other two. The game's turning point came in the third quarter when Tim Crumbacker intercepted a pass, stopping Eminence from scoring. Also contributing was Larry Hilton who averaged eleven yards a carry in the game.

Crumbacker, Hilton, Hodge, Roberts
And the Lebanon Junction correspondent was happy to write that 25% of that town's high school graduates from the previous year were enrolled in college; and others were continuing their education in other ways.
Rita Mattingly, Mike Cravens, and Danny Thurman were attending E-town Community College; Theresa Reid, June Ann Halk, Kevin Miller and Danny Meadows were at WKU; Cassandra Travis was at Georgetown, Christine Hoagland at Midway, Geneva Parris at Jefferson Community College, Stanley Hefley was at the University of Louisville, and Judy Rogers was at UK. Outside the state, Patrice Murphy attended St. Louis University.
1944 - 75 Years Ago.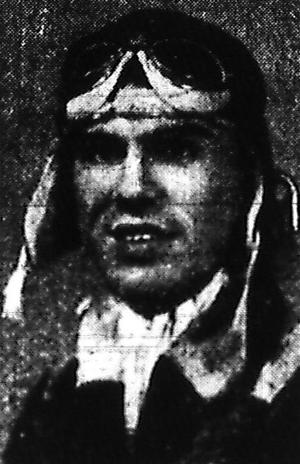 Lt. Willard F. Wright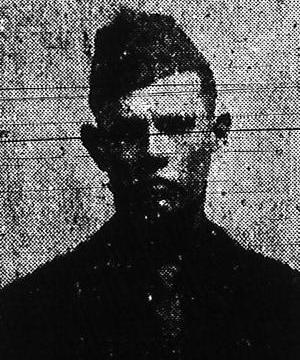 PFC Leo M. Clark
The war still raged in Europe and the Pacific, and young Americans were in the thick of it. Some died, others were wounded, and many performed deeds that we call heroic. One such soldier was Noah Whittle. I've asked Tom Barr to reproduce the citation of a bronze star awarded to Noah along with this column today.
Lieutenant Willard Franklin Wright, son of Mr. and Mrs. Leonard Wright of Lebanon Junction, was reported missing in the southwest Pacific area in December 1942. His parents were notified of his death in February 1944, and the announcement was printed in the paper in September. Lt. Wright had been a teacher in the local schools before being called up.
Memorial services for PFC Leo M. Clark were held at Pleasant Grove in September following his death a month earlier. Clark had been serving in France when he was killed. Left to mourn his loss were his widow, the former Minnie Mable Smith, three small children, Hilary, Earl and Doris Jean, his parents Mr. and Mrs. Vivian Clark, and four brothers, Cpl. Harry D. Clark, PFC Albert H. Clark, Gilbert Clark, and Cecil Clark.
Not all military deaths occurred overseas. A B-26 bomber caught fire in the air and crashed about eight miles south of Bardstown Junction on Wednesday, August 30th. Two airmen were killed in the crash.
County schools opened September 4th with the following teachers in place:
Shepherdsville was led by Principal H. T. Peterson. The faculty included Mary H. Miller, Clara Myers, Layne Wigginton, Ruth Yoe, Reba Smith, Pearl Hall, Sara Fay Myers, Mary Dawson, Ruby K. Cooper (Ruby Laws substituting), Louise Bischoff, Myrtle Frick, Evelyn Jones, Susan Auritt, Ruby C. Napier, Augusta West, Nancye Masden, Laura Richardson, Nell Miller, and Lillie Vertrees.
At Mt. Washington the principal was Thomas Ray Omer. His faculty included Ann Jones, Mary Gertrude Paris, Lucile Insko, Anna McGee, Frances Armstrong, Ruth Franklin, Kathleen Harris, Martha Weller, and Mary McClure.
Glessie Luker, Christina Whiteman, and Jane Freibert were the teachers at Nichols. With no teacher at Sunny Side, those pupils were transported to Nichols.
Beryl Porter and Hilden Cornell opened the Pleasant Grove school, while Nellie Kneisler was the lone teacher at Brooks.
Eulah Mae Wise, Jeanette Harrison, and Thelma Roby provided the staff at Cedar Grove, and Clermont were staffed by Ora L. Roby and Ophelia Masden.
The Belmont teachers were Mary B. Hill, Zardetti Dawson, and Christine Cruise. Augusta Dawson was at Cane Run, and Maudie Cundiff at Beech Grove.
Bowman's Valley was staffed by Mattie Owens and Maggie Owens.
Mt. Olivet, Mt. Elmira, and Cedar Glades failed to open since teachers had not been hired there.
Guy Bergen's remains were returned to Bullitt County from North Carolina for burial at Hebron. He was survived by his widow, the former Thelma Crenshaw, two children, Jerry and Penny, his parents Mr. and Mrs. Dee Bergen, and five sisters including Mrs. J. H. Adcox of Nevada, Mrs. L. B. Brickle, Mrs. Cecil Cash, Mrs. Kenneth Tipton, and Mrs. Fletcher Hagan, all of Shepherdsville.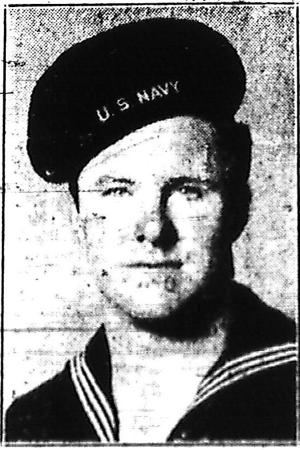 Mitchell K. Smith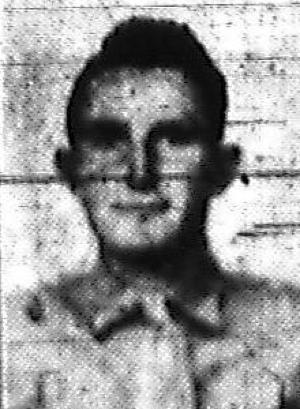 Wesley C. Ryan
Mitchell K. Smith, a graduate of Shepherdsville High School, joined the navy in 1943, and had made several trips to Europe aboard Merchant Marine ships. He was the son of Mrs. Clara Smith of Shepherdsville who provided the paper with his picture.
Also pictured in the paper was PFC Wesley C. Ryan, son of Mr. and Mrs. Luke Ryan of Belmont. He was reported to be in a rest camp following his participation in the capture of the Pacific islands of Saipan and Tinian earlier that year.
Alice Huffman Barett took a job at the Bullitt County Bank; joining others working there including Charles Combs, Frances Trunnell, and Katherine Weller.
And two barns burned near Bardstown Junction. Eugene Henderson lost his to lightning, while Ack Hill Harned's was said to have ignited by spontaneous combustion.
1919 - 100 Years Ago.
As September began, the annual county teachers' institute was in session, led by Professor Jack Sanders. The paper listed as many of the participating teachers as it could, including Lillian Spaulding, Christian Armstrong, Lillian Wiggington, Mabel Sutton, Eula Funk, Bertha Wallace, Mattie Funk, Hallie Wise, Edith H. Lee, Jennie Carpenter, Margaret Hardesty, Mary Bell, Grace Griffin, Katherine Griffin, Mary Thompson, Effie Johnson, Pearl Hickerson, Nellie Scott, and Birdie Monroe.
The list continued with Stella Brumley, Nadine Melton, Thelma Lee, Kate Melton, C. Hardesty, Mary Holsclaw, Edith Wise, Katie Ball, A. A. Allison, Evelyn Sutton, Mrs. Allison, Bertha Engle, Lillie Mooney, Alleen Swearingen, Clara Chambers, Ella Stansbury, Grace Gabhert, Varina Mudd, Anna Butler, Edyth Clark, Lillian Thompson, Hallie Magruder, Mayme Stephens, Mary Dawson, Charles Daniels, Blanche Engle, Ruby Perry, Ida Greenwell, Martha Riley, Maggie Wise, Lillian Monroe, Elizabeth Cash, Pearl Lee, Willie M. Ridgway, Helen Burkholder, and perhaps a few others they failed to mention.
Out along the Mt. Washington road, T. J. Owen was building a new barn, work was progressing nicely on Mrs. Bush's new residence on the John Peacock farm; and lightning struck a tree on H. C. Tyler's farm, killing three calves standing beneath it.
The editor lamented Clarence L. Croan's decision to move to Louisville, describing him as a man with boundless energy and industry who was honest, frank, and fair.
The editor delighted in describing what a good time James Hardaway and Bud Combs, two local bankers, must be having in Atlantic City.
The Hebron correspondent praised Rev. McLaughlin's successful meeting at the Hebron church, describing his sermons as "much appreciated." She also mentioned that the Jordan Blankenship family had moved into their new residence recently purchased from W. J. Bell. Finally, she reported that J. D. Robards had built an addition to W. J. Bell's barn.
The county continued to lose good people as Dr. Samuel W. Bates and his wife moved to Louisville. Dr. Bates would become the superintendent of the state tuberculosis hospital before dying in October 1925.
As for Evelyn Woodford Bates, the doctor's daughter, the paper described her as "the quintessence of pure unaffected cleverness and sociability." Evelyn would marry William Lewis Brohm in January, prior to her father's death.
In the Pleasant Grove community, the local Baptist church was talking about building a parsonage. That correspondent also reported that Robert Grant had been appointed overseer on the Bell's Mill road. She said that the road on the east side of the bridge had not been worked on for several years, and was almost impassable.
J. J. Blankenship had seven choice building lots in Shepherdsville for sale.
A certain person living near the Shades school, who will remain nameless, was failing to send his children to school. Sheriff James Croan arrested him and brought him before Judge Bradbury. A jury found him guilty and fined him accordingly. The paper reported that Trustee Ed Rodgers and the teacher, Mrs. Christina Armstrong, had an excellent school there, and the editor encouraged folks to stand by their trustees and see that children went to school.
The paper reported that a "moonlight school" was in progress at Mt. Elmira with a nightly attendance of 14. These schools were held to help adults who wanted to learn how to read and write, skills that been neglected into their youth.
People like Jack Sanders and Ora Roby had built an enthusiasm for education in Shepherdsville particularly, and in the county as a whole, and the local newspaper editor was a big supporter as well. As an example of this enthusiasm, a local School Improvement League was formed in September to support the schools and help them grow. The league officers were Mrs. Ada Ridgway, Miss Pearl Hickerson, Miss Nadine Melton, and Mrs. Mattie Glenn.
And J. Tom and Mattie Foster celebrated their 50th wedding anniversary, having been married in September 1869. The celebration was held at the home of their daughter, Mrs. Lillie Wallace.
---
Copyright 2019 by Charles Hartley, Shepherdsville KY. All rights are reserved. No part of the content of this page may be included in any format in any place without the written permission of the copyright holder.
---