It Happened in October
The following article by Charles Hartley originally appeared in The Pioneer News on 31 October 2016. It is archived here for your reading enjoyment.
---
We will look back 25, 50, 75 and 99 years to capture glimpses of what was happening in Bullitt County in each of these years. Today we will focus on the month of October.
1991 - 25 Years Ago.
Craig Crawley, son of Bruce and Patricia Crawley, and a senior at Bullitt Central, was a National Merit Semifinalist. He joined Heather Wheatley of Bullitt East as the county's two semifinalists.
In the Shepherdsville Olde Tyme Homecoming pageants, Dede Mann was selected as Miss Shepherdsville. Janice Walls was first runner-up, and Missy Druck was second runner-up. Mike Whitley received the title, Mr. Shepherdsville, with Lenny Tipton, Jeremy Bryant, and Tony Bryan Whiteside as runners-up.
In the Junior Miss category, Dana Lynn Miller won, with Mary Jo Bryan and Tracy Thompson as runner-ups. Michael Nipper was Junior Mr. Shepherdsville, ahead of John Jackson and Doug Meenach.
Other winners included Tiny Miss Katie Danielle Gaw; Tiny Toddler Brittany Forshee; Little Mr. Shepherdsville Brandon Lee Irvin; Miss Pre-Teen Sabrina Nicole Clan; Pretty Little Angel Eyes Tiffay Bruce; and Baby Contest winner Courtney Ann Clark.
Louise Bischoff, the Hebron/Zoneton correspondent reported that Mrs. Helen Rhea attended the homemakers and had lunch at Imagine, a lovely place. Louise also wished Ike Neal a happy birthday!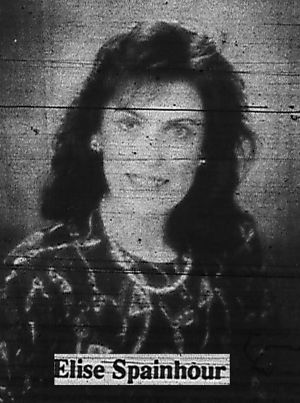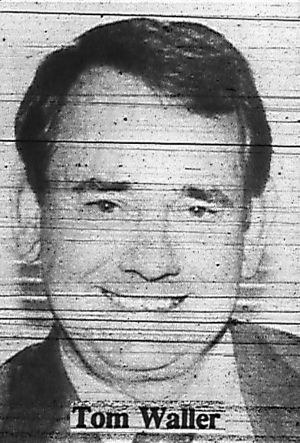 Lois Simmons of Pleasant Grove reported that Allard Armstrong and Harold Ray Armstrong were splitting wood for Leola Opal Ryan.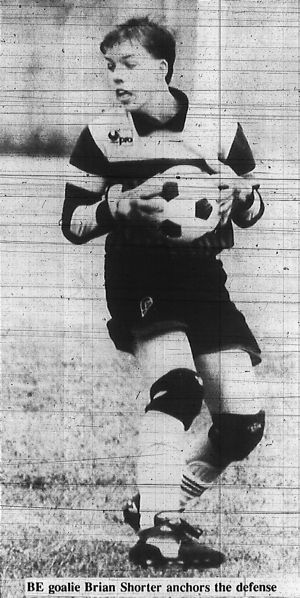 Elise Givhan Spainhour and Thomas Waller were facing off in a write-in election to replace the recently deceased Circuit Judge Athol Lee Taylor.
The Bullitt Lick Middle School Beta Club officers were President Jennifer Hasty, Vice President Julia Sanders, Secretary Jennifer Dickerson, Treasurer Breezy Davis, and Reporters Christy Hunt and Christy Brown.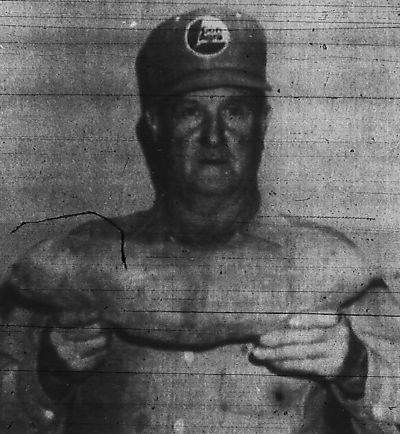 James Thomas of Chapeze Lane grew a sweet potato that weighed six pounds, five and a half ounces. It was 18 inches long.
Sue Tennill of the Mt. Washington Lioness Club was named District Lioness of the Year at the district meeting in Bardstown.
Brian Shorter, goalie for the Bullitt East soccer team was pictured in action.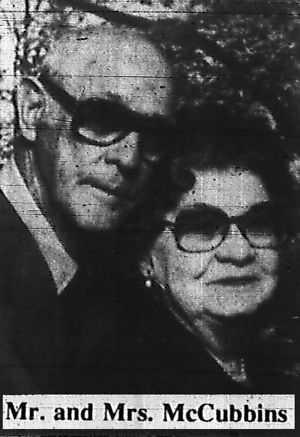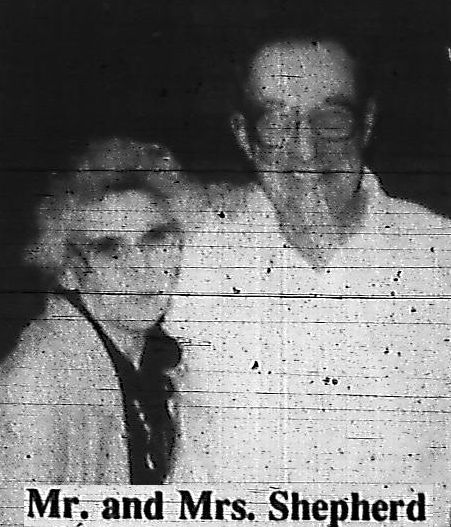 J. M. and Dorothy McCubbins of Lebanon Junction celebrated their 60th wedding anniversary.
Did you know that Susan Willett, Chris Marion, and Jackie Ayers each won a 13 inch color TV for having perfect attendance at Hebron Middle School?
Howard Earl and Sophia Mae Shepherd celebrated their 60th wedding anniversary with family and friends at Bullitt Lick Baptist Church.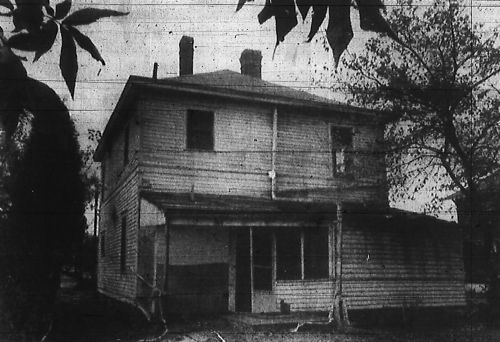 Bullitt East seniors Keith Brogan and Tara Wright were selected as football homecoming king and queen.
North Bullitt golfer Trent Coleman, an 8th grader, scored a 79 to advance to the state competition.
The paper reported that Krissy Dadisman of Shepherdsville was beginning her second year on the Berea College cross country team.
Did you know that Chris and Pat Docter acquired ownership of the Shepherdsville Mr. Gatti's 25 years ago? That's a lot of pizza!
And did you watch Willard Ryan when he demolished the old Collins house on Buckman Street?
1966 - 50 Years Ago.
The following Scouts of Shepherdsville Boy Scout Troop 5 attended their first camporee at Otter Creek: Mike Mayes, Mike Hasty, Tommy Baker, Curtis Howlett, Terry Etherton, Charles Porter, Ronnie White, and Ted Brabham.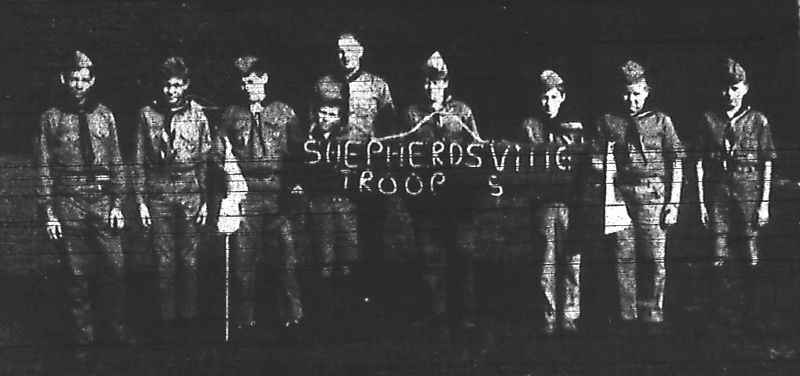 Then the troop went on a 15 mile hike at Perryville Battlefield with the following boys completing the hike: Mike Mayes, Mike Hasty, Thomas Baker, Ronnie White, Lewis Skidmore, James Hensley, Johnny Miller, Jimmy Hall, Terry Etherton, Curtis Howlett, Wayne Moore, and Steve Hart.
Gladys K. Sprinkle, Mt. Washington correspondent, reported that Mrs. Beatrice Porter, a teacher at Mt. Washington Elementary, was involved in a car accident.
She also reported that a surprise golden wedding anniversary party was given in honor of Dorsey and Edith (Gentry) Hall by Mr. and Mrs. Gene Hall.
The Shepherdsville Rams defeated Shelby County 12-6 with Ray Hammond carrying the ball for the final touchdown. Then they won their homecoming game, outscoring Henry County 33-26. Marilyn Mann was selected as the homecoming queen. And quarterback Richard Fetty and halfback Ray Hammond were selected as players of the week.
Mrs. W. C. Lanham, the Cedar Grove correspondent, reported that Mr. and Mrs. Walter Hilton and Mr. Bill Hilton spent a Sunday with Mrs. Cora Jane Greenwell. Also Mrs. Annie Bolton and Mr. Bob Grant spent a week with Mr. and Mrs. Enoch Webb.
In the Social & Personal Notes column we learned that Mr. and Mrs. Will Shelton of Ohio spent a day with Mr. and Mrs. Bill Goodin; Miss Judy Hatfield spent a weekend with her mother, Mrs. Stella Goodin and family; and the Roby P.T.A. officers included Mrs. Barbara Griffis, Mrs. Thomas Waller, Mrs. Betty Skaggs, and Mrs. Polly Cundiff. Mrs. Belcher's fourth grade class won the banner for having the most parents present. Also, Rizoy's Grocery on the Deatsville and Cedar Grove Road was sold to Mr. and Mrs. English.
Douglas and Ethel (Jenkins) Robards celebrated their 50th wedding anniversary. They had spent their entire married life on a farm in the Hebron community.
The Hebron correspondent, Mary C. Holsclaw reported that Mrs. Cora Edwards and Mrs. Myrtle Arnold were guests of Mrs. William Becker Sr, and Miss Dora one day.
In Belmont news, we learned that the Belmont Saddle Club had a trial ride attended by Mr. and Mrs. John Cornett, Donnie and Tommy Etherton, Bruce, Stanley and Sammy Hefley.
Bullitt County Jaycees Arthur Daniels, Cecil Shepherd, Norman McAdams, Tom Waller, and Curt Firkins were pictured in an article about purchasing road signs.
The following Bullitt County Homemakers attended a meeting of the Kentucky Federation of Homemakers at the State Fairgrounds: Mrs. Marguerite Clark, Mrs. Henry Kneisler, Mrs. Lawrence Howlett, Mrs. Hallie Hamilton, Mrs. Ann Newton, Mrs. John Price, Mrs. Mattie Rensel, Mrs. Charles Koerner, Mrs. Ike Neal, Mrs. Paul Jones Sr., Mrs. Charles Holsclaw, Mrs. Bill Steedly, Mrs. Shirley [Armstrong?], Mrs. Kenneth Hall, Mrs. Harvey Hubbard, Mrs. Athol Lee Taylor, Mrs. Ralph Lee, Mrs. Edd Apple, Mrs. Lester Riskel, and Mrs. Lucille Warren.
Harold Grooms was selected by the Bullitt County Jaycees as Bullitt County's Outstanding Young Educator. He was the vocational agriculture teacher at S.H.S.
Ten local students were attending Campbellsville College. They included Phyllis Engle, Rhonda Hoagland, Eugene Hogg, and Jim Marsh of Shepherdsville; Mary Marcum of West Point; and Robbie Masden, Tad Murray, David Roberts, Glenda Routon, and Ray Van Meter of Lebanon Junction.
And the TV lineup on WLKY for Friday, October 28, was The Green Hornet, followed by The Time Tunnel, the Milton Berle Show, the Wackiest Ship in the Army, and local news with Ken Rowland. Remember any of these?
1941 - 75 Years Ago.
These were the Voting Precinct Election Officers For November 4, 1941. The first and second named were appointed to serve as judges, the third is to serve as Sheriff, while the last name was to act as Election Clerk.
Shepherdsville No. 1: J. M. Larimore, Fronia Samuels, J. W. Shepherd, Margaret Foster. Shepherdsville No. 2: Katherine Belmear, E. G. Quick, Mack Jones, Sr., Blanche Howlett. Brooks No. 3: Jasper Foster, B. F. Robards, Jim Beghtol, Mrs. Lee Hatzell. Knobs No. 4, W. P. Foster, T. J. Barrell, Robert Hardesty, Mrs. Essie Holsclaw.
Cupio No. 5: John Marcum, Joe F. Samuels, Robert Nichols, Mrs. Emmett Stivers. Salt River No. 6: Ben Cundiff, C. A. Masden, Mrs. Virginia Cundiff, Mrs. Jesse Hardaway. Mt. Washington No. 7: German Branham, Mrs. Tom Parrish, Henry Lutes, Mrs. Margaret Grigsby. Mt. Washington No. 8: S. B. Owen, S. O. Armstrong, J. R. Proctor, Mrs. Mary Fisher.
Zoneton No. 9: R. C. Cotton, Russell Jenkins, J. H. Gilmore, Mrs. Ella S. Pope. Cedar Grove No. 10: Tom Close, K. F. Bolton, Elmer Cundiff, Mrs. Wathen Viers. Leaches No. 11: R. J. Clark, Ed. R. Ash, Hyte Rouse, Edgar B. Crenshaw. Clermont No. 12: Henry Fernbach, John Morris, Mrs. Charles Fernbach, Mrs. Chester Hill.
Lebanon Junction No. 13: Mrs. Clarence Routen, Ezra Newman, Mrs. N. E. McMillen, Mrs. Christine Boone. Lebanon Junction No. 14: Andrew Mann, Mrs. Vina Roby, A. D. Miller, Ethie Yaeger. Belmont No. 15: George Bradbury, Rice Dawson, Ben Powers, Mrs. I. T. Mudd. Beech Grove No. 16: Otto Cundiff, Frank Carpenter, Mrs. Anna Cundiff, Mrs. Arthur Cundiff.
In Belmont news, Rev. Walter Brown was entertained in the home of Mr. and Mrs. Emmett Hornbeck and Mr. and Mrs. Lee Beard on two Sundays. Also, Mr. and Mrs. Dave Stitzer and family were evening guests of the Delk family.
At Pitts Point, Mr. R. C. Ferguson of Mt. Vernon spent a weekend with his sister, Mrs. Burton Wise. And Mr. and Mrs. Roy Rogers of Coral Ridge visited her parents, and Mrs. Rogers remained for a week's visit with Mr. and Mrs. Monza Harned.
In Cedar Grove news, Mr. and Mrs. John Lane spent a Sunday with Mr. and Mrs. Forest Whitworth. And Mr. and Mrs. Howell Young and son, Mr. and Mrs. Arthur Weller and children spent a Sunday with Mr. Alf Weller and family.
In the Personals column we learned that Rev. J. Roy Robinson was laid up in bed with a leg infection; that Mrs. Virgil Roby underwent an operation and is doing nicely; that Adrian Jones, son of Mr. and Mrs. Ronald Jones, was home from school due to illness; and that Mrs. Ida Carroll, Misses Annie Troutman, Jennie Carpenter, and Blanche Howlett were dinner guests of Mr. Pearl Lee.
From Mt. Washington we learned that Mrs. H. H. Hall, the popular post mistress and her husband attended a banquet at the Brown Hotel. Also, Mesdames Minnie McArthur and Mayme Harris of Louisville were weekend guests of Mayme's daughter, Mrs. V. K. Mothershead.
And from Hebron we read that Mr. Tom Brooks sold his farm to his daughter and her husband, Mr. and Mrs Powell Ladusaw, and was to make his home with them for the present. Also, his other daughter, Miss Nellie Brooks who worked in the city in a clerical position, would live there as well.
And finally, John Satterly of Shepherdsville was selling a 1941 2-door Ford sedan that had only been driven 3,000 miles. Any takers?
1917 - 99 Years Ago.
The third quota of young men from Bullitt County for the army included Frank Kelley, Rufus Alcorn, Horrie Thompson, Will Holtzhauser, Willie Glasgow, Frank Rhodes, Clay Porter, George Hawkins, Herbert Funk, and Walter C. Boyd.
Election officers for the 1917 November election were selected. They are listed here by precinct in this order: judge, judge, sheriff, clerk. For Shepherdsville No. 1, Herbert Lee, C. C. Daugherty, J. H. Miller, O.P. Means; for Cupio No. 2, Ernest Funk, Owen Demarsh, John Marcum, Charles Applegate; for Zoneton No. 3, Charles McKinzie, J. W. Pope, Gabe Bealmear, Josh Gore; for Mt. Washington No. 4, R. E. McAfee, W. H. McFarland, John Clark, W. D. Ellaby; for Leaches No. 5, Jonce Clark, Will Shaw, A. J. Roby, Charles Troll; for Clermont No. 6, George Perkins, Dick Clark, Ed Vittitoe, J. M. Dawson; for Lebanon Junction No. 7, Bev Brashear, Andy Mann, John Samuels, John Collings; for Belmont No. 8, D. Bumgardner, T. L. Coakley, Harve McCubbins, Chester Hill; for Pitts Point No. 9, Leslie Ice, S. P. Smith, Bob Armstrong, W. H. Cundiff; for Griffin No. 10, Buck Close, Roy Masden, Charles Rodgers, Lee Beard; and for Shepherdsville No. 11, J. W. Thompson, S. C. Bridwell, Henry Hamilton, W. T. Morrow.
The Mt. Washington correspondent reported that Miss Lulie Swearingen visited Mrs. Charles Samuels at Cox's Creek and attended the revival at New Salem. Mr. and Mrs. M. G. Boston and family of Dry Ridge were guests of Mr. and Mrs. Alex Hardy. Miss Sara Jane Buckman spent a weekend with her parents in Shepherdsville. And Mr. and Mrs. John Long sold their grocery in Louisville and bought the house and land on which the creamery was formerly located on the Louisville Pike.
From the Pleasant Grove correspondent we learned that Everett Armstrong bought an automobile. Mrs. Jane Hall of Bethel spent a day with Mrs. Joe Dickey. Mrs. James Simmons spent a day with her mother, Mrs. J. D. Hough, who was not well. Mrs. Eunice Orms and daughter spent a day with her mother, Mrs. Tillman Ridgway. And Miss Bertha Bleemel spent the weekend with Misses Bernice and Lillian Lloyd.
From Mt. Eden we learned that Mr. and Mrs. John Chambers and daughter, Mrs. Maggie Wise, spent a day with Mrs. Margaret Foster. And Mrs. Chris Barrall and son Sam and sister spent a weekend with Mrs. Thomas Barrall.
In School News, Miss Gussie Quick was given the school at Sunny Side near Barrallton; Mary Jane Trunnell, the regular substitute for division one, had been teaching at Corinth; and Miss Neil Cummings resigned her teaching position at Hays to teach in Louisville. Miss Pearl Lashwell took her place.
In the Personals column we found that the many friends of Mr. and Mrs. O. W. Pearl welcomed them back into the community; J. W. Croan who had typhoid fever was some better; John T. Crigler was home for a week from the navy; and F. G. Thomas painted Hilary Dawson's residence in Pitts Point. Anyone looking for a good painter?
---
Copyright 2016 by Charles Hartley, Shepherdsville KY. All rights are reserved. No part of the content of this page may be included in any format in any place without the written permission of the copyright holder.
---