It Happened in October
The following article by Charles Hartley originally appeared in The Pioneer News on 28 Oct 2019. It is archived here for your reading enjoyment.
---
We will be looking back 24, 50, 75, and 100 years to see what was being printed in The Pioneer News in 1995, 1969, 1944, and 1919 in the month of October.
1995 - 24 Years Ago.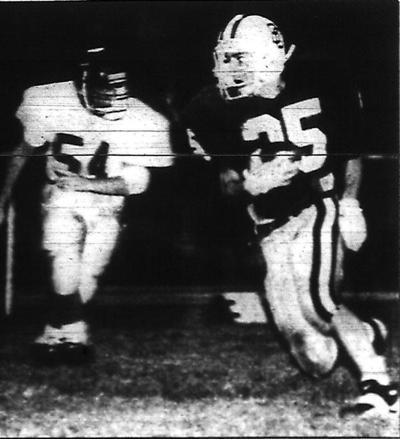 Ronnie Winter carrying the ball.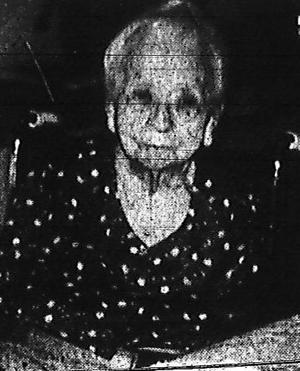 Edna Ormes Ice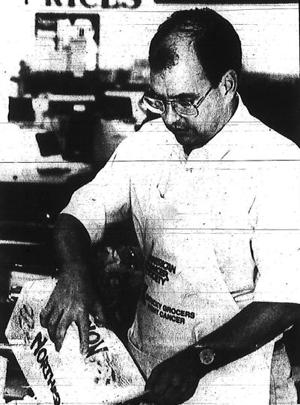 John Laum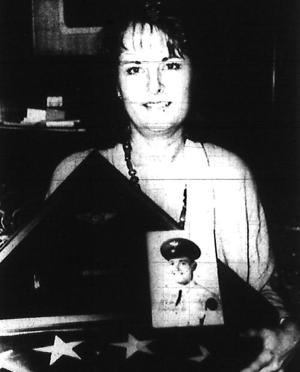 Sarah Routt displays
Eldon's picture and flag.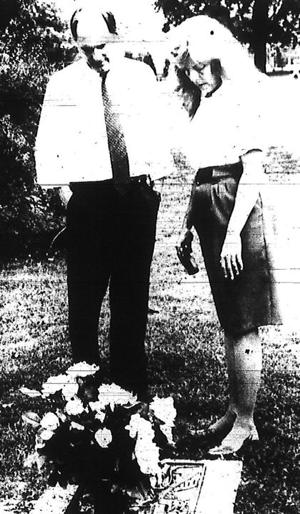 Gov. Jones with Judy Allgood-Hodge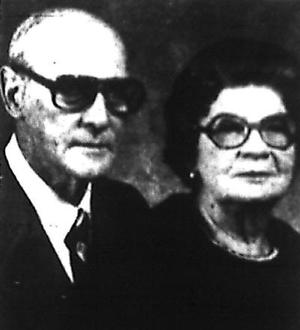 The McCubbins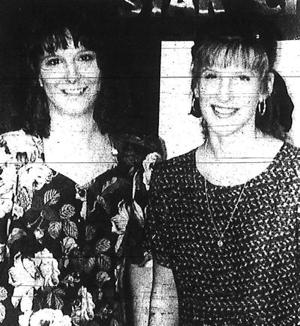 Sweat & Driskell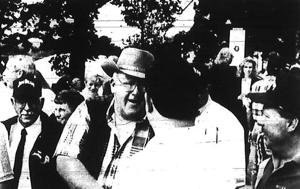 Booker Noe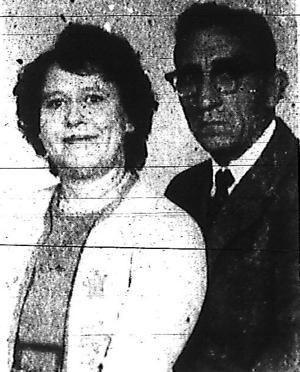 Mr. & Mrs. Thomas
Scott Etherton scored Bullitt Central's first touchdown in their 33-7 victory over Moore. Others scoring for the Cougars were Ronnie Winter, Mike Cook, and Scott McGuire. Nathan Fischer kicked the extra points for the Cougars.
Governor Brereton Jones officially opened the Harold Bradley Allgood Memorial Highway as a bypass for Mt. Washington. He shared the stage with County Judge John Harper; and later joined Judy Allgood-Hodge in a visit to the grave of the firefighter for whom the bypass is named.
Jones also presented Judge Harper with a check for the startup of the Brooks Road extension.
Tom Barr reported on the repairs needed for the aging Bullitt County courthouse. David Juergens, a committee member, along with Butch Sweat and Rip Carter, called the condition of the old courthouse a disgrace..
Tom Barr lamented the loss of John Roberts on the newspaper staff. Roberts had taken the position of public relations director and grant writer for the school system.
Edna Ormes Ice celebrated her 100th birthday. She was born in Bullitt County and attended the Zion school near Lebanon Junction. Edna married Leslie Ice, and they lived on a farm in L.J. for years.
Mr. and Mrs. J. M. "Pete" McCubbins celebrated their 64th anniversary.
Louise Bischoff wrote that Pat Higdon had recent visitors, including her son, Scott Anderson; that Mr. and Mrs. Walter Crumbacker celebrated their 58th anniversary; and that Bernard Bischoff, Irvine Vittow, and Bud Oppel caught a nice mess of fish at Taylorsville.
District Judge John Laun was one of many community leaders who volunteered to bag groceries during the fundraiser for the American Cancer Society.
Lanie Sweat and Lori Driskell, former students at St. Benedict, returned to the school as teachers.
Leslie Rowland returned from a three-week trip to Norway, and almost immediately joined Nanette Feeback on a trip to Switzerland. Both trips were arranged through the Girl Scouts.
St. Aloysius students marched down Main Street carrying "thank you" signs for the community's financial support in raising funds to air condition their school.
Air Force Second Lieutenant Eldon Routt was aboard a B-24 D Liberator that crashed in Australia in February 1945. The crash site remained hidden in a forest for 50 years, before being discovered in 1995. Sarah Routt of Mt. Washington received the news of her uncle's remains discovery in August.
Hundreds of people gathered at Clermont to help the Jim Beam Distillery celebrate its 200th birthday. Booker Noe was pictured greeting guests.
Stefan Brosick was set to spend his second academic excursion in Austria where he would study in classes taught in the German language.
Lois Simmons of Pleasant Grove expressed sympathy to the family of Mrs. Geneva Gentry who passed in October. Mrs. Gentry played the piano and organ at Pleasant Grove for 62 years.
Mr. and Mrs. Reco Thomas of Mt. Washington celebrated their 50th anniversary.
Also celebrating 50 years of marriage were William C. and Geraldine (Simpson) Bleemel who were married at her parents' home in 1945.
Ray Ferguson and Richard Allison were pictured paddling down Salt River.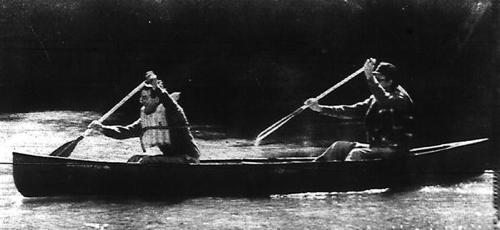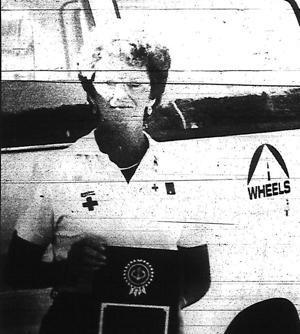 And Sue Coy was honored as the Kentucky Public Transit Association driver of the year. She had been driving the WHEELS van in Bullitt County for fifteen years.
1969 - 50 Years Ago.
What did Calvin and Betty Arnold, James and Imogene Beatty, Louis and Darlene Brosick, Jammie and Jean Cox, Riley and Frances Day, Eric and Susan Farris, Neil and Marian Farris, Eldon and Charlotte Foster, Chuck Kuykendall and Joyce Cox, Jimmy and Neva Milam, Harrison and Lillian Nalley, Ray and Rose Perry, Herschele and Lorrain Reynolds, Jim and Terry Young, and Ken and Alene Martin have in common?
They were all initiated into the Bullitt County Squares Club, joining a lively group of square dancers.
Benny Stuart Armstrong of Shepherdsville was appointed as chief naturalist for Bernheim Forest, replacing Judy Weyer who had returned to school.
Billy Howard Smith was appointed chairman of the Red Cross blood program. The first bloodmobile operation under his direction was held at the Shepherdsville Baptist Church. Smith was appointed by Sam Hardy, Bullitt County Red Cross chairman.
Gladys Sprinkle of Mt. Washington wrote about the marriage and honeymoon trip of E. J. Lucas, Sr. and Mrs. Lucille Carnes. Their extended trip took them to a number of places including the Bahamas, New Orleans, and Dallas where they visited the church pastored by Rev. C. Criswell who was the husband of the former Betty Harris of Mt. Washington.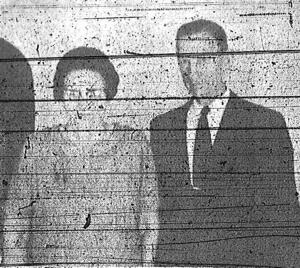 Mr. and Mrs. Howard Hardin
The Hebron correspondent mentioned that Dudley Shelburne and wife had spent a few days with Harold Shelburne. While there, Dudley helped cut wood and house tobacco.
In Cedar Grove news, Mrs. Paul Allen and son Shawn visited Shawn's grandparents, Mr. and Mrs. Hugo Maraman; Mr. and Mrs. Gilbert Vincent visited Mr. and Mrs. John Warden at Belmont; and Mrs. Charles Liver celebrated a birthday with relatives and friends including Mr. and Mrs. Charles Stansbury, Mrs. Marshall Brown, Mrs. James King, Juanita Stansbury, and Larry Ray Parrott.
Mr. and Mrs. Howard Hardin celebrated their 50th wedding anniversary.
The Pleasant Grove correspondent reported on vacations by Mr. and Mrs. Charlie Gaddie and Mr. and Mrs. James Robinson who traveled to Abilene, Kansas and St. Louis; and also Mr. and Mrs. Shirley Armstrong, and Mr. and Mrs. David Armstrong who joined the Robinsons on a trip to Talledega, Alabama for the stock car races.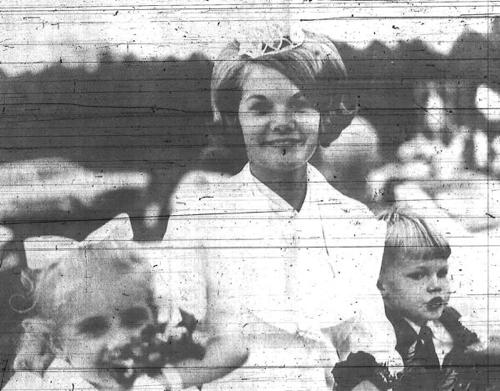 The streets of Shepherdsville were lined with spectators watching the longest parade in the history of Shepherdsville High School. Miss Sheri Mullins, a senior cheerleader captain, was chosen by the football team to reign as homecoming queen. Her court included Senior Kathy Armstrong, Junior Linda Gillespie, Sophomore Charlene Phillips, and Freshman Sandy Madison. The Flower Girl was Sandy Bleemel, and the Crown Bearer was Greg Collins.
H. T. Grant and Clarence Dawson both celebrated their 90th birthdays in October.
Dr. M. J. Cundiff, a member of the county school board, was elected chairman of the fourth region of the Kentucky School Board Association.
And Gayle Calvert was crowned Bullitt County's Junior Miss in the event sponsored by the Bullitt County Jaycees. Brenda Snellen was first runner-up, and Helen Robinson was second runner-up. Other participants included Linda Deats, Penny Ann Masden, Bernice Shepherd, Teresa Bryan, Gail Zenor, Elise Givhan, Jackie Sue Wade, Deborah Sweat, and Rita Phillips.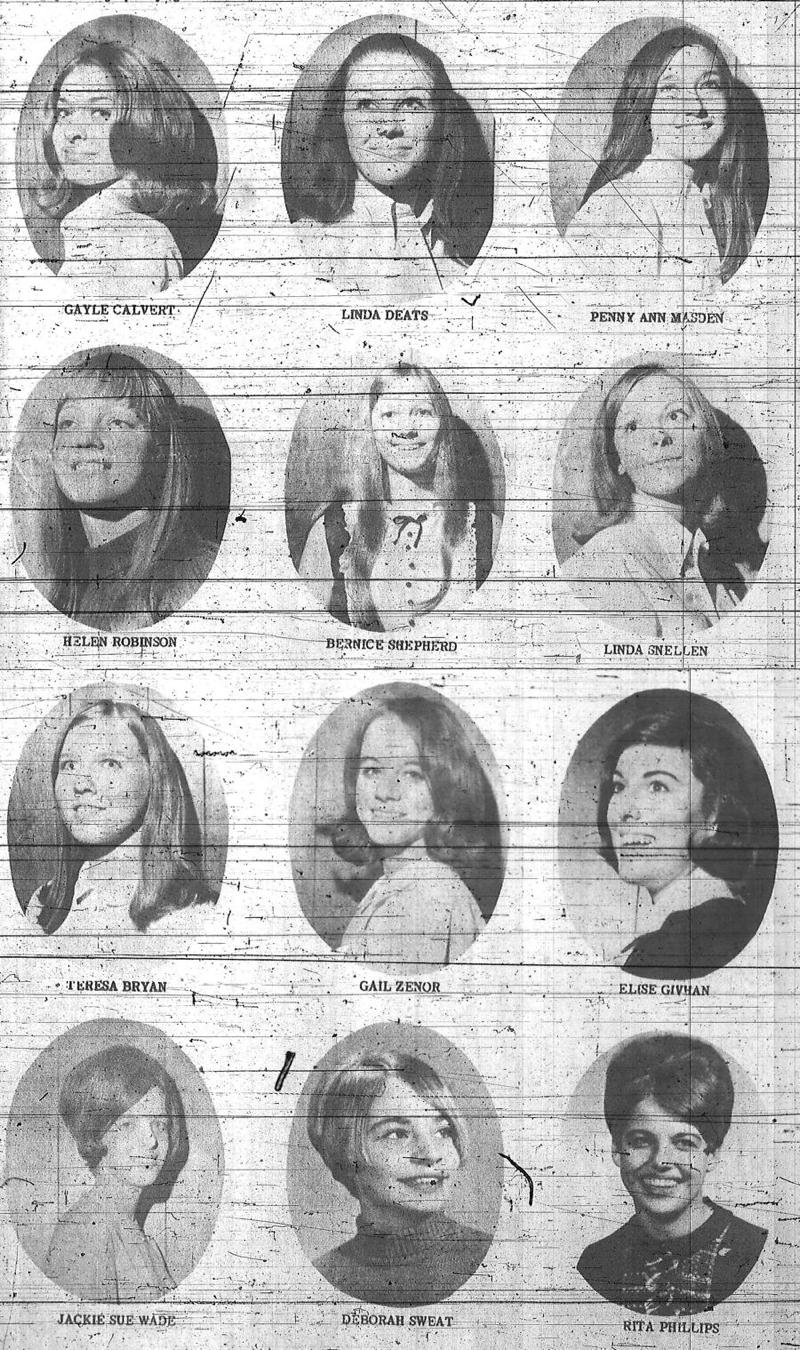 1944 - 75 Years Ago.
Frank Easton of Belmont received word that his son, Elmore Roscoe Easton, had been lost at sea in September when his ship, the USS Warrington sank during a hurricane off the Bahamas. Frank's wife, Martha (Engle) Easton had died in 1935.
Clarence Lee Croan, better known by his initials, C. L., died in late September. A former Shepherdsville businessman, he was also a race-horse owner, and former member of the Kentucky Racing Commission. C. L. was 78, born in 1866 to James and Elizabeth (Lee) Croan.
In Mt. Washington news, Lt. Lindsay M. Wigginton, son of Mr. and Mrs. H. P. Wigginton, who was stationed at Tonopah Air Base, was married to Miss Nancy Gilchrist of Louisville in September.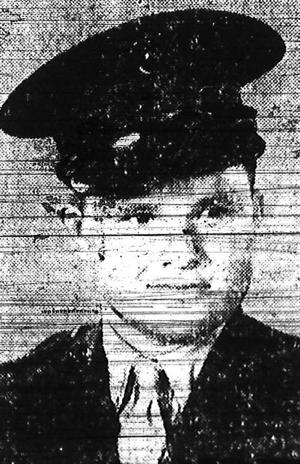 Ray Dawson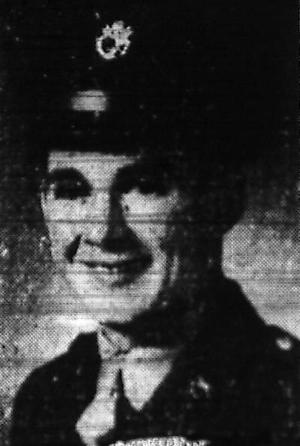 Marvin Underwood
Mrs. Josie Drane, age 81, the oldest daughter of Frank Hardy, Pitts Point merchant, died in Louisville. She was sister to Margaret Ridgway of Shepherdsville.
Also, members of the Methodist Church met to greet the new pastor, Rev. K. R. Dillon and bid goodbye to Rev. M. D. Allen. Also present as honored guest was Rev. C. K. Dickey, a former pastor.
The Lebanon Junction correspondent reported that Leo and Margaret (Silver) French had moved to town recently from Louisville. Both were former residents of the area. Leo was a fireman for the railroad.
Cpl. Burlyn Pike, who passed the bar exam in June, and was admitted to practice law in September, was stationed in a hospital unit in Texas. He was the son of Mr. and Mrs. John Pike. His father was a conductor for the railroad.
Mr. and Mrs. J. R. Ball of Zoneton celebrated their golden wedding anniversary in October. Joseph Robert Ball and Florence Lentsch was married in 1894, and to them were born seven children.
The Needmore Road correspondent reported that Mrs. Cecil Bridwell received word from her husband that he was in Belgium, and Mrs. Wallis Armstrong's husband was in France. Later papers indicated that Wallis had been wounded.
The paper printed a picture of PFC Ray Dawson who was in the South Pacific. He was the son of Mr. and Mrs. Horace Dawson.
Also pictured was PFC Marvin Underwood who had just landed in France. He was the son of Mr. and Mrs. Oscar Underwood.
And in the Personals column we learned that Shirley Ann Jackson, little daughter of S.Sgt J. W. Jackson spent the week with her aunt and uncle, Mr. and Mrs. Columbus Pugh. Also, Robert Hardy resigned from the Medical Depot to devote his time to his undertaking business. Finally, we read that Joseph Raley, son of Mr. and Mrs. John Raley of Bardstown Junction, had arrived safely in Germany, and reported that the Red Cross was doing fine work, as well as serving delicious coffee and donuts.
1919 - 100 Years Ago.
A marriage of special interest to the teachers and school people of this county at that time was that of Miss Irene Crutcher and Mr. T. C. Carroll which took place in Louisville. The name Irene Carroll ring any bells for you?
The box and pie supper given by Miss Alleen Swearingen Saturday night at Victory Schoolhouse for benefit of Kentucky Orphans Home and school was quite a success, realizing the sum of $70.55.
Joseph Blankenship was driving his machine on the Preston Street Pike near Hebron when the steering gear broke and the machine ran up a bank and turned over. He had his collar bone broken and was considerably bruised. His passenger, Inez Kirk, was also bruised.
An old lady by the name of Nannie Wright, who had been at the Poor Farm for several years, was killed when hit by a train at Bardstown Junction. She was about 75 years old. According to her death certificate, no one knew anything else about her, and she was buried on the Poor Farm.
Mr. and Mrs. Henry Bell were offering for sale 58 acres, including 20 acres of bottom land on Floyd's Fork near Bell's Mill.
Judge C. P. Bradbury sold his fine farm near Shepherdsville to E. H. Mathis. This farm is known as the W. T. Lee Farm and has long been considered one of the county's biggest and best farms.
Howard Hardin and Grace Hall surprised their many friends by getting married October 2nd. They were married in Jeffersonville and left for Mammoth Cave, accompanied by the bride's sister and a brother of the groom. The bride is a daughter of the late Douglas Hall and his widow, Mrs. Kate Hall.
An ice cream supper and country store was held at Hebron School, with proceeds to go to the Orphans Home Fund. Mary E. Bell and Grace E. Griffin were the teachers in charge.
The Honor Roll of Shepherdsville High School included Seniors - Martha Lee, Margaret Combs, and Thomas Stallings; Juniors - Inez Kirk, Beulah Lee, Phyllis Bailey, John Glenn, and Morton Weller; Sophomores - Julia Ashe, Lillian Daugherty, Evelyn Adams, Lena Patterson, Eva Mae Sutton, Mary Buckman, Ruth Crenshaw, Brooks Tyler, Lynton Weller; and Freshmen: Piccola Clark, Alice Pope, Pauline Crenshaw, Lillian Roney, Dorothy Samuels, Ruby Bowman, Lula Mae Deacon, Katherine Nusz, Stanley Muir, Clarence Stansbury, Kenneth Bailey, and Crumbacker Jenkins.
George Rennison, a well known insurance agent of Lebanon Junction, had the misfortune to break his arm. He was cranking a Ford when it backfired and broke his arm.
At the "Tacky Party" held at the high school in Shepherdsville, Deacon James Collings was awarded the grand prize for being the ugliest man in the house. At a penny a vote, he easily defeated Professor Sanders and J. R. Zimmerman for the honor.
And the Hebron correspondent wrote that a very enjoyable occasion was the festival at Hebron School house. The country store was well patronized and $20 was netted. The cake for the ugliest man was awarded Dr. George Kirk, while the doll for the prettiest girl was carried off by Miss Mary Bell, teacher. The writer concluded, "The only fault the writer found was the fact that no prize was offered the ugliest woman, else we might have had a chance."
---
Copyright 2019 by Charles Hartley, Shepherdsville KY. All rights are reserved. No part of the content of this page may be included in any format in any place without the written permission of the copyright holder.
---