It Happened in May
The following article by Charles Hartley originally appeared in The Pioneer News on 29 May 2017. It is archived here for your reading enjoyment.
---
We will be looking back 10, 30, 50, 70, and 90 years to see what was being printed in The Pioneer News in 2007, 1987, 1967, 1947, and 1927 in the month of May.
2007 - 10 Years Ago.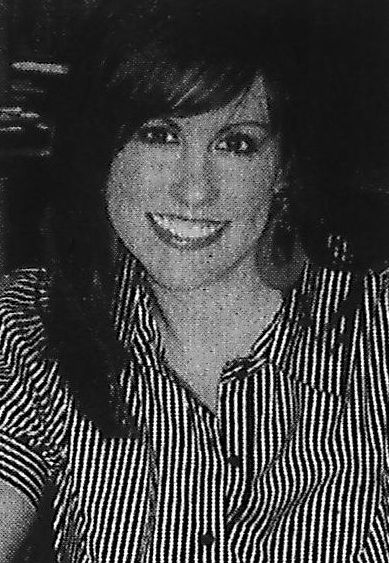 Lauren Scott
Lauren Scott, a North Bullitt graduate, earned a degree in psychology from the University of Louisville where she was named a Dean's Scholar. She planned to pursue a master's degree in elementary education.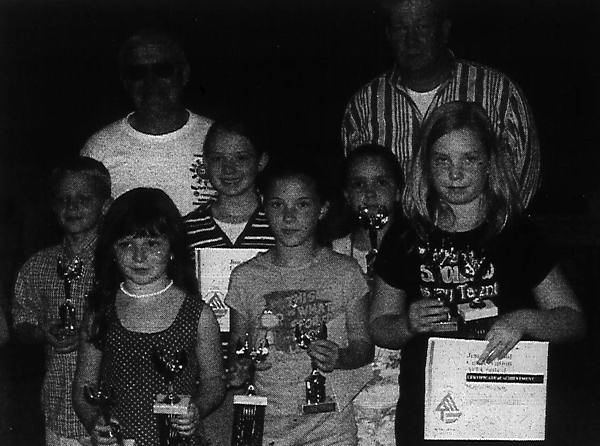 Poster Winners
In the Jim Claypool Conservation Poster Contest, first place school winners included Tucker Gardner (Mt. Washington Elementary), Sarah Jones (Nichols), Annalee Riggs (Maryville), Emerald Allen (Freedom), Alex Asbury (Overdale), Morgan Daugherty (Cedar Grove), and Jalynn Simpson (Lebanon Junction). The county winners were Jaylnn, Emerald, and Morgan.
Members of the Mount Washington Fire Department's Explorer Program took first place in a fire-fighting obstacle course at the annual Scout-O-Rama in Louisville. Explorers Melanie Embry, David Bowen, Daniel Griffy, Lane Parks, Oscar Rodriguez, Andrew Scrogham, Isaiah Arvin, and Bradley Foster participated in the competition.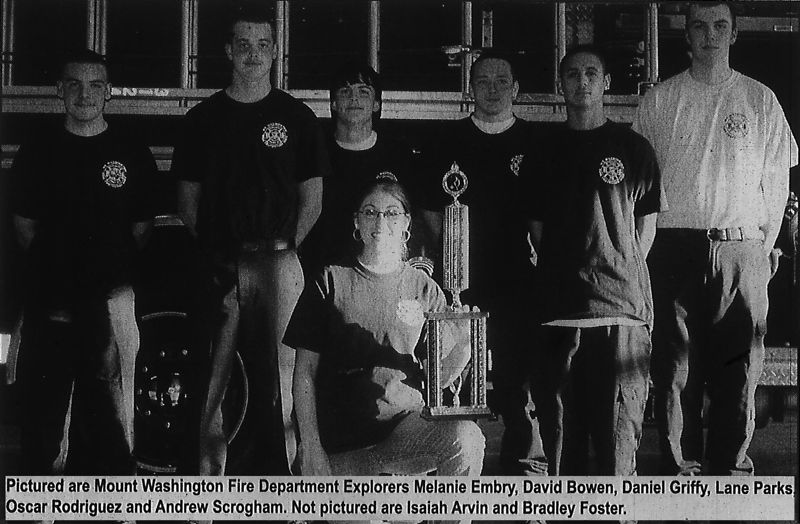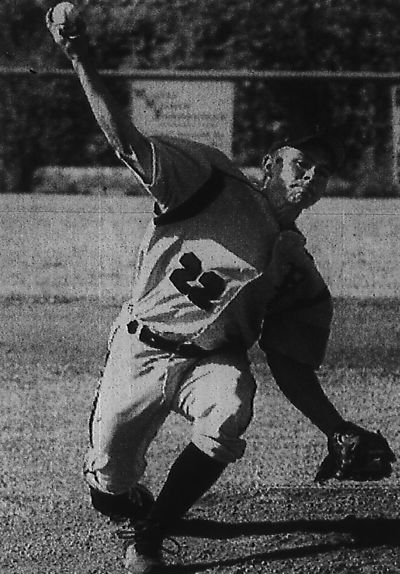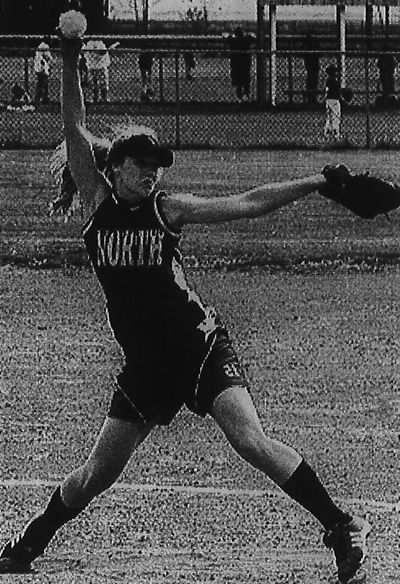 Aaron Yocum and Allison Rowe
Bullitt Central senior Aaron Yocum was pictured delivering a pitch in the Cougars' victory over North Bullitt 4-2.
Allie Myers, Morgan York, Scotty Thompson, and Gabe DiEnno displayed their artistic works, and Ashley Napier, Randall Daniel, and Katelyn Frye participated in the dance routines at the third annual "Evening for the Arts" at Bernheim Middle School.
North Bullitt junior Allison Rowe was pictured delivering a pitch during the school's five game winning streak in which she allowed only three runs total.
Music instructor Joan Wise was pictured leading her Hebron Middle School band in practice.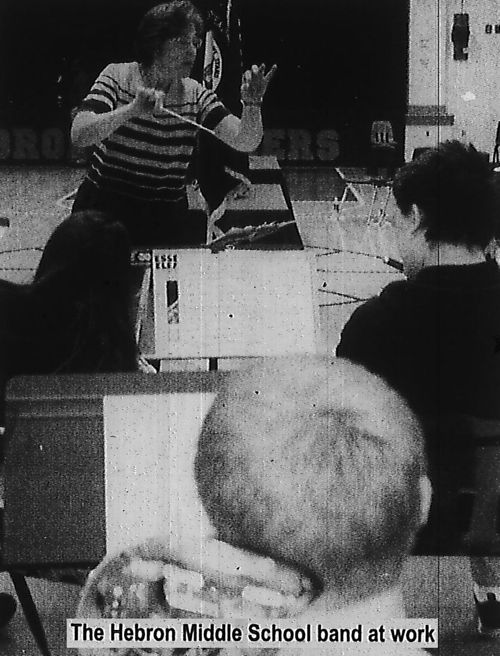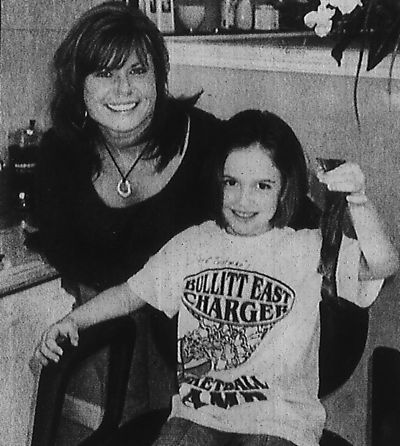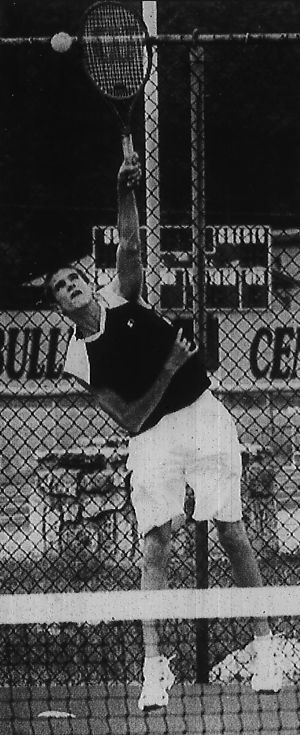 Six-year-old Jordan Blain donated over ten inches of hair to the Locks of Love program, a national organization that assists cancer patients who need wigs due to medical treatments.
Janis Gentry was presented with the second annual Honor award by Donna Bradshaw, coordinator of the local National Day of Prayer celebration.
Bullitt Central senior Eric Caldwell was pictured delivering a serve during a Cougar tennis match. He and his twin brother Nick were the top two players on the team.
Jenna Florence signed up to play soccer at Campbellsville University where her brother Cliff was already his team's goalkeeper. Both graduated from Bullitt East.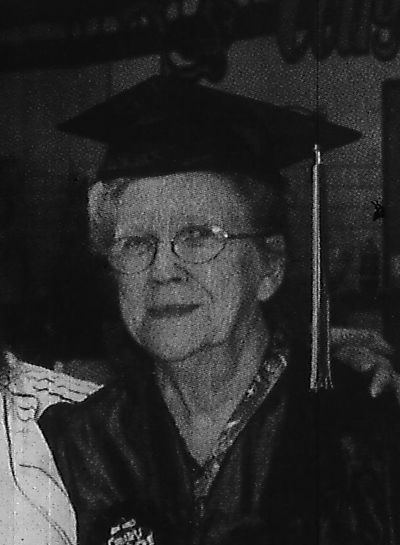 Richard B. Maraman passed away in May. He was a funeral director at the Maraman Funeral Home for years, and a son of James and Ethel Maraman.
At 80 years of age, Freda Samuels became the second oldest Kentuckian in history to earn a GED diploma.
Bob and Shirley Sanders, and James and Marcella True each celebrated a 50th wedding anniversary.
And Nick Simon helped dedicate the new Shepherdsville Elementary School playground by taking the first official slide.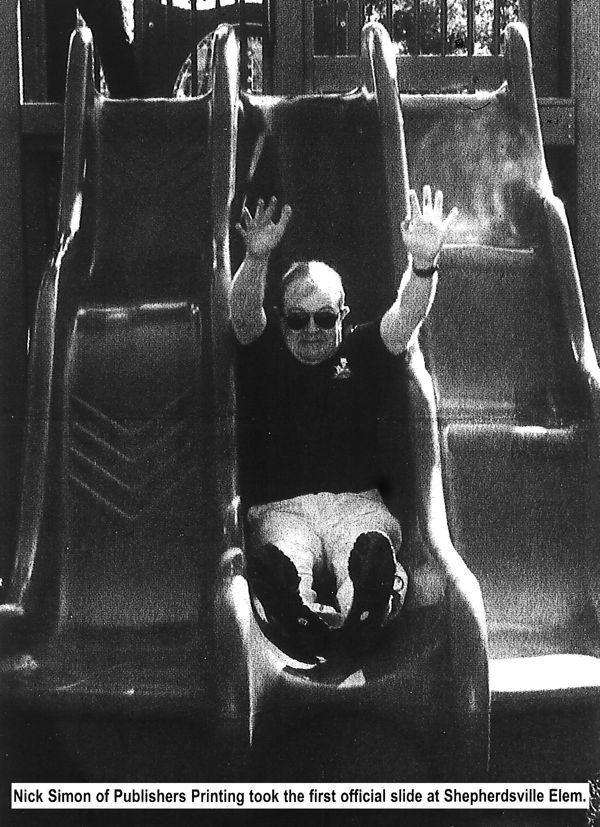 1987 - 30 Years Ago.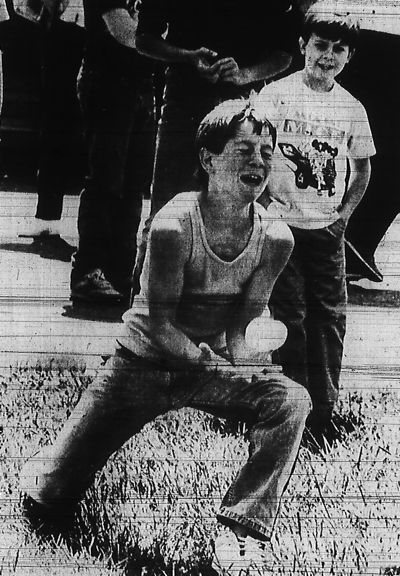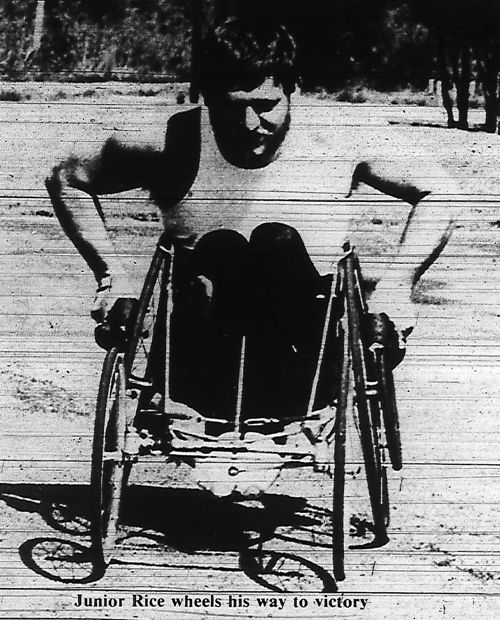 Chad Jackson appeared to be in agony as he caught a water-filled balloon thrown by Tammy Bernard during the Hebron Middle School Spring Festival.
Junior Rice did not let an automobile accident in 1970 keep him from leading an active life. Despite being paralyzed from the waist down, he learned to compete in wheelchair races, and became one of the top racers in everything from short distance runs to marathons. Mike Farner wrote a feature story on him in the May paper.
Jason Glenn Lakes of Brooks Elementary won the Soil Conservation poster contest; and Jo-Leigh Blakely of Shepherdsville Middle won the essay contest.
School winners for the poster contest included Angela Eddington (Lebanon Junction), Jennifer Reynolds (Shepherdsville Middle), Jerry Alan Miller (Overdale), Michael Bell (Nichols), Dao Le (Maryville), and Melanie Price (Bullitt Lick).
School winners for the essay contest included Traci Weird (Bullitt Lick), Rebecca Kay Leach (Brooks), Brandy Kron (Hebron), and Michelle Lape (North Bullitt).
The Lebanon Junction correspondent wished happy birthdays to Johnnie Samuels and James Goff; and happy anniversaries to Mr. and Mrs. B. Frazier and Bob and Martha Heady. He also announced that Brittney Burden was back in town.
The Hebron correspondent reported that Mrs. Ethel Jones and Mrs. Julia Booth had returned home from a week's stay in Washington, D.C.; and that Nan Wilkins and Erin, Jane Williams, and Marie Sadler attended the Governor's breakfast.
The Pleasant Grove correspondent reported that Allard Armstrong celebrated his birthday at his daughter's home; that Mable Shoulders had cataract surgery; and that Willie Mae Simmons and May Bell Whitledge visited Virgie Jones who was not feeling well.
The Cedar Grove correspondent wished a happy retirement to Louise Reynolds who retired from the Cedar Grove School lunchroom. She also offered get well wishes to Phillip Bischoff who had a broken foot, and suggested that that was not the way to slide into home plate.
In an earlier rendition of this column, the paper began a column titled "Front Pages of the Past" in which it remembered what happened 50, 25, and 10 years earlier. Among the stories included was one from 1977 in which Eva Brashear wrote the winning letter to get her mother, Wanda Brashear named Mother of the Year by the Shepherdsville Jayceettes.
That column reported that in 1962, Jan Porter was named president of the district FHA, and Linda Owen was the organization's reporter. Both were from Mt. Washington. Also, the Bullitt County Saddle Club agreed to lease six acres from Bob Bridwell of Mt. Washington.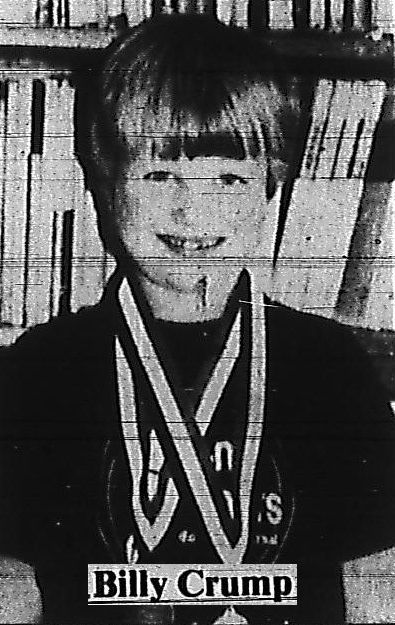 And in 1937, Salt River RECC was born, and 82 miles of lines were approved for Bullitt County. Ack Harned of Belmont was named to the Board of Directors. Also, James Jesse, son of Mrs. Jesse of Shepherdsville, was named editor of the Centre College newspaper.
Shepherdsville Middle School's Math Bowl team won the event for the second year in a row. Team members included Pat Hagan, Tonya Hines, Craig Crawley, Kevin Bickett, and Nick Marsh. The team was coached by Mark Daniels.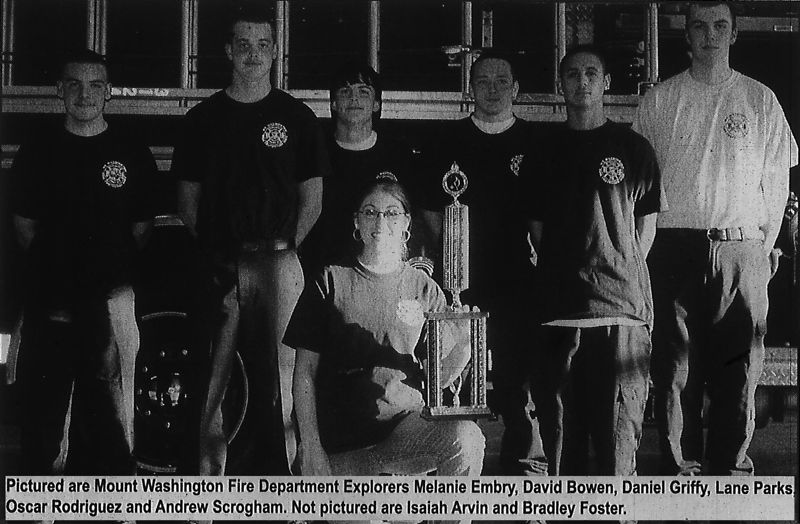 Billy Crump's Young Authors story was selected as state winner in the kindergarten and first grade division. Billy, a son of Harold and Bonnie Crump, was in Pat Hayes' class at Cedar Grove. Joy Brooker, classroom assistant, helped him as well.
Other local winners included Beth Mudd (Cedar Grove, 2nd grade), Bobby Campbell (Lebanon Junction, 5th grade), Lori Lucas (Shepherdsville, 6th grade), Kelly Hardman (Mt. Washington, 8th grade), and Caisidy Bolton (Overdale, Sp.Ed.).
Sheriff "Shot" Dooley was pictured awarding a badge to Explorer Scout Jamie Hill, as the rest of the group looked on, including Brandi Lewis, David Bivens, Bill Clark, and Dale Elliott.
And the following members of the S.H.S. Class of 1932 attended their 55th class reunion: Eva Maraman Whittle, Beulah Richardson Kiefer, Homer and Sara Fay Lee Myers, Frances Cundiff Jobe, Ollie May Dawson Mann, Matilee Rice Hatfield, Margaret Riley Luvisi, Lounetta Stansbury Williams, Ruth Spears Woosley, Rua Larimore Shouley, Carl Burklow, Woodrow Masden, Stanley Lee, Burks Williams, Lewis Earl Colvin, Frank Whitman, Tommy Joyce, Esther Man Myers, in addition to teachers J. T. Underwood and Virginia Thomas Gunther.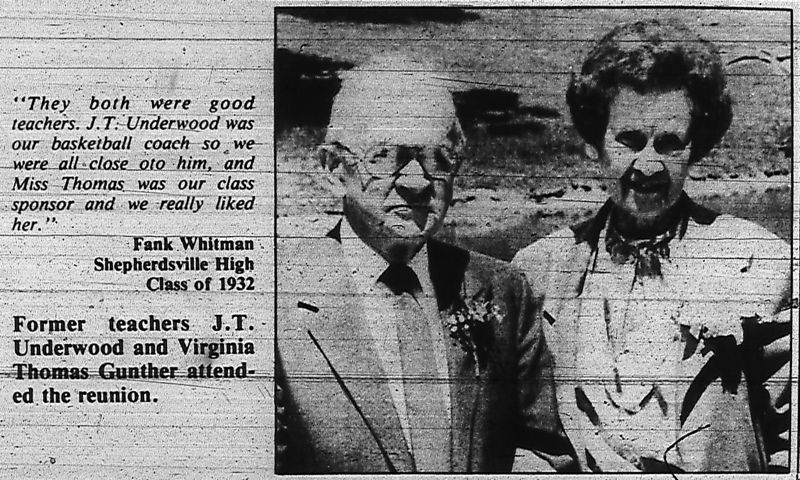 1967 - 50 Years Ago.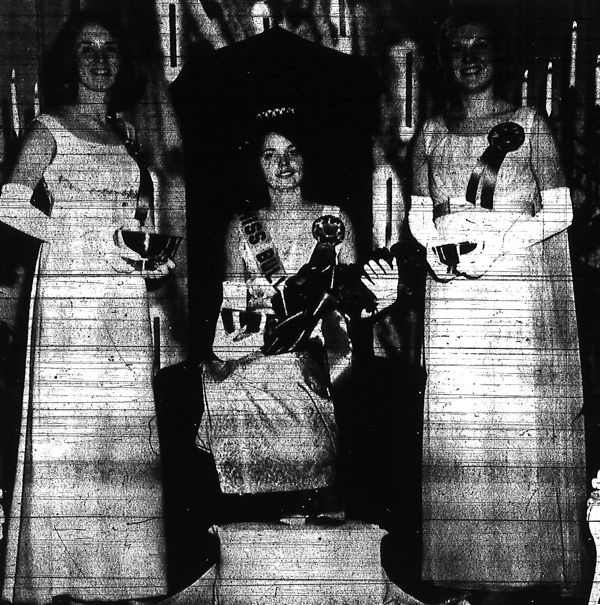 Sherrie Johnson, daughter of Mr. and Mrs. R. B. Johnson of Preston Highway, received a superior rating in women's broadcasting for 1966 from the Associated Press Wire Service. She served as Women's Director for WASB Radio, Atlanta.
Delores Ann Crenshaw was selected Miss Bullitt County. She was pictured with Gwinn Thompson, first runner-up, and Ann Wigginton, second runner-up.
Henry Kneisler retired from the Bullitt County Road Department. He was born and reared in the Brooks community, and attended Mt. Elmira school. He married the former Jessie May Jerkins.
Emma Lyons placed first in the Blue Lick Jamboree Talent Contest. Second was Ruby Floyd, and third was Woody Sawyers.
Area 4-H championships were won by Linda Tate, Pamela Simcoe, Terry Price, Sammy Sweat, Dennis Murphy, Ancil Harbin, and Brenda Dawson.
The Mt. Washington Lions Club elected new officers for the coming year. They included President E. L. Ryan, First Vice President Frank Judd, Second Vice President Jim Foreman, Third Vice President Sidney Griffin, Fourth Vice President John Love, Secretary George Neighbors, and Treasurer Sterling Morgan.
Mary C. Holsclaw of Hebron welcomed back to Zoneton Mr. and Mrs. J. H. Crumbacker. She also reported that Mr. and Mrs. William A. Becker flew to Maryland to see their new grandson.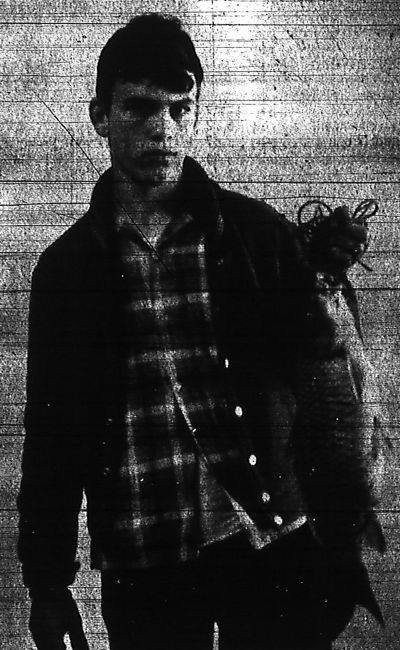 Scouts from Troop 20 in Overdale participating in the annual Scout-O-Rama included John Daily, Gregg Jones, Richard Embarton, Kevin McGruder, Steve Fortney, Mike Polston, John Weryer, Danny Ball, Ronnie Hicks, Gene Redman, Eddie Garr, Kip Bowman, Brad Bitt, Bobby Money, Billy Deats, Paul Jessie, Edward Crow, Charles Barker, Louis Manning, Jeff Hunt, Danny Elliott, Mike Bingham, Billy Jones, Billy Ball, and Jimmy Dotson. Dale Fortney was their scoutmaster.
Sammy Morris was pictured displaying his prize catch, an eight pounder caught in Salt River.
The paper reported that Everett Heffley, who was Bullitt County Jailer for ten years, had died.
At Lebanon Junction, Denny Beeler, Mary Hawley, Mary Shepherd, and J. Bryan took the area cub scouts to Scout-O-Rama.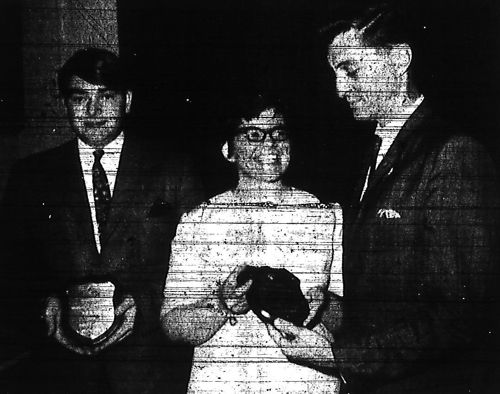 Mr. and Mrs. Barbie Lee of Shepherdsville announced the engagement of their daughter Charlotte to James Hatley. The wedding would be the first held in the new Baptist sanctuary in Shepherdsville.
The Shepherdsville Lions Club honored James "Ricky" Cundiff, Valedictorian, and Elizabeth Ann Leach, Salutatorian of S.H.S. in a banquet at Eddie's Restaurant. He would attend E.K.U.; she was going to Berea. Plaques were presented to them by Lion President Bud Hardy.
James Crigler's desk and Joe Howlett's stereo cabinet earned first place ribbons in the second annual industrial arts exhibit at S.H.S.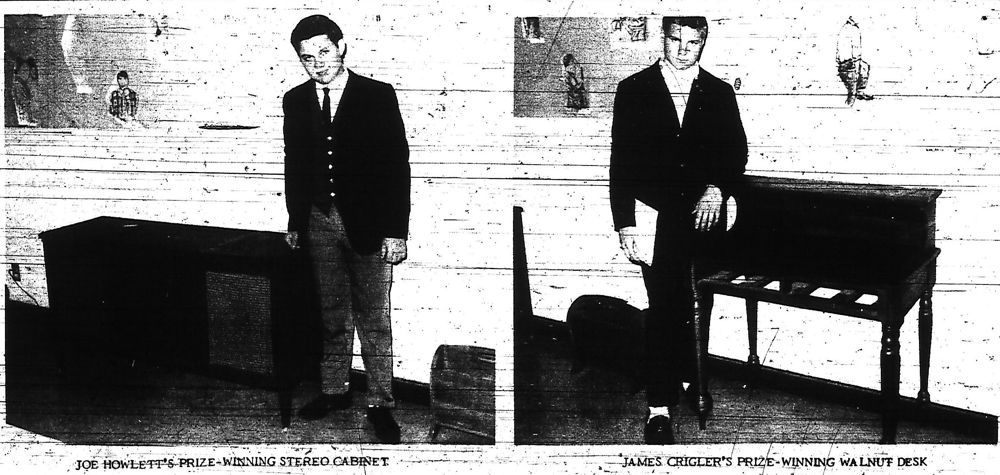 And Senior Scouts of Shepherdsville High left for a camping trip to Florida. Going were the following: Karen Cundiff, Diana Moore, Faye Bacon, Diane Cundiff, Pauline Daugherty, Pat Smith, Mary Ann Hamilton, Janice Sears, Carmilita Allen, Brenda Stottman, and Connie Buchanon. Sue Powell was their advisor.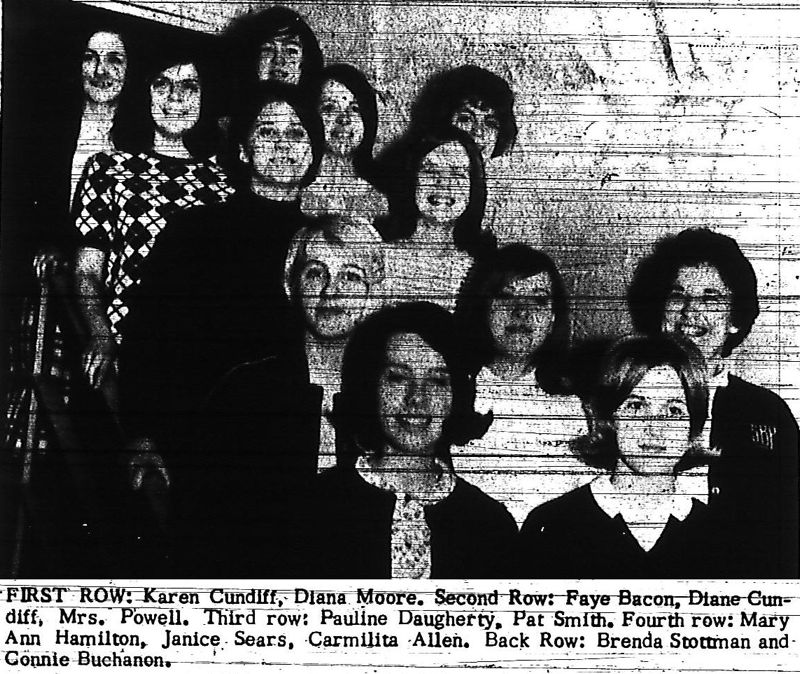 1947 - 70 Years Ago.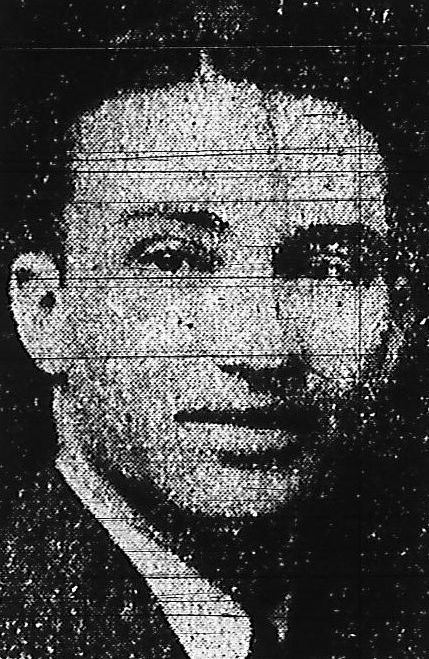 E. B. Stansbury
In Lebanon Junction news, Herman "Foge" Masden was killed at the L. & N. Yards in Louisville when he was run over by a train. Also, Sallie Harned died at the home of her son, Ack Harned at Bardstown Junction; and Jack Ryan died at L.J. following a bout of pneumonia.
E. B. Stansbury, a graduate of S.H.S., was to deliver the school commencement speech. He was head of the Department of Health, Physical Education, and Athletics at Western Kentucky State Teachers College at Bowling Green.
In County Agent H. E. Rothwell's column, we learned that Ruth Green of the Mt. Washington 4-H Club won the county style revue for girls clothing, with Darlene Nutt (also Mt. Washington) placing second, Ina Catherine Barger (Cedar Grove) third, and Betty Berman (Shepherdsville) fourth.
In Mt. Washington news, Gerald Lloyd, baby of Mr. and Mrs. Forrest Deacon, who could not be brought home from the hospital with his mother, had gotten his normal weight and was home doing well.
The town of Shepherdsville was grateful to John Sloan of Limestone Springs for his hard work in seeing to repairs of the town water system.
The following students graduated from Lebanon Junction High School in 1947: William Bishop, Billy Boone, Bernard Fain, Charles Hoagland, Bobby Kidwell, Donald Masden, Billie R. Miller, James Montgomery, Paul Mullins, William Newman, Lamont Ratliff, Joan Abell, Anna Margaret Brady, Helen Joyce Cofer, Patricia Ann Masden, Gwendolyn Purcell, Evelyn Earleen Shawler, Martha Rose Shawler, and Shirley Elaine Sweat.
At Mt. Washington, the graduates were Clyann Troutman, Mary Crenshaw, Horace Hall, Fay Harris, Margaret Johnson, Reginald Johnson, Helen Lewis, Ralph Lutes, Walter Matis, Lois Jean McAfee, Betty Owen, Laverne Owen, Nina Owen, Wilma Owen, Elsie Patterson, Juanita Quinn, Jean Roby, Florence Rothman, Mary Rouse, Mildred Ryan, R. T. Shouse, Elizabeth Smith, Garneta Smith, and Jewell Troutman.
Shepherdsville graduates included Christean Armstrong, Jean Barger, Harold Boyd, Glenn Bradbury, Charles E. Brown, Patsy Edington, Charles Hatfield, Betty Johnson, Clara Lee, Johnnie Maraman, Charles Lee Milam, Eleanor Moody, LeVerne McCubbins, Henrietta Nalley, Sam Raley, Norma Ridgway, Edith Roby, and Roger Wigginton.
Miss Albertine Harris and Mr. Ack Hill Harned Jr. were united in marriage Saturday evening, May 3rd at the Victory Baptist Church by Rev. George A. Jones, pastor of the bride. The bride wore a gown of ice blue satin with a finger tip veil and carried an arm bouquet of pink rosebuds.
1927 - 90 Years Ago.
The 1927 graduating class of Shepherdsville High School included Nellie Mae Triplett, Lydia Wilson, Kathryn Triplett, Beulah Barrall, Bertha Feather, Reba Dever, Christine Stansbury, Junia Ashe, Conseulo Simmons, Elva Richardson, Elnora Trunnell, Dorothy Swann, Wilma Hatzell, Johnnie Summers, Gladys Ice, Bill Sanders, J. E. Chappell, Jr., Ray Shanklin, Lindsay Jones, Carroll Weller, and George F. Henderson.
The Mt. Washington correspondent reported that the town should be proud of men like Henry Biven. Mr. Biven was having concrete walks made, and filled in a dangerous pothole in front of his house.
That correspondent also reported that Rev. S. J. Henninger was not only a fine preacher, but he could hang wallpaper as well!
The Hilltop correspondent reported that the phone lines were being kept busy reporting the news of the birth of James Robert Zimmerman Jr.
She also reported that T. J. Barrall, Claud and F. M. Barrall roofed a crib and shed for J. A. Barrall; that Ed Shepherd sold a cow and calf to Bob Steerman; that Prof. Charles Hardesty was coming home for a visit, and that they were sorry it would be so short.
The Bardstown Junction correspondent reported that Mildred Bergen, who was attending school at Nazareth, was home for the weekend with her parents, Mr. and Mrs. Ace Bergen. Also Mr. and Mrs. Dee Bergen and family of Salt River were visiting them as well.
She also reported that Mrs. Ora L. Roby and Mr. Hilary Hardy spent a Sunday with Mr. and Mrs. Bill Hardy.
And in Pleasant Grove news, Rev. Cundiff, wife and son, Millard were entertained in the home of Mr. and Mrs. Ed Bridwell; Master Millard Proctor spent a day with his grandmother, Mrs. J. B. Proctor; Mr. Weber was turning the soil with his tractor on the Hecker farm; and Elbert Bass was painting his house.
---
Copyright 2017 by Charles Hartley, Shepherdsville KY. All rights are reserved. No part of the content of this page may be included in any format in any place without the written permission of the copyright holder.
---