It Happened in May
The following article by Charles Hartley originally appeared in The Pioneer News on 30 May 2016. It is archived here for your reading enjoyment.
---
We will look back 25, 50, 75 and 99 years to capture glimpses of what was happening in Bullitt County in each of these years. Today we will focus on the month of May.
1991 - 25 Years Ago.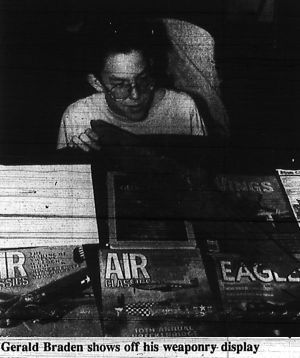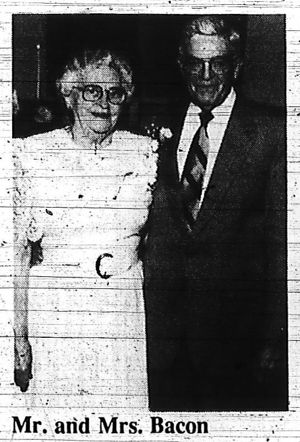 Students from Bullitt Lick, Shepherdsville, and Mt. Washington middle schools participating in the I LEAP expo at Bullitt Lick included Craig Kinslow, Gina Hurst, Dawn Still, Julia Sander, Anthony Branham, Brandon Aders, Matthew McBroom, Steven Barnett, Lee Remington, Gerald Braden, and Amber Hamblen, among others not named.
Bill and Elizabeth Bacon celebrated their 50th wedding anniversary with a reception at the Bullitt County Shrine Club.
A large crowd gathered at the Pleasant Grove Baptist Church to help Larry Foster and family celebrate his parents' 45th wedding anniversary. His parents were Alvine and Beulah Foster.
Shepherdsville Middle School's All A's honor roll for the 5th grading period included Jason Bridwell, Angela Ely, Bobbi Jo Mattingly, Shirley Allison, Jason Akers, Jennifer Cave, Kathy Coy, Jeremy Leffler, Sam Potter, Andrea Young, Brandon Bischoff, Elizabeth Crawley, Chris Decker, Laura Ferguson, Julie Krebs, Beth Mudd, Lindsey Travis, and LeAnna Walker.
Bullitt County residents who were selected to participate in the Governor's Scholars program for the summer included Jason A. Newton of Lebanon Junction who attended Bethlehem High School, Kimberly A. Gunn of Bullitt Central, Heather R. Mullins of North Bullitt, and Kelley L. Coy, Jeremy J. Manning, Becky A. Sarver, Misty C. Schlatter, Carroll B. Stine Jr., and Heather L. Wheatley, all of Bullitt East. Quite an honor! (See their pics below.)
Barbara Elliott became only the second principal in Bullitt Central's history when she took over for George Valentine who was the new County Superintendent. A former teacher whose students excelled in speech and drama, Ms. Elliott is a remarkable lady who excels in everything she attempts.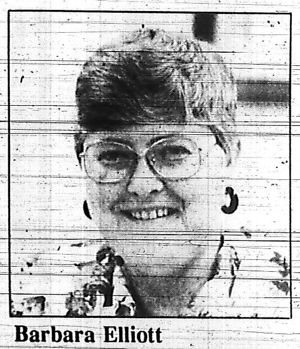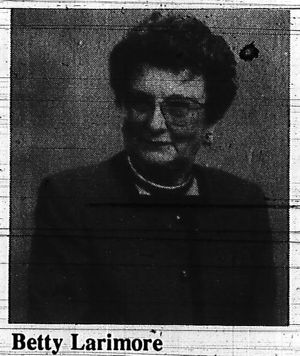 Betty Larimore was named Bullitt County Chairperson for the campaign of Mary Ray Oaken for State Treasurer. Betty, a retired teacher, was the president of the Bullitt County Retired Teachers Association, and an active member of First Baptist, Shepherdsville. She and her late husband, Roy Larimore, were the parents of Craig Larimore who is married to Karen Cundiff.
The Journeymen from Pleasant Grove Church sang at Bro. Dowling Runner's church recently, and performed well, as usual.
A bit of history from the Pleasant Grove column: The first Lloyd to settle in Bullitt County was John William Lloyd of Maryland who married Elizabeth Frances Gray. They had one son, J. W. Lloyd who married Minerva Simmons. After Lloyd died, his widow married J. T. Trunnell, a widower with one son, Henry Trunnell. J. T. and Elizabeth had two daughters.
And the 1991 District Softball All-Tournament Team included Jewley Mattingly, Susan Clark, and Christy Kinsey of Bullitt Central, Kristin Reynolds and Bree Jutz of Bullitt East, Darla Patterson of North Bullitt, and Stacy Bell of Spencer County.
Governor's Scholars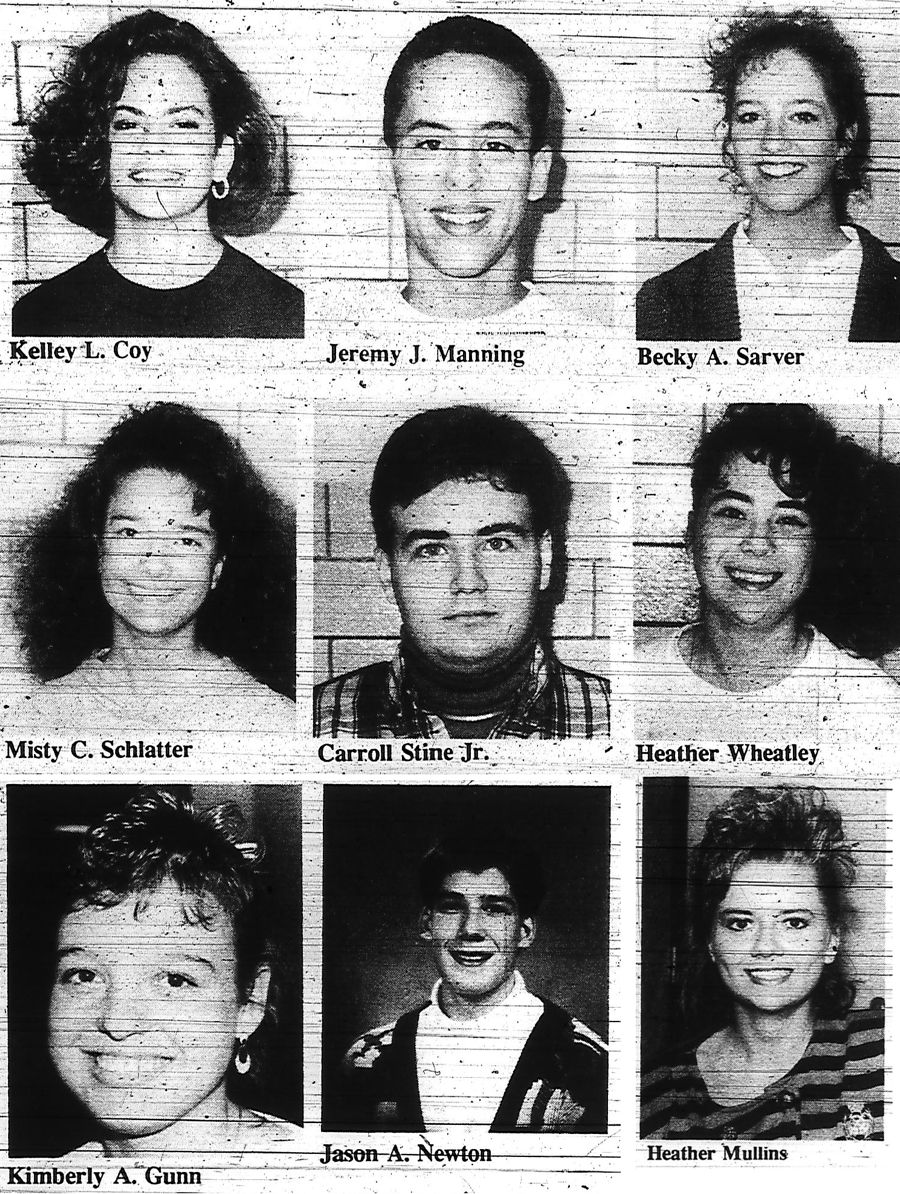 1966 - 50 Years Ago.
The Cedar Grove correspondent reported that Mr. and Mrs. Gilbert Vincent and daughter spent a Sunday with Mrs. Vincent's parents, Mr. and Mrs. John Warden of Belmont. It was Mrs. Warden's birthday.
She also reported that Mrs. Betty Arnold, Mrs. Elizabeth Price, Mrs. Evelyn Kurkendall and Mrs. Nancy Lunsford all enjoyed a picnic at Bernheim Forest.
Mrs. Thelma Newman presented the gavel to Mrs. Lucille Warren, as Mrs. Warren became the Woman's Club president for the coming year.
Lebanon Junction news included the report that Bernard Ray Boone, son of Mrs. Amy Boone and the late John C. Boone, graduated from Bellarmine College with a degree in secondary education.
Cary's Garage, near Belmont, would rebuild your transmission, starting at $75.00.
Out Hebron way, Mr. and Mrs. J. B. Shelburne entertained guests at a cook-out, including Mr. and Mrs. Dudley Shelburne, Miss Elizabeth Gardner, and Mrs. Bettie R. Johnson.
That reporter also said that little Robin Ann Holsclaw had the mumps, and little Debbie Overstreet had chickenpox.
The Hebron Weekday Preschool children were pictured with their teacher, Mrs. J. W. James. Children pictured included Randy Fox, Dawn Flower, Steve Gentry, Angela Troutman, George Bailey, Shirley Ann Price, Michael Edrington, Lynne Firkins, Keith Bailey, Donna McAdams, Jerry Bohart, Jennifer Willoughby, Mike Cravens, Toni Davis, Bradley Moore, Lee Ann Gardner, Andy Crumbacker, Keli Harden, Pamela Jackson, and John Gleason.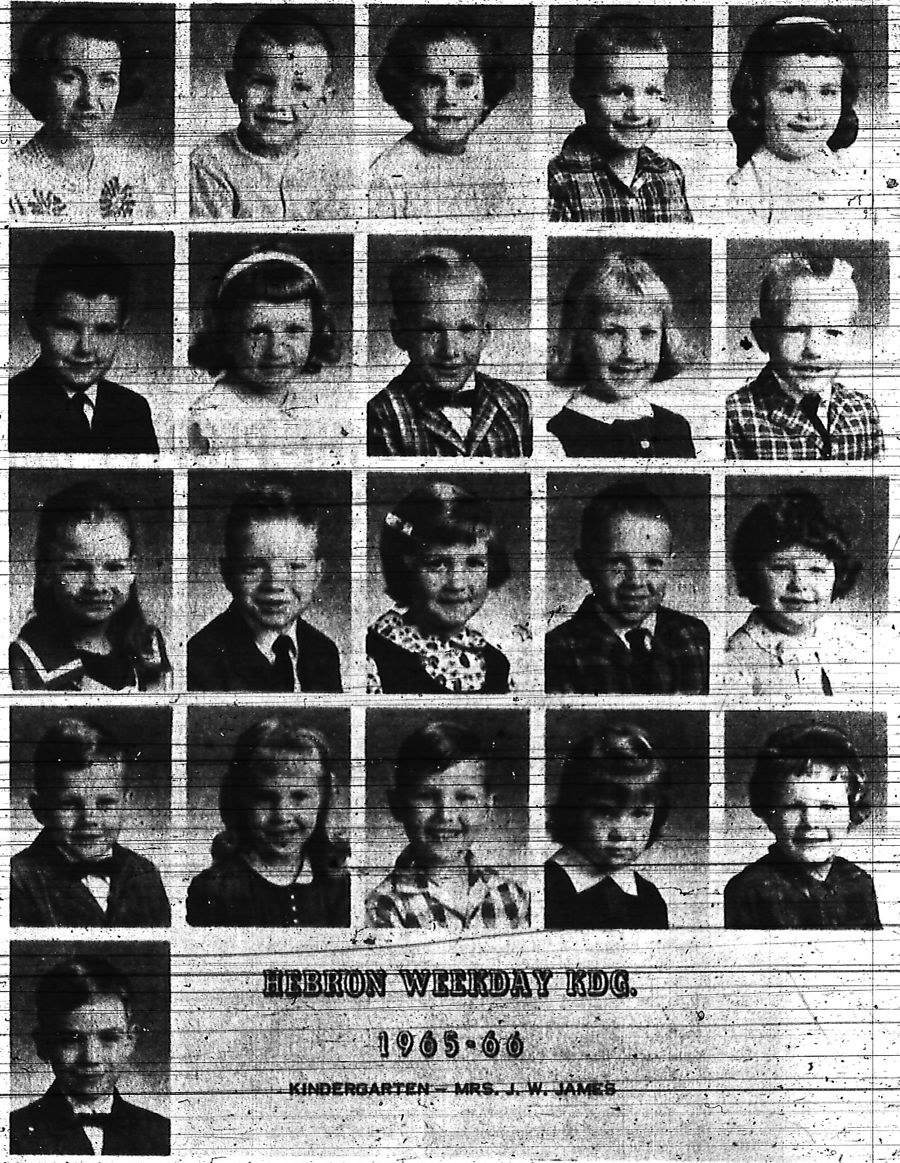 Mrs. Mary B. Wise retired after 42 years of service in the Bullitt County Schools. She was head teacher at the Lebanon Junction Elementary School.
The new Boy Scout Troop 5 reported that it had already been on two hikes and two overnight trips, and was looking for new recruits. It's current members were Ted Brasham, David Lee, Mike Hasty, Wayne Moore, Mike Mayes, Terry Etherton, Johnny Miller, Charles Porter, and Jimmy Hall; with Stevie Hart and James Porter ready to pass their Tenderfoot requirements.
The Shepherdsville F.F.A. Chapter elected officers, including President Gene Crigler, Vice President David Cox, Secretary Daryle Bowman, Treasurer Gerald Fulkerson, Reporter Leeland Stevenson, and Sentinel Larry Miller.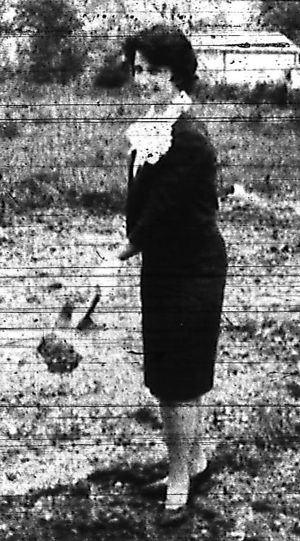 The Junior F.F.A. Officers, who will take office the next year included President John Price, Vice President Charles Tracy, Secretary Mike Perry, Treasurer Roy Hobbs, Reporter Charles Bowman, and Sentinel Kenneth Young.
Mrs. Nan Plenge (shown here) was pictured turning the first spade of soil for the new Health Center.
Mrs. Violetta Jones, Mrs. Eva Graham, and Mr. and Mrs. Norman Bridwell spent a weekend in the Smokey Mountains.
At the Shepherdsville F.H.A. meeting, Pamela Wilson led the group in singing Happy Birthday to their advisor, Mrs. Underwood. Chapter members present included Judy Hicks, Janet Ashbaugh, Wanda Bennington, Treasa Young, Bonnie Ferguson, Eva Phillips, and Lucy Hazelwood, among others not named.
Boy Scout Troop 365 participated in Scout-O-Rama. Their booth received a blue ribbon. Scouts Barry Watson, Rick Adams, Joe Cundiff, and Larry Buchanan won a blue ribbon in the chariot race.
Ben F. Robards announced that Lloyd A. Tichenor's farm was selected as Bullitt County's Safe Farm Family in the Kentucky Farm Safety Contest.
4-H members Linda Tate, Charlene Holsclaw, Carol Metcalf, Becky Becnel, Gail Becnel, and Jimmy Dawson were preparing for a trip to Europe.
And Shelburne Cleaners & Laundry on Buckman Street wanted to be your tuxedo rental headquarters!
1941 - 75 Years Ago.
Miss Frances Wake, music teacher at the Shepherdsville school took Jane Salyer, Martha Dawson, Shirley Lane, Eloise Hardy, and Alvin Jones to sing in the All State High School Chorus.
Mr. Foster Sanders, local high school history teacher took his social science classes to LaGrange to inspect the new state prison, which was supposed to be one of the most modern in the nation. (Wonder if he left any behind?)
The Seniors of S.H.S. had their annual senior play, a farce titled "Oh, Promise Me!" Students with parts in the play included Wilfred Ridgway, Earl Coy, G. Daugherty Jr., C. Elizabeth Warren, Addie Mae Hagan, Evalena Bergen, Alice Huffman, Catherine Harden, Martha Williams, Charles Holsclaw, and Geraldine Simpson.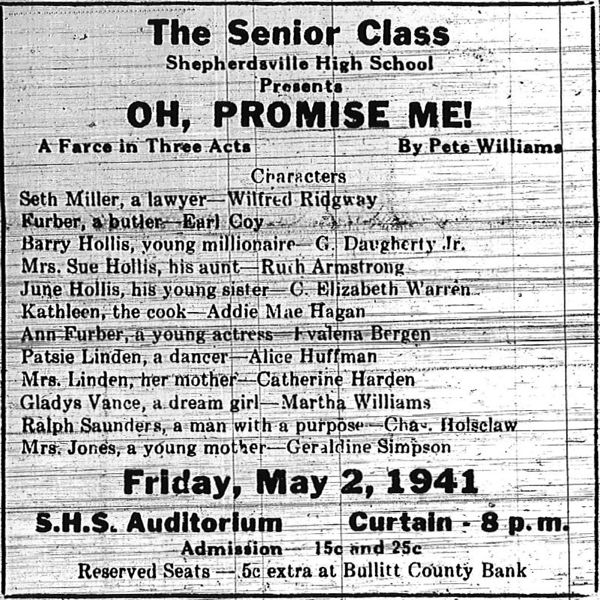 Mt. Washington's new fire engine got its first call on a run to Lucian Porter's near Fairmount. Regrettably, his tobacco barn had gone up in smoke before they arrived.
Mrs. Ancel Hatfield and son made a trip to Nashville to visit with Mr. and Mrs. Guy Bergen and family.
Also visiting the Bergens were Mr. and Mrs. Leland Brickle and daughters. Mrs. Brickle was Mr. Bergen's sister.
Mr. and Mrs. R. L. Horning purchased a new Frigidaire.
Little Donnie Cook, son of Mr. and Mrs. T. L. Cook, purchased the first "Defense Saving Stamp" at the local post office.
Mrs. Josie Zimmerman had a 4-burner oil range with built-in oven for sale.
Ora L. Roby wanted to sell a pony mare for $40. He advertised it as "gentle and safe for children."
Anyone interested in operating the Shepherdsville lunch room for the 1941-42 school year needed to send an application to Clyde Lassiter or Mrs. Roy Stallings.
John W. Holsclaw bought a new Plymouth Sedan.
A "Junior High Operetta" titled "False Fernando" was presented at the Shepherdsville Auditorium. Featured actresses were Swearingen Weller, Pollyanna Bealmear, Betty Williams, and Sue Wigginton. The singing chorus was made up of Mary C. Wigginton, Margaret Williams, Ellen Mae Maraman, Billy Ray Snellen, Bernie Milam, Orville Harris, Marion Earl Mobley, Arthur Griffin, Edith Mae Woods, Mary E. Milam, Eva Lee, Virginia Williams, Marilyn Maraman, Mary E. Baugh, Frances Owen, and Frances Elkins.
At Belmont, litte Billy Stilzer underwent a tonsillectomy operation, and was doing well.
Jesse White of Alexandria, Virginia, came for the Derby and visited his parents, Mr. and Mrs. W. C. White, in Lebanon Junction.
Lebanon Junction school superintendent suffered a slight concussion and black eye in an automobile accident near Greensburg. School principal R. G. Newton was driving.
The Shepherdsville softball season was scheduled to begin with an organizational meeting. All those interested in playing needed to attend or give their names to Clyde Lassiter, Foster Sanders, Ben Parrish, or Roy Stallings.
Mr. and Mrs. Wilson Summers celebrated their 60th wedding anniversary. They lived in their home, located in back of Brooks Station, for 57 of those years. She was the former Anna Brooks. (Mr. Summers lived until 1948, so they celebrated 67 years of married life.)
And Austine Armstrong, daughter of Mr. and Mrs. Sam Armstrong of Mt. Washington, graduated from M.W.H.S. with the enviable record of having never missed a day of school. She was Salutatorian of her class.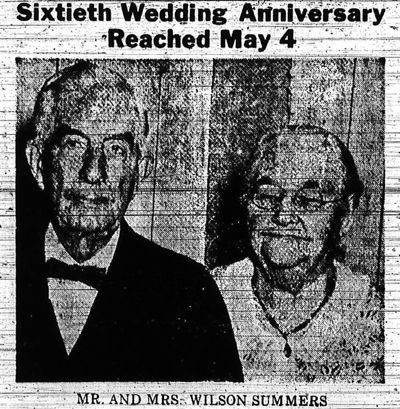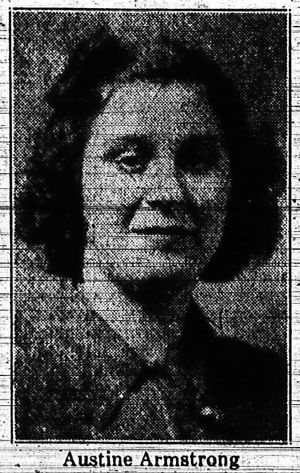 1917 - 99 Years Ago.
The Shepherdsville High School closed its session May 21 with the following class: Buren Hardin, Ralph Henderson, Roy Childers, Laura Daniels, Thelma Lee, Lucille Wooldridge, Willie Chickering, Lula Cook, Lula Ashby and Mary Kirk.
Misses Nettye and Lena Belle Shepherd and Anna Gruner, Messrs. Tommie Smith, Louis Marcell and Carl Rachett all motored out to R. C. Shepherd's, the guests of Miss Essie Shepherd and attended the dance at the Fraternal Hall and reported an enjoyable time.
Horace McGee and Miss Lounette Stansbury motored to the city Sunday afternoon.
Mr. and Mrs. Styron Parrish and baby, of Nelsonville, KY; Mr. and Mrs. Bud Newton and baby; Mr. and Mrs. J. D. Edwards and baby, Mrs. J. W. Edwards and Miss Cleo Hill, of Boston, KY; Messrs. John and Russell Parrish, Nelsonville; Jodie Edwards of Boston, KY; and Mrs. Elvira Dobbyns, Lebanon Junction were all guests at the Silver Anniversary celebration in honor of Mr. and Mrs. D. B. Monroe, near Lebanon Junction.
Mr. Edward Barrall and Dr. Paulley went down the Creek on a Sunday to call on their best girls, but Dr. Paulley was very much disappointed to find that his best girl had gone visiting.
The following is a list of registers who were appointed to serve on June l5th, l9l7 for the selective draft under Presidential Proclamation: Dan Gober, Sim Mans, John Pendleton, John Barrall, S. G. Thornbury, Jim Pope, Bert Hall, J. C. Drake, Chas. Bridwell, Will Swearingen, P. L. Dawson, Virgil Duvall, W. Jenkins, C. W. Newman, T. L. Coakley, C. A. Hill, Jasper Pearl, J. D. Harned, W. F. Joyce, J. E. Chappell, W. T. Morrow, O. L. Roby.
Mr. Loyal Funk started to see his best girl and ran his machine in a ditch and could not get it out, so he said, "walking was not crowded," so he walked the rest of the way.
Miss Josie Barrall was at the Deaconess Hospital last week and had her tonsils removed by Dr. Wm. C. White, the well known specialist.
Mrs. Amanda Bowman, Mrs. George Bowman and son, Misses Lula Ashby, Christiana Skinner and Margaret Hardesty and Mr. Charles Daniels spent Sunday afternoon with Mrs. Roena Ashby and family.
And a plea for help: "Lost - A little Jersey cow, 3 or 4 years old, strayed or stolen from our farm near Belmont, Saturday night, May 19, l9l7. Anyone finding her, please notify us. We will come for her and pay charges. G. W. Hardy, Lebanon Junction."
---
Copyright 2016 by Charles Hartley, Shepherdsville KY. All rights are reserved. No part of the content of this page may be included in any format in any place without the written permission of the copyright holder.
---