It Happened in May
We will be looking back 20, 40, 60, 80, and 100 years to see what was being printed in The Pioneer News in 2002, 1982, 1962, 1942 and 1922 in the month of May.
2002 - 20 Years Ago.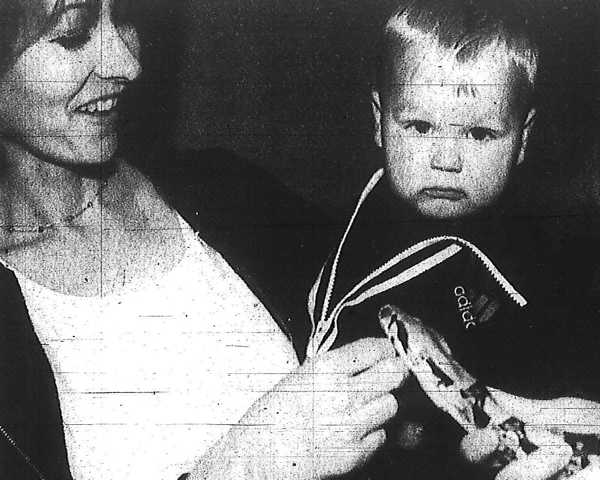 Zackary
I think Zackary Mobley was more interested in the camera than the boa constrictor at KidsFest.
Dennis James Holland of Brooks and Joel Popplewell of Shepherdsville both earned their Bachelor of Science degrees at E.K.U. And Melissa Spalding of Shepherdsville played her flute at the Morehead State Spring Gala symphony band performance.
Graduating from Murray State were the following Bullitt County students: Allison Clark of Mt. Washington, and Jessica Eveland, Trisha Grace, Katrina James, Michael Jones, and Leslie Rowland, all of Shepherdsville.
Allen Hayes of Mt. Washington Middle School was the catcher receiving a heavy dose of science as he caught a softball while MWPD officer Jim Smith clocked its speed with his radar gun.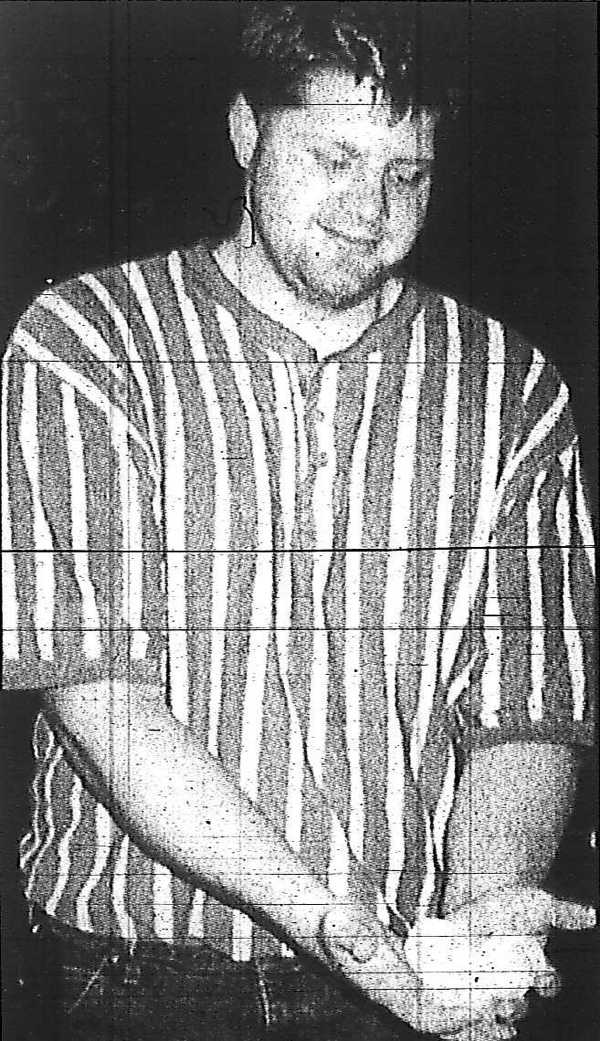 Chris Fair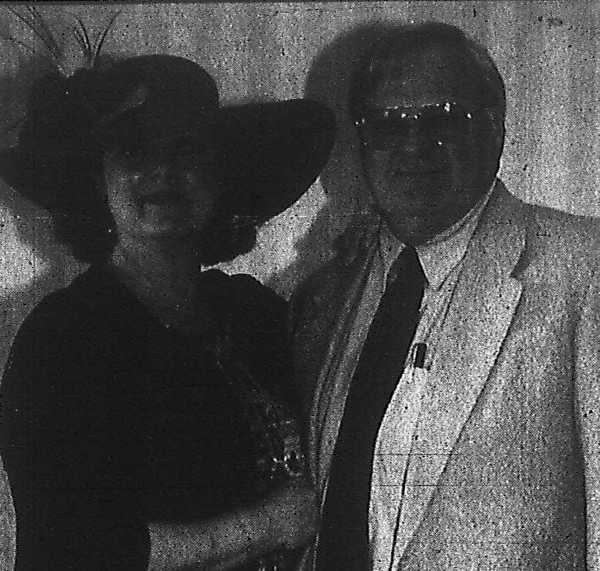 Connie Royalty & Tom Kelly
Bob Blackburn graduated from Bullitt Central before working as an assistant coach at North Bullitt. Then he moved to Bullitt East for 14 seasons before stepping down as coach in 2002.
The new library at Lebanon Junction Elementary was dedicated to the memory of Donna Sweat in honor of the work she had done for the school.
Connie Royalty, pictured with Tom Kelly, was the winner of the Derby Hat contest sponsored by the Bullitt County Woman's Council.
Chris Fair was pictured holding a double handful of the baseball-sized hail that fell in Lebanon Junction.
Roby Elementary had a changing of the guard when Martha Bowman Fagan retired as principal and Gayle Korfhage took her place.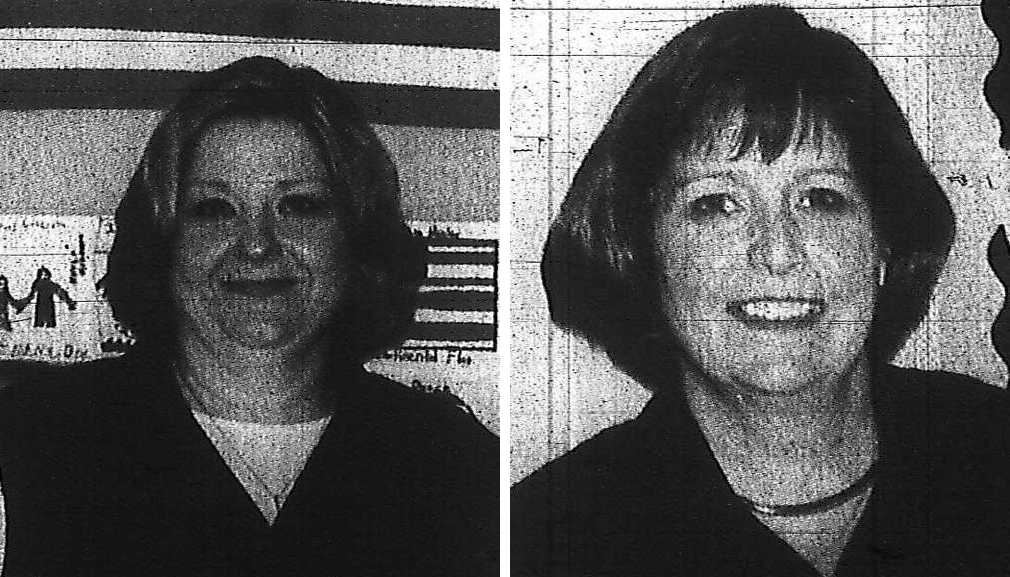 Martha & Gayle
The Woman's Club awarded their Irene Carroll scholarships to Adam Bohannon of North Bullitt, Meghan Anderson of Bullitt East, and Joshua Powell of Bullitt Central.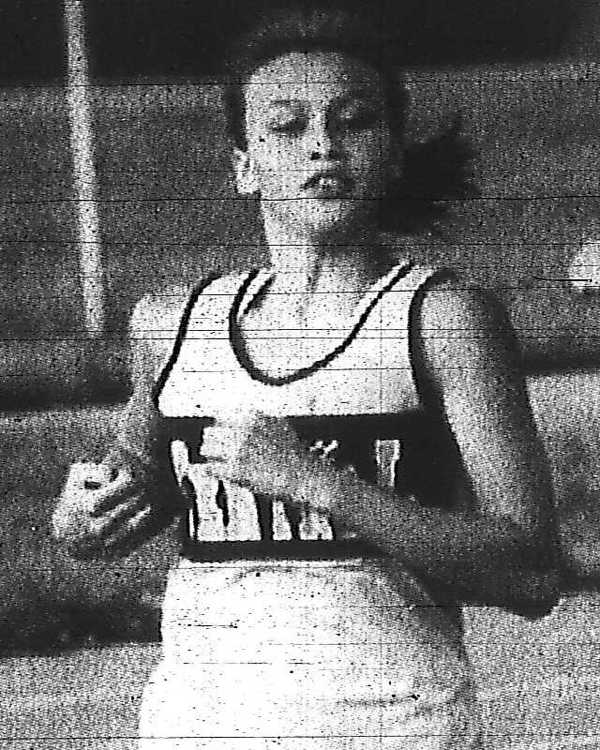 Robbin Tedder
Dana Hefley's front yard was where the lawn mower trailer took out the gas line there. Chris Slaten was the unfortunate driver of the vehicle that was pulling the trailer along Highway 44E when the trailer jumped the hitch and headed for the gas line pipes.
Bullitt Central's Robbin Tedder was pictured on the track getting ready for the upcoming distance events.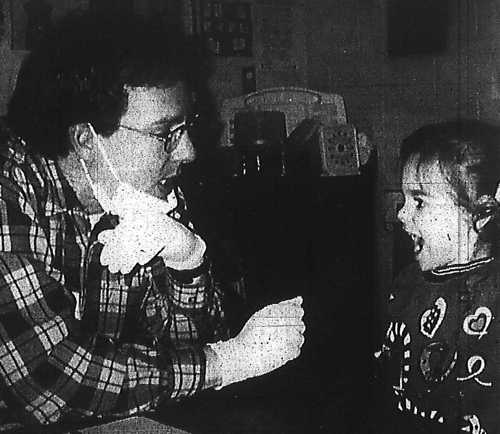 Healthy Teeth!
Chris Dowell, Robbie Cope, Phillip Mudd, Kristen Farris and Jeremy Royal were among the North Bullitt students enjoying the computers donated to the school by Park Federal Credit Union.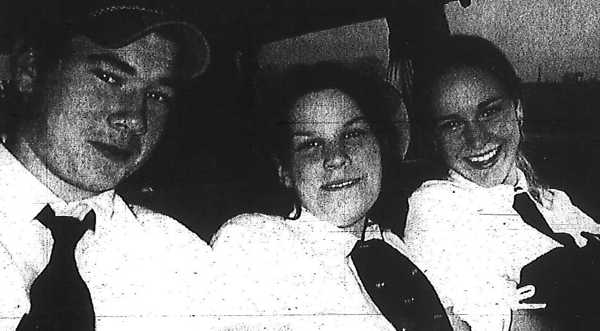 Stockyards Trip
Brianna Kaster of Brooks Elementary was pictured showing her healthy teeth to Dr. Kent Conder during his visit to the school.
James Musser, Penny Bullock and Kelly Staley were pictured on their trip to a Livestock Judging competition at the Washington County Stockyards.
Adrain Jones was honored by the Bullitt County Scottish Rite Club as Civic Leader of the Year for his work as Shepherdsville's mayor and for establishing Shepherd's Shelter.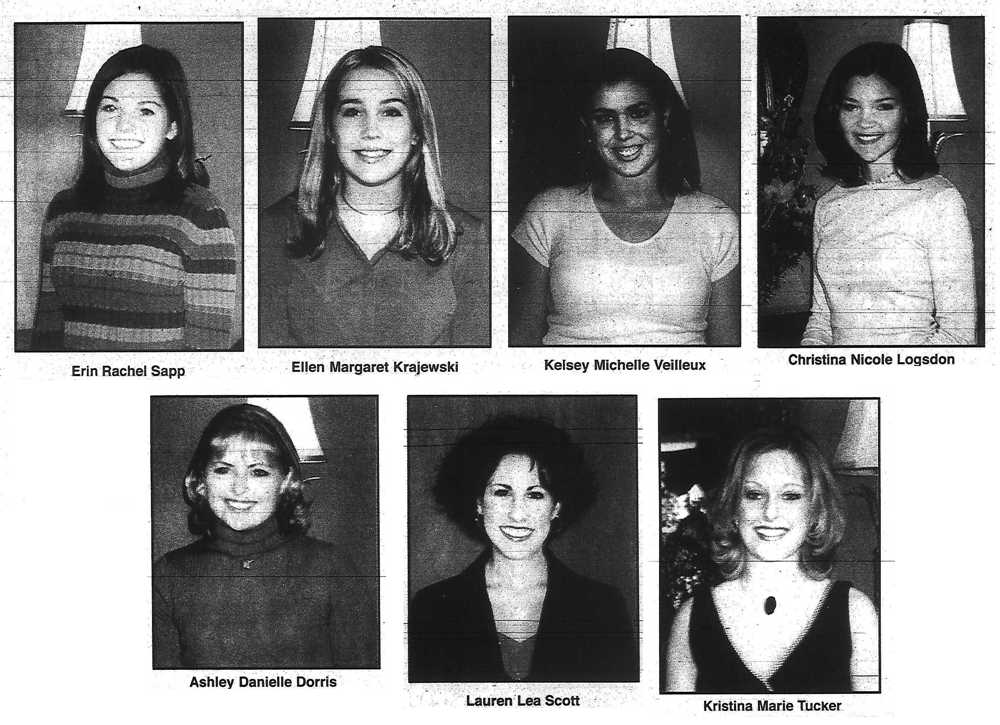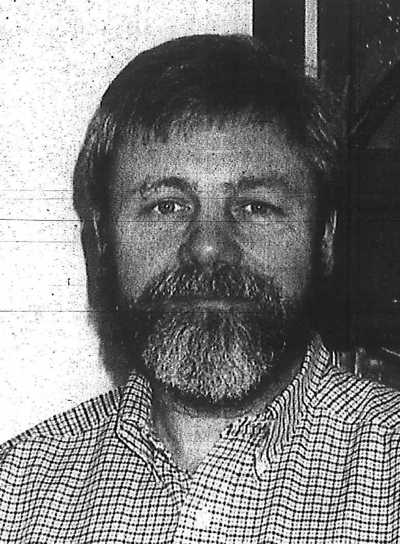 John Lentz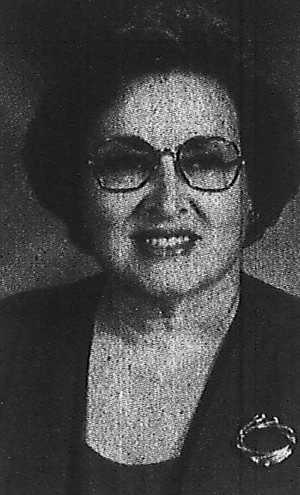 Linda Belcher
Lauren Lea Scott, Ashley Danielle Dorris, Kristina Marie Tucker, Erin Rachel Sapp, Ellen Margaret Krajewski, Kelsey Michelle Veilleux, and Christina Nicole Logsdon were the contestants in the Bullitt County Junior Miss Scholarship Program. Ashley was the winner.
John Lentz, a Presbyterian minister and marriage and family therapist, announced the publication of his new book titled How the Word Heals.
And after 32 years of service in Bullitt County Schools, Linda Belcher decided to retire from her job as principal of Mt. Washington Elementary School. Since then she's been kinda busy.
1982 - 40 Years Ago.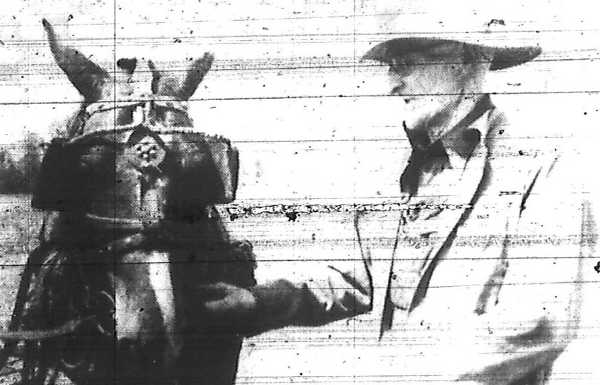 Robert Hardesty
Let's spend a few minutes with Robert J. Hardesty who at 82 was still plowing his fields with his horse. He grew up on a farm near Mt. Eden and lived there until the army took the farm. At the time of June Harrington's article about him, he was working on his 47 acre farm near Brooks. While his sister Margaret and his wife Alma were both school teachers, Robert's calling was the fields. The article did say that he had done veterinary work for over 60 years, working with folks like Dr. Ridgway, Dr. James Cecil, and Dr. Hubert Clay.
Bryan Harris and Alma Light were married in 1932 by Rev. R. B. Cundiff. Fifty years later they were celebrating their Golden Wedding Anniversary with their son Philip and their daughters Bonnie and Joyce. They would go on to celebrate 17 more years together before Bryan passed in 1999.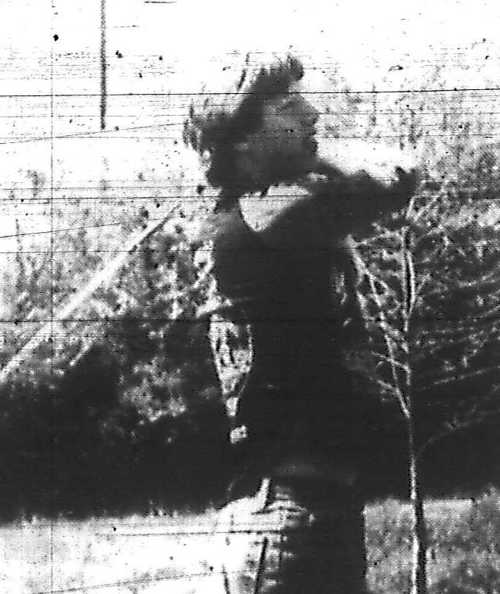 Bobby Myers
Clara Simmons of Pleasant Grove wrote that Allard Armstrong was able to be at church on Sunday by using a cane to help him get around.
Out at Nichols, Carolyn Sander hosted a surprise baby shower for Diane Mitchell. Guests included Diane's mother, Mrs. Helm, Mae Kraus, Viola Logsdon, Evelyn Poppell, Louellen Hawkins, Delores Ashby, Berniece Blakely, June Dawson and Oretha Ridgway.
Mary Holsclaw of the Hebron community congratulated Rick and Beverly Caple on the birth of their son Justin. She also reported that the Hebron women were meeting at the home of Mrs. Kay Everett.
Bobby Myers of Bullitt Central was pictured following the flight of one of his golf drives in a match in Nelson County.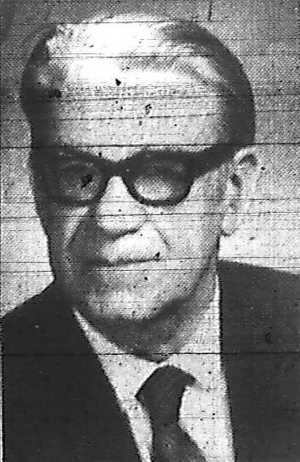 Dr. Paul Horner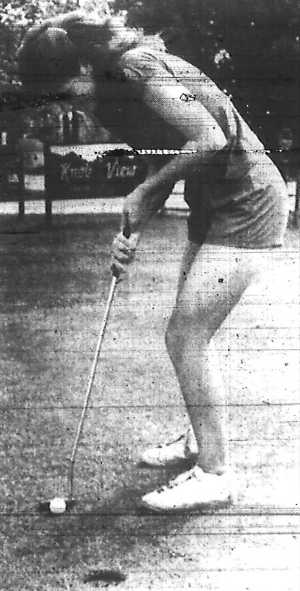 Beth Boone
I've mentioned Dr. Paul Horner before in these columns. He was conducting a revival at Mt. Carmel Baptist Church in 1982. Dr. Horner, who was assistant to the president at Campbellsville College, was married to the former Lillian Aileen Porter of Mt. Washington.
Cliffa Foster, daughter of Clifford and Helen Foster, received a special scholarship at the Blue Mountain College in Mississippi where she was attending.
Nichols Elementary was proud of their many volunteer workers who included Oretha Ridgway, Martha Stearman, Jeannie Miller, Wanda Dunn, Barbara Amend, Nadine Miller, Evelyn Hale, Diane Mitchell, Jackie Allgeier, Carolyn Sander, Joanne Medley, Karen Lambert, Mrs. Woodrum, Mrs. Hunt, Peggy Pace and Patricia Keith.
Beth Boone of Bullitt Central was pictured practicing her putting. She was the first girl from the school to compete in the state tournament.
Mr. and Mrs. Roy Kulmer, Wanda Richardson, Mr. and Mrs. W. L. Napier and LorineLarimore were among a group of senior citizens from Bullitt County who ventured to Knoxville for the World's Fair.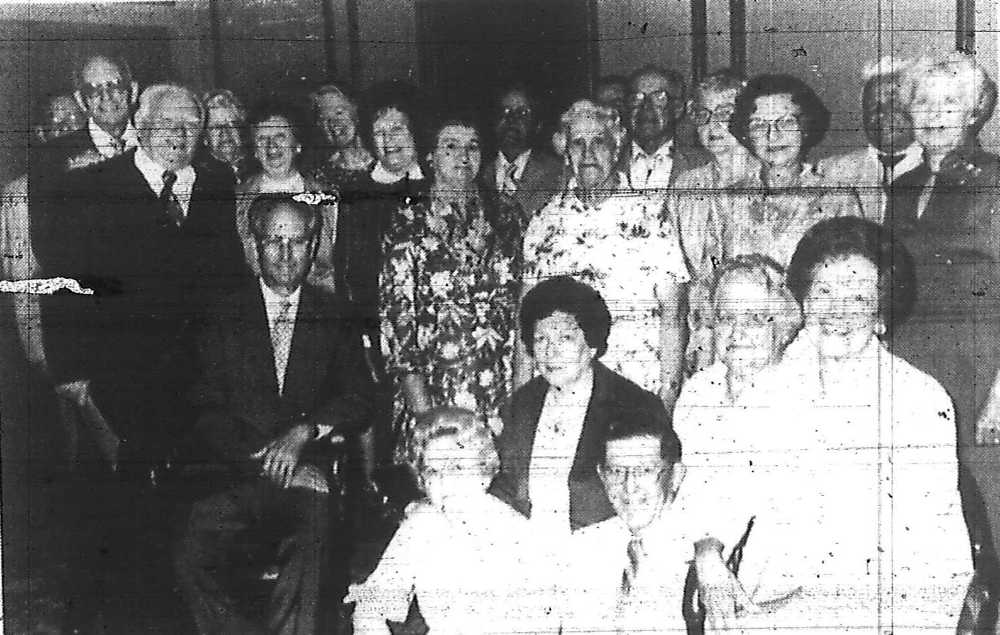 And the 1932 class of Shepherdsville High School held a reunion at the Best Western. Those included in a picture in the paper were Ollie Mae Dawson Mann, Homer Myers and Virginia Gunther, their teacher, Sarah Fay Lee Myers, Ruth Spears Woosley, Stanley Lee, Woodrow Masden, Frances Cundiff Jobe, Beulah Richardson Kelfer, Rua Larimore Shouley, Eudora Evans Burns, Carl Burklow, Lounetta Stansbury Williams, Matilee Rice Hatfield, C. V. Sanders, Tom Joyce, Burks Williams, Eva Maraman Whittle and Frank Whitman, Lewis Colvin, Margarita Crenshaw Dunaway and Wanda Garr Rodgers.
1962 - 60 Years Ago.
A new Cub Scout pack was organized at Roby Elementary. Its members included Donald Adams, Rickie Bruce, Larry Buchanan, William Collins, James Cox, David Cundiff, James Frisby, Tommy Howlett, William Krebs, Terry Larimore, Gary Moore, John Nusz, Charles Reed, John Rhea, Terry Sears, Emmett Shepherd, Gregory Skaggs, Donald Sparks, Craig Sturgill, Keith Sturgill, and Ronald Trunnell. Leslie Larimore was the cubmaster, and Irvin Krebs the assistant.
Gail Lutz of Shepherdsville was selected as a cheerleader for the Transylvania College basketball team. The daughter of Mr. and Mrs. Roy Lutz, Gail was a music education major at the school.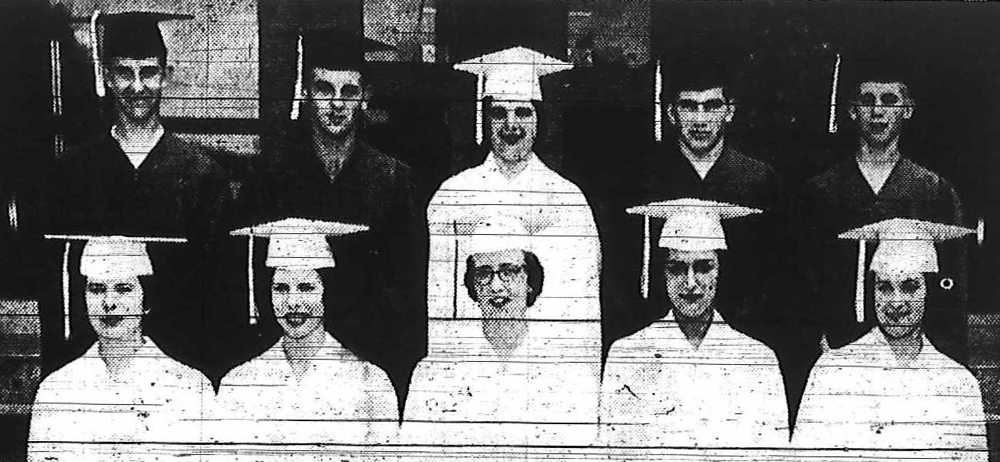 Mr. and Mrs. Larry Lutes of Mt. Washington gave a party for the senior class of St. Aloysius. The seniors were also pictured in the paper in their caps and gowns, including Kenneth Bryant, John Schwoebel, Beverly Bernard, Ronnie Reesor, John Cruise, Sharon Pennington, Sandra Stine, Beverly Lutes, Rhonda McGruder, and Carol Barger.
Bertha Bowman of the Solitude community reported that Hyte Rouse was going to put up a new milking parlor; that Bob Bowman had bought a new tractor, that Elizabeth Rouse was busy with her garden, and that Anna Mae Ash was home from college.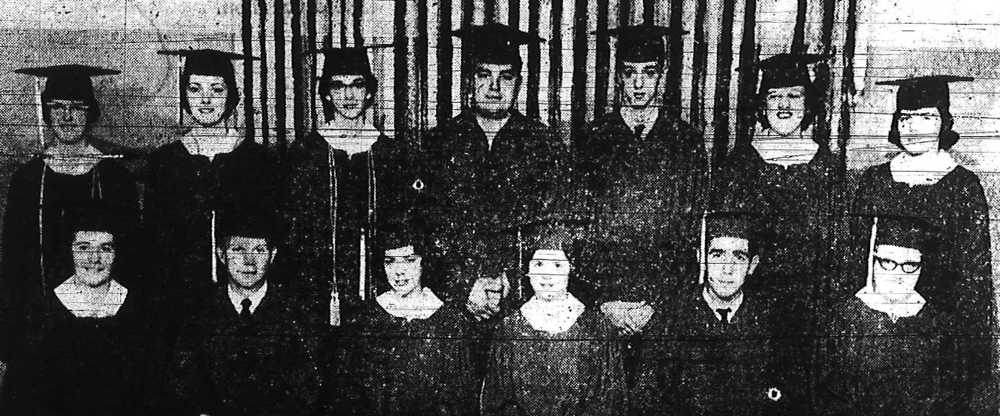 Lebanon Junction High School graduated 13 who were pictured in the paper, including Carolyn Sipes, Lois Jenkins Geoghegan, Gwendolyn McCubbins, Larry Sanders, Billy Whitehouse, Betty Tracy, Lois Milligan, Mary Spurrier, Larry Coakley, Joyce Hayden, Ethel Rhodes, James Dennis and Neil Baumgardner.
Dr. Duke McCall of the Southern Baptist Seminary was the guest speaker at the sixth annual Cancer Memorial Dinner held in the Shepherdsville School dining room. Bruce Hartsell was the master of ceremonies and his wife Dorothy provided the dinner music.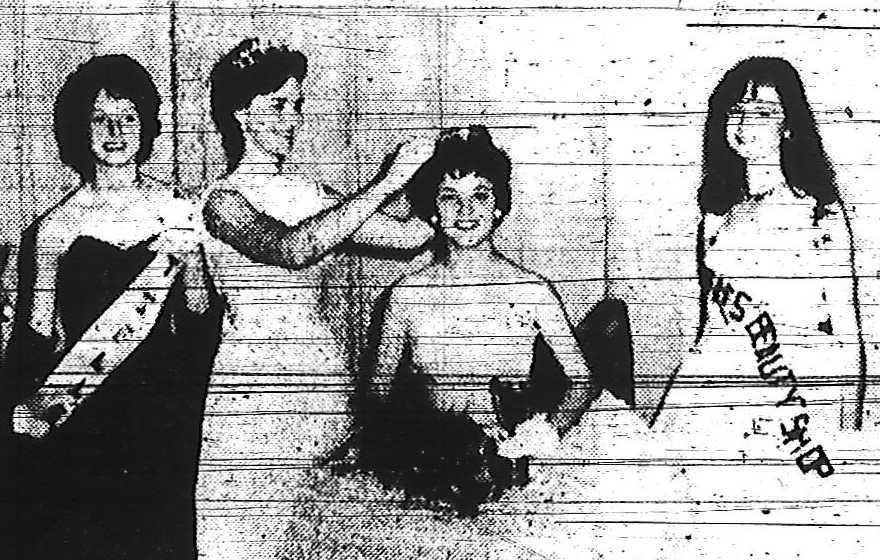 Patsy Jean Trent was crowned Miss Bullitt County of 1962. Her crown was presented by Jeannean Jett, the previous year's winner. The photo also included Billie Jo Kelley, second place winner, and Marilyn Lee, third place winner.
Mrs. Mattie Ashbaugh of the High Grove community wrote that neighbors helped to carry out and save her furniture when her house caught on fire. The Bardstown Fire Department arrived in time to save the building.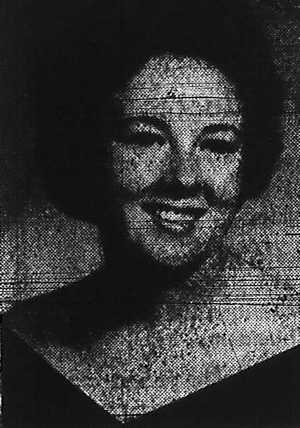 Carole Smith
Margaret Foster of Bardstown Junction wrote that little Terry Goodin had his cast removed from his arm and was doing nicely. I wonder what Larry and Garry thought of his cast?
Lottie Mullins of Lebanon Junction wrote that the members of the the senior class of St. Benedict School, including Patsy Moore, Nancy Jane Dawson, Susan Nicholson, Barbara Shelton and Regina Wise, visited New Orleans on a senior trip.
At the annual meeting of the board of directors for Hebron Cemetery, the following were elected to serve for the coming year: S. B. Williams, Sr., H. P. Hedges, Brooks Tyler, Nancy Strange, and Inez Brooks.
Carole Smith, a senior student at Mt. Washington High, was awarded the Crisco Trophy for outstanding work in home economics.
And Penny Bergen Pack presented a piano recital at the Shepherdsville First Baptist Church, a repeat of her graduating recital at Campbellsville College.
1942 - 80 Years Ago.
Graduates of the Mt. Washington High School included Catherine Lewis, Leda Barnes, Thelma Wheeler, Eva Owens, Anna Ruth Harris, Dorothy D. Swearingen, John Lee Butzer, Paul Roby, Bobby Rouse, and R. E. Owens. Dorothy was valedictorian and Anna Ruth was salutatorian.
Hill Harned was slightly injured in an accident when his motorcycle overturned near the Salt River bridge.
Harold W. Hardy would sell you a pound of pure hog lard for nineteen cents, but you needed your ration book to get any sugar.
Roger Barger was bitten by a black widow spider.
Rena Lee and her family including Stanley and Billie Lee, Myrtle Lee Cody and husband Robert, Eva Mae Lee, Emma Lee, Maggie Bridwell and her husband Arvol, and Grover and Hallie Lee sold their 344 acres to Virgil and Nettie Mae Goff.
Among those who sold land to the government were J. E. and Lora Hagan, Horace and Grace Dawson, Tom and Pearl Huffman, Jessie and Birdie Lee, Trainor and Eva Roby, and C.C. Lee.
Rev. Robinson, pastor of the Shepherdsville Baptist Church, delivered the Baccalaureate sermon for the seniors of his town's high school.
The following teachers were elected to teach in the following schools. Nichols: Junia Mae Kneisler, Sylvia Barrell, Delbert Wagoner; Mt. Elmira: Gaynell Manuel; Pleasant Grove: Willie Crenshaw, Nell Porter; Mt. Washington: H. N. Ockerman, Ann Jones, Francis Beeler, Louella McFarland, Lillian Horner, Myrtle Shake, Martha Weller, Myrtle Stansbury, Kathleen Barker, Anna McGee, and Kathleen Harris; Cedar Glades: Emily Ruth Drake; Cedar Grove: Clifton Hall, Pearl Hall, Frances Simpson; Clermont: Naomi Perkins, Paul Richards; Cane Run: Augusta Dawson; Belmont: Mary B. Hill, Zardetti Dawson, Feturah Griffin; Woodsdale: Mary Theresa Smith; Shepherdsville: Clyde Lassiter, Annie Jenkins, James Hayes, Frances Hayes, Lanye Wigginton, Beulah Tinius, John B. Cruise, Lafe Monroe, Nancye Masden, Catherine Applegate, Sara Fay Myers, Jessie Basham, Ida Lee Sellers, Carolyn Muir, Evelyn Masden, Nell Sanders, and Mary Jones; Sunny Side: Ina Tope; Bowman Valley: Henry Owens Jr. and Mattie Owens.
In the Valley View column we read that Jack Glascoe was delighted when his mother ironed his shirt. The reason? She had been so ill for so long that it was great to find she now had the strength to do so.
Marion Collings, daughter of Mr. and Mrs. T. J. Collings of Lebanon Junction, was selected as Queen of the May Day Festival at Kentucky Wesleyan College.
Bullitt County School Superintendent William McFarland was accepted into the army and sent to Fort Benjamin Harrison.
The members of the graduating class of Lebanon Junction High School included William Samuels, Ann Montgomery, Robert Morris Kennedy, Geraldine Bishop, Helen Kappel, Bob Beeler, Eva Lee Bowman, Dorothy Bryant, Laverne Sowder, Orville Pickerill, Nancye Newman, Buddy Crady, Anna Mae Burkhead, Howard Whitehouse, Frances Sprinkle, Evelyn Huffman, Martha Nell Dant, Bob Roberts, Margie Braden, Thelma McMillen, Lola Mattingly, Doris Booth, and Charles Robert Muir.
And are you looking to drive a school route? The school board was advertising for bids on the Mt. Washington bus routes as the Parent Teacher Organization had decided to quit operating the buses there. Also, the routes of Claud Hill, Dave Newman and W. F. Goldsmith had to be re-bid as the government had taken part of their routes.
1922 - 100 Years Ago.
Students at the Shepherdsville school performed a play titled "Irish Stew." Among those who participated were Rodger Alford, Mildred Hagan, Pat Cruise, Orville Jenkins, Willowdean Froman, Louise Shelton, Minnie Mae Combs, Onnie Magruder, W. T. Whitman and Lena Patterson. The play was under the supervision of Miss Amy Rose Troxler.
In the Pleasant Grove column, we read that "The Proctor truck took to market last week a bunch of hogs for Will Bleemel and two calves, one for T. H. Wise and one for Elbert Bass." The columnist also wrote that Jasper Hall was still suffering with rheumatism.
The paper mentioned that C. P. J. Mooney, managing editor of a Memphis, Tennessee newspaper was in town and briefly visited his Bardstown Junction farm. Mooney was a son of John Francis Mooney, the ancestor of our fine county clerk.
The paper reported that John Boes awarded the contract for the erection of his new store house to the firm of Jenkins and Essex of Elizabethtown, the same firm that was building the Bullitt County Bank Building.
They wrote, "Mr. Boes will have a splendid building. It will be of brick, fifty feet in length, two stories high. The contract price is $5,713.00. Work will begin on it at once and will be pushed to completion just as soon as possible."
His store was one of the buildings burned in the February fire that swept part of town.
The May 12th issue of the paper reported that the Corinth school was being abolished. They reported that its students would move to the Nichols school, and that a truck would run from the old Greenup Miller farm to Nichols, and W. S. Pauley and others were trying to raise funds to run a wagon from Briar Creek to Nichols.
In early May, Ella Mae McAllister celebrated her 12th birthday with the following friends: Frances Cruise, Inez Bergen, Ruby Bergen, Mildred Bergen, Christine Stansbury, Myrtle Ruth Stansbury, Catherine Triplett, Lucille Triplett, Amelia Elizabeth Hoagland, Grace Morrison, Julia Coniff, Grace Magruder, Mary Owens, Ruth Owens, Minnie Lee Shaw, Anna Mae Lynch and Blanche Stansbury.
The paper bragged about the fine students coming out of the Shepherdsville School, and named the following as examples: Chester Hardin went to the U. S. Naval Academy; John Glenn went to the University of Virginia; Samuel Ridgway to State College; Joseph Blankenship at Centre College; Misses Mary Stallings and Elizabeth Weller to State College; Muir Funk and Tom Trunnell to Georgetown and Robert Tyler to State College. The paper praised Professor Jack Sanders and his splendid teachers for the school's accomplishments.
The paper went on to name that year's high school graduates. They included Lena Patterson, Mary Buckman, Ruth Crews, Lillian Daugherty, Frances McAllister, Julia Ashe, Mary Blanche Hill, Ruth Patterson, Beryl Hall, Brooks Tyler, Gabe Summers, Curtis Smith, Morrison Ward and James Stallings.
And the highest honors in the 1922 class at Lebanon Junction went to Barrett Murray, the oldest son of Dr. B. A. Murray and Tillie Hedge Murray. The paper described him as "an athlete of no mean ability and a very promising young man in every way."
---