It Happened in May
The following article by Charles Hartley originally appeared in The Pioneer News on 27 May 2019. It is archived here for your reading enjoyment.
---
We will be looking back 25, 50, 75, and 100 years to see what was being printed in The Pioneer News in 1994, 1969, 1944, and 1919 in the month of May.
1994 - 25 Years Ago.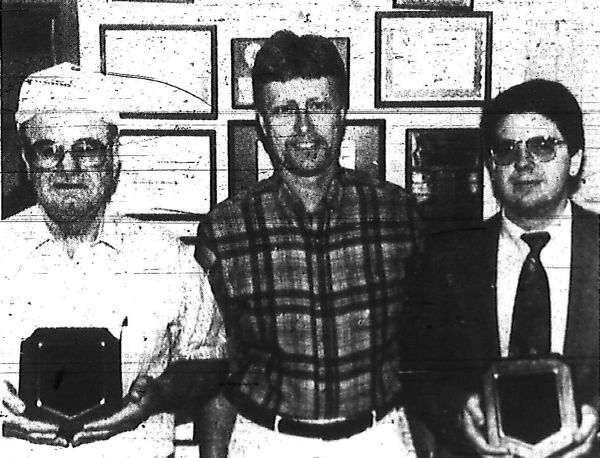 Armstrong, Akridge, and Hamilton
Secretaries Sallie Smith and Teresa Spalding were given a special ride home by radio personality Terry Meiners in Howard Schnellenberger's Cadillac in honor of Secretary's Day.
Darold Akridge, County Agriculture Agent, was pictured with Ray Armstrong and Jim Hamilton as he presented them with plaques of recognition for their volunteer efforts.
The Jim Claypool Soil and Conservation Awards program garnered a large number of essays and posters, and here are the winners. Bullitt Central Senior Angela Medley's essay titled "Water Clear Across Kentucky" took first place honors in the county. North Bullitt's Kristi Hess' essay placed first at her school, and second in the county contest. At North, Sarah Renee Zinger was second, and Angela Marie Brocato was third.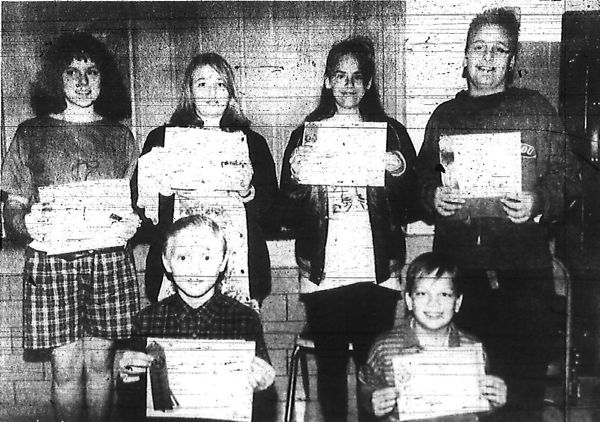 Poster Contest Winners
Winners at Bernheim Middle were Jeremiah Barnes, Erik Bryant, and Derek Fenton. At Mt. Washington Middle, winners were Bret Walker, Heather Ridenour, and Melanie S. Arnold. Among the other winners were Jason Samuels of Mt. Washington Elementary, and Jude McQuire of St. Benedict.
The county poster winner was Nicholas Ellingsworth, a student at Mt. Washington Elementary. Placing second in the county was Marcie Riemer of Maryville Elementary. Other elementary school first place winners included Roy Hodge (Brooks), Amber Rain Parsley (Cedar Grove), Heather Watts (Nichols), Jeremy Thomas (Nichols), Cathy Bennett (Overdale), Brandy Laswell (Roby), and Clay Harned (St. Benedict). At the middle school level, Brandy Saunders of Mt. Washington, and Stephanie Marie Burden of Hebron placed first at those schools.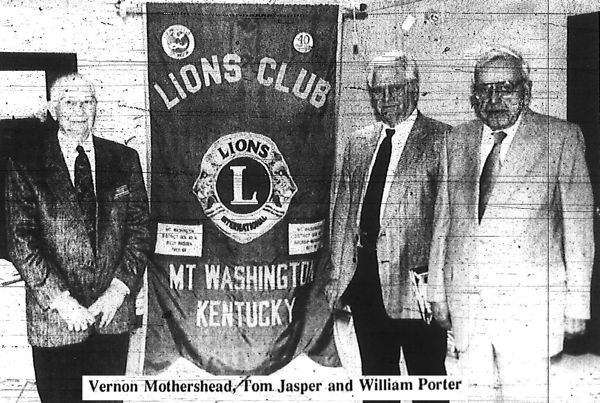 Vernon Mothershead, Tom Jasper, and William Porter were honored as charter members of the Mt. Washington Lion's Club, beginning with the club from its charter in 1948.
Tom Barr wrote about Charles Kurtsinger, a Bullitt County man who won the racing triple crown in 1937.
Roger Whelan achieved an 800 plus series in a league at Bullitt East Bowl, rolling games of 246, 278, and 279 for a series total of 803.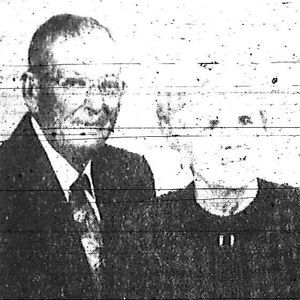 Bill & Willena Devine
Jimmy Westwood of Lebanon Junction and Scott Collins of Mt. Washington became members of the Campbellsville College baseball team.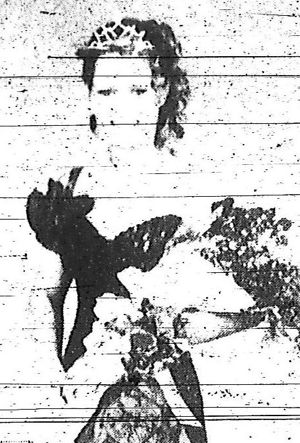 Dona Hill
Bill and Willena (Noel) Devine celebrated their 50th wedding anniversary. They both retired from General Electric in 1982.
Dona Hill was selected North Bullitt's military ball queen. She was a four-year member of the JROTC, and served as commander of the color guard.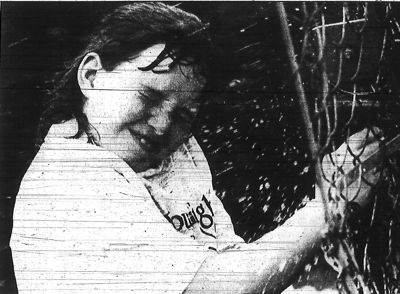 Ellie Allgeier
Ellie Allgeier took a face full of water at the Nichols Spring Festival. Rickie Embry tossed the wet sponge. Also at Nichols, Sheriff's deputy Bobby Dennis took Adam Metcalf's fingerprints during a safety program.
Anne Allgeier, Hollie Keller, Hope Campbell, Jessica Tharpe, Heather Beckmann, Michelle Kelley, Shelly Bone, Stacey Whaley, Angela Wright, Jennifer Davis, Sarah McConnell, Jennifer Crawford, Chastity Samuels, Arla Hester, Sarah Zinger, Emily Korfhage, Lea Ann Burden, Stefanie Colvin, Tara Helsene, Janel Richardson, April May, Christina Strange, Carrie Risen, Lyndsay Mulhall, Carrie Bernard, and Amy Pierce all participated in the Bullitt County Junior Miss Scholarship Program.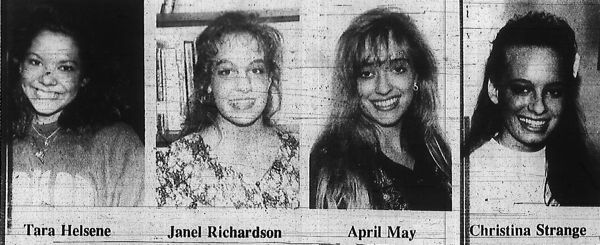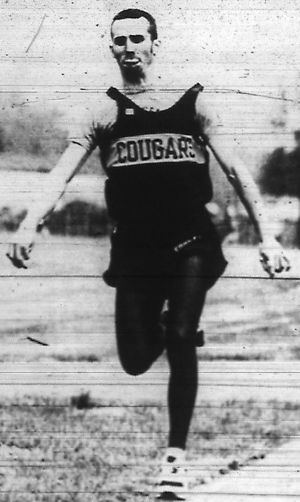 Jason Tolle
Sarah Zinger of North Bullitt captured the crown, with Emily Korfhage placing second, Heather Beckmann third, and Hollie Keller fourth.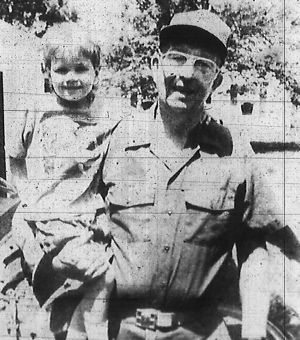 Mikey & Great Grandpa
Bullitt Central's Jason Tolle's specialty was the triple jump, but he also excelled in the long jump, and the 100 and 200 meter dashes. Besides holding the school record in the triple jump, Jason had won the triple jump in both the Mason-Dixon games, and the Kentucky Indoor Championships.
And Mikey Branham and his great-grandpa James D. "Boss" Shepherd had a scary adventure when the tractor they were riding turned over, pinning both of them beneath it. Rebena Shepherd spotted the accident and summoned EMS and the Nichols Fire Department who were finally able to use a wrecker boom to lift the tractor and rescue the two. Fortunately for both, they escaped serious injuries.
1969 - 50 Years Ago.
Jaycee President Bernie Wiley announced that the Bullitt County Jaycees had selected Frank E. Reams, Principal of Overdale Elementary as the Outstanding Young Educator for 1968-69.
Jean Hatzell announced that, if she were elected Circuit Court Clerk, her deputies would be Sue Sweat of Lebanon Junction and Caroline Turner of Mt. Washington.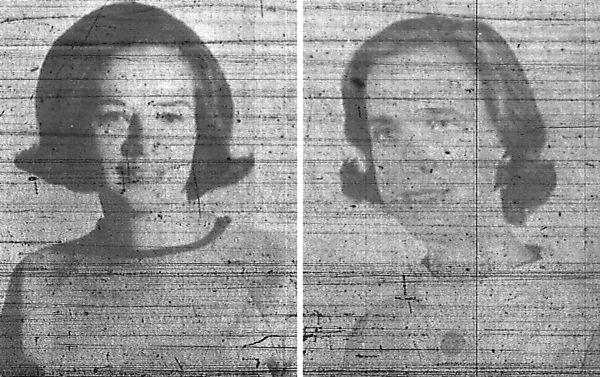 Sue Sweat and Caroline Turner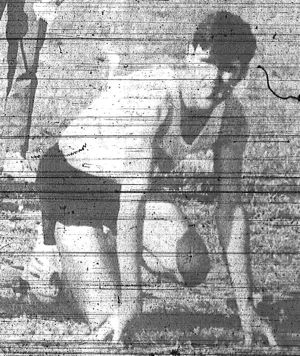 James Snell
According to the Hebron Newsletter, Miss Susie Swearingen of Mt. Washington took Miss Ethel Ridgway to dinner in Jeffersontown; Mrs. John Harper and boys spent the weekend in Chicago with her husband; Rev. Joe James of Hebron Presbyterian had been in Wisconsin attending a training school; and the correspondent was lamenting about daylight saving time, and declared, "we are on moron time again; hope the new legislators will change that soon."
James Snell was pictured ready to start his track event for Shepherdsville High School. He was leading the team in points earned.
Joyce Cundiff, a graduate of S.H.S. and the University of Louisville, received a grant to complete her Master of Arts in Teaching degree. She was a daughter of Mr. and Mrs. Charles Cundiff of Shepherdsville.
Gladys K. Sprinkle spent most of her Mt. Washington News column talking about the importance of voting by pointing out numerous occasions when a single vote carried the day.
She also had time to mention that David Kennedy of Paducah, and David Shaeffer of Indiana were guests of Miss Vickie Ann Sprinkle.
Charles L. Magruder of Shepherdsville was initiated as a member of Tau Beta Pi honor society at the University of Kentucky.
Hebron Presbyterian Church formally dedicated its new organ in memory of Mrs. Ethel Robards. Mrs. Keith Stonecipher was the guest organist.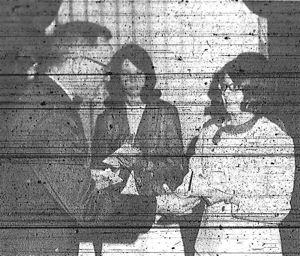 June Halk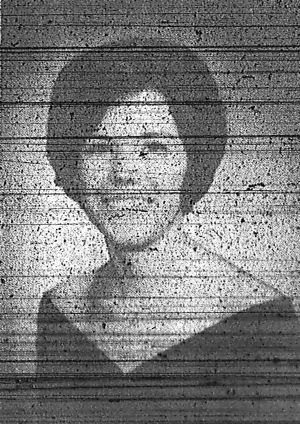 Veronica Morgan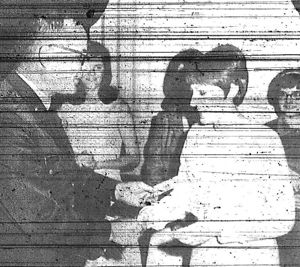 Janet Stivers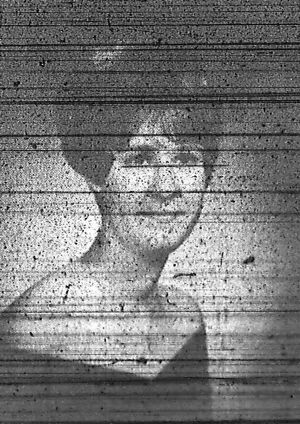 Debra Rush
The Hebron correspondent congratulated Dan Rhea who was the valedictorian of S.H.S. graduating class. She also commended Dan and his classmate Mike Cowan for their good work on High Q.
June Ann Halk received a $50 savings bond, and Janet Stivers received one for $25 as awards for their essays in the Civic League contest. June was a daughter of Mr. and Mrs. George W. Halk; Janet's parents were Mr. and Mrs. Archie Stivers.
Shela Troutwine, daughter of Mr. and Mrs. Curran Troutwine, was elected a vice-president of the Student Nurses' Association of Kentucky.
Jimmy Carter, Clinton Cook, Paul Young, Bud Coy, Duggie Johnson, and Irvin Maddox participated in the annual "Pony Express" race in Bullitt County.
Mr. and Mrs. Allen Harding, Mr. and Mrs. Billy Joe Pryor, and Mr. and Mrs. William Simmons were among those whose home were severely damaged by a sudden tornado on May 10th.
Debra Lynne Rush and Veronica Lee (Nalley) Morgan was the valedictorian and salutatorian of Lebanon Junction High School. Debra was a daughter of Mr. and Mrs. Herman S. Rush. Veronica's parents were Mr. and Mrs. J. D. Nalley.
Miss Peggy Troutman, daughter of Mr. and Mrs. Roy Troutman (and Roy Gene's sister), earned her Master of Religious Education degree from the New Orleans Baptist Seminary.
And the very first All-County Band & Chorus was held in the Shepherdsville High School gym on May 15, 1969. Leading the various sections will be Deborah Murrell, Joseph Herde, Joyce Trammell, Barbara Powell, Donna Harper, Dian Ray, Diane Walls, and Nellie Sircle.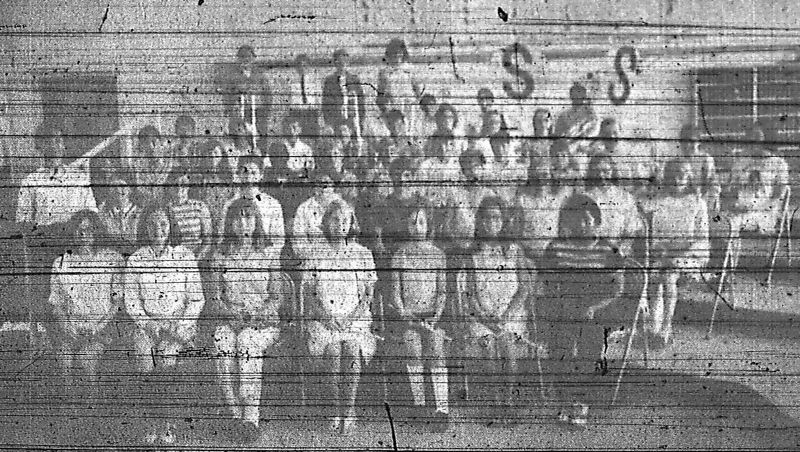 1944 - 75 Years Ago.
Mrs. Mack Jones was the first to spot the blaze coming from the east side of the Shepherdsville High auditorium. She turned in the alarm and the volunteer fire fighters soon had it under control. The main damage was to the stage area.
Claudie Mefford, daughter of Mr. and Mrs. Allen Mefford, and Lee Owen, son of Mr. and Mrs. Alvin Owen of Mt. Washington, were married at the Baptist Seminary.
The paper continued to receive correspondence from serviceman thankful for receiving the newspaper. Among those who wrote were Charles N. Wheeler, Bassell Duke Tinnell, Morris A. Lambe, James Noe, Theodore Harris, J. W. Peacock, Ray W. Allen, Wallace E. Owens, Earnest L. Harris, Otto (Buck) McGlasson, Wheeler H. Meadows Jr.
The classified ads indicated that Tom Cochran was selling a farm, Woodrow Tinnell a house with electricity, Fred Harshfield his farm due to his health, Edd Berman a good McCormick Deering two row corn planter, Bernard Bischoff a nice mule, and C. C. Magruder some fresh cows.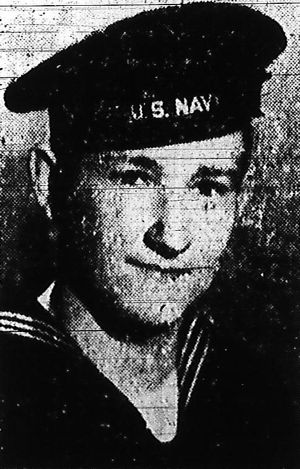 Clifford Kerr Lee
In the Personals column we learned that Mrs. Bill Goldsmith had received word that her husband had arrived safely in India. We also learned that Chester Tinnell and Howard Jackson were both in England somewhere. In a later column we learned that Adrian Jones and Charles Brown traveled to Chicago to visit Private John Brown.
Mr. and Mrs. Grover Lee were happy to report that their son Clifford Kerr Lee had arrived safely in the Southwest Pacific. His picture was included with the announcement.
In the Wilson Creek Notes we learned that R. T. Milligan Jr. was employed at the George T. Stagg Distillery; that his father had returned home after an operation at Jewish Hospital; and that Roscoe Waters and Carroll Ricketts visited the Renfro Valley.
The Bardstown Junction community mourned the death of Mabel Stansbury, wife of Emmett Stansbury. The former Mabel Bell, daughter of John H. and Rena Bell, was the mother of four including Edgar Stansbury, Christine Cruise, Myrtle Ruth Harris, and Blanche Moore. Her funeral was conducted by her good friend, Rev. R. W. Cundiff.
Sadly, that same evening, the home of Pat and Christine Cruise burned.
Mr. General Wilson, wife and son, moved to their large farm near Boston. Mr. Wilson had been an active businessman in Shepherdsville for years. Their Shepherdsville home would continue to be occupied by their daughter, Miss Lydia, and by Miss Minnie Hornbeck.
In the Cupio community, Sunday guests at Mr. James M. Hopewell's home were Mr. and Mrs. Doll Ashby, Mr. and Mrs. Mayard Hopewell, Mr. and Mrs. Erbie McNutt, Mrs. Edwin Roberts, Mrs. Nellie Hardin and children, Mrs. Nancy Hopewell, and S.Sgt. James M. Hopewell who was home on furlough before returning to Miami where he was stationed.
Clarence "Duck" Stansbury was quite happy that his chestnut filly, Jeanie Berry won its maiden race at Churchill Downs by two full lengths. The filly was trained by Bryant Ott, nationally known horse trainer, who was married to a Bullitt County girl.
A brief note in the Mt. Washington column stated, "born to Mr. and Mrs. Luther B. Martin (nee Doris Collings) a boy." Intrigued, I discovered that Doris Collings was a daughter of William and Jessie (Showalter) Collings, and granddaughter of W. E. and Susie (Grant) Showalter. The baby boy was named Luther Clayton Martin.
And a couple of other birth announcements included that of a girl to Sgt. Barbie and Essie Mae (Hawkins) Lee, and a boy to Sgt. Johnnie and Virginia (Dawson) Cruise.
1919 - 100 Years Ago.
J. E. Magruder, a former county school board member, sold his farm at Lick Skillet to Professor Charles G. Bridwell.
John Smith and Will Jenkins of the Zoneton precinct appeared before the County Court with about $1300 in cash to make a pike from the Preston Street Road toward the Fork Crossing. The county put up matching funds.
The paper reported that a hard freeze in late April killed all the fruit in the county which, it was estimated, would cost Bullitt County growers up to $100,000.
A bit of visiting took place in early May with Sue Maraman visiting Mrs. James Maraman, Susan Crenshaw with Ewing Crenshaw's family, and Frona James visiting her sister, Mrs. Joe Trunnell.
Mr. E. "Junebug" McCormick, the deputy county clerk, visited a "corn" doctor in Louisville and was relieved of four bunions, 21 hard corns, seven soft corns, and three dollars and sixty-nine cents.
Leslie Dexter Herps, a local mail carrier, bought himself a new Ford to help deliver the mail. The editor indicated that Roy Stallings had been delivering that way for some time, and that Will Troll was considering the option.
George Weaver of Spencer County was working for Bert Rouse over by the Bardstown Pike when a mule he was unhitching kicked him in the chest, killing him instantly. He was 35.
Evaline Parrish, daughter of Mr. and Mrs. C. O. Parrish of Mt. Washington, married Dr. Oswald Justice in Texas.
In more Mt. Washington news, Louis Whitledge built a new barn; Lyman Hall sold a sow and her piglets for $60; and the correspondent wrote that "we have a new neighbor on the Mt. Washington telephone line, Ernest Simmons."
Trustee elections were held for various graded schools, with the following chosen: W. N. Griffin and S. B. Simmons at Shepherdsville; Brad Triplett, E. Stansbury, and W. J. Shaw at Bardstown Junction; John R. Hill at Belmont; and George Essex and William Lamb at Lebanon Junction.
James Williams of the Peoples Bank had a new Dodge car, and was expected to do some sparking that summer.
Mrs. Clara Newman and Miss Ethel Newman spent a Wednesday shopping in Louisville.
Professor Charles Daniels arrived from Florida where he had been teaching for two years.
The following members of the Shepherdsville High School Junior Class put on a fine play that was directed by Miss Crutcher: Ruth Smith, Thomas Trunnell, Martha Lee, Gabe Summers, Meta Riley Cooper, Charles Ashby, Theo Combs, Dorsey Hecker, Glacie Orms, Thomas Stallings, Cora Cash, Beula Lee, Johnson Ash, William Conniff, Kate Melton, and Margaret Combs.
Hilery Hardy, who was with the occupational army on the Rhine River for some time, wrote home that he was attending an Agriculture School in France, and hoped to get home soon.
The paper reported that Shepherdsville turned out the largest graduating class ever. The graduates included Katherine Mae Bell, Mary Elizabeth Bell, Carolyn Emma Hackney, Margaret Letitia Hardesty, Mattie Ellen Magruder, Zella Blanche Owens, Mabel Lee Sutton, Ella Myrtle Stansbery, Vivian Morrison Shafer, Mary Madona Stallings, Mary Eliza Weller, Joseph Jourdon Blankenship, Elmer Wilson Daniel, Robert Blaine Rennison, S. H. Ridgway Jr., Floyd S. Weller, and Ernest Rogers Wiggington.
And Deacon Jim Collings tethered his cow out alongside the road to take advantage of the grass growing there, and when old "Sook" had cleaned things up, Jim decided to move her to a fresh spot. According to the paper, "the cow was so overcome by this surprising act of kindness that she reared up, threw her arms around his neck and planted a loving kiss on his rosy cheek." The shocked deacon fell down in a mud hole. The word was that folks offered to pay Jim to repeat the performance, but the cow wouldn't cooperate.
---
Copyright 2019 by Charles Hartley, Shepherdsville KY. All rights are reserved. No part of the content of this page may be included in any format in any place without the written permission of the copyright holder.
---