It Happened in June
The following article by Charles Hartley originally appeared in The Pioneer News on 25 Jun 2018. It is archived here for your reading enjoyment.
---
We will be looking back 25, 50, 75, and 100 years to see what was being printed in The Pioneer News in 1993, 1968, 1943, and 1918 in the month of June.
1993 - 25 Years Ago.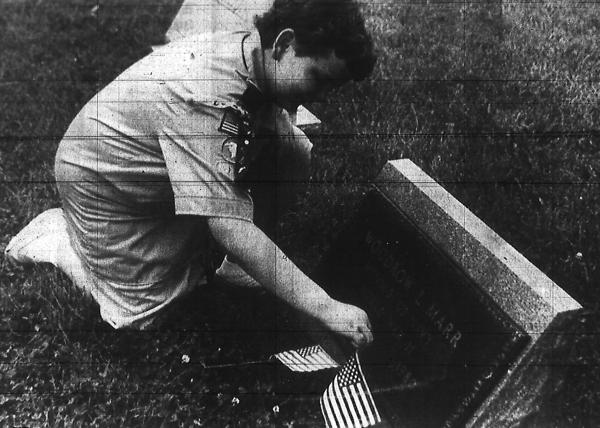 Jimmy Wilkins
Cub Scout Jimmy Wilkins was pictured placing a small American Flag before a veteran's grave at the Hebron Cemetery on Memorial Day morning.
The paper reported on the work that Pioneer Village resident Corbin Huff was doing to help teach martial arts to pupils who are blind.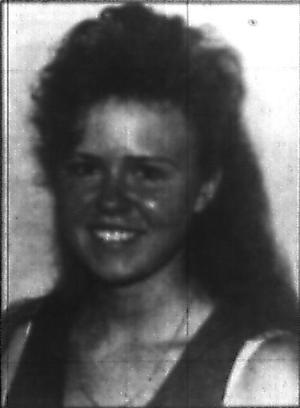 Emily Sullivan
Emily Sullivan was cleaning tables at Mr. Gatti's in Shepherdsville when she found an envelope containing $2000. She took it to her boss, and twenty minutes later a Tennessee couple returned, looking for their vacation money. John Roberts wrote about Emily's honesty in the paper.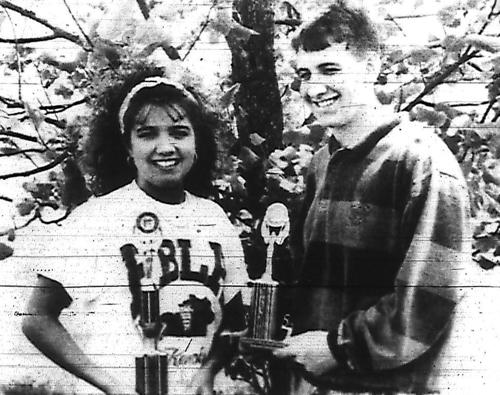 Crume & Skaggs
Out Pleasant Grove way, Clara Simmons had lots of company come calling. Among her visitors were Carl Thomas, Rose Thomas, Rodney Grant, Norman Etheridge, LuWell McAfee, Hazel Armstrong, Ray Grant, and Roberta Gaddie. Also, Cliff Haley and Ethel Proctor called on Fern Lloyd, and Fern and Ethel Proctor visited J. B. Proctor.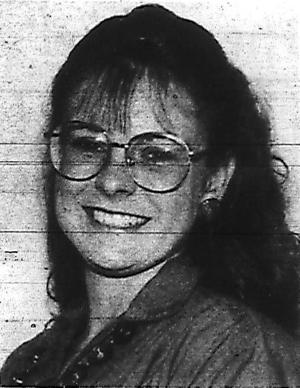 Danita Cobble Lybrook
In the last middle school county track meet to include Shepherdsville Middle School, the Rams won both boys' and girls' championships.
North Bullitt High School seniors Sherry Crume and Kenny Skaggs were pictured with their trophies earned at the FBLA conference in Louisville.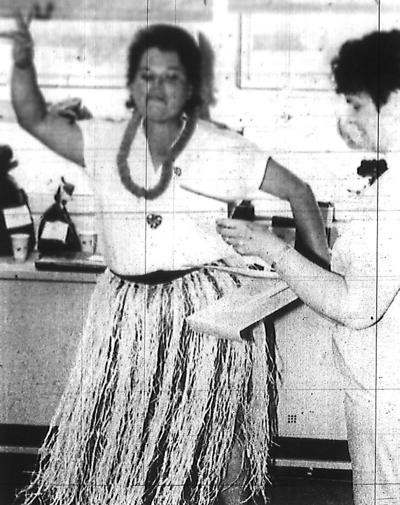 Danita Cobble Lybrook was honored as a top student teacher for her work at Mt. Washington Middle School. Danita was a former Hebron Middle and North Bullitt High graduate.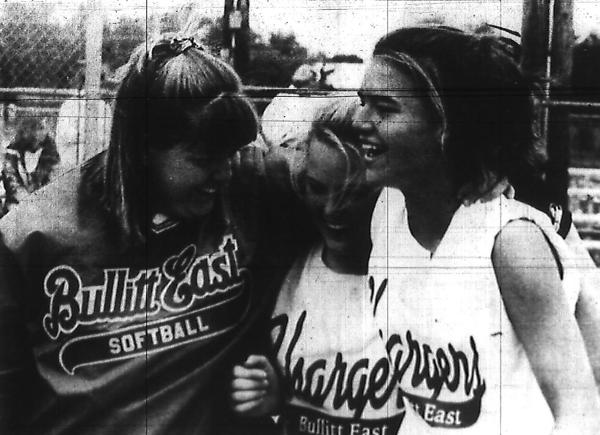 Celebrating a Victory!
Kathy Smith was named Volunteer of the Year at Cedar Grove Elementary, and celebrated with a Hawaiian Hula number.
Betty Darnell wrote a genealogy piece on the Swearingen family.
Leslie Dossett, Maryanne Newkirk, and Alison Bass were pictured celebrating Bullitt East's softball victory over Boone County in the state tournament. Victory was assured when Julie Feeback doubled with the bases loaded, driving in three runs to take the lead. Unfortunately they came up short, losing to Jessamine County 7-6 in the championship game.
De Ette Mann won the 1993 Miss Bullitt County Fair title, joining her sister Candice who won the title in 1990.
The graduates of St. Benedict School in Lebanon Junction included Carrie Sue Beeler, Amy Hood, Cory McGuire, Crystal Ray, Amanda Ryan, Beth Tinnell, and Lin Wiseman.
Mark Daniels' sixth graders enjoyed their picnic on the last day of school before the closing of Shepherdsville Middle School. Among those named in the newspaper article were Jessica Walls, Star Meredith, Kirstie Dillman, Bridget Fackler, Kris Carey, Mark Jennings, Nathan Hinton, Tiffany Burks, Justin Grimes, Pam Lyons, Cory Stovall, Derek Edmonds, Carrie Thornsberry, Michael Wilson, and Tim Pile.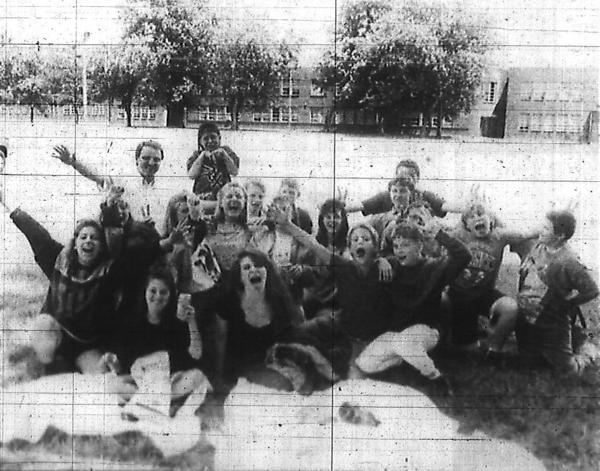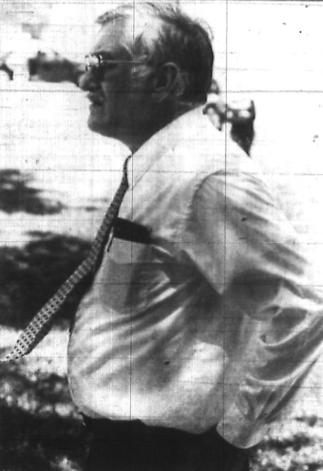 And Principal Joe Mills was pictured looking on as the final buses rolled out of the Shepherdsville Middle School parking lot on the last day of school.
Allow me to take a moment to pay tribute to one of the finest men I've ever known. Joe Mills cared deeply about his students, his teachers, and his school. He was a good friend, and all of us who worked with Joe will never forget him.
1968 - 50 Years Ago.
Fiscal Court accepted A. S. Crenshaw's resignation as county dog warden, and hired Larry Greenwell as his replacement.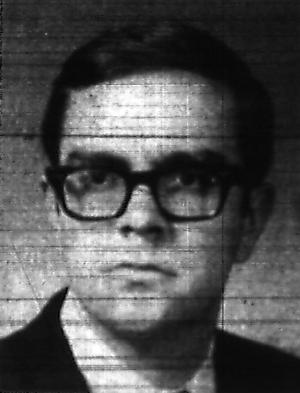 Norman Lemme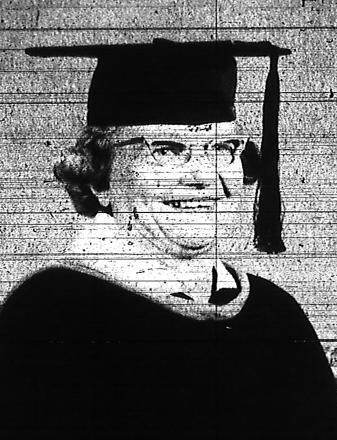 Catherine Cornell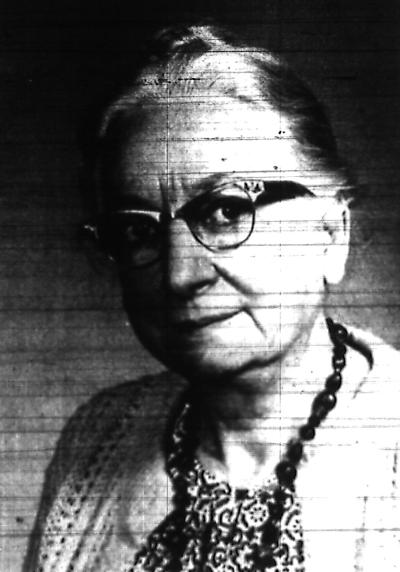 Miss Zardetti Dawson
Norman Lemme was awarded the degree of Doctor of Jurisprudence at Vanderbilt University.
Miss Zardetti Dawson was honored as Teacher of the Year at her retirement after 44 years as a teacher, 34 of them in Bullitt County. I was privileged to work with Miss Zardetti and Miss Augusta in my first year at the Shepherdsville School, and I learned a great deal from them.
Mrs. Hilden Catherine Cornell received her Bachelor of Science Degree in Elementary Education from Nazareth College. Mrs. Cornell joined her daughter, Mrs. Darlene Stallings in earning a degree from Nazareth. Also present to see Mrs. Cornell receive her degree were her son, Bobby Jean Cornell, and her grandson, Christopher Stallings, along with many friends.
In the Hebron newsletter we learned that Mrs. Robert Holsclaw and Miss Pat Browne motored to Bowling Green to bring Miss Clara Ruth Browne home for the summer; that Mrs. Howard Stallings was home following eye surgery; that Mr. and Mrs. Glidden had gone to Nevada on vacation; and that Mr. and Mrs. Kenneth Elder had moved to a home on Blue Lick Road.
In Cedar Grove news, we read that Stanley Lanham was home from Fort Knox on a two-week furlough before heading to camp in Georgia; that Mr. and Mrs. Calvin Young, and Mrs. Eunice Young helped celebrate Wayne Shehan's 77th birthday with a delicious dinner at his daughter's home; and that the James Wilson family spent a holiday in the Smokies.
The Hebron correspondent was happy to write that Mrs. Frank Quick Sr. had taken her to the Hebron Cemetery to decorate the graves. She also wrote that Mrs. Howard Stallings came home following eye surgery; and Mr. Irvine Kelly was operated on at Sts. Mary and Elizabeth Hospital.
In the 4-H Style Revue at the Roby School, Becky Garman had the best apron, Debbie Gutermuth had the best homemade skirt and blouse, Allysan Smith came in first in the "First Dress" category, Marcia Ann Caple led in "Play Clothes," Genne Price was champion in the "Mix Match" group, Sandy Rinkel came in first in the "Advance Dress" category, and Karen Shaw was first in the "Formal" category.
Thomas Louis Roby of Mt. Washington was chosen to serve on the State Fair Youth Advisory Committee.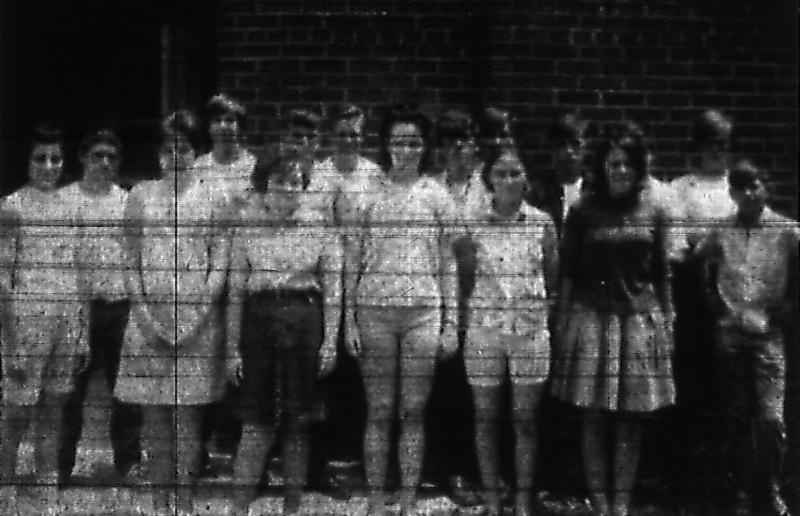 Neighborhood Youth Corps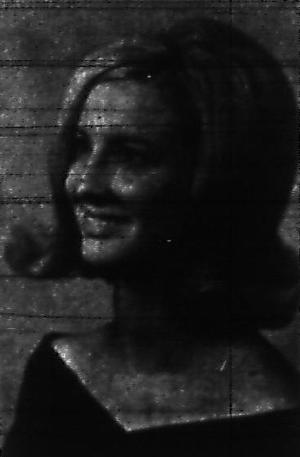 Mary Jean Marcum
Were you one of the students pictured with the Shepherdsville Neighborhood Youth Corps for the summer of '68? Those pictured included Roger Hilton, Curtis Hatchell, Billy Smith, Tommy Meadors, Roger Gilbert, Jack Lay, James Loser, Michael Walls, John Lay, Leon Fox, Charlotte Hines, Rita Richardson, Roberta Faye, Diane Pratt, Brenda White, and Deborah Gilbert.
Wayne and Denise Breeden were houseguests of their grandparents, Leo and Virginia Bleemel, while their parents attended a Lions Convention in Owensboro. The Bleemels treated their grandkids to a night at the St. Aloysius picnic supper in Shepherdsville.
Mary Jean Marcum, a graduate of both Shepherdsville High School and Campbellsville College, would begin teaching in the fall at Doss High School in Louisville.
The Lebanon Junction column was devoted to bidding a farewell to Father Boehmicke, pastor of both St. Benedict's and St. Clare's of Colesburg who was leaving to begin work in another parish.
And did you attend "Bullitt County Day" at Fontaine Ferry Park and ride the Comet?
1943 - 75 Years Ago.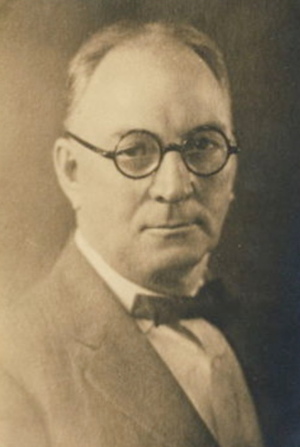 Dr. Samuel Howard Ridgway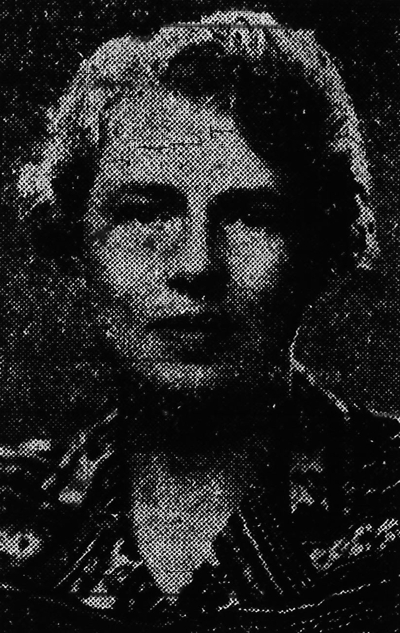 Mrs. T. C. Carroll
Among the numerous deaths reported in the paper was that of Dr. Samuel Howard Ridgway, a beloved citizen of Bullitt County who was born near Cupio, and who served as a physician for over fifty years in Bullitt County. His home on Second Street in Shepherdsville (now Joe B. Hall Ave.) would become the home of the public library in the years to come.
Mrs. T. C. Carroll of Shepherdsville was appointed Women's Chairman of the Donaldson Campaign for Kentucky governor. Mrs. Carroll was also National Democratic Committeewoman from Kentucky, having been appointed to the post in 1941.
Russell Jenkins of Shepherdsville was appointed Bullitt County campaign chairman for the Ben Kilgore campaign for governor.
Freddie Sadler bought the F. E. Sadler Truck Line at auction. He was the eldest son of the late F. E. Sadler, and he had been running the business along with his mother and brother Ray Sadler since his father's death a few years ago.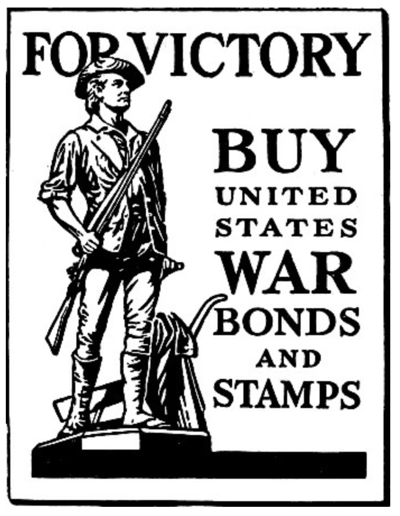 The Pioneer News sent its issues to local boys in the military, and received thank you's from a number of them including Cpl. Thomas P. Joyce, PFC Radford L. Patterson, Bell. M. Clark, PFC Chester Heffley, Pvt. Henry H. Mattingly, Pvt. James R. Buffin, Pvt. James Jupin, Pvt. George Douglas, Cpl. Jerome (Pinhead) Dawson, Pvt. Martin K. Ryan, Pvt. W. T. Moser, 2Lt. Francis I. Clark, Pvt. Perry Berkstresser, Robert J. Jackson, Sgt. Wathen E. Viers Jr., 4-Tec John B. Viers, Pvt. L. H. "Bobby" Rice, and Pvt. Charles F. Hagan among others.
With the war raging in Europe and Asia, hardly a page of the paper failed to include an encouragement to buy war bonds and stamps to support the effort.
Marvin H. Masden of Lebanon Junction completed his basic training in preparation for active duty.
Mr. and Mrs. Ehrman Maraman of Shepherdsville announced the marriage of their son, PFC M. K. Maraman to Miss Lucy Mae Rachel of Pineville, Louisiana. He was then stationed in Nebraska.
In the Personals Column we learned that Mrs. Hazel (Crawhorn) Mann was in Los Angeles working in an anti-aircraft factory while her husband Pvt. George L. Mann was stationed nearby. Also, Mesdames Cecil Smothers, Thurman Shouley, Tom Adams, and J. V. Shaw, along with little Tommy Shaw, left for West Palm Beach to spend two weeks with Cpl. Cecil Smothers, Pvt. Thurman Shouley, and Cpl. J. V. Shaw, who were stationed at Camp Murphy, Florida.
In Mt. Washington news, Mrs. Fronie Harris was a Sunday guest of the E. T. McAfee's and heard her former pastor, Rev. C. K. Dickey preach. Also, the Jasper family gathered at J. R. Jasper's for a family dinner.
C. J. Fogle of Shepherdsville was selling milk goats at the Old Cassidy place on Blue Lick Road near Huber's Station.
And A. P. Weller had a 1940 Chevrolet 30 passenger school bus for sale. Anyone thinking of starting their own school?
Did you know that little Audrey Cox had the measles; or that Mrs. Edna Lane was having her living room refinished; or that the blackberry plants were blooming like crazy; or that K. F. Bolton cleaned off the new cemetery which was badly needed? Well all that and more was happening up and down Cedar Grove Road.
And the local Star of Hope Chapter was serving a chicken dinner at the Masonic Temple on June 8th. Cost was 75 cents a plate. Save a place for me in line!
1918 - 100 Years Ago.
In 1918, Bullitt County was dotted with small schools, and the paper reported the names of the already hired teachers for the fall term. They included Christina Skinner (Corinth), Willie Chickering (Highland), Margaret Hardesty (Chappell's Ridge), Varina Mudd (Shades), Gussie Quick (Woodlawn), Alma Forrest (Bullitts Lick), Bertha Wallace (Mt Elmira), Nadine Melton (Hebron), Verna Funk (Brooks), Nellie M. Starks (Beech Grove), Mayme Stephens (Mt. Washington), Edyth Clark (Sugar Valley), N. H. Beeler (Edgewood), Ruby Monroe (Whitfield), E. Nora Bridwell (Glades), Edna Starks (Pleasant Hill), Alleen Swearingen (Cedar Grove), Mollie Roby (Victory), Ethel Wise (Woodsdale), Maggie Wise (Hobbs), Bertha Trunnell (Glen Ella), Mary Dawson (Pitts Point), Mary E. Bell (Beech Grove), Lillian Wiggington (Hays), Ida May Greenwell (Zion), Lillian Monroe (Cave Run), Mamie Smith (Harned), Elizabeth Cash (Mt. Carmel), Pearl Laswell (Culvert Springs), Willie May Ridgway (Oak Grove), Leona Johnson (Shepherdsville), Elsie M. Jackson (Mt. Washington), Louise Rankin (Bowman Valley), and Mary E. Jackson (Lebanon Junction).
This didn't include the main school in Shepherdsville, or the small schools at Mt. Olive, Nichols, Sunny Side, and Clermont. The latter four did not have teachers yet.
The paper reported, "We have been informed that the rifle range at West Point will be enlarged. The line will be up Salt River on the Bullitt County side to the Luke Hibbs place, then round by Mt. Eden and through to Knob Creek, near Cupio and then to West Point. This will take in a large part of the western part of the county. Some of the best farms lay in this tract and it will cause many families to have to move."
In April, field artillery units from Camp Taylor had arrived at West Point for training on 20,000 acres near Stithton. The above described addition added another 40,000 acres to what was becoming Camp Knox.
Even though the government had taken over management of the railroads during the war, accidents continued to occur. In June the L. & N. Flyer No. 7, that had been involved in the terrible December wreck, wrecked again, this time at Huber Station. Although many were badly hurt, no one died in this wreck.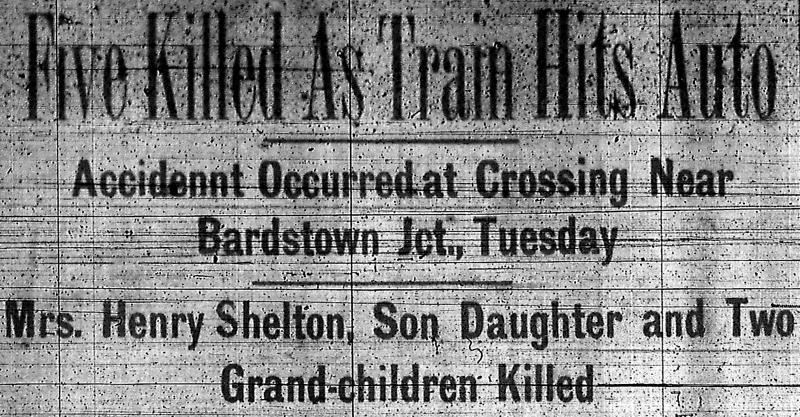 Then in the middle of June, five people died when their vehicle was hit by a speeding train at a railroad crossing just south of Bardstown Junction. Killed were Mrs. Henry Shelton, John H. Lee, Letitia Lee and her infant child, and the daughter of Mr. and Mrs. Lawrence Howlett.
Fires caused havoc in places with Pete Philpot's family barely escaping as fire destroyed their home. Then William Logsdon's store and home at Clermont burned down, and C. E. Wise of near Wooldridge Ferry lost his barn and outbuildings together with about 300 bushels of corn.
Christopher and Lula Schaefer received a letter from their son Sgt. Oscar Paul Schaefer who was stationed in France. According to the letter, he was well, and he mentioned that Golden Riley of Hobbs was there and well also.
The Schaefer's had lost another son, Thomas in the December train wreck, and surely treasured receiving word from Oscar. Sadly it may have been one of the last times they heard from him. Oscar was wounded in the fighting in France, and died of his wounds in September. He is buried in France.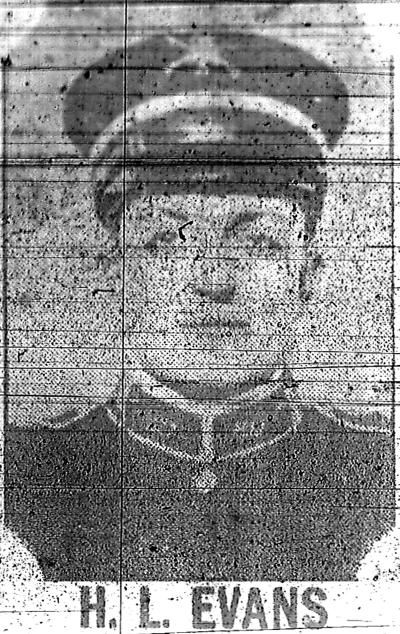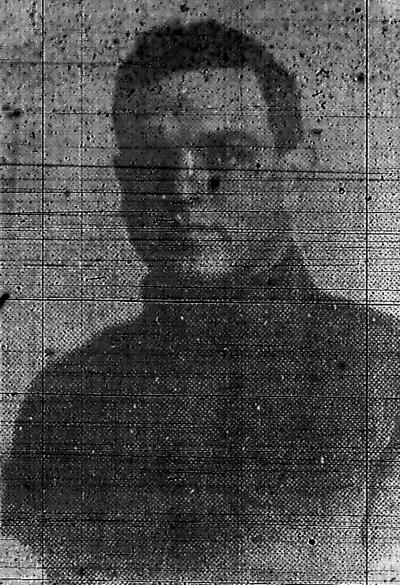 Longacre
The first Bullitt County boy to die in France was Cpl. Herman L. Evans of Lebanon Junction.
Another local soldier was Charles Chester Longacre, a grandson of the late Silas F. Barrall. Longacre was pictured in the paper, and said to be somewhere in France. He survived the war, returned home and went to work for the railroad as a fireman. Then in 1927, at the age of 36, he died of a ruptured appendix.
It had been a difficult, terrible year for a lot of folks, and for many it would get worse before it got better. Among other difficulties to come would be the Spanish Influenza that would begin to arrive in September.
---
Copyright 2018 by Charles Hartley, Shepherdsville KY. All rights are reserved. No part of the content of this page may be included in any format in any place without the written permission of the copyright holder.
---