It Happened in June
The following article by Charles Hartley originally appeared in The Pioneer News on 26 June 2017. It is archived here for your reading enjoyment.
---
We will be looking back 10, 30, 50, 70, and 90 years to see what was being printed in The Pioneer News in 2007, 1987, 1967, 1947, and 1927 in the month of June.
2007 - 10 Years Ago.
Collectively, Herschel and Pat Ricketts, Lonnie and Myrtle Washburn, Billy and Wanda Cox, Everett and Nettie Coy, Clarence and Lillian McDonald, Donald Kenneth and Ramona June Kerr, and Bob and Jane Harned had totaled 350 years of married life as each couple celebrated their golden wedding anniversary.
However, they would need another decade to reach the milestone of Sidney and Evelyn Griffin who were celebrating their 60th wedding anniversary.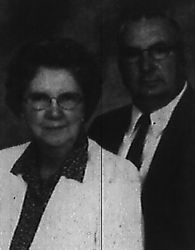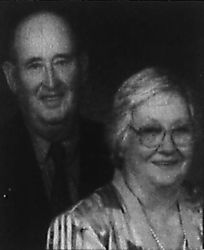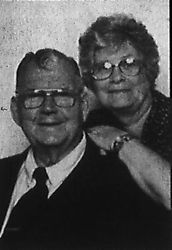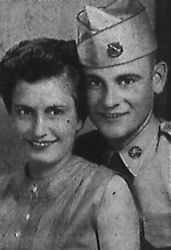 Left to right: Ricketts, Washburn, Cox, and Coy.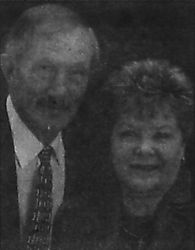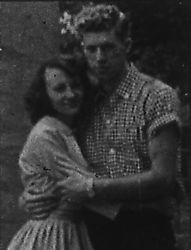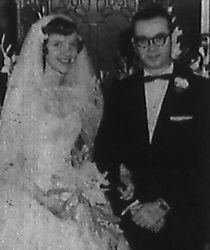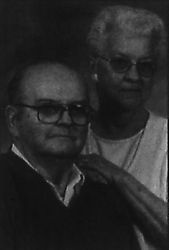 Left to right: McDonald, Kerr, Harned, and Griffin.
Megan Michelle Nalley was crowned Miss Bullitt County Fair 2007. Danielle Pauline Dafler was the first runner-up, Erica Michelle Meenach was the second runner-up, Kandace Dawn Burton was third and Abby Lea Karcher was fourth runner-up.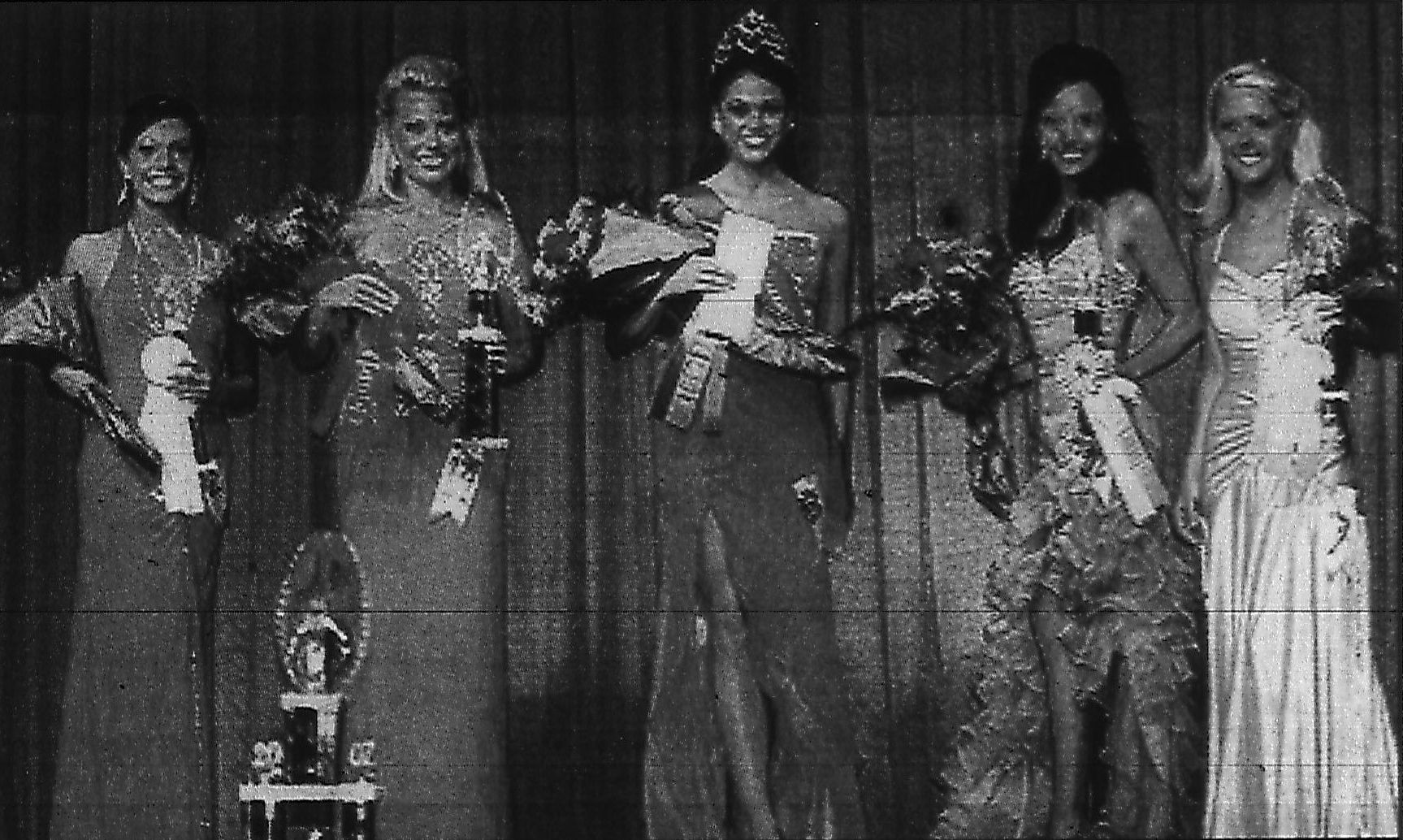 I bet Landon Lawrence really enjoyed his watermelon at the County Fair.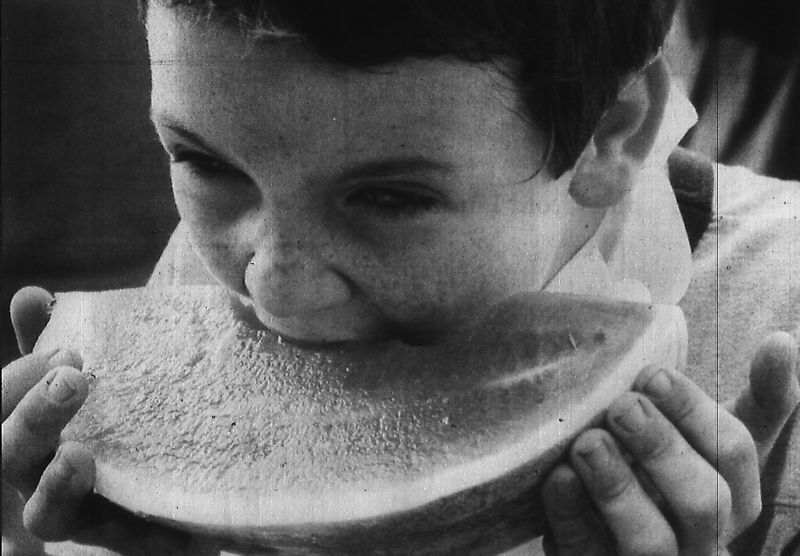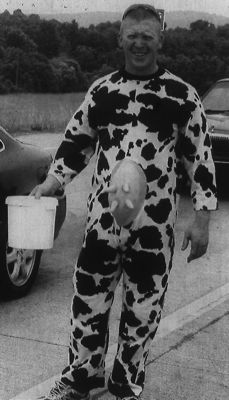 Southeast Bullitt firefighter Adam Heath was "udderly" excited about collecting money for the Crusade for Children in his cow suit.
I wonder if Angelo Nasti remembers his pipe organ and wooden spoon, or Nathan Meredith's rainstick, both homemade musical instruments created as part of Nichols' music teacher, Brenda Hutchison's lesson. Others included Abbey Davis' maraca, and Alyssa Renfrow's xylophone/drum/flute combination.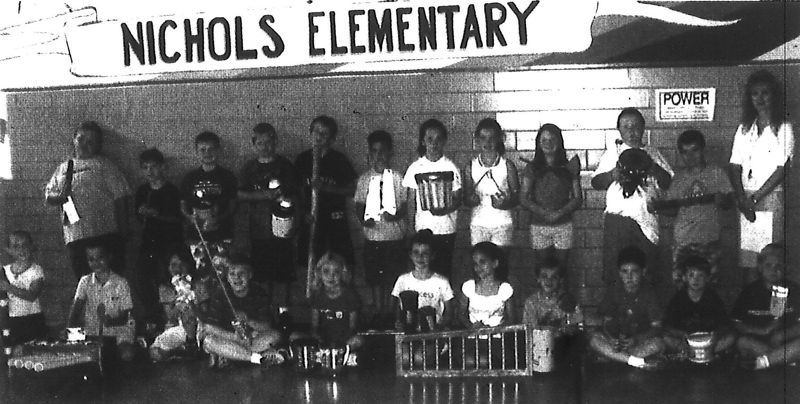 Nichols Elementary Instrument Makers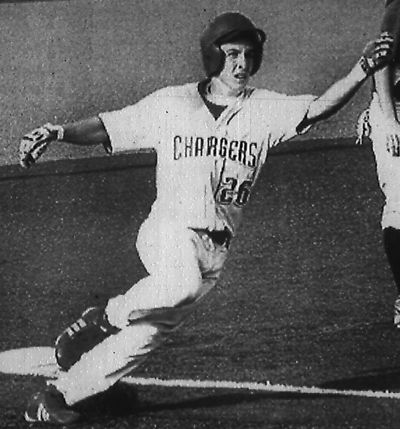 Bobby Harrison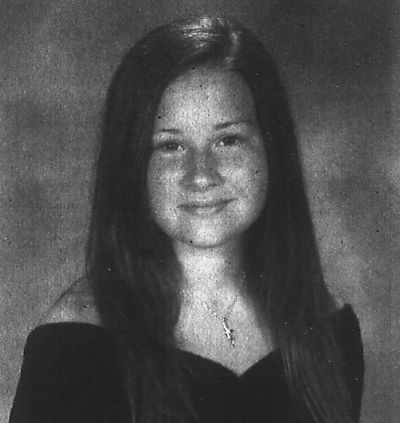 Dinah Elliott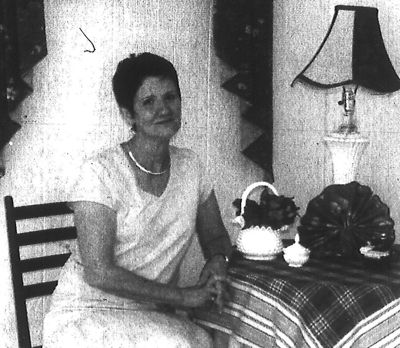 Barbara Jordan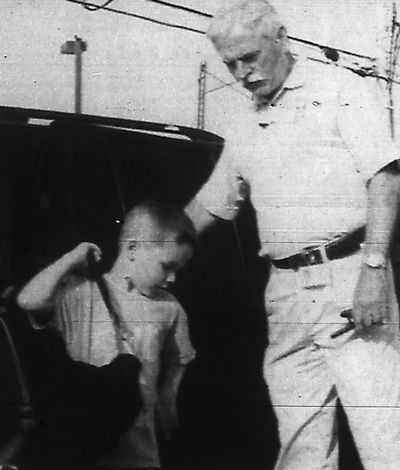 Mr. Firquin
Barbara Jordan, a skilled seamstress, opened her own "Little Curtain Shoppe" on Buckman Street.
Ricky Seay finished third in the discus at the Class AA Kentucky State Track and Field Championships.
Bobby Harrison was pictured rounding third and heading for home in the Sixth Region tournament. Bullitt East won 10-0 over Portland Christian, but lost to PRP 8-0.
Rod Firquin retired as Old Mill's principal after serving there for 11 years, as part of his 32 years as a Bullitt County educator.
Dinah Elliott was selected by the Bullitt Central faculty as the school's 2007 Honor Graduate.
Selected students with perfect attendance at the elementary schools were awarded bicycles. At Brooks, Diana Roederer, Keri Sparks, Kyle Beasley, and Austin Mack were the winners. At Freedom Elementary, Kassidy Hill and Sean Sutton won bikes. At Cedar Grove the winners were Luis Ortiz and Faith Belanger. The winners at Shepherdsville Elementary were Kerigan Robison and Jordan Fleming.
The new officers of the Woman's Club were pictured in the paper, including Barbara Wright, Jackie Allgeier, Betty Porter, Donna Stout, and June Daugherty.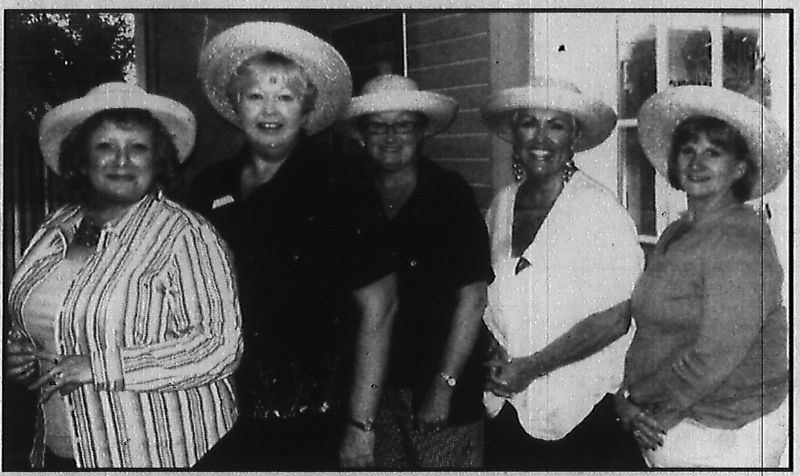 And Stephen Thomas wrote an excellent article about Christena Gabehart who achieved her goal of graduating from high school despite a lifetime struggle with cystic fibrosis and asthma. Lung transplants gave her some years of normalcy, but as you may already know, Christena's life came to an end just seven years after this article was written, as did that of her brother George who fought the same battle.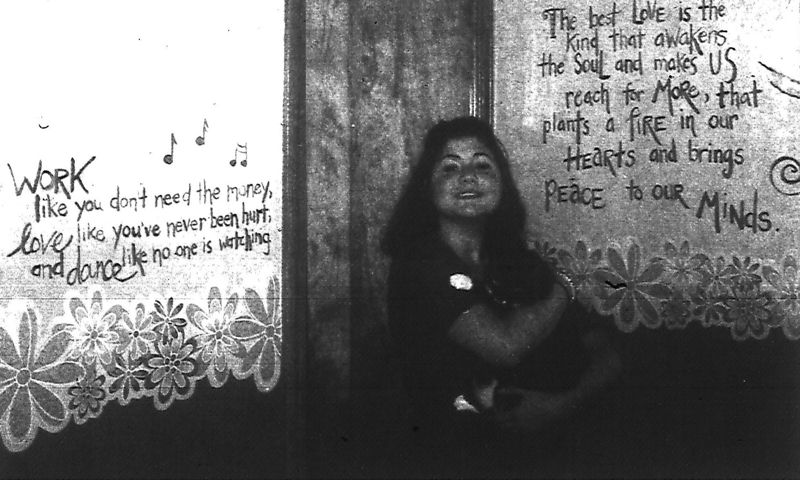 Christena
1987 - 30 Years Ago.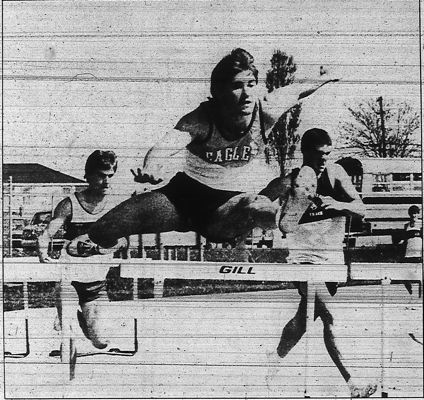 George Hodge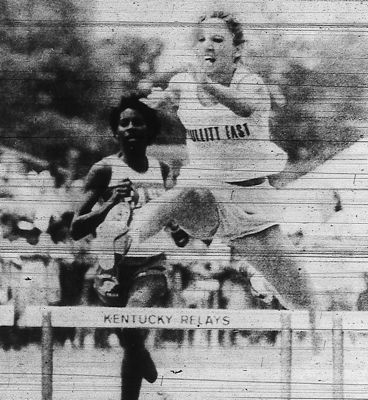 Michelle Wilson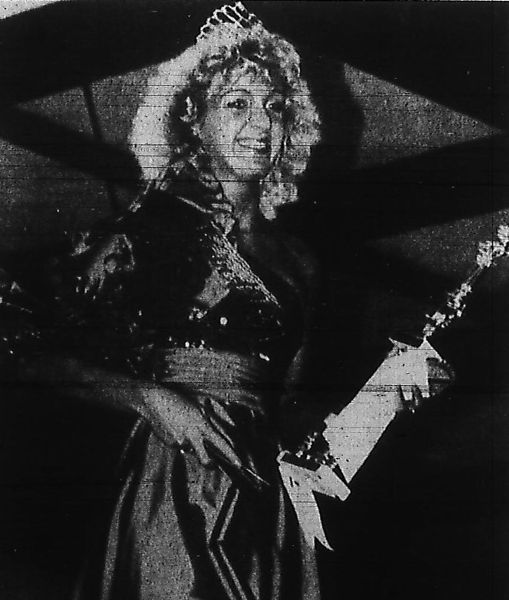 Kara Longacre
George Hodge of North Bullitt competed in his fourth straight year in the state track meet. In each year he competed in a hurdles event.
Nan Wilkins resigned from the Bullitt County School Board to return to the classroom at Hebron as a home economics teacher.
Irene Patterson, Mable Shoulders, Geneva Gentry, and Clara Simmons all enjoyed visits from Clifford and Helen Foster according to Lois Simmons, the Pleasant Grove reporter.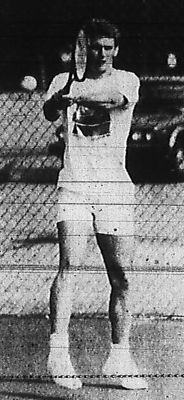 Shawn Pickett
Bob and Ginger Carter of Lebanon Junction thanked Howard Starcher, Norma Hoagland, Margaret Norris, Larue Mullins, Shirley Hourigan, Mary Rice, Linda Duckett, J. I. Samuels, Lottie Schultz, Mary K. Shepherd, Kathy Marks, Norma Streble, and Mona Tamme for the success of the intramural program.
They also thanked Mr. Van Meter for managing the program, his wife for helping supervise the kids, and Cathy Geary and Nancy Rausch for being scorekeepers.
Bullitt East's Michelle Wilson captured first place in the 300-meter hurdle event at the state competition. She also placed second in the 400-meter dash, and third in the 200-meter dash.
Shawn Pickett defeated Jim Rice in the men's "A" division tennis tournament to take first place. He had earlier defeated Lloyd Harris to advance to the finals.
The 1987 All-Bullitt County Baseball Team was announced. Player of the year was Craig Simpson of Bullitt Central. Junior of the Year was Kevin Hughes of Bullitt East. Sophomore of the Year was Ambrose Mendoza of North Bullitt. Other players on the list included Mike Hightclew, Troy Lewis, and Eric Moore of Bullitt East, Mike Sharp, Brian Tinnell, and Lance Smith of Bullitt Central, and Eric McGlothin of North Bullitt.
Kara Longacre, daughter of Morris and Barbara Longacre, was chosen as Miss Bullitt County Fair. She received her crown from Eva Brashear, the previous year's winner. First runner-up was Susan Mitchell; second runner-up was Melissa Ann Johnson; and the winner of Miss Congeniality was Shelly Lynn Rhodes.
And Ray Armstrong announced his retirement as a social worker for the Bullitt County Schools. Ray graduated from Mt. Washington High School in 1949, and later attended Campbellsville College where he earned a degree in secondary education. He was one of the charter members of the Fellowship of Concern, and served as pastor at Clermont Baptist Church. In retirement, one of his passions would be his orchard.
1967 - 50 Years Ago.
William R. French, Sheriff of Bullitt County, died at the age of 59, struck down by leukemia. Before joining the sheriff's office, he had owned and operated a service station in Shepherdsville. Survivors included his widow, the former Esther Magdalen Bryan; three sons, William G., Russell, and Paul K. French; and a daughter, Mrs. Donald Shumate.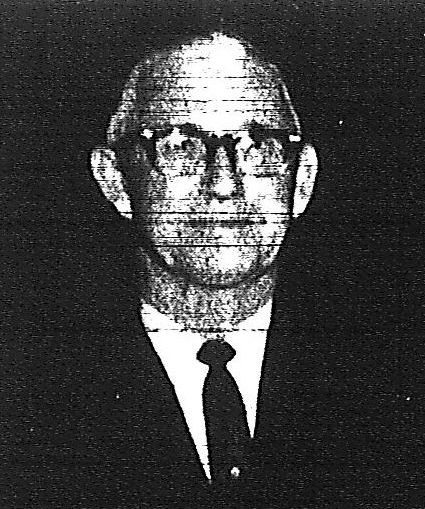 William French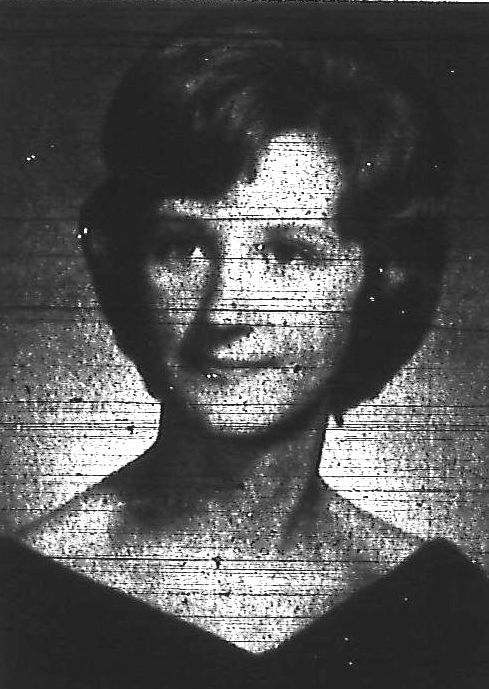 Linda Tate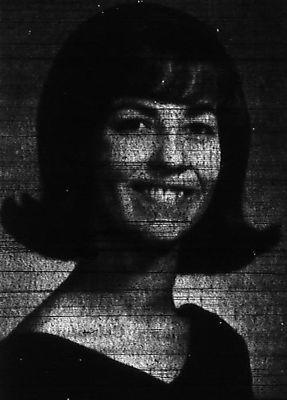 Bonnie Ferguson
Leonard J. Light, chief Deputy Sheriff for the previous four years, was appointed by Judge Neil Farris as Acting Sheriff of Bullitt County following Sheriff French's death.
Miss Linda Tate, daughter of Mr. and Mrs. Dennis Tate, received a scholarship from the Salt River REA to attend the University of Kentucky and study home economics. Linda, a student at Shepherdsville High School, was editor of the school yearbook, and selected by the school faculty as the "Outstanding Senior Girl."
Fifteen players from Shepherdsville's six Little League teams were picked to form the Shepherdsville All-Stars. They included Anthony Sears, Gabe Kinney, Billy Simms, Dale Goff, Bruce Coulter, Steven Barnes, Steve Larimore, Eric Simms, Tommy Jones, Billy Hardy, Johnny Bowman, Roger Dawson, Ancil Harbin, Ricky Reesor, and Larry Hatfield. Their coaches were Tom Tyre and Charles Coy.
The S.H.S. Senior Class of 1957 held their 10-year reunion, and 21 members attended. They included James Stevenson, J. B. Shelburne, Donald McGlasson, Lewis Cockerel, Moise Napier, Donald Christmas, Wanda Conlin, Betty Armstrong, Betty Ward, Joyce Stamps, Carolyn Miller, Esther Pike, Catherine Easton, Shelby Baker, Anita Hope Armstrong, Phyllis Powell, Betty Westerman, Danna Winkler, and Charles Herrick.
Dr. and Mrs. James W. Roney of Lebanon Junction, and Mr. and Mrs. Billy Howard Smith of Shepherdsville were pictured in the paper as they enjoyed a vacation at Miami Beach.
The members of the Lebanon Junction Rescue Squad were congratulated for getting little Gary Hall from under Dennie Beeler's house where he was stuck for two hours.
The Woman's Club installed new officers including incoming President Mrs. Bruce Hartsell, President-Elect Mrs. Ben F. Robards, Treasurer Mrs. J. W. Hardaway, Vice President Lucille Warren, and Secretary Mrs. Thelma Newman.
Mrs. Lizzie Weller celebrated her 90th birthday. She was born on Wilson Creek near Lebanon Junction, and was a dressmaker at Boston before her marriage. She spent her entire married life in the Cedar Grove community.
James Edward Brashear of Mt. Washington, and John B. Cruise Jr., of Shepherdsville, both graduated from Western Kentucky University.
Bonnie Ferguson, daughter of Mr. and Mrs. E. L. Ferguson of Brooks, received an award at S.H.S. for the most outstanding student in Home Economics. She was presented her trophy by Mrs. Helen Underwood, her Home Economics teacher.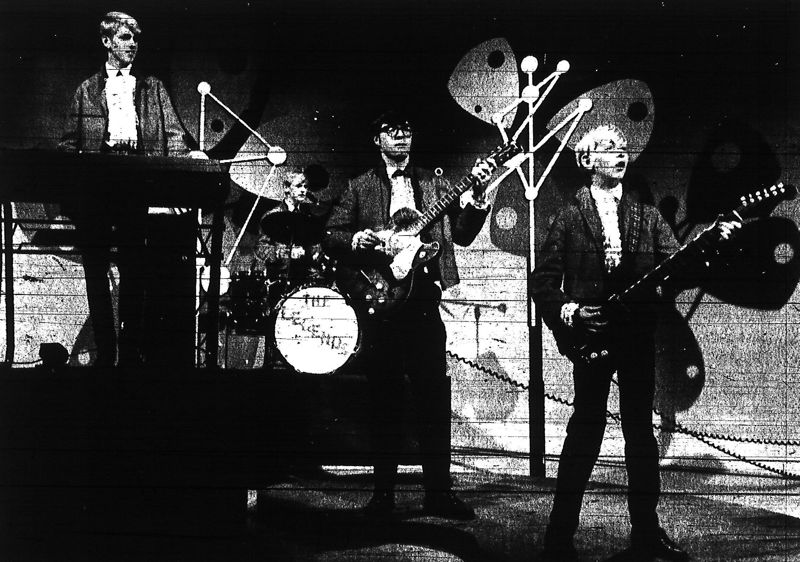 The Legends
And "The Legends," a combo of four Shepherdsville boys, taped several numbers for WHAS-TV's "Hi Varieties" show. The four included Layne Abell, organist, Bill Moore, vocalist/drummer, Rickie Summers, rhythm guitar, and Terry Smith, lead guitar.
1947 - 70 Years Ago.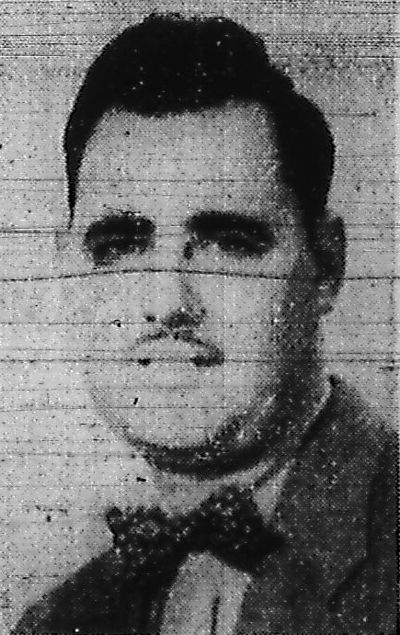 Walter Lee Crady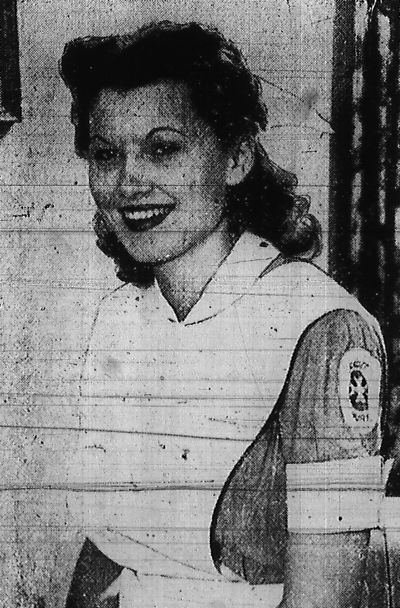 Eva Virginia Dalton
Walter Lee Crady, a graduate of Lebanon Junction High School, graduated from Campbellsville College, completing a two-year program in 12 months. Walter, who was Salutatorian of his college class, had served in the navy between high school and college.
The Hebron correspondent reported that Frank Quick was in the hospital following emergency surgery for an acute appendicitis attack that he suffered while driving his tractor. His friends and neighbors baled and put away his hay crop for him after his illness.
Miss Eva Virginia Dalton, daughter of Mr. and Mrs. B. H. Dalton, formerly of Lebanon Junction, was named "Miss Duke University School of Nursing for 1947" by her classmates.
In Mt. Washington, Darrell Alcorn became engaged to Mildred Ryan; Donald Coomer was in the hospital for a tonsillectomy; Roy Gentry fell from a step ladder while doing repair work on his hotel building, and broke some ribs; and Mr. and Mrs. Bryant Moore, Miss Corrine Owen and Pope Sheehan spent a weekend in Indianapolis at the Speedway race.
Mark Rhea, son of Mr. and Mrs. Edward S. Rhea who lived near Shepherdsville, earned a master of science degree from Iowa State College in agricultural education. He was appointed a professor at State Teachers College in North Dakota. Mark graduated from Shepherdsville High School in 1937, Iowa State College in 1941, and spent four years with the Army Corps of Engineers before returning to school to get his masters degree.
The Lebanon Junction correspondent reported that Leona Kappel had died. She was survived by her husband John, five daughters including Mrs. Edna Lands, Mrs. Flossie Briscoe, Mrs. Katherine Riggs, Mrs. Mamie Tipton, and Miss Helen Kappel, and four sons, Clifford, Elmer, John, and Dave Kappel.
Miss Swearingen Weller accepted a position as bookkeeper for attorney S. J. Stallings, and she was rooming with Miss Zora Rayman.
Mrs. Billy Roy Pennington and daughter moved into their home in Salt River that they had recently purchased.
Mr. and Mrs. Hugo Maraman and their children, Olliebelle, Barbaranell and Lloyd Maraman spent a Saturday at Fontaine Ferry Park.
Frank Scroggins, Master, and H. H. Combs, Secretary of Bullitt Lodge No. 155 advertised that the lodge met the first and third Monday evenings of each month.
In Cupio news, a large crowd attended the Knob Creek Cemetery Memorial Day; Miss Eunice Ridgway hosted Mrs. Nancy Sheane, Miss Loraine Sheane, Miss Elizabeth Ditto, and Mrs. Drommel; and Wayne Hopewell spent a Saturday with Clarence Dawson.
Mrs. J. F. Wiggington of Shepherdsville was one of ten teachers in Kentucky to be awarded a scholarship to Western, which was given to encourage students to pursue courses in library science.
Mrs. Edith Walker decorated Little Flock Baptist Church for the wedding of Ina Fay Mobley to Clyde Raymond.
Lucinda Masden, 90 years old, and mother of L. L. Masden of Lebanon Junction, died at her daughter's home in Missouri.
In Mt. Washington news, Earl Thomas McAfee, age 67, died after a brief illness. He had been an undertaker there for several years. With his death, the two McAfee Funeral Homes will be operated by his son J. Vernon McAfee and his widow Mrs. Sara McAfee.
And the Lebanon Junction baseball team defeated Elizabethtown 11-1 with Harry Leslie limiting E-town to one unearned run, and striking out 20 batters. In their next game, the Railroaders of L.J. beat E-town 15-0, with Bud Crady pitching a two-hit shutout.
1927 - 90 Years Ago.
David Crumbacker Jenkins and Charles Lee Bradbury, both graduates of the high school at Shepherdsville, graduated from Georgetown College.
Mrs. Fannie Porter of Mt. Washington suffered a compound fracture of her hip when she lost her footing on the slick ground in her yard.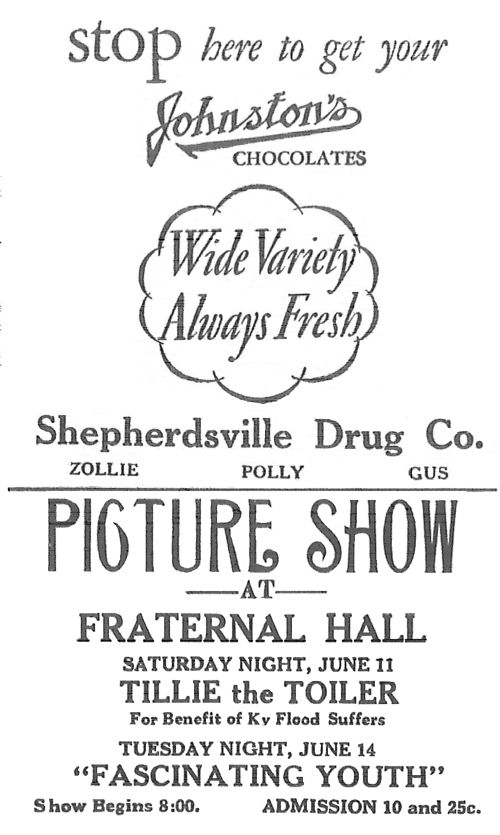 Get some sweets and take in a movie!
Mrs. Fannie Lloyd Hall, Mrs. Dorsey Hall, and Mrs. Albert Fisher spent a Thursday with Mrs. Russell Hall, and helped her paper her kitchen.
In news from the Hilltop community, Ben Smith sent a load of cherries to the city, Professor Charles Hardesty was in Shepherdsville on a Monday, and Mr. Paulley had a good spring wagon and harness for sale.
At Bardstown Junction, Mr. Richard Wathen Sr. was not improving very rapidly.
The Bullitt Lick correspondent wrote that "if anyone should happen to be down the Bullitt Lick road and run out of gas, just stop at Carrol McGlasson's."
In the Personals column we learned that C. R. Smith sold his home to Tom Melton; that Jack Howerton brought his family to visit Gabe Bealmear; that H. J. Crenshaw of Leaches was in town on business; and that Mrs. Ora Sanders of Brooks spent a Monday in Shepherdsville.
J. F. Collings and Sons, of Shepherdsville, advertised that they sold plows, mowers, and corn planters, as well as tractors and fertilizers.
In Pleasant Grove news we learned that Pete Bleemel and his grandson Hilary spent a few days in the City; that lightning killed two valuable milk cows belonging to Robert Grant; and that Mr. Grant's daughter Willie Mae was on the sick list.
Ed Rhea had sold his farm and was offering a lot of equipment cheap, all of it in good working condition.
Death was frequently on folks' minds.
Miss Susie May Parrish, age 21, died at her home in Mt. Washington after a year-long illness. She was the only daughter of Mr. and Mrs. Tom Parrish. She taught school there before her illness. She was survived by her parents, two brothers, Frank and Paxton Parrish, and her grandmother Mrs. Mary Harris. Active pall bearers were Wyhle Ellaby, Hugh Maddox, Dale King, Maurice McAfee, and Herbert McGee.
William Howard Kyle, 25-years-old, died at his home near Cupio after a short illness with yellow jaundice. His parents were Mr. and Mrs. Will Kyle. He was the grandson of William and Nancye Harris. His funeral was held at Bullitt Lick where he was buried.
J. S. Magruder, aged 72, died at his home near Solitude. He left two brothers, Arch and Ben Magruder, and two sisters, Mrs. Nettie Cassell, and Mrs. Letitia Starks.
Robert Troutman, who was about 83, had lived in Shepherdsville for many years. At his death he was buried in the old Troutman burying ground of the John Best farm where his parents and other relatives laid asleep. He was described as a fine painter who did much work in Shepherdsville and the surrounding area. He was survived by two sisters, Mrs. E. H. Mathis, and Miss Annie Troutman.
And, on a lighter note, Mrs. Tom Hall, who lived on the Mt. Washington road, was surprised when her little nephew Charles Ray Owen came running into the kitchen shouting, "Aunt Lizzie, you've got a whole lot of company." It seems that her sisters, Mrs. J. B. Martin and Mrs. Tena Owen, and numerous friends were surprising her with a birthday celebration. Happy Birthday, Aunt Lizzie!
---
Copyright 2017 by Charles Hartley, Shepherdsville KY. All rights are reserved. No part of the content of this page may be included in any format in any place without the written permission of the copyright holder.
---