It Happened in June
We will be looking back 20, 40, 60, 80, and 100 years to see what was being printed in The Pioneer News in 2002, 1982, 1962, 1942 and 1922 in the month of June.
2002 - 20 Years Ago.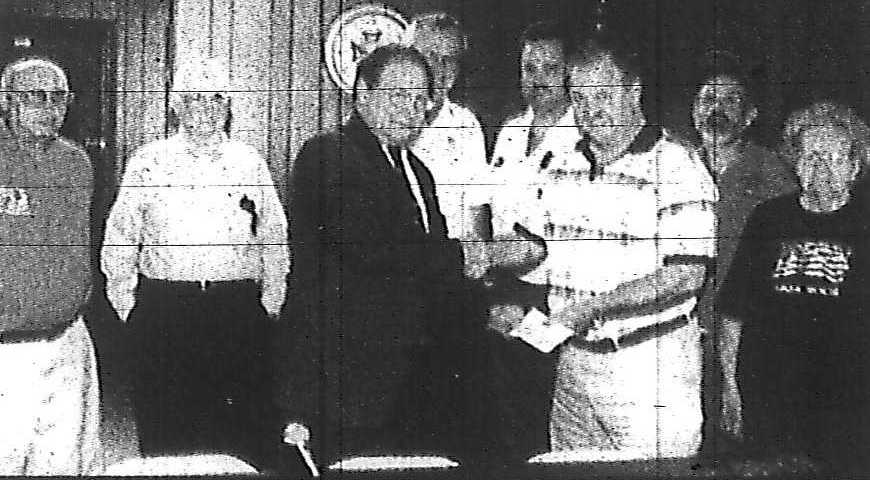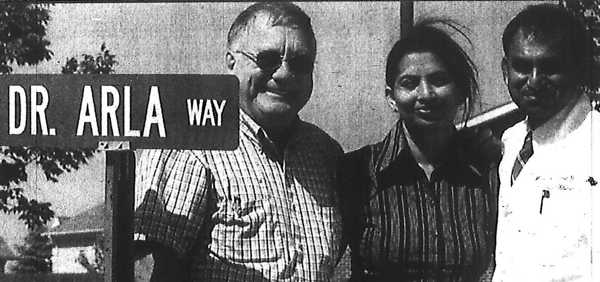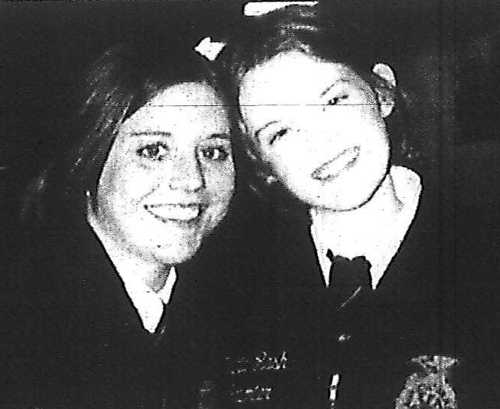 Whitney & Tashia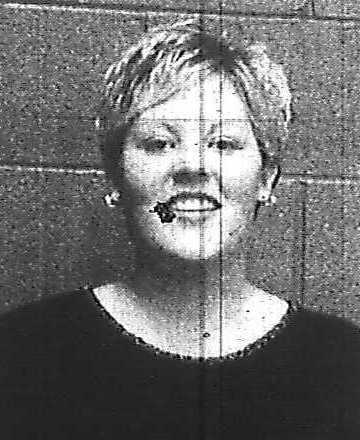 Kassie Parrish
Lebanon Junction Mayor George Halk was pictured receiving a check from Tom Armstrong of the state emergency management agency that helped the city finance an extension of the Rolling Fork flood wall.
Hillview Mayor Leemon Powell was pictured with Dr. Mohanna Arla and his wife as the street formerly named Tanyard Way was now named for the doctor in recognition of his efforts to bring medical facilities to the northern part of the county.
Bullitt Central FFA members Whitney LeGrand and Tashia Rash were pictured as they traveled to Gallatin County for the Regional FFA awards banquet.
Bullitt East graduate Kassie Parrish was selected as student of the year at St. Catharine College in Springfield.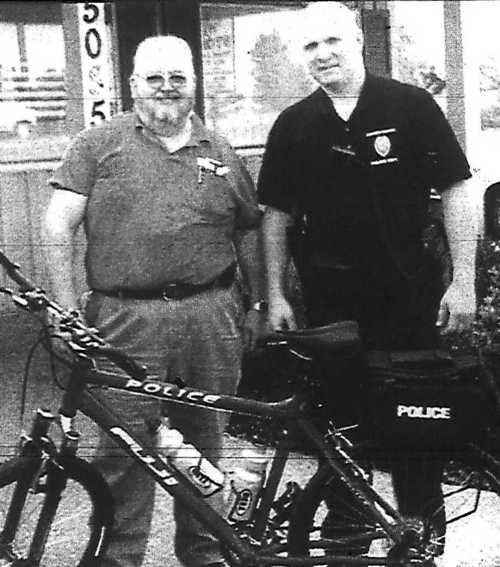 Nina Bain, retired Bullitt County teacher, was one of those honored at the Annual Law Day Ceremony in Frankfort for her work with Kentucky's Law Related Education Program.
David Meek became the first member of Boy Scout Troop 848 to earn Eagle Scout honors.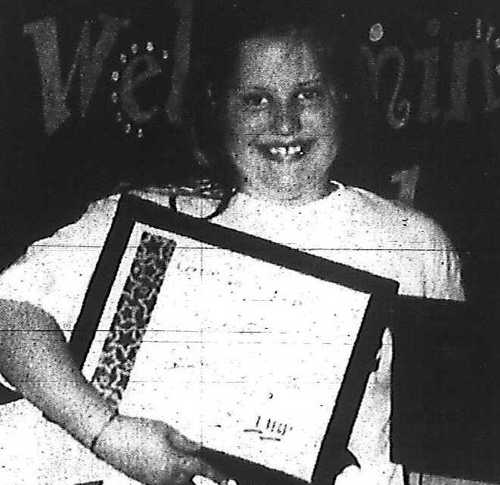 Laura Crady
Many business people over the years have worked to make our communities better, and high among them was Nick Simon of Publisher's Printing. Randolph Settles and LaVonda Barker unloaded 600 books at the Health Department for distribution in the "Hands" Program thanks to Simon and Publishers.
Pioneer Village Officer Mike Murdoch was taking to the streets on a bike to bring a personal touch to the community's law enforcement thanks to a mountain bike purchased with a gift from Tom and Joyce Bernard.
Laura Crady of Lebanon Junction was the district winner in the "AARP Kentucky Grandparent of the Year" essay contest.
Members of the Bullitt County Bar Association, led by their president John Spainhour, met for the last time in the old courthouse. They also paid respect to two senior members, Burlyn Pike and Thomas Givhan who each had over 50 years of legal experience.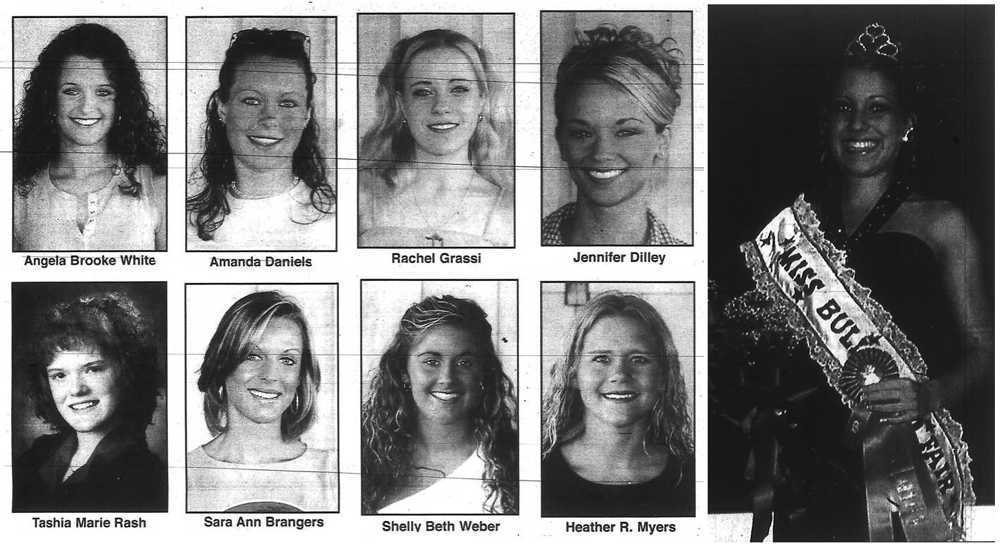 The contestants for Miss Bullitt County Fair included Angela Brooke White, Amanda Daniels, Rachel Grassi, Jennifer Dilley, Tashia Marie Rash, Sara Ann Brangers, Shelly Beth Weber, Heather Myers, and late entry Christine Wallace who was chosen for the honor.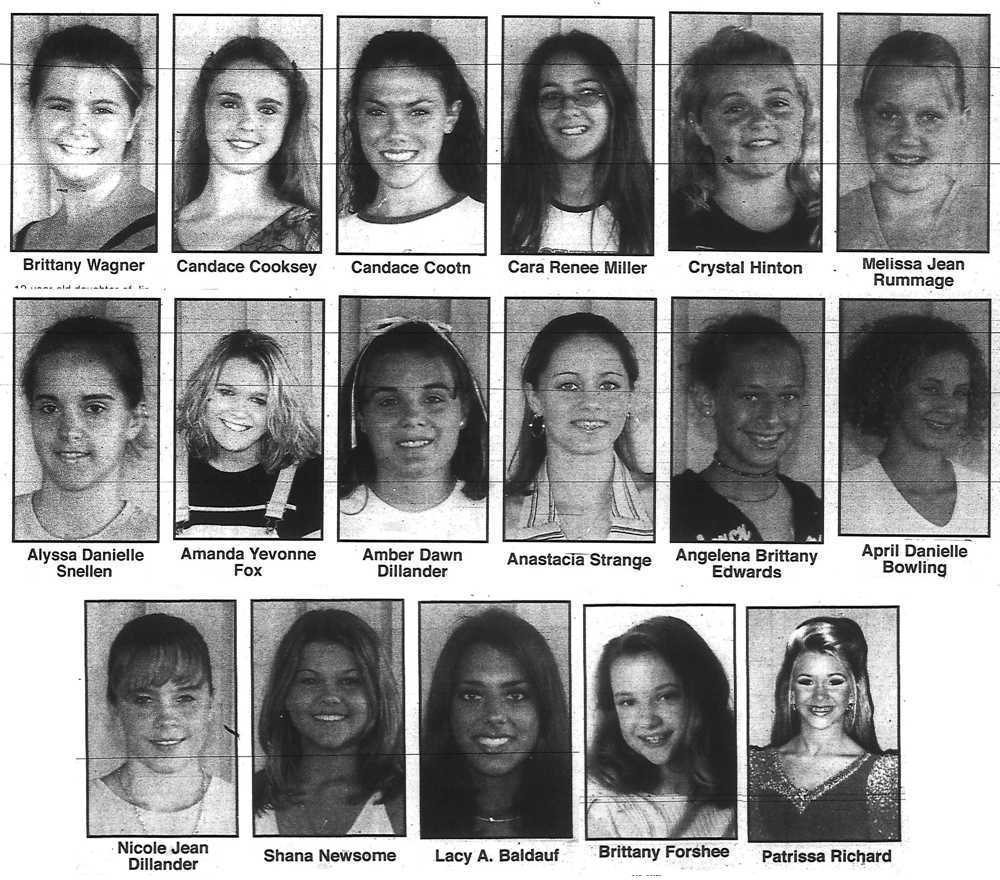 The contestants for Junior Miss Bullitt County Fair were Brittany Wagner, Candace Cooksey, Candace Coont, Cara Renee Miller, Crystal Hinton, Melissa Jean Rummage, Alyssa Danielle Snellen, Amanda Yevonne Fox, Amber Dawn Dillander, Anastacia Strange, Angelena Brittany Edwards, April Danielle Bowling, Nichoe Jean Dillander, Shana Newsome, Lacy A. Baldauf, Brittany Forshee, and the winner, Patrissa Richard.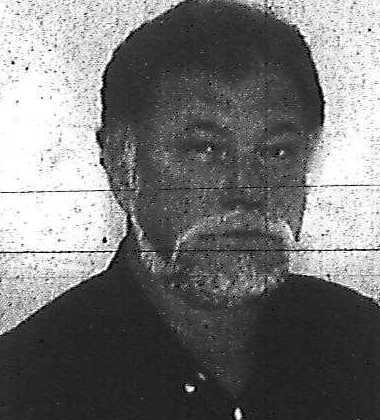 Chris Allen
The 2002 Coaches' All-Bullitt County Baseball Team included from North Bullitt Ben Gordon, Joe Hager, Chris Childers, Tyler Sibley, Bryan Maiden, Norm Casse, and Brian Kulmer. From Bullitt East were Chris Boggs, Landon Collins, Justin Broughton, Tommy Schorck, Josh Newton, Robbie Anderson, David Haycraft, and Billy Willoughby. Bullitt Central's players included Josh Etherton and Charles Young. Additionally, Josh Shepherd of Bullitt Central was chosen "Freshman Player of the Year."
Bill Ranney retired, stepping down from a job as Bullitt Central's assistant principal and athletic director. The paper said his role was going to be filled by three different people, splitting up the load.
And another retiree was Chris Allen, a science teacher at North Bullitt. The headline said he was going to "relax a little." With Chris, that didn't mean with his feet propped up in an easy chair.
1982 - 40 Years Ago.
Jim Beam Distillery was honored as the oldest manufacturing industry in Kentucky during a "Kentucky Appreciates Industry" luncheon at the Galt House.
Lanna Foster's parents, Clifford and Helen held an open house to celebrate her graduation.
Sue Edmonds of Cedar Grove wrote that Cub Scout Pack 686 had a new Cub Master, Jeanette Glass. Her assistant was Edward Thompson, Terry McGawley was the new committee chairperson, Karen Lobb the secretary, and Barry Bannon the treasurer.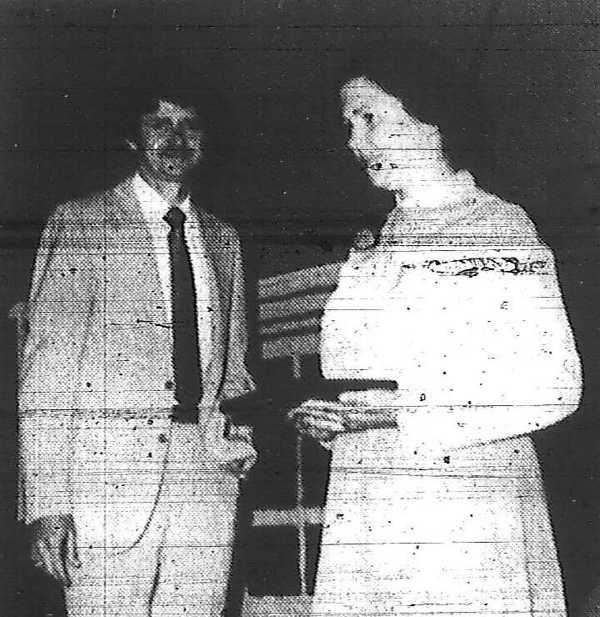 Glenda Watkins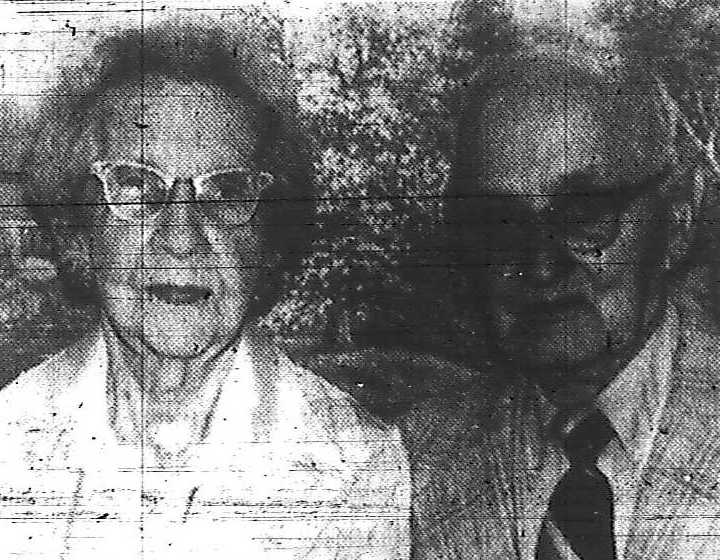 The Schwoebels
In Lebanon Junction, the "Story Hour" kids thanked James Lucas and Robert McMillian for mowing and getting things ready at the city park for them. Ruth Owens, the correspondent, also wrote that Thomas Keeling and J. D. Douglas were the new managers of Fred's Restaurant.
June Dawson of Mt. Eden congratulated Jay Porter, a Bullitt Central senior, for his several accomplishments in JROTC.
Oretha Ridgway of Nichols said that if you wanted to donate money for the maintenance of the Knob Creek Cemetery, you could contact Viola Logsdon or Elizabeth Haycraft. She also wrote that Carla May, granddaughter of Mr. and Mrs. Carlie Kraus, graduated from Kindergarten with a perfect attendance award.
Glenda Watkins and her fellow workers at Shepherdsville Middle School received the Good Housekeeping Award for the third time from the School Board. She received the plaque from Landon Perdew, Director of Buildings and Grounds.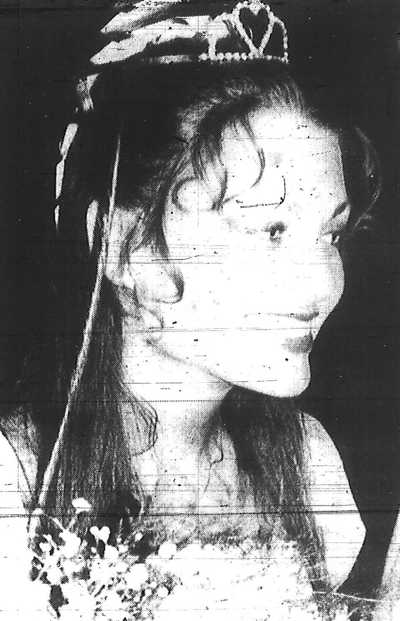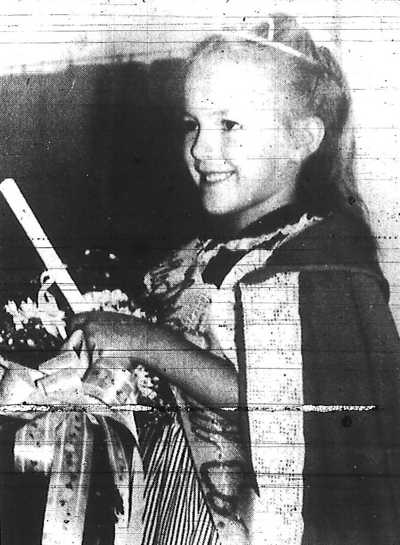 Carla & Alison
Mike Farner wrote the good news that Tom Martin would be returning to both teaching and coaching in the Fall following the hiking mishap that left him paralyzed from the waist down.
Mrs. Louise Bischoff of Hebron community won second prize in the Pleasure Horse Division at the Rock Creek Horse Show.
John Schwoebel and Leora Hatzell were married in June 1922. Then, in 1982, they were celebrating 60 years with an open house at St. Aloysius.
Carla Atwood, a resident of Mt. Washington, was crowned Miss Bullitt County Fair. And Alison Foreman was honored as Little Miss Bullitt County Fair.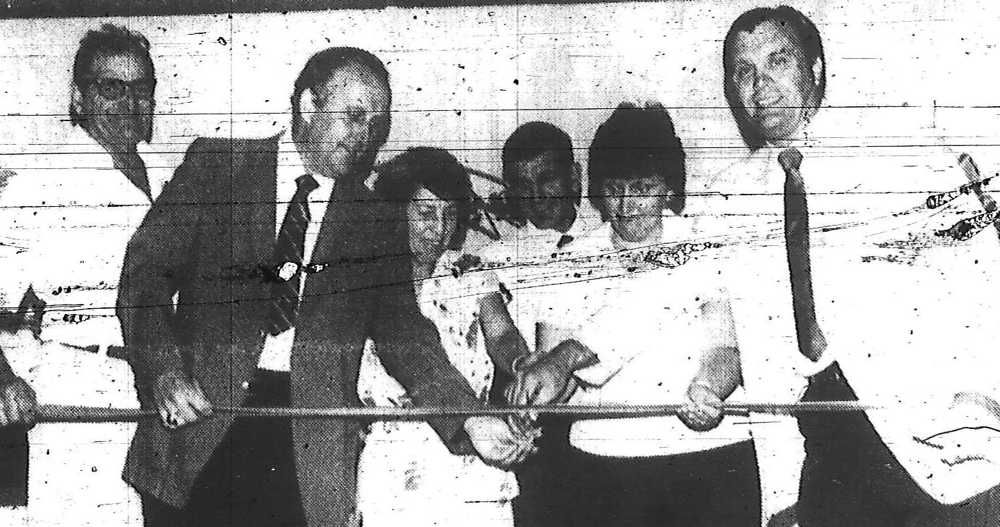 Pictured at the opening ceremonies for the county fair were Chris Glanz, Clifford Haley, Jean Hatzell, Butch Sweat, Nina Mooney, and Sam Hardy.
And The Pioneer News began a celebration issue, marking the 100th anniversary of the paper, with a photo of the 1928 graduating class of Shepherdsville High School.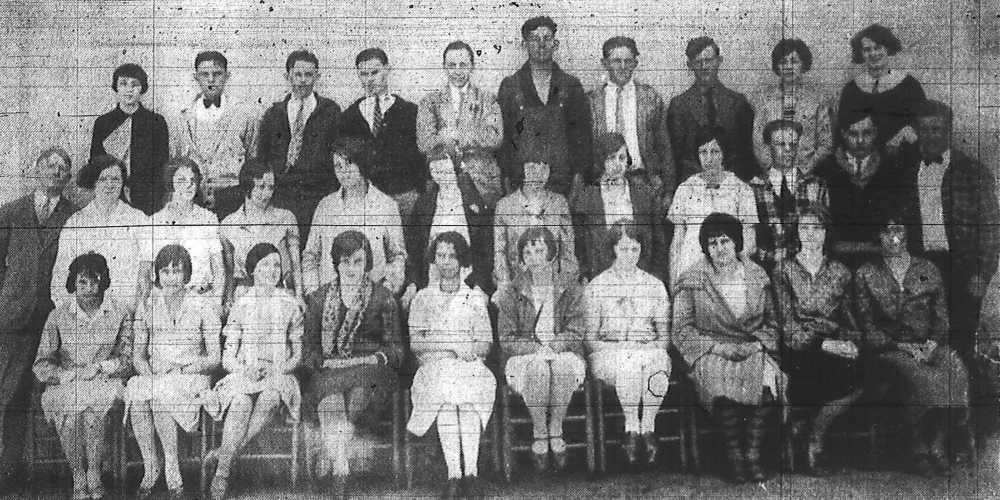 Those pictured included Cora Snellen, Louise Sanders, Wanda Adams, Eugenia Masden, Pansy Collins, Sue Crepps, Elizabeth Gardner, Mae Mathis, Elizabeth Wigginton and Linda Harned.
The list continued with Professor Jack Sanders followed by Thelma Philpot, Anna Garr, Beulah Elliott, Catherine Quick, Dorothy Foster, Natalie Purcell, Gladys Engle, Margaret Baldwin, James Shaw, Edward Rhea, and Bill Younger.
Pictured on the back row were Mary Jane Brownfield, Paul Patterson, Brooks Bell, Millard Deacon, Brunton Purcell, George Berkstresser, Alden Nusz, Johnny Cruise and teachers Cecelia Crenshaw and Ruth Holman.
1962 - 60 Years Ago.
In Mt. Washington notes, Miss Linda Lloyd entertained the following members of her scheduled wedding party at the Blue Boar: Mrs. Lexie Lloyd, Mrs. Eleanor May Troutman, Misses Mona and Cherry Lynn Armstrong, and Miss Barbara Mullins.
Mrs. Ida Holsclaw of the Hebron community wrote that W. E. Morrow, Sr., Jr., and the III were all out with Miss Jane Morrow decorating graves at the Hebron Cemetery. She also wrote that Forest Brooks had returned to his home, and that J. B. Shelburne spent a weekend with his parents.
She also wrote that she was sorry to hear that Hebron Presbyterian Church was without a pastor, but that they had a good V.B.S.
Mrs. W. C. Lanham of Cedar Grove wrote that Mrs. Lucy Viers and Mrs. Jack Duvall spent a day with Mrs. Maye Rice; and that Walter Franke and family of Illinois spent a week with their parents, Mr. and Mrs. Dan Franke and Mr. and Mrs. Bob Ratliff.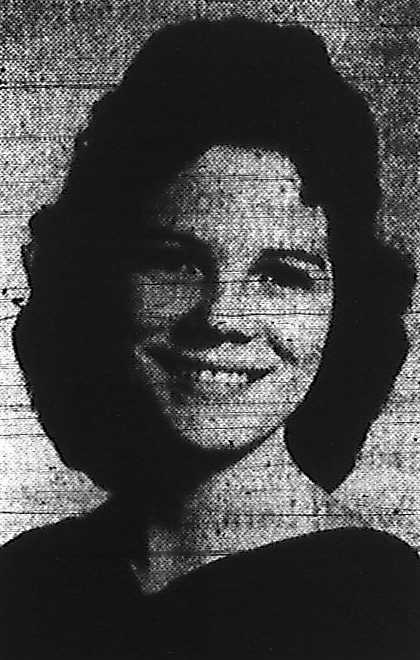 June Wilson
Lottie Mullins of Lebanon Junction reported the death of Scott Whitehouse, a retired railroad man who had retired in 1942 after 50 years service. Survivors included his widow Mrs. Minnie Whitehouse, a daughter Lattice Johnston, and a son Lowell.
Mrs. Joe Hedges of Sunnyside wrote that her husband's brother Tom was in the hospital, and they went to visit him rather than attending church that evening to hear Brother Bishop preach.
June Dawson wrote for the Mt. Eden News that for their V.B.S. preparation, the judges selected Susan Thornton, Peggy Thornton, Sharon Ewing, and Alice Dockery for giving the "best cheers."
June Wilson, daughter of Mr. and Mrs. Robert L. Wilson of Overdale Drive, was chosen the most outstanding Home Economics student by Mrs. Helen Underwood, her teacher.
The Shepherdsville Lions Club elected new officers including Richard Henley as president, Dr. B. C. Moser as first vice-president, Bob Harned as second v-p, and Dr. Curt Firkins as third v-p. Gay Hamilton was chosen "Lion tamer" and L. R. Mattingly as "Tail Twister." Bud Hardy was treasurer and Bearol Culler was secretary. Directors included M. L. Major, Bob Myers, Adrian Jones, and Woodrow Masden.
Miss Margaret Foster of Bardstown Junction wrote that Onie Magruder was building a home in the community near his brother Curtis. Mr. and Mrs. Delmar Crump of Lebanon Junction were also building a new home nearby.
G. H. Swearingen, insurance agent, had his office in Room 5 of the Bullitt County Bank Building in Shepherdsville.
Rachel Ratcliff advertised her beauty center on Highway 44 between Shepherdsville and the toll road.
And Wallace Richardson advertised "Wally's Body Shop" on Cedar Grove Road where they did auto painting, electric and acetylene welding, blacksmith work, and lumber planing.
A new Brownie Scouts troop was organized at the First Baptist Church in Shepherdsville. Its leaders were Alma Cox and Margie Gentry. The troop committee included Mrs. James H. Hardy, Mrs. Marvin Lester and Mrs. Bobby R. Myers.
And Cash's Variety Store advertised that you should watch your mail for their Big 7 Sale circular.
1942 - 80 Years Ago.
In Lebanon Junction news, Mr. and Mrs. Floyd Bryant's family was celebrating three graduations: Dorthy Jean received her high school diploma; Jack graduated from Campbellsville Junior College, and son Floyd Leslie graduated from Murray State Teacher's College.
Other Lebanon Junction graduates included Marion Frances Collings who graduated from Kentucky Wesleyan College, and John L. Raney who graduated from Western.
In Mt. Washington news, Amos Brown and Mildred Lee Swearingen were married, as were Melvin Porter and Dorothy Dean Swearingen; both marriages at the home of Mr. and Mrs. R. K. Swearingen. Rev. Noah Benningfield officiated. The attendants were Anna Ruth Harris, Maylene Roby, Hyte Rouse Jr., and Mr. Hayden.
Mr. and Mrs. Bailey Taylor and son Athol Lee, along with Fred Swearingen and Katherine Swearingen, visited J. B. Swearingen on Sunday.
And Carl Vernon Porter's college graduation at Lexington was attended by Mrs. Myrtle Porter, Miss Georgia Porter, and a number of other locals.
In the personals column we see that little Anita Hope Lee had been visiting her grandparents Mr. and Mrs. Evan Patterson. And Joe Tom Mooney was recuperating at home after having his tonsils out.
Mr. and Mrs. Robert Hardy, Mrs. Nannie Johnson, and Mrs. Ora Roby went to the Pitts Point Cemetery along with a number of others on a Sunday when Fort Knox made it available.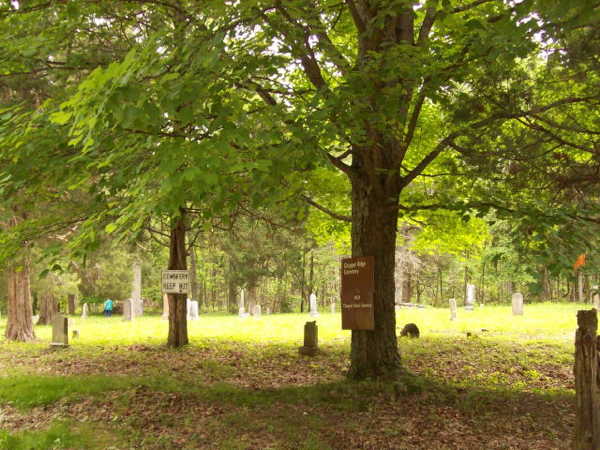 Chappell Ridge Cemetery
The Barrallton correspondent wrote that while J. B. Stivers was home on furlough his dad had him planting beans. She also lamented that everyone was putting up mailboxes as the local post office had closed.
Harold Hardy's store would sell you a pound of pure cane sugar for six cents, provided you had the proper ration.
Mr. J. E. Chappell, one of the last surviving members of the Chappell family, was sponsoring a move to get Fort Knox to fence and restore the old Chappell Ridge Cemetery. He said it was the resting place of over five hundred people including the following surnames: Chappell, Arnold, Foster, Goldsmith, Hibbs, McAhron, Black, Jeffries, Close, Jenning, Congrove, Ferguson, Key, and others. He was successful and the cemetery continues to be maintained today.
The Mt. Washington post office moved across the street to the hotel building following the resignation of Mrs. Lena Hall as postmaster. She was replaced by Corinne Owen, her former assistant.
Henry Stansberry of Belmont returned to his home after spending a couple of months in New Orleans. In other Belmont news, Mr. and Mrs. Harlan Brown and daughter Sharon Lee were residing with Mr. and Mrs. Byrd Brown; and the Russell Myers family were guests of Mr. and Mrs. W. A. Bradbury.
In education news, with William McFarland away in the army, Cecil V. Foreman, who had been attendance officer, was selected to replace him as school superintendent. Mr. Foreman was replaced in his position by Ray Masden.
Hugh Samuels of Knob Creek was appointed magistrate to replace Robert Lee who had moved to Anderson County after the army took his farm.
And in Salt River community news, Mrs. J. E. Hagan, Fletcher Hagan, Miss Evalena Bergen, Mrs. Celia Hoagland and Mrs. Elmer Downs motored to the Smokies.
1922 - 100 Years Ago.
William H. Hays Jr., a prominent farmer and former representative of Hardin County in the legislature, died at his home in Shepherdsville. He was a brother to the late Thomas Hays, former lieutenant governor. He was survived by his widow, Mrs. Kate Hays; two sons Bradford and William; and three daughters, all of Bullitt County, Mrs. J. B (Nannie) Rouse, Mrs. Henry (Hallie) Hamilton, and Mrs. Robert (Clara) Simmons. His family had moved to Bullitt County a quarter century earlier.
James W. Thompson, 82, suffered a stroke while sitting on his front porch, and never regained consciousness. Known by folks around as "Neighbor Thompson," he was born in Bullitt County in 1839, and married Martha Jane Friddle in 1859. His survivors included Phil Thompson, Mrs. Kate Lutes, E. B. Thompson, Mrs. Fronie Samuels, Mrs. Augustine Foster, and Lillian Thompson.
Mrs. Janie Chappell Masden, wife of Roy L. Masden, died at her home near Tappan in Bullitt County after a lingering illness. She was a daughter of Mr. and Mrs. Thomas C. Chappell, born on Chappell's Ridge in lower Bullitt in 1893. Surviving her were her husband, their son Roy Jr., a brother Joseph C. Chappell, and a sister Mrs. C. E. Rogers.
And the people of Leaches District were shocked to learn of the shooting death of Lee Middleton. He was born in Bullitt County in 1875, and married Daisy Crenshaw in 1900. Dr. J. H. Shafer, Coroner of Bullitt County, empaneled a jury that decided he had been shot by someone unknown.
The local police force captured Joe Gilbert and Roscoe Tucker with 80 gallons of "white mule" which was dumped in the river. At trial, Gilbert was found guilty, but appealed to a higher court; Tucker's jury was hung, and the case against him was dropped.
John Glenn, one of the past "prize scholars" of Shepherdsville High School, was home visiting from the University of Virginia where he stood near the top of his class. He planned to remain home for a bit to earn money to continue his education, and was clerking at the Maraman store.
The original plaster on the old Bullitt County Bank was being done by the sons of Ike Edmondson, a former resident of Bullitt County.
Miss Inez Kirk was married to Solomon Neill Brooks Jr. at her home near Hebron.
The editor wrote "The contract for hauling school children from J. L. Quick's to Shades and from Barrallton to Nichols has just been given to James Marcum and A. A. McKinley. Mr. Marcum has had this work for several years and has given good service to his community while Mr. McKinley is a citizen of the right type for looking after young folks and we are fully satisfied both routes will be well looked after."
And there were a lot of proud papas strutting around and passing out cigars, including Golden Hodge, Martin Polly, John Greer, Milton Warren, Stonewall Tinnell, Ralph Cundiff, Leonard Daugherty, Elmer Welch, and Professor Jack Sanders.
---