It Happened in July
The following article by Charles Hartley originally appeared in The Pioneer News on 27 July 2015. It is archived here for your reading enjoyment.
---
We will look back 10, 20, 40, and 80 years to capture glimpses of what was happening in Bullitt County in each of these years. Today we will focus on the month of July.
2005 - 10 Years Ago.
Sara Miller of North Bullitt High School and Tina Stottman of Hebron Middle were among 17 students autographing their own posters during a reception. They were selected to be on posters due to their high standards and community service.
The girls of Girl Scout Troop 20 prepared gift baskets as a part of their community service project. They were led by Kathie Bryant and Tracy Wilson. Participating girls included Katelyn Bryant, Cassie Wilson, Julianna Witherington, and Kelsey Warford.
Members of the Pioneer Village City Council honored a former colleague, Eldon White, a founding Pioneer Village council member who served for two decades by planting a tree in his memory at Becknell Hall.
Permit me to remember a good friend, Noah Whittle who passed ten years ago. Noah was a former employee of the Kentucky Toll Facilities, an army staff sergeant during World War II where he received a Bronze Star with oak leaf cluster; and was a valued and much loved member of First Baptist Church in Shepherdsville.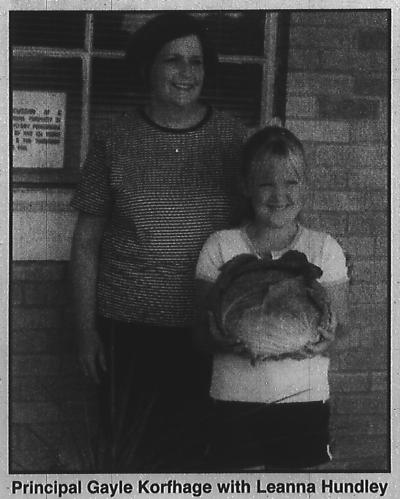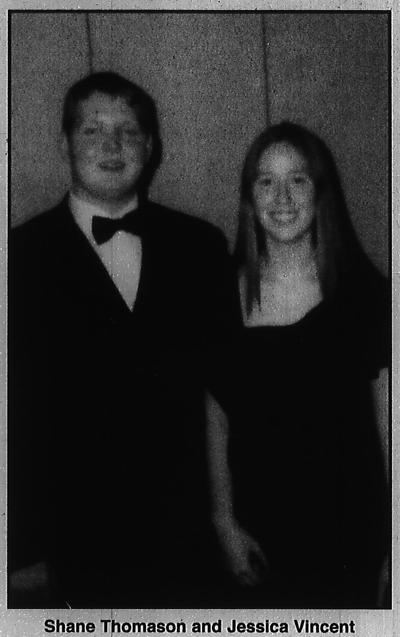 Students at all of the schools were selected and honored as "Academic Achievers." We will list those from the high schools. From Bullitt Central were listed Thomas Akridge, Harlan Compton, Aaron Crowe, Cayce Dever, Megan Doan, Stacey Harvey, Dorothy Humphrey, Charleton Johnson, Katharine Lee, Heather Shaner and Kandace Vanhoozer.
At Bullitt East, these students were honored: Christie Bagley, Samantha Burress, Jessica Hare, Holly Huber, Jonathan Young, Ashley Alvey, Jacqueline Bleemel, Whitney Ashton Smith, Mollie Bolin, Stephanie Judd and Casey Henson.
And at North Bullitt, these students were chosen: Elizabeth Cunningham, Steven Clark, Crystal Dibley, Brittany Dorsey, Anna Eiler, Summer Jenkins, Gerald "Lee" Kendall, Samuel Korwatch, Sara Miller, Amanda Milton and Kristin Wallace.
It seems like just about every generation found a need to clean up and restore the old cemetery down by the river in Shepherdsville. This time it was the local Scottish Rite Club that took on the project. Led by Jim McClure, Darrell Vires, and C. L. Lane, and ably assisted by Jesse Walls of the City Public Works Department, they did an admirable job.
Steve Trentham, a North Bullitt graduate, was pictured with Bill Hardy of the Peoples Bank as he received the James W. Hardaway Memorial Scholarship that is handed out annually. Trentham planned to pursue a degree in music education at University of Louisville.
Amanda Stephens Heck was featured in the paper with a description of her shop located in Mt. Washington. According to the article she went from milking cows to designing things, and this led to the birth of Amanda's Creations Florist.
The Bullitt County History Museum received a $500 grant from the Kentucky Historical Society to help fund outreach programs for the museum. I hear they've done a pretty good job.
Leanna Hundley was pictured with her principal Gayle Korfhage and a nine and a half pound cabbage! Seems that Leanna took that little cabbage plant provided by her third grade teacher, Karen Miller, and with a bit of help from her family nurtured it into a potential prize-winning hunk of green!
Bullitt Central students Jessica Vincent and Shane Thomason were two of 100 students nationwide to be selected to participate in the Sousa National High School Honors Band. They were two of six Kentucky students selected. Vincent plays the French horn, and Thomason the bass clarinet. Way to go!
And The Pioneer News announced that their new web site was up and ready to go. Have you checked it out yet?
1995 - 20 Years Ago.
Several good friends retired from the school system in 1995. They included Jim Hatley, the school system's Technology Coordinator, Carol Richards, Assistant Superintendent of Administration and Finance, Cecil Mattingly, Director of Federal Programs, and Linda Remington, Bullitt East's librarian. Good people all!
Also retiring was Betty Lane who came to Shepherdsville High School as secretary about the same time I arrived there, still wet behind the ears. We worked together for all of those years, and the school was always a better place for her being there. Thanks Betty!
Melody Beverly was named Lioness of the Year for the second straight year in Mt. Washington, and Bill Breeden was named Lion of the Year for the second time; the first time coming in 1971.
In Shepherdsville, Sam Underwood was pictured passing the gavel to Lloyd Swann, the Lions Club's incoming president.
Miss Nannie Rayman celebrated her 100th birthday at a reception given for her by family and friends at the Bullitt Lick Baptist Church. A six-tiered cake baked by family friend Sharon Rexroat reflected the many historical events and occasions during Miss Nannie's lifetime.
Two couples, each celebrating 65 years of marriage, were pictured in the paper. They included Ezra and Nettie Rose (Whitehouse) Kays; and John and Eva Larence.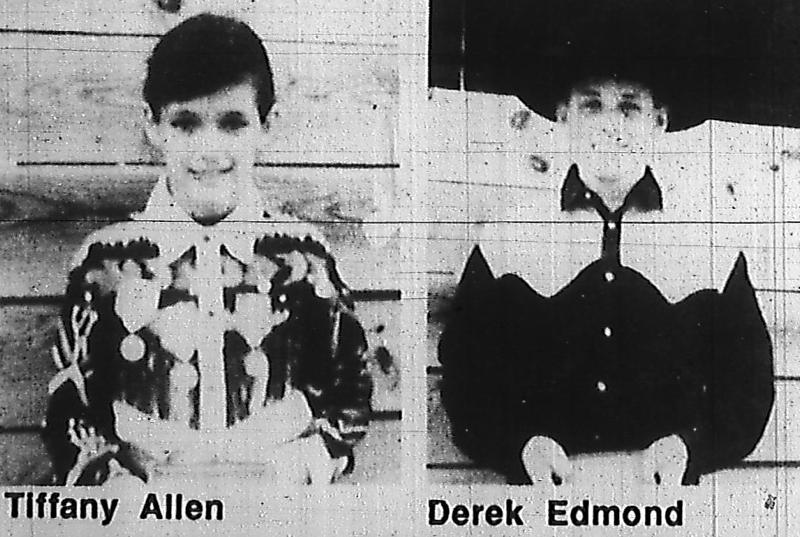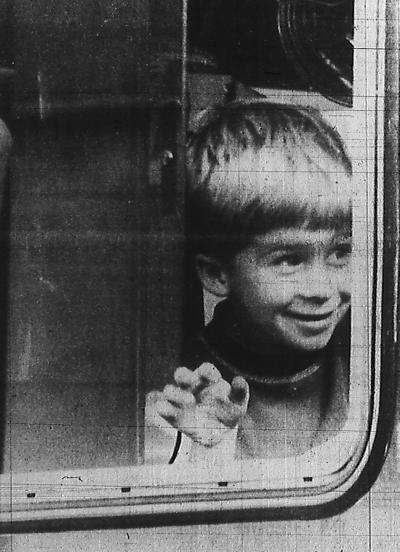 Adric Andrew Ridenour
A group of 16 men and women from churches throughout the area traveled to Tikhvin, Russia to spend two weeks building a church and sharing their faith. They included Ray Hayes, Libby and Terry Thomas, Eddie Reynolds, Jim Chinn, David Smith, Barbara Tarter, Ron and Mary Cox, Jeff Fuller, Darrell Lauer, Sturgess Leathers, Avis Mason, Marvin Proctor, Stewart Strickland, and Janet Tracy.
The Shepherdsville High School Class of 1945 held their 50th class reunion in 1995. Attending were Kathleen Mattingly Hartlage, Edith Woods Amos, Joyce Carter Gentry, Kathleen Brashear Giogio, Eva Lee Feambach, Sue Charles Wigginton Jones, Alma Ratliff Williams, John W. Lawton, Mary Evelyn Milam Cundiff, Louise Simpson McMahan, Francis Baugh Hardy, Mary Charles Smith Rogers, June Dallas Spence, Charles Feambach, James Bud Hardy, Dick Pope, Marilyn Maraman Lee, Virginia Williams Wolfe, Charles E. Brown, and Richard C. Hines.
Tiffany Allen and Derek Edmond were "High Point Scorers" at the State 4-H Horse Show at the Fair and Exposition Center.
Adric Andrew Ridenour, five-year-old son of Don and Peggy Ridenour was pictured waving to his friends from a Zoneton fire truck when the firefighters visited his day care center for a teaching day about fire safety. He sure looked happy!
Jessica Leigh Shelton of Bullitt East received a full scholarship to pursue a degree program at U. of L.'s Speed School or a teaching degree in the School of Education. She was a National Merit Finalist!
Five players from Mt. Washington, including Amber Davis, Jamie Wagner, Amanda Dixon, and sisters Lacie and Lea Warren, were part of the Louisville Hits-N-Misses who won the under-12 division of the USSSA Pepsi-Cola Youth Classic. Amanda was named the tournament's most valuable player!
And the folks at Peoples Bank of Bullitt County in Mt. Washington made sure everyone knew that it was Billy Hardy's 40th birthday with a big sign outside the bank. Let's see now, 40 + 20, hum... Happy Birthday Billy!
1975 - 40 Years Ago.
Carolyn Jackson opened a new sewing center on Buckman Street in Shepherdsville. Mrs. L. B. Kerberg won the grand opening prize, a new sweeper.
Clara Simmons of Pleasant Grove reported that Floyd Stallings was still suffering from shingles, and that Frances had been shocked by the electric fence so bad it burned her hand. She also reported that everyone was happy to see Glayce Masden at church after a bout with strep throat.
Gladys Shepherd of Bullitt Lick reported that Dode Shepherd hit his first home run in the Little League games. She also reported that a group went to the Jamboree at Hodgenville including Mr. and Mrs. Lee Edgar Howlett, Mr. and Mrs. Lynwood Pike and Annette, Mr. and Mrs. Carl Philpot, Pauline's parents, Mr. and Mrs. Edward Sears, Mr. and Mrs. James Sears, Mr. and Mrs. Bernard Skaggs, Mr. and Mrs. Greg Skaggs, Mr. and Mrs. Leroy Wales, Mr. Terry Etherton, and Miss Ann Maimes. Sounds like everyone liked country music.
The Hebron correspondent reported that Mr. and Mrs. Don Smith and children, Laura and Donald, were getting settled at the manse of Hebron Presbyterian Church, and welcomed them to the community.
Oretha Ridgway of Nichols reported that Mrs. Dwight Able celebrated her birthday at Bernheim Forest with lots of friends and family. She also reported that Alvin Freibert and Michael Freibert vacationed in Colorado.
The Jesus Express, the youth singing group of Shepherdsville First Baptist returned from a tour in Indiana and led their home church's service. They were pictured on the front steps of the church. Great bunch of kids!
Brent Goodin, son of Ivan Goodin of Lebanon Junction, was pictured with his bay pony, Piglet. Brent placed third in Pole Bending performance, and fifth in the barrel racing at the Louisville Area 4-H Horse Show.
Miss Alberta Maraman, assisted by Roy Welch, gave an interesting talk on life in Saudi Arabia to a senior citizens group. They wore Saudi costumes and showed artifacts.
Dr. Bruce Hamilton announced a new addition to his physician's staff: Dr. James Richard Cundiff, Jr. Rick Cundiff graduated from Shepherdsville High School in 1967, and was the school valedictorian.
The 1955 class of Shepherdsville High School had their reunion at the King's Table. Attending were Hilda Ogle Blizzard, Sarah Crigler Ashbaugh, Peggy Sadler Nutt, Dorothy Shaw Goforth, Patsy Logsdon Larimore, Laura Wise Elkins, Margaret Frantz Dawson, Joyce Harris Houchin, Opal Cox England, Jesse Compton, Howard Moore, Buddy Larimore, Joyce Farmer Trammell, Clarence Crigler, Billy Streble, and Billy Webb.
And the paper announced the forthcoming wedding of Elise' Givhan to John Spainhour. Fine couple; quite successful. Of course I knew she'd do well back when she was an 8th grader!
1935 - 80 Years Ago.
Two of Mrs. Louella McFarland's brothers, Eugene and Windsor Cravens were graduated with distinction from the University of Kentucky in the college of Agriculture. Eugene accepted a four-year scholarship from Cornell University in Utica, N.Y., and Windsor has accepted one from Iowa State University.
The Baptist Church in Shepherdsville reported 182 in Sunday School; and that Dr. Sam P. Martin, a former pastor, would be in their pulpit in a special Friday night service.
Rex Garr was plowing on the old Croan place when he met up with Mr. Rattlesnake. When Rex stretched him out, he measured about three and a half feet, and had seven rattlers.
Happy Chandler's folks ran a front page ad announcing that he would speak at the Shepherdsville Court House. Other parts of the paper left the impression that many folks were not going to be impressed.
In news from Mt. Washington, Mr. Clifford McClure motored to Mannoth Cave Sunday with 40 guests. Royce Swearingen and family, Louis Roby and family were Sunday guests of Mrs. James Swearingen. And Mrs. Crissie Briscoe had returned from a visit with her brother, Dr. Wells of Bardstown.
An ice cream supper was served by Mrs. Arthur Burns in honor of her daughter, Cathryne Burns' sixteenth birthday. Present at the girl's grandparents' home for the event were Mr. and Mrs. Will Burns, Mrs. Willie May Cundiff, Mrs. Frank Carter, her two sons Frank and Ray Carter, he niece Elizabeth Birckle, Clarice Royalty, all of Louisville, and Monzell Burns.
Edgar Croan was offering a $5 reward for the finder of his lost dog. It was half bulldog and half hound. Anyone seen it?
The McKinley Trio and Miss Lounetta Stansbury gave a sacred concert at the Mill Creek Baptist Church out past Bardstown. Ask Lounetta if she remembers it.
T. W. Longacre of Louisville spent a day with J. W. Barrall and family.
Mrs. Guy Bergen and her litte son were in town to visit Mr. and Mrs. Ben Crenshaw and other relatives here.
The Woman's Club proposed building a playground in Shepherdsville, and C. F. Troutman offered a vacant lot for the purpose. A committee including Mrs. W. F. Russell, Mrs. T. C. Carroll, and Mrs. James Hardaway were appointed to collect funds for its construction.
Down at Lebanon Junction, John Samuels was home from the hospital, Dan Abbot and wife had moved to Frankfort, and Dr. T. P. Sloan and Miss Lillian Whitehead motored to the "land of Goshen Gardens" on Sunday.
Jim Ed Magruder of Salt River bought the Simmons lot next to The Pioneer News building. Know where that was?
Joe Passafiume of Brooks Station had 20 goats for sale.
Out at Hebron, Mary Frances Hedges and Mary Dell Robards were sent to the summer camp for girls at Kavanaugh, and enjoyed every minute of their stay.
On a sad note, Ben Atherton was struck and killed by a passing automobile in front of his home in Belmont. He was 60 years old.
And Dan Rummage of Shepherdsville will deliver 300 pounds of first quality ice to your home for just $1.05. Just call him at 22 (yep, that's the whole phone number).
---
Copyright 2015 by Charles Hartley, Shepherdsville KY. All rights are reserved. No part of the content of this page may be included in any format in any place without the written permission of the copyright holder.
---