It Happened in July
The following article by Charles Hartley originally appeared in The Pioneer News on 31 Jul 2017. It is archived here for your reading enjoyment.
---
We will be looking back 10, 30, 50, 70, and 90 years to see what was being printed in The Pioneer News in 2007, 1987, 1967, 1947, and 1927 in the month of July.
2007 - 10 Years Ago.
Jailer Danny Fackler was honored by the Kentucky Jailers Association as its Jailer of the Year. He also volunteered to sit in the dunking booth at the St. Aloysius summer picnic.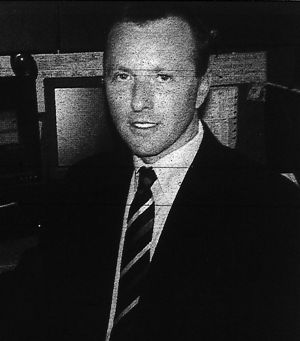 Keith Davis
Bernheim Middle students Scott Thompson, Amy Krill, Brooke Reesor, and Cody Ernest participated in the Junior Beta Club national convention in Nashville.
The paper announced that Mark Rogers had decided to resign as athletic director at Bullitt Central, a job he held for five years.
Keith Davis was selected as interim superintendent of the Bullitt County Schools, in addition to his duties as finance director. The former Hebron Middle School principal hoped to remove the "interim" from his title. Seems like that worked out for him.
Liz Maupin, senior vice-president, and Ashley Cyr, assistant vice-president of the Peoples Bank of Mt. Washington, graduated from the Paul W. Barret, Jr. School of Banking in Memphis.
Tammy Quartermouse and her daughter Brianna won the annual Relay for Life Playhouse sweepstakes sponsored by the Bullitt County Clerk's Office. The playhouse was donated by Jim and Pam White's USA Portable Buildings business in Shepherdsville.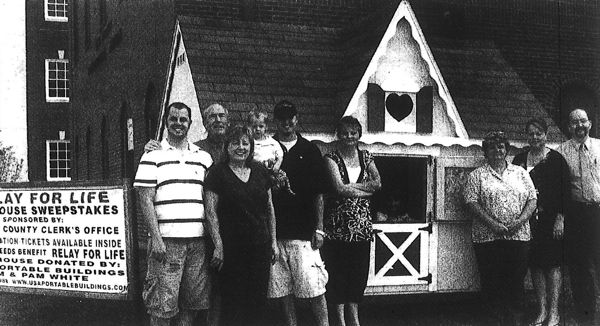 Ryan Cogburn was pictured astride a pony, and Tracy Jones was shown in the paper busy making cotton candy.

Clayton Stallings kept his eye on the ball in a baseball tournament at Mt. Washington.
Christina Logsdon of Mt. Washington graduated from Centre College in Danville with a degree in anthropology/sociology. She was a graduate of Bullitt East.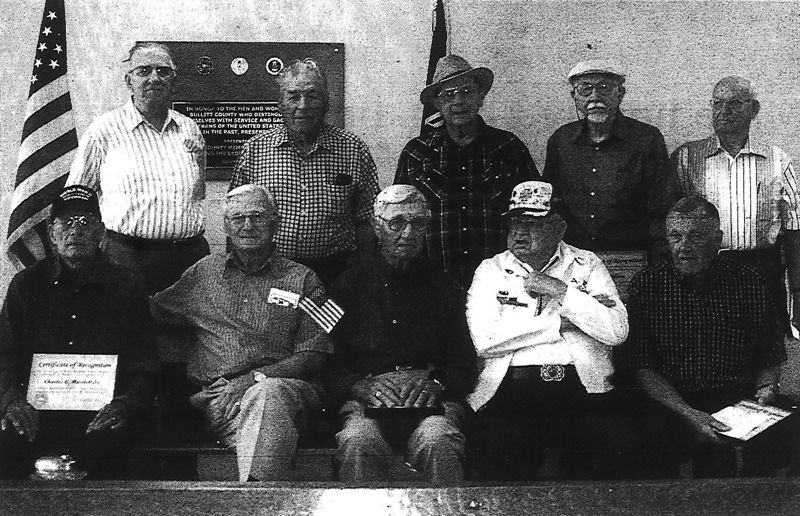 Tom Barr wrote a nice piece on a group of World War II veterans. Names mentioned included Frank Hicks, Bob Devore, Cecil Gentry, Willard Wright who died in action, Joe Milliner, Raymond Montgomery, Melville Owen, Edward Snider, Shearman Taylor, J. C. Thompson, Thomas Givhan, and Paul Hayden. Ten veterans were pictured along with the article.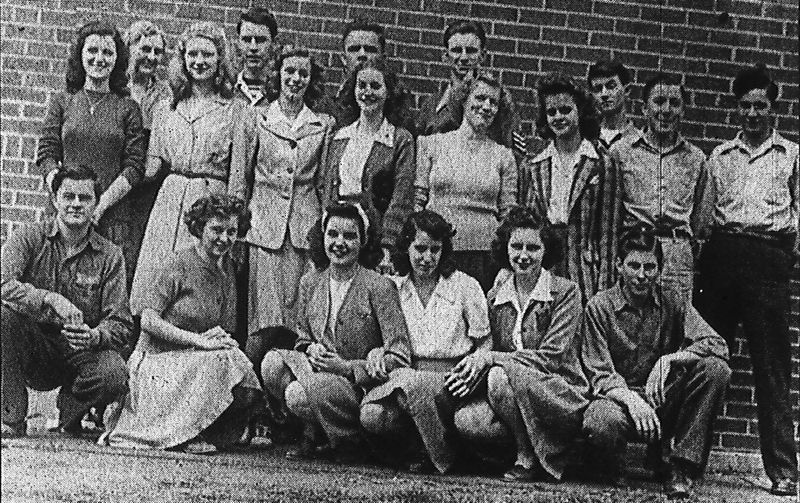 Nancy Avery shared a picture of the S.H.S. junior class of 1945-46. Classmates included Johnny Maraman, Norma Jean Ridgway, Jean Barger, Betty Jean Johnson, Christine Armstrong, Roger Wigginton, Sam Raley, Charles "Shorty" Milam, Laverne Troutman, Henrietta Nalley, Eleanor Mae Moody, Edith Mae Roby, Daphne Cox, Patsy Eddington, Boyd "Percy" Carter, Harold Boyd, Paul Ferguson, Marian "Buddy" Mobley, and Miss Lucy Jackson, their sponsor. Not pictured were Clara Lee and Glen Bradbury.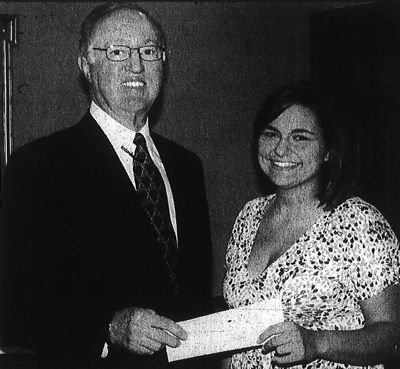 Cathy Roby retired from the Bullitt County Health Department after serving more than 30 years. She followed in the footsteps of her mother, Blondeana Meredith who worked for the board for 10 years, and her father Harold Meredith who was a board member for 25 years.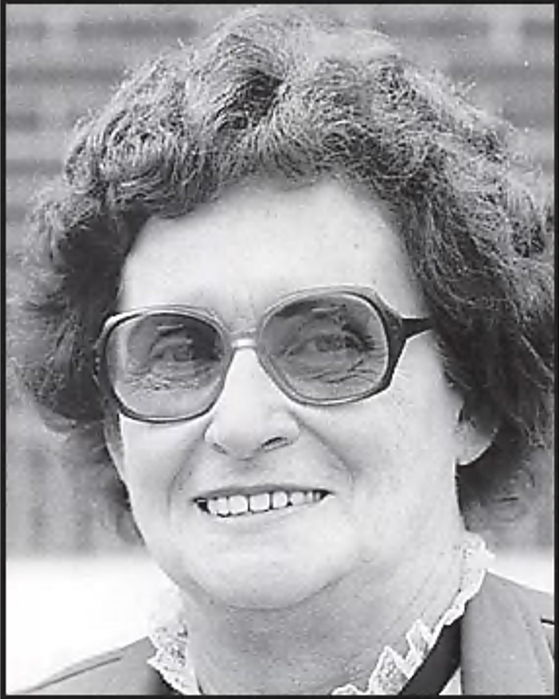 Dorothea Stottman
Bill Hardy was pictured handing Andria Thorne her scholarship check from the James W. Hardaway Scholarship fund which is awarded annually to a graduating Bullitt County senior. Andria, daughter of Erin and Terri Thorne, planned to attend Indiana University-Southeast and major in secondary education.
And one of the sweetest, most gracious ladies I ever knew passed away. Dorothea "Dot" Stottman was largely responsible for Bullitt County's library system growing from a one-room library to what it is today. She loved books, and loved helping people. She and her husband Jack were really fine people.
1987 - 30 Years Ago.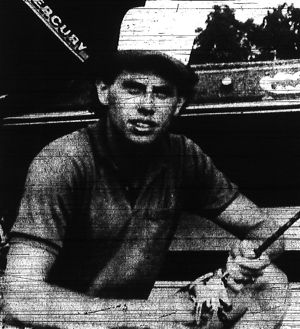 Scott Patton
Scott Patton, a North Bullitt graduate, won the top prize in the 1987 Hydra-Sports tournament in the Tennessee region by catching the biggest bass.
The Carters of Lebanon Junction wished happy birthday to Mae Bunch and Evelyn Frazier, and expressed their sympathy to the family and friends of Patricia House Brinley.
Lois Simmons of Pleasant Grove described the aches and pains of numerous folks in that neighborhood including Alvine Foster's stay at Audubon Hospital, Anita Hope Armstrong's knee problems, and Shirley Armstrong's visit to the eye doctor. She also mentioned that Mr. and Mrs. J. B. Proctor visited his sister, Mrs. Virgie Jones who was not doing so well.
Also reported was Hubert Gaddie moving in to his new home in Mt. Washington, and Pleasant Grove's new pastor, Mark Ross and family moving into the parsonage.
Linda Boley of Cedar Grove congratulated Michael Hurt who won three ribbons in the 4-H division at the County Fair.
Bryan McLaughlin, son of James and Charlene McLaughlin, made the Dean's List at Speed Scientific School, the engineering college at University of Louisville.
Also, Cynthia McNeese, daughter of William and Lola McNeese, earned a perfect 4.0 grade point average at Speed.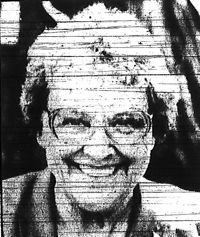 Carolyn Sadler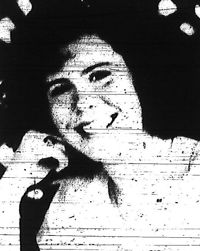 Kim Hardy
Cunningham and Lucas
Louis and Zilpha (Biven) Stottman celebrated their 65th wedding anniversary!
Carolyn Sadler retired after spending a decade working at the Multi-Purpose Senior Citizens Center as nutrition manager.
Tim Cunningham and Tommy Lucas served as voting delegates for the Bullitt Central FFA Chapter at the FFA Convention in Louisville.
Engineer Jack Stewart was present as little Michael Faust of Mt. Washington tried out the seat of the fire district's new pumper truck.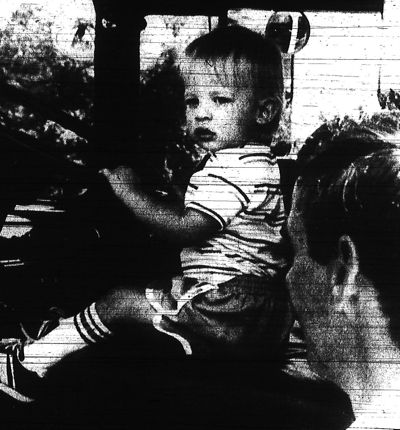 Michael Faust
Frank Simon was the winning bidder for a William Aiken Walker painting at a sale at the home of G. B. Helm.
Kimberly Hardy was all smiles as she received a Pastor's Christian Leadership, Honor Scholarship, Trustee's Scholarship, and a Baptist Matching Fund as she prepared for college. Her parents, Sam and Barbara were happy too!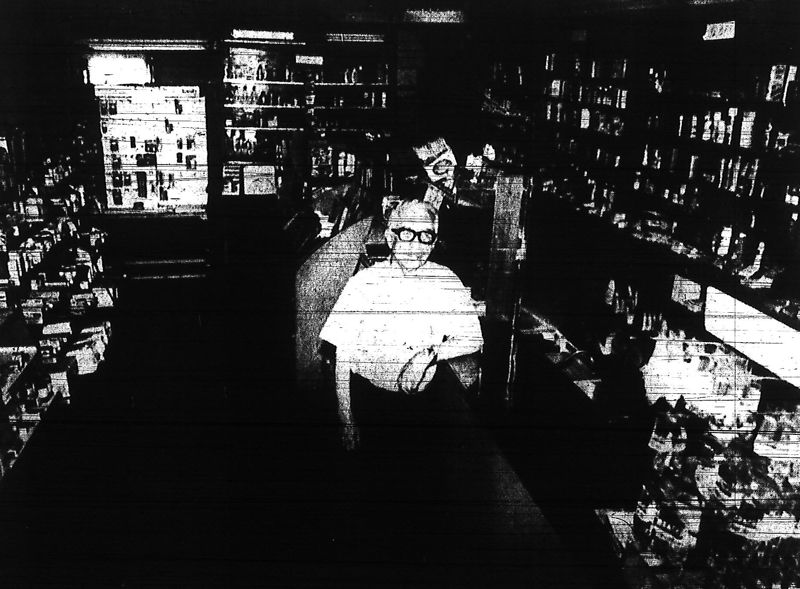 Ted Lesch in his Corner Drug Store
Fletcher and Evalena Hagan were among the last to pay a visit to the corner drug store run by Ted Lesch as Ted and his cashier Peggy Lajaune retired and closed the business.
And Rebecca Harshfield and Katina Chesser were pictured enjoying a night of clogging!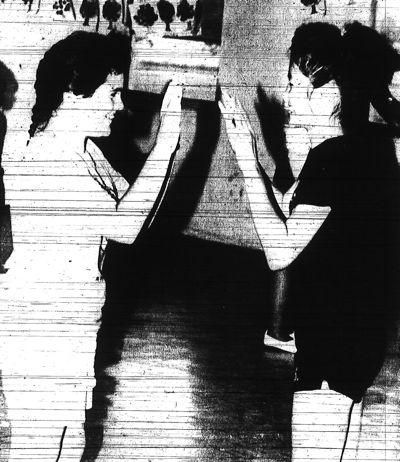 Rebecca and Katina
1967 - 50 Years Ago.
The Jaycees installed new officers including C. L. Lane as president, Moise Napier and Daryl Lee as external vice-presidents, Jim Bunce as secretary, Carl Payne as treasurer, Sam Hardy as state director, Bernie Wiley and Norman McAdams as external directors, and Chester Porter as director at large.
Mrs. Lanham, who reported Cedar Grove news, mentioned the following people: Mr. and Mrs. Dan Franke, Mr. and Mrs. Lester Philpott, Mr. and Mrs. Walter Hilton, Mr. and Mrs. Frank Bishop, James Wilson, Mr. and Mrs. Russell Lanham, Mr. and Mrs. William Mattingly, Miss Linda Rouse, and Mr. and Mrs. Bill Miller. Most of these folks entertained out-of-town guests.
The Hebron correspondent mentioned that Mrs. Ronald Johnson, Mrs. J. B. Shelburne, and Mrs. Dudley Shelburne attended a miscellaneous shower for Miss Marilyn Rouse. She also mentioned that Mr. and Mrs. Herbert Satterly and Mrs. Paul Holsclaw had moved to a farm near Lebanon Junction.
In the Shepherdsville Invitational Little League Baseball Tournament, Shepherdsville defeated Germantown 7-4 to win the tournament. Shepherdsville turned in a big inning, scoring five runs in the top of the fifth as Ricky Reesor singled and Eric Sims doubled to account for four of the runs. Roger Dawson, with an assist from Ancil Harbin, was the winning pitcher.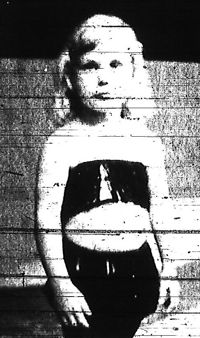 Deana Jo
Earlier, Shepherdsville defeated Radcliff 10-4 and West Point 7-2 to reach the finals. In the first game, Dale Goff, Ancil Harbin, and Roger Dawson combined to strike out 17 batters. In the second game, Steve Larimore had a bases-loaded double to put the game on ice.
What did LaDonne Arnold, Margaret Branson, Vicki Bremm, Gayle Britt, Marilyn Brock, Teresa Caudill, Lou Ann Crume, Sue Cundiff, Debby Dawson, Desie Deschand, Marty Fisher, Ellen Givhan, Sarah Nell Hamilton, Lynn Hardy, Debra Kim Johnson, Linda Mann, Susan Keller, Connie Morgan, Judy Myers, Shelby Nichols, Sharon Overfelt, Pamela Philpot, Debbie Sowder, Teresa Lee Woods, Marilyn Cornell, Gail Holt, Nancy Lynn Beatty, Jeff Crumbacker, Don Cundiff, Bobby Farmer, Aaron Givhan, Steve Hartlage, Mike Hasty, Larry Hatfield, David Ice, Ted Korfhage, Billy Miller, Leslie Miller, Gary Moore, Gary Myers, Pete Nusz, Bradley Philpot, Mike Robison, Jerry Price, Terry Price, Tony Rummage, Kevin Shaft, Kevin Simcoe, Lloyd Spann, and Roy Welch all have in common? They all attended Junior 4-H Camp at Camp Bingham in Willisburg in July 1967.
And Deana Jo Firkins, daughter of Dr. and Mrs. H. C. Firkins of Shepherdsville, was the big attraction at Brad's Roller Rink as she danced with the local band, the "Footmen," a band sponsored by Dr. Firkins.
1947 - 70 Years Ago.
The Mt. Washington correspondent wrote that Jerry Owens, radio evangelist had bought the R. S. Hall farm from E. O. Carrithers who had just recently purchased it. Also, Dale King was erecting two houses on Church Street near the Jackson Highway; and the new home of Jack Barnes was in progress on the Shepherdsville Road.
Also in Mt. Washington, Mrs. Stanford Harris entertained Mr. and Mrs. S. M. Harris, and Misses Birta and Kathleen Harris at a birthday party for her husband.
Newton Pearl, age 80, and the last member of an old, prominent Bullitt County family, died. He was the son of Steve and Margaret Hargan Pearl, and brother to Oscar, Sallie, Nellie, and Jasper Pearl, all of whom were now dead. His funeral was preached at the Methodist Church by his pastor, Rev. Brinson and by Bro. Bruce Hartsell of the Baptist Church across the street.
After winning their first three games, the Lebanon Junction Railroaders fell to Glendale 2-1. Harold Martin of Glendale pitched a four-hitter for Glendale to secure the win.
In other Lebanon Junction news, Marie Crady and Clarence Thomas Raley were married in the parlor of the Baptist parsonage by Bro. Joe Canzoneria. She was the daughter of Mr. and Mrs. Leslie Crady; he was the son of Mr. and Mrs. W. C. Raley. The newlyweds left for a wedding trip to Boonsborough.
In the Personals column we learn that Dr. F. E. Patterson was able to be out after being ill for several weeks; that Ike Mudd was taken to the hospital for examination; that Mrs. Johnnie Lee was on the sick list; and that the Robert Hardesty family had as guests Vernon Foster and family, Charles Hardesty and wife, Mr. and Mrs Henry Smith from Louisville, Mrs. Charles Otis of Homestead, Florida, and Herman Pearl.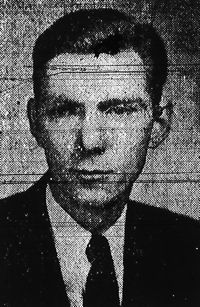 Foster Sanders
In news from Cupio in western Bullitt County, we learn that Rev. Howard Brown had services at Knob Creek and was entertained in the home of Mr. and Mrs. Archie Whiteman. Also, little Janet Ridgway spent several days with her grandmother, Mrs. Cora Ridgway; and Mr. and Mrs. Roy Polston were the proud parents of a baby girl, born July 4th.
The first calf born in Bullitt County as a result of artificial insemination was dropped at Henry Maraman's farm at Salt River. It was "a beautiful large bull calf, well marked."
Foster J. Sanders, principal of the Shepherdsville school, resigned his post there to accept a position in the Louisville schools. He had been here six years as teacher, coach, and then principal at the school.
James S. Shepherd, age 78, died in July. He was the son of Harlan Shepherd, and married Mabel Crenshaw, daughter of James B. Crenshaw, and granddaughter of J. Vard Crenshaw. James and Mabel were the parents of three sons, Herbert, Howard, and Forrest.
Remember when churches had revivals and Bible Schools lasted more than a few days? In 1947, the Bible School at Cedar Grove reported a ten-day school with good attendance where the Junior and Intermediate girls made crafts. I guess we're too busy for that now.
1927 - 90 Years Ago.
In the school news column we learned that Judge E. Z. Wigginton officiated at the marriage of Ethel May Anderson of Beech Grove to James Ernest of Louisville.
The Lebanon Junction school board was composed of J. W. Starks, J. L. Thompson, Charles Duvall, Fisher Harned, and Mrs. Leona Coleman.
Thelma Daugherty, daughter of Colonel and Mrs. C. C. Daugherty of Shepherdsville was married to Dr. Ament Beeler of Lebanon Junction. Thelma had been teaching in the Lebanon Junction school.
J. F. Combs and his wife, J. W. Hardaway, and H. H. Combs attended the State Bankers' Association meeting in Lexington.
Sam Ridgway left for Atlanta where he had been promoted as manager for the Western Union there.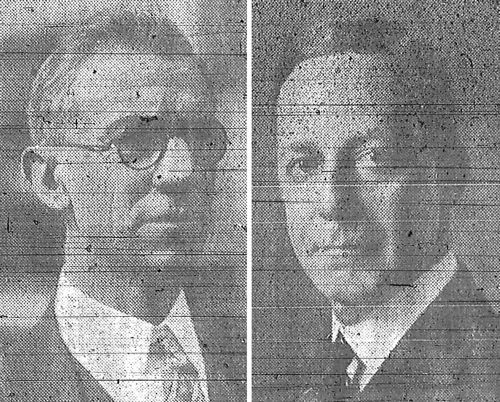 J. L. Stark and Charles W. Welch
David Crumbacker Jenkins and Charles Lee Bradbury graduated from Georgetown College with honors.
Charles W. Welch, pastor of the Fourth Avenue Presbyterian Church in Louisville, and J. L. Stark, Secretary of the L. & N. Veteran's Club, were both guest speakers at the Red Men's picnic at the Shepherdsville fairgrounds on July 4th.
Remember when stores closed on July 4th? The paper announced that Troutman Bros., Geo. W. Maraman & Sons, C. C. Daughterty, and J. H. Boes' stores would all be closed for the holiday.
The Pleasant Grove correspondent reported that both Albert Armstrong and Carey Smith lost valuable cows the previous week; that Edna Jaggers would be teaching at the Pleasant Grove school; and W. S. Gentry sent a bunch of hogs to market by the Proctor truck.
The "Facebook" of olden days was the Personal column which advertised that "all persons wishing notices of their relatives or friends to appear in this column will confer a favor by mailing or sending them to this office by Wednesday evening."
With that in mind, Miss Mary Dawson wanted everyone to know that she was "very proud to learn that all of her eighth grade pupils that took the examination passed and made high grades."
And Miss Beulah Barrall wished to announce that Miss Dorothy Swann, who was attending school at Bowling Green, had spent the weekend with her.
In Hilltop news, Howard Holsclaw took a load of peaches to the City; Lieutenant Charles Hardesty would spend a few weeks at Camp Knox; a big boy arrived at the home of Mr. and Mrs. Charles Coomes; and the revival meeting at Mt. Eden was postponed until August.
The Victory correspondent reported that Mrs. Ola Roby, who had her tonsils removed, was not getting along so well; that most of those in the neighborhood planned to attend the Red Men's Picnic at the fairgrounds; and the Mr. and Mrs. Lem Swearingen spent a Sunday with the Stoney Weller family.
In Bardstown Junction news, Mr. and Mrs. Bill Hardy entertained Mrs. Annie Minum, Mrs. Cora Miller, and Mrs. Ollie Bell Hill; Mrs. George Bradbury and children spent several days with Mrs Grace Mooney; Mildred Bergen, a student at Bowling Green, spent the weekend with her parents, Mr. and Mrs. Ace Bergen; and Mrs. Roussean Engle and daughter of Lebanon Junction spent a Saturday with Mrs. G. I. Rennerson.
Robert Mattingly lost about 120 shocks of wheat and an acre of beans in the heavy rain storm that hit the county on Saturday.
Up at Zoneton, lightning struck L. K. Hall's barn, burning it to the ground.
Robert Ice had returned to Shepherdsville and advertised that had three good trucks, and would do all kinds of hauling.
And the paper announced the death of Gurley Smith in late June. He was buried in the Smith burying ground in the Knobs, and was survived by a brother Bruce Smith, three sisters, Mrs. Ann Bean, Mrs. E. V. Shepherd, and Mrs. Nannie Snellen, and the following children: Mrs. Lillian Shepherd, Mrs. Annie Ray, Mrs. Mattie Rennert, Mrs. Fannie Samuels, Mrs. Ada Able, Mrs. Nellie Marcum, Mrs. Hattie Cox, and Mr. Ben Smith. He was fondly remembered as a fine dancer in his younger days.
---
Copyright 2017 by Charles Hartley, Shepherdsville KY. All rights are reserved. No part of the content of this page may be included in any format in any place without the written permission of the copyright holder.
---