It Happened in July
We will be looking back 20, 45, 75, and 90 years to see what was being printed in The Pioneer News in 2001, 1976, 1946, and 1931 in the month of July.
2001 - 20 Years Ago.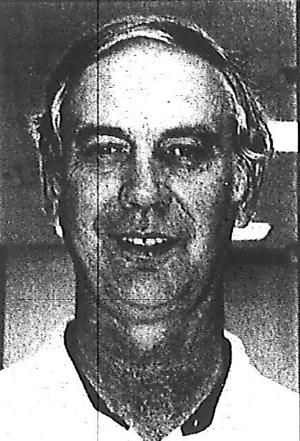 Boyce Bruner
Boyce Bruner retired from Bullitt Central after 27 years as F.F.A. sponsor and agriculture teacher, and planned to focus on family farming at his Breckinridge County farm.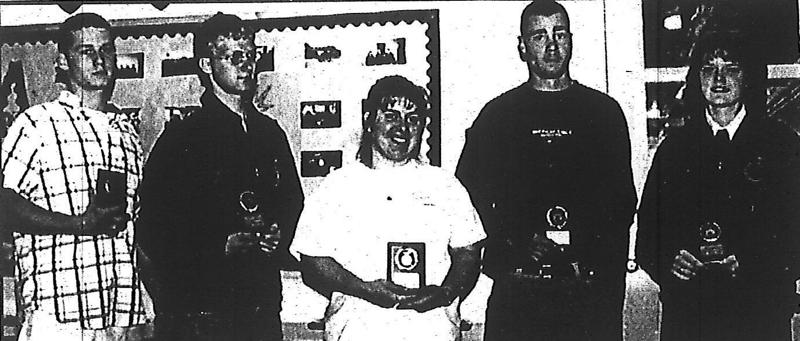 At their annual awards ceremony, the outgoing F.F.A. officers were recognized. They included Benji Smith, David Barnes, Kerry Lavely, Kyle Skidmore and Tashia Rash.
Members of the 2001 All-Bullitt County Baseball Team included infielders Jonathan Smith (NB), Norm Casse (NB), Ryan Martin (BE), Tommy Schorck (BE), Chris French (BE), and Tag Greathouse (BC); outfielders Chad Wooden (NB), David Caswell (NB), Ashley Waddell (BE), Justin Broughton (BE), and Brooks Sketo (BC); catchers Eric Sollman (BC) and Aaron Sollberger (BE); pitchers Erik First (BC) and Chris Childers (NB); and utility fielder Joe Hager (NB). Players of the Year were Erik First and Chris French.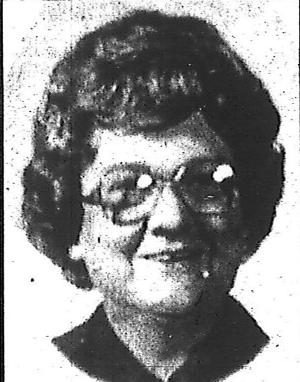 Catherine Weller
Members of the 2001 All-Bullitt County Softball Team included Kelly Profitt, Danielle Nugent, Mindy Seeders, Tish Carpenter, and Lindsey Seeders from Bullitt Central; Heather Carney, Raquel Pearson, Beth Larson, Melanie Keith, and Tracy Loeffler from North Bullitt; and Angie White, Ashley Ruley, Amanda Lucas, Lea Warren, and Katie Seitz from Bullitt East. Kelly Johnston, an 8th grader from North Bullitt, was honorable mention. Amanda Lucas was county player of the year.
Catherine Weller was 76 when she died in July. She was a former vice-president and retired cashier of the Bullitt County Bank. She and her sister Swearingen Weller were daughters of Alfred Phillip and Alleen (Swearingen) Weller, and granddaughters of William Riley and Sophronia (Masden) Weller.
Marla Rosenbarger was selected as one of three Bullitt County students to participate in All-State Choir.
Eric Sollman, a Bullitt Central senior, received the first ever Dan Winkler Memorial Scholarship for concert choir members. He planned to attend Western and pursue a career in broadcasting.
James and Virginia Welker celebrated their Golden Wedding Anniversary. James was a native of Lebanon Junction, and they had lived in Bullitt County for 50 years.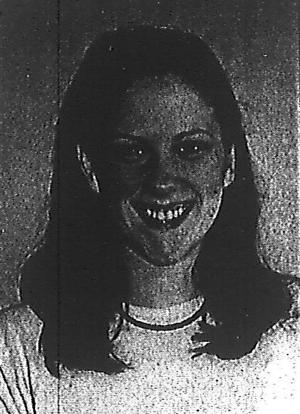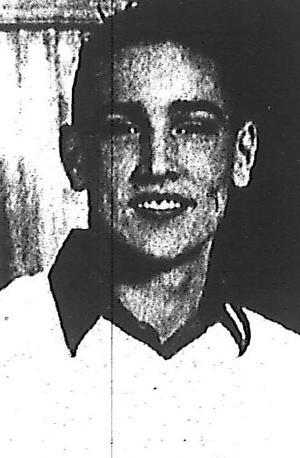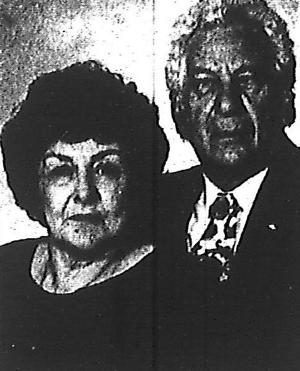 Marla Rosenbarger | Eric Sollman | James and Virginia Welker
New officers for the Bullitt County Woman's Club were installed. They included Sharon Klosterman as president, Rhonda Welch as first vice president, Betty Porter as second vice president, Janet Hughes as secretary, Donna Stout as treasurer, and June Daugherty as parliamentarian.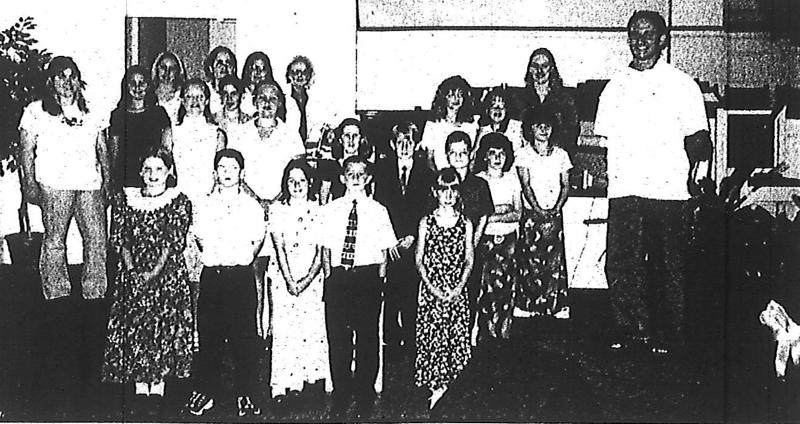 Shirley Lakes held her annual piano recital at Shepherdsville First Baptist. Performing were Erica Schmidt, Ben Freeman, Brooke Reesor, Haley Beisler, Courtney Timperman, Andrea Reesor, Ben Dant, Theresa Shepardson, Sarah Crenshaw, Jessica Chester, Kelly Parker, Adam Mitchell, Ben Kemble, Ryan Parker, Julie Wolfe, Rachel Loftis, Ashley Dones, Lauren Kemble, Laura Lawson, Kerry Lavely, Paige Reesor, Rachel Crenshaw, Jami Fontana, Veronica Decker and Lindsay Harned.
Shepherdsville First Baptist welcomed a new pastor, Dr. Gary Hardin, and his wife Linda. The Hardins were from Alabama, but his most recent post was in Ann Arbor, Michigan.
Jaime King, a teacher at Bullitt Lick, was pictured with Anthony Caulk as he worked with the Lightspan program, a part of the summer camp program at Hebron Middle.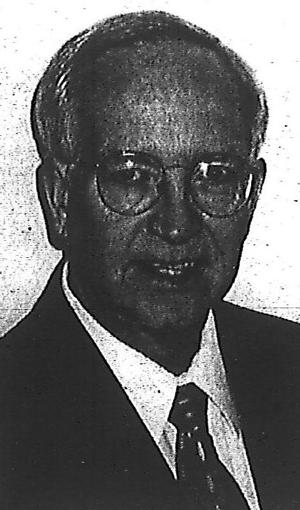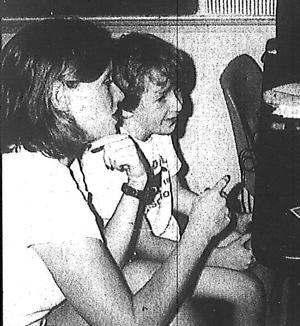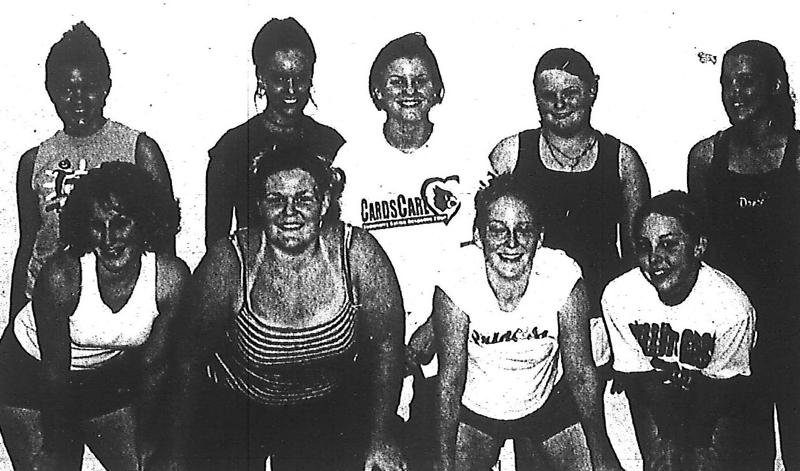 Gary Hardin | Jaime King and Anthony Caulk | The Purple Rage
The Purple Rage dance team was pictured in the paper. Members included Keri Deeming, Cristal Nester and Christina Logsdon from Bullitt East; Danielle Fuchs from North Bullitt; and Jenny Edwards, Nikki Shelton, Nicole Wetzel, Sandy Pottinger and Sara Miller from Bullitt Central.
Bullitt Central's Justin Saunders was a late addition to the East All-Star team, and contributed six points on two three-pointers. And 6-7 center Todd Spencer, also from Bullitt Central, contributed 16 points as the East All-Stars defeated the West team 102-62.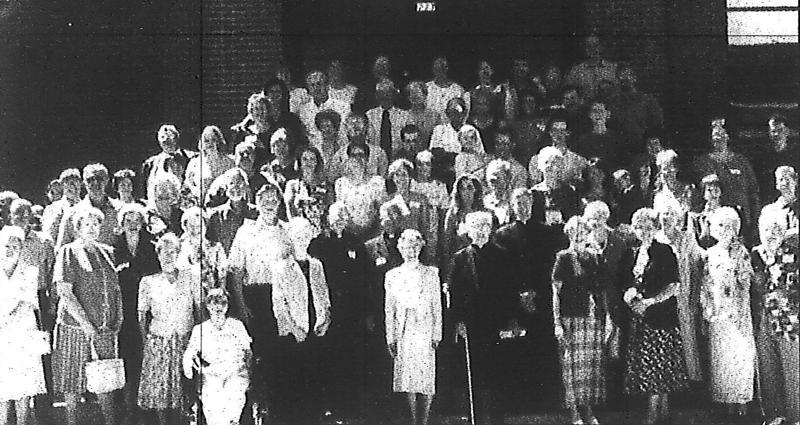 And were you at the "Blessing of Memories" ceremony at St. Benedict School, and did you get in the picture of the St. Benedict school community group that gathered to pay homage to the closing school's memories?
1976 - 45 Years Ago.
Ten members of Boy Scout Troop 5 attended summer camp at Rough River, including Gerry Breeding, Tom Breeding, Phillip Horton, Tom Kallin, Steve Karr, Rusty Kerr, John Reid, Alex Horton, Tony Lacefield, and Todd Robinson. The latter three earned a special patch for swimming a mile. Troop leaders included Eric and Alan Fischer.
Pleasant Grove correspondent Clara Simmons wrote that Chaplain L. W. Knight and wife from Mississippi came to visit several families in the neighborhood including the Simmons, Mr. and Mrs. Walter Devine, Mr. and Mrs. Harley Proctor, and Mrs. Austine Jasper. She noted that he had been pastor of the Pleasant Grove Church 35 years earlier.
Mrs. Mary Whitworth of Cedar Grove wrote good July birthday wishes to Lucy Arnold, Brenda Ashbaugh, Gertrude Troll, Edna Hoagland, Christine Pollard, Hazel Cundiff, Bridget Denise Bleemel, and Anna Belle Philpot.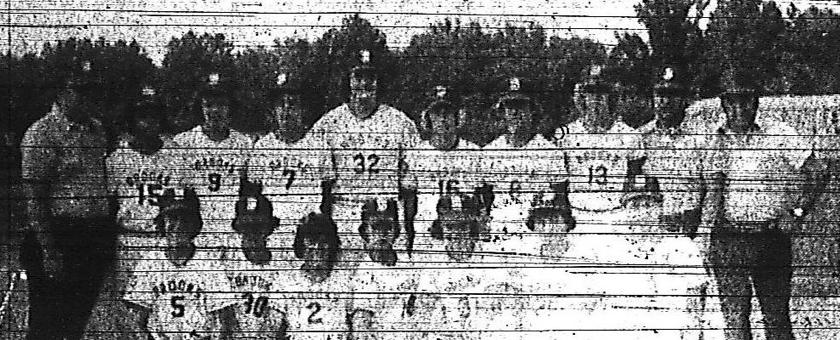 The Brooks team took the title in the Bullitt County Babe Ruth League. Team members included Jim Williams, David Baumgardner, Randy Smith, Paul King, Billy Hobbs, Matt Collins, Jeff Strange, Garry Vickery, David Collins, Sammy Etherton, Roger Bennett, Mark Highbaugh, David Williams, Dean Huff, and Kevin Davis. The manager and coaches included Bill Wehrenberg, Sam Strange, and Bo Williams.
Mary Kay Shepherd of Lebanon Junction wrote that Valine Judware and Lora Shepherd graduated from square dancing school; that the second annual horseshoe tournament was won by Bill Duckett and Richard Tinnell; and that first place winners in the golf tournament were Danny Walker, Gerald Tamme, Charles Kolish, and Larry Hillerick.
Also at L.J., Jane Harned's piano students performed in a recital at the Baptist Church. They included Cathy Biggs, Julie Ann Crawford, Susy Crawford, Jamie Crawford, Tavia Biggs, Linda Ilari, Debbie Lee Bee, Jeanette Sturgill, Jennifer Ilari, Dawn Eve McCarty, Melissa Troutwine, Melissa Ridenour, Cheryl Newton, Mary Alice Harned, Kathy Sturgill, Leah Kay Masden, James Ragg, Mark Ragg, Beth Boone, Debi Ilari, Mary Dale Rogers, Cheri Collins, Alice Rogers, and Barbara Sue Sturgill.
How many of you remember Harold K. Lanham's bookkeeping service located in the Hardy Building in Shepherdsville?
Oretha Ridgway of Nichols wrote that Betty Barnes had taken a tumble down the stairs without breaking any bones; that Craig Dawson was now able to have visitors following his auto accident; and that Mr. and Mrs. Burton Bennett had dinner at the Tijuana restaurant at Muldraugh.
Gladys Shepherd of the Bullitt Lick community wrote that eight of their girls were attending the Cedarmore Camp, including Teresa Hollingsworth, Stephanie Troutman, Annette Pike, Dawn Huff, Jeanie Shepherd, Monica Shepherd, Dyana Howlett, and Cheryl Karr.
The Hebron area newsletter mentioned the recent marriage of Miss Gale Stallings to Roger Allen Phelps. She also wrote that the teachers and pupils of Hebron VBS went to the Bellewood Presbyterian Home for children to visit and take a love offering.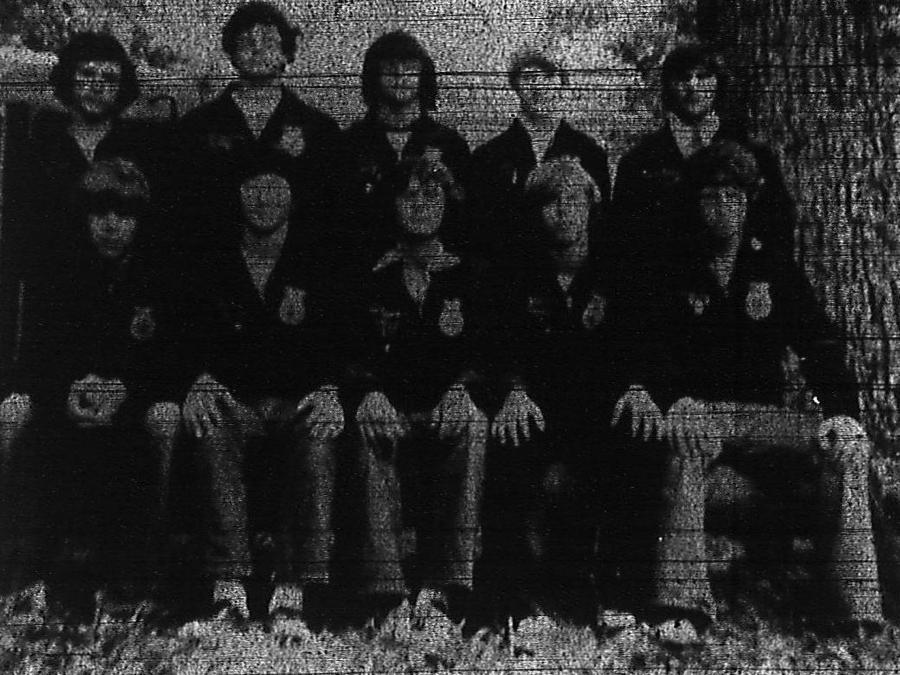 Ten FFA members and their advisor attended the Kentucky FFA Leadership Training Center at Hardinsburg. They included Gary Hancock, Bobby Harned, Jay Raymond, Jim Graham, Donnie Miller, Mike Hill, Bill Harned, Mike Miller, John Raley, and Mark Dever. Kenneth Gentry was their advisor.
Marie Havey, Laura Richardson, Dolly Stephan, Hazel Ratliff, Evelyn Herron, Ophelia Carney, Mildred Troutman, Wassel Rodgers, Thelma Bergen, Carl Shaw, Etta Shouley, Margaret Moran, Bill Griffin, Marjorie Becker, Arthur Lutes, Alice McAfee, E. B. Stansbury, Anna Ray Shaw, Charles Shaw, Ray Binford, and Robert Hays Simmons gathered together at the Best Western in Shepherdsville to celebrate the 50-Year Shepherdsville High School reunion. Also present was Mrs. Hester Bell Hardaway, one of their former teachers.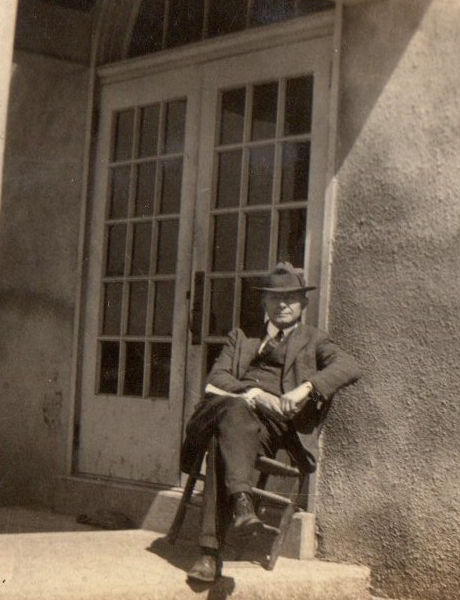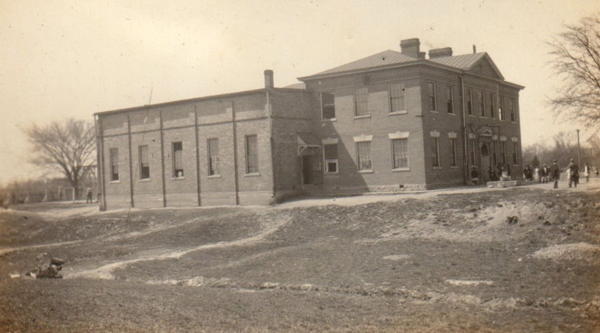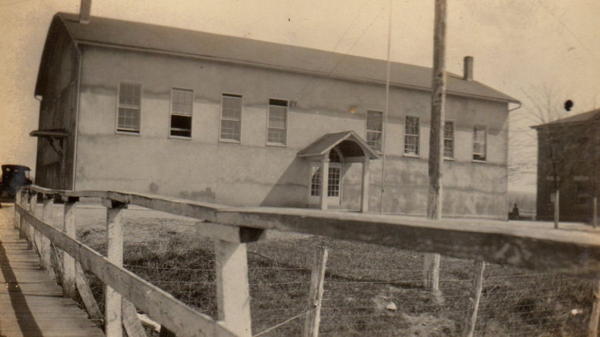 Prof. Sanders | Old S.H.S. | Old Memorial Gym
And Laura (Frisk) Richardson also wrote a piece remembering their days at the school. It is too long to include here, but we have added it on the History Museum website.
1946 - 75 Years Ago.
July 4th saw the placement of a plaque dedicated to Archibald Magruder, a Revolutionary War veteran, at his grave site located within the boundaries of the Bernheim reservation near Bardstown Junction. Among the speakers was T. C. Carroll, a great-great grandson of Mr. Magruder. Also present was Frank Magruder, the only surviving grandson, and J. E. Magruder, the oldest great-grandson.
In news from Mt. Washington, Rodney Lee Hinsch was born to Virgil and Beatrice (McGee) Hinsch; Donna Lynn was born to Mr. and Mrs. Stanford Harris; Vernon Mothershead took his boy scout troop on a weekend trip; Mrs. Paul Horner and son visited her mother, Mrs. Marion Porter; Kathleen Harris and Betty Crenshaw of Asbury College spent the weekend at home; and Judith Ann, eldest daughter of M. R. Porter, had a wreck with her scooter, and broke her arm.
Also in Mt. Washington, the Cyclone Cash Store made a turn-around. Originally facing Highway 44, after remodeling it then faced Highway 31E.
The Brumley and Bridwell General Store located between Mt. Washington and Shepherdsville was sold to David C. Schmitt.
In Lebanon Junction news, Geneva Masden and Clifford Samuels were married. Also, a memorial service was held at the Baptist Church to honor the memory of Lt. Willard Wright and P.F.C. Thomas G. Mullins, two Lebanon Junction boys who lost their lives in the war.
In the Cupio neighborhood, Mrs. Cora Ridgway and Miss Eunice Ridgway entertained in their home Marguerita Ridgway, Alma Klotter, Beatrice Culver, Joe Chappell, Lindsay Ridgway, Samuel Ridgway, Mr. and Mrs. Charles Ridgway, Mr. and Mrs. Raymond Mattingly, June and Janet Ridgway, and Billy Howard Smith.
William H. McFarland became the superintendent of Boone County Schools. He had previously been principal at Mt. Washington from 1930-34, and superintendent of Bullitt County schools for eight years before spending four years in the army.
Fruit growers of the Louisville area met at Howard Hardin's orchard in Bullitt County in one of the oldest fruit sections of the area.
Leonard Daugherty, Earl Dacon, and Lee Masden were elected as supervisors for the Bullitt County Soil Conservation District.
The Circuit Court Grand Jury members included George Wigginton as foreman, J. R. Taylor, Lee Loyd, J. M. Harvey, Harvey Hubbard, Floyd Stallings, G. R. Henderson, Walter Mathis, H. L. Williams, A. R. Nusz, O. L. Beard, and George Cox.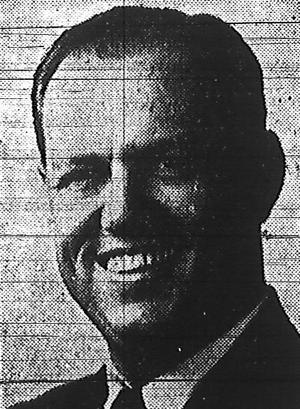 Albert L. Carnett
Tommy Grant and family, Ellis Stallings and family, and Thurston Stallings enjoyed a day at Fontaine Ferry Park in Louisville.
Rev. Albert L. Carnett, a former pastor at the Shepherdsville Baptist Church, returned for a revival meeting.
Rev. Shows of Hebron Presbyterian and Rev. Sandridge of Little Flock Baptist oversaw a combined VBS for the two churches.
And the editor and staff of the newspaper asked folks to bear with them "during the misfortune that has swept the shop." Two of their staff were out as Anna Hawkins had an appendectomy, and Anna Underwood was away due to serious illness of her granddaughter. They thanked Hardin County Enterprise for printing that week's newspaper.
1931 - 90 Years Ago.
In scholastic news, teachers Janice Harned, Lydia Wilson, and Elizabeth Harned, all college graduates, were taking special graduate work that summer at the University of Kentucky. And Rossellee McKinney, Zora Raymand, Catherine McKinney, Willie Quick, Mary Dawson, Verna Funk and several others were attending summer school at Nazareth.
P. H. Croan, Sheriff of Bullitt County, reminded local dog owners of their obligation to get tags for their dogs, citing the strict law that would require him to turn over the names of those who failed to do so to the grand jury for indictment.
Robert Mattingly of Wilson Creek was in town where he reported that several head including his mule had died from the heat.
In the Personals column we read that Dr. Horine, the heart specialist, was called in consultation with Dr. Ridgway to see Phil B. Thompson at Huber's Station, who was "very low." The next issue of the paper indicated that Mr. Thompson had died. In 1885 he had been elected County Attorney of Bullitt County.
The folks at Victory Church were glad that the lightning bolt chose the tree in front of the church rather than the church itself.
Mrs. Harve Milam of Shepherdsville had a practically new Singer sewing machine for sale.
In the Brooks column, we read about the marriage of Garland Myers to Claudie Hatfield. We also learned there that C. K. Kneisler and wife, Hazel Kneisler and Nell Triplett and Wallace Kneisler were guests of Mr. and Mrs. Elbert Lutes and family.
Pat B. Cruise, Bullitt County Tax Commissioner, announced that his office was now open for assessments.
Mr. and Mrs. Gabe Summers were spending their vacation with Mr. and Mrs. John B. Summers at the Gap.
The old Steve Sanders house near Brooks burned. The paper reported that it was one of the oldest houses in the county.
In the Lebanon Junction column we learn that Dr. T. P. Sloan was back in town, and that Dr. Napper was glad to see him because Napper had been having to pull teeth while he was gone.
Mr. and Mrs. Guy Bergen of Atlanta had arrived to spend time with their parents, Mr. and Mrs. Dee Bergen, and Mr. and Mrs. Ben Crenshaw.
Hays Electric Shoe Shop, located in the Pioneer News Building, had a special on. They would do ladies' half soles and heel taps for just a dollar.
At the death of Samuel Briscoe "Wax" Simmons, a friend wrote a tribute to him in the paper, concluding with "at the time of his death, he owned the Judge Phelps farm, and the 'Haunted House' farm, and Paroquet Springs, much of it very fertile and all of it beautiful, binding on Salt River for more than two miles, and two more miles on Floyd's Fork."
Members of the July Grand Jury for Circuit Court included John H. Dragon, W. S. Patterson, Alvin Owen, Joe Samuels, Hal Hall, James H. Gallon, Herman Owens, Charles Masden, L. L. Parrish, B. S. Tyler, R. N. Owens, and E. Z Wigginton, the foreman.
And Rev. and Mrs. R. B. Cundiff and son, Millard of Bardstown Junction entertained on a fishing party the following guests: Mr. and Mrs. Biven Crady; Mr. and Mrs. Marshall Duncan, two children, Paul and Lavern; Mr. James Gorin, wife and little daughter, Irene; Mrs. Ray Miller and three daughters, Chris, Emma, Jennie Eva and Ada Net, all the above from Rolling Fork. Also Mr. and Mrs. Ralph Cundiff, two daughters, Doris and Billie of Beech Grove, and Miss Ollie Mae Dawson of Shepherdsville. The twins Jennie and Eva Miller had the most successful catch, adding 14 to the string.
---
Copyright 2021 by Charles Hartley, Shepherdsville KY. All rights are reserved. No part of the content of this page may be included in any format in any place without the written permission of the copyright holder.
---