It Happened in January
The following article by Charles Hartley originally appeared in The Pioneer News on January 29, 2018. It is archived here for your reading enjoyment.
---
We will be looking back 25, 50, 75, and 100 years to see what was being printed in The Pioneer News in 1993, 1968, 1943, and 1918 in the month of January.
1993 - 25 Years Ago.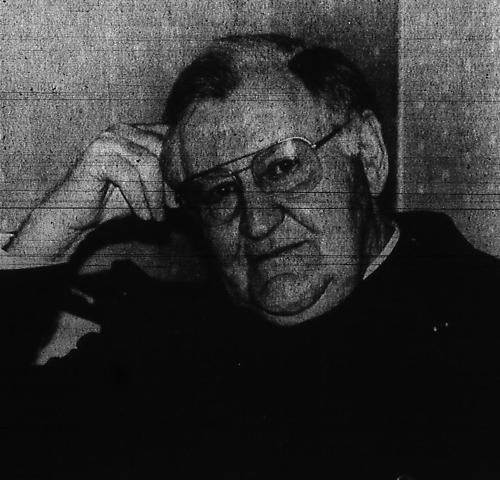 Rev. Joseph Hamilton
Rev. Joseph Hamilton, pastor of St. Francis Xavier Church in Mt. Washington, retired after spending nine years at the church. Rev. Hamilton suffered a heart attack in his second year at the church, and was the recipient of a transplanted heart in August 1985.
In his interview with Carl Curtsinger, Rev. Hamilton said that he was retiring mostly for health reasons. He said, "I've taken enough medicine to kill two horses and a mule."
He would continue to be active for several years, before passing away in April 2003.
In the B.C. Invitational, North Bullitt defeated Warren East by 3 with Rick Szczapinski scoring 18 and Jeff Larison adding 16.
In their semifinal game against Fren Creek, it took three overtimes for Fern Creek to come out on top 98-96. Both Szcapinski with 35, and Larison with 20 fouled out in the overtimes.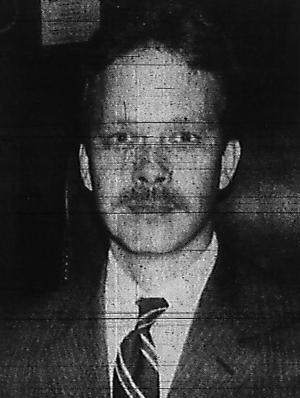 Walt Sholar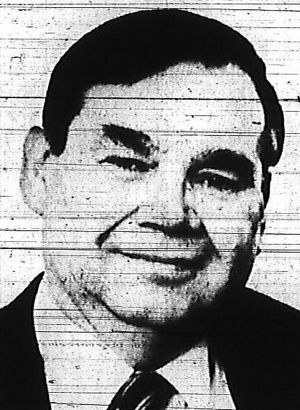 John Harper
Then Bullitt Central ran past McCreary Central by 23 with Jason Post scoring 29 points, Bryan Bates adding 20, and Jimmy Westwood scoring 18. Westwood was the team's leading scorer with 21 in B.C.'s semifinal loss to DeSales.
In the consolation game, B.C. defeated North 86-73 with Post leading the B. C. scoring with 26, and Szczapinski scoring 27 for North.
With election time fast approaching, several folks were filing to run for office. Walter A. Sholar filed for re-election as country attorney; incumbent Glenn Armstrong and John Harper filed for County Judge; Nina Mooney sought re-election as county clerk, and Ralph Bleemel filed for his third term as jailer.
The Peoples Bank of Bullitt County added three members to its Board of Directors. Bob McDade, Billy Hardy, and Eddie Stout joined Joe Barger, Bill Dawson, Bill Hardy, Mary Murray, Billy Howard Smith, and Burks Williams on the board.
In Pleasant Grove news, Lois Simmons reported that Mr. and Mrs. Mack McAfee made several visits, taking a fruit basket to Mrs. Frances Cox, and visiting both Rodney Grant and Clifford Foster at the hospital. She also reported that Shirley Proctor had retired from work in Michigan and planned to return to Bullitt County in the summer to live.
Louise Bischoff of Hebron/Zoneton reported that Lucille Bain and Georgie Sadler spent New Year's Eve aboard the West Virginia Belle River Boat. They enjoyed a prime rib dinner, followed by an evening of dancing. According to Louise, Georgie danced with Berry Bear.
And Katina Chesser was excited to learn that she had been accepted at West Point, the prestigious New York military academy. She expressed gratitude to Sgt. Rishor and Major Riggins of the Bullitt Central JROTC program for their support and training.
During her time at Bullitt Central, Katina excelled in both academics and athletics where she ran the distance races in track and cross country.
Four years later, The Courier-Journal ran an article on the Chesser family, highlighting Katina's graduation from West Point, and sharing the story of Larry and Judy Chesser, and the home they made for two adopted children, Katina and her sister Raina; a delightful story of two remarkable young ladies, and their equally remarkable parents.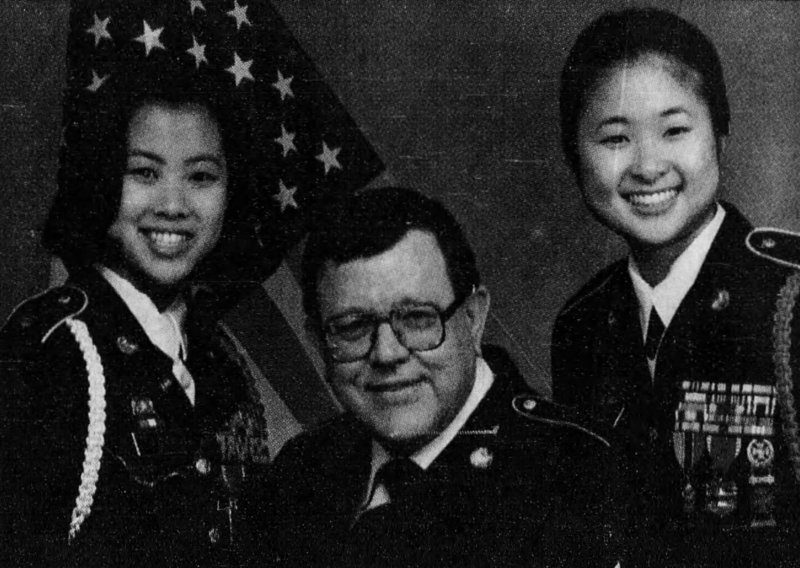 Raina (left) and Katina with their mentor, Master Sgt. Patrick Rishor
1968 - 50 Years Ago.
Circuit Judge W. R. Gentry, Sr. ruled that the Bullitt County Board of Education could build a central high school to serve the entire county, and turn the three high schools into junior high schools.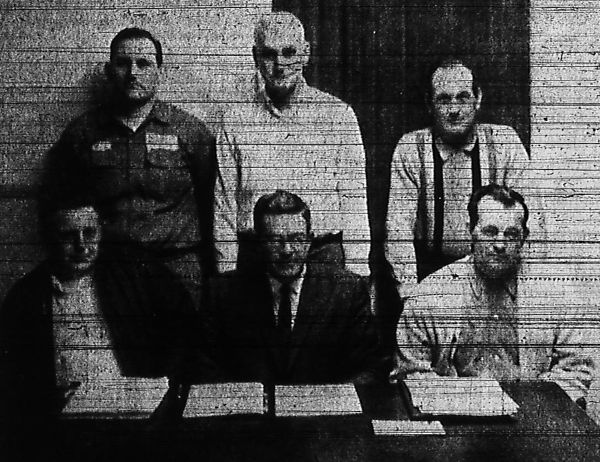 The Shepherdsville mayor and city council were pictured on the front page. Henry Troutman, Jr., Thomas P. Price, and Tot Moore were standing behind Charles Gentry, Mayor W. R. Bacon, and Mr. R. Hall.
The Bullitt County Jaycees presented their first presidential award to James Lanham, editor of The Pioneer-News, for the many ways he had helped the local chapter in its work. The award was presented by Jaycee president C. L. Lane.
G. H. Swearingen advertised his insurance agency, with an office in the Bullitt County Bank building.
The recently organized Bullitt County Sheriff's Posse officers included Chief Deputy James Skidmore, Vice-President Leroe Skaggs, Secretary Irvin Maddox, and Treasurer Raymond "Tee" Howlett. C. L. Croan, out of the sheriff's office was a board director along with Norman Peacock and Donald McKee.
The Cedar Grove reporter shared that Mr. Overbee was very ill at Hazlewood, Joe Bland was at St. Joe, and W. C. Lanham and Essie James were at home with the flu.
Alice C. Harned, Bullitt County Elementary School Supervisor, was selected as a member of the special ETV curriculum selection committee for the upcoming school year in Kentucky.
The Hebron correspondent congratulated Mr. and Mrs. Joe Kelly on celebrating their 49th wedding anniversary.
She was sad to report that the home of Mr. and Mrs. W. H. Brummott burned, and little was saved.
The Personals column was filled with illness and injuries. Robert L. Tanner was at St. Joe's; Otto Stillwell had surgery there; Walter Harshfield had just returned home from the hospital; Cecil Cash had surgery at St. Anthony's; and Mrs. Vernon Jones was recuperating from a fall.
Steve Coulter had 16 points, Mike Robey and Scotty Morrison each had 14, and Albert Goldsmith added 10 as the S.H.S. Rams defeated Trimble County 66-57.
Frankie Hartlage and Charlie Bowman each scored 11 points, Kevin Miller had 10, Edgar Sullivan had 8, and Merrell Coleman added 6 as the Lebanon Junction Bulldogs lost a close game to Taylorsville.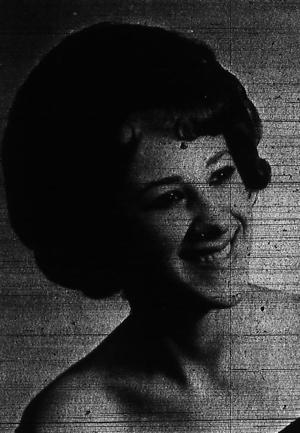 Patricia Ann Ashby
The Lebanon Junction F.H.A. selected Jerry Van Vactor as F.H.A. Sweetheart, and Linda Engle as Miss F.H.A.
The engagement of Miss Patricia Ann Ashby to Carl L. Troutman was announced. Patricia was the daughter of Mr. and Mrs. Hyman Ashby of West Point. Carl was the son of Mr. and Mrs. Marvin C. Troutman of Shepherdsville, and a graduate of E.K.U.
The Mt. Washington correspondent reported that Hubert and Marion Armstrong hosted a family gathering that included Mrs. Ethel Gentry, Miss Cherry Armstrong, Jack Stewart, George Armstrong, Carol Cecil, Aaron Armstrong, and many others.
Hardy & Mooney Auto Supplies was advertising a sale on 4 horsepower chain saws at the price of $79.95 while they lasted.
And Bill Hardy was elected chairman of the committee for Cub Scout Pack 261. Other pack officers included Cub Master Cleo Skelton, Treasurer Sam Hardy, Institutional Representative Billy Horrell, Webelos Leader Don Sanders, Den Mothers Mrs. William Huckaby, Mrs. Tom Waller, and Mrs. Pat Wode. Additional members of the committee were Burlyn Pike, Bud Hardy, Bluford Tinnell, and Tom Waller.
1943 - 75 Years Ago.
The paper reported that Mrs. Gertrude Masden sponsored a free turkey dinner for the entire Shepherdsville School two days before Christmas, feeding all 550 pupils. She was ably assisted by Mrs. Minnie Maraman, Mrs. O. H. Masden, Mrs. Curtis Smith, Mrs. Roy Stallings, Mrs. Gabe Bealmear, Mr. Peterson, Prof. Foreman, Mr. Bailey, Otto Stillwell and others.
Clyde Troutman of Mt. Washington, an outstanding stock trader, joined the firm of Montgomery Bros. at the Bourbon Stockyards in Louisville.
Isaac Edison Berkstresser secured a good job with the Jeffersonville Boat and Machine Works.
In Belmont news we learned that Mrs. Kate (Woods) Snellen and Miss Sue Engle both passed away shortly before Christmas.
In Home Front news, the Department of Agriculture purchased more than fifty million pounds of seeds to replant Allied farmland recently freed from Axis domination.
Josie Zimmerman received word that her brother, Dr. George Barrell of Kansas City slipped on the ice and cracked his skull, but was recovering.
In Cedar Grove news, we learned that Riley Thompson and wife spent a Sunday at Solitude with Mr. and Mrs. Duke Thompson.
In news from Needmore Road, Bro. Jesse Hill accepted the invitation to pastor the local church; Mr. and Mrs. Harley Proctor left for Camp Shelby, Mississippi, to spend time with their son, Private Millard H. Proctor; and Beulah Stallings and Alvine Foster spent Christmas evening with Mr. and Mrs. Everett Newton.
That correspondent was sad to report the death of Tom R. Bridwell on January 3rd. He was in his 69th year, married to Eva Stallings in 1897, and the son of Hayden and Nannie Bridwell.
The paper listed all the local elected officials including the magistrates Hugh Samuels, J. R. Cornell, O. P. Hessey, and John I. Samuels. Clyde E. Roby was tax commissioner; C. V. Foreman was school superintendent; and C. T. Bridwell was county coroner.
Do you remember listening to the Baptist Hour sermons on W.H.A.S. radio?
Red Cross surgical dressings were being made up at the Masonic Temple. Mrs. Clarence Stansbury was chairman of the committee.
In Lebanon Junction news, Mrs. Alean Rexroat passed away. She had been chief telephone operator for many years.
Mr. and Mrs. James Strange celebrated their golden wedding anniversary. He was a retired conductor for the railroad.
In the Personals column we read that Mr. and Mrs. Guy Bergen and children of Tennessee spent a weekend with relatives here.
Also, Mrs. Geraldine Traylor received a letter from her husband who was in North Africa. As was the case with most letters from servicemen overseas, it was positive and upbeat, perhaps hiding the truths of war from friends and relatives back home.
In Mt. Washington news, E. T. McAfee was injured when kicked by a mule in the leg. Fortunately it was only bruised, not broken.
Frank Scroggins, Master of Bullitt Lodge No. 155, invited visiting brothers to their monthly meeting.
In Hebron news, Mrs. N. H. Miller was confined to bed with bronchial trouble; Miss Mary Cynthia Holsclaw was in bed a week with a head cold; and Mrs. Bernard Bischoff suffered an attack of tonsillitis.
And Jiggs Buckman was offering for sale a 1942 Buick. It had a radio, heater, and five new tires, and was in good shape. Any takers?
1918 - 100 Years Ago.
In the first issue of the newspaper published after the deadly train wreck in December, the editor found at least one positive thing related to the tragedy. He wrote, "Fortunately, however, the school here was about closed that week, and at least a dozen school children were spared from Chapeze, Clermont, and Bardstown Junction, who daily ride that train."
One of their classmates, Jimmy Morrison, was killed in the wreck. The paper described him as "one of the brightest and most popular students of the Freshman class."
His father Jackson Morrison, who was a deaf-mute, ran a shoe shop in Shepherdsville. A notice was printed in the paper that said, "To my many friends and customers, since the train wreck which took my dear son, James and the horror of it all, I find that I can no longer run my shoe shop in Shepherdsville, but will move it to my home near Bardstown Junction."
Sadly, microfilm of early newspapers is frequently blurred, or the original paper itself was damaged, making it impossible to make out what was printed. Such was the case of the obituary of James W. Stansbury who was also a victim of the train wreck. We can make out some parts of it, including this statement: "He leaves to mourn his loss a mother and father, a wife, three daughters, Ella, Jennie and Lounetta, one son Clarence, two brothers, Guss and Emmett, and two sisters, Mrs. John Lee, of Belmont, and Mrs. Richard Hays, of Illinois."
Another victim of the train wreck was the local Catholic priest, Father Eugene Bertello who had just recently been involved in establishing the St. Aloysius Church in Shepherdsville. Father Bertello, who was from Italy, was described as "one of the best loved church leaders ever sent to this country."
In related news, Arthur Burns and Mammie Ice were married in Jeffersonville. He was the oldest son of Will Burns; she was a daughter of Kate Ice, widow of Tom Ice. Kate was one of the victims of the train wreck.
Another marriage reported was that of Violetta Roby and Horrie Thompson. She was the oldest daughter of J. A. Roby of Leaches; He was the oldest son of Mrs. Lillie Thompson who formerly lived near Cedar Grove in Leaches.
Also, Ada Greenwell and Elmer B. Samuels were married in Jeffersonville. She was a daughter of W. R. Greenwell of Leaches, and a sister to Mrs. J. W. Barrall.
A list of public officials sworn in in January included State Representative S. G. Thornsberry, County Judge C. P. Bradbury, County Clerk Lindsay Ridgway, County Attorney T. C. Carroll, School Superintendent Ora L. Roby, Sheriff J. W. Croan, Deputies Burr Harris, Clarence Dawson, Henry Jones, and D. O. Gober, Jailer W. F. Monroe, Surveyor Charles G. Bridwell, Coroner Dr. Shafer, Assessors Bert Shepherd and Ike Mudd, and Magistrates R. H. Miller, W. T. Carrithers, Forest Weller, and J. C. Wooldridge.
Two local teachers, Irene Crutcher and Lula Cook were forced to leave their classrooms for a time when they were infected with measles.
The heavy snows that began in December continued into January with below zero temperatures. The paper reported on January 15th that 46 inches of snow had fallen since December 6th.
And the first Bullitt County native to lose his life in the war effort was Seaman Julian S. Bell who was killed when the fore-mast aboard the battleship Michigan broke in a terrible storm, taking the lives of Bell and five others.
---
Copyright 2018 by Charles Hartley, Shepherdsville KY. All rights are reserved. No part of the content of this page may be included in any format in any place without the written permission of the copyright holder.
---