It Happened in January
We will be looking back 20, 40, 60, 80, and 100 years to see what was being printed in The Pioneer News in 2002, 1982, 1962, 1942 and 1922 in the month of January.
2002 - 20 Years Ago.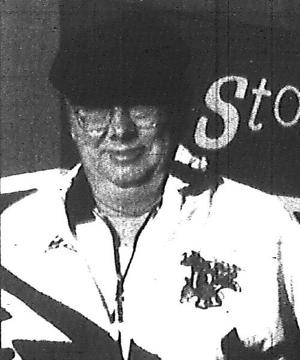 Eddie Stout
Eddie Stout sold his Mt. Washington grocery business to Bob Bell, and planned to take a trip through the Panama Canal. Stout had been in the grocery business for nearly 50 years.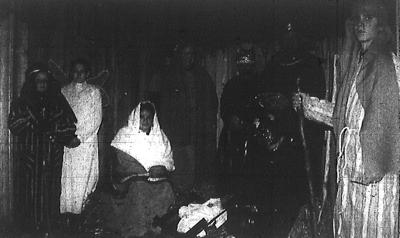 The Hebron Presbyterian Church live nativity scene was pictured in the paper. This year they had a new shelter to in which to perform.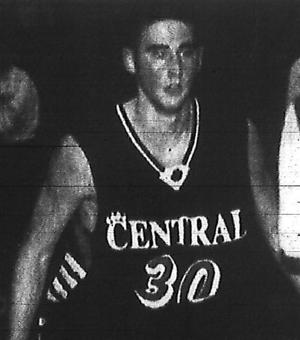 Herbie Rowe
The Bullitt East Chargers were masters of their own holiday tournament, first defeating Pulaski Southwest 69-53, following that with an 86-57 win over Southern and 77-72 over Shawnee. In the first game Bryan Krugman and John Stover each contributed 16 points. Then in game two Stover led all scorers with 21. The final contest saw Ves Chancellor scoring 19 points to lead the Chargers to victory. Also contributing in double figures in that game were Stover with 12, and Krugman and Justin Hall, each with 11.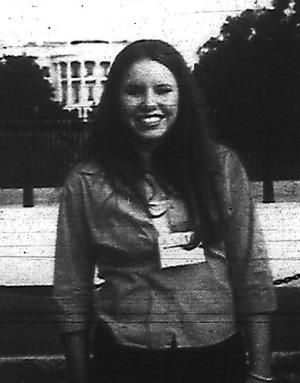 Melissa Thompson
In other local basketball, Bullitt Central defeated Fairdale 63-57 led by Chad Stivers' 28 points, and 21 by Todd Spencer. But defensively, the Cougars turned to the efforts of senior Herbie Rowe.
On the girls' side, all three local teams were victorious. The Lady Eagles of North Bullitt defeated Waggener 59-46 led by double-figure scoring by Lauryn Hatchett (16), Whitney Lee (14), and Melanie Keith (13). Meanwhile, the Lady Chargers of Bullitt East were defeating Henry County 72-38 with Nikki Keehner's 16 points leading the way. Not to be outdone, the Bullitt Central Lady Cougars defeated Fairdale 67-33, led by Ashley Reynolds with 13, Brittany Anderson with 12, and Kim Jacobs with 11 points.
Bullitt East Junior Melissa Thompson was selected to attend a National Young Leader's Conference session in Washington, D.C.
Courtney VanMeter of Bernheim Middle School and Chellby Tinnell of Bullitt Lick Middle School were honored for their "Peace" posters by the Lions Club. Each received a certificate and a cash prize.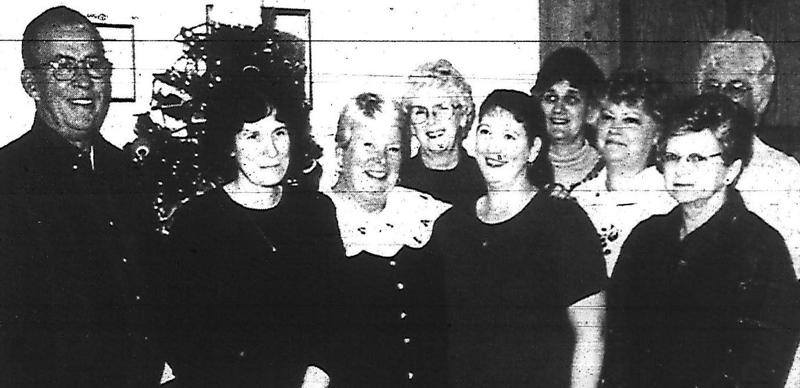 The Prevailing Grace Cancer Support Group celebrated Christmas at its annual dinner held at Belmont Baptist Church. Pictured in the group were Jim Adams, Debbie Delaney, Sharon Klosterman, Gale Morris, Donna Froman, Betty Davis, Sharon Howlett, Gayle Shepherd, and Linda Maraman.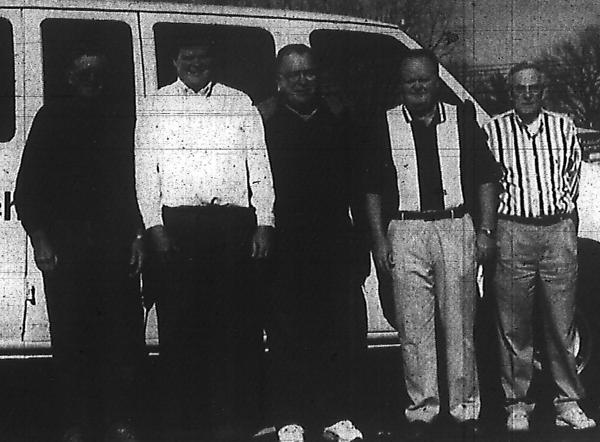 Marvin Proctor, Chip Pendleton, Ron Murphy, Moise Napier and Darrell Burress were among the members of the Southern Baptist Disaster Relief team sent to New York City in support of the effort following September 11.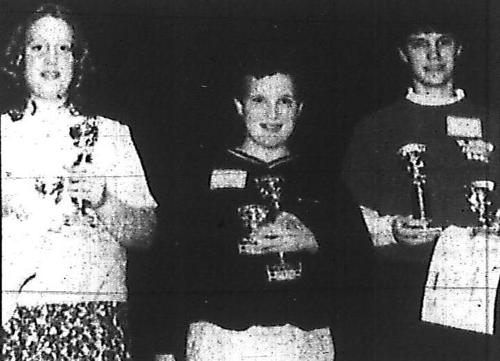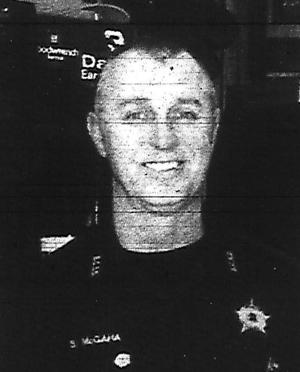 Scotty McGaha
Rachel Nunn, Cory Reid and Melissa Raley were finalists in the County Spelling Bee. Cory won by spelling "nordic" and "coverlet."
Lawrence and Glenda Watkins celebrated 45 years of marriage; and Francis and Lillian Thornsberry celebrated 50 years.
And Sheriff Deputy Scott McGaha was honored with the Medal of Valor by the Kentucky Sheriff's Association for his efforts to help save a man's life.
1982 - 40 Years Ago.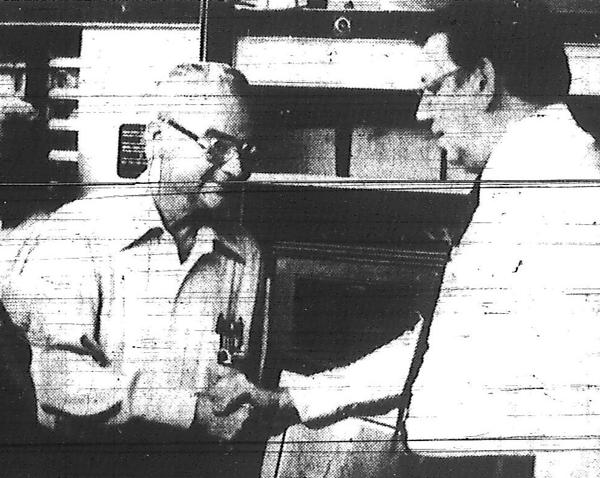 Karl Gerhard's Retirement
Karl Gerhard retired from Publisher's Printing in January after 18 years at the plant, and a career in the publishing business. At his retirement, he was the plant superintendent. His work ethic and skills were praised by Company President Frank Simon and Vice President Jim Haberman.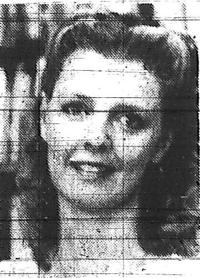 Janet Short
Bob Harrington, manager of engineering, said, "It will probably take three people to replace him."
Janet Short was volunteer of the week at the Lebanon Junction school. She and her husband Rod Short had three children Kim at Bullitt Central, Rodney in the LJ kindergarten, and Kristen at home.
The Mt. Washington Generals ended their basketball season undefeated. Team members included Mike Crafton, Paul Wheatley, Brent Wheeler, Jimmy Beverly (manager), Troy Lewis, Kimmy Hisle, Merritt Williams, Kevin Coomer, Jason Falk, Craig Woods, Larry Couch, Todd Cornell, Troy Barr, and Bill Wallace.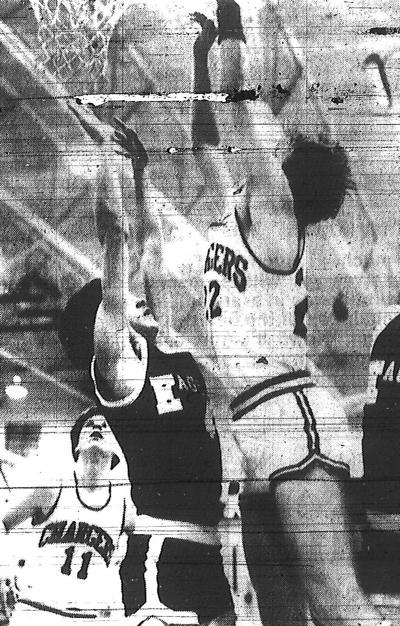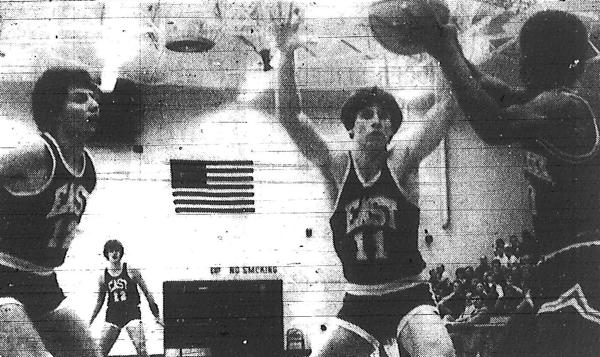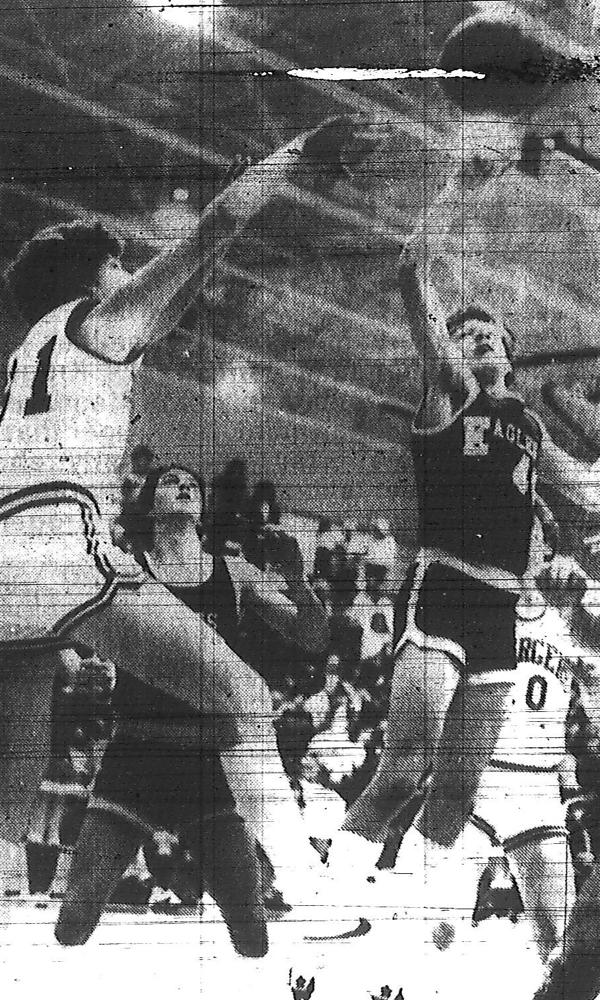 In a series of pictures published in the paper, Rick Troutman of Bullitt East goes up and over North Bullitt defenders for a rebound; Chargers Jeff Craig and Terry Wilkerson work to prevent a Fern Creek pass while Troutman waits downcourt for an interception; and Gary Ensey of North Bullitt leaps high in the air to put up a shot against Bullitt East.
State Transportation Secretary Frank Metts announced the construction of an interchange at I-65 and Highway 480 (Cedar Grove Road). He estimated that construction would begin in 1984. He also announced that the other half of the Bernheim exit would be completed too.
Mary Holsclaw of Hebron wrote that Mrs. Bernard Bischoff's horse, Radiant Command, won High Point Award for five gaited pleasure horses at the Fair and Horse Show Award Banquet at the Galt House.

Todd Miller
Elizabeth Worley, Lebanon Junction correspondent, congratulated Mr. and Mrs. T. J. Sweat Sr. on their 65th wedding anniversary.
Charles Hamilton was elected chairman of the Bullitt County School Board. Hamilton, a board member since 1967, succeeded Thomas Whitt as chairman. William Dawson was elected Vice Chairman. The board also awarded a certificate of appreciation to Mrs. Virginia Moore who was selected as Bullitt County Special Education Teacher of the Year.
Todd Miller became the leading scorer in Bullitt Central history when he scored his 1,234th point in a game against North Bullitt. He was also the all-time team leader in rebounds.
The staff of the Hairport welcomed Don Terry as a new stylist. He joined Phillip Capps, Steve Capps, Larry Ballard, and David Maraman in the shop that was then located on Highway 44E.
Clara Simmons of Pleasant Grove mentioned that the small crowd at church on Sunday was likely due to the temperature being ten below zero.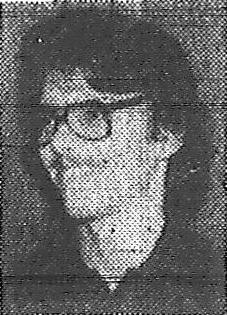 John Roberts
Spelling Bee winners in the contest held at Roby Elementary were Kathy Byrge, Jenny Collins, and Marcia Gaw. Byrge, an 8th grader at Hebron, placed first. Collins, a 4th grader from Mt. Washington, was second; and Gaw, a 6th grader from Hebron, was third.
And a young John Roberts reviewed a Derby Dinner Playhouse show that starred Sid Caesar. He was impressed by Caesar's performance, not so much by the play itself.
1962 - 60 Years Ago.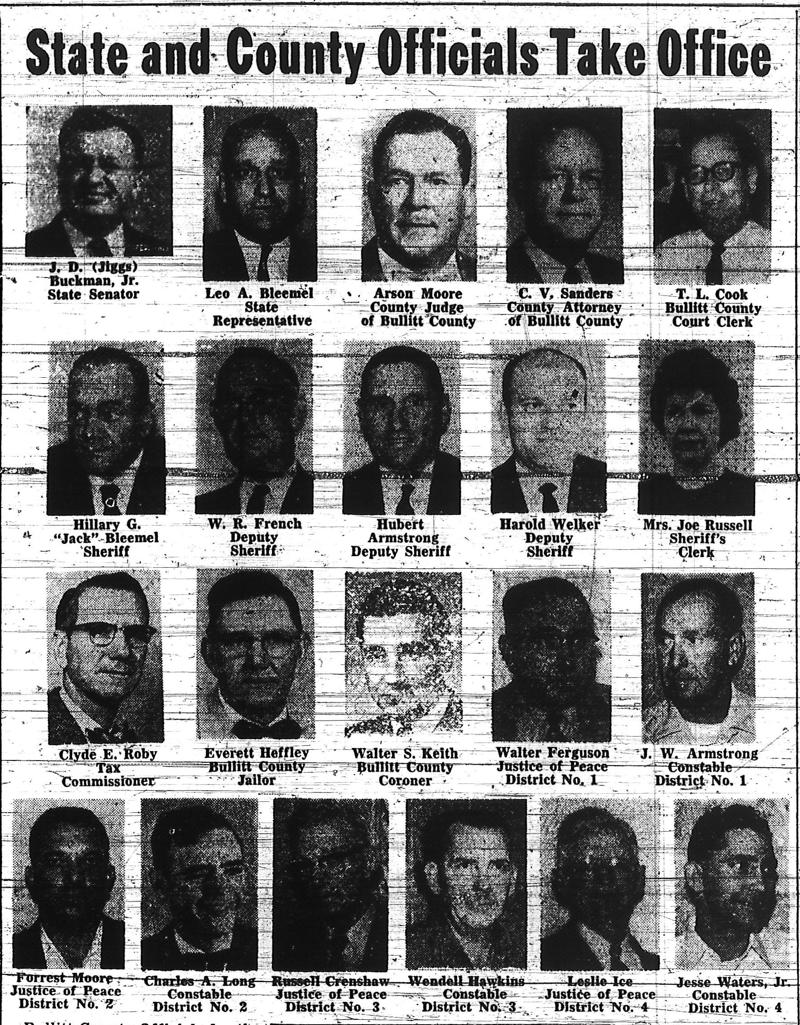 The newspaper printed pictures of state and county officials who took office in January. They included State Senator Jiggs Buckman, State Representative Leo Bleemel, County Judge Arson Moore, County Attorney C. V. Sanders, County Court Clerk T. L. Cook, Sheriff Jack Bleemel, Deputy Sheriffs W. R. French, Hubert Armstrong and Harold Welker, Sheriff's Clerk Mrs. Joe Russell, Tax Commissioner Clyde Roby, Jailor Everett Heffley, Coroner Walter "Pee Wee" Keith, District 1 Magistrate Walter Ferguson and Constable J. W. Armstrong, District 2 Magistrate Forrest Moore and Constable Charles Long, District 3 Magistrate Russell Crenshaw and Constable Wendall Hawkins, and District 4 Magistrate Leslie Ice and Constable Jesse Waters, Jr.
The Zoneton Recreational Council began making plans for the youth of their community. Members included Rev. John Dunaway, Mrs. Bernard Bischoff, Gilbert Hartlage, Mrs. H. M. Taylor, Charles Cook, Martin Roper, Mrs. Sara Crumbacker, Ike Neal, B. McGruder, Ray Becknell and Eugene Laswell.
Mr. and Mrs. R. B. Armstrong gave an Anniversary Supper for Mr. and Mrs. Robert Armstrong who were celebrating 64 years of marriage. Guests present included Mr. and Mrs. Marvin Stallings, Mr. and Mrs. Ples Snellen, Mr. and Mrs. Maxie Armstrong, Debbie and Steve, Mr. and Mrs. Garnett Snellen and Brenda, Mr. and Mrs. L. R. Mattingly and Mr. and Mrs. R. B. Armstrong and Kathy and Bennie.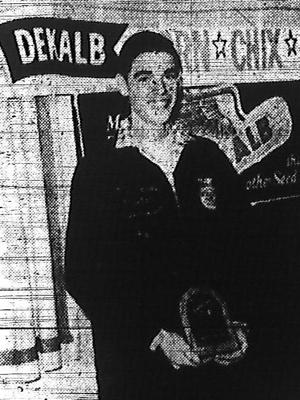 Omer Dale Proctor
Linda Napier (nee Bleemel) advertised that she was then employed with Edith's Beauty Shop in Shepherdsville.
Arthur Penick, a sophomore at Lebanon Junction High School, won the the Bullitt County Soil Conservation Essay Contest. Placing second was Thomas Goodyear of Mt. Washington High School. School winners included Doris Hartlage (St. Benedict), Rita Bertley and Paulette Goodman (Overdale), Thomas McDaniel and Norman Philpot (SHS), Omer Dale Proctor and Thomas Goodyear (MWHS), Mary Ann Hamilton (Roby), James Marcum Jr. (Nichols), and Arthur Pennick and Joyce Hayden (LJHS).
Proctor of Mt. Washington was also recognized as the winner in Bullitt County of the DeKalb 5 Acre Contest where he grew 108 bushels per acre of corn.
One of the old Bullitt Lick salt kettles was donated to the Filson Club of Louisville by the Charles Holsclaw family. Charles Sr. said that the kettle had been in the Holsclaw family since it was purchased at a public sale in 1830 by Hardin Holsclaw after the saltworks closed.
R. T. Milligan of Wilson Creek reported that Mr. and Mrs. Bob Harned were happy with the arrival of a baby girl.
In an article summarizing the SHS basketball season thus far, it was reported that Buddy McCubbins was leading the team in scoring, averaging 20 points a game. Jimmy Hatfield was averaging 14, and C. E. Roby 10 points for the team.
The Hebron Presbyterian Youth Group met at Nan William's house where they elected officers for the new year. Those elected included President Lynn Rhea, Vice-President Mike Heffley, Secretary-Treasurer Rita Bentley, Recreation Leader Larry Magruder, and Music Leader Janie Robards.
And Mrs. Thelma Bergen was happy to announce that her daughter Penny was engaged to Tommy Pack of Ludlow, Kentucky. They would marry at the Shepherdsville Baptist Church in February.
1942 - 80 Years Ago.
Bullitt County Clerk Tommy Wilson was the best man at the wedding of A. E. Funk, Jr. to Miss Nancy Orrell of Kuttawa, Kentucky.
In Hebron notes, we read of the passing of Virginia (Bell) Hall after a long illness. Her mother was Lucy Brooks, daughter of W. B. M. Brooks, and her father was Tom Bell, brother to Frank Bell, Sr.
Walter Rexroat, a former resident at Lebanon Junction, and a railroad engineer, was involved in a head on collision of two passenger trains on the Lebanon branch. He lost his leg that was so crushed it had to be amputated. Killed in the crash was Joe O'Mara, engineer on the northbound train. He was the father-in-law Mrs. Nina Samuels O'Mara of Lebanon Junction.
Among the college students returning home to Lebanon Junction for the holidays were Annie Perkins, Billy Lee Harris, John L. Raney, Floyd Bryant, Elmer Bryant Jr., Jimmie Snyder, and Jack Bryant. Floyd and Jack Bryant were sons of Floyd and Ella (Leslie) Bryant. Elmer Jr. was a son of Elmer and Ola Mae (Melton) Bryant.
In the Personals column we learned that Millard J. Cundiff was spending the holidays with his parents, Rev. and Mrs. R. B. Cundiff at Bardstown Junction. He was then a medical student at University of Louisville.
Miss Marion Collings, daughter of Mr. and Mrs. T. J. Collings of Lebanon Junction, was elected queen of Kentucky Wesleyan College's May Day Festival in the spring.
The government was in the process of taking about 36,000 acres of western Bullitt County into the expanding of Fort Knox. Many farm families and small community members would be displaced.
In Red Cross work, Mrs. Jim Shepherd was making 12 women's dresses, and Mrs. Gertie Shafer 35 baby gowns.
Mr. Parrish of Parrish Motor Service was out in his wrecker on a snowy day when he noticed something odd under the rear of the truck he was following. Motioning to the driver to pull over, they discovered a big red rooster sitting on the spare tire. The driver figured it had been there ever since he left home. Despite its complaints, the rooster finished the journey in the truck's cab.
And in the Valley View column we read about Old Pete, Tom Smith's old mule who had been with them so long he was almost like one of the family. When Old Pete got too old and feeble to work, he continued receiving care and when he couldn't even eat corn and hay, Tom fed him soft food. But at least the time came when Old Pete, crippled with rheumatism and unable to even lie down, could stand no longer. Tom found him one morning lying down at last, and for the last time. A sad but touching story.
1922 - 100 Years Ago.
The County School Board selected J. T. Harris, of Mt. Washington as Chairman and E. Z. Wiggington as Vice Chairman. Mr. H. M. Trunnell and Mr. Emerson Welch were sworn in for 4 years by Mr. Lindsay Ridgway.
Thomas L. Mattingly, who represented the lower section of the county, was the son of the late Wat Mattingly and had many relatives in the county. He was married, had one son, and had served on the school board longer than any of the other members.
E. Z. Wiggington, next oldest in point of service, was born at Mt. Washington and educated at Bardstown. He lived on a farm near Hebron, was married and had several children.
J. T. Harris was born and reared near Mt. Washington, and was considered the one who looked after the financial part of the schools. He signed all checks of every kind. He was a son of the late William Harris, whose seven sons were among the leading men of that section. He was married to Hettie Ridgway Harris, a former teacher.
H. M. Trunnell, son of Col. Neil Trunnell, had just been elected on the board by a large popular vote for 4 years. He never missed a single meeting during the 8 years he represented the Leaches section of the county.
Emerson Welch, the youngest man on the Board, both in age and point of service, was elected last fall for a term of four years. He hailed from Pine Tavern and was born in the Pitts Point section.
S. G. Thornberry of Mt. Washington, a local insurance agent, was on his way to Frankfort to represent Bullitt and Spencer counties in the General Assembly. This was his second trip, having been there in 1918 as well.
A party was given by Miss Hazel Dell Trunnell at the home of her parents in Shepherdsville. Present were Evelyn Adams, Dorothy Maraman, Anise Smith, Mary and Hattie Mae Buckman, Kathrine and Etta Nusz, Hazel Livers, Ruth Thompson, Lena Patterson, Elnora Glenn, Helen Burkholder, Willie Mae Ridgway, Fronie James. Gentlemen at the party were Linton Weller, Curtis Smith, Bud Combs, Jerome Monroe, Walter Livers, Clarence Stansberry, Pat Pope, Roy Thompson, Pat Cruise, Robert and Brooks Tyler, Orbie Lee Masden, Charles and Theo Combs, Sam Ridgway, Robert Hays Simmons, along with Dr. and Mrs. S. H. Ridgway.
The Hebron correspondent reported that Paul Holsclaw spent the New Year in Chicago. He enjoyed his stay in the windy city, but would make his next visit in a milder season.
Judge J. A. Shelton performed his first marriage ceremony. The couple were Ben Roby and Blanche Greenwell of Leaches.
And out Pleasant Grove way, Marvin Stallings went to the woods to cut timber and carried his dinner and hung it up in a little sapling. At noon, he went back to eat his lunch, some one had eaten and emptied the dinner pail, so Mr. Stallings worked all the afternoon without dinner as it was too far to go home.
---
Copyright 2022 by Charles Hartley, Shepherdsville KY. All rights are reserved. No part of the content of this page may be included in any format in any place without the written permission of the copyright holder.
---