It Happened in January
The text below is taken from parts of four articles that originally appeared in The Pioneer News in March and April of 2021. It is archived here for your reading enjoyment.
---
We will be looking back 20, 45, 75, and 90 years to see what was being printed in The Pioneer News in 2001, 1976, 1946 and 1931 in the month of January.
2001 - 20 Years Ago.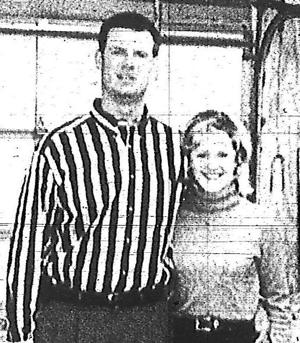 The Sullivans
Jon Burleson, a staff writer for the newspaper, wrote a piece on Tom and Shannon Sullivan of Zoneton who had found a way to make some extra money raising earthworms. They were harvesting between 500 and 1000 lbs of worms a month.
Despite having treatments for cancer, Karen Hayden was up for the challenge, becoming Bullitt Central's new principal when Ronald Dunlevy retired.
The following Bullitt County students were featured in the paper as having attended either Centre College or Northern Kentucky University during the summer of 2000 in the Governor's Scholar program: Hannah Cunningham (BE), Jenny Drake (BC), Whitney Faust (BE), Jami Fontana (NB), Tag Greathouse (BC), Crystal Mounce (CA), Fred Paul (BC), Brandon Pollett (BE), Jasper Smith (BC), Jason Thompson (BC), and Whitney Wurzel (BC).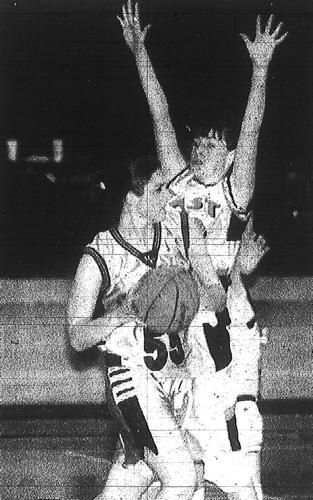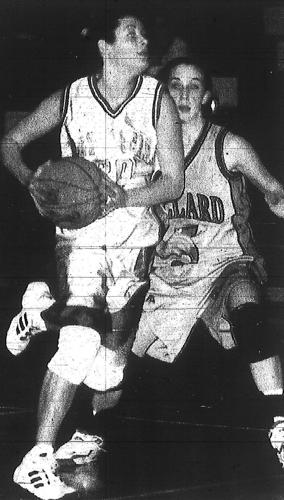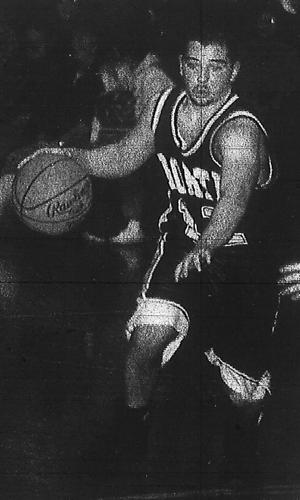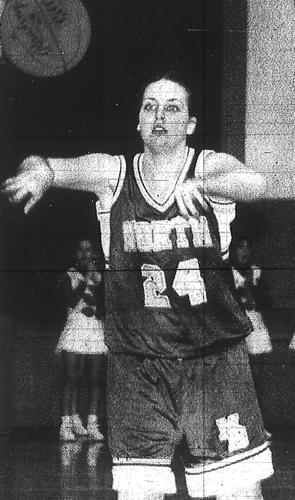 Bullitt East senior Brandy Beichler was pictured putting defensive pressure on a Marion County player in a game won by BE 54-48. Bullitt Central junior Tiffany Allen, a defensive specialist, was pictured with the ball, driving for the basket in a game against Ballard. North Bullitt senior Tony Powell was pictured driving to the foul line in a game against Spencer County that the Eagles won. And North Bullitt Lady Eagle Stephanie Brown was pictured making a pass in a recent game with Nelson County.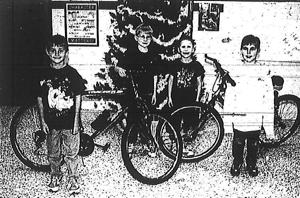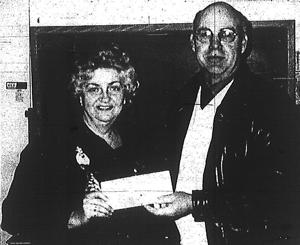 At Maryville Elementary, two "Patriots of the Month," Daniel Scott and Ryan Powell drew the names of Daniel Murphy and Dakota Dockery as the winners of new bicycles in the Relay for Life drawing held at the school.
Mural artists, and mother and daughter team, Carole Powell and Debbie Schindler were busy painting an interior wall mural at the Shepherdsville Christian Church.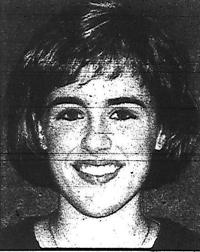 Leslie
Leslie Dorris of Mt. Washington, a former Bullitt County Junior Miss, was selected to be a part of the 2001 Kentucky Derby Festival as one of the court of princesses.
Hunters Hollow mayor Linda Parker was pictured receiving a $5000 check from Bullitt County Magistrate Dewey McClearn.
Old Mill Fifth Graders Grant Collins, Michael Mann, and Madeline Mann were selected to join the Kentucky Music Educator's All-State Children's Choir.
James McAuliffe brought his law enforcement experience home to Bullitt County, becoming a Bullitt County detective.
Danielle Fuchs and Jennifer Collins, two of North Bullitt's dance team, earned spots in a special performance with the University of Louisville Lady Birds. They attributed their success to their dance team coach Kristal Cissell, a sophomore at Louisville, and a member of the Lady Birds.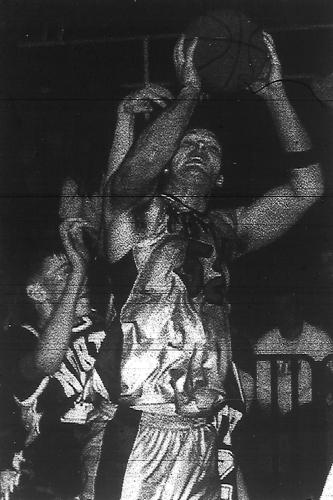 Matt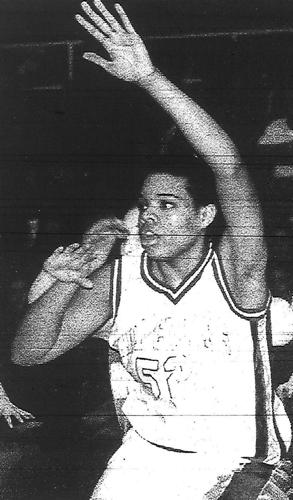 Brittany
Kirby Kemble, band director at Bernheim Middle, was pleased to have the following band members selected for the Fifth District All-District Middle School Band: Penny Bullock, Sarah Daniel, and Amanda McCall, clarinet; Katie Lee, bass clarinet; Sam Holcomb, baritone; Rachel Masden, alto sax; Chris Moore and Joey Whitaker, trumpet; and Rachel Haley, flute.
Joining them were these Bullitt Lick students directed by Cheri Greer: Noah Heath, alto sax; Daniel Hurt, trumpet; Justin Ysunza and Harlen Compton, trumpet; Beth Renfrow, clarinet; Thomas Akridge, bassoon; Jake Wise, mallets; Chris Giardina and Eric Hall, trombone; Stacey Harvey and Tyler Anderson, tenor sax; Megan Doan and Alana McLane, flute; and Alex Austin and Jason Bailey, tuba.
Also, Joan Wise's Hebron students: Jonathan Graham and Steven Trentham, trumpet; and Sara Geary and Laura Lawson, flute.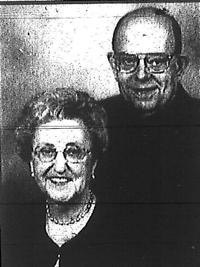 Wilma & Headie
Bullitt Central senior Matt McCubbins was pictured powering the ball up, as he scored 21 points in the Cougars' victory over North Bullitt. His teammate, Todd Spencer added 19 points in the 79-64 win. Chad Wooden, Jason Bruner, and Jonathan Smith combined to score 40 of the Eagle's points.
Bullitt Central freshman Brittany Anderson was pictured posting up as she prepared to score two of her 12 points in her team's 53-47 win over North Bullitt. Eagle scoring was led by Janna Funyak with 13.
John Stover's 33 points led Bullitt East to a 66-45 win over Meade County. Meanwhile, the Lady Chargers pulled out an overtime victory over Elizabethtown behind Brandy Beichler's 23 points.
And Headie and Wilma Lee celebrated their 50th wedding anniversary. Twenty years later they would celebrate 70 years together!
1976 - 45 Years Ago.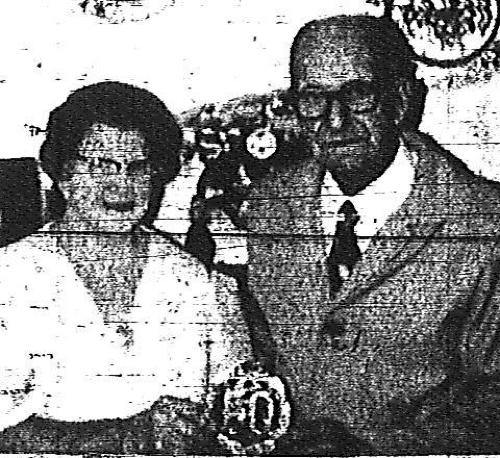 The Boyds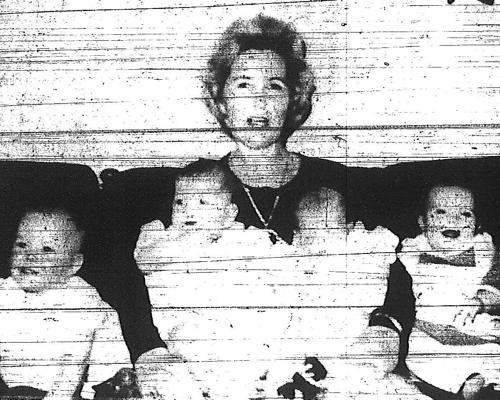 Virginia Haney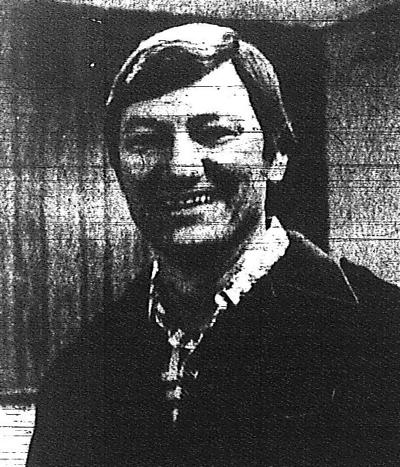 Harvey Johnson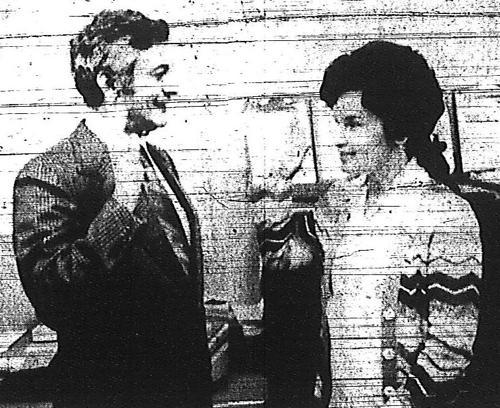 Phyliss Myers
In honor of their 50th wedding anniversary, Jessie Calvin and Ollie (Maraman) Boyd renewed their vows. They were married on Christmas Eve in 1925.
Harvey Johnson was all smiles when pictured in the paper as a new real estate agent for the Hardy Realty Company.
Charles Summers wrote a description of Bullitt Central's victory over Fairview in the Ashland Invitational, 76-74. David Christman scored 18 points and collected 16 rebounds; Howard Miller contributed 21 points and 10 rebounds; and Greg Haven added 16 points. The twins Ronnie and Donnie Lee together collected 11 rebounds. Also contributing to the victory were Mike Seaton, and Mark Alcorn. Later, he wrote that Miller and Christman were named to the All-Tournament team.
Virginia Haney of Shepherdsville was pictured with her four granddaughters, all born in 1975. They included Jenny Lynn, Lisa Michelle, Angela Susan, and Melissa Ann.
Phyliss Myers was sworn in as Lebanon Junction's postmaster. She had worked for the post office since 1971, including work as a rural carrier.
Tom Berry, agent for the land owners Sam and Dan Rayhill, Robbie Popplewell, George Joseph, and Kenny Stout, announced that construction of the new Burger Queen would begin very soon in phrase 1 of the new Paroquet Springs Development. (For those who can't remember, it sat where Taco Bell is today.)
At a brief meeting of the Shepherdsville City Council, Neva Ward was appointed City Clerk and Treasurer, Mark Edison become City Attorney, Darlene Skidmore was appointed as Water Clerk, James Skidmore as Water Plant Operator, and Lewis Skidmore as Sewer Plant Operator.
State Representative Tom Givhan was named as chairman of the Judiciary Statutes Committee.
Members of the Blue Lick Flying Club included Thomas Howard Jean, Hilcie David Harlow, Patrick Andrew Adams, Roland Sherman Bellingham, August Earl Roberts, Wilford Earl Hill, Phillip Lee Buttram, Gene T. Sims, Junious Elmer Bond Jr., Fred O. Raemhild, George Thomas Mitchell, David Andrew Adams, and Samuel R. Kerr.
Jean C. Hall of Mt. Washington was re-elected as Chairman of the Bullitt County School Board, as he began his 16th year of service on the Board. William Dawson of Lebanon Junction was also re-elected as Vice Chairman.
The Shepherdsville Jr. High Rams were led by Geno Blanton as they defeated Bardstown 46-40 to remain undefeated in conference play. Other contributors to Coach Bob Carpenter's team's victory included Eddie Douglas, Don Masden, Mike Meadows, and Keith Herb.
In their next victory over Bloomfield, Keith Herb led with 16 points and 7 rebounds. David Baumgardner added 7 and Mike Meadows contributed 6. Then in their next victory over New Haven, Steve Brown led with 12 points, while Herb and Barry Conlin contributed 11 and 9 respectively.
In Freshman girls' basketball, SJHS defeated New Haven 28-13 led by Sharon Whitley with 15 points, followed by Lisa Cundiff with 8, Crystal Conlin 3, and Wendy McCubbins 2. Then the 7th and 8th graders lost a close one to Hebron 22-24. Cliffa Foster had 10 points, Deana Firkins added 6, Sandy Kennedy 4, and Jackie Thomas 2.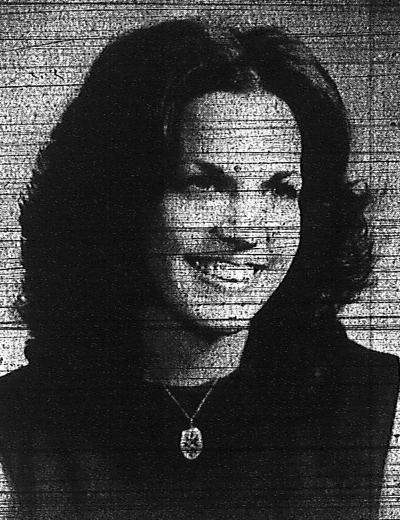 Rebecca
The Parks and Recreation Board met with Fiscal Court to discuss plans to develop parks in the county. Board members included C. A. Hourigan Jr. of Lebanon Junction, Nancy Summers of West Bullitt, Henry Powell from Shepherdsville, Ralph Lutes of Mt. Washington, and Yvonne Doran of North Bullitt.
Rebecca Hartsell Schuble performed a piano recital at Shepherdsville Baptist Chapel which included music by Beethoven, Schubert, and Debussy.
The local Jaycee Chapter presented State Trooper Kenneth Rigdon a plaque designating him as their "Man of the Year." Kenneth and his wife Debbie, and their daughters Kenann and Susan lived in Shepherdsville.
A young men's quartet including Terry Masden, Bobby Harned, Tommy Myers, and Mike Maddox, performed in the morning worship at the Lebanon Junction Baptist Church. Then at Men's Day, John Carnes, William Streble, Buster Sweat, Mark Price, George Price, and John Holman were in charge, especially of the breakfast.
1946 - 75 Years Ago.
A surprise birthday party took place at the home of Harley and Maggie Proctor on the evening of January 1st. It was for their sons Gordon and Don Hill Proctor who were both born on January 2nd, but 17 years apart. Those present included Joe, Ralph, Ray, and Bernie Bleemel, J. O., Joy and Marion Smith, Ailene and Madelene Moore, Jane and Wilbur Hall, Valeda, Omar and Billie Stallings, Herman Clark, Thurston Stallings, Capels Ridgway, Ruby and Evelyn Stallings, Evelyn Porter, Ina Bridwell, Ercel Armstrong, Betty, Leola and Harold Armstrong, Martha and Theo Nelson, Mrs. Virginia Nelson, and Mr. and Mrs. Arvel Bridwell.
Hobart Roby was sworn in as the new sheriff, and Tom Hibbs as the new jailer.
The marriage of Charles Croan, grandson of Mrs. Fannie Croan of Shepherdsville, and Irene Kneisler, daughter of Mr. and Mrs. Henry Kneisler, was announced in the January paper. Miss Marie Kneisler, sister of the bride, was maid of honor, and Everett Hawkins was best man.
In the Lebanon Junction column we learned that Dr. J. G. Dodd had died in Ohio the previous December. Dr. Dodd was a physician at both Bardstown Junction and Lebanon Junction before moving to Ohio. He was also a survivor of the 1917 Shepherdsville train wreck that took so many lives.
We also learned in that column that Coach R. G. Newton was back from the service, and recovered from his injuries.
We read in the Personals column that Dennis Tate of the Navy was home on a furlough; that Delores Settles, Clara Lee, Bob O'Keefe, and Jerry Mattingly attended the Juke Box Ramblers dance in Louisville; and that O. H. Masden and wife hosted for dinner Bro. and Mrs. Hartsell, C. A. Masden and wife, C. W. Stansbury and wife, Ed Morris and wife, and his son O. H. Jr. and his wife.
Mr. and Mrs. Erwin Newman of Mt. Washington announced the upcoming wedding of their daughter Nellie Frances to Marshall Emerson Samuels, son of Mr. and Mrs. John I. Samuels of Lebanon Junction.
The Bernheim Foundation advertised a $100 reward for information leading to the arrest and convention of the persons who entered Bernheim Forest and cut about an acre of spruce and pine for Christmas trees.
Need your wood floors sanded? Elmer and Otto Cundiff will make old floor look like new. Phone them at 9822.
The Belmont correspondent reported that P.F.C. George E. Bradbury had been heard from, and was currently in Tientsin, China.
The Salt River correspondent expressed sorrow at the illness of Lorene Tinnell, and said that Mrs. Lester Philpot and Mrs. Myrtle Tinnell were taking care of Lorene's children.
Roy L. Maraman Dry Good Store was the first in Shepherdsville to display Neon lighting.
The seniors at Lebanon Junction School were sorry to lose their sponsor and English teacher, Miss McKindree who was leaving to go to Campbellsville College as librarian.
W. L. Bass advertised a sale of personal property with this sad notice: "As I have lost my wife and I am crippled, I have sold my farm and I am offering the following described personal property for sale at public auction."
Just beneath that advertisement was one by Wallace Kneisler that was a bit more hopeful. His sale, located at Brooks Station, just south of Marcum's Store, was being held because he had accepted a position in Louisville, and didn't have the needed help to maintain his livestock.
And Charles G. "Jerry" Bridwell was just one of many local boys who were receiving their military discharges and returning home. But the joy of receiving these returnees was tempered by messages of memory like the one that said, "In memory of our precious son, Cpl. Millard H. Proctor who gave his life for his country and loved ones on January 18, 1944."
1931 - 90 Years Ago.
Miss Lydia Wilson was in charge of a musical program put on for local students heading off to college. Participating in the program were Jimmy Harned, Mary E. Joyce, Betty Maraman, Roger Alford, Edward Ray Jr., Rev. H. H. Watson, Pauline Daugherty, Rev. James Cox, Wallace Harned, Jack Gardner, Anna Lee Hill, Rev. Blaisdell, Woodrow Masden, Tommy Wilson, and Judge Porter.
Henry Troutman, son of Levi Troutman, and Nora Lee Saddler, daughter of Mr. and Mrs. Ott Saddler, were married by Rev. T. L. Mattingly. The article mentioned that Ott Saddler was engaged in the saw mill and lumber business.
Another marriage, this one between Martha Jane Wallace, daughter of Mr. and Mrs. Jim Wallace, and George R. C. Haefer, son of George Haefer of the Hebron community, took place in Jeffersonville. Seems like a lot of young folks crossed the Ohio River to get married.
The Oak Grove school, located in the curve of Beech Grove Road that met Old Ford Road, shared its honor roll list which included five 7th graders: Gilbert Bennington, Emmett Quinn Harned, Dexter Hatfield, Loyce Bergen, and Eva Mae Lee; three 6th graders: Lucile Bennington, Marie York, and Lena Rayner; five 5th graders: Edward Earl Maraman, Cecil Smothers, Clyde York, Lillian Dever, and Austine Richardson; two 4th graders: Agatha Dever and Milton Warren; three 3rd graders: Lavenia Harris, Vernon Patterson, and Elmer York; three 2nd graders: Helen Dever, Nadine Richardson, and Hassell Hatfield; eight 1st graders: Evalena Bergen, Stanley Crenshaw, Elnor Maraman, Terry Maraman, Radford Patterson, William Perkins, Esther Richardson, and Philip York; and three in the primer group: Clifford Lee, Eva Hatfield, and Ethel Cochran. Their teacher was Linda L. Harned.
At the 3rd annual class meeting of the S.H.S. Class of '29, it was learned that Amelia Hoagland was attending Nazareth College, Loraine Wheatley was teaching at Bullitt Lick, Christine Kerr and J. W. Bradbury were attending Georgetown College, Anna Lee Hill was at the University of Louisville, Ida Lee Ball was preparing to enter Western, Ruth Weller was attending State University in Lexington, Elizabeth Whitman was teaching at Bethel, Edgar Crenshaw was loafing in Salt River, Albert Rodgers was working at home, and Tommy Wilson was at the Peoples Bank.
The local paper shared news of local deaths, often on its front page. Among those mentioned were Skelton Alonzo Shelton, Albert Ward Barrall, and Oscar W. Roby. Mr. Roby was 39 when he died following an auto accident. Mr. Barrall was a young man whose epilepsy contributed to his death before his 20th birthday. Mr. Shelton was 69. He had married Etta Moore in 1883, and they were parents of six girls and a boy: Mrs. J. O. Buckman, Mrs. Thomas Luckett, Mrs. Frank Layman, Mrs. J. O. Buchheister, Mrs. Harian Kessinger, Mrs. Murphy Knott, and Alonzo Shelton. Following Etta's death, he married Minnie Sanders, and they had three girls and two boys: Mrs. Charles Lamb, Beatrice Shelton, Irvin Shelton, Kenneth Shelton, and Joseph Shelton who preceded his father in death at the age of 12.
James Crenshaw, only son of the late Vard Crenshaw, died at his home at Solitude of pneumonia. At one time he was considered the largest land owner in the Leaches district.
Nicholas Hobbs Hall was killed in a boiler explosion at the L. & N. Office Building in Louisville. He was born in Bullitt County in 1883, and was married to Blanche Armstrong in 1906. He left his widow and four children including Hazel Hall Ratliff, Ometa and Reba Hall, and Glendon Hall.
Keeping track of social life by way of the neighborhood columns was an important part of the paper. For example, did you know that the there was a B.Y.P.U. social at the Mt. Washington Baptist Church, and that it was attended by Mary, Louise, and John Coakley; Fronie and Della Crenshaw; Elizabeth, Dudley and Birdie Shelburne; Eva McAfee, Mary J. Jackson, Evelyn Wade, Hazel Cox, Zella Brumley, Marvin Porter, Lee Lloyd, Mildred McClure, Joe Owen, Woodrow Parrish, Leland Hall, Mrs. Alberta Troutman, Sue Long, William and Woodrow Carrithers, Vernon McAfee, Bessie Harris, Acton Brookshire, Vernon McClure, and Herman Smithers? Quite a turnout!
Elmer Welch of Shepherdsville advertised that he did general hauling "anywhere or anytime." You could call him at phone number 88.
County Court was in session, and the following gentlemen were in attendance: William Burns, Henry Wier, Vernon Wier, Robert Hardin, Charlie Williams, Everett Williams, and Owen Hodge. We won't comment on the purpose of their attendance except to remind you that Prohibition was still in force.
And John B. Cruise, 20 year old son of Hardy and Byrda Cruise, was teaching in one of the county schools when he wrote a poem published by the paper. Keep in mind that this was near the beginning of the Great Depression.
It's titled "Help" and goes like this:
If you are keen to do some good,
Help the starving get some food,
Help a brother on his way,
Not tomorrow, but today.
If you would do a thing worthwhile,
Change his frown into a smile,
Give him plenty, give it free,
Place it where it ought to be.
And when you go to bed that night,
The world will look to you more bright,
Sweet joy and peace to you 'twill bring,
For giving is a noble thing.
---
Copyright 2021 by Charles Hartley, Shepherdsville KY. All rights are reserved. No part of the content of this page may be included in any format in any place without the written permission of the copyright holder.
---