It Happened in January
The following article by Charles Hartley originally appeared in The Pioneer News on 27 Jan 2020. It is archived here for your reading enjoyment.
---
We will be looking back 24, 50, 75, and 100 years to see what was being printed in The Pioneer News in 1996, 1970, 1945, and 1920 in the month of January.
1996 - 24 Years Ago.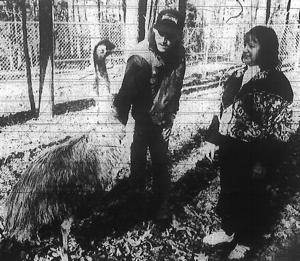 Phil and Lin Reed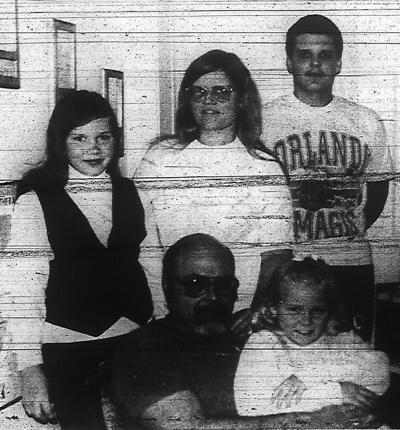 Cope Family
John Roberts interviewed Phil and Lin Reed about their Bullitt County farm where they had begun raising Emus, a flightless bird native to Australia.
Harold W. Hardy, retired owner of the Hardy Funeral Home in Shepherdsville, as well as the old Hardy's Supermarket, died on Christmas Day. He was 78.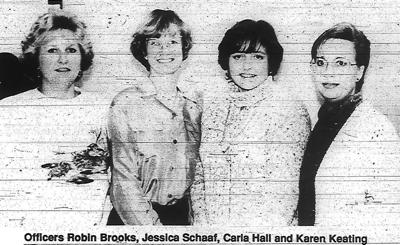 The Bullitt County Humane Society elected these officers: President Jessica Schaaf, Vice-President Carla Hall, Secretary Robin Brooks, and Treasurer Karen Keatting.
Carl Curtsinger interviewed Hollis Cope and his family about their ham operator experiences. Everyone in the family, including ten-year-old Sharon had obtained operator licenses at various levels.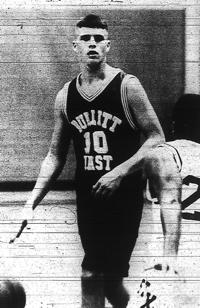 Brian Miles
Brian Miles led the Bullitt East Chargers with 32 points as they defeated North Bullitt in the consolation game of the Papa John's Classic at Bethlehem High School.
Allen Maricle was pleased to continue representing at least part of Bullitt County in the General Assembly, with the legislature making changes in representative boundaries.
Robert Eugene Schildknecht Jr., coordinator for the school system's drug and alcohol abuse program, suffered a stroke and died ten days later. During his tenure, Bob was instrumental in helping the DARE and Red Ribbon Week programs increase in participation. I knew Bob as a boy when we were both in the same scout troop.
The Lebanon Junction Lions Club was featured in an article about their 50th anniversary celebration. According to the article, eight men had started the group including John Samuels, R. N. Argenbright, W. B. Samuels, Dr. Hill, Rev. Harold Ritter, C. T. England, Wallace Newburger, and H. S. Beeler. Mr. Samuels was on hand for the celebration.

Ewings, Bowmans, Hurts, & Greens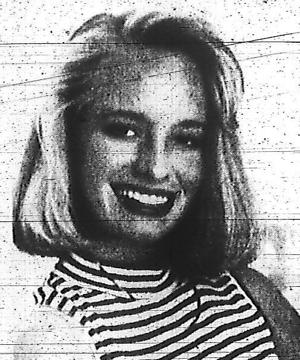 Christina Strange
Lebanon Junction residents Buford and Roberta Ewing celebrated their 50th wedding anniversary. Also celebrating 50 years were Mr. and Mrs. Jessie G. Bowman of Mt. Washington, Owen and Christine Hurt, and John and Virginia Green of Shepherdsville.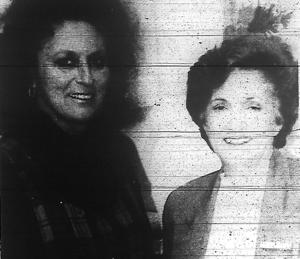 Brosick & Heath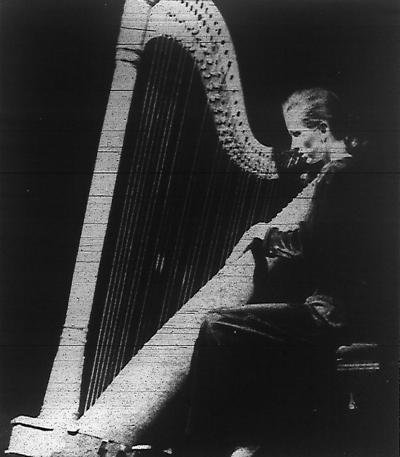 Julia Sanders
I'm sure that David and Bonnie were proud of their daughter, Christina Strange, when she was placed on the Dean's List at EKU in her freshman year!
Darlene Brosick and Glenda Heath were featured in a "Bullitt Countians Making a Difference" article by Carl Curtsinger. Both are nurses working with the school system.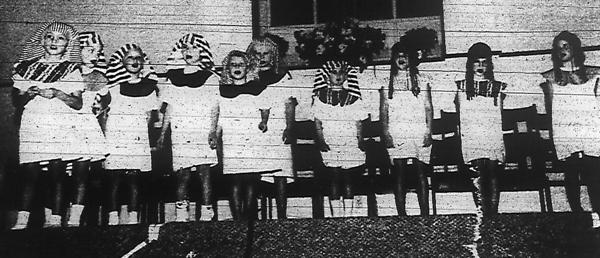 The Children's Music Ministry of First Baptist, Shepherdsville, performed the Christmas musical, Christmas in Egypt. They were led by Angela Thomas.
Julia Sanders, a Bullitt Central Senior and Nichols resident, finished in the top four in the state Junior Miss competition in Lexington.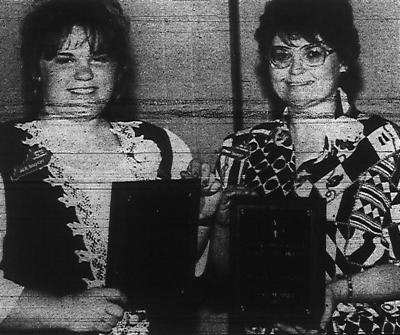 Donna and Julia Bischoff
Charlie Long was forced by an ailment to retire as Commonwealth Detective. He had held that position for almost twenty years.
June Hartmann wrote about Donna and Julie Bischoff being honored for their work with the 4-H program.
Three St. Aloysius eighth graders, Amy Karr, Rachel Anderson, and Jennifer Amburgey, outmaneuvered over a thousand other teams in the annual Stock Market game to place first in the state. You can imagine how pleased their teacher, Peggy Dawson was!
And did you see the "Pit Bull O Saurus" that Jakie and Brett Elswick made out of the heavy snow? It was over twenty feet long!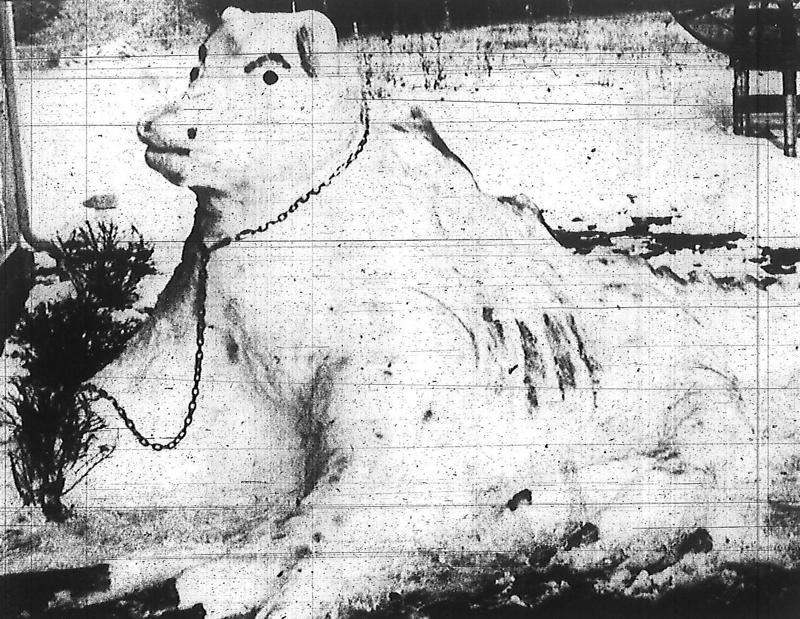 1970 - 50 Years Ago.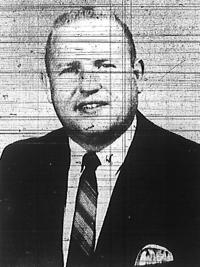 Frank Reams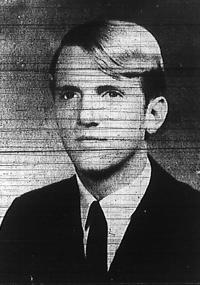 Bill Nusz
Frank Reams, principal of Overdale Elementary School, was named campaign director for the annual March of Dimes drive by Governor Ford.
The paper sadly reported that Bill Nusz of Shepherdsville died on Christmas Day from the injuries he suffered in a car accident on December 13th.
The neighborhood columns continued to be printed. From Cedar Grove we learned the Enoch Webb family entertained the following guests for Christmas dinner: Mr. and Mrs. Humphry Jeffries, Mr. and Mrs. Clifford Bell, Mr. Thomas Bolton and son, Mrs. Annie Bolton, Mr. Bob Grant, and Mr. and Mrs. Jack Grant.
Meanwhile, Clara Simmons of Pleasant Grove reported that Mrs. Mary Frances Richardson was one lucky person after losing control of her car and going over an embankment, the car turning over several times. Mrs. Richardson had to crawl out the window, but came away from the accident with only a few scratches.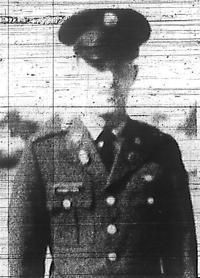 PFC Charles R. Hampton
Over in Mt. Washington, G. K. Bass mentioned that Judy Brewster, Larry Burns, and Johnny Brewster visited with Vickie Ann Sprinkle at Goodmary Farm on Flat Lick Road during the Christmas holidays.
Speaking of Vickie Ann, she wrote in her "School Daze" column that the candidates for Homecoming Queen at school were Jan Smith, Cathy Perkins, Ronda Gentry, and Marilyn Hahn.
The Hebron correspondent congratulated Mr. and Mrs. Larry Magruder who had married in Lexington following Christmas, and would be living in Washington, D.C.
Down at Lebanon Junction, a surprise 30th anniversary party was held at the home of Mr. and Mrs. John Willard Mattingly. There were 37 family and friends at the party.
PFC Charles R. Hampton of Shepherdsville was awarded a Bronze Star for heroism in Vietnam for moving through hostile fire to treat and evacuate wounded troops.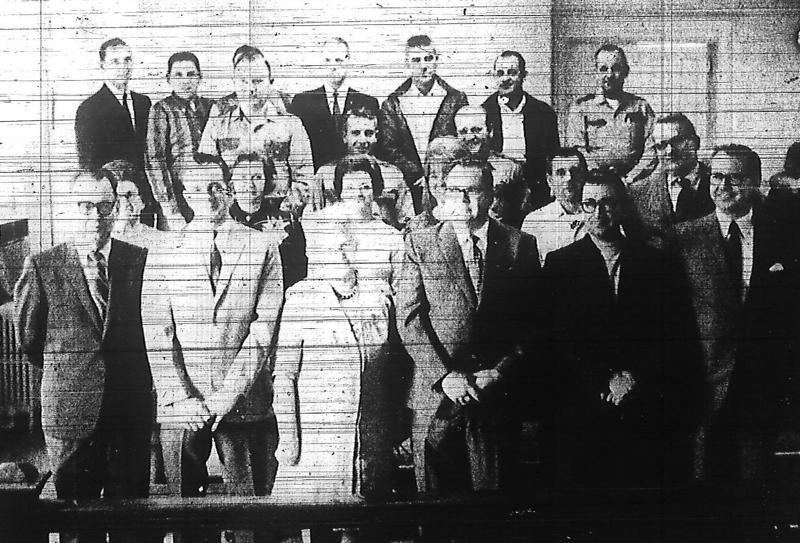 On January 3rd, the elected County Officials met at the courthouse to take their respective oaths of office, and the newspaper managed to get most of them to pose for a group picture. They included County Judge Arson Moore; County Attorney Tom Givhan; Circuit Clerk Nancy Strange with her deputies, Ruth and Ann Duncan; County Clerk T. L. Cook; PVA Walter "Pee Wee" Keith; Sheriff L. J. Light and his deputies C. L. Croan, C. H. Reichmuth, Harold Walker, Sam Dawson, and Loretta Dawson; Jailer Billy Roy Shepherd, with his deputies Gladys Shepherd and Buddy Shepherd; Magistrate Forrest Moore; Constable Everett (Corky) Cook, Constable Eugene Brown; City Judge J. R. (Buddy) Hoskinson; and Magistrate Ralph Bleemel.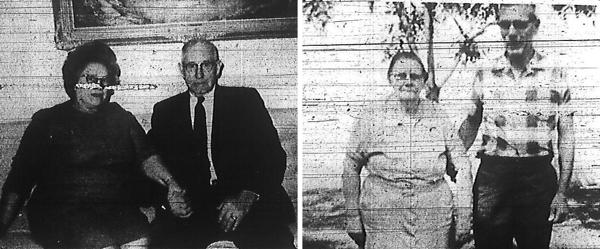 Cundiffs & Masons
Mr. and Mrs. Ralph Cundiff celebrated their Golden Wedding Anniversary at the Executive Inn. Also present were Mr. and Mrs. Charles Moody, Mr. and Mrs. Stanley Lee, and Mr. and Mrs. Roy Bruner.
Also celebrating 50 years were Mr. and Mrs. Claud Mason, former residents of the county.
Curtis Hart, a S.H.S. graduate and senior speech and journalism major at Murray State, played his clarinet and saxophone in a campus music program.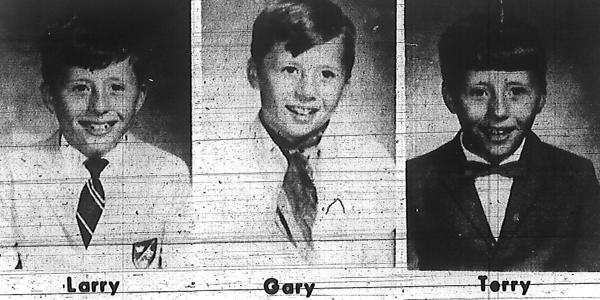 Larry, Gary, and Terry, triplet sons of Mr. and Mrs. Bill Goodin, celebrated their tenth birthdays in January.
Sam Gentry of Zoneton celebrated his 95th birthday. He was a retired farmer and a member of Little Flock Baptist Church. He would later pass his 99th birthday before dying in February 1974.
Scotty Morrison scored 31 points as Shepherdsville High defeated Mt. Washington on the General's home court. The paper printed several pictures from other games including ones of Bob Richardson, James "Buttons" Masden, and Larry Hodge in action.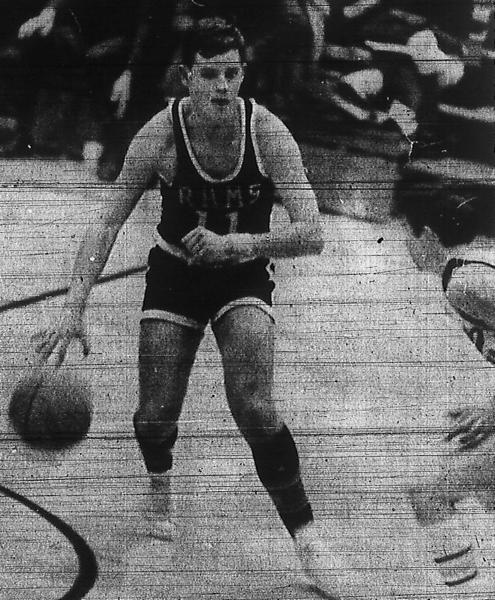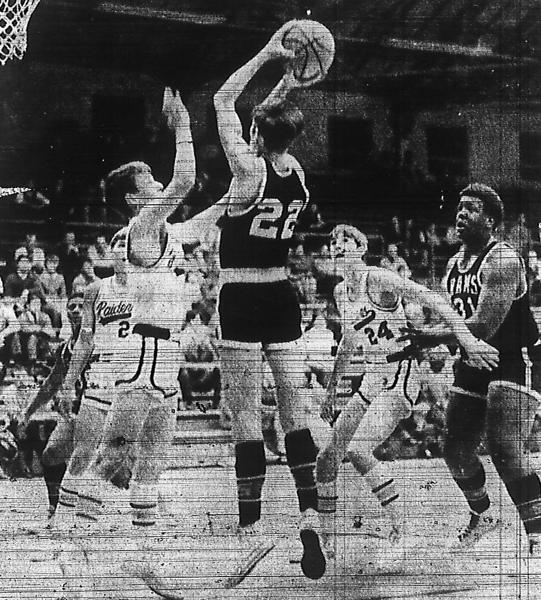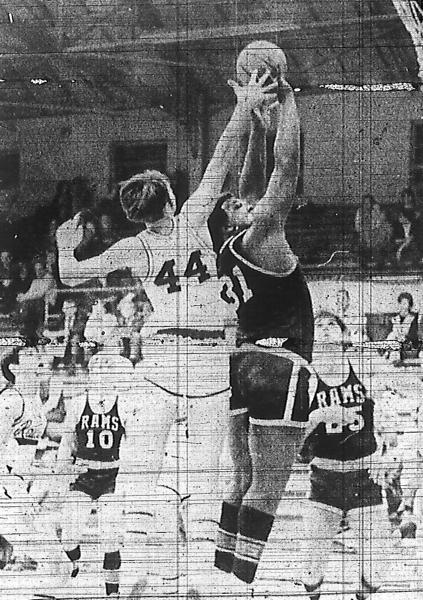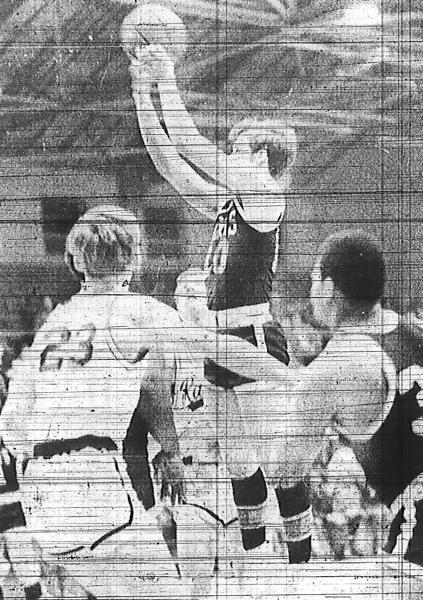 And Mrs. Alma Mudd visited the newspaper office to pay for her subscription. She said she had been getting the paper since it first started. Now that's a faithful subscriber! She was also 99 when she died in March 1973.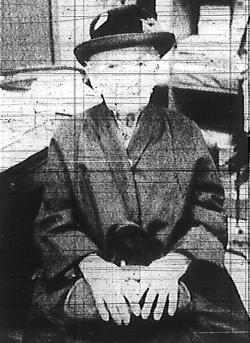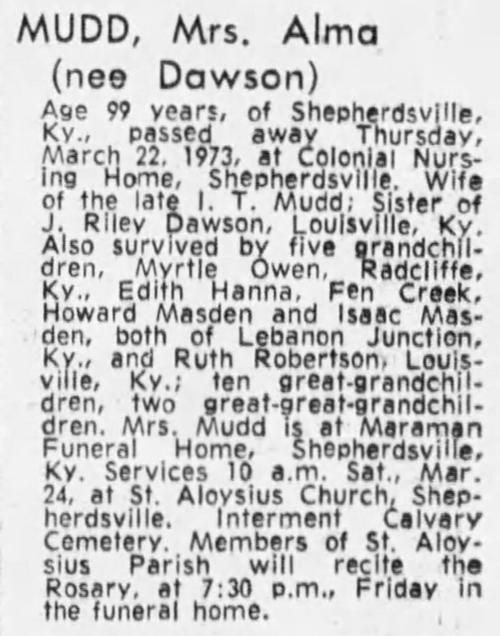 Mrs. Alma Mudd
1945 - 75 Years Ago.
With war continuing to rage around the world, much of the news focused on what was happening with those in the armed forces who had Bullitt County roots.
Captain John W. Bradbury of Shepherdsville was a member of the staff Sixth Army Group's 23rd General Hospital unit then in France.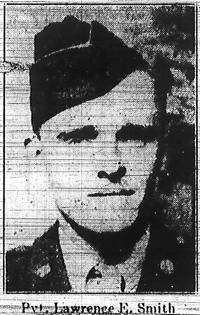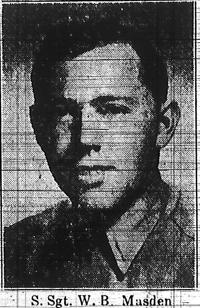 The paper reported that Cpl. Leonard Gilkey, a 1936 graduate of Shepherdsville High School, and an aerial gunner, died in action over Germany in September 1944.
The Belmont correspondent reported that James Richardson, who had been running a grocery store in the area along with his wife, was then at the Navy boot camp at Great Lakes.
The Personals column mentioned that Pvt. Wallace Armstrong was back in the States, and had been sent to a hospital in Texas. It also mentioned that Mrs. Thelma Bergen had been appointed as assistant postmaster at Shepherdsville. She was the daughter of Mr. and Mrs. Ben Crenshaw of Salt River.
Sgt. Melvin E. Morris of Bardstown Junction was awarded a Silver Star for his heroic actions in recovering casualties in the face of enemy fire.
S.Sgt. William B. Masden, son of Sadie Masden of Shepherdsville, was admitted to the Convalescent hospital in Miami Beach, Florida.
Pvt. Lawrence E. Smith, son of Mr. and Mrs. Dewey Smith, received a Purple Heart. He had been wounded twice, and spent four months in a hospital in England before returning to his unit.
Private Roy L. Rummage, son of Mr. and Mrs. Dan Rummage of Shepherdsville, died on Layte Island in the Philippines of pneumonia.
Mr. and Mrs. Charles Edwards of Brooks had four sons and a son-in-law in the service. These included Sgt. Marvin Edwards, Pfc. Charles Edwards, Jr., Pvt. Thomas Edwards, Pvt. Carl Edwards, and Pvt. Alvin Edwards, son-in-law and husband of Mrs. Mary Lee Edwards.
In other news, Mrs. Ida Carroll, widow of Senator Charles Carroll, and daughter of Mike and Sophia (Magruder) Troutman, died in January. She had been residing with her son T. C. Carroll prior to her death.
Zora Raymond moved into her new home in Shepherdsville which she purchased from Mr. and Mrs. Roy Langford. It was the former residence of Mr. and Mrs. William A. Shaw.
At the annual election of Bullitt County Bank officials, Dr. Woodford B. Troutman was elected president, W. Howard Roby became vice-president, H. H. Combs was re-elected cashier, and Roger E. Alford was re-elected assistant cashier. Both Troutman and Alford were still serving in the armed forces.
S. N. Brooks advertised that the Dr. G. W. Kirk farm, four miles north of Shepherdsville, was for sale.
And in the Mt. Washington area Jack Barnes sold his farm, Vaughn and Lee Lloyd bought a house and lot on the Shepherdsville Road, Marion Jasper bought a lot on Church Street next to his, Dr. L. S. Settle sold a bungalow on Flat Lick Road west of town, and Will Calvert bought the ground lying between Flat Lick Road and Bardstown Road.
1920 - 100 Years Ago.
Six S.H.S. alumni banded together to defeat the school basketball team 34-18 in a hotly contested game during the holidays. They included Sam Ridgway, Muir Funk, Ralph Henderson, Roger Wigginton, Floyd Weller, and Joe Blankenship.
Alleen Swearingen and Alfred Weller were quietly married on New Year's Eve. She was the oldest daughter of Mr. and Mrs. Lem Swearingen and a very popular young teacher. He was the son of Mr. and Mrs. W. R. Weller and a very prominent and successful young farmer.
Jackson Morrison sold his farm near Lebanon Junction and bought the Dr. Dodds farm at Bardstown Junction.
John Barrall, trustee of the Sunnyside School, was in town and reported that the school was planning to have a weekly moving picture show using electricity from the sawmill near the school.
The editor reported that it began raining on January 9th and poured for almost two days, causing the river to rapidly rise to nearly flood stage before dropping temperatures ended the rain.
The paper reported that Frank Goldsmith, Gib Daugherty, and Neil Trunnell had bought S. T. Hornbeck's Shepherdsville lot, and planned to construct a new garage on it. They also bought the electric light plant from C. G. Bridwell.
The new town Board for Shepherdsville was sworn in. They included James Collins as Police Judge, W. S. Rouse as Town Marshall, and James A. Ice, Frank Goldsmith, C. R. Smith, Dr. R. I. Kerr, O. W. Pearl, and W. F. Joyce as Trustees.
The paper also reported that C. A. Dawson had shipped four carloads of mules, and one of Percheron mares to Alabama, and called him the county's "Mule King."
The Mt. Eden correspondent apologized for numerous typographical errors that appeared in a previous week's article, noting that they were not her own.
C. P. Brooks sold his general store at Zoneton to Charles McKenzie. McKenzie had sold his lease on the Widow Wallace place on Preston Street Road near Zoneton in order to buy the Brooks store.
In Clermont news, a party was given by Miss Ethel Thornton. Those present were: Misses Ethel and Pearl Duvall, Audley and Thelma Hatfield, and Nellie Wolf and Messrs Marvin and Billy Duvall, Maurice Stephens, Albert Hatfield and Walter Hoagland. Everyone was said to have had a joyful time.
And the editor thanked one dear friend for a nice box of pickled pig feet, trimmed with red pepper and tabasco, and also thanked Mr. Rush, an old friend who sent a dish of hog brains, with the explanatory remarks that hog brains were better than no brains at all.
---
Copyright 2020 by Charles Hartley, Shepherdsville KY. All rights are reserved. No part of the content of this page may be included in any format in any place without the written permission of the copyright holder.
---