It Happened in February
The following article by Charles Hartley originally appeared in The Pioneer News on 29 February 2016. It is archived here for your reading enjoyment.
---
We will look back 25, 50, 75 and 99 years to capture glimpses of what was happening in Bullitt County in each of these years. Today we will focus on the month of February.
1991 - 25 Years Ago.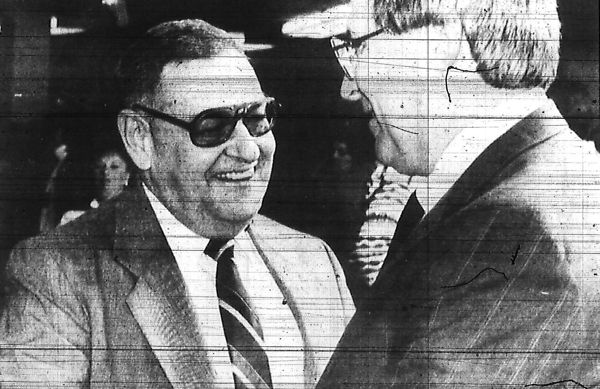 George Valentine was pictured in the paper receiving congratulations from Leon Remington on his appointment as the interim school superintendent.
The Bullitt Central Lady Cougars defeated Sacred Heart 61-49 with Tonya Hines scoring 27 points in the victory. Also in double figures was Sheila Allen with 10 points. This stretched their record to 15 wins and 5 loses.
The Peoples Bank of Bullitt County began construction on their new Mt. Washington branch. Branch Manager Billy Hardy was looking forward to a more spacious location than the trailer they have been using.
Phillip Capps was pictured in the paper as he took complete ownership of the Hairport across the street from the White Lightning store on Highway 44. Working with Capps in the barber shop were Lori Hutchins, Dave Maraman, Larry Ballard, Christine Ballard, and Steve Capps. Phillip was the original owner of Hairport Auto Sales, but sold it. It is now 44 Auto Sales in the same location.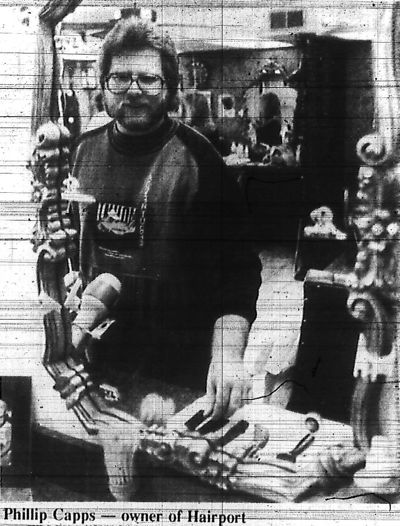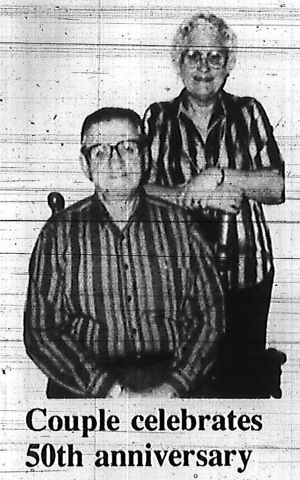 Dr. Stephen B. McSwain announced that he would be leaving as pastor of Shepherdsville First Baptist Church to take that position in a church just outside Atlanta.
Shane Alvey contributed roast hare with white sauce to Diana Nevin's Roman banquet at Hebron Middle School. Nevin's 7th grade world civilization class had studied the kinds of food that the Romans might have eaten, and then they tried their hands at preparing dishes that "vaguely" resembled them. While there were some interesting substitutions, Shane's dish was really rabbit.
The five children of Mr. and Mrs. Frank Hicks helped them celebrate their 50th wedding anniversary at Victory Baptist Church.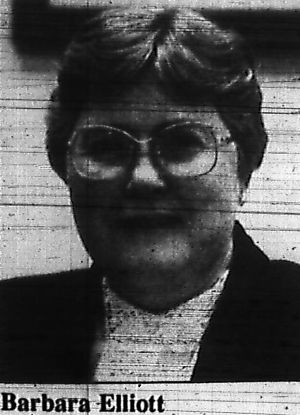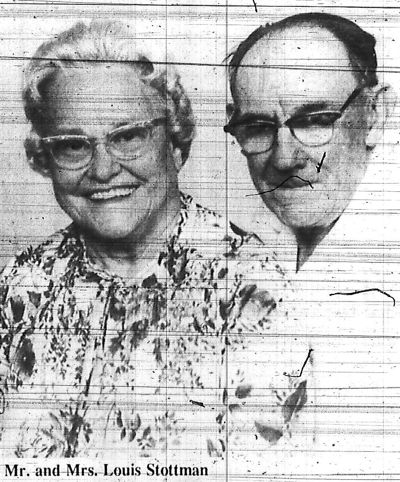 Charles Hamilton, a resident of the Cedar Grove area, was selected to become the state's agriculture commissioner.
Barbara Elliott, former speech teacher, then assistant principal at Bullitt Central, assumed the role of interim principal after George Valentine was appointed interim superintendent.
Bullitt County Judge/Executive Glenn Armstrong was joined by Mary Hale of North Bullitt, Karen Crews of Bullitt East, and Tonya Hines of Bullitt Central as he signed the proclamation designating a week as Future Business Leaders of America Week.
Garry Dukes had 28 points and Cedric Walton added 24 as North Bullitt defeated Shelby County 85-83.
Missy Baxter wrote a piece about successful marriages. For it she interviewed Katherine Mullins who had almost 49 years of experience. Katherine said, "You really have to work at making a marriage work." Alice and Chester Porter had been married 58 years, and their trick to staying together was "working together." According to Sammie and Hilda Bentley who had been married over 40 years, the trick is "choosing the right person." And Wallace and Hazel Armstrong, with 60 years of wedded bliss, agreed, "Trying to do the best you can and looking at the bright side" was the secret.
And while we're talking about long marriages, let's not forget Louis and Zilpha Stottman who were approaching 69 years of marriage when John Roberts wrote about them in 1991. Louis passed away in May of that year; Zilpha was approaching her 100th birthday when she died in April 1996.
1966 - 50 Years Ago.
An institution in local newspapers, Ida Holsclaw, age 105, died at her home on Zoneton Road. She had been a neighborhood correspondent for most of her life.
Mrs. Lena Hall, former Mt. Washington postmistress for about 30 years, passed away at the age of 88. She had been succeeded by her niece, Mrs. Corine Shehan.
Twenty-five Bullitt County 4-H members participated in their public speaking event. The champions, John Ice, Sheryl Cundiff, Karen Shaw, and Perry Robison, were pictured on the front page.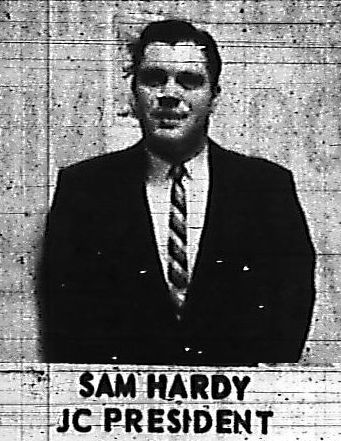 Dr. B. C. Moser, a local chiropractor, advertised his office at 104 East Second Street. Like many businesses, he was closed on Wednesdays.
In the Social News column we learned that Mr. and Mrs. Jimmy Roby hosted a Quail Dinner for their guests: Mr. and Mrs. Millard Roby; Mr. and Mrs. C. N. Tichenor and Gary; Mr. and Mrs. Louis Roby Sr. and granddaughter Cathy Crawford. A rook party followed dinner.
Jim's Little Giant grocery in Lebanon Junction was selling whole fryers at 29 cents a pound, and bananas at 10 cents a pound.
Tom Cunningham was selling Speed Queen washers and dryers in his Shepherdsville store. Remember that place?
Sue Powell was named chairman of the 1966 Easter Seal Campaign for Bullitt County.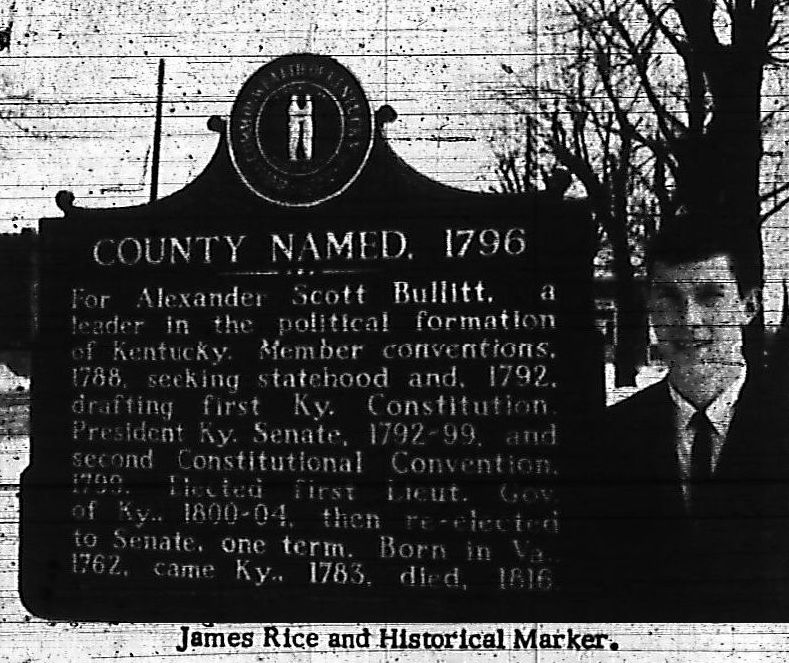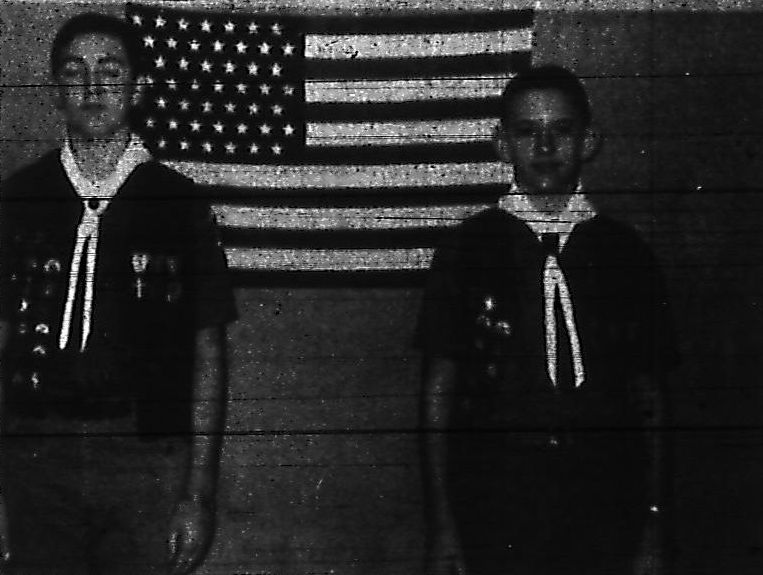 Sam Hardy was elected president of the Bullitt County Jaycees.
James Rice of Shepherdsville High School won first prize in the essay contest on Alexander Scott Bullitt. Rice was pictured next to the new historical marker in front of the Courthouse that honored the naming of the county.
The following eighth graders at S.H.S. made the third six-weeks first honor roll: Elise Givhan, Brenda Snellen, Sandra Marksberry, Ronny Milliner, Michael Tatchell, Sheri Mullins, Donna Holt, and Thomas Skaggs.
M. R. Hall, Jeweler announced that he would soon be moving from his Buckman Street business to his new building on Highway 44, across from Roby school.
Mrs. W. C. Lanham, Cedar Grove correspondent, wrote that Michael Miller was recovering from a bad case of measles. She also reported that Mr. and Mrs. Carroll Arnold had moved into their new home near the Cedar Grove Baptist Church.
The Social column mentioned that Mr. and Mrs. Edward Dugdale and son Timothy Edward had returned to their home in England following a visit with her mother, Mrs. Thelma Newman, sister Clara Newman, and aunt Ethel Newman.
And John Sansbury Jr., son of Mr. and Mrs. John Sanbury Sr, and Steven Heffley, son of Mr. and Mrs. Chester Heffley, were awarded scouting highest rank, as Eagle Scouts. I was pleased to be present at that ceremony.
1941 - 75 Years Ago.
Mrs. C. L. Stansbury of Mt. Washington, Mrs. Reason G. Newton of Lebanon Junction, and Mrs. Ida Roby of Shepherdsville were the judges in the annual spelling bee. That year's winner was Marion Smith, daughter of Mr. and Mrs. Carey Smith of Pleasant Grove. Marion was 12 years old and this was her first competition. Virginia Milligan was second. She was the daughter of Mrs. and Mrs. Roscoe Milligan, and a student at Belmont. Virginia had won the competition the previous two years.
Out at Belmont, Little Miss Dolores Mae Bradbury was a birthday dinner guest of little Miss Janet Faye Masden.
Hallye Hays Hamilton was chairman of the local Infantile Paralysis Drive. Nancy Strange was secretary, H. H. Combs was chairman of the executive committee, and Ora L. Roby was publicity agent.
Theodore Cook announced that he was running for county clerk; and J. V. Jones wanted to be re-elected county jailer. Bert Shepherd was standing for re-election as tax commissioner. Also, Fred Smith was running for sheriff.
Mt. Washington folks, Almer Barnes, Alma Dean Fisher, Sterling Fisher, and G. H. Stout motored down to Florida. Almer wasn't sure when he'd return; it depended on the weather.
John Moore and Lindsey Wiggington led Mt. Washington to a 49-22 victory over the Shepherdsville squad. John had 16 points, Lindsey had 15, and "Goat" Stout added nine points. Marvin Underwood led the Shepherdsville team with eight points. Shepherdsville played without their team captain, Philip York, who was in bed with the flu.
The Wilson Creek correspondent reported that the Rice Brothers had moved their saw mill on the Bardstown Road following the death of John Rice.
Three people were killed in what the paper described as the "worst automobile wreck in the history of the county." Killed were Sam and Hazel Hatfield of Clermont, and Clyde Duvall of Shepherdsville.
The Shepherdsville 4-H club officers included President Paul Price, Vice President Geraldine Weller, Secretary-Treasurer Betty Wigginton, Reporter Marylin Maraman, and Song Leader Sue Wigginton.
The Belmont club had these officers: President Christine Lee, Vice President Charles Edward McCubbins, Secretary June Bradbury, Song Leader Lillian Wineholder.
Myrtle Tichenor at the Mt. Washington Beauty Shoppe was offering shampoos and fingerwave for 20 cents.
Mrs. Conrad Maraman and daughter Mrs. George Yates were spending some time in Miami, Florida.
Gabe Bealmear Jr., Mitchell Smith, and Marvin Underwood attended Robert Price's birthday party.
You could get two pints of pure honey for a quarter at Hardy & Stallings store in Shepherdsville.
The Shepherdsville Debate Team of Geraldine Williams, Juanita Goff, Louise Golf, Lula Thurman, Alice Huffman, and Earl Coy defeated Jeffersontown in a tournament. Mrs. Annie Laura Jenkins was their coach.
The Barrallton reporter mentioned that Mrs. Jesse Hale and Mrs. Mattie Able and Mrs. Sample's daughter were busy with their quilting.
The Hebron correspondent wrote that Mr. Ed Rhea was honored by the Hebron Sunday School for 29 years' attendance with only one miss, and that was to attend a funeral.
John Summers of Shepherdsville had a extra good team of five-year old mules for sale.
Miss Jane Stevens, a student at Nazareth Academy, formed a Bullitt County Knitting Club which included 10 girls who were knitting sweaters for the Red Cross.
And Jerry Martin and Pflanz Hatzell, local barbers, would shave you for 20 cents, and cut your hair for 35 cents.
1917 - 99 Years Ago.
James W. Barrall, editor and publisher of the Pioneer News, had been quite ill at home, but was now much better and able to resume his duties.
Curran Troutwine said he was going to organize a "Culture Club" with James Hardaway as instructor. Applicants for membership had to wear sharp-toed shoes and not cough while receiving instructions.
Millard Troutman said all girls chew gum and some stick it up on a wall when not chewing the wad. He said the latter lot was the class he drew the line on kissing.
John A. Shelton announced as a candidate for Bullitt County judge. C. P. Bradbury also announced that he was running for judge. Running for jailer were E. T. Colvin, W. F. Monroe and George Hough. J. W. Croan was running for sheriff. And T. C. Carroll was running for county attorney.
Charles Ray and Mrs. Marie Coleman of Huber Station were married in a quiet ceremony.
Miss Grace Hall and little sister, Ernestine, spent the week end with their sister, Mrs. Stella Owen near Mt. Washington.
W. T. Lee of Rolling Fork section had been in town several times the past week on business. The paper reported that "Mr. Lee is a fine farmer and splendid man."
Several local farmers reported filling their icehouses with ice up to six inches thick during the recent cold spell.
T. L. Nelson of Lebanon Junction lost his bird dog. It is white with red spots. Anyone seen it? There's a reward.
Lena Smith Patterson was sick with the measles. She regretted having to miss school, as she hadn't had to lose any time for about three years.
The paper reported that about 40 cases of measles had been reported locally.
Troutman Brothers advertised that they needed to reduce their stock of furniture. Anyone need some good quality furniture at cut rate prices?
Ida Holsclaw, the Hebron correspondent, wrote "Mr. Jordan Brooks, who purchased the Heise farm has moved his family here. We are glad to hear they are good, religious people, the kind a community needs."
She also mentioned that Paul and Miss Mary Cynthia Holsclaw attended the Halloween party given by the Epworth League of Cooper Memorial Church. Mary Cynthia dressed as a witch and wore a silk shirt and waist with yellow drapery, Greek style decorated in black cats with head dress to match.
And Ed Tyler Jr, while cranking his automobile had the misfortune of getting his arm fractured. He had attended a local basketball game and while cranking his machine preparatory of starting for home, it backfired, breaking his arm. Ouch!
---
Copyright 2016 by Charles Hartley, Shepherdsville KY. All rights are reserved. No part of the content of this page may be included in any format in any place without the written permission of the copyright holder.
---