It Happened in February
The following article by Charles Hartley originally appeared in The Pioneer News on 27 Feb 2017. It is archived here for your reading enjoyment.
---
We will be looking back 10, 30, 50, 70, and 90 years to see what was being printed in The Pioneer News in 2007, 1987, 1967, 1947, and 1927 in the month of February.
2007 - 10 Years Ago.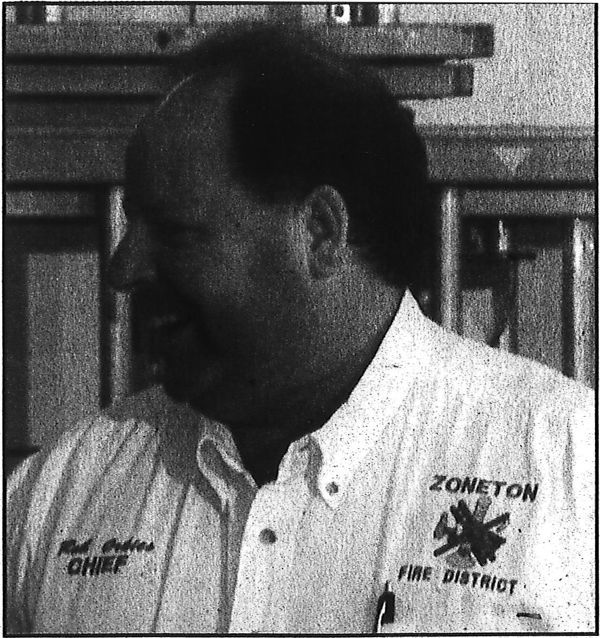 Rob Orkies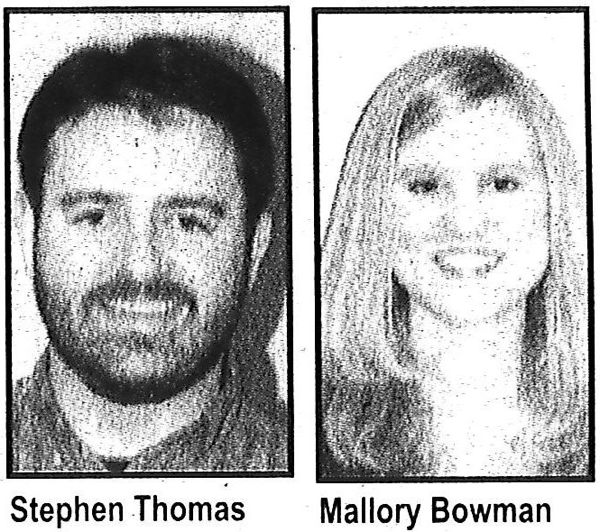 Zoneton fire chief Rob Orkies was pictured with a smile on his face as the stress of dealing with the CSX train wreck eased up a bit.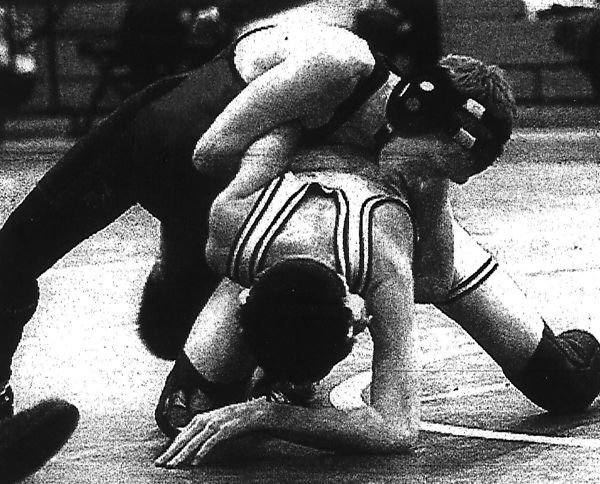 James Badgett
Bullitt Central's wrestling team won their regional title for the second year in a row, with victories by James Badgett (103 lbs), Justin Walls (135 lbs), Chris Pearson (140 lbs), Jeremiah Walls (152 lbs), and Thomas Salter (171 lbs). The Cougars finished with 200 points, defeating PRP by six points. Badgett's victory was his third straight regional title, and Jeremiah Walls scored his second straight regional crown.
Pioneer News staff writers Stephen Thomas and Mallory Bowman captured honors in the Kentucky Press Association's Excellence in Kentucky Newspapers Contest for 2006. They had written about the problems at the Big Valley sewer treatment plant.
Brian Thornsberry of Bullitt East signed a letter of intent to attend the United States Coast Guard Academy in Connecticut. He will be earning a degree in engineering and playing football and baseball at the Academy. He said that ultimately he wanted to be a Coast Guard helicopter pilot.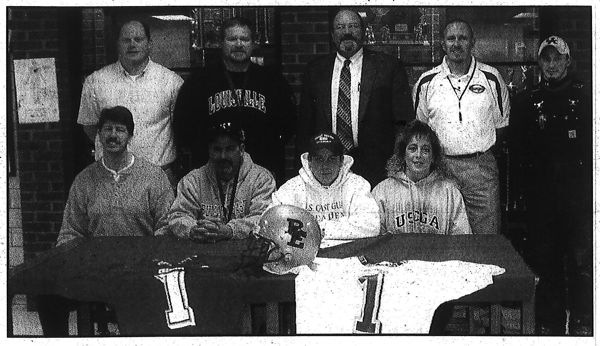 Brian Thornsberry, family and coaches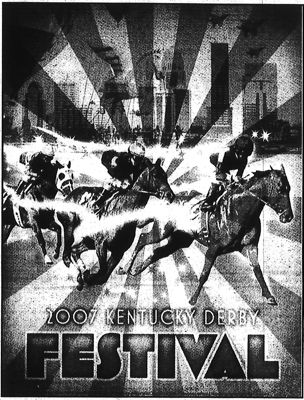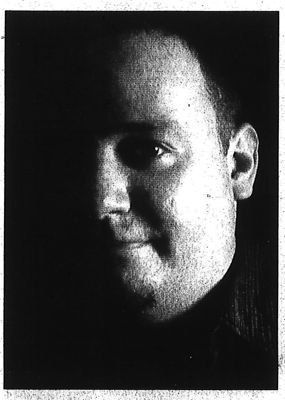 Donovan Sears & his poster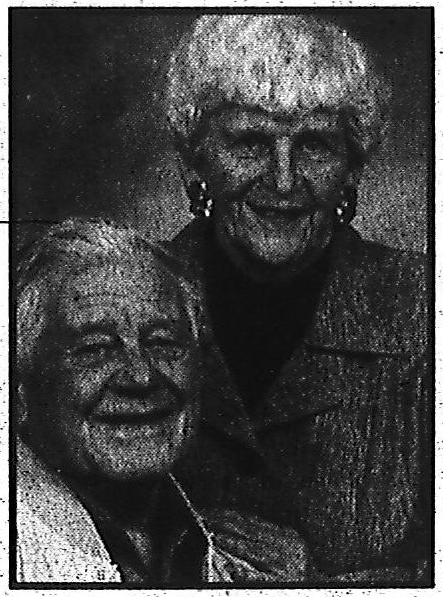 Bob and Betty Dever
Local graphics artist Donovan Sears of Mt. Washington was chosen to create the official 2007 Kentucky Derby poster. Sears spent more than six months perfecting the design. He is a 1996 graduate of Bullitt Central, and graduated from University of Louisville with a degree in art and emphasis in graphic arts.
Shepherdsville residents Bob and Betty Dever celebrated their 60th wedding anniversary with family and friends. They were married at Little Flock by then-pastor Rev. John Lawrence.
And Bullitt Central defeated Shelby County 54-52 on a last second three-point shot by Johnathon Druin. The Cougars were led by Josh Jarboe with 20 points. Druin's basket was his only points of the game, but they came at just the right time!
1987 - 30 Years Ago.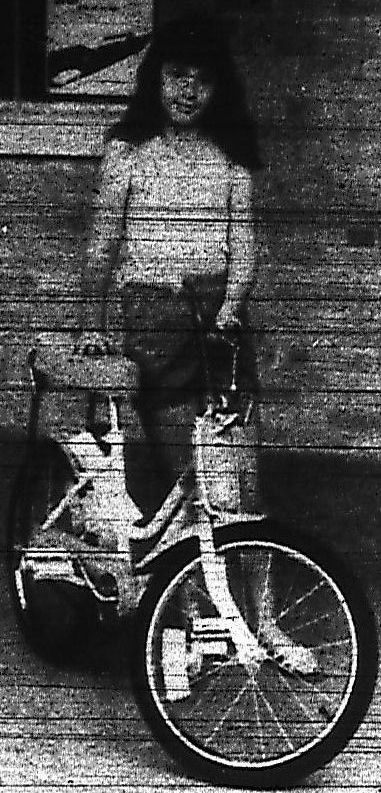 Sarah Hardy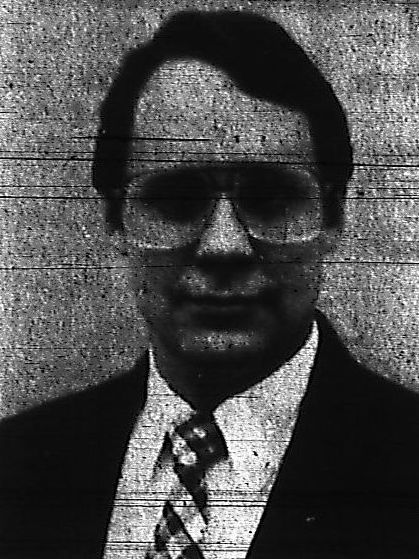 Dr. Stephen McSwain
Attorney David Pike announced that Publisher's Printing would be building a warehouse on their Lebanon Junction property. It was seen as the first step toward building a printing plant in the community.
Sarah Hardy was pictured with her new bicycle that she won in the perfect attendance contest at Roby Elementary. David Pike furnished the bike.
Steve McSwain, pastor of Shepherdsville First Baptist Church, earned his doctoral degree from the Southern Baptist Theological Seminary.
A number of Bullitt Central graduates came back to participate in the homecoming band, along with their former director, Joe Herde. Participating were Pam Miller, Brian Kerr, Tabitha Meadows Capps, Lisa Combs Rogers, Jeff Flowers, Kevin Spratt, DeWayne Harvey, and Lucy Rosa.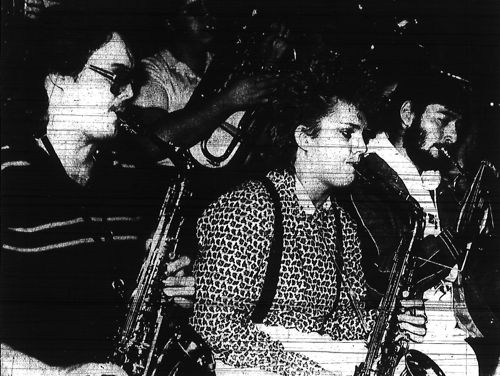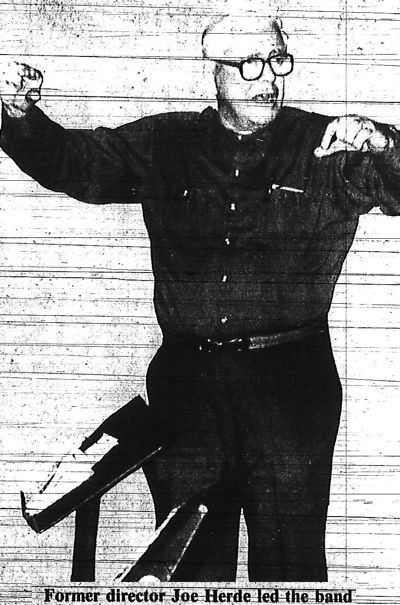 Brian Kerr, Pam Miller & others / Joe Herde
Brent Skidmore made the Murray State Dean's List with a perfect academic standing for the fall semester.
Heather Lynn Strange would be participating in the Miss Junior America Show.
Lois Simmons of Pleasant Grove reported that J. B. Proctor called to visit with his sister, Mrs. Virgie Jones; and Johnny Scoggham was in the hospital with a broken leg.
Bullitt County Stone sponsored an essay contest for the middle schools in their area. Ben Fraley placed first at Hebron, and Robin Campbell was first at Shepherdsville Middle; while Valerie Stearman of Bullitt Lick was the overall winner. Second place finishers at each school were Danny Hagan (HMS), Robin Jackson (BLMS) and Nellis Willhite III (SMS).
Ben Fraley, Valerie Stearman, Robin Campbell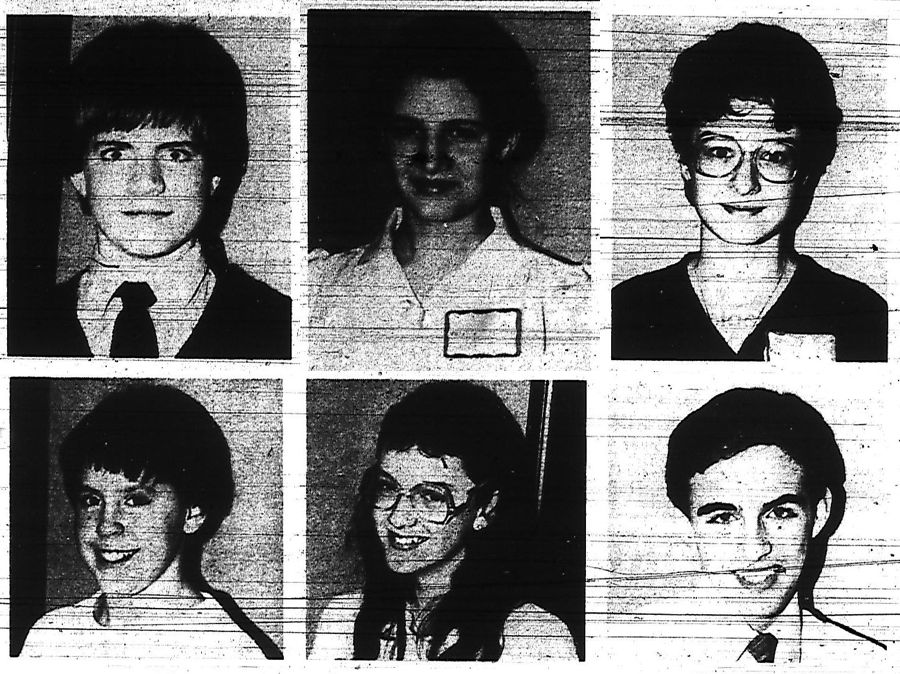 Danny Hagan, Robin Jackson, Nellis Willhite III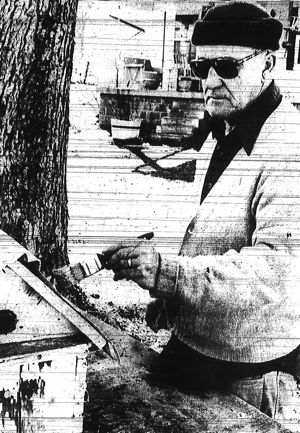 Ernest Miller
Bullitt East Lady Chargers defeated Assumption 69-53 with junior center Shannon Miles scoring 36 points. Stephanie Jarvis and Jennifer Powell each added 10 points, and Beth Snider scored eight.
Ernest Miller, a Beech Grove Road resident, was pictured putting a fresh coat of paint on a bird house while he enjoyed the unusually mild weather.
Bullitt Central students Jennifer Hester, Michelle Pack, Kimberly Hardy, and Marion Higdon entertained Overdale Elementary students as storytellers during the "I Love to Read Week."
Bullitt County native Courtney Longacre signed a letter of intent to play football for the University of Kentucky. Courtney attended Fairdale High where his mother was counselor.
Nell Pike retired as a teacher at Roby Elementary. I know at least one little girl that thought she was just fantastic!
Bob and Ginger Carter of Lebanon Junction reminded folks that it was almost time for the St. Benedict Church fish fry. You could order in advance too!
Clifford and Helen Foster traveled to Bowling Green to attend services at the Rev. Dowling Runner's church. Clifford taped the sermon for Lois and Clara Simmons.
Mary Holsclaw of Hebron reported that Mrs. Mary J. Jenkins had eye surgery and was doing well. She also reported that Mrs. Jane Williams and Mrs. Maureen Fisher enjoyed a travelogue on Australia at the Kentucky Center for the Arts.
And Tom Barr quoted 23-year-old June Crenshaw who said, "I'm really anxious to start work. It's going to be a lot of work, but I'm exciting about getting started." June's work was as the new director of the Bullitt County YMCA where she would be starting from scratch. Well, 30 years later we know how that all worked out. Congratulations June, and thank you for a job well done!
1967 - 50 Years Ago.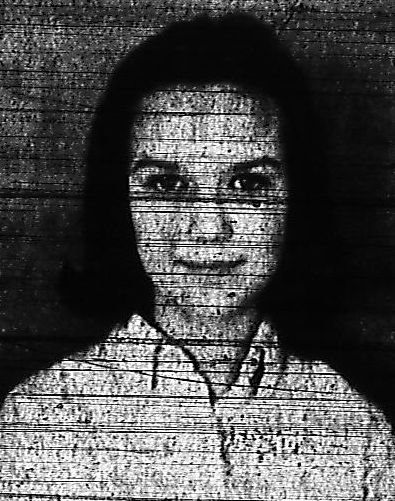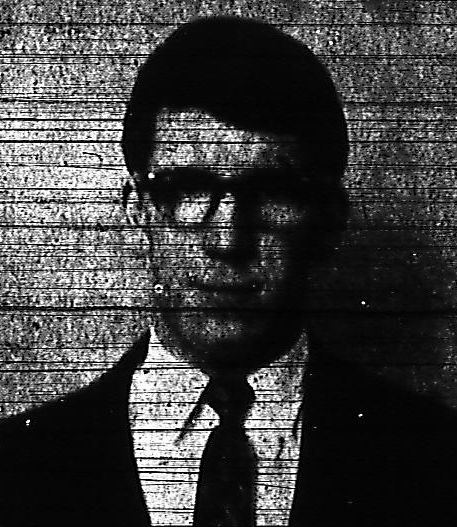 Judy Myers and John Price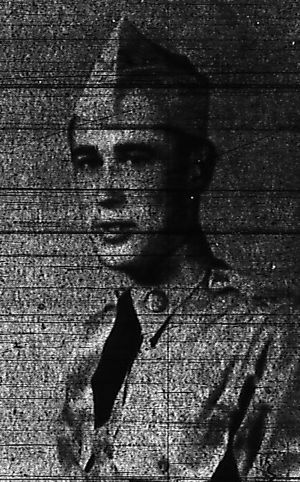 S/Sgt. William G. French
Johnny Wise, a member of the St. Benedict 4-H Club, won the junior boys division of the county 4-H Speech Festival. Judy Myers won the junior girls division, Colleen Bryan and John Price each won their respective senior divisions.
The paper reported that S/Sgt. William G. French, son of Mr. and Mrs. W. R. French of Shepherdsville, was serving in Vietnam as a Platoon Sergeant with the 1st Calvary Division. He graduated from Shepherdsville High School in 1953.
Neil Brooks, Timmy Myers, Mike Phillips, and Jessie Allen were in an auto accident on Hebron Lane on their way to school.
Mrs. James T. Sweat of Lebanon Junction, and Mrs. Billy Stansbury of Mt. Washington were selected as Heart Fund chairmen for their communities.
Gladys K. Sprinkle of Mt. Washington had kind words for Leo Bleemel who was again running for State Representative. She described him as "a man of conscience as proven many times over in his community and in the State Legislature where he has twice served."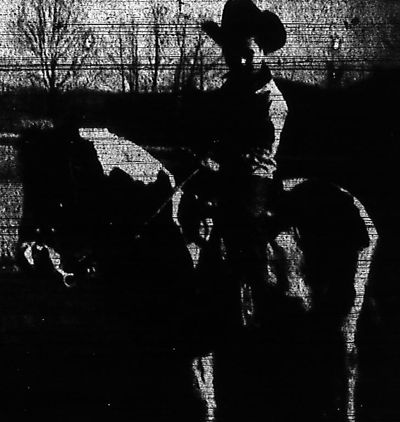 Gary Etherton
In Lebanon Junction/Colesburg news, we learned that Mr. and Mrs. Billy Chadwick and children of Louisville were supper guests of Mr. and Mrs. Johnny Kessler and family. Wonder what was for supper?
Gary Etherton was pictured astride his pony as the youngest member of the Belmont Saddle Club.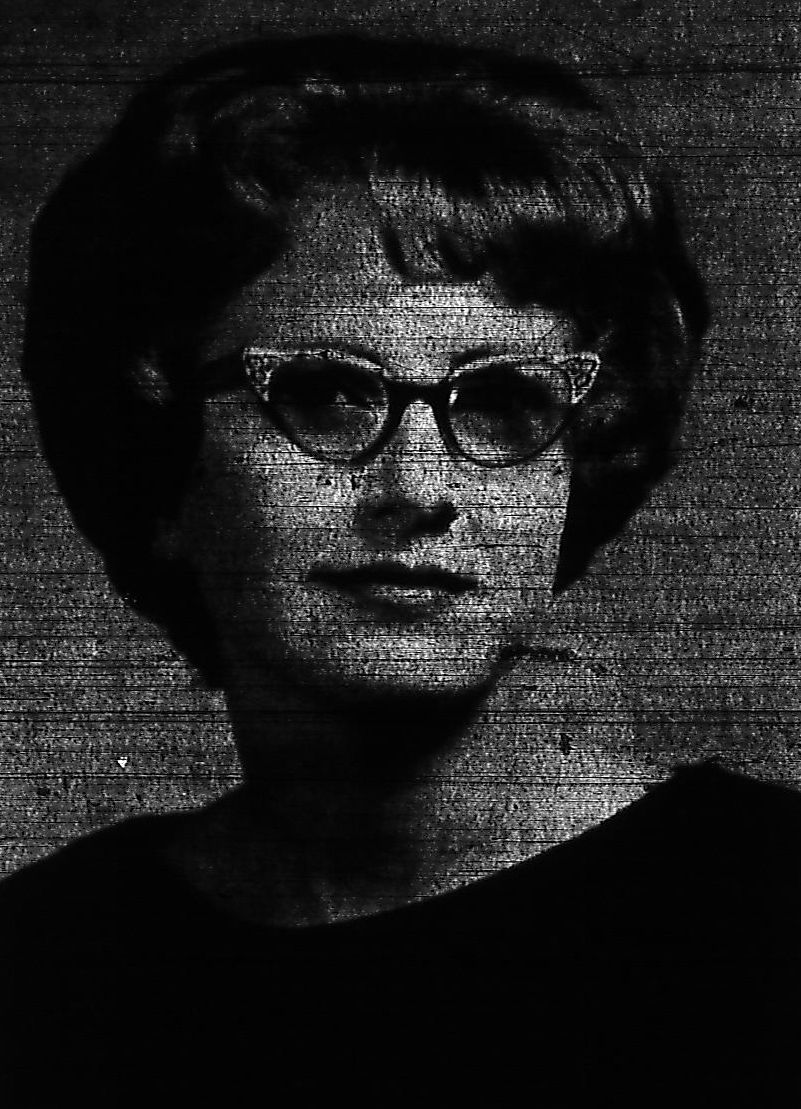 Sonja Cunningham Whittle
The Lebanon Junction Bulldogs defeated Oldham County 69-57, which was their fifth straight win. Gary Rexroat, Mike Duckett and Mike Boone scored 24, 22, and 11 points respectively.
Mrs. Lanham of Cedar Grove reported that Mr. and Mrs. Bill Miller and Mr. and Mrs. Gilbert Miller spent a Saturday at Melody Lake.
The engagement of Sonja Cunningham and David Edward Whittle was announced in the paper. Sonja's parents were Mr. and Mrs. Floyd Cunningham of Oklahoma. David was the son of Noah and Eva Whittle of Shepherdsville.
In social and personal notes, Moise Napier underwent surgery; Mr. and Mrs. Fletcher Hagan spent a weekend with Mrs. Thelma Small of Cincinnati; Eric Maraman spent an evening with his grandmother, Beulah Maraman; and SP/4 William E. Hackett had just returned from a year's assignment in Vietnam.
Elizabeth A. Leach of Shepherdsville High School placed first in the written homemaking knowledge and aptitude test given to senior girls, making her S.H.S.'s 1967 Betty Crocker Homemaker of Tomorrow.
David Cox, vice president of the Shepherdsville FFA Chapter, was selected as the FHA Chapter's Beau.
The Bullitt County Jaycees selected Dr. Curt Firkins as their 1967 Outstanding Young Man.
Ben McAdams was selected as president of the Bullitt County Extension Council.
Sue Powell wrote about Stanley Cook, a senior at S.H.S. who was senior class president, and who wrote about Ram sports for the newspaper. He was also on the annual staff, and the school newspaper.
And I found this bit of interesting news under the headline of "Wayside News." The writer stated, "If you don't know where the Wayside is, its plumb center of Needmore, Ky. Say you don't know where Needmore is either? Well Needmore is the old name for Pleasant Grove." I think Irvin Maddox wrote this column. Anyone know for sure?
1947 - 70 Years Ago.
Everett Simpson of the Solitude Community won the five-acre division of the Kentucky Corn Derby with an average of 155 bushels of corn per acre.
In the Lebanon Junction Notes, we learned that Floyd Bryant was improving after being in a train wreck a few days earlier. We also learned that Mrs. Kate Hawkins celebrated her 83rd birthday with a surprise party given by her family and friends.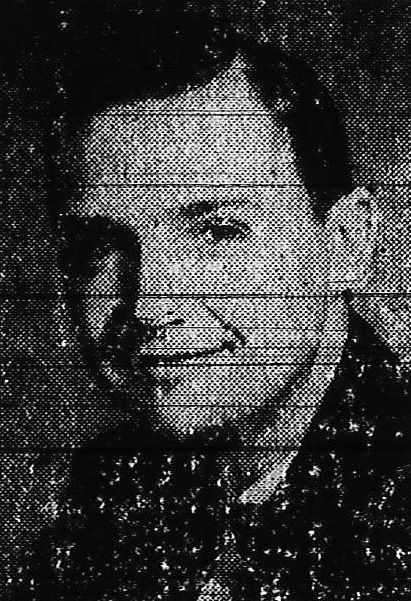 Frank L. Chelf
T. D. McAllister of Bardstown Junction died, age 75. He had spent many years as a distillery gauger. Survivors included his wife, Lottie Belle Smith McAllister, three daughters, Mrs. Brady Mooney, Miss Frances McAllister, and Mrs. Ella May Fendall.
Congressman Frank L. Chelf's picture was in the paper, along with an article about a bill he was sponsoring. His district included Bullitt County.
The Hebron correspondent reported that the pastor at Hebron, Rev. Shows, had resigned and was moving to Carrollton. She also reported that Mr. and Mrs. Wilson Summers were enjoying tropical fruit sent to them by a daughter of Boone Summers.
The sisters and brothers of Grover C. Maraman posted a "Loving Memory" message. Grover died 28 Jan 1946.
Edgar Major of Lebanon Junction was offering a 1931 Model A. Ford, 5 passenger Victoria Coupe, for sale.
E. M. Frantz, the proprietor of the Patterson Drug Store in Shepherdsville, had a nice two-column ad in the paper.
Woodrow Masden was offering mixed Timothy and Korean hay for sale.
In Mt. Washington news, Mrs. W. O. Swearingen spent the weekend in Indianapolis with Mrs. Susie Showalter at the home of her daughter, Mrs. James Carter. Also, Mrs. Mamie Harris was a Saturday night guest of her daughter Mrs. V. K. Mothershead and then spent Sunday with Mr. and Mrs. Nic McArthur.
Also, Mrs. Marion Porter received word from Meridian, Mississippi that her son-in-law, Rev. Paul Horner had undergone an emergency appendectomy. (I had the pleasure of attending his class at Campbellsville College.)
In the Personals column we learned that Master Billy Bradbury was visiting his grandparents, Judge and Mrs. C. P. Bradbury; that Mrs. Ray Bush had returned to her post as Shepherdsville Postmaster; that Fletcher Hagan was in the hospital; and that Mr. and Mrs. Albert Harned of Elizabethtown were guests of Mr. and Mrs. Newt Pearl.
The paper reported that the Bullitt County courthouse was going to get a three-story annex, with the top floor being the new jail.
In Salt River news, we found that Delray Robinson was recovering from chicken-pox; that Mr. and Mrs. Rogers sold their store and home; that Mrs. Ed Kneisler spent an afternoon with Leona Robinson; and Mrs. Myrtle Roby was with her daughter, Mrs. William Mattingly.
And the Lions Clubs of Shepherdsville and Lebanon Junction played "a very interesting basketball game" at the S.H.S. gym before a packed house. Plenty of laughs were had by the fans. The main attractions seemed to be Lindsay Mattingly in his sugar sack bloomers, and Roy Maraman who managed to play the entire game without losing his cigar.
1927 - 90 Years Ago.
Quite a group gathered to celebrate S. A. Hornbeck's 83rd birthday. Those present included Mr. and Mrs. G. T. Wilson, Miss Nannie Hornbeck, Mr. and Mrs. J. F. Collings and son, Sam, Mr. and Mrs. Roy Maraman and daughters, Bettie and Billie Roy, Mrs. Gabe Bealmear and children, Gabe Jr., and Elizabeth, Bill Griffin of Lexington, Mr. and Mrs. Hugo Rouse and daughter May Helen of Louisville, Mr. and Mrs. S. T. Hornbeck, Mr. and Mrs. G. T. Wilson, Miss Lydia Wilson, Tommy Wilson, and Billy Huffman.
The S.H.S. boys' basketball team defeated Elizabethtown 16-12 in a game cut short by ten minutes, as the E-town team had to catch the train home. Playing for S.H.S. were Paul Patterson and Bill Sanders as forwards, J. E. Chappell at center, and Lindsay Jones and Ray Shanklin as guards.
News from the Mt. Washington road told us that Evelyn Wade, Raymond Dexter, and Arson Moore, who were attending school at Shepherdsville, were home for the weekend with their parents. Also Mrs. Howard Hardin and little daughter Katherine of Cupio were guests of her mother, Mrs. Kate Hall.
At Bardstown Junction, Mr. and Mrs. Robert Rennison were showered with beautiful gifts of silverware, cut glass, and aluminum ware. Those present and participating in the event, which included many games, were Mr. and Mrs. W. H. Nusz, Mr. and Mrs. E. L. Stansbury, Mr. and Mrs. Walter Sanders, Mr. and Mrs. R. W. Childres, Mr. and Mrs. Russel Ash, Mr. and Mrs. G. I. Rennison, Mesdames Alice Mooney, Lucy Bergen, John Hoagland, Nannie Reiser, F. A. Pierce, A. E. Funk, B. L. Mooney, Messrs Thomas Hoagland, Richard Hoagland, Chester Cash, Arville Barum, A. E. Funk, Jr., James Ash, Misses Margaret Hoagland, Florence Hoagland, Lily Mooney, Christine Stansbury, Blanche Stansbury, Mildred Bergen, Sallie Carr, Sara Lee Velton, Amelia Hoagland, Loraine Funk, Losetta Funk, Inez Bergen, Ruby Bergen, Jean Mooney, and Etta Nusz.
Out at Pleasant Grove, Lyman Hall sent a bunch of hogs to market; Miss Alma Ridgway, daughter of Mr. and Mrs. J. O. Ridgway, was one of the prize winners in the spelling bee; Earl Bass was on the sick list, but was doing better; Albert Armstrong and Lyman Hall sent their tobacco to Camp Taylor; Master Hilary Bleemel spent a weekend with his grandparents, Mr. and Mrs. Pete Bleemel; and Mrs. Virgie Jones and son Adrain spent an afternoon with Mrs. Lewis Whitledge.
Attorneys J. R. Zimmerman, L. C. Yeast, and A. E. Funk had offices over the Peoples Bank in Shepherdsville.
C. P. Bradbury's house on Bullitt Lick Road burned to the ground. No one was home at the time.
It appears that Mr. Henry H. Hibbs was partial to the number 27. He was born on the 27th, married on the 27th, and then died on January 27th, leaving behind a wife, daughter, and three sons. Bro. Burkhalter conducted the funeral services.
Fiscal Court included the magistrates, Melvin Raymond, W. T. Carrothers, J. H. Bolton, and John Samuels. The county judge was E. Z. Wiggington.
And Mrs. Pearl Lee was advertising room and board for girls coming to Shepherdsville for the spring term of school.
---
Copyright 2017 by Charles Hartley, Shepherdsville KY. All rights are reserved. No part of the content of this page may be included in any format in any place without the written permission of the copyright holder.
---