It Happened in February
The following article by Charles Hartley originally appeared in The Pioneer News on 24 Feb 2020. It is archived here for your reading enjoyment.
---
We will be looking back 24, 50, 75, and 100 years to see what was being printed in The Pioneer News in 1996, 1970, 1945, and 1920 in the month of February.
1996 - 24 Years Ago.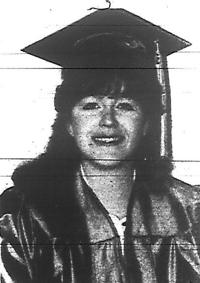 Crystal Meredith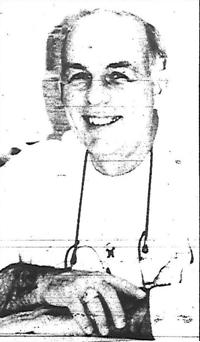 Ray Smith
Bullitt Central's JROTC unit traveled to Owensboro for competition and returned home with an overall first place award. Members included Gerald Braden, James Crump, Zachary Smith, Tim Phelps, John Walls, Shane O'Bryan, Lucas Woosley, Charles Hume, Robert Daniels, Joseph Waters, Aaron Benningfield, Allen Benningfield, Matt Kulmer, Andrew Hawkins, Lester Brice, Kim Bartley, Christy Jackson, Regina Youngblood, Angie Cadreau, and Charles E. Johnson.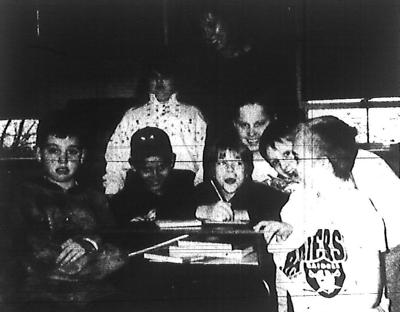 Roby Cookbookers
Crystal Meredith, at 28, became the first graduate of the Adult Diploma Program in Bullitt County by earning the last credits she needed to complete her high school course work.
That recently finished widening of Preston Highway from Zoneton to Shepherdsville was just lines on maps on display at Hebron Middle School in 1996, when local residents came to see where the proposed highway would be.
Were you a part of the Roby Elementary class that created the cookbook titled, "Reading, Writing and Recipes"? Yvonne Bell-Creason's class was pictured signing copies of it.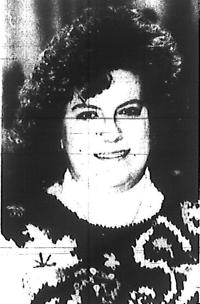 Shannon Shuffitt
Tom Barr interviewed Ray Smith about his new job at the Riverview High School located in the old Shepherdsville High building. Ray, who had spent 15 years at the central office, was happy with his new opportunity to serve Bullitt County students directly.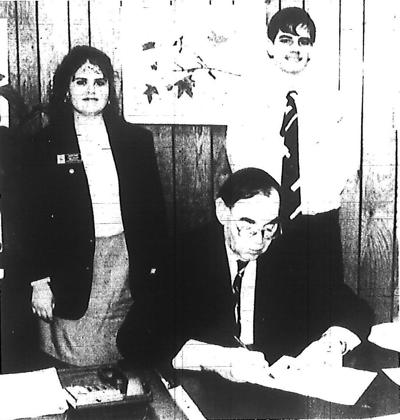 FBLA Week
Shannon Shuffitt was excited to return to Lebanon Junction Elementary as a teacher, after being a student there. She joined a faculty that included four of her former teachers: Sally Beeler, Judy Halk, Cathy Bryant, and Rose Durham.
Leanna Faith of Bullitt Central and Brandon Wilkerson of North Bullitt joined County Judge Harper as he signed the proclamation declaring Future Business Leaders of America Week in the county.
How about three cheers for three sisters who really knew how to cheer! I'm talking about the daughters of Bobby and Debbie Spears: Delenna, Dara, and Devona of Mt. Washington.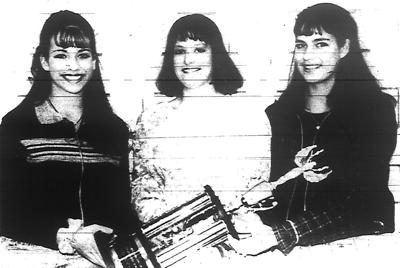 Cheerleaders
Mt. Washington mourned the loss of their former city clerk, Darrell Dickey, who died following an illness. Among his many friends were Paul A. Roby, Paul V. Smith, Ralph Lutes, Bruce Clark, and Norvel L. Harris who served as his pallbearers.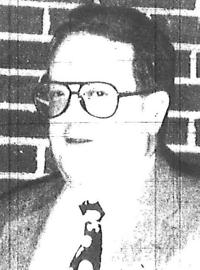 Roger Hayes
North Bullitt's Roger Hayes was named as the Kentucky Assistant Principal of the Year by a state organization.
The middle school academic teams participated in district competitions and Mt. Washington came away with the county title with five first-place finishes including quick recall and future problem solving, team events. John Stover placed first in mathematics, Melissa Hilbert led in English composition, and Gabe Hodges won the general knowledge section. Other winners included Hebron's Fred Paul in science, Bullitt Lick's Rachel Crump in language arts, and Jason Thompson, also of Bullitt Lick, in social studies.
Daughters Lou Ann Moore and Amy Gay Crume helped Charles T. and Barbara Crume celebrate their 40th anniversary. Also celebrating 40 years were Clyde and Bettie Rose (Kappel) Ratliff of Lebanon Junction. And celebrating 50 years were Daniel and Carolyn Thompson of the Nichols community.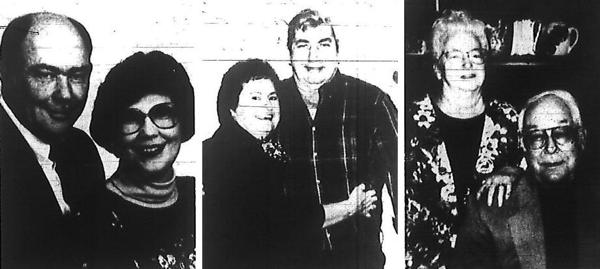 Crume / Ratliff / Thompson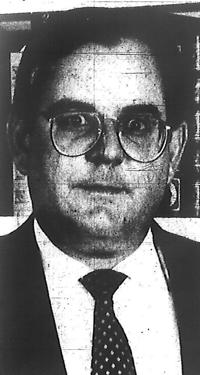 John Spainhour
John Spainhour, local attorney, was elected as a member of the Board of Governors of the Kentucky Academy of Trial Attorneys. He was beginning his 20th year of practice in Bullitt County.
Carol Richards retired from Bullitt County Schools after serving 31 years in a variety of roles from teacher to principal to transportation director to finance officer. He and his family would continue to operate their shoe store for a number of years after that.
Balanced scoring helped Bullitt Lick defeat Bernheim in the middle school boys' basketball tournament 60-52. Bobcat scoring was led by Tanner Stivers with 15, followed by Anthony Risinger with 13, Kyle Buege 12, and Daren P'Pool 11.
In girls' competition, Mt. Washington held off the Hebron Panthers 38-35 to take that championship. Brittany Etherton with 13, and Cathy Coleman with 10 led the Lady Generals' scoring, while Jennifer McMillion of Hebron led all scorers with 16 points.
And it might house a church now, but for many years it was the place folks like us went to purchase the furniture we needed. It was in 1996 that Jimmy and Frances Hardy, and their son Sam, decided to shut the doors on their furniture store on Buckman Street near the river.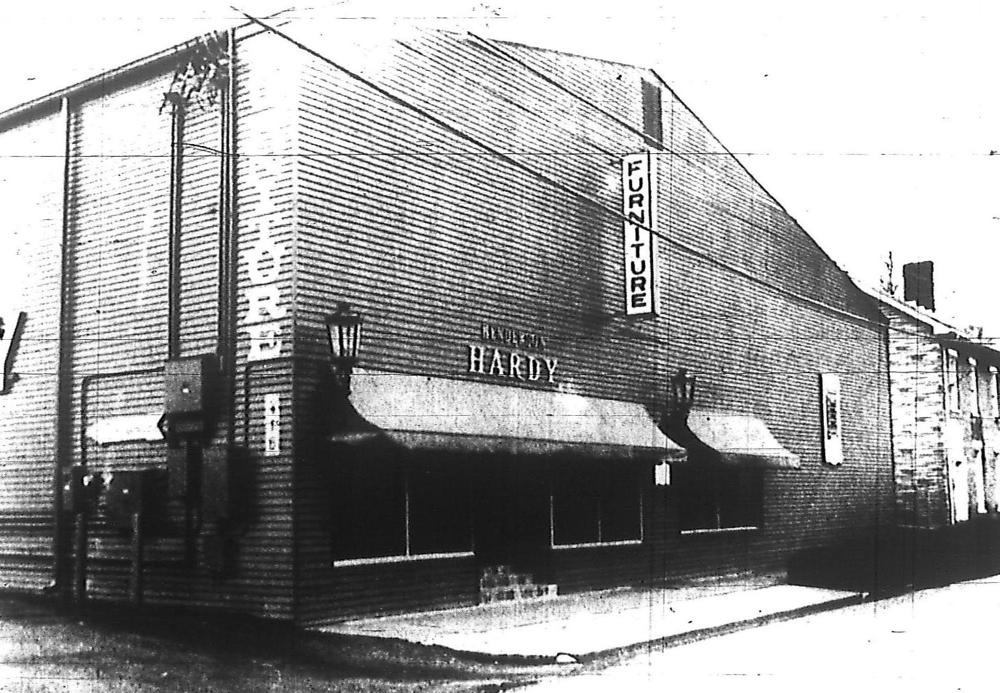 Henderson-Hardy Furniture Store
Since 1922, the building had been a retail establishment. Samuel Hardy, Jimmy's grandfather, and R. C. Henderson started a farm implement and supply store there. Later they switched to hardware and building supply before becoming fully a furniture store following the 1961 flood, and would remain so for over thirty-five years.
1970 - 50 Years Ago.
David Bass of the Mt. Washington Generals scored 39 points in their defeat of Western Sinai 84-82. Other contributors included Allen Peavler and Mike Devine with 13 apiece, James Buffin with 8, Dan Alcorn with 5, Mike Ryan with 4, and John Wigginton with 2.
In another game, the Generals fell to the Shepherdsville Rams 70-60 despite Bass's 19 points.
G. K. Bass of Mt. Washington reported that Louis and Angeline (Swearingen) Roby were surprised with a Golden Wedding Anniversary party by their family.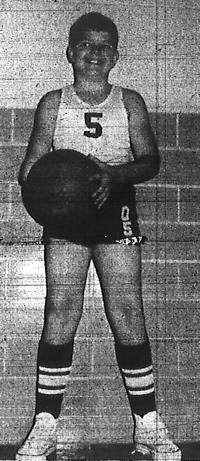 Joey Robinson
Bass also reported that Ruth Hatfield and Hilden Cornell dined at the Blue Boar in Louisville. Raise your hand if you remember eating blueberry or pineapple pie there.
Clara Simmons of Pleasant Grove wrote that Rev. and Mrs. Harold Ray Armstrong gave his mother, Mrs. Allard Armstrong, a birthday supper. Present were the Dean Armstrong family, the Orion Allen Armstrong family, Miss Betty Armstrong, and Albert (Pop) Armstrong.
Diana Moore of Shepherdsville was one of the contestants seeking the title of Miss University of Kentucky.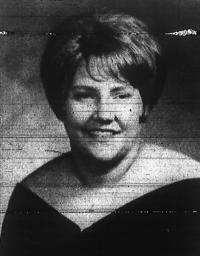 Juanita Moore
Joey Robinson, a seventh grader at Overdale Elementary, refused to let having but one arm keep him from doing well in basketball.
Juanita Moore, a senior at Lebanon Junction High School, earned the highest rating in her school in the Betty Crocker Search for the Homemaker of Tomorrow program.
The Nichols correspondent remarked that Pam Simcoe had returned to college at EKU after visiting her parents, Mr. and Mrs. Robert Simcoe. She also reported that the Everett Funk home had been destroyed by fire, and that they were staying with Rufe Able at Cupio.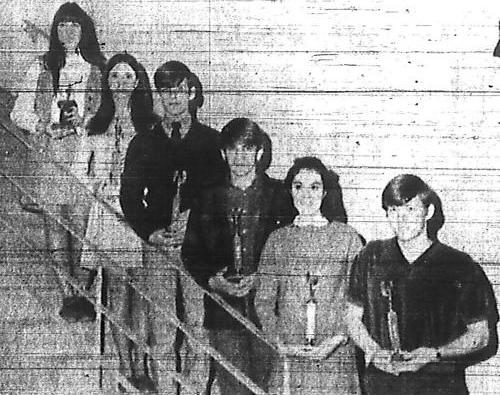 S.H.S. Speech & Drama Team
Barbara Elliott led a team of ten S.H.S. speech and drama students to a meet at Middlesboro where a number of them earned awards. The winners were Rodney Franklin (dramatic interpretation), Elise Givhan (extemporaneous speaking), Roger Patterson (discussion), and Roger Brown (humorous interpretation). Desie Deshand and Rodney Franklin placed second in duet acting, and Edwina Cline took third in humorous interpretation. Others participating were Nancy Owens, Norma Barnett, Theresa Sweat, and Penny Masden.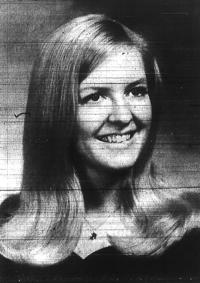 Marsha Neal
Shepherdsville High School announced its final basketball homecoming queen and court. Selected as queen was Marsha Kay Neal, daughter of Mr. and Mrs. Paul Neal.
And between the JV and Varsity games, both won by the Rams, Queen Marsha Neal was escorted by seniors Randall McClearn and Terry Willis with Mark Hardwick as crown bearer, and Carrie Hornback as flower girl.
Members of her court were escorted as follows: Debbie Armstrong by Bill Hardy and Herman Denny, Carla Walton by Eddie Garr and Terry Hardwick, Brenda Garr by Ricky Deavers and Robby Kippes, and Linda Scott by Bob Richardson and Bill Deats.
The Hebron correspondent expressed sympathy to the family of Neill Brooks Tyler whose funeral was held at the Hebron Presbyterian Church under the direction of their pastor, Rev. Joe James.
And she also reported that thieves stole auto batteries from Robert Ball and Walter Crumbacker, and wondered if someone wasn't making a golf cart.
1945 - 75 Years Ago.
The Mt. Washington correspondent wrote that Darlene Nutt, daughter of Claud Nutt, had been rushed to the Deaconess Hospital for an emergency appendectomy.
Also in that column was a report that Mr. and Mrs. Vernon Travis had bought the Fred Owen farm and moved there. Also Mr. and Mrs. Earl Bass had moved into the Jesse Wheeler cottage on Flat Lick Road. These two families had been living in the house of Dr. Settles which he had recently sold.
Official notice was received that T-Sgt J. W. "Dub" Jackson was killed in action in Belgium. He was survived by his wife, the former Cecila Lucille Hutchinson, a daughter and a step-son.
Victor Hugo Rouse, a former Bullitt County Circuit Court Clerk, was 54 when he died in Louisville.
Mr. and Mrs. J. L. Walls of Mt. Washington received word that their son, Vernon "Jack" Walls was missing in action in Luxemburg.
The paper reported that Elizabeth McCubbins, daughter of Otto McCubbins of Lebanon Junction, married Melvin Ray Thurman, son of Willard Thurman, at the home of Rev. R. B. Cundiff of Bardstown Junction. Thurman had been in the navy in the South Pacific for two years.
Robert Sims and Lucile Troutman were returning home after taking C. W. Larimore to a train in Louisville for his return to camp in California when their car was struck by another vehicle in Louisville. Sims was killed, and Troutman was seriously injured. Robert's parents owned the old Lynn farm near Huber's Station.
Folks were moving around a bit in the Salt River community. Wash Smothers and wife moved to the Cecil Smothers' home; Mr. and Mrs. Lester Philpot bought the Smothers' home; and Irvin Shelton bought the home of Alice Johnson who had moved to the city.
The editor had to print a correction to get the right husbands and wives together. For the record, William Wallace Armstrong was married to Hazel Lloyd, and Cecil Bridwell was married to Ruby Brumley.
Speaking of marriages, there was a fine celebration at the Baptist Church in Shepherdsville when Edna Rae Maraman became the bride of Roscoe E. Waters. Edna's sister Wilma was the maid of honor, and the bride's maids were Ophelia Masden and Martha Harned. Clyde Roby was Roscoe's best man, and the ushers were Richard Maraman, Adrain Jones, Roy Stallings, and Theodore Cook. Little Misses Alice Ryan and Ramona Ash were the flower girls.
Weddings have anniversaries, and Judge and Mrs. E. Z. Wigginton of Bells Mill Road celebrated their 50th on February 6th. Their seven children were present to help celebrate Ernest and Bessie's happy occasion.
Also celebrating fifty years of wedded bliss were James W. and Ella (Sweeney) Pope who had been married by Professor W. B. Gwynn. And also Maurice and Pearl (Buky) Harris of Mt. Washington passed the half-century mark as a married couple.
And not to be outdone, Squire and Nanny (Bean) Roby of Mt. Washington celebrated sixty years together on February 10th. Nearly a hundred friends and relatives came to help them celebrate.
1920 - 100 Years Ago.
Charles Newman, who had been seriously ill with pneumonia at his home on the Rolling Fork River, was some better and seemed to have a fighting chance to recover.
Mrs. Mattie T. Hill, aged 83 and widow of Edmond Hill, died at her son John's home near Belmont of the flu.
J. E. Chappell had horses and mules for sale, and also some good milk cows. He had a bay mare that was gentle for a woman to drive. You could see them at his stable in Shepherdsville where he also was a dealer in Maxwell touring cars and trucks.
The Clermont correspondent wrote that Ether Thornton, Johnie Hoagland, Arvil Mudd, Willie Duvall, Walter Hoagland and T. J. Thornton called on Ethel and Myrtle Duvall on a Monday night.
She also reported that on "Wednesday morning, January 28th, the Catholic Church at Chapeze was seen, about 7:30 o'clock, to burst out in flames through the doors and windows. It was not too long before it was all burned to the ground. We hear it was caused from a defective flue. We were very sorry to hear of this fire. Only a few things were saved."
Miss Zilpah Crist and Mr. Dan Nutt were quietly married in Louisville.
In school news, in the Common School diploma examination held at Shepherdsville, the highest general average was made by Minnie Mae Combs, daughter of William Combs and a niece of H. H. Combs, while Mary Engle, of Belmont, was only a couple of points behind her.
J. B. Bell, popularly known as "Sed" had bought a half interest in Main Street Garage from O. W. Pearl and had come back to Shepherdsville to locate permanently.
Maxie McDaniel died at his home near Bullitt's Lick of pneumonia and the flu.
Judge J. F. Collins, who had purchased the Pioneer Building on Second Street in Shepherdsville, opened an implement business there.
In Hebron news, we learned that Tom Lathan was moving into the residence formerly occupied by Willard Bell, who had sold the place and bought a place in Okolona from Walter Bell.
J. E. Quick of Brooks was looking for a good blacksmith to run the shop. He said it was a good location, and would provide a house and shop.
Roy Masden of Shepherdsville advertised for sale a 45 acre dairy farm near Hubers. He was asking $5,000 for the farm which had a good building, a silo, plenty of water, and was all in grass.
The Mt. Washington correspondent reported that Miss Angelina Swearingen and Lewis Roby were married in Louisville and would make their home there. She was the only daughter of Mr. and Mrs. James H. Swearingen while he was a son of Mr. and Mrs. Bud Roby of Solitude.
She also reported that A. H. Settle had sold the hotel property on Main Street to Ben Spratt for $3,300, and that rumor was that Spratt was already looking to sell it again.
In further Mt. Washington news, Mrs. Mary E. Parrish died at the home of her daughter, Mrs. F. C. Porter, on February 21st, after extended illness. As Mary Elizabeth Shoptaugh, she was married December 25, 1854 to Lucian M. Parrish, who died June 7, 1888.
And in lighter news, the editor reported that James Hardaway intended to run for some office just as soon as the ladies got the vote so they could all vote for him; and E. E. McCormick, deputy county clerk, was in the city getting "his feet pruned and upholstered."
---
Copyright 2020 by Charles Hartley, Shepherdsville KY. All rights are reserved. No part of the content of this page may be included in any format in any place without the written permission of the copyright holder.
---