It Happened in December
The following article by Charles Hartley originally appeared in The Pioneer News on 28 December 2015. It is archived here for your reading enjoyment.
---
We will look back 25, 50, 75 and 99 years to capture glimpses of what was happening in Bullitt County in each of these years. Today we will focus on the month of December.
1990 - 25 Years Ago.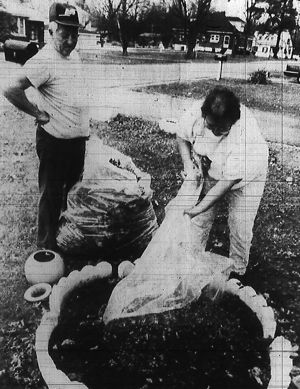 The Schepers
John Roberts took a picture of Roman and Carolyn Schepers, Plum Street residents in Shepherdsville, as they finished up preparing their flower beds for the winter.
Teri Fritch, Greg Chinn, Tony Hughes, Doris Barton, Gary Johnson, Kim Hornung and Linda Longacre enjoyed a warm Indian summer hayride. They assembled at the homes of Morris and Barbara Longacre, and Foster and Jan Sanders in Cedar Grove for the hayride and wiener roast.
In high school basketball, North Bullitt defeated Franklin County 106-50 with Garry Dukes scoring 37 points for the Eagles. On the girls' side, the Lady Eagles lost by 6 points, despite Cora Conn's 28 points.
In another game, Bullitt Central defeated LaRue County in overtime on a three-pointer at the buzzer by Jerome Hoosier. Clifton Whitmer led Cougar scoring with 35 points.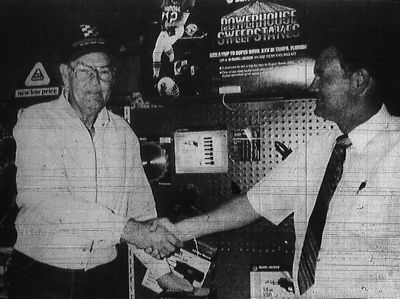 Walter Adams & Mac McGuire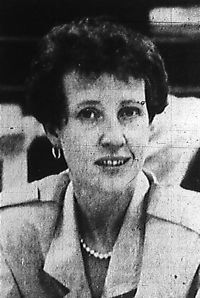 Penny Sanders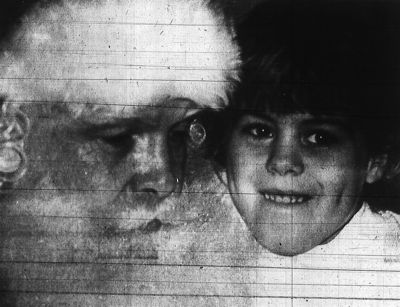 Santa & Jessica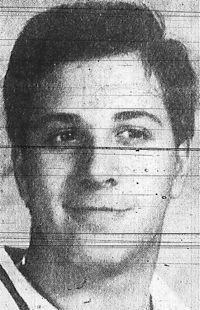 Jason Chandler
Meanwhile, Bullitt East defeated North Bullitt by three, 75-72. Bryan Mudd led Charger scoring with 21 while Garry Dukes scored 23 for the Eagles.
In the Lady Cougar Invitational, the home team first defeated Fort Knox 89-31, and then Henry County 61-32. Tonya Hines scored 19 in the first game to lead Lady Cougar scoring. She added 15 in the second game. Sarah Schuler added 16 and 14 in the two games.
When the Cougars and the Chargers met on the hardwood, the Lady Chargers easily won 61-34, with Becky McKinley leading the way with 20 points. In the boys' game, the Cougars won 82-79 in overtime. Jerome Hoosier led the Cougars with 37 points, while Tim Mason scored 30 for the Chargers.
Mac McGuire, manager of the Shepherdsville Stout's Building Center, was pictured congratulating Walter Adams who had won a remodeling kit which included a number of power tools. Teresa Graham took the picture.
Dr. Penny Sanders, principal of Bullitt East High School, left to take a job with the State to head the Office of Educational Accountability.
Kevin Waddell was featured in an article written by John Roberts. Kevin had earned a spot on the cheerleading squad at Louisville.
In community news at Pleasant Grove, J. B. and Juanita Proctor visited Mrs. Birdie Moore, and Clara Simmons' company included Wallace and Hazel Armstrong, the Proctors, Sandy Lanham, Minnie Mae Franklin, and Clifford Foster.
Jessica Hoyt, age 5, was one of the Roby Elementary students who had a chance to whisper their Christmas wishes in Santa's ear. John Roberts took her picture.
David Pike and Rodney Burress served as judges for the 1991 Miss Western Kentucky Scholarship Pageant. Nice job!
Jason Chandler of Mt. Washington was elected governor of the junior Kentucky Youth Assembly.
Tonda Shockley, Greg Jones, Julie Armstrong, Tracy Hill, Bowen Stine, Ryan Naylor, and Jimmy McPherson were members of the Bullitt East quick recall team that won the second annual Jefferson Community College Quick Recall Tournament, competing against nine other schools.
Tom Barr wrote about L. R. "Buck" Kidwell who was retiring as county agent. Buck was pictured with Tony Lee, both having a good laugh.
And Bill Webb was pictured showing off his 57 pound melon, part of his "heavy" harvest.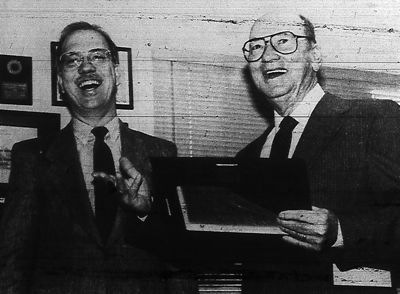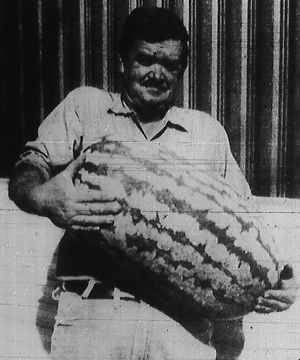 1965 - 50 Years Ago.
Gladys Sprinkle of Mt. Washington reported that Mr. and Mrs. Lloyd Branham hosted a number of guests for Thanksgiving dinner including Mrs. Emma Armstrong, Mr. and Mrs. J. R. Jasper and daughter Emily, who was home from Georgetown College. Also there were their daughter Mary Lou and son, Maurice Dean; Mr. and Mrs. Clark Murphy; Kent, Peggy, Timmy and Kyle from Indiana; Mr. and Mrs. Woodrow McClure of Bardstown; as well as a number of others.
The S.H.S. Rams defeated Eminence 72-63, with four starters scoring in double figures. Bill Hornung had 18 points, Craig Larimore 17, Tony Lee 11, and David Cundiff 10.
J. E. Chappel of Fern Creek spent a day with Mr. and Mrs. Joe Chappel of Shepherdsville. Joe was recovering from a recent operation, but was able to be out some.
Mrs. Charles Wheeler, the Lebanon Junction and Colesburg correspondent, extended expressions of sympathy to the families of Mrs. Lola Masden, Mr. Harry J. Booth, Mr. Jessie Lee, and Mr. Charles W. Zwicker.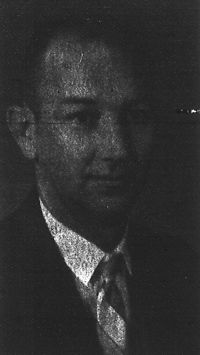 Dr. Troutman
The paper announced that Dr. Norman O. Troutman, a 1954 graduate of Shepherdsville High School, had received his Doctor of Chiropractic degree. He was currently in practice at Prestonia Chiropractic Center.
Mr. and Mrs. Prince Ryan Jr. of Anchorage, Alaska were the proud parents of a son, John Kelly.
Mrs. Tot Moore returned home after surgery at St. Joseph Infirmary, and was improving nicely.
Mr. and Mrs. Bill Goodin, Judy and boys spent time in Ohio visiting with Will Shelton and J. L. McCord.
Steve Masden of Lebanon Junction enrolled at Union College. A graduate of L.J.H.S., he's the son of Mr. and Mrs. William A. Masden.
Ida Holsclaw of Hebron offered congratulations to Mr. and Mrs. H. P. Hodges on their 50th wedding anniversary; and to Burks Williams Sr. on his 86th birthday.
Mrs. W. D. Ridgway entertained with a birthday dinner for Delbert A. Ridgway.
Shepherdsville Mayor J. C. Thompson announced that the Harold W. Hardy Supermarket was paying to have all parking meters covered during the Christmas season so that everyone could park for free.
H. E. "Ed" Carter won a trip to Nassau for himself and his wife Sue.
The Bardstown Junction correspondent reported that Virgie Jones, Nora Hill, Holloway Miller, and Alice Hardesty spent an afternoon visiting with the Fosters.
Mrs. Ella Maude Harris suffered a broken bone in her leg and foot, and Mrs. Susie Shaw stayed with her for several days.
And Gladys Shepherd let everyone know that jam cakes were her specialty, and she would make them to order.
1940 - 75 Years Ago.
The Mt. Washington correspondent reported that there was a fire at the high school with damages running into several hundred dollars. Men with buckets and fire extinguishers soon had the blaze out.
The Lebanon Junction correspondent reported that Burlyn Pike, a sophomore at the University of Louisville, skidded into the Bardstown-Springfield train at the Bardstown Junction crossing, causing considerable damage to the car he was driving. Wet roads caused the skid, throwing the right side of the car onto the cowcatcher. He only sustained slight injuries.
The Lebanon Junction six-man football team was in Chattahoochee, Florida to play in a tournament there. It was a short trip as the home team defeated LJ 32-8, ending the Bulldogs' dream of playing in a preliminary game on New Year's Day in the Sugar Bowl.
The Hebron correspondent described Mr. Sipes's new log residence at Gap in Knob as a beautiful piece of architecture.
She also reported that Milton Church went rabbit hunting and it took him two days to find two rabbits. Her comment was that "rabbits will soon be extinct here."
Bland Porter, a student at the University of Louisville, and a resident of Mt. Washington, was assigned the task of compiling a brief history of Bullitt County. The paper reported that a number of its files had been destroyed by fire some years earlier, and that Mr. Porter was asking anyone with copies of these old papers to help him locate them.
In the personals column we learned that Mr. and Mrs. J. R. Buckman had left for Los Angeles to visit their daughter; that Miss Georgia Alice Alford returned to the city after visiting her mother; that Mrs. Kate Greenwell was on the sick list; and that Mrs. Headie Lee spent a day in the city.
From the Belmont community we learned that Mrs. Ada Wineholder and children spent a Sunday with Mr. and Mrs. Leslie Delk and family; that Mr. and Mrs. Weber and daughters had moved from Pitts Point to Mrs. Emma Wise's residence; that George D. Bradbury and W. C. Coleman of Shepherdsville made a business trip to Bardstown; and that Miss Dupie Raley spent a weekend with Mrs. Sophia Raley and family.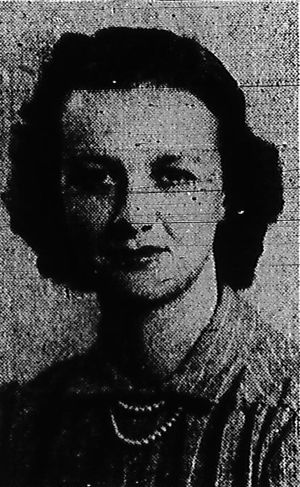 Margaret Lee Buckman
Henderson & Hardy Company in Shepherdsville advertised refrigerators, radios, electric irons and lamps, bed room suites, washing machines, as well as wagons, dolls, velocepedes and other toys for children.
Margaret Lee Buckman, daughter of Mr. and Mrs. Henry Buckman of Shepherdsville, was home for the Christmas holiday. She attended Greenbrier College.
The paper reported on the death of Ben F. Pope, age 98, and described as the oldest man in Bullitt County.
And in Mt. Washington, Robert Cornell and Edward Crenshaw were involved in a collision. Crenshaw's car struck Cornell's, and then crashed into the gas station at McFarland's garage, and then into a tree. Ouch!
1916 - 99 Years Ago.
C. C. Daugherty moved his family to Shepherdsville in order to educate his children and his coming probably caused a vacancy on the County School Board, a place he had filled well since the resignation of the late William Foster some years ago.
Brooks Tyler, of the Hebron School, got his leg broken recently by a fall from a colt he was riding.
One of the very best schools to be found in the state was in progress at Sugar Valley in this county on the Bardstown Pike near Smithville. Many of the leading families of Nelson and Spencer were sending their children there and the attendance was over 95 per cent of the enrollment for the month.
Miss Henrietta Bailey had to dismiss her school on account of a sore throat.
Miss Lounetta Stansbury and friend were guests of Miss Paralee Scott on a Sunday.
Fire destroyed the saw mill which had been set on the Kranz farm for some time and which was the property of Mr. Miller, of Buechel. The mill was a total loss and the fire spread, destroying two large stacks of hay and a lot of fence for Mr. Kranz and a stack of hay for Frank Bell.
Mr. and Mrs. W. C. Herps Sr entertained Messrs Jimmie Lee Williams, James Hardaway and J. R. Zimmerman at dinner one evening.
Miss Ruth Van Meter had been on the sick list for a few days and her place in the graded school here had been ably filled by Miss Willie May Ridgway, regular substitute for ths county.
Miss Tea Hays, principal of the Belmont School, had recently moved to Louisville and was now coming out every morning on the early train.
Misses Nancy Trunnell, of Shepherdsville, and Myrtle Childress, of Brooks, Messrs Irwin Funk and Frank Lewis spent the week end with Miss Bertha Trunnell in the home of Miss Frona James.
Uncle Charlie Ridgway was ill with laryngitis.
What was generally considered the best event ever given in Shepherdsville was the musical entertainment given at the Masonic Hall here under the auspices of Prof. Sanders and his school by four young ladies from the Louisville Conservatory of Music.
And in letters to Santa, Cora Snellen wrote, "I want you to bring me a big doll, a buggy, a set of dishes, and lots of good things to eat and don't forget my teacher, Miss Peachy Thompson.
Elnora Bridwell wrote, "I am a wee little girl of six, and will you please bring me a doll and some peanuts and everything good to eat?"
And Wallace Armstrong boldly wrote, "I know you are good to wee boys like me and will you bring me a gun, some candy and oranges?"
---
Copyright 2016 by Charles Hartley, Shepherdsville KY. All rights are reserved. No part of the content of this page may be included in any format in any place without the written permission of the copyright holder.
---