It Happened in August
We will be looking back 25, 40, 70 and 100 years to see what was being printed in The Pioneer News in 1998, 1983, 1953 and 1923 in the month of August.
---
1998 - 25 Years Ago.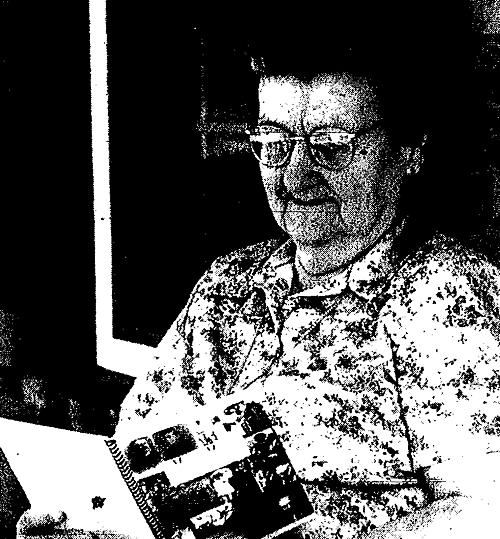 Martha Frakes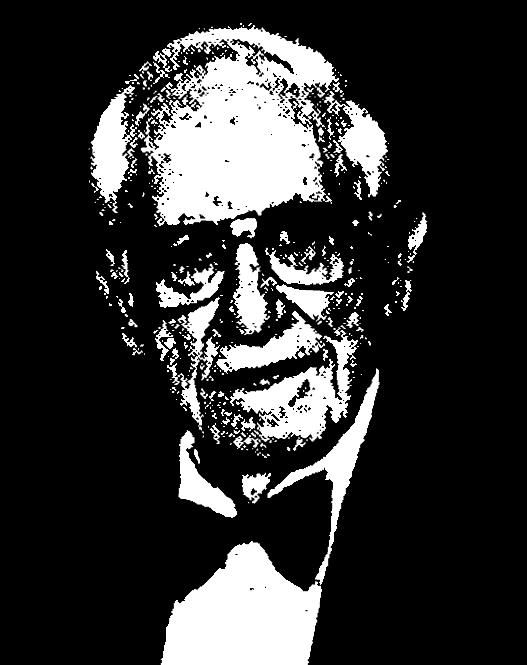 Ralph Cundiff
Sharon Cash was chosen as the 1998 Homemaker of the Year by the Bullitt County Homemakers. Yvonda Rash received the Nellie Hubbard Award. Nina Mooney was the guest speaker at their luncheon.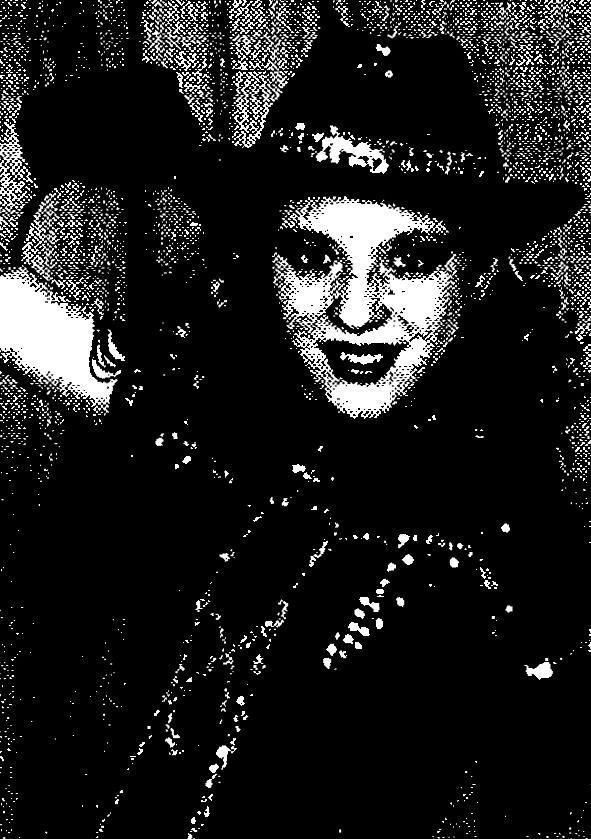 Monica Shahayda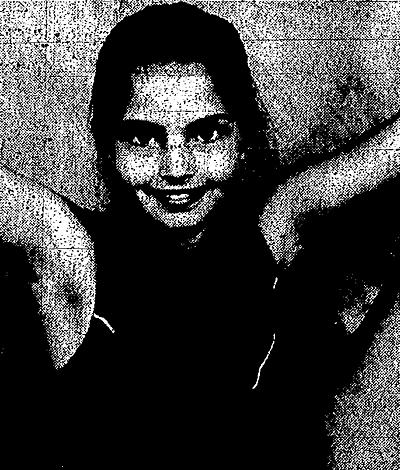 Brianne Broderick
North Bullitt head baseball coach Sam Liberatore was stepping down after five seasons.
Martha Frakes had published a collection of her poetry titled "Martha's Memories: A Collection of Homespun Heartfelt Poetry."
Publishers Printing president Nick Simon teamed up with WLKY's Fred Cowgill in a canoe race on Salt River.
A reception was held in honor of the 100th birthday of Ralph Cundiff at the Baptist church in Shepherdsville.
Monica Shahayda of Shepherdsville participated in the Star Systems National Talent Competition in Gatlinburg. She took her dancing instruction at Dance Designs on Blue Lick Road.
John Wigginton of Mt. Washington participated in the Summer Camp for Academically Talented Middle School Students at WKU.
A host of Bullitt County people participated in the Bluegrass State Games in Lexington including Brianne Broderick who won five gold medals in gymnastics. Others participating included Carrie Hammond, Ashley Bunch, Jill Karrer, Amanda Mingus, Brittany Gatz, Stephanie Jackson, Kayla Diamond, Victoria Hay, Michelle Washington, Bob Bristow, Charlotte Goodman, Terry Price, the Milburn family (John, Tamlyn, Shane, and Reese), Jade Troutman, Mike Hand, Jessica Rinkel, Sasha Hughes, Morgan Chesher, Alison Chesher, Lauren Kelty, Michelle Gleason, Laura Taylor, Megan Pratt, and Amelia Britt.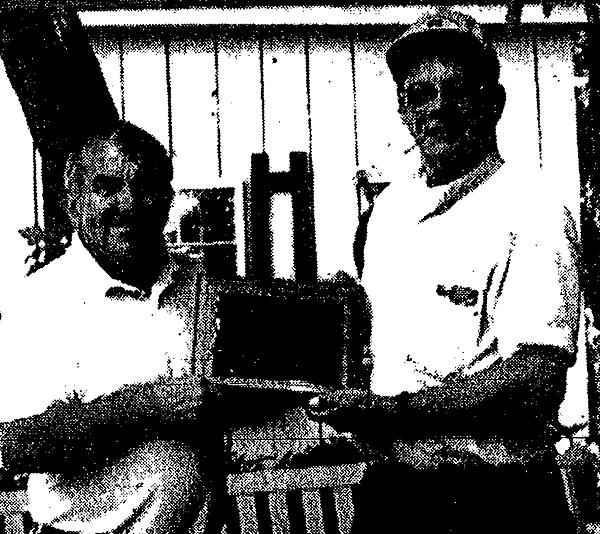 Fackler & Bleemel
Mark Reynolds of Shepherdsville scored an upset victory in the Shoney's Restaurants 100-lap stock car race at the Louisville Speedway.
Greg Brotzge was awarded the Bullitt County Retired Teachers' Association scholarship.
The Kentucky Jailers Association honored Ralph Bleemel who retired two years earlier as Bullitt County jailer. Danny Fackler presented the award.
Bullitt Central's Holly Skidmore became the first person from Bullitt County to receive the distinguished Conrad Feltner 4-H Leadership Award.
Tom Jasper and William Porter were honored as active charter members of the Mt. Washington Lions Club as the club celebrated 50 years of active service. The distinguished list of charter members included W. O. Anderson, H. L. Armstrong, Rev. Noah Benningfield, Robert C. Bridwell, Jesse J. Brown, F. E. Deacon, J. E. Fisher, Oliver Harris, Dr. G. B. Hill, A. M. Insko, M. D. Jasper, William E. Jasper, Marion E. Jasper, Thomas R. Jasper, Lee M. Lloyd, Kenneth P. Lutes, J. V. McAfee, R. Lee McAfee, Grigsby McFarland, Marvin Moore, Vernon Mothershead, Bernard L. Owen, Selbert Owen, Marvin R. Porter, William F. Porter, Hubert Wigginton and Lindsey M. Wigginton.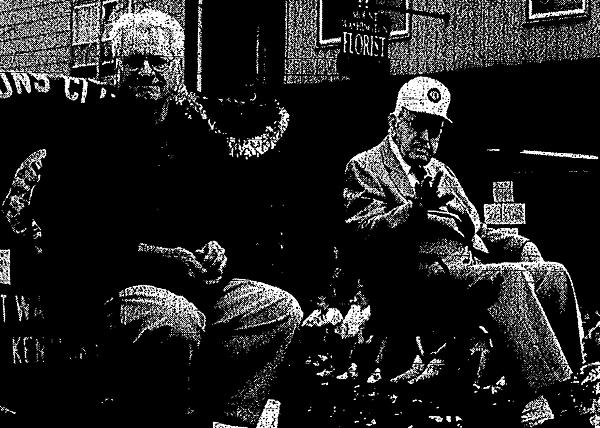 Tom Jasper & William Porter
And at a reunion for the 1932 SHS graduates, Morace Burns related how he and his twin brother Horace both played basketball for SHS, and when Morace got in foul trouble, he and Horace would switch jerseys so he could continue to play.
1983 - 40 Years Ago.
June Dawson returned for her second year as president of the Bullitt County Fair Board. Mark Edison was re-elected as vice president, and Happy Cahoe was second vice president with Dorothy Glanz as third vice president.
J. R. and Margaret (Lanham) Ball celebrated their golden wedding anniversary with the help of their five children.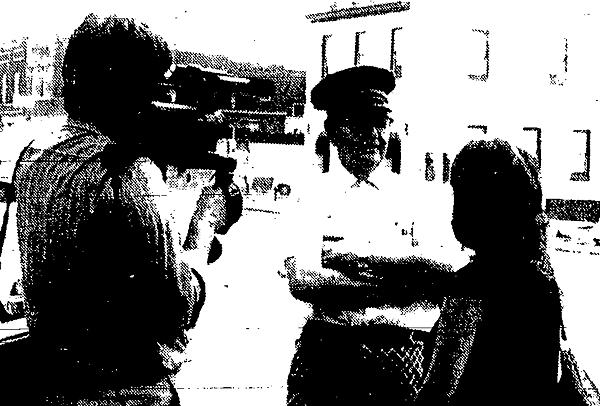 Mr. Shelburne
Louis Torok, better known as Ripp Ronay, was pictured on the front page painting a mural scene of Oregon mountains on the side of Mike Rizor's truck trailer.
Jean Hatzell advertised an auction to sell the Old Stone Bank which she had been using in her bookkeeping and tax service business. Being Circuit Court Clerk was just keeping her too busy to run the business too.
Bullitt Central's cheerleaders won the Camp Championship at WKU. The team included Cindy Meyers, Dana Fogarty, Kara Longacre, Andrea McCubbins, Denise Ray, Missy Perkins, Sherry Fackler and Paula Weber. Their sponsor was Reba Johnson.
Bullitt County television channel 12 (remember them?) were photographed by John Roberts as they interviewed Rogers Shelburne, owner of Shelburne Fabrics Shop.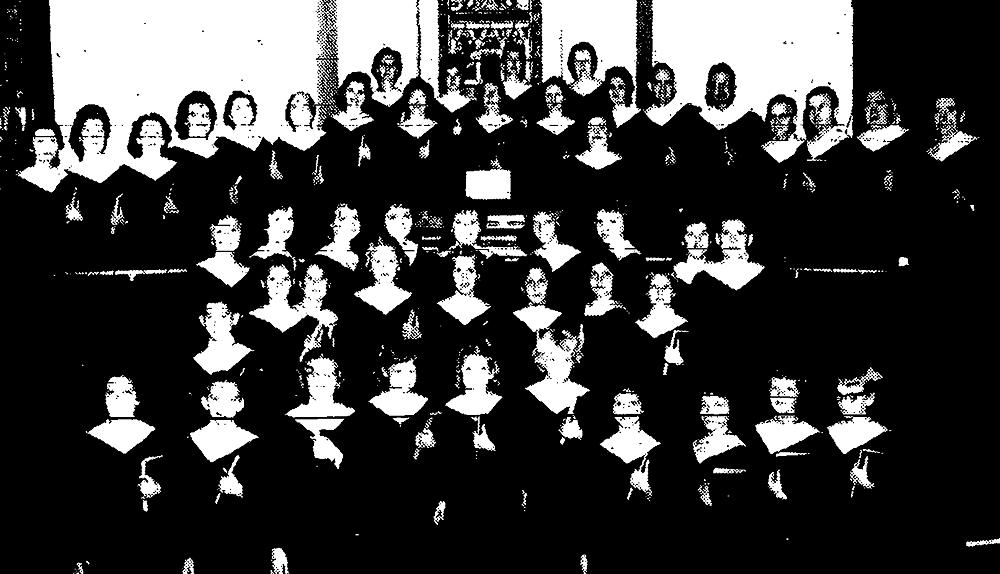 The newspaper printed a picture of a 1959 combined choir of Shepherdsville churches. I just can't resist sharing all their names: [front row] Karen (Cundiff) Larimore, Emmett Shepherd, Sharon Stottman, Patricia Smith, Brenda Stottman, Faye (Bacon) Dawson, Sandra Russell, Marilyn Mann, Linda (Tate) Tichnor, and Charlene (Holsclaw) England.
In the second row were Bobby Price, Linda Florence, Marcella Rummage, Dianne (Cundiff) Cook, Dianna Moore, Jennifer Plenge, Janet (Masden) Rummage, Billie Fay Hasty, and David Smith.
Sharing the third row were Mary Lee (Price) Mason, Betty (Anderson) Coy, Billie Jo (Russell) Shaw, Joyce Rosser, Billie Sue (Bacon) Waters, Shirley (Etherton) Edwards, Mary Lois Nusz, and Patsy Woods; and in the fourth row were Thelma Shelburne, Mary Sue Bleemel, Hester Belle Hardaway, Naomi Scott Kolb, Mary Cook, Ada Price, Sandra Lee Hack, Lillian Holsclaw, Alma Hardesty, Rose Hall, Dorothy Hartsell, Norma Tate, Roger Shelburne, Bill Bacon, Bruce Hartsell, Henry Powell, Stanley Lee, and Charles Holsclaw.
In the back row were Reba Dawson, Judy Lee Shoulders, Ida Jane Harned and Fannie Belle Anderson. Boy, that must have been a sweet sounding choir!
Linda Lyly photographed Joe Clark cleaning the glass doors of the Baptist Church where his father Hilary Clark has been custodian for six years.
Little Joani Johnson was pictured enjoying the waters of the Maryville pool along with her mother, Lisa, and Julie McNeese.
Bullitt Central grads, Mike Fleetwood and Ray McCubbins signed to play basketball at St. Catherine Junior College in Springfield.
Mrs. Beulah Foster visited Clara and Lois Simmons at Pleasant Grove and displayed a quilt she was making of the Old Pleasant Grove school house that burned in 1935. She attended that school and had many happy memories.
And down at LJ, Don Sanders said that his wife-to-be won the Gong Show and that she was going to be on the $1.98 Show. Then she would have enough money to get married.
1953 - 70 Years Ago.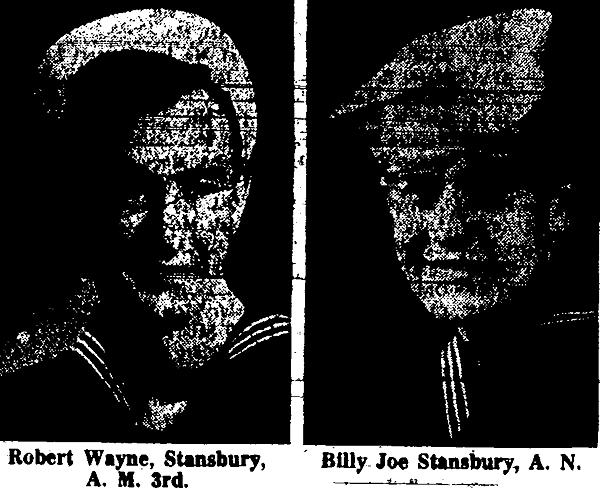 The paper reported that Billy Joe Stansbury was granted a transfer to the Carrier U.S.S. Boxer so that he could join his brother, Robert Wayne Stansbury aboard that ship off the coast of Korea. They were sons of Mr. and Mrs. Folly Stansbury.
Dorothy Maraman's piano students performed in a recital. They included Billy Scroggin, Carol Welch, Billy Lee, Janet Parrish, Anna Fay Dawson, Joyce Cundiff, Mary Alice Davis, Anita Hope Lee, Ruth Marie Welch, Billy Morrison, and Ina Charles Roby.
Lightning played havoc in the county with Alton Trunnell losing a television, Frank Wrocklage a hay barn full of hay, and N. B. Helms two cows.
The Shepherdsville P.T.A., led by P.T.A. President Neil Farris, sponsored a "Big Square Dance" with Pat Cruise, Jimmy Cruise, Virgil Hibbs, Walter Mattingly, Pflanz Hatzell, and Norman and Frankie Huffman providing the music.
Gayle Troutman returned from Bowling Green along with the family of Tommie Jasper who planned to make their home in Mt. Washington where he would be the bookkeeper and accountant at the Jasper garage.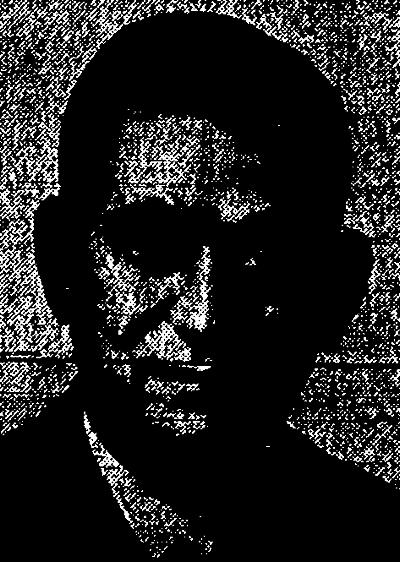 J. W. Hardaway
Harry Ash posted a notice of his intention to apply for a retail package distilled spirits license to operate a liquor store at the corner of Blue Lick and Main Street.
A donation in memory of Jerry Bergen was used to purchase a suction machine needed at a Baptist hospital in Asuncion, Paraguay.
J. W. Hardaway was honored at a reception at "The Meadows" to celebrate his 50 years of service at Peoples Bank in Shepherdsville. The paper mentioned that he was married to Hester Belle Anderson, a former high school teacher at Shepherdsville.
T. C. "Tot" Carroll was appointed to hold court in Louisville to try an air pollution case. He was frequently called on to act as special circuit judge.
Evangelist Rev. J. E. Knight was leading a revival at Hebron Presbyterian Church. Meanwhile, Rev. Bruce Hartsell, the Shepherdsville pastor, was leading a revival at the Bardstown Junction Baptist Church.
Bullitt County magistrates included Emmett Nall for the Shepherdsville district, Arson Moore for Mt. Washington district, A. P. Weller for the Leaches district, and John I. Samuels for the Pine Tavern district.
And the Hebron correspondent made it clear how she felt about Happy Chandler when she wrote, "Doesn't it nauseate you to hear the name of Mr. Chandler in connection with high political office?"
1923 - 100 Years Ago.
Over at Pleasant Grove, Tillman Ridgway sent a load of lambs to market by the Montgomery truck; Farmers' Union donated several hundred dollars to help start a Union Store; and Harley Proctor had a new buggy.
The Kerr Drug Company, Cash-cut rate store in Shepherdsville was featuring a complete line of Eastman Kodaks and films. Everybody was excited about getting their picture taken.
In Shepherdsville on the Court House lawn there was a benefit for the St. Aloysius Church which featured lots of refreshments.
If you traveled up the Mt. Washington road about two and a half miles from downtown Shepherdsville, you would find 60 acres of land two thirds cleared with an everlasting spring. Sim Bridwell wanted to sell it.
When the August term of the Bullitt Circuit Court convened, the following men made up the grand jury: Harve Caudill, Fred Sadler, Walter Bishop, J. H. Lee Jr, Fred Sipes, Rufus Balee, Thomas Jenkins, W. F. Armstrong, Vernon Bell, R. H. Wheeler, R. E. McAfee, and W. T. Tyler.
Those called to be on the petit jury included John Adams, C. E. Alford, C. D. Ratcliff, J. S. Bergen, J. M. Cundiff, S. H. Rickets, P. H. Croan, W. H. Nusz, W. F. Clark, Virgil Hibbs, Chas. Edwards, Malcolm Harmon, Gabe Bealmear, John Greenwell, Clarence Hall, A. H. Harned, John Pounds, B. H. Hardy, Fred Hatzell, Earl Dacon, W. D. Ellaby, T. N. Adams, Frank Christman, Joe Owens, W. L. Booth, and Ed Tyler.
An ice cream and Box supper was held at Shaw's Lawn about 3 miles north of Deatsville on the Bardstown and Shepherdsville Road for benefit of Woodsdale School and its teacher, Mary Triplett. (School fundraisers are nothing new.)
In the school news section we read that members of the immediate family of Col. Charles Troll were invited to his home to assist his good wife in celebrating his 78th birthday. The paper wrote, "The Troll family are fine jolly people and Mr. Troll is one of our best citizens who has raised and educated a large family. Several are now teachers in the Louisville city schools."
Four fellows (names withheld to save embarrassing descendants) were indicted for stealing chickens, were found guilty, and the jury fixing their punishment at one year in the penitentiary at Frankfort. In response, the paper stated, "After a woman has toiled for the whole summer to raise a flock of chickens, she does not want them stolen!"
The paper reported that they have been informed by the Internal Revenue office at Louisville that they will have night revenue men here during the county fair to be on the lookout for any whiskey selling or drinking. (That should have been a challenge.)
And during the county fair, the chief attraction was the speed match between Cruise and Miller. Miller took the first heat, but Cruise won the last two on his steady Bruno. That horse had been on that track so much he knew it like a book.
---
Copyright 2023 by Charles Hartley, Shepherdsville KY. All rights are reserved. No part of the content of this page may be included in any format in any place without the written permission of the copyright holder.
---