It Happened in August
The following article by Charles Hartley originally appeared in The Pioneer News on 29 August 2016. It is archived here for your reading enjoyment.
---
We will look back 25, 50, 75 and 99 years to capture glimpses of what was happening in Bullitt County in each of these years. Today we will focus on the month of August.
1991 - 25 Years Ago.
Verner Skaggs of Mt. Washington received a Bronze Award by the James F. Lincoln Arc Welding Foundation for outstanding achievement in the design and execution of a farm grain cart.
Mary E. Taylor, former owner of Taylor Battery Co., was honored with a surprise party celebrating her 80th birthday.
Louise Bischoff of Hebron reported that Vivian Coffman and Brad Bradford had returned from Austria where they were on a mission trip from Little Flock Baptist Church.
Led by David DeWitt, Bullitt Countians earned 27 medals in the Bluegrass Games. DeWitt earned 7, including five gold medals in gymnastics. Others earning medals included Dean Purcell, Andrea Darnell, Clifford Darnell, Nolan Purcell, Todd Darnell, Charles Tracy, Richard Lewis, Julie England, Ryan Eatherly, Scott Foster, David Mills, Michael Hand, Michael Stempkowski, and Matthew Boone.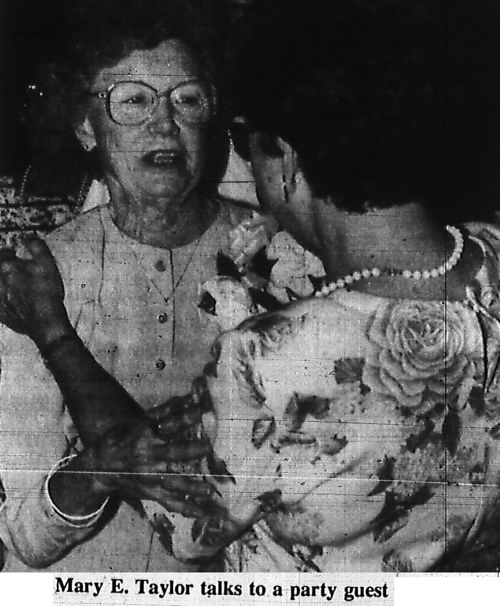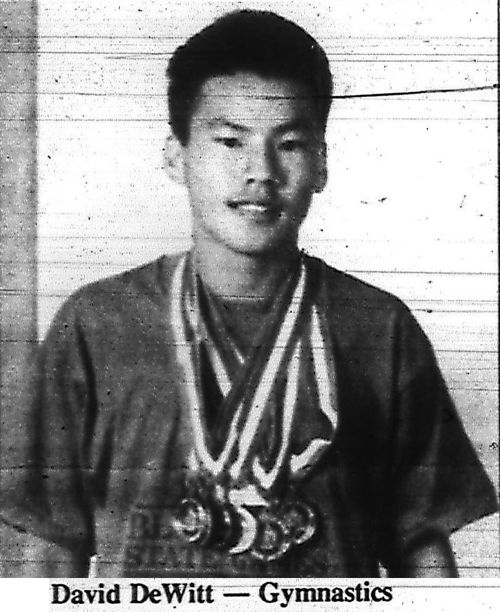 Elaine Mudd and Pastor Jim Mullins of Dennie Memorial Methodist Church were pictured hard at work preparing for their barbeque fund-raiser.
David Botts Jr., of Lebanon Junction, was happy to have some of his poetry published in several anthologies.
With school beginning, the paper published pictures of most of the administrators for the Bullitt County School System. They included George Valentine, superintendent; Leon Remington and Carol Richards, assistant superintendents; Joanne Barr, elementary supervisor; Ray Smith, secondary supervisor; John Carnes, chapter 1 supervisor; Mary Comer, special ed director; Landon Perdew, support services director; Harry Feeback, transportation coordinator; James Hatley, technology coordinator; Gary Dennison and Tom Pack, pupil personnel directors; Linda French, school psychologist; Vernon Spurling, federal programs; Helen Underwood, food service coordinator; and Glenda Heath, health services.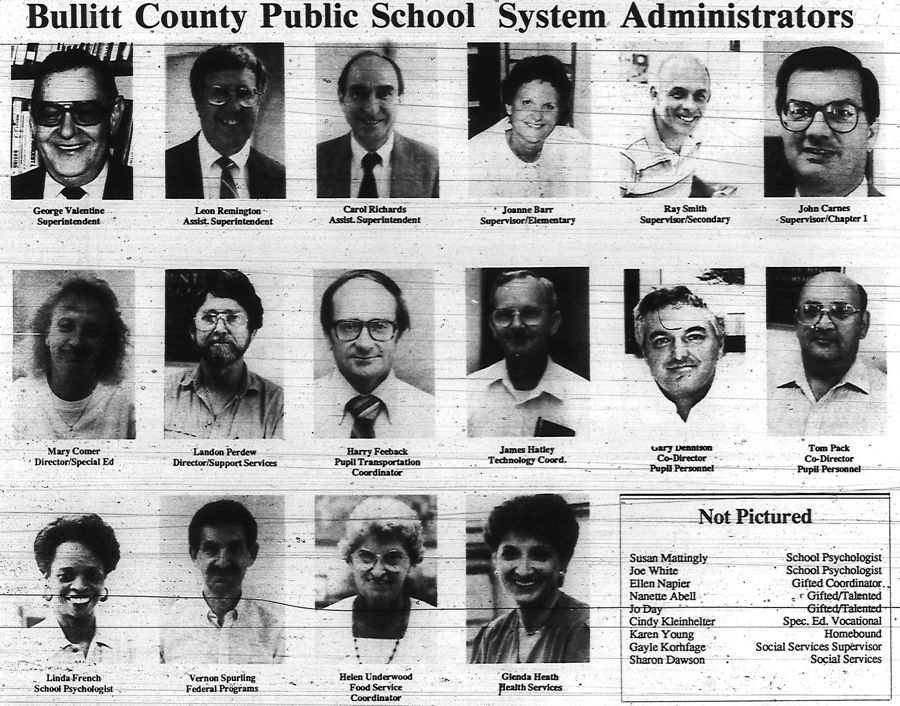 Not pictured were Susan Mattingly and Joe White, school psychologists; Ellen Napier, Nanette Abell, and Jo Day, gifted/talented program; Cindy Kleinhelter, special ed vocational; Karen Young, homebound; Gayle Korfhage and Sharon Dawson, social services.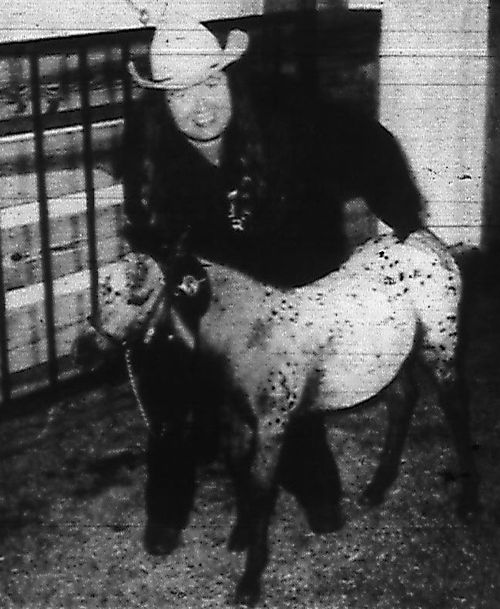 Elizabeth Lee was honored for 55 consecutive years of Sunday School attendance, a streak that began in 1936.
Oretha Ridgway of the Nichols community reported that she joined Nancy Sumner and June Dawson for dinner at the Greer Hotel in West Point.
Jean Cox of the Cedar Grove/Solitude community reported that Cheryl Johnson Tarrence was one of Bullitt County's newest miniature horse breeders.
Darlene Hunt, daughter of Lee and Bonnie Hunt of Lebanon Junction, was a recipient of the William Tolbert Whittenberg Scholarship Fund for Excellence which enabled her to study theatre in Europe.
Jennifer McCauley's raccoon, Matthew Kurk's sunset, and Stacy Kincade's portrait in oil pastels each represented their skills at the summer art day camp at the Louisville Water Tower.
Pat Rice of Shepherdsville won a tennis tournament in South Carolina.
Vernon Mothershead received the Melvin Jones Fellow Award for his service and dedication to the community through the Mt. Washington Lions Club.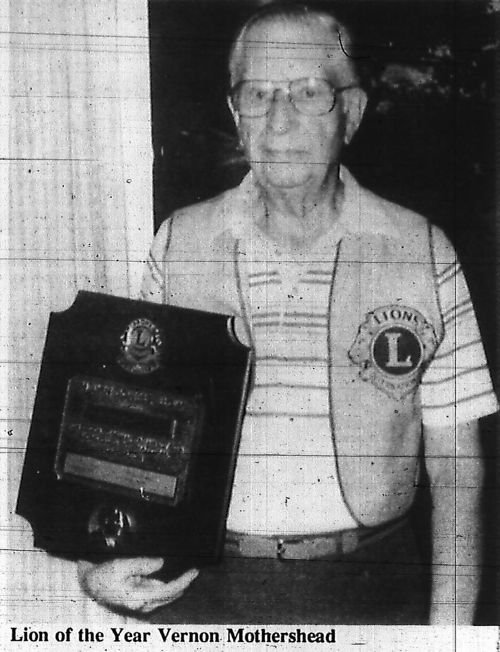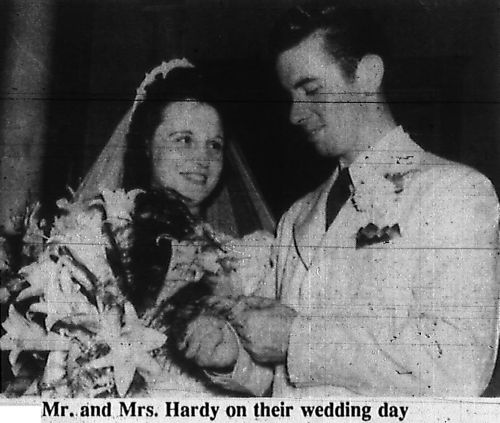 Harold and Kay Ridgway Hardy celebrated their 50th wedding anniversary on August 30th. Sadly, Kay passed away the next day.
And Ron Weimer returned home to Nichols Elementary as their new principal.
1966 - 50 Years Ago.
Steven Heffley, Richard Sansbury, Barry Watson, and Assistant Scoutmaster Earl Cundiff of Troop 365 were inducted into the Order of the Arrow Honor Society.
Lucy Hazelwood and Pamela Wilson of S.H.S. attended the F.H.A. leadership conference at Hardinsburg. Also attending was their advisor, Roberta Crafton.
Janice Riggs made the Dean's List at Berea College. She was a S.H.S. graduate.
The Belmont correspondent was happy to report that Mr. and Mrs. Calvin Rice were both home from the hospital. Calvin had surgery and Nora Lee had a broken foot.
Mr. and Mrs. Wallace Richardson spent a weekend at the Pine Mountain Park where they saw a performance of "The Book of Job."
Miss Cora Ney Hardy was guest of honor at a dinner held at the home of Mary C. Holsclaw, given by members of the local Hardy Circle.
Mrs. W. C. Lanham of Cedar Grove reported that Mr. and Mrs. Jerry Whitworth and son, and Mr. and Mrs. Lloyd Maraman spent a day touring eastern Kentucky.
Jiggs Buckman, candidate for the Democratic nomination for governor, was pictured at the annual Fancy Farm picnic.
Marilyn Rouse of Mt. Washington graduated with honors from Western Kentucky University.
Young 4-H tractor drivers were pictured in the paper. They included Jerry Price, Garry Myers, Terry Price, Orville Walls, Ricky Caple, Timmy Myers, John Price Jr., and Ted Korfhage.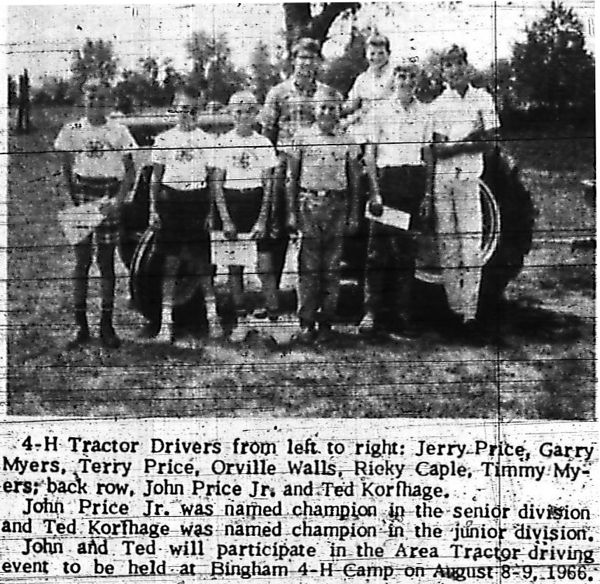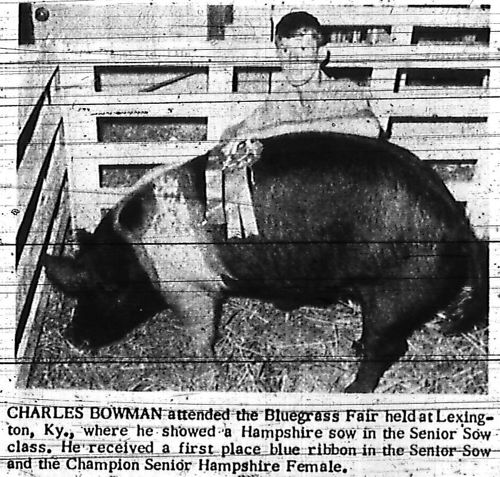 Charles Bowman was pictured with his award-winning Hampshire sow. He received a first place ribbon in the Senior Sow and the Champion Senior Hampshire Female.
The Lebanon Junction correspondent reported that Mrs. Grace S. Mooney and Mr. and Mrs. J .S. Fendall entertained Miss Frances McAllister at the Maples. She also reported that Mrs. Robert Bigelow held an open house for Mrs. Pearl Hammontree who was 86 years old. Mrs. Hammontree was the mother of Mrs. Geneva Hocker.
In social notes, Mrs. Marie Maraman called on Mrs. Myrtle Barrall, Mr. and Mrs. Arthur Weller moved into their new home, and the homecoming at Clermont Baptist Church was well attended.
A fire destroyed a barn belonging to Burks Williams.
J. H. Sanders, who taught at and led S.H.S. many years ago, was interviewed in the paper. Although he was 85 years old, he still substituted as a teacher on occasion.
C. H. Skelton, a former pastor of the Davidson Memorial Methodist Church, preached there on August 21st.
The Shepherdsville Rams cheerleaders were pictured in the paper. They were Sherry Davis, Karen Cundiff, Marilyn Mann, Carol Korfhage, and Brenda Heath.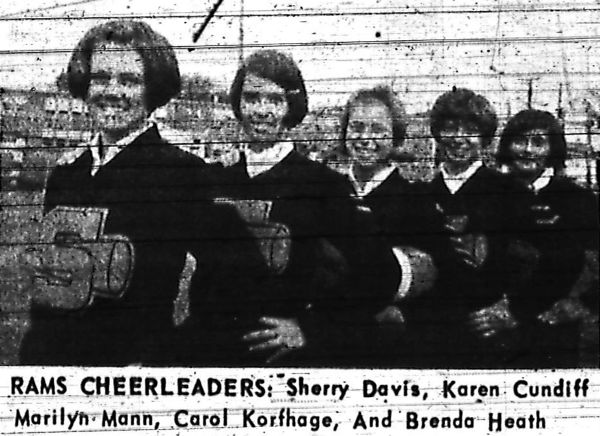 And, while Mr. and Mrs. Joe Mooney vacationed in the Smokies, their little son, age 3, celebrated his birthday by visiting both his grandparents.
1941 - 75 Years Ago.
Miss Lorraine Foreman, daughter of Mr. and Mrs. Cecil V. Foreman, graduated from the University of Louisville with a Bachelor of Music Education degree.
Francis Beeler, a Lebanon Junction native who taught at Mt. Washington High School, took Miss Elsie Cox to be his bride. Miss Cox was from Madisonville, and taught music at Mt. Washington.
Miss Mariana Mothershead entertained her father, E. H. Mothershead and the J. T. Grants with a family party at the Rialto Theater. They went to see "Moon over Miami."
Mrs. Will Ladusaw of Zoneton visited with her aunt, Mrs. Nettie Cassell in Mt. Washington.
According to the Hebron correspondent, Earl Smith sold five fat hogs for $112.40. She also reported that Mrs. Roger Barger and daughter Lois drove to Birmingham to visit J. T. Barger who was working at the St. Vincent Hospital there.
Mr. Kelly Thurman, a native of Bullitt County, and son of Mr. and Mrs. Roscoe Thurman near Lebanon Junction, accepted the position of Superintendent of the West Point School System. He was a former teacher in several Bullitt County schools.
The swimming hole about a quarter mile above Shepherdsville claimed another victim when W. C. Masden was stricken with cramps in deep water and drowned. W. C. was a son of Leona Masden.
Roy L. Maraman, Shepherdsville merchant and undertaker, married Miss Lilberne Armstrong of Louisville.
Mr. and Mrs. Jack Meredith of Clermont advertised their store for sale.
The Needmore Road correspondent wrote that Mr. and Mrs. Everett Newton and family were Sunday guests of Mr. and Mrs. Roscoe Proctor and Mr. Brumley.
Dr. R. A. Weir, a dentist with offices over the Peoples Bank, advertised that he was available nights by appointment.
All the busy folks at Barrallton took time out from harvesting their crops and gardens to attend the Chicken Supper at the Sunnyside Baptist Church at Ferguson's Grove.
The paper reported the death of Lem Swearingen, a prominent citizen of the Leaches section of Bullitt County. At one time Mr. Swearingen was a member of the county school board from that district.
Miss Thelma Richardson, daughter of Mr. and Mrs. Ben Richardson of Shepherdsville, married Freddie Hoagland of Clermont. Freddie was a son of Mr. and Mrs. Joseph Hoagland. Thelma was a clerk in Geroge Maraman's store.
In the primary election, C. P. Bradbury defeated Hardy Cruise for county judge; Lindsay Ridgway won over Jiggs Buckman for county clerk; Fred Smith defeated P. F. Philpot for sheriff; J. V. Jones won the jailer's race over W. F. Monroe and Herbert Cundiff; Clyde E. Roby defeated Bert Shepherd in the tax commissioner race; and Charles T. Bridwell won the coroner's race by defeating Luther Vanvactor and C. S. Morrison.
In magistrate races, Robert Lee defeated Ben Miller in District One (Shepherdsville, Brooks, Griffin, Cupio, and Salt River precincts); O. P. Hessey won the Leaches district (Cedar Grove, Solitude, and Clermont precincts) over A. V. Greenwell; and John I. Samuels won the Pine Tavern district (Lebanon Junction, Belmont, and Beech Grove precincts) over J. C. Wooldridge and Tom Hoagland.
In Lebanon Junction news, 13 boys entered a tennis tournament under the guidance of Reason G. Newton. They included J. C. Conlin, Joe O'Mary, Billy Boone, Bill Masden, Billy Ben Jenkins, William Scott Johnson, David Jackson, Allen Pipes, J. H. Parker, C. R. Hourigan, Donald Masden, Keith Parker, and Eugene Meadows.
Also in Lebanon Junction, the musical comedy "Swing Out" was performed at the Masonic Hall by the Eastern Stars, with a cast of 34 including the following: Margaret Lee Harned, Sara Rexroat, Dugan Montgomery, Anne Ewing, James Snyder, J. T. Fowler, Mildred Newton, Dorothy Jean Bryant, Walter Lee Crady, and Monroe Major. The play was directed by Miss Dorothy James.
1917 - 99 Years Ago.
The new school building at Hebron would be ready for Sept. 1st. The work was in charge of Rennison and Triplett of Bardstown Junction. The school would be taught by Miss Nadine Melton and Miss Stanley Wise.
The congregation of the Shepherdsville Baptist Church extended a call to the Rev. Hubert Haywood of Louisville. The church had been without a pastor since the Rev. H. C. Combs resigned to accept a pastorate at Hazard.
In the Pleasant Grove area, Herman Owen and family were guests of Joe Dickey and family; George Armstrong, wife and son visited relatives near Lebanon Junction; "Uncle" Tillman Ridgway and son, Bert, were in the city the past week with lambs; and also Mrs. Elbert Bass and children spent a Friday night with Mrs. Fannie Armstrong near Pitts Point.
At Cupio, several of the young folks of Cupio attended the ice cream supper at Salem Baptist Church. Also, Mesdames Lillian Key and Ollie Tierney and daughter, Julia, spent a Saturday night with Mrs. Annie Nicholson.
The Bullitt County School Board selected Miss Laura Daniels as the primary teacher at Mt. Washington for the coming year. Professor Chas. Daniels was selected as principal and Miss Sara Jane Buckman was first assistant.
Miss Willie May Ridgway had been ill, and her school at Glenn Ella had been in the charge of Miss Mary Jane Trunnell, one of the regular substitute teachers.
Miss Lula Cook, a bright and enthusiastic young teacher, who had charge of the school at Shades, gave a school picnic in the form of a County Fair, at Glenn Meadows.
The Circuit Court convened, and the following men were selected as jurors:
Grand Jury - J. M. Cundiff, D. B. Straney, Price Smith, W. G. Deacon, Will Burns, J. H. Lee, L. H. Holsclaw, Rufus Hall, H. H. Hibbs, Lowell Hall, Andy Mann. and J. L. Greenwell.
Petit Jury - H. J. Greenwell, J. V. Bell, Howard Maraman, Ambrose Bumgardner, Frank Mathis, G. W. Adams, S. N. Brooks, Thomas Close, R. H. Armstrong, J. L. Turney, J. D. Buckman, Frank Monroe, John Boots, Otis Porter, F. H. Kulmer, H. J. Greenwell, Malcolm Harmon, George Herps, B. H. Croan, W. L. Jones, R. C. Horine, Geo. Armstrong, M. H. Harris, and O. S. Burch.
In the August Democratic primary, the following candidates were chosen: Representative - S. G. Thornberry; County Judge - C. P. Bradbury; County Attorney - T. C. Carroll; Sheriff - J. W. Croan; Jailer - W. F. Monroe; Assessor - Bert Shepherd; Coroner - J. H. Shafer; Surveyor - Chas. G. Bridwell; Magistrates Results - Shepherdsville District #1 - R. H. Miller; Mt. Washington District #2 - W. T. Carrithers; Leaches District #3 - M. F. Weller; Pine Tavern District #4 - J. C. Wooldridge.
J. C. Atcher purchased the stock and goods of Ivan Cosbey, another merchant at Pitts Point and continued to supply the good people there with the necessities of life.
And canning proved dangerous at Pitts Point. Mrs. Henry Masden suffered a very severe and painful cut of the hand while canning peaches. The jar broke while she was tightening the top, and the piece of glass cut the palmar artery and a gash two inches long in the hand. And Mrs. Buck Close, while canning berries, cut her arm very badly when a glass jar broke. Stitches were necessary to close the wound.
---
Copyright 2016 by Charles Hartley, Shepherdsville KY. All rights are reserved. No part of the content of this page may be included in any format in any place without the written permission of the copyright holder.
---