It Happened in August
We will be looking back 20, 45, 75, and 90 years to see what was being printed in The Pioneer News in 2001, 1976, 1946, and 1931 in the month of August.
2001 - 20 Years Ago.
Oretha Hopewell Ridgway, a retired Nichols Elementary teacher, died at the end of July. Oretha had provided the newspaper with the happenings of West Bullitt for many years. She was survived by two daughters, Janet Belcher and June Dawson.
He played basketball at Shepherdsville High School, and taught at both Lebanon Junction and Hebron before moving to North Bullitt, and coached both basketball and tennis. Now, after 27 years in front of classrooms, Scotty Morrison retired from North Bullitt.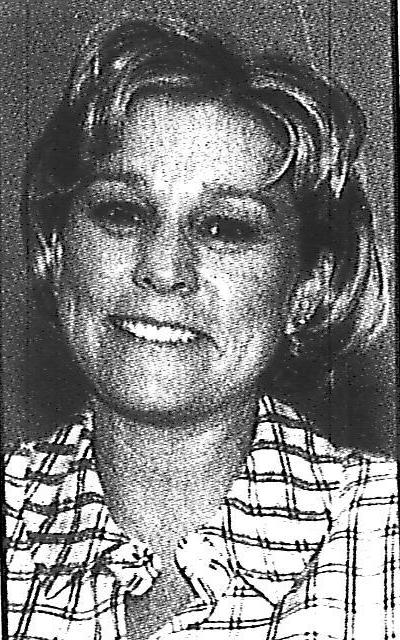 Susan Osborne
Other school retirees included Mary Ruth Marcilliat and Cynthia Webb who both retired from Roby Elementary, Carolyn Gnau at Maryville, Donna Wyatt at Nichols, and Linda Staples at Brooks.
Also retiring, this time from the Circuit Clerk's office, were Ann Duncan and Loretta Thompson who had a combined 60 years of service.
Duncan was a third generation court clerk. She began her career by working for her mother Ruth Duncan who had worked for her mother, Nancy Strange who had worked in the office since 1937.
Susan Osborne took on the role of school principal at Brooks Elementary. The Nelson County native taught in Nelson and Hardin counties before accepting the job at Brooks.
Abigail Pittman of High Point, N.C. was largely responsible for a gathering of about 150 descendants of the Brooks that settled the community that bears that name in Bullitt County.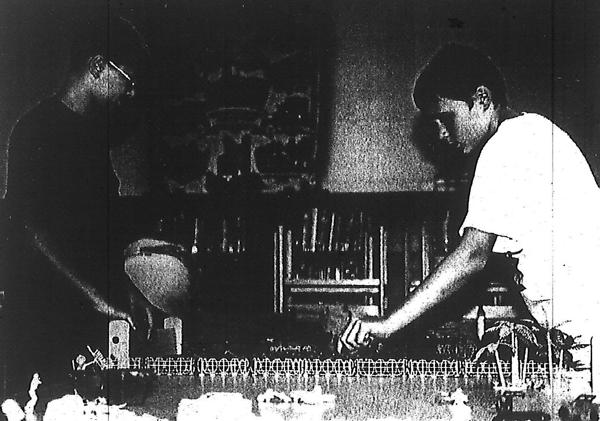 Jake Kuprion and Steven Murphy
The 2001 Bluegrass State Games saw a number of medal winners from Bullitt County including Terry Price in archery; Brianna Broderick, Marissa Martin, and Christa Tinnell in gymnastics; Bradley Baker, Michael Bieckert, Ben Freeman, and Mason Turlington in swimming; and Wes Broderick, Andy Coleman, Brett Hatfield, Tate Hatfield, David Huff, Marea Ingwersen, Tim Johnson, Jessica Marks, Jimmy Marks, Kathy Marks, John Milburn, Lynsey Milburn, Reese Milburn, Shane Milburn, Tamlyn Milburn, and Trase Milburn all in track and field.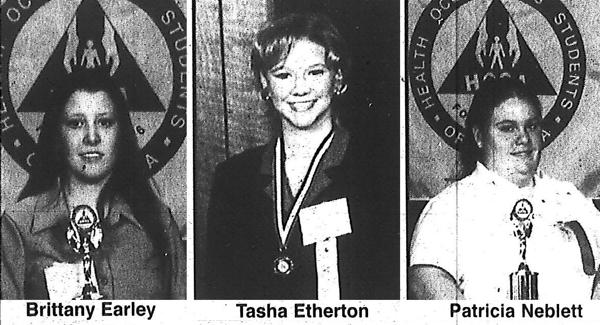 Jake Kuprion and Steven Murphy were pictured designing a community at computer camp at the Lebanon Junction Explorers Camp.
Two Bullitt Central seniors Brittany Earley and and Tasha Etherton, and North Bullitt graduate Patricia Neblett each won awards at the annual Health Occupations Students of America competition held in Louisville.
Joshua Begley of Mt. Washington, and a sophomore English major at Alice Lloyd College, placed second in a fiction writing contest.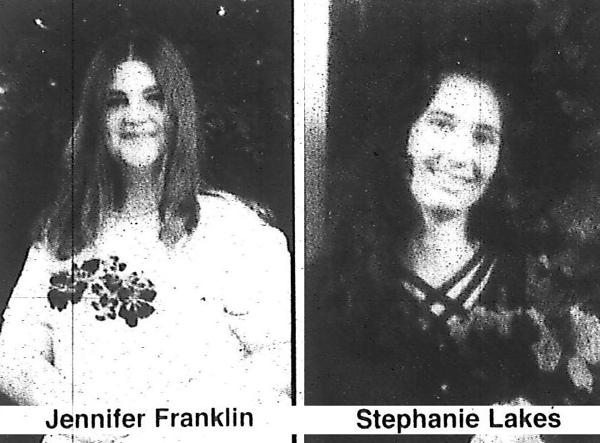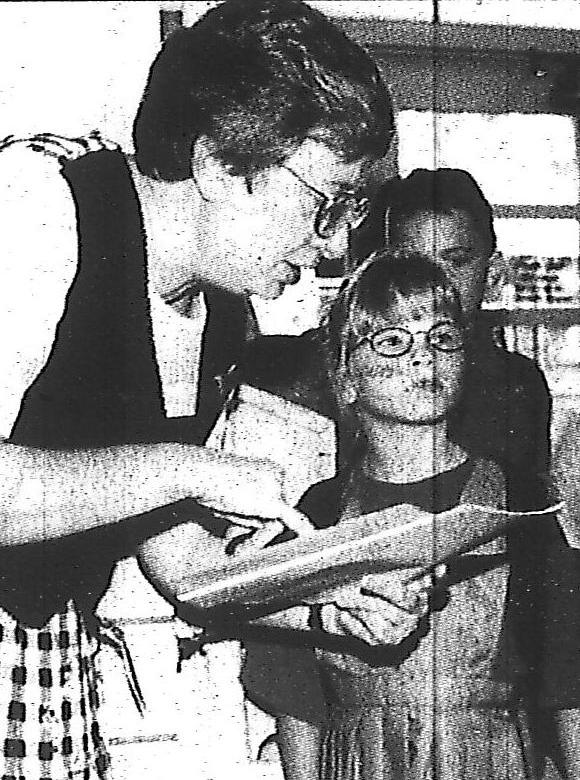 North Bullitt graduates Jennifer Franklin and Stephanie Lakes earned medals at the VICA state competition. Franklin won a gold medal in culinary arts. Lakes placed second in the food and beverage category.
Vonda Irvin was pictured receiving directions from Diana Newman on her first day at Lebanon Junction Elementary.
The week before school started, nine Bullitt Central teachers spent their time painting the halls and classrooms. This volunteer project was led by Melanie Walker and including Mark Klaczak, Sarah Hardin, Terry Cox, Melissa Williams, Brian Meers, Shannon Hall, Angela Cunningham and Doug Lucas.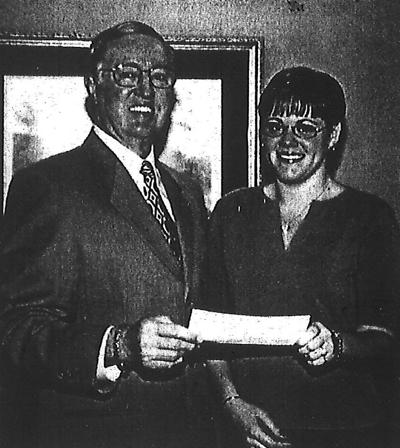 Bill Hardy & Renee Dennison
E. J. Troutman died August 16th at 90. Always a gracious lady, Mrs. Troutman and her wonderful staff of workers always made lunch time at the Shepherdsville school a pleasure.
The Flynn Brothers hosted a reunion at Paroquet Springs for the 128th Evacuation Hospital World War II unit. Their parents were members of this unit that helped to save the lives of so many wounded servicemen.
Renee Dennison, a Bullitt Central graduate, was pictured receiving a check from Bill Hardy representing the James W. Hardaway Memorial Scholarship. Renee attended the University of Louisville and majored in nursing.
Mt. Washington resident and local singing sensation Calvin Johnson was scheduled to appear on the MDA Labor Day Telethon.
And how many nine-year-olds do you know that have already driven 65 mph? Teia Irvine accomplished that at the Ohio Valley Raceway in the Junior Dragster Division.
1976 - 45 Years Ago.
Clarence and Ed Crigler became the new owners of the Western Auto Store in Shepherdsville. Herman Brown was the previous owner.
The annual Samuels Family Reunion hosted 76 folks at the Hillcrest Acres farm of Mr. and Mrs. W. B. Samuels of Lebanon Junction.
Margaret Beeler, Suzy Crawford, Johna Vittitow, Roseann Conlan, Tommy Culver, Mary Dale Rogers, Lisa Hayden and Roberta Barnes of Lebanon Junction area attended a week at Camp Wallace Conservation Camp.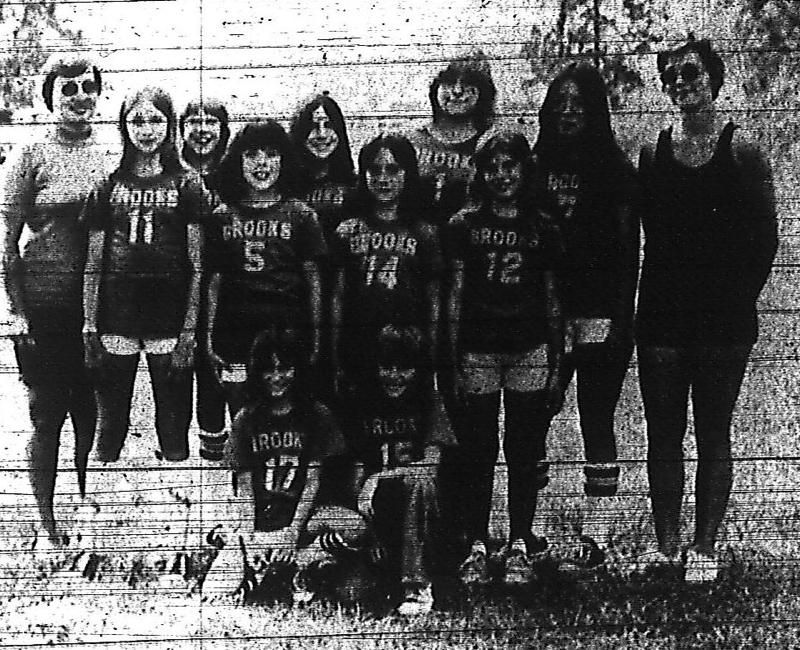 Brooks Softball Champs
The team of Henry Seaton, Bobby Mullins, Dr. H. Q. Kennedy and Gary Woodhand won the Rainbow Scramble at the Knob View Golf Course.
The Brooks team was the Girls' 9-12 County Softball Champs. Members of the team included Wendy Lucas, Tammy Walker, Beverly Willis, Lisa Bennett, Melanie Worley, Micky Riggs, Ann Finch, Kim Eddington, Tracee Williams, Sherry Graham, Mona Croan, Becky Willis, and Ruby King. Their coaches were Linda Belcher and Brenda Eddington.
Mrs. Oretha Ridgway reported from the Nichols area that Tracy Sumner was surprised when her parents had a piano delivered to their home for her.
Clara Simmons reported that Fern Lloyd was on the mend, and had been visited by many in the community including Lois Simmons, Lynn Bunch and wife, Nancy Owen, MayBelle Whitledge, Tommy Grant, Allard Armstrong, Mr. and Mrs. Pete Monroe, Earl Ray Stallings and family, Wallace Armstrong, J. B. Proctor and wife, Birdie Moore, Bud Owen and wife, Rev. Cecil Laster, Mr. and Mrs. Cecil Bridwell, and several others.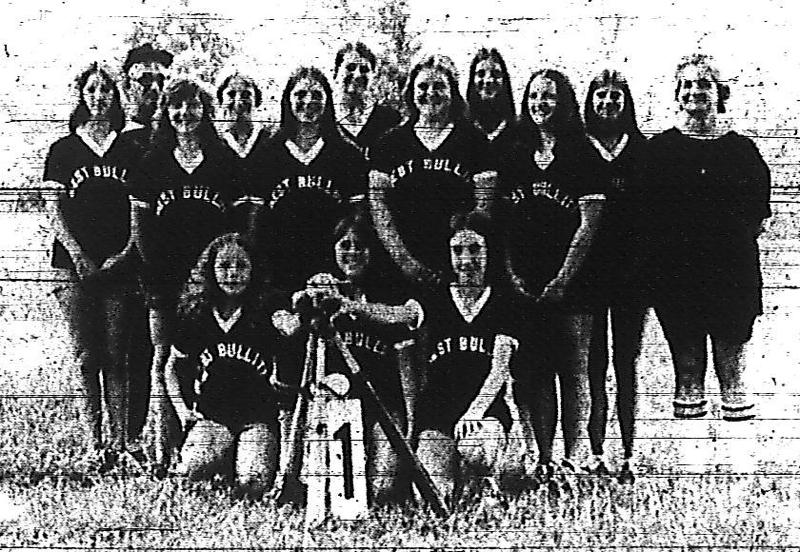 West Bullitt Softball Champs
Mainard Cornett, Ron Wiemer, Betty Cornett, June Dawson, Bob Simcoe, Doug Mitchell, Nancy Sumner, Ray Bowling, Carl Bischoff, Ralph Dockery, Wendall Dockery, Linda Sanders and Marshall Dillander were the recreation committee largely responsible for the new West Bullitt Recreation Park.
The paper celebrated Dr. Hubert Clay's 20 years of service in Bullitt County as a veterinarian. Before arriving in Bullitt County, Dr. Clay was an educator at the Hardinsburg High School, and an agriculture extension agent.
The West Bullitt 13-18 girls, Kathleen Sandra, Joann Barnes, Gale Burden, Cathy Gethof, Debbie Redden, Diane Graham, Lois Bischoff, Becky Snellen, Jenny Bennett, Robin Antle, Lisa Jacobs, and Debbie Allen won the county softball championship in their division. Doris Graham was their coach.
Mary Dell Meyers hosted the Hebron Presbyterian women for a gathering.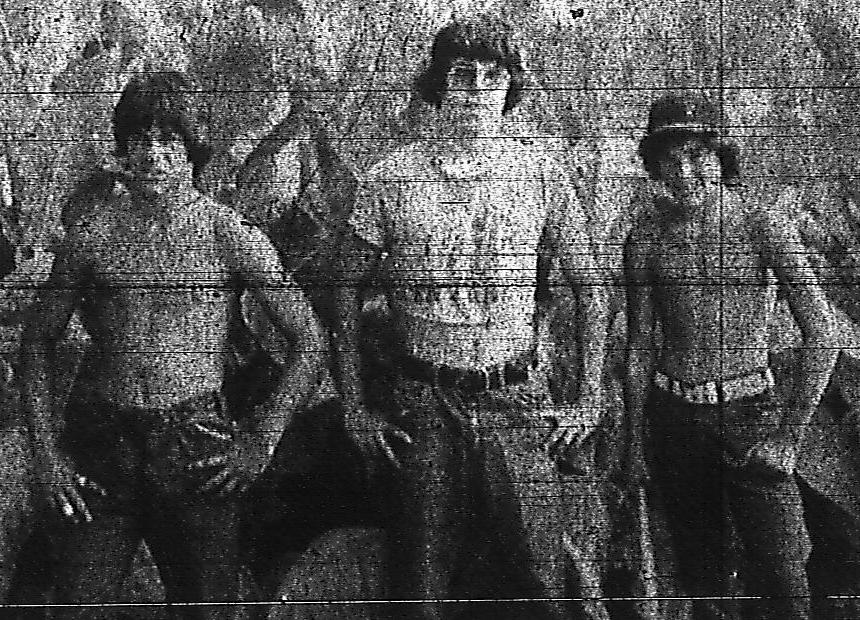 Jimmy, Robbie and David Williams
Jimmy, Robbie and David Williams were pictured in front of the family's outstanding tobacco crops on the farm of Robert "Bo" Williams.
Stevie Johnson of the Hebron community had a bike accident requiring nine stitches in his forehead. Ouch!
Robert J. Williams of Shepherdsville was attending the Kentucky State Police Academy. Following graduation, he was scheduled to work at the Elizabethtown post.
Many of us can remember bowling at Frederick's Bullitt Bowl that opened in 1976.
Alan Fischer of Boy Scout Troop 5 in Shepherdsville earned his Eagle Scout rank.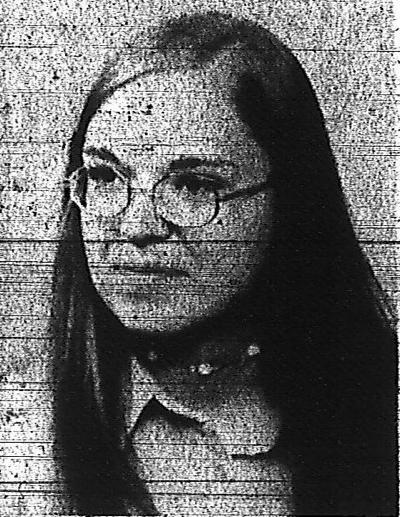 Mary Christine Hoagland
A group of young people from Lebanon Junction Baptist Church were in Eastern Kentucky conducting a Vacation Bible School. They included Becky Garmon, Darlene Thompson, Lisa Streble, Annette Samuels, Amy Metcalf, Virginia Harned, Denise Goodrich, Marlene Etherton, Pamela Masden, and Kevin Ridenour. They were accompanied by Mr. and Mrs. Marvin Ridenour and Mrs. Doris Masden.
Mary Christine Hoagland, daughter of Mr. and Mrs. James Hoagland Jr., completed her graduate study in library science. She was a teacher at Hebron Junior High School.
Many in the county were saddened to learn of the deaths of Dr. H. C. (Curt) Firkins, a local dentist, and Rev. R. B. Cundiff, longtime pastor in the Bardstown Junction area.
Dr. Firkins also served as Bullitt County coroner, and taught at the University of Louisville.
Rev. Cundiff was the father of Dr. M. J. Cundiff, also a Shepherdsville dentist.
Fiscal Court appointed Alvin Gayle Troutman to serve as county coroner following the death of Dr. Firkins.
And in writing her Bullitt Lick column, Gladys Shepherd shared, "Denise Shepherd, my little granddaughter, spent last week with me. James Calvin and Sue came and got her Saturday." Now, doesn't that just sound like a proud grandma!
1946 - 75 Years Ago.
J. S. Broaddus, manager of Salt River R.E.C.C. encouraged its members to attend the annual meeting at Bardstown, as a majority was needed to pass rate reductions and revised articles of incorporation so more farms could get electricity.
In Mt. Washington news, a cow belonging to Swearingen Harris presented him with twin calves. Mr. and Mrs. Stanford Harris and Donna Lynn spent a day with her sister, Mrs. Pat Cruise in Shepherdsville. And Mr. and Mrs. W. T. Tyler and Mr. and Mrs. Emmett Smith have moved to their new home just completed on the Jackson Highway west of town.
On Needmore Road, the Harley Proctor family hosted a gathering that included Bro. Ben Lawton, Mr. and Mrs. Ellis Stallings' family, Mr. and Mrs. Cecil Bridwell, Marvin Brumley, Joe and Ray Bleemel, and J. O. Smith.
In the personals column, we read that Mrs. J. H. "Jack" Sanders of Greensburg was visiting with Mr. and Mrs. C. A. Masden. We also read that Miss Jennie Carpenter had as guests Mrs. Barbara Philpot, Mrs. Pulliam, Kitty Lou Pugh, Mrs. Arthur Carr, Mrs. Halla Armstrong, Minnie Mae Whitledge, Johnnie Philpot, Birta Patterson, Lula Monroe and Maggie Porter.
John R. Perkins and his son were in front of a tractor moving a log when the tractor slipped into gear. Perkins was able to push his son out of the way, but was unable to escape himself and was killed. This happened on the Sewell farm southwest of Brooks Station.
Mrs. Lounetta Williams announced that the Triple A office in Shepherdsville would be closed each Saturday afternoon.
Thomas B. Lloyd of Mt. Washington died at his home on August 14. He left three sons, Vaughn, Marshall, and T. C., and three daughters, Lula Lee, Mrs. Gladys Lloyd and Mrs. Bertha Dooley; and a brother Otha Lloyd among others.
In the May Civil Service examination, Mrs. Roy Larimore of Shepherdsville made among the highest grades for Kentucky.
Schools were set to open with these teachers: Mattie Owens (Bowman's Valley); Louise Buck, Wilma Maraman and Lillian Dawson (Nichols); Emily Robison (Sunny Side); Margaret Hardin (Brooks), Beryl Porter and Marilyn Maraman (Pleasant Grove); W. O. Anderson, Getrude Paris, Lucille Insko, Steven Hardin and Earl Houchins (Mt. Washington H.S.); Anna Goodwin, Frances Armstrong, Inez Lloyd, Bertha Anderson, Martha Well and Rosetta Benningfield (Mt. Washington Grade School); Margie Ashbaugh (Cedar Glades); Ora L. Roby, Ophelia Morris and Thelma Roby (Cedar Grove); Ferol Sims and Maudie Cundiff (Clermont); Ruth Light (Beech Grove); Mary B. Hill, Zardetti Dawson, and Augusta Dawson (Belmont); J. Marvin Hopewell (Woodsdale); Foster J. Sanders, Mary H. Miller, Layne Wigginton, H. T. Peterson, Ann Taylor, Stewart M. Gaunce and Maurice L. Bates (Shepherdsville High); and Mary Dawson, Pearl Hall, Eulah Mae Wise, Jo Ann Lawton, Woodrow Masden, Myrtle Frick, Nola Bates, Sue Brooks, Augusta West, Ruby C. Napier, Nancye Masden, Louise Bischoff, Alma Hardesty, Lillie Vertrees and Eleanor Brinson (Shepherdsville Grade School).
Dora Armstrong, daughter of Mr. and Mrs. William Armstrong, and Paul Horning of Salt River were married by Rev. Bruce Hartsell. They planned to live in the Salt River community where Paul worked with his father in the garage business.
Barbara Ann and Mary Louise Hecker celebrated their 81st birthday on August 13th at a party given them by Mrs. Fannie Hall, Mrs. Myrtle Mothershead, and Mrs. Elizabeth Harris. These ladies, all sisters of the late Mrs. Ida Jane Hecker, wished the twins much joy.
The Hebron correspondent reported that Robert Ball would be the new Little Flock Sunday School superintendent. She also reported that Mrs. Eva Garr took her sons and Robert and Roger Holsclaw to Bowman Field and all took flights in airplanes!
1931 - 90 Years Ago.
Miss Wanda Adams, bookkeeper for the Maraman store in Shepherdsville, helped the editor put together a list of all the books in the 1930 adoption for schools, including their prices.
Prof. J. H. "Jack" Sanders was in town as the guest of Judge Bradbury, C. L. Troutwine, Ralph Henderson, and others. This former Shepherdsville principal was then at Greensburg, and had as one of his teachers there Miss Elizabeth Pitman.
The Wilson Creek correspondent reported that school had opened at Mt. Carmel with Nellie Mae Triplett as the teacher. Some 21 pupils were present. She also reported that Miss Onie Burchell, sister of J. R. Burchell, had died. Services were held at the Mt. Carmel Church with Rev. M. H. Masden presiding.
Quite a bit of visiting went on in the Needmore Road community. Mrs. Willie Grant and daughters Amilee and Willie Mae visited Mr. and Mrs. Will Jones. Miss Corine Ridgway spent a day with her sister, Mrs. Delmer Foster. Louis Whitledge spent an evening with his brother Clay Whitledge. And Conrad Stallings was spending a few days with Mr. and Mrs. Louis Stallings.
Everett Myers and Mae Waters of the Cane Run community were married.
Mary Blanche Hill, teacher at the Bardstown Junction school, invited the community to an ice cream supper at the school.
George Wolfolk was picking blackberries when a briar caught in his hat, and then let loose when he turned and struck him in the eye. Dr. Ridgway was able to remove the briar, but the eye abscessed, and it was feared he would lose the eye.
In a baseball game between the Beech Grove and Bullitt Lick teams, Claud Cundiff pitched his Beech Grove team to victory, only allowing two hits.
Norman Bridwell finished the large tobacco barn he was building for Miss Mattie Thomas at Solitude.
The paper announced a picnic and dance would be held in Claud Hill's woods for the benefit of the Pitts Point school. Nell Dawson was the school's teacher, and Col. Stanley Dawson was its trustee.
Mr. and Mrs. Roy Maraman and daughters Bettie and Billie Roy were in St. Louis for a week.
Sheriff P. H. Croan pleaded with dog owners to get their tags, announcing that the law required him to turn over to the next grand jury a list of the dogs not tagged.
Pauline Daugherty and A. J. Beeler Jr. accepted teaching positions at Culver Springs and Clermont respectively. The editor wrote, "Both these young folks are fine students and we believe will make good teachers."
Fred E. Conn, principal of the Shepherdsville school, announced that Betsy Ray Harned would be teaching home economics, and J. W. Nance would be the agriculture teacher.
H. H. Watson, pastor of the Hebron Presbyterian Church, announced that Dr. Andrew Rule, a member of the seminary faculty, would preach at evening services at the church.
The Victory correspondent reported that their school teacher, Miss Thelma Philpot was boarding with Mrs. Ellen Roby. She also reported that someone had been visiting the local watermelon patches, cutting green ones, and leaving them in the patch.
Mrs. Johnnie Summers Ashworth, a recent graduate of Marshall College in West Virginia, was home to spent a few weeks with her parents, Col. and Mrs. John B. Summers.
And I found this "depression era" story to be of interest. It seems that George W. Maraman & Sons were opening a new department in the room formerly known as the Kosie Korner Inn. Unlike the main store, this would be a cash-only business with no delivery. Customers were encouraged to wait on themselves in order to keep prices as low as possible.
---
Copyright 2021 by Charles Hartley, Shepherdsville KY. All rights are reserved. No part of the content of this page may be included in any format in any place without the written permission of the copyright holder.
---