It Happened in August
The text below is taken from parts of four articles that originally appeared in The Pioneer News in July and August of 2020. It is archived here for your reading enjoyment.
---
We will be looking back 24, 50, 75, and 100 years to see what was being printed in The Pioneer News in 1996, 1970, 1945, and 1920 in the month of August.
1996 - 24 Years Ago.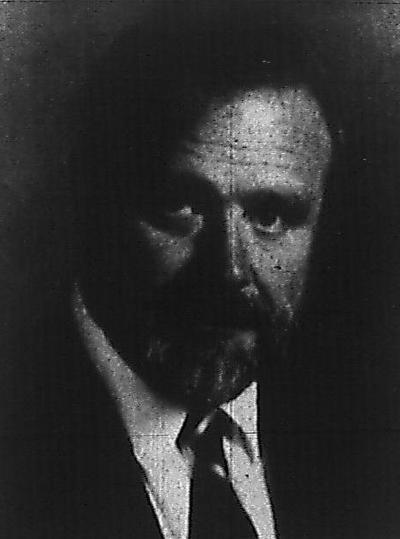 Jack Thompson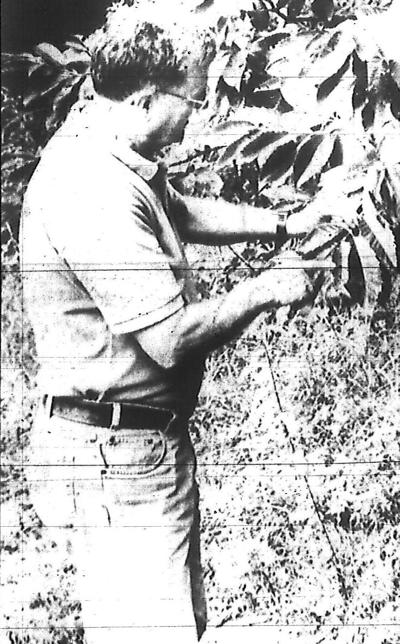 Varley Wiedeman
One of the teachers retiring from Bullitt County Schools was Jack Thompson of Bullitt Central. A teacher of history, civics, and political science, he helped his students engage in the Kentucky Youth Assembly and the Close-Up Foundation that permitted students to travel to Washington, D.C. Among his comments to Ellen Morris of the newspaper, he expressed gratitude to Randall Sullivan of Farm Bureau Insurance for supplying newspapers for the classroom.
The John Delaney family earned 13 gold medals at the Bluegrass Games, out of a total of 45 medals won by participants from Bullitt County. Besides John and his daughter Kristen who earned 5, and John's sister Karen Tuttle and her son Andy, other top winners were Karl Saier Jr. in swimming, Brenda Metcalf in table tennis, Ryan Eatherly in swimming, Joseph Abell in martial arts, Danielle Robison in gymnastics, Charlotte Goodman in equestrian, and Kevin Maginnis in chess.
Larry Belcher left his job as Roby Elementary Principal to take on a new role as Director of Buildings and Grounds for the school system.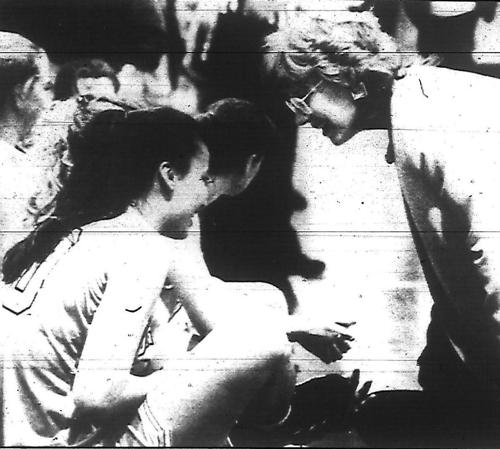 Head Coach Christy Coulter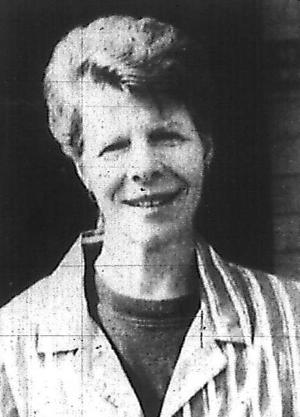 Gayle Sims
Varley Wiedeman, Director of Research at Bernheim Forest, reported that researchers had planted 200 Chestnut seeds in May, and had 44 to sprout. These are Chinese Chestnut hybrids that are more resistant to the Chestnut blight, but have the look of the original American Chestnut. Since this occurred 24 years ago, I'm wondering how those seedlings have grown.
Christy Cruise played basketball at Bullitt Central and Campbellsville College. She then coached with Steve Small at W.K.U. as a graduate assistant. Returning to Bullitt County, she taught at B.C. while coaching first at Mt. Washington Middle, and then as freshman coach at B.C. Then, in 1996 when Bert Hensley stepped down as head coach of the Lady Cougars, Christy Cruise Coulter got her chance to do what she had always wanted.
Gayle Sims was selected as the new principal of St. Aloysius.
Leslie Dorris was the youngest chosen, and the only Bullitt County student chosen for the Courier-Journal Roundtable, made up of teenagers around the state.
Participants in the Governor's Scholar program from Bullitt County included Rebecca Youngblood, Zach Moxley, Leslie Rowland, Danielle Herriford, Leanna Walker, Amanda Long, and Jackie Ayers.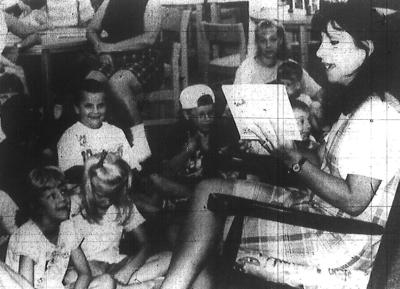 Mrs. Sego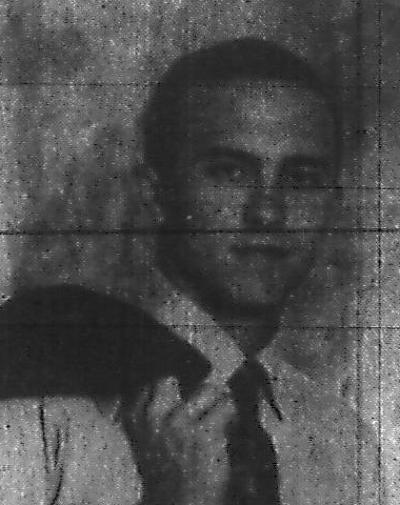 Chris Maiden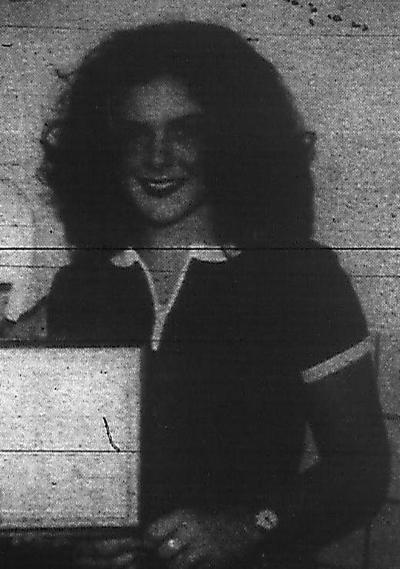 Stephanie Burden
School Librarian Kim Sego was pictured reading to Nichols students in their summer reading program.
Chris Maiden, an honor graduate of North Bullitt, earned a scholarship to Morehead State University.
Tom Pack went from teaching social studies and driver's education to being the school system's pupil personnel director, a role he filled for a quarter century before retiring in 1996. Tom was well suited for his task of helping keep truant students in school.
Stephanie Burden of Hebron Middle School was awarded the Glennie Dawson Math Award by her principal, John Rowland. Stephanie credited Shirley Hardin of Overdale and Les McIntosh with encouraging her math abilities, and Monty Edwards with being her coach on the basketball team.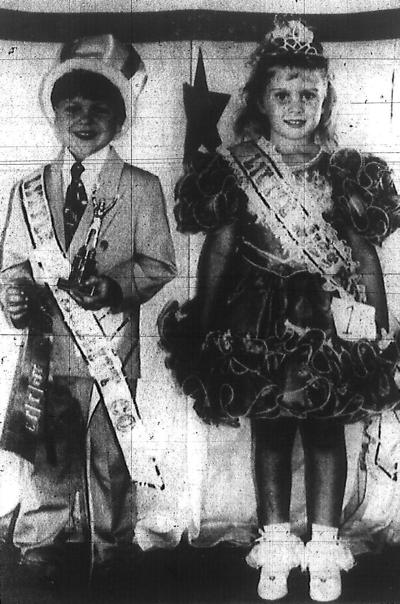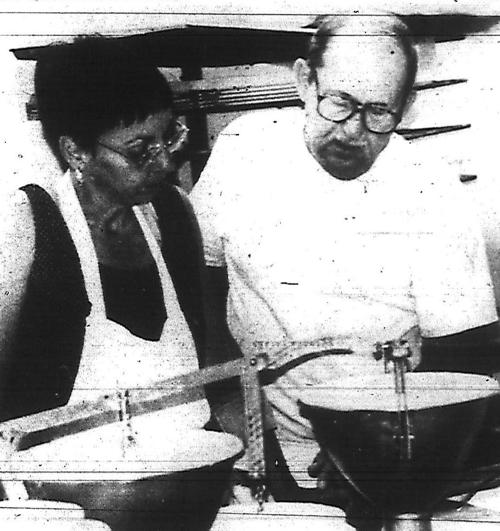 Zachary and Crystal | The Sullivans
Zachary K. Johnson and Crystal Michelle Hester represented Bullitt County in the Little Miss and Mister Pageant at the Kentucky State Fair.
And how many of you remember satisfying your sweet tooth at Sullivan's Bakery in Mt. Washington? Frank and Elizabeth Sullivan retired after getting up at 3:30 a.m. every morning for over 37 years, after selling the business to Mark and Donna Alcorn.
1970 - 50 Years Ago.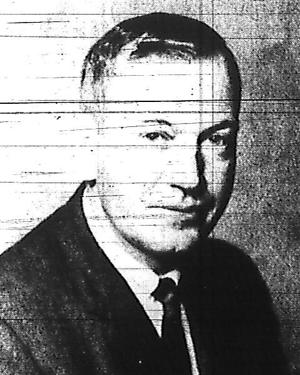 Joe Holcomb
Joe Holcomb was selected as Bullitt Central's first head football coach. Mr. Holcomb had coached at Old Kentucky Home for ten years before coming to Bullitt County.
Dorothy Gentry shared information about a surprise 85th birthday for her "grandmom," Mrs. Dora Carey of Mt. Washington. It seems that the whole family was able to gather to bring good wishes and good dishes to Mrs. Carey's home.
Mrs. Essie Holland of the Mt. Eden community wrote that the Clarence Dawson family, along with his sister's family, enjoyed a two week Florida vacation that included deep sea fishing.
The Hebron Newsletter shared several items related to the Hebron Presbyterian Church. Recent pastor, Rev. Joseph James conducted the funeral of W. T. Whitman, Sr., a long time resident of the community. Rev. James also officiated the wedding of Suzanne Brooks and John Rice.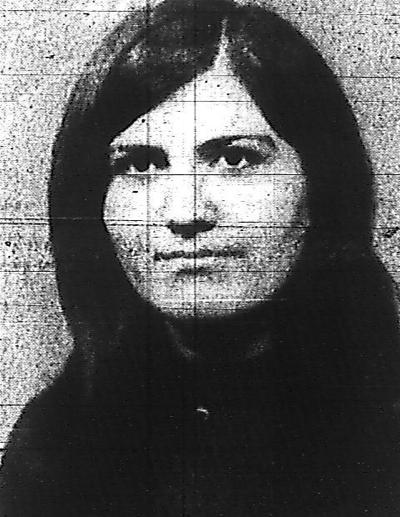 Karen Waters
Mr. Neil Brooks, Jr., the father of Suzanne, shared his pictures of the Holy Land at a family night supper at the church. And Rev. Evan Wall was called to pastor the church, and a wiener roast was held to welcome him.
At a Board of Education meeting, the Board approved the construction of a junior high school on property owned by the school system on Hebron Lane. They also approved the purchase of land in Mt. Washington for a new elementary school.
Mrs. Reuben E. Bass of Shepherdsville was appointed chairman of the 1970 fund-raising campaign for the Arthritis Foundation.
Karen Jean Waters graduated from Midway Junior College, and would continue her education in Louisville on a full scholarship.
A pot luck dinner was held at the home of Norman McAdams in honor of retiring postal employees Barrett A. Murray and Thelma Bergen. Barrett had been the Route 1 rural carrier for 15 years; Thelma had clerked at the Shepherdsville office for nearly 25 years.
The Mt. Washington correspondent reported that Glenn Sprinkle qualified for the state bowling finals at Ashland. Before competing there, he received an invitation to participate in a bowling classic in Chicago.
The Pleasant Grove correspondent wrote that little Miss Shanda Armstrong was in the barn of her grandfather playing around, and got into a nest of bumblebees. She was stung on her head before escaping.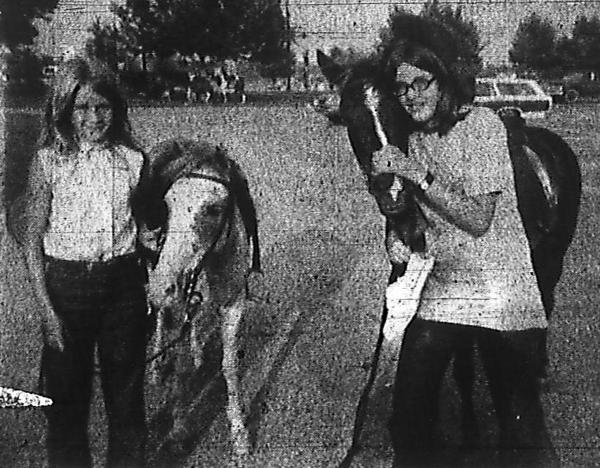 Rebecca Clark and Cindy Williams
Linda Dishon must have been frantic when her three little ones decided to wander off on a little journey that led them all the way from Highway 480 to the railroad tracks along Highway 245 to a house near Lotus' warehouses. Their six hour journey covered about four or five miles. Their safe return home pleased all who had been out searching for them.
Howard Hardaway, fondly known as "The Old Hiker," was the subject of an extensive interview in the paper. Hardaway, who was 72, was preparing for a more trips with mountain scenery. A decade earlier he had completed a 450 mile walk from Natchez, Mississippi to Nashville, Tennessee, following the trace that his great-grandfather had traveled nine times on his return from flatboating family produce down to New Orleans.
Rebecca Clark and Cindy Williams were pictured at the main entrance to the Kentucky Expo Center after completing the 32 mile trail ride from Shepherdsville to the fairgrounds. They described themselves as "plain tuckered out," but planned on making the trip again next year.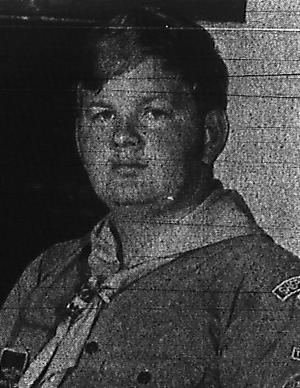 The Little Flock Baptist Church celebrated its 160th anniversary, which I guess means it had its origins back in 1790.
And some fellow named Hartley, along with his wife and daughter, returned from participating in a conference at the Philmont Training Center in Cimmaron, New Mexico. The purpose of the conference was to prepare leaders of boy scout troops to take part in the 1971 Project SOAR (Save Our American Resources). Wow! Has it really been 50 years?
1945 - 75 Years Ago.
Mr. and Mrs. George Perkins of Bardstown Junction were happy to learn that their two sons had been discharged from the armed forces. George T. (Buck) Perkins Jr., and Louis G. (Pete) Perkins were both discharged in June. Both had spent extensive time overseas and had been involved in several major battles.
Victory Baptist Church held a Vacation Bible School with Mrs. J. Titus Aldridge as principal, Mrs Alma Basham and Mrs. Alma Harris in charge of the Juniors, Mrs. Thelma Roby and Mrs. Mary Elizabeth Weller the Beginners, and Mrs. Albert Raymond, Mrs. Ruby Simpson, and Mrs. Stickler preparing refreshments.
When Mrs. Catherine Triplett Applegate resigned as Junior Red Cross Chairman, Mrs. Mary Kirk Hoagland of Bardstown Junction was appointed to the post. She was the wife of John Hoagland, and daughter of Dr. George W. Kirk.
An article about the Bernheim estate mentioned that the first buildings were near the Clermont school, just across from the farm recently owned by Chester Hill. It continued, "A large part of the property will be converted into an arboretum where trees of many species will be raised, the surplus stock to be turned over to the state for planting along Kentucky highways."
A case of diphtheria in Elizabethtown alerted Dr. Orr, District Health Officer, to encourage those who had not had their children inoculated to do so.
Schools of Bullitt County were scheduled to open in September with the following teachers. Nichols: Mrs. Christina Whiteman and Mrs. Glessie Luker; Sunny Side: Miss Lillian Pearl Smith; Brooks: Mrs. Nellie Kneisler; Pleasant Grove: Mrs. Beryl Porter and Mrs. Hilden Cornell.
Mt. Washington: Mr. W. O. Anderson (principal), Mrs. Ann Jones, Miss Mary Gertrude Paris, Miss Madeline Rapier, Mrs. Lucile Insko, Mrs. Anna Goodwin, Miss Sylvia McGee, Miss Ruth Franklin, Miss Inez Lloyd, Mrs. Nell V. Porter and Mrs. Bertha Anderson.
Continuing with Cedar Grove: Miss Lena Roberts (principal), Mrs. Thelma Roby and Miss Alma Ratliff; Clermont: Mr. Ora L. Roby and Mrs. Ophelia Morris; Beech Grove: Mrs. Maudie Cundiff; Woodsdale: Miss Mary Belle Hall; Belmont: Miss Mary B. Hall, Miss Zardetti Dawson and Miss Augusta Dawson.
Shepherdsville: Mr. H. T. Peterson (principal), Mrs. Mary H. Miller, Mrs. Lanye Wigginton, Miss Jane Black, Miss Ann Wilson, Miss Lucy Jackson, Mrs. Pearl Hall, Mrs. Alma Hardesty, Mrs. Kathleen Cooper, Miss Mary Dawson, Mrs. Myrtle Frick, Mrs. Louise Bischoff, Miss Susan Avritt, Mrs. Christine Cruise, Mrs Ruby Claire Napier, Miss Augusta West, Mrs. Nancye Masden, Mrs. Laura Richardson, Mrs. Nell Miller, and Miss Lillie Vertrees; Bowman Valley: Miss Mattie Owens.
The paper's bold August 17th headline declared that the war had ended with Japan's surrender.
You just never know what you are going to learn in the Personals column. For instance, did you know that Lilbert Skaggs killed a copperhead snake that was three feet long? And Mr. and Mrs. Will Armstrong presented Mr. and Mrs. Herbert Cundiff with a head of cabbage that weighed over ten pounds! And over in Salt River, little Patty Edward was playing in Mrs. Paul Robinson's yard when she jumped off a cot and hung the clothes line behind her upper teeth, pulling most of them out!
1920 - 100 Years Ago.
Howell V. Smith, deputy cashier of the Bullitt County Bank took a job with a Louisville bank, and moved his wife Anna and son Bill there.
The contractors were busy at work on the new Peoples Bank Building and would soon have it completed. That fine old building on Buckman Street is now called the Hamilton Building.
The August term of the Bullitt Circuit Court convened and the following were selected to be on the Grand Jury: Dave Armstrong, R. F. Owen, R. E. Armstrong, Ben Troutman, C. H. Beghtol, J. H. Swearingen, Martin Clark, Henry Davis, Jasper Pearl, Trainer Hill, Charles Duvall, and Ben Hardy. Those selected for the petit jury pool were Rev. Braithwaite, Jess Hardaway, J. F. Collings, General Wilson, T. A. McAllister, Charles Dawson, Mike Brumley, Carl Troutman, Palmer Hedges, Mason Williams, C. S. Morrison, S. B. Simmons, Sam Miller, Jess Calvert, Tom Coakley, A. Skinner, W. T. Tyler, John Walls, James Pope, S. B. Foster, John Boots, A. Tharp, D. M. Kelley, and James Wallace.
Bud Combs, deputy cashier of the Bullitt County Bank left for a vacation in Tennessee, and while he was gone Elizabeth Weller filled his place at the bank. She had worked there before going to college, and was welcomed back by the patrons.
Mrs. Laura Selby Lee, widow of Orleans Lee of Belmont, died at the home of her daughter, Mrs. Chester Hill, after becoming ill while visiting Mrs. William Raney in Lebanon Junction.
Out on the Mt. Washington Road, J. O. Simmons was cutting logs to prepare for a new home; Ernest Simmons had purchased a new buggy; Mrs. Joe Dickey of Mt. Washington made a Sunday visit to her daughter, Mrs. Herman Owen; and Miss Katie May Bell was progressing nicely with her school at Greenbriar.
Several marriages were reported including that of Miss Evelyn Kuhn to Porter Bridwell, son of the late Samuel Bridwell; Miss Ora Dell Hall of Bethel to Omar Smith of Brooks; and Miss Mabel Davis to Bernard Roby of Solitude.
Most of the little schoolhouses in the county were scenes of ice cream and pie socials to raise money to pay for needed supplies. Included in this list were the Pitts Point social held by Miss Mary Dawson; the Mt. Washington social held by the ladies there, and featuring speeches by J. R. Zimmerman and Lindsay Ridgway; and Miss Lillian Monroe's pie supper at the Cane Run school. These little events, while necessary to help support the schools, were also important social events for the nearby communities.
---
Copyright 2020 by Charles Hartley, Shepherdsville KY. All rights are reserved. No part of the content of this page may be included in any format in any place without the written permission of the copyright holder.
---