It Happened in April
The following article by Charles Hartley originally appeared in The Pioneer News on 30 Apr 2018. It is archived here for your reading enjoyment.
---
We will be looking back 25, 50, 75, and 100 years to see what was being printed in The Pioneer News in 1993, 1968, 1943, and 1918 in the month of April.
1993 - 25 Years Ago.
The Jim Claypool Conservation Essay winners by school were Mark Walls (Bullitt Lick), Teia Keller (Mt. Washington Elementary), Tamatha Griffin (Bullitt Central), Tany Kelley Ortenzi (North Bullitt), Erin Wilkins (Hebron), Bradley L. Haynes (Mt. Washington Middle), Amanda Douglas (Shepherdsville), and Courtney Lucille "Cory" McGuire (St. Benedict) whose essay titled "Family Trees" was the district winner.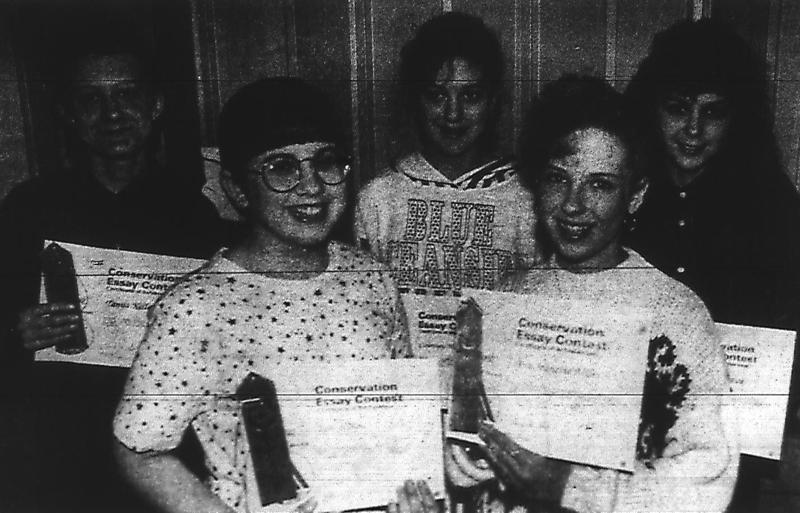 Essay Contest Winners
The school winners in the poster contest were Kevin Duvall (Nichols), Wes Krebs (Shepherdsville), David Logsdon (Maryville), Jeremy Allen Ratcliff (Roby), Jessica Hudson, (Lebanon Junction), Patrick Spencer Deeley (St. Aloysius), Stephanie Burden (Overdale), Joshua Lakes (Hebron), Erika Ingwersen (Cedar Grove), Crystal Sanders (Old Mill), and Jackie Cambron (Mt. Washington Elementary), whose poster placed first in the district, and in Area 4 which included 9 counties.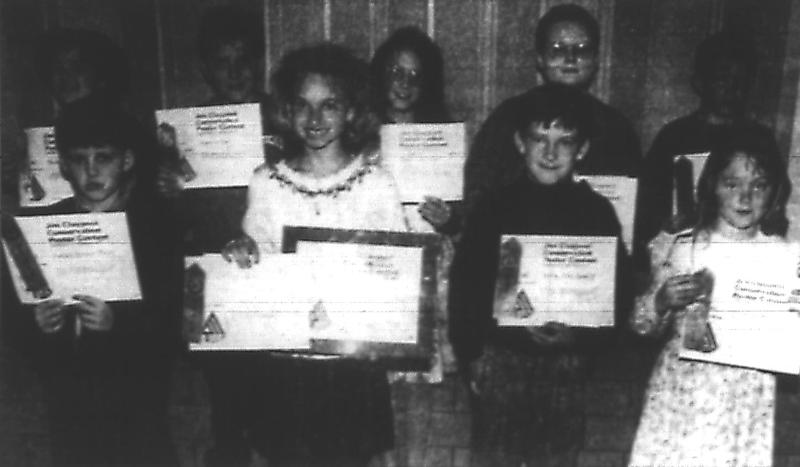 Poster Contest Winners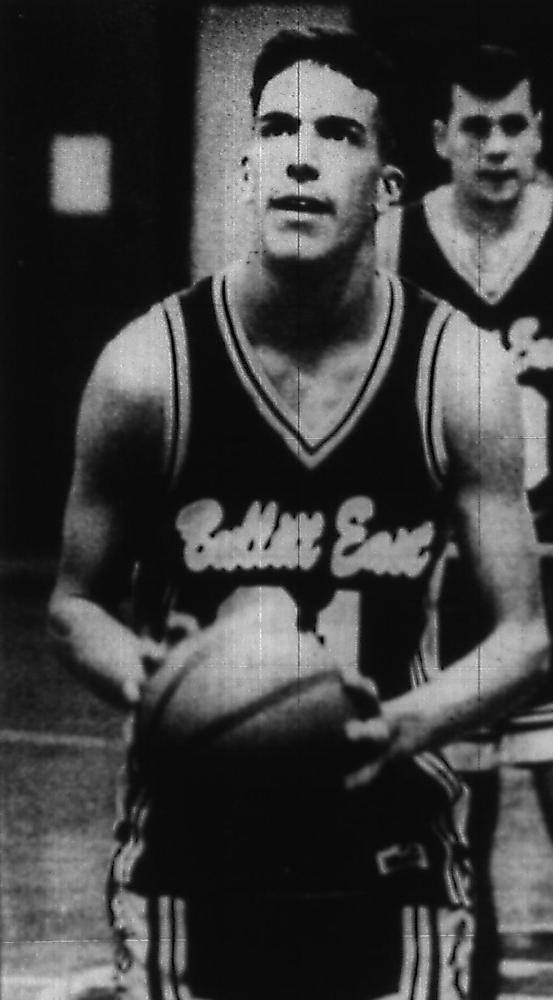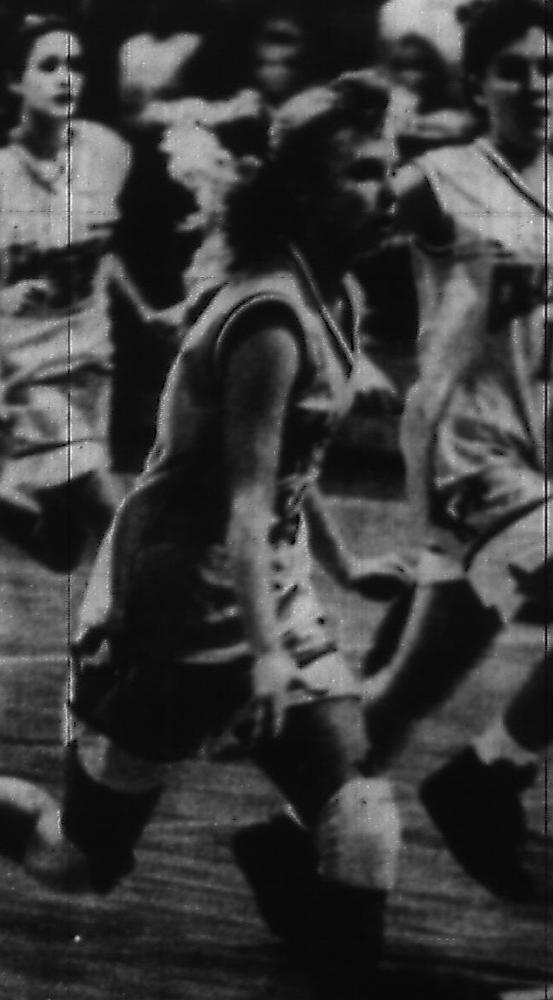 Kerry Hollifield and Kristy Hardman
The members of the Boys' 1993 All-County Hoops Squad were Jimmy Westwood and Jason Post of Bullitt Central, Rick Szczapinski of North Bullitt, and Mike Sims and Kerry Hollifield of Bullitt East. Hollifield was named "Player of the Year."
Bryan Bates of Bullitt Central was "Junior of the Year," and Tim Couch of Bullitt East was "Sophomore of the Year."
The Girls' All-County Hoops Squad included Andrea Franklin and Tony Rhoades of Bullitt Central, Joni Neighbors of North Bullitt, and Alison Bass and Kristy Hardman of Bullitt East. Hardman was named "Player of the Year."
Tonya Rhoades of B.C. was "Junior of the Year," and Monica Reed of B.E. was "Sophomore of the Year."
Kerry Hollifield and Kristy Hardman joined elite groups of players who had received the "Player of the Year" honor over the years it had been presented. On the boys' side were Larry Woodridge, Todd Miller, Mike Fleetwood, Brad Murray, Jason Falk (2 years), Kirk Greathouse (2 years), Ernie Wolf, Martez Ballard, Jerome Hoosier (2 years), and Tim Mason.
On the girls' side were Stephanie Falk, Rosanne Conlan, Carla Coffey (2 years), Stacy Harris, Tina Sammons, Amy Hall, Shannon Miles (2 years), Kim Dial, and Becky McKinley (3 years).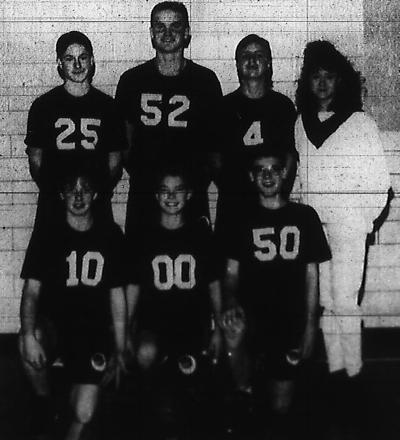 Lebanon Junction Team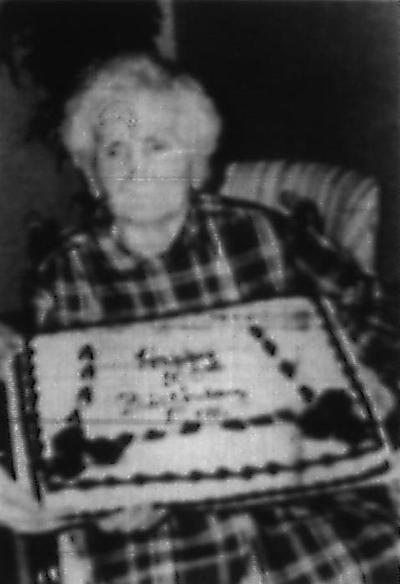 Mary Elzy
Louise Bischoff of the Hebron/Zoneton community wrote that Mr. and Mrs. Jock Boley had purchased a farm in LaRue County and would be moving. She mentioned the benefit show for Devin Hoffman, a five-year-old who faced cancer surgery. She also congratulated John and Brenda (Ryan) Roberts on their marriage. Finally, she let us know that Gary Stiger had won a boxing match in Lexington recently.
In Lebanon Junction news, Doris VanVactor celebrated her 25th anniversary at the local library. Also David Peacock was the spelling bee champ at St. Benedict; and the Lebanon Junction team won the boys' 13-14 league in basketball. Team members included Shawn Redemann, Jonathon Coleman, Jeff Hasty, Jimmy Carnes, Chris Caudill, and Charlie Back. Teri Whitehouse was their coach.
Mary Elzy celebrated her 100th birthday on April 3. A native of Bullitt County, she was the former Mary Miller, and was preceded in death by her husband, George Elzy.
In an annual contest sponsored by the Mt. Washington Dairy Queen, three youngsters won new bicycles. They were Jeremy Drury, Danielle Adams, and Kevin Purvis.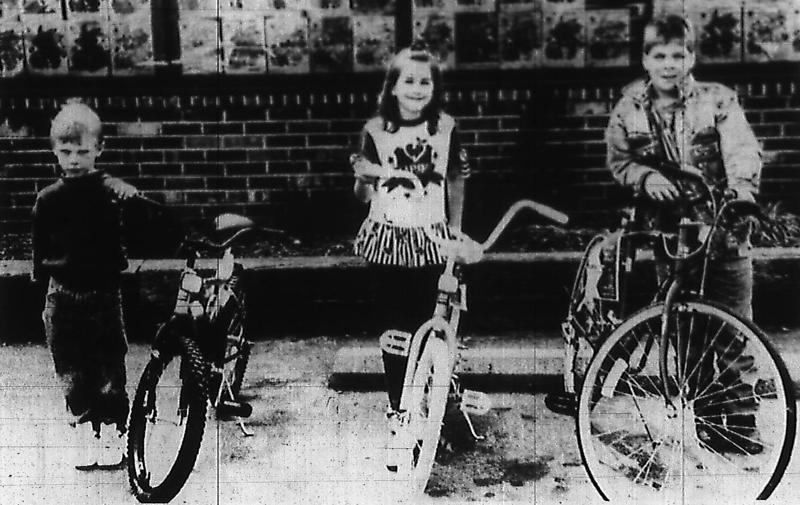 Danny and Shirley Meredith's boys enjoyed a day at Cox's Critters according to Jean Cox of the Cedar Grove/Solitude community. She also shared a Polish Easter Cake recipe.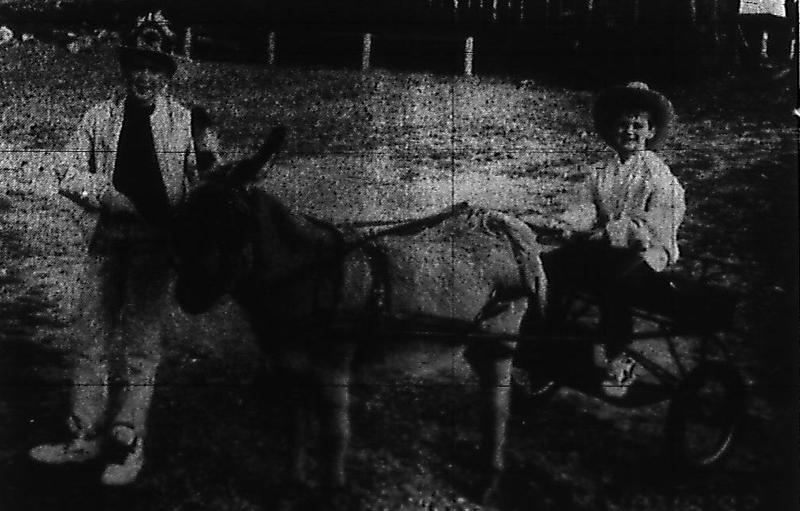 And as Roby School's principal, Larry Belcher would do just about anything to get his students in school. He promised that if they'd come to school he'd kiss a pig. He was a man of his word, and Tom Barr put a picture of it on the front page!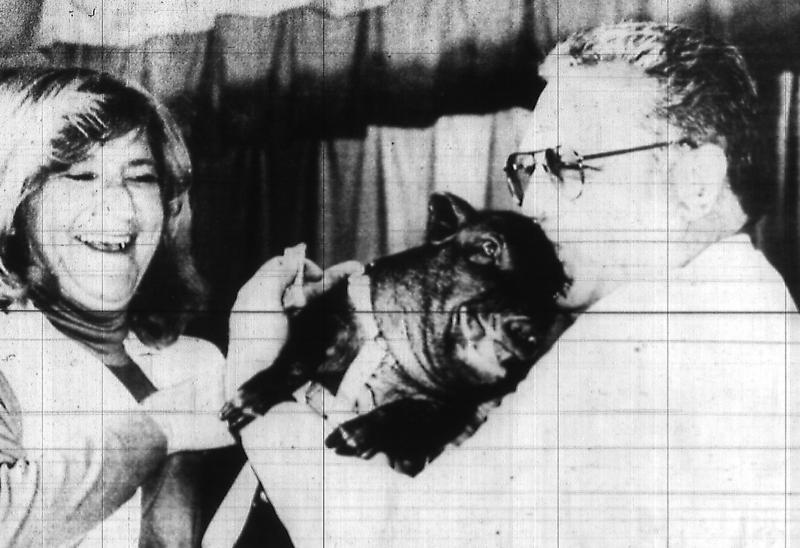 1968 - 50 Years Ago.
Norman and Dorothy Bridwell of Mt. Washington were returning home from a dinner at the Doe Run Inn Hotel when their car was struck by another car during a downpour. The car was badly smashed, but there were no reports of injuries to the Bridwells.
Fifteen local boys were inducted into the army at the end of March including James Oscar Oller who volunteered, Ernest Lee Fulkerson, Wayne Morris Tomes, Loyd Montgomery Woods, George Elmer Bishop, Lawrence Eugene Mercer, Gary Wayne Hall, William Edward Dawson, Donald Marvin Lewis, Robert Larue Mullins, Curtis Elijah Johnson, James Edward Sweat, Stanley Eugene Lanham, Terry Gene Wood, and Joseph Michael Duckett.
Michael Waller, a Mt. Washington boy and student at Campbellsville College, presented a piano recital at the First Baptist Church in Mt. Washington.
The Wilson Creek correspondent reported that "much improvement is being done to Mt. Carmel Cemetery such as leveling, resurfacing with top-soil, liming, fertilizing and seeding." She also reported that Mrs. Kate Chadwick was to have an eye operation, and that Mrs. Ernest Lyme was better and home from the hospital.
A rook party was held at Alberta Troutman's home. Guests included Harold and Irma Hallinan, Rita Sherman, Ralph and Jewell Lutes, Tom and Vernessa Jasper, Raymon and Leona Cope, Herbert and Ima Owen, Jimmy and Juanita Roby, and C. N. and Maylene Tichenor. A good time was had by all.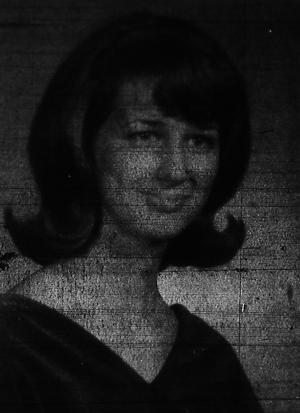 Linda Jean Engle
Mrs. Alberta Kinnard of the Hebron community celebrated her 87th birthday at an open house hosted by her daughter, Mrs. John F. Wigginton.
Gwinn Thompson of Mt. Washington was crowned Miss Bullitt County of 1968 at the pageant sponsored by the Bullitt County Jaycees. Gwinn was a junior at Campbellsville College.
Mr. and Mrs. J. V. Shaw received word that their son Tom had been promoted to sergeant in the Air Force. He was stationed in Japan.
Linda Jean Engle's engagement to Leonard Ray Ice was announced by her parents, Mr. and Mrs. J. E. Engle of Lebanon Junction. Leonard's parents were Mr. and Mrs. C. L. Ice, also of Lebanon Junction.
In the personals column, we learned that Sgt. Robert C. Blevens, Jr. had signed up for five months longer in Vietnam, and was scheduled to return home in September; that Cpl. Steven R. Blevens was serving with the marines in Okinawa; and that P.F.C. David L. Blevens was home for a visit while stationed at Ft. Meade.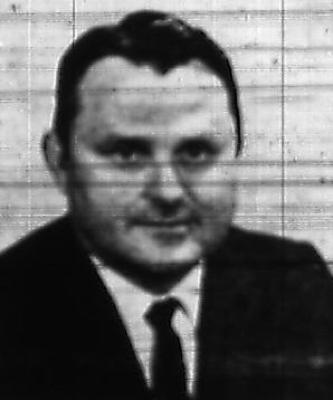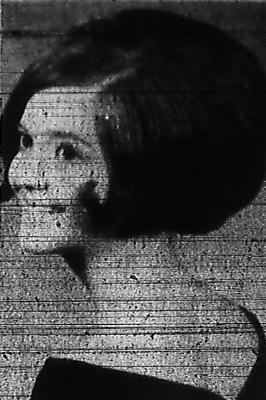 Judge Farris / Nina Jones
If you attended the Annual Cancer Memorial Dinner in 1968, you heard Carol McClure, a 13-year-old harpist, and Mrs. Jean Cassady, a Louisville soprano soloist. You also heard Judge Marlow Cook speak. That year's dinner was hosted by Judge Neil Farris, with organ music provided by Mrs. Dorothy Hartsell. The dinner committee was headed by Mrs. Nan Plenge.
Nina Jones was selected to represent Shepherdsville High School in the annual Kentuckiana Typewriting Contest at Spencerian College. Mrs. Betty Larimore was her typing instructor.
According to various advertisements, Pee Wee McGruder would dig your well and sell you a pump, Tom Cunningham would sell you a Speed Queen washer and dryer, and W. T. Hill would haul your load and spread your lime. You could also get your General Electric appliances at Ray Woods Cabinet Shop in Shepherdsville; and get your horse shod by Ernie Vest.
And did you know that The Pioneer News was first established on 15 Jun 1882? Do you remember that James M. Lanham and Cecil Smothers were editors and publishers of the paper in 1968? And, did you pay your $3.00 for a year's subscription ($4.00 if you lived out of state)?
1943 - 75 Years Ago.
A metal-working class opened at the Agriculture Shop at Shepherdsville High School with Ben Parrish as the instructor. The course included welding, soldering, forging and farm machinery repair.
Mary Elizabeth Coyle and Milton Clark, both of whom grew up in the Mt. Washington area, were married in Seattle. Milton was in the Coast Guard. Mary Elizabeth was the granddaughter of Mrs. Lizzie McGee; Milton was the son of Mr. and Mrs. J. M. Clark.
Mrs. J. D. Buckman, Jr. underwent an emergency appendectomy in Dallas where her husband Pvt. J. D. (Jiggs) Buckman was serving.
Mrs. Frank Scroggins and her son moved to Frankfort to be with her husband who was stationed there.
James Vernon Shaw, Thurman Buford Shouley, and Robert Cecil Smothers graduated from the Lexington Signal School and were accepted into active military service in the Signal Corps.
Old newspaper obituaries are often very valuable to those who are seeking to learn more about their family genealogy. For example, from our paper this month we learned that John Robert Stallings was born 30 Apr 1875, married Etta Simmons on 27 Dec 1905, had two sons, Floyd and Raymond, a brother named Tobe Stallings, and a sister, Mrs. Albert Armstrong. John Robert died on 21 Mar 1943, and was laid to rest in the Pleasant Grove Church cemetery.
Pvt. Millard H. Proctor wrote his parents a letter from India where he was stationed. I'm sure Mr. and Mrs. Harley Proctor appreciated hearing from their son.
Dee Bergen was home from the infirmary after being hit on the knee by a piece of coal falling from a moving train. It fractured his leg.
In the personals column, we learn that Mr. and Mrs. W. C. Patterson and little Verna Louise spent a week with Mr. and Mrs. Clyde Patterson while the flood water was up.
Word had been received that Urey W. O'Bryan was in South Africa, and hoped to get home in a month or so. Urey was a son of Mrs. Robert O'Bryan, and brother to Everett O'Bryan.
In 1943, A. B. Hawkins was the editor of The Pioneer News, and a newspaper subscription would cost you $1.50.
Mr. and Mrs. R. K. Swearingen, Mesdames J. H. Swearingen, Mabel Harris and Mr. George Swearingen motored to the city on a Sunday to visit Mrs. Nancy Baird in the hospital. Finding her in good condition, they then called on Mrs. Bailey Taylor who had been suffering with pleurisy, but was also improving.
The Cupio correspondent reported that the heavy rains had caused slides to cover the road to the Kosmosdale Cement Plant, causing the men working there to have to walk to get to work. She also reported that Wayne Hopewell, who had the measles, was tended by his sister, Mrs. Jessie Roberts of West Point.
And the Senior Class of Shepherdsville High School presented a three-act comedy titled "Boston Blues." Student actors included Geraldine Williams, Gerald Napier, Alma Huffman, Gabe Bealmear, Frances Noe, J. C. Thompson, Ray Dawson, Jimmy Boston, George Bradbury, Anna Bell Harris, Lillian Smith, Inez Masden, Tom Ericson, and Charles Franke.
1918 - 100 Years Ago.
Misses Lillian Mooney and Lillian Thompson, teachers at Lebanon Junction, gave an ice cream social for the benefit of the Junior Red Cross members and made $22.85.
Wilbur Wickersham, son of Mr. and Mrs. John T. Wickersham of Lebanon Junction, lost his leg by being run down by a train there.
The April term of Bullitt Circuit Court began with the following members of the Grand Jury: L. L. Masden, Burks Williams, R. A. Stallings, W. P. Swearingen, Charles Applegate, Henry Trunnell, Ed Bridwell, Jess Buky, J. T. Carlisle, Alfred Stansbury, R. A. Collings, and W. F. Joyce.
Those selected to serve on petit juries included Owen Prather, Dave Crumbacker, J. T. Carrithers, Ollie Hall, Less Ryan, Tom Parrish, W. L. Gentry, George Jones, W. T. Hall, W. H. Buckman, L. L. Roby, S. O. Armstrong, Esquire Brooks, J. R. Howell, Claud Hill, T. L. Coakley, Fred Bogard, William Lee, J. F. Sarr, Jr., W. D. Ellaby, Lawrence Howlett, Ed S. Rhea, G. W. Collings, J. C. B. Hoagland, Peter Bleemel, J. W. Gabin, and R. M. Hardy.
A Circuit Court jury brought in a verdict against the railroad for $8,420. The previous grand jury had indicted the company for maintaining a common nuisance in the way their trains were operated through Shepherdsville, as demonstrated in the Dec. 20 train wreck. (The railroad would get this verdict overturned in appeals court later.)
In an advertisement for the Bullitt County Bank, its officers were named, including J. F. Combs (President), B. F. Pope (Vice-President), and H. H. Combs (Cashier). The bank had been established in 1889.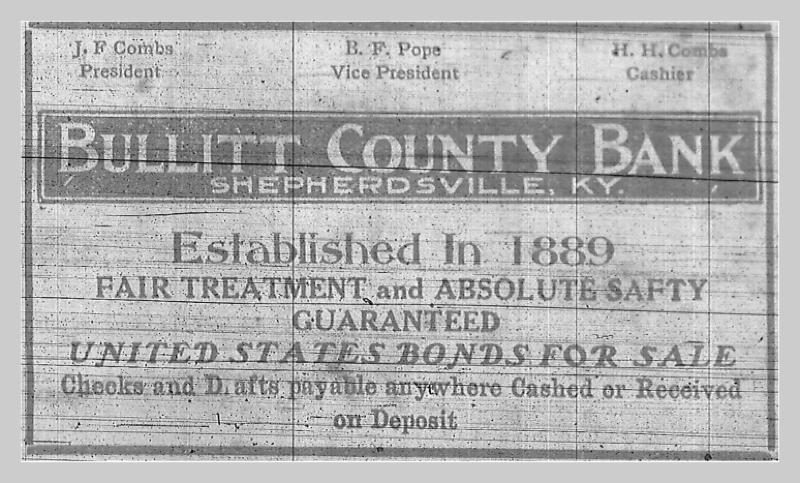 James Hardaway and County Attorney T. C. Carroll had taken two young ladies out for an auto drive one Sunday evening. As the paper put it, "Mr. Carroll stopped to let his friend out but Jim was so interested in looking at his girl that he just bumped into Tot's machine. Lucky no one was hurt, but the garage had to straighten out Tot's fenders."
Various local ministers were named in the church directory including Herbert Haywood, pastor of the Shepherdsville Baptist Church, Hillery D. Burns of Bullitt Lick Baptist, C. F. Allen from the Methodist Churches, Howard J. Burnette of the Christian Church, and Father McAleer of the Catholic Church.
From the Personals Column we learned that Willie Mae Ridgway took a ten day trip to Cincinnati and Falmouth; that Laura Summers of Bardstown was in town visiting her brother John Summers; that W. T. Morrow had returned home after spending the winter in Florida; and that James Ice and Charles Dawson left for a trip to Hot Springs.
And John McFarland of Kansas City, formerly of Mt. Washington, was in town. The paper described him this way: "John is just as full of fun and good stories as ever; looks just as handsome, dresses as tastefully, and talks just as interestingly. Knowing the courting game from end to end, he says he has done well in the wild and wooly west, and notwithstanding the passing of many years, feels that he can do a lot of sparking yet."
---
Copyright 2018 by Charles Hartley, Shepherdsville KY. All rights are reserved. No part of the content of this page may be included in any format in any place without the written permission of the copyright holder.
---