It Happened in April
The following article by Charles Hartley originally appeared in The Pioneer News on 24 Apr 2017. It is archived here for your reading enjoyment.
---
We will be looking back 10, 30, 50, 70, and 90 years to see what was being printed in The Pioneer News in 2007, 1987, 1967, 1947, and 1927 in the month of April.
2007 - 10 Years Ago.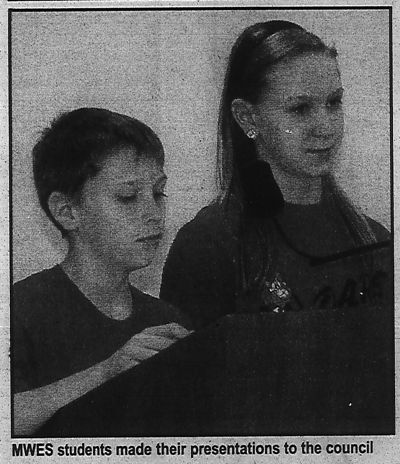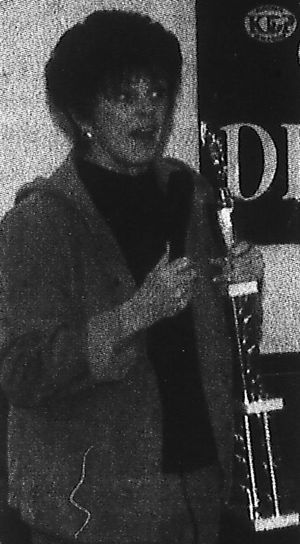 Laurie Geary's fifth grade class at Mt. Washington Elementary challenged the Mt. Washington City Council to pass an ordinance to ban smoking in restaurants in the city. Katie Whicker and Phillip Burress were among those who presented their request to the council.
Mt. Washington mayor Joetta Calhoun won the chili competition for the best chili by a mayor.
Fifty years of annual Cancer Memorial Dinners came to an end as the local dinner was ended in favor of a Survivor's Celebration at the annual Relay for Life.
Well over a thousand children came out to the Hillview Community Center for the Hillview Police Association's Easter Egg Hunt. Tom Barr had a great time taking pictures at the event.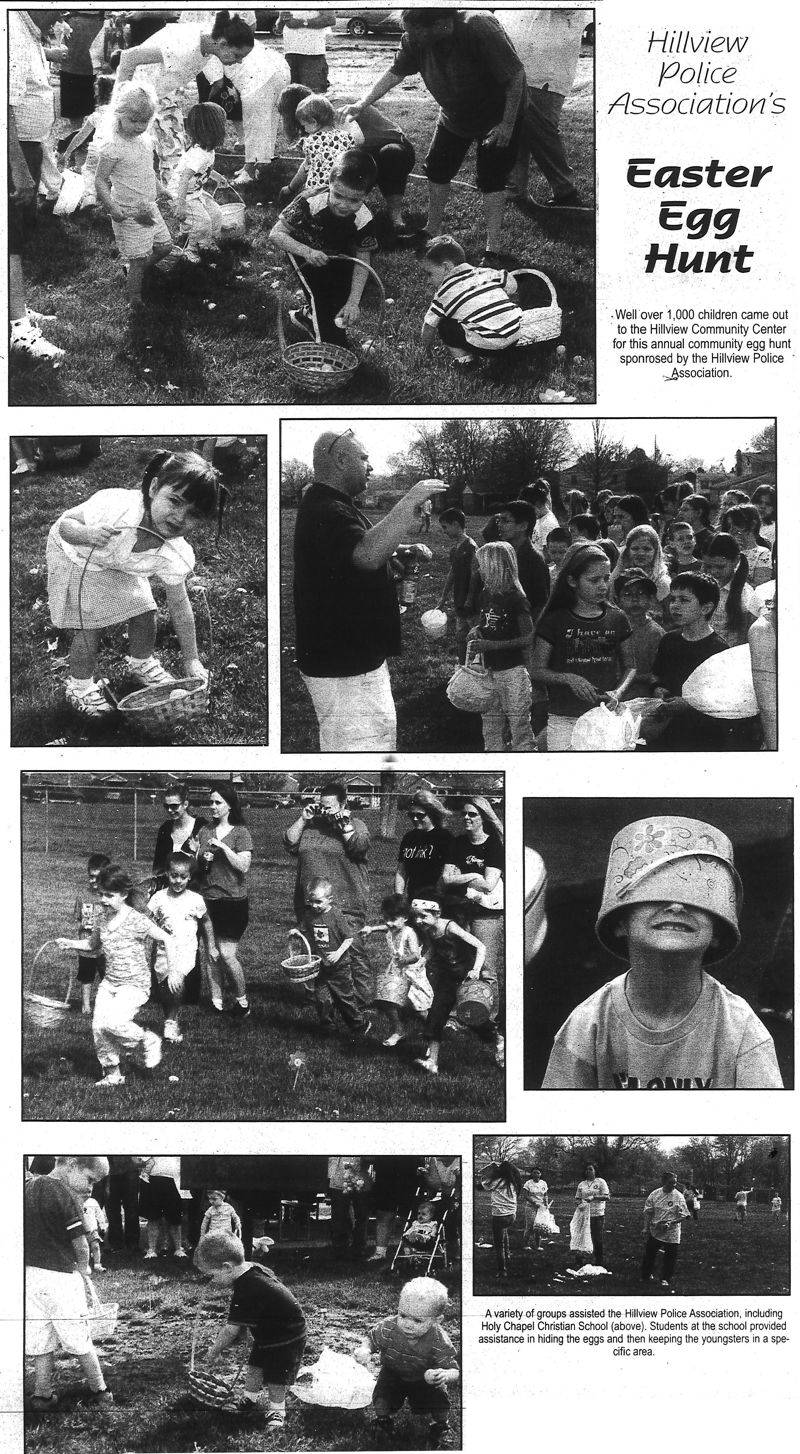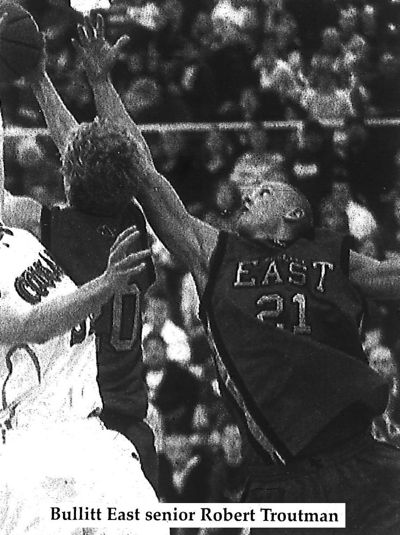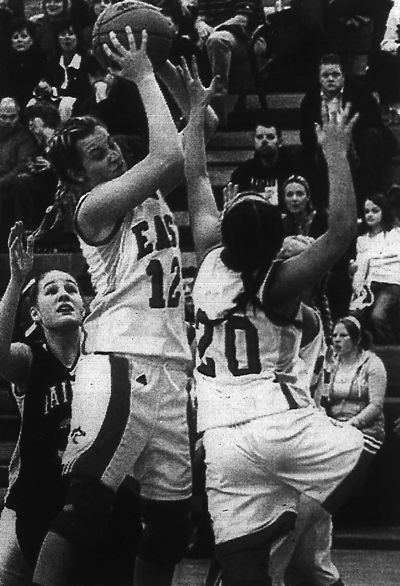 The 2006-2007 Pioneer News All-Bullitt County Basketball Teams were announced. For the boys, Robert Troutman of Bullitt East was Player of the Year. The other four honorees were Brian Swan of North Bullitt, Josh Jarboe and Brent Smith of Bullitt Central, and Matt Miles of Bullitt East. Brent Smith was also named Junior of the Year, and Willie Moore of Bullitt East was named Sophomore of the Year.
On the girls' side, Whitney Hanley, a junior at Bullitt East, was Player of the Year. Joining her were Jesse Mattingly of Bullitt Central, Kelly Harrod of Bullitt East, and Amber Thompson and Erin Keith of North Bullitt. Sarah Anderson and Lindsey Hester of Bullitt Central were Co-Sophomores of the Year.
Samantha Siriphokha was pictured with her teacher Toni Dorris and Janet Thomson of the Bullitt County Retired Teachers Association as she received the award for her Grandparent of the Year winning essay.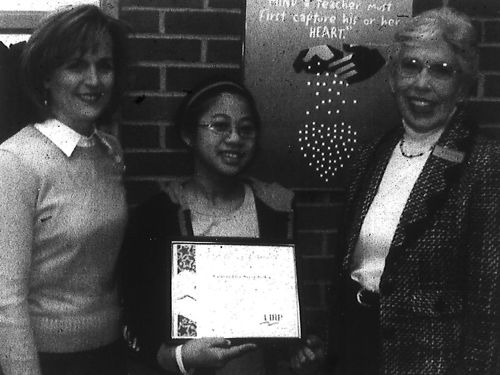 Cub Pack 20 from Overdale Methodist Church held a Pinewood Derby and the five fastest were Shaun Sanders, Trey Hornback, Jack Johnson, Brixton Jacobs, and Jacob McCartin. The best in show went to Jesse Dyer.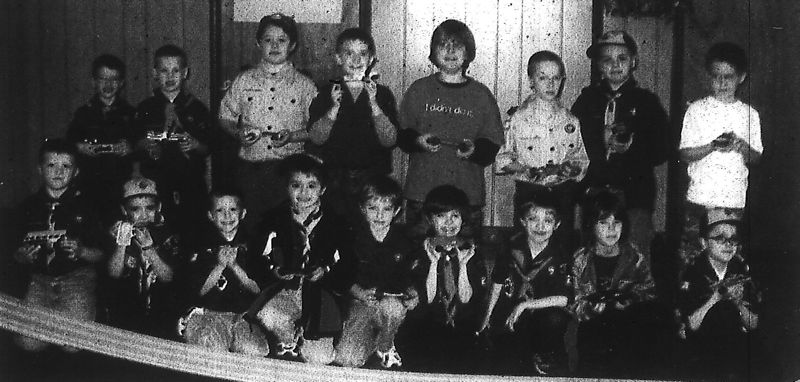 Young Authors winners at St. Aloysius included Daylin Huff (1st grade), Devin Crawley (2nd grade), Kelsey Wright (3rd), Mary Martha Brand (5th), Samantha Stevenson (6th), Cathleen Gendron (7th) and Haley Beisler (8th). Haley and Daylin were selected as regional winners.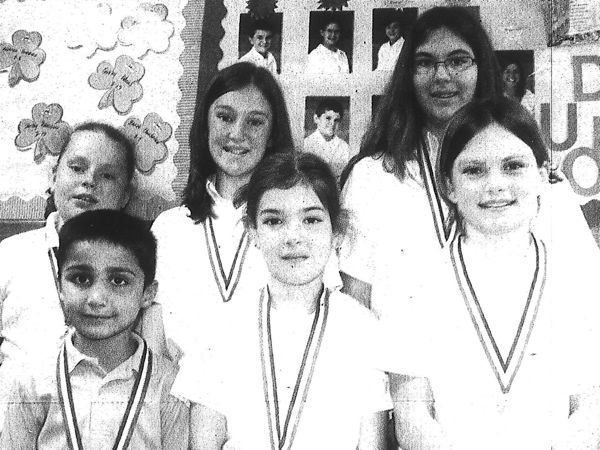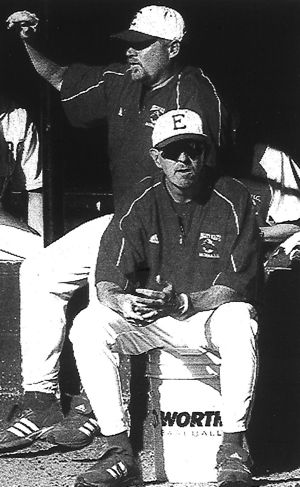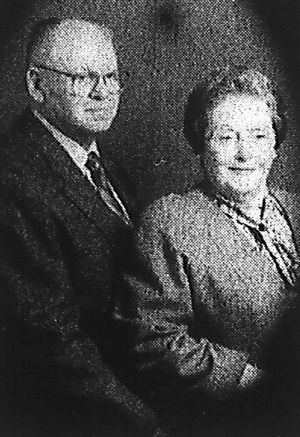 Head Coach Jeff Bowles and Assistant Craig Sharpe were pictured in the dugout during a Bullitt East baseball game.
Mr. and Mrs. Alton Hunt of Mt. Washington celebrated their 50th wedding anniversary; and Tommy and Polly Elzy of Shepherdsville (pictured right) celebrated their 60th.
Keith Davis was selected as interim leader of the school system.
And Frederick's Bullitt Bowl closed for good with the coming of the expanded Preston Highway.
1987 - 30 Years Ago.
Stacey Easley, daughter of Richard and Marge Easley of Mt. Washington was one of four high school students to receive an expense-free trip to Washington, D.C. as part of the National Rural Electric Youth Tour sponsored by local cooperatives.
Mary C. Holsclaw of Hebron congratulated Miss Lori Wilson and Anthony Hill who were married at Little Flock.
Bob and Ginger Carter of Lebanon Junction reported that 54% of the students at the L.J. school had perfect attendance for the seventh school month.
Lois Simmons of Pleasant Grove reported that Mr. and Mrs. Ray Armstrong had dinner at the Banquet Table with their son Greg and his wife. Greg and Robin were on leave, and heading for Hawaii.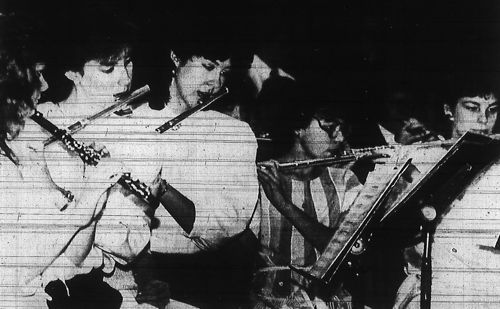 Linda Boley of Cedar Grove congratulated the Cedar Grove 13-14 year old basketball team for an undefeated season.
Quite a number of North Bullitt High School alumni returned to the school for a concert led by band director Mary Lisa Wolfe. Those named by the paper included Jennifer Wheeler, Rhonda Byrd, Dr. Denise Corum Pelphrey, Jennifer Jones, Cynthia Jones, Becky Shaffer, Joyce Thomas, Karen Massey, Jana Meredith, Cliff Ambrose, Rob Heines, Bruce Key, and Rusty Hardesty.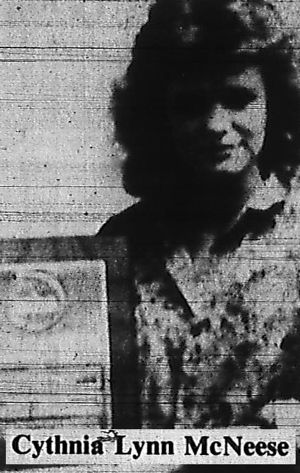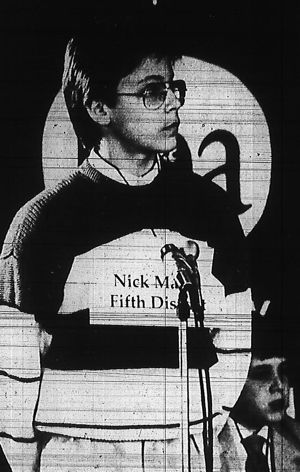 Nick Marsh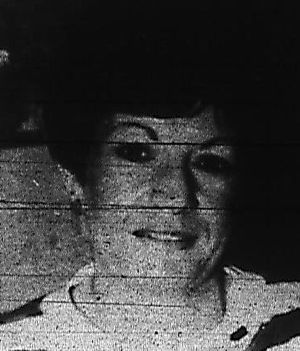 Brenda Lasley
Eleven Bullitt County students were selected to participate in the summer Governor's Scholar program. Bullitt Central was represented by James H. Bickers of Shepherdsville, Raymond A. Hodges, Jr. of Brooks; Angela H. Smith of northern Bullitt County; and Melinda D. Hunt, Sonya D. Jackson, and Christopher A. Taylor of Lebanon Junction. Paula K. Brown of Shepherdsville, and James E. McCubbins and Michael F. Walker of Hillview represented North Bullitt. Laura R. Carnes and Cliftina L. Weakley of Mt. Washington represented Bullitt East.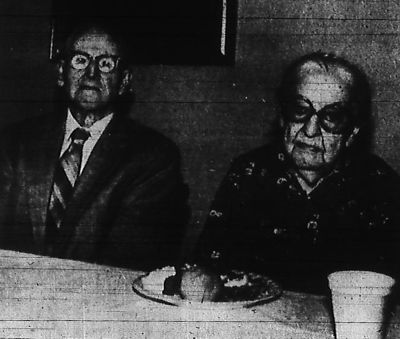 Basil Scott & Annie Owens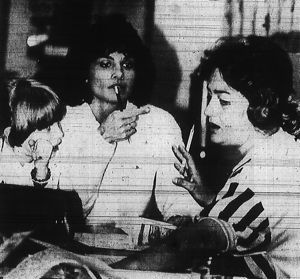 Oretha Ridgway of Nichols congratulated Adrian Larimore, Kevin Simcoe, Dorothy Medley, Bobby Belcher, and Lamarr Sinnett on their birthdays.
Basil Scott (97) and Annie Owens (98) were honored by the congregation of Bethel Memorial United Methodist Church.
Cynthia Lynn McNeese, daughter of Larry and Lola McNeese of Lazy Rivers, and a Bullitt East graduate, was awarded the Ford Lee Wilkinson Jr. Scholarship from the University of Louisville as an outstanding student in the information science department at the Speed Scientific School.
Nick Marsh, an 8th grader at Shepherdsville Middle School, finished fourth in the state in the KEA President's Spelling Bee.
Amy Crimmins and her mother Margo were pictured receiving information on kindergarten registration at Maryville Elementary.
Brenda Lasley was named the top school custodian for Bullitt County. Brenda who worked at Hebron Middle School received the honor, and shared it with the school. She remarked, "Everyone here is great -- the faculty, students, staff, and my co-workers in the afternoon have been very nice."
And George Gabehart, news editor, wrote about William Spaulding of Mt. Washington and his semi-rare multiple bloom tulips.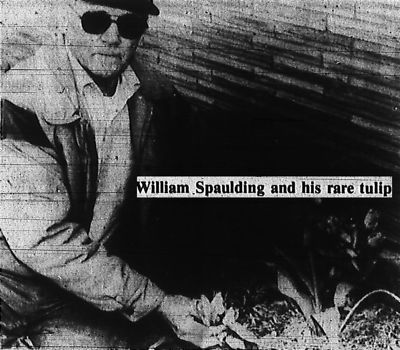 1967 - 50 Years Ago.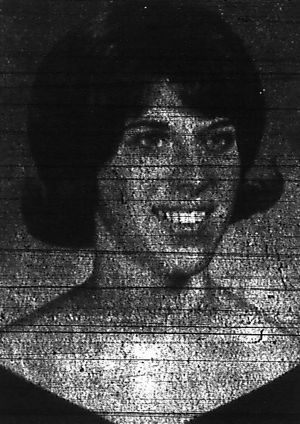 Mary Ellen
Miss Mary Ellen Lee, daughter of Mr. and Mrs. William D. Lee, began attending Spencerian College to take a secretarial course.
Tom Givhan represented the Tenth Circuit District at the Kentucky State Bar Association convention in Louisville.
The S.H.S. P.T.A. met in the new P.E. building to hear Dr. Blanford, Bullitt County Health doctor, speak on the benefits of the county health center. Mrs. Sue Powell and some of her students led a demonstration of exercises.
Lee Owen, Alvin Owen, and Lowell Owen drove to Kansas to take a car to Claude Owen of Mt. Washington who was serving in the army at a base in Kansas City. Claude was Lee's son, and Alvin's grandson.
Claude and Leona Tyler celebrated their 50th wedding anniversary.
In other Mt. Washington news, Mr. and Mrs. Paul Alvin Roby hosted a rook party attended by Mr. and Mrs. Vernon Troutman, Mrs. Ruth Drake, Mrs. Ann Waller, and Mr. and Mrs. Norman Bridwell.
Royce Swearingen and Curtiss Thompson went fishing and there were 18 fish caught. Royce and Curtiss each caught 2 apiece; Curtiss' teenage daughter June caught the rest!
In Lebanon Junction news, Mrs. Vanfleet celebrated her 86th birthday; Edith Walker, Mrs. B. F. Abell, and granddaughter Dixie Walker spent a week in Virginia and Maryland; Carrie Napper visited her sister in LaRue County; Lawrence Coleman and Dave Roberts were in the hospital; and Mr. and Mrs. Bruce G. Pipes returned from a vacation in Florida. The paper reported that "Jaybird has a nice tan from watching big League Baseball in Florida."
In Cedar Grove community news, Mr. and Mrs. Hugo Maraman attended the funeral of her uncle, Porter Sanders. Geneva Woolfolk spent a Saturday with Mrs. Zollie Swearingen. And Mr. and Mrs. Roy Troutman moved to Blue Lick Road.
In Hebron news, Mrs. James Maraman, Jim Bruce Miller, and Miss Alice Miller were guests of Mrs. Elizabeth Laswell. The writer mourned the loss of Mrs. Bessie Bell Haefer who had reached the age of 93 before passing. And Little Miss Robin Ann Holsclaw and Debra Gatlin were on Hi-Varieties in a bunny dance the Saturday prior to Easter.
Thelma Newman, Lucille E. Warren, Ike Neal, Ella Hardy, Billy Horell, and Garnett Shuffett were pictured admiring the new evergreen tree planted on the courthouse lawn.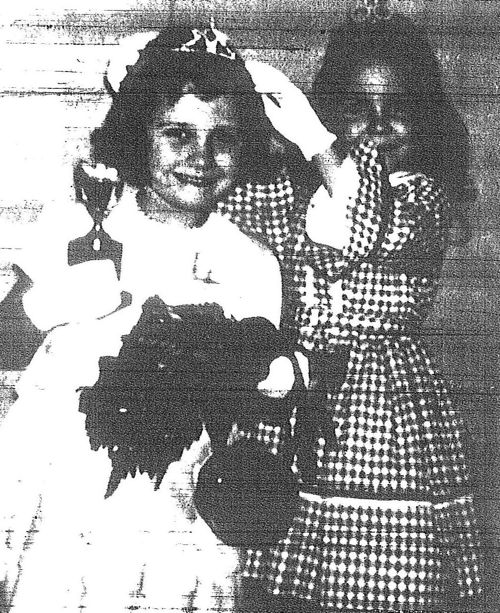 Beth Korfhage & Charlotte Lynn Wood
The S.H.S. Rams exploded for 11 runs in the bottom of the fifth inning to defeat Bardstown St. Joe 13-3. That inning saw triples by Larry Adkins and Andy Dawson, and singles by Pat Cruse, Gary Ruph, Mike Roby, and Larry Adkins. Mike Phillips drew two walks, and Danny Perry and Tommy Branden each had one. Jimmy Richardson joined the base path parade when he was hit by a pitch.
The Shepherdsville Lions Club elected new officers. They included President Robert Harned, 1st Vice President Charles Hamilton, 2nd Vice President Frank Hatfield, Secretary Sam Underwood, Treasurer William H. Lee, Tail Twister Landon Perdew, Lion Tamer Harold Trammel, and first year Directors Sam Hardy and Joseph James.
Charlotte Lynn Wood, Little Miss Bullitt County of 1966, was pictured placing the crown on the head of Beth Korfhage, Little Miss Bullitt County of 1967.
Pee Wee Keith and Bert Anderson purchased the Sadler Grocery at the foot of Bullitt Lick Hill, and planned to run the store on a cash basis as the new A & K Market.
A pony express race was held between the Belmont Saddle Club and the Peaceful Valley Riders Association. Belmont won with the following riders: Faye Etherton, Donnie Etherton, Tommy Etherton, Randall Renfro, Herb Gordon, Roy Etherton, Harold Boblitt, John Cornett, and Charlie Clark. Clark accepted the trophy from Erving Maddox of Peaceful Valley.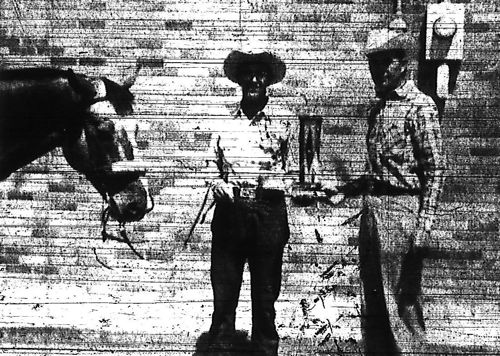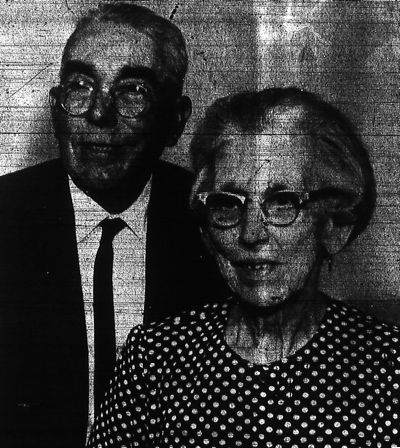 And Mr. and Mrs. J. B. Sweat, Sr., of Lebanon Junction (shown above) celebrated their 50th wedding anniversary with a Mass at St. Benedicts Church, and a reception to follow.
1947 - 70 Years Ago.
The following 35 men were listed as among Bullitt Countians who were killed during World War II: Robert Lee Abell, Robert Jefferson Beeler, Johny Whitson Bishop, Clarence Warren Boulware, Emmett Hood Brown, John Evans Brown, Jr., Smith Garrow Carrithers, Paul Thomas Carter, William N. Caulk, Leo M. Clark, Robert E. Crouch, Bernie Druin, Elmore Roscoe Easton, Joe Nevius Harned, William Nathan Isgrigg, James Woodford Jackson, Malcolm W. Jenkins, Charles Ray Lee, Charles Leo Mann, William B. Merker, Charles Bolin Montgomery, Jarriet Thurman Moore, William Thomas Moser, Thomas G. Mullins, Milliard Harley Proctor, Archie Theodore Raymond, Commie Leslie Robison, William Dean Rouse, Roy Lee Rummage, Leland Howard Shepherd, Nickles Steinlander, Jr., William E. Thompson, George K. Waters, Willard Franklin Wright, and Clyde Bradley York.
Their names were to be included in a large roster of Kentuckians known to have died in the war. The roster was to be placed in the new University of Kentucky Memorial Auditorium when it was completed. I believe a handful of them were later moved to other county's lists.
The newspaper reported that Highway 44 from Shepherdsville to Taylorsville was to be treated with 1380 tons of rock asphalt seal, and from Shepherdsville to Dixie Highway with a preservative.
Eula Kay Hardy, a local graduate, was elected president of the Beta Gamma Chapter of the National Chi Omega Fraternity at the University of Louisville.
In Mt. Washington news, Miss Frances Clark, R.N., who was a cadet nurse overseas during the war, had a medical discharge and was back on private duty.
The Junior Woman's Club of Shepherdsville met with Catherine and Swearingen Weller to discuss assisting in the recreation program. Refreshments were served.
Ten-year-old Margaret Roby attended the Baptist Training Union convention at Newport, and became eligible for a full week at the Baptist Training Union Camp at Pineville, all expenses paid. She was the daughter of Mr. and Mrs. Ola Roby of the Victory community.
In other Mt. Washington news, Messrs. and Mesdames M. D. Jasper, W. W. Spurr and L. A. Tichenor attended the Home and Food Show at the Armory in Louisville; Mr. and Mrs. Wade McAfee and her parents, Mr. and Mrs. Robert Thompson motored to Tennessee and visited the Grand Old Opry; Kenneth Lutes, Hilary Lloyd, and Billy Gentry received their discharge papers and returned home; and Lexie Lee fell and broke her arm. A year or more ago she also fell and broke an arm, so it was nothing new to her.
In Belmont news, the Albert Bradbury family attended the circus in Louisville; Charles E. McCubbins was discharged after spending about ten months in the Philippines; Mr. and Mrs. Bob Jackson visited relatives in Bowling Green; and Rev. Williams of Louisville filled in at the Baptist Church for Rev. Tom Douglas.
And the school bus routes operated by Eugene Thompson and Orbra Lee Masden were advertised for bids by the school board.
1927 - 90 Years Ago.
Miss Bertha Feathers of Brooks, a senior at S.H.S. and captain of the girls' basketball team, received a gold medal for being the team's most valuable player. The medal was presented by E. E. McCormick, Deputy County Clerk and official time keeper for the school.
The Mt. Washington school completed its term under the direction of teachers Miss Maud VanMeter, Miss Ernestine Hall, and Miss Mary Dell Barnes.
The School News column concluded with a list of spelling words to challenge its readers. Can you spell these words: necessary, concede, portage, banquet, antique, adhesion, cement, martial, mirror, mutual, intimate, recede, isthmus, persecute, prosecute, perspire, recipe, receipt, prairie, decision, document, suspense, verbal, elucidate, illegal, eligible, balance, lucrative, obelisk, informal, expel, carbuncle, sanguine, incredible, sarcasm, hoeing, lynch, dairy, diary, cathedral, facility, verdict, impetuous, ivory, superficial, culinary, partner, synthesis, apostrophe, permeate, intellectual, genealogy.
Missionary posters were created by young people in the Sunday School classes of Miss Inez Patterson, Mrs. J. E. Chappell, Mrs. T.C. Carroll, and Mrs. Lindsay Ridgway at the Baptist Church in Shepherdsville.
The Hebron correspondent reported that Miss Lelia Holsclaw was spending a few days with Alice Pope during the absence of Mrs. Pope who was at St. Mary and Elizabeth with her son, James Pope.
She also reported that Mrs. Roger Barger had 900 eggs set in incubators; and Mrs. Albert Eisenminger had a beautiful clover field.
In the Personal column we learned that Jim Harris of Leaches was in town trading horses; that B. L. Bowman and family had moved into the Mrs. Pearl Lee property on Third Street in Shepherdsville; that J. H. Boes had returned from a trip to Martinsville; and that both Professor Charles Hardesty and Dr. Kerr were in Shepherdsville visiting.
The Pleasant Grove correspondent shared that Mrs. Harley Proctor was an afternoon guest of Mrs. Lola Foster; that Rev. Cundiff was entertained in the home of Mr. and Mrs. Lewis Stallings; and that Clay Whitledge and wife spent a Sunday with Ed Bridwell and family.
We learned that Dick Williams and J. W. Pope shipped two loads of fancy cattle to Louisville. We also learned that Jesse Mann of Cedar Grove was badly injured when an emory wheel on which he was grinding broke and struck him in the head.
The paper reported on the death of James A. Ice, and identified those left to mourn his loss as his wife Mrs. Martha E. Ice, seven children, Mrs. J. W. Langley of Louisville, Mrs. Chester Roby of Lebanon Junction, Mrs. C. L. Troutwine of Shepherdsville, Leslie Ice of Lebanon Junction, Robert Ice of Bardsown, Jess Ice of Louisville, and Arthur Ice of Shepherdsville.
The Hilltop correspondent reported that George Shepherd celebrated his 98th birthday with a party attended by Charles Miller and family, Richard Basket and wife, Mrs. Herman Pearl, W. M. Shepherd and family, and Mrs. C. L. Samuels.
Mrs. Mattie Able at Barrallton, and J. E. Quick who delivered mail in Knob Creek were both praised in the paper for their dedicated service.
Elmer Laswell was plowing, with his two children riding on the tractor, when his little daughter fell off and broke her arm.
And Mrs. Aggie Viers of Belmont advertised that she would hatch your eggs in her incubators for eight cents a chick.
---
Copyright 2017 by Charles Hartley, Shepherdsville KY. All rights are reserved. No part of the content of this page may be included in any format in any place without the written permission of the copyright holder.
---