It Happened in April
The text below is taken from parts of four articles that originally appeared in The Pioneer News in March and April of 2021. It is archived here for your reading enjoyment.
---
We will be looking back 20, 45, 75, and 90 years to see what was being printed in The Pioneer News in 2001, 1976, 1946 and 1931 in the month of April.
2001 - 20 Years Ago.
The local FBLA students earned several first place standings in their regional competition. From Bullitt Central were Lyndsey Wurzel in local chapter scrapbook, Kimberly Jacobs and Leah Downey in nametag, Rusty Price and Dylan French in chapter website, and Whitney Wurzel in public speaking. From North Bullitt were Nikki Miller in introduction to business, and Courtney Skaggs as most talented.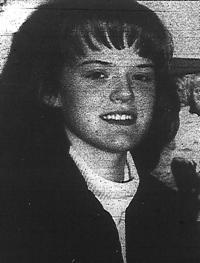 Tasha
Tasha Rash earned national recognition by the FFA for her community accomplishments, as she was featured in the New Horizons magazine. Among her accomplishments, she was the local chapter's reporter.
Maryville Elementary teacher Angeline Edwards drew on her personal experiences, as she instructed her students to do, and wrote a prose piece titled "Waiting for Judgment Day" that was published in a University of Louisville anthology book.
A group of North Bullitt students were planning to put on the play, "Our Miss Brooks," but needed a faculty sponsor. The students involved included Sarah Waddell, Daniel Lupton, Anthony Parker, Bethany Geiger, Tiffany Graham, Drew Joiner, Kim Jones, Kierstie Aubrey, Emily Riley, Trace Williams, Bryan Hoskins, Brad Dwyer, Jami Fontana, Stephanie Henry, Joy Williams, Amanda Brown, and Brooke Scroggins.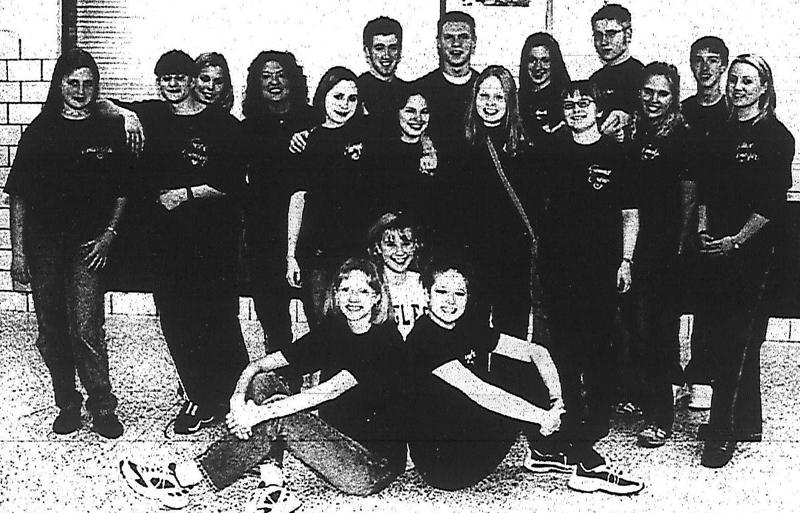 Our Miss Brooks
Cast
Kyle Skidmore, a junior at Bullitt Central, placed first in the North Regional FFA Contest. His program consisted of maintaining 11 acres of pumpkins and 24 head of beef cattle, among his other FFA activities.
Heather and Allyssa Mason were among the models for spring fashions at the Irene Carroll Style Show and Scholarship Luncheon.
The Conservation District essay contest winners included Haylea Sweat (St.A), Doug Reid (BMS), Sydney Carter (Old Mill), Lauren Atwell (Maryville), Amanda Poll (HMS), Tashia Rash (BC), and Leah Ferguson (NB). Haylea Sweat was the countywide winner.
In the poster contest, the school winners were Lauren Kemble (Cedar Grove), Kyle Bennett (Roby), Tiffany Rash (Brooks), Jenna Walker (Overdale), Samantha Dillander (Nichols), Morgan Chesher (Pleasant Grove), Brittany McClellan (Maryville), Jazmin Smith (Mt. Washington), Stephanie Schmidt (St. Aloysius), and Andrew Simmons (Lebanon Jct). Lauren Kemble placed first countywide. She also placed first in area competition which included contestants from eight counties.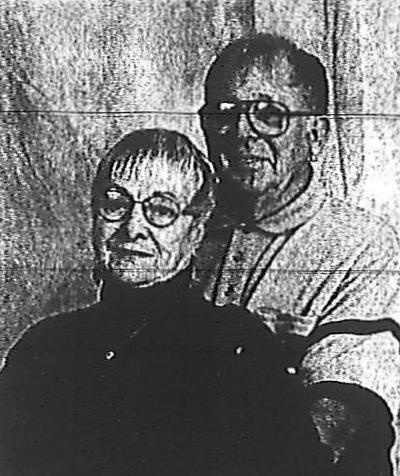 Ralph & Martha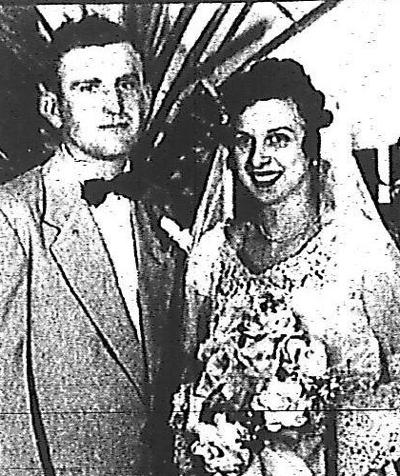 Cecil & Marjorie
Ralph and Martha Murphy were married at the home of Rev. Edgar Pounds in Mt. Washington on April 14, 1951, so that day in 2001 was a special anniversary for them.
Also celebrating their Golden Wedding Anniversary were Cecil and Marjorie Gentry. Cecil retired from General Electric; Marjorie retired from the county school system.
Chad Howard of Hebron Middle School was planning to spend time in Australia as part of the "People to People" program that was begun by President Eisenhower in 1956.
The Boots-N-Saddles Club presented awards to their top 10 point earners for the past year: Regina Bischoff, Candace Cooksey, Angel Lewis, Rachel Hilton, Delynn Hawkins, Courtney Boston, Stephanie Judd, Justin Hart, Cassie Huffman, and Ann Marie Thompson.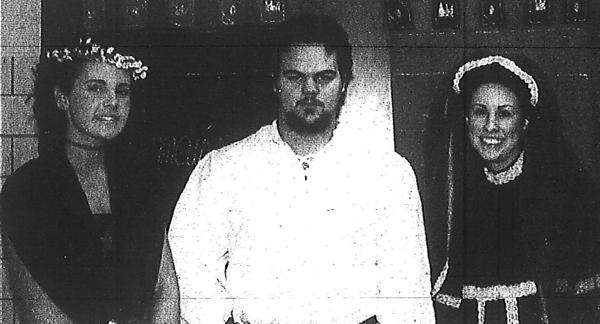 Niki Martin, Marc Terry and Lauren Scott were pictured dressed appropriately for North Bullitt's Renaissance Fair, a production put on by Dean French's history classes.
And Mike Farner wrote a touching tribute to North Bullitt's Clyde Muncy who had recently passed away. He wrote, "Muncy was as much a friend as he was a coach to the many players and fellow coaches that his life touched. Rare was the day when the coach wasn't smiling or laughing at a joke." He coached his girls' softball team to the state championship in 1988; and the North Bullitt field was named in his honor.
1976 - 45 Years Ago.
In April 1926, Russell Crenshaw and Rena Louise Shaw drove over to Jeffersonville to get married. Fifty years later they were celebrating the Golden Wedding Anniversary. Also celebrating 50 years were Clarence and Pansy (Wooten) Phillips of Lebanon Junction.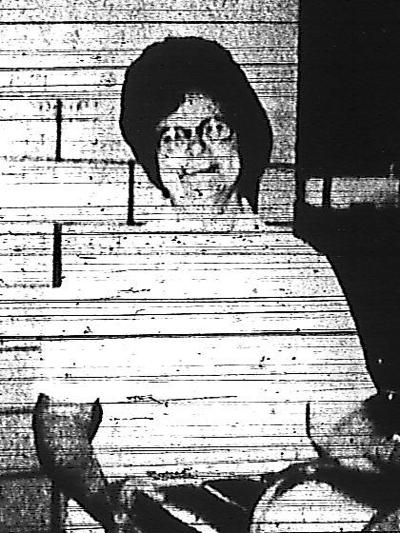 Mrs. Troutman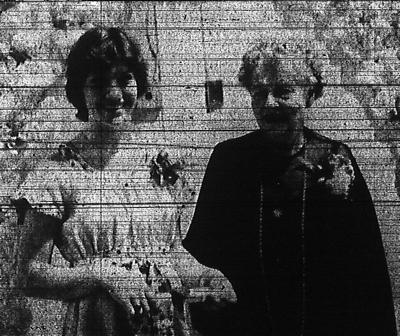 Lowena with Mrs. Carroll
Mrs. Edith J. Troutman just belonged in the kitchen; there's no doubt about it. She was asked to prepare the Woman's Club dinner in April. Before that she served in the Shepherdsville School cafeteria for 20 years, including 8 years as its manager. Many organizations sought her out to prepare their banquets including the Cancer Society, the Farm Bureau, and others. I can tell you from personal experience that she and her fellow cooks at the school made lunchtime a delightful experience.
At that dinner, Lowena Coleman of Lebanon Junction, a student at Bullitt Central, was the recipient of the Irene Carroll scholarship.
The Hebron Church women held their meeting at the home of Mrs. Sam Rhea.
In April, 12 retired teachers met at the library to organize the Bullitt County Retired Teachers Association. They included John R. Masden, Christine Cruise, Woodrow Masden, Bertha Trunnell, Ann Goodwin, Monroe Major, Matilda McAfee, Mary Blanch Hill, Louise Bischoff, Fay England, Virginia Shelburne, and Luella M. Schmitt.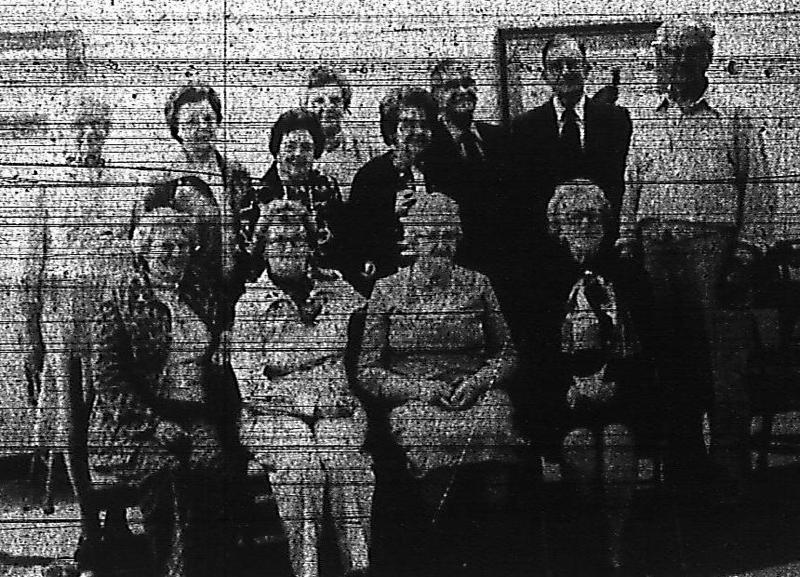 Retired Teachers
At the 20th annual Cancer Memorial Dinner, Dr. Bruce Hamilton, president of the local chapter, said attendance was at an all-time high. Engraved plaques were given to members of the Board of Directors who had been with the chapter throughout its history, including Nancy Strange, Mr. and Mrs. Rogers Shelburne, and Dr. and Mrs. Bruce Hartsell.
The School Board announced the appointment of Sue Powell as principal of Hebron Junior High School, John Carnes as Mt. Washington Elementary principal, and William Bishop as Lebanon Junction Elementary principal for the upcoming school year.
The Shepherdsville Jay-cettes sponsored a bike-a-thon in support of the cystic fibrosis research. Participants could register at Simms Reality or at Jones Hardware. Students could register at in Laveda Baker's room at B.C. or with Barbara Jo Firkins at SJHS. Refreshments at the event were provided by Mr. and Mrs. Bruce Carter.
Mrs. Oretha Ridgway of the Nichols community joined with Roger Miracle, Danny Bruce, Harold Walker, Jeffery Allen, and Mrs. June Dawson in attending the 4-H Talent Show at Roby Elementary.
Ronald Byers' 9th grade shop students at SJHS took home some award ribbons for their creations presented at a state-wide industrial arts fair at Bowling Green. They included Kevin Sanders (bookcase), Larry Cunningham (table), Kevin Davis (nightstand), Greg Watts (model flatbed trailer), Roger Losch (table), Greg White (table), Jimmy Williams (wall shelf), Mark Richardson (tool box), Anthony Morris (USA cutting board), and Paul Harvey (8 track tape holder).
In Pleasant Grove news we learned that Mrs. Della Owen had a new Plymouth, and she and Mrs. Ruth Cox were out visiting in it.
Clara Simmons also reported that Mrs. Tressie Fortner and Mrs. Wava Bleemel and some of their grandchildren spent a week in Florida.
Mary Kay Shepherd of Lebanon Junction wrote that Bridgett Etherton was looking for someone to coach for the women's softball league. She also reported that Beth Walker, Terri Phillips, Lois Metcalf, and Marlene Etherton, all of Lebanon Junction, were selected as varsity cheerleaders.
Among the praises and calls for sympathy found in the Cedar Grove column was one for the family and friends of Mrs. Gussie (Lillian) Swearingen who died on April 24th.
And Van Morris & Company were still playing in the Best Western Lounge on Friday and Saturday nights. Do you ever recall enjoying the entertainment there, or perhaps eating at their Sunday buffet?
1946 - 75 Years Ago.
The Circuit Court grand jury, consisting of C. P. Bullock, W. F. Masden, Ed Applegate, E. E. Stephens, A. L. Bean, Burks Williams Jr, George Jones, Wallace Kneisler, J. P. Hatzell Sr., Woodrow Masden, Roy Shepherd, and Alex Hardy, returned ten indictments including five persons indicted for trespassing. Those charges grew out of the Christmas trees that were taken from the Bernheim Foundation at Clermont.
Carl Hodge and Martha Pauline Bivens of Clermont were married. He was a son of Mr. and Mrs. Golden Hodge; she was a daughter of Mr. and Mrs. Charles Bivens.
The Cupio correspondent wished Mr. and Mrs. Pete Monroe an enjoyable trip to Salt Lake City to visit with Mr. and Mrs. Harry Monroe; and also offered get well wishes to James Hopewell, Charles McNutt, Mrs. Mattie Muss, Mrs. Cora Ridgway, and Mrs, Birdie Griffin.
At their annual banquet, the Bullitt County Farm Bureau elected Russell Jenkins as president, Robert Henderson vice president, and Lounetta Williams secretary-treasurer. Their board of directors included Lee Masden, J. W. Stark, Ack Harned, Tom Huffman, S. N. Brooks, Ben Frank Robards, S. O. Armstrong, Leonard Daugherty, Earl Dacon, Hilary Hardy, Roy Applegate, Howard Hardin, Henry Kneisler, and O. H. Masden.
A local V.F.W. post was installed with Allen R. Hawkins as Commander, Ray Masden as Senior Vice Commander, Paul Patterson Junior Vice Commander, and Harold Hardy as Quartermaster.
In the Salt River community, Dock Jenkins bought the house of Mrs. Henry Dever; an eighth grade party was held at the home of Gloria Miller; and Johnnie Philpot was given a birthday party by his parents, Mr. and Mrs. Lester Philpot.
In the Lebanon Junction column we learned that Albert Meadows passed away suddenly in the train baggage car somewhere between Cincinnati and Worthville, Kentucky. He was the baggage man on the train. His funeral was held in Lebanon Junction.
H. M. Greenwell advertised monuments for sale. The cost of granite started at $25; marble was $14, and concrete began at $5. You could pay more, of course.
Most of the stores in Shepherdsville placed a joint advertisement announcing that beginning May 1st they would be closed on Wednesday afternoons during the summer months.
T. H. Froman had a horse he'd sell or trade for ear corn. Russell Stallings was selling a pair of matched sorrel mares. C. L. Stansbury was selling sheep, stock cows and heifers, or would trade any of them for clover hay. And Doc Jenkins of Salt River wanted to sell a fuel oil heater "good as new."
Mrs. Henry Hamilton was elected president of the Bullitt County Woman's Club for the 1946-47 year. Ethel Newman was the vice president, Thelma Newman was Secretary, and Mrs. J. W. Hardaway was elected treasurer.
Miss Lucile Thompson of Cincinnati was married in April to Neil Brooks "Booky" Williams in the Hebron Church Manse.
Pope Sheehan, a Greyhound bus driver living in Nelson County, invited Miss Corrine Owen to travel with a group of drivers to Philadelphia to pick up new buses. The trip gave her a well earned vacation from her duties as Mt. Washington postmaster, as Mrs. Marvin Moore and Mrs. Darrell Harris took care of the post office in her absence.
In the Personals column we learned that Mrs. Fronie Harris and Bertha Trunnell spent Easter with Mr. and Mrs. Joe Trunnell at the home place.
Alvine Foster and Beulah Stallings tied the knot in April. She was a daughter of Mr. and Mrs. Claud Stallings, and he was a son of Mr. and Mrs. A. G. Foster.
And the Hebron correspondent always had something personal to add to her column, like when she wrote "We weeded our asparagus bed those nice cool mornings last week and now we are almost helpless with lumbago."
1931 - 90 Years Ago.
Joseph A. and Elmira (Martin) Barrall celebrated their 66th wedding anniversary following a trip to Texas where they spent six weeks with their granddaughter Elmira Thompson.
Bullitt Circuit Court opened its April term by appointing the following to its grand jury: R. L. Bridwell, Alvin Hurst, Virgil Hibbs, Bage Shelburn, W. R. Cornell, Alex Meyers, Leo Harris, Arthur Owen, Noble Porter, Fred Rusch, N. H. Miller.
Assigned to the pool of petit jurors were E. H. Mothershead, R. K. Swearingen, A. F. Armstrong, George Gentry, Claud Owen, J. V. Bell, Jess Brumley, Andrew Mann, G. T. Cox, N. H. Braithwait, G. H. Kulmer, Harvey Hubbard, J. R. Ball, Kenneth Bailey, S. F. Smith, Ack Harned, Elbert Bass, Tom Elzy, C. L. Stansbury, J. N. Owen, J. R. Cornell, H. Crenshaw, Hoke E. Harris, and Palmer Hedges.
Samuel A. Hornbeck, a former member of the Confederate Orphan Brigade, died at the age of 87. He was a successful carpenter during much of his life. He married Lydia Fullenwider following the war. She died on Christmas Day in 1919, and Samuel was living with his daughter Letitia Wilson's family at his death.
Another couple set out to Indiana to get married. Follie Stansbury, son of Gus Stansbury of Bardstown Junction, and Josephine Lee, niece of Mrs. Robinson Lee made their way to Jeffersonville and returned happily married.
A lot of visiting was going on in the Bardstown Junction community. Evelyn Masden entertained Richard Shaw, Millard Cundiff, and Monroe Hunt. Mr. and Mrs. H. H. Norris entertained Mr. and Mrs. Robert Rennison, Mr. and Mrs. John Hoagland, Howard Myers, Esther Mann, Garland Myers, and Claudie Hatfield. And Mr. and Mrs. Hardy Cruise and family had been spending much of their time with parents and grandparents during the illness and death of John Boots of Belmont.
Perfect attendance in school was often rewarded. At the Brooks school, they celebrated this for Helen and Flora Mae Kneisler, Geneva Grace, C. L. and Juanita Norris, Stella Mae and Loretta Underwood, Stanley, Lindsay and Lucile Caulk, Lester and Jasper Hogan, and Walter Meyers.
More entertaining was going on in the Wilson Creek community where Mr. and Mrs. Robert Mattingly hosted Mr. and Mrs. J. F. Combs, Mr. and Mrs. J. W. Hardaway, Mr. and Mrs. Conrad Maraman, Mrs. Bowman, Mr. and Mrs. Joe Burchell, Mr. and Mrs. T. W. Masden and daughter Corine, John Ricketts, Melvin Ricketts and John Rice on Easter Sunday.
In the Personals column we read that Mrs. Ben Crenshaw fell in front of the post office and broke her arm. Also Henry Trunnell bought out John Boes in merchandise business on Main Street in Shepherdsville.
And Tommy Carroll placed a notice in the paper, "If the boy who was seen taking my bicycle through Court House alley will bring back same, nothing will be done about it."
---
Copyright 2021 by Charles Hartley, Shepherdsville KY. All rights are reserved. No part of the content of this page may be included in any format in any place without the written permission of the copyright holder.
---