It Happened in 2001
Over the years, Charles Hartley has shared glimpses of what was being printed in The Pioneer News in different months and years. This page includes what was taken from the issues of 2001.
---
January 2001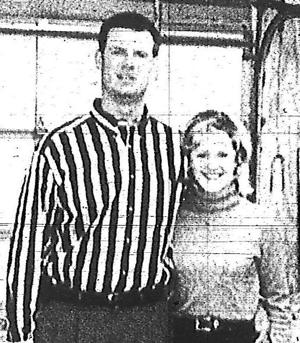 The Sullivans
Jon Burleson, a staff writer for the newspaper, wrote a piece on Tom and Shannon Sullivan of Zoneton who had found a way to make some extra money raising earthworms. They were harvesting between 500 and 1000 lbs of worms a month.
Despite having treatments for cancer, Karen Hayden was up for the challenge, becoming Bullitt Central's new principal when Ronald Dunlevy retired.
The following Bullitt County students were featured in the paper as having attended either Centre College or Northern Kentucky University during the summer of 2000 in the Governor's Scholar program: Hannah Cunningham (BE), Jenny Drake (BC), Whitney Faust (BE), Jami Fontana (NB), Tag Greathouse (BC), Crystal Mounce (CA), Fred Paul (BC), Brandon Pollett (BE), Jasper Smith (BC), Jason Thompson (BC), and Whitney Wurzel (BC).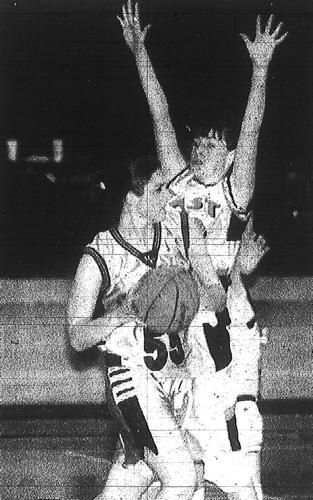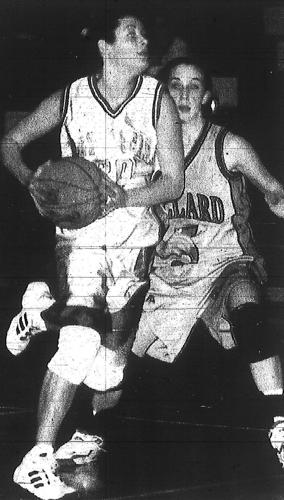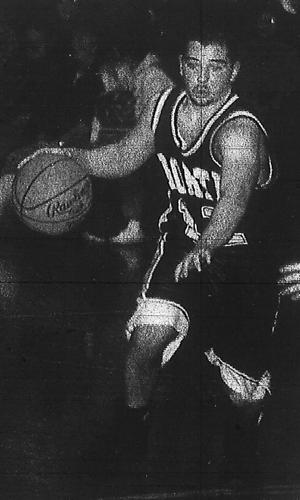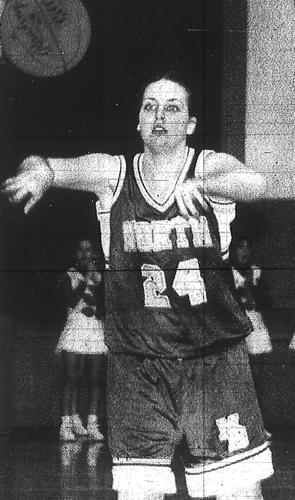 Bullitt East senior Brandy Beichler was pictured putting defensive pressure on a Marion County player in a game won by BE 54-48. Bullitt Central junior Tiffany Allen, a defensive specialist, was pictured with the ball, driving for the basket in a game against Ballard. North Bullitt senior Tony Powell was pictured driving to the foul line in a game against Spencer County that the Eagles won. And North Bullitt Lady Eagle Stephanie Brown was pictured making a pass in a recent game with Nelson County.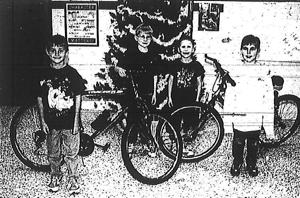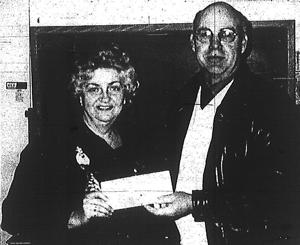 At Maryville Elementary, two "Patriots of the Month," Daniel Scott and Ryan Powell drew the names of Daniel Murphy and Dakota Dockery as the winners of new bicycles in the Relay for Life drawing held at the school.
Mural artists, and mother and daughter team, Carole Powell and Debbie Schindler were busy painting an interior wall mural at the Shepherdsville Christian Church.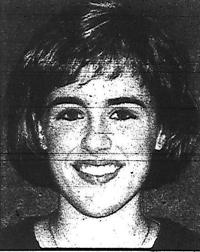 Leslie
Leslie Dorris of Mt. Washington, a former Bullitt County Junior Miss, was selected to be a part of the 2001 Kentucky Derby Festival as one of the court of princesses.
Hunters Hollow mayor Linda Parker was pictured receiving a $5000 check from Bullitt County Magistrate Dewey McClearn.
Old Mill Fifth Graders Grant Collins, Michael Mann, and Madeline Mann were selected to join the Kentucky Music Educator's All-State Children's Choir.
James McAuliffe brought his law enforcement experience home to Bullitt County, becoming a Bullitt County detective.
Danielle Fuchs and Jennifer Collins, two of North Bullitt's dance team, earned spots in a special performance with the University of Louisville Lady Birds. They attributed their success to their dance team coach Kristal Cissell, a sophomore at Louisville, and a member of the Lady Birds.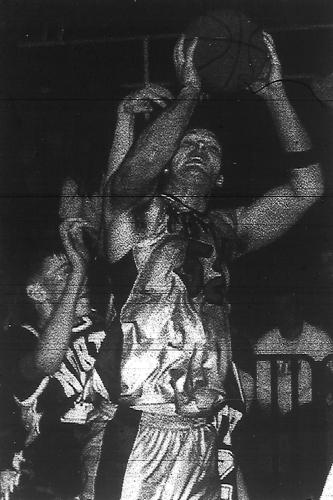 Matt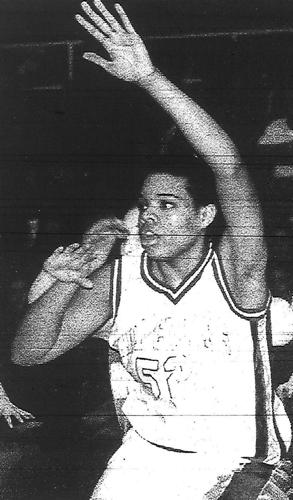 Brittany
Kirby Kemble, band director at Bernheim Middle, was pleased to have the following band members selected for the Fifth District All-District Middle School Band: Penny Bullock, Sarah Daniel, and Amanda McCall, clarinet; Katie Lee, bass clarinet; Sam Holcomb, baritone; Rachel Masden, alto sax; Chris Moore and Joey Whitaker, trumpet; and Rachel Haley, flute.
Joining them were these Bullitt Lick students directed by Cheri Greer: Noah Heath, alto sax; Daniel Hurt, trumpet; Justin Ysunza and Harlen Compton, trumpet; Beth Renfrow, clarinet; Thomas Akridge, bassoon; Jake Wise, mallets; Chris Giardina and Eric Hall, trombone; Stacey Harvey and Tyler Anderson, tenor sax; Megan Doan and Alana McLane, flute; and Alex Austin and Jason Bailey, tuba.
Also, Joan Wise's Hebron students: Jonathan Graham and Steven Trentham, trumpet; and Sara Geary and Laura Lawson, flute.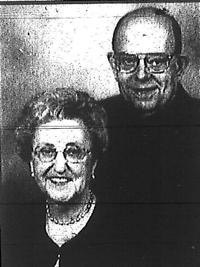 Wilma & Headie
Bullitt Central senior Matt McCubbins was pictured powering the ball up, as he scored 21 points in the Cougars' victory over North Bullitt. His teammate, Todd Spencer added 19 points in the 79-64 win. Chad Wooden, Jason Bruner, and Jonathan Smith combined to score 40 of the Eagle's points.
Bullitt Central freshman Brittany Anderson was pictured posting up as she prepared to score two of her 12 points in her team's 53-47 win over North Bullitt. Eagle scoring was led by Janna Funyak with 13.
John Stover's 33 points led Bullitt East to a 66-45 win over Meade County. Meanwhile, the Lady Chargers pulled out an overtime victory over Elizabethtown behind Brandy Beichler's 23 points.
And Headie and Wilma Lee celebrated their 50th wedding anniversary. Twenty years later they would celebrate 70 years together!
February 2001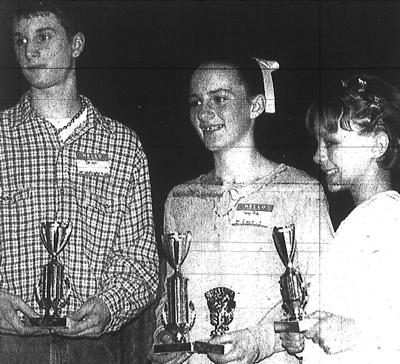 Brian, Haylea, and Bethany
The county spelling bee reached the tenth round before third place finisher, Bethany Simpson representing Pleasant Grove was eliminated. Then the remaining two contestants spelled their way through 18 more rounds before Brian Brashear of Mt. Washington Middle stumbled over the word "maimed," opening the door for the eventual winner, Haylea Sweat of St. Aloysius.
Kari Stewart of Bullitt East, Trina Henn of Hebron Middle, and Linda Bendorf of Mt. Washington Elementary were chosen as Bullitt County Teachers of the Year.
The North Bullitt Lady Eagles Dance Team won two events in the 2001 JamFest competition. Members included Rachel Wesley, Jillian Martin, Kristen Meredith, Jennifer Collins, Jasamine Curtis, Brianne Broderick, Alex Dixon, Danielle Fuchs, Ashlea Lewis, and Cassie Guenthner. Their coaches were Lori Bruner and Laura Heun.
Mt. Washington Middle School claimed the district Governor's Cup in academic competition. Their team members included the winning quick recall team of Sam Burress, Brian Brashear, Corey Warford, Patrick Buley, A. J. Woodworth, and Josh Capito; Stephanie Martin (1st in Composition), Tyler Hall (1st in science), Ben Porter (3rd in General Knowledge), Brooke Raymer (3rd in Language Arts), Virginia Stanley (5th in Language Arts), Stephanie Crigler, Robbie Smith (2nd in Mathematics), Andrew Darbo (5th in Mathematics), Nick Wells, Jodi Brashear, Alex Wimsatt (2nd in Composition), and Elizabeth Weekman.

Mt. Washington Academic Team
In the high school district academic competition, Bullitt Central's quick recall team placed first. Team members included Jason Thompson, Fred Paul, Dylan French, Lee Woods, Ian Akridge, Josh Powell, John DeFerraro, Greg Holt, Dylan Matlow, Beth Runion, and Dustin Jones. French and Runion also took the top two spots in the English composition category. In written assessment categories, Ryan Szrama of North Bullitt won in mathematics, Jason Thompson took the honor in language arts; Fred Paul won in both social studies and science, and Lee Woods captured first place in general knowledge.

Bullitt Central Academic Team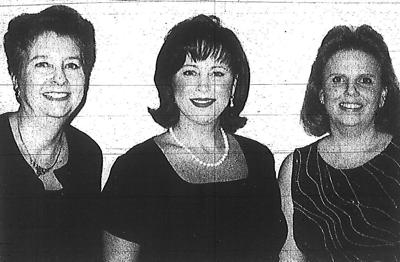 Carolyn, Cheryl, Sarah
Carolyn Sander and Sarah McDade were pictured with WAVE-3 anchor Cheryl Case at the Valentine Gala hosted by the Red Cross.
Whitney Wurzel of Bullitt Central, Leah Ferguson of North Bullitt, and Kristin Hardesty of Bullitt East joined Judge/Executive Kenneth Rigdon as he signed a proclamation saluting the FBLA chapters in Bullitt County.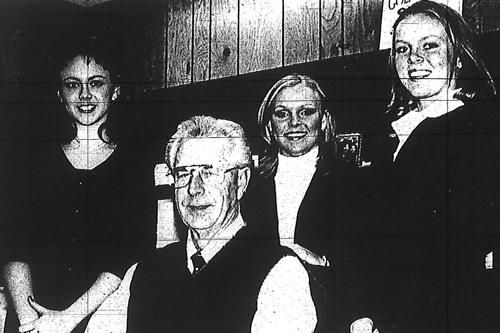 FBLA Proclamation
Washington County came to town undefeated, but that ended when Bullitt Central won 67-52 with Jason Rheaume scoring 17 and Todd Spencer adding 14, and Justin Saunders 11.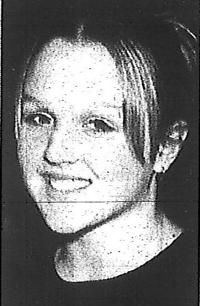 Brittany
Bullitt Central's Brittany Hartnett participated in a Shakespeare Competition, reciting one of the Bard's sonnets. She was building on her experience which included playing Alice in "Alice in Wonderland," and Shelby in "Steel Magnolias."
The Raptors took home the regular season championship in the Parks and Recreation 11-12 boys' basketball league. Team members included John Maulden, Kyle Nunn, Alex Young, Josh Heath, Michael Fitzner, Alan Beeler, Alex Buckner, Kyle Ramsey, and Josh Muir. Their coaches were Kenderick Heath and Bill Fitzner.
Ron Lasley of Shepherdsville carried the label of "The Faster Pastor" due to his exploits on the race track as well as his duties as pastor of an Okolona church. He finished in the top five in 14 of 16 races in his Ford Ranger, including a win and nine second place finishes.
Jami Wiedmar and Nathan Miles were crowned homecoming queen and king at Bullitt East.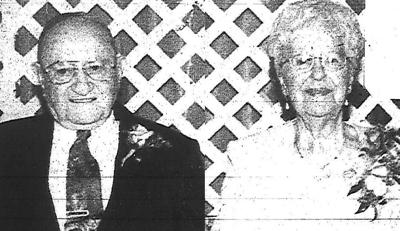 Morace & Eudora
Julia Sander, daughter of Hans and Carolyn Sander of the Nichols community, and a 1996 honors graduate of Bullitt Central, graduated summa cum laude from the University of Kentucky.
And Morace Burns and Eudora Evans eloped in 1931, and 70 years later they were still celebrating wedding anniversaries. They were students at Shepherdsville High School when they first met. As a side note, Morace and his brother Horace played basketball at S.H.S. and, as we've related before, at a school reunion Morace related that when he got in foul trouble, he and Horace would switch jerseys so he could continue to play.
March 2001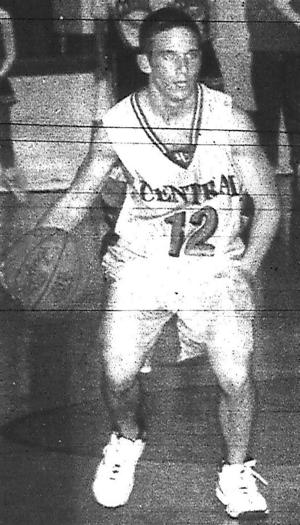 Adam Mitchell
Okay, it's March, so naturally we have basketball to report.
The Lady Cougars easily defeated North Bullitt 49-28 in district play to advance to the regional tournament. They were led in scoring by Tonya Jacobs with 17, and Amber Coy with 16.
Joining Tonya Jacobs on the District All-Tournament team were Erin Schuler and Staci Hunt from B.C.; Courtney Wooldridge, Melanie Keith, and Lauryn Hatchett from N.B., Whitney Faust and Amanda Dixon from B.E., and Amye Geary and Courtney Hall from Spencer County.
Meanwhile, the Cougars were in a battle with Bullitt East before coming out on top 74-69 to earn their trip to regionals. Jason Rheaume scored 18 and Todd Spencer tallied 13 to lead the Cougars, while the Chargers were led by Jeremy Vogel with 19 and John Stover with 15. The Cougars were lifted to victory largely due to the efforts of Adam Mitchell who came off the bench to score 10, 8 of them in the fourth quarter.
Joining Rheaume, Spencer, Mitchell, Vogel, and Stover on the All-Tournament Team were Dusty Lewis from B.E., Jonathan Smith and Roger Clark from N.B., and Darren Edwards and Nick Burns from Spencer County.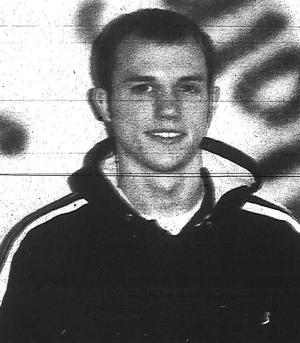 Russ MacDonald
In regional competition, both Bullitt Central teams won their first games. The boys defeated Anderson County 66-61, and the girls won a 3-overtime thriller over Trimble County 63-61. Sadly, both went down to defeat in the semi-final round.
In other sports, Russ MacDonald, a Bullitt East senior, brought home two championship trophies from the State Swimming and Diving Championships in Lexington. He placed first in both the 100 yard breaststroke, and the 100 yard freestyle.
Judge/Executive Kenny Rigdon got his picture in the paper again as he signed another proclamation; this one designating a week as "Read Across Bullitt County Week." Joining him this time were members of the media association including Ellen Swigart, Pat Hall, Phyllis Breuer, Kim Sego, Nancy Vance, and Christine McIntosh.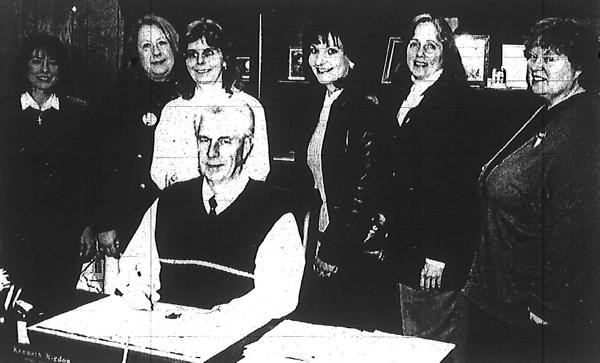 Junior Girl Scouts Samantha Clemons and Victoria Kmiec of Shepherdsville Troop 1274 were presented religious awards at the Catholic Girl Scouts Religious Awards Ceremony in Louisville.
The newly formed Young Composers Club at Bernheim Middle, visited Lebanon Junction Elementary and shared a concert in which Ann Thompson performed a solo piano act of Beethoven music; Corey Beaulieu performed on the electric keyboard; Brittany Woods and Nichole Basham played a flute duet; Sam Holcomb played the baritone horn; Emily Hasty on the flute and Amanda McCall on the clarinet played a piece called "Butterflies," and McCall also performed a piano solo; Brittany Reynold performed her own piece titled "Mellow Moods" on her flute; Ashton Wurzel played "Electricity for Keyboard" as her contribution; along with other performers including Kate Sutton, Crystal Worman, Ricky Shaw, Shane Williams, Nicholas Caldwell, and Kim Marshall.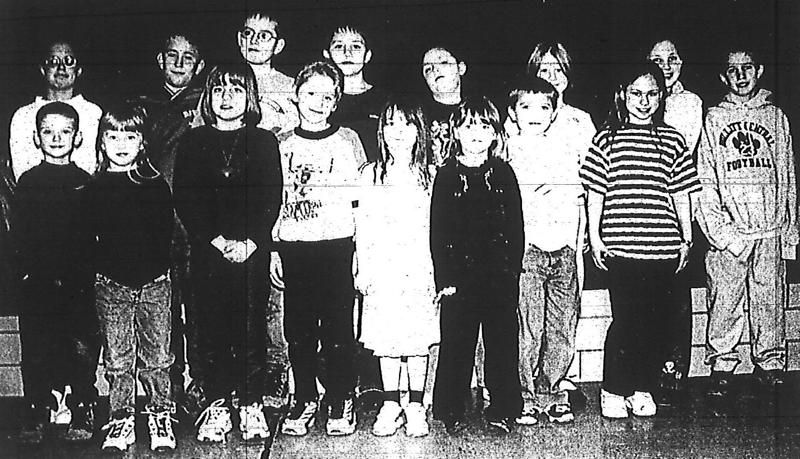 I wonder if these folks remember being "Students of the Month" at Nichols Elementary? They included Seth Hurst, Shelby Alford, Dana Fox, Matthew Vincent, Ashley Neidlow, Jessie Atkinson, Isaac Baldwin, Tiffany Bott, Amanda Williams, Michael Johnson, Joey Bentley, Dylan Fuller, Jamie Blakely, Danielle Biven, Krystine Patenavde, and Anthony Dockery.
And Austin T. Byers, age 10, had plans to attend Harvard and maybe study law or be a plastic surgeon; but what he was really in to was singing country music. Wonder how that turned out?
April 2001
The local FBLA students earned several first place standings in their regional competition. From Bullitt Central were Lyndsey Wurzel in local chapter scrapbook, Kimberly Jacobs and Leah Downey in nametag, Rusty Price and Dylan French in chapter website, and Whitney Wurzel in public speaking. From North Bullitt were Nikki Miller in introduction to business, and Courtney Skaggs as most talented.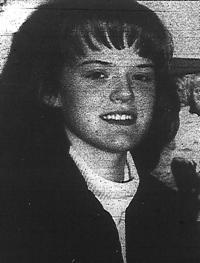 Tasha
Tasha Rash earned national recognition by the FFA for her community accomplishments, as she was featured in the New Horizons magazine. Among her accomplishments, she was the local chapter's reporter.
Maryville Elementary teacher Angeline Edwards drew on her personal experiences, as she instructed her students to do, and wrote a prose piece titled "Waiting for Judgment Day" that was published in a University of Louisville anthology book.
A group of North Bullitt students were planning to put on the play, "Our Miss Brooks," but needed a faculty sponsor. The students involved included Sarah Waddell, Daniel Lupton, Anthony Parker, Bethany Geiger, Tiffany Graham, Drew Joiner, Kim Jones, Kierstie Aubrey, Emily Riley, Trace Williams, Bryan Hoskins, Brad Dwyer, Jami Fontana, Stephanie Henry, Joy Williams, Amanda Brown, and Brooke Scroggins.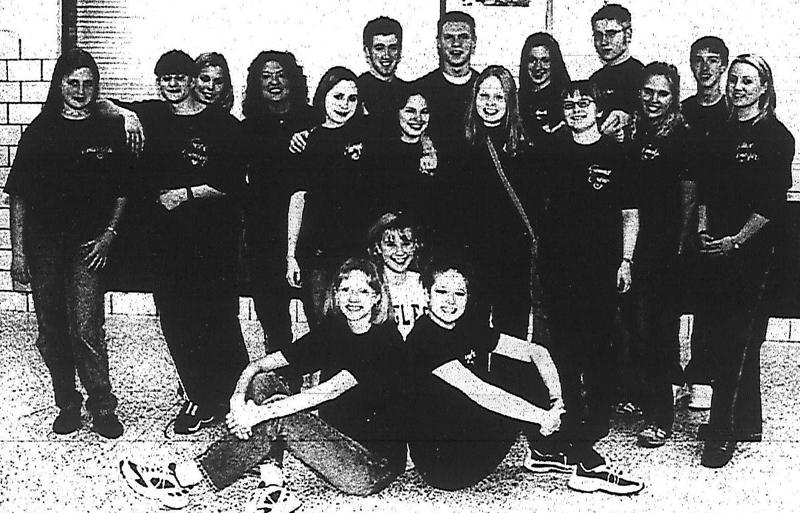 Our Miss Brooks
Cast
Kyle Skidmore, a junior at Bullitt Central, placed first in the North Regional FFA Contest. His program consisted of maintaining 11 acres of pumpkins and 24 head of beef cattle, among his other FFA activities.
Heather and Allyssa Mason were among the models for spring fashions at the Irene Carroll Style Show and Scholarship Luncheon.
The Conservation District essay contest winners included Haylea Sweat (St.A), Doug Reid (BMS), Sydney Carter (Old Mill), Lauren Atwell (Maryville), Amanda Poll (HMS), Tashia Rash (BC), and Leah Ferguson (NB). Haylea Sweat was the countywide winner.
In the poster contest, the school winners were Lauren Kemble (Cedar Grove), Kyle Bennett (Roby), Tiffany Rash (Brooks), Jenna Walker (Overdale), Samantha Dillander (Nichols), Morgan Chesher (Pleasant Grove), Brittany McClellan (Maryville), Jazmin Smith (Mt. Washington), Stephanie Schmidt (St. Aloysius), and Andrew Simmons (Lebanon Jct). Lauren Kemble placed first countywide. She also placed first in area competition which included contestants from eight counties.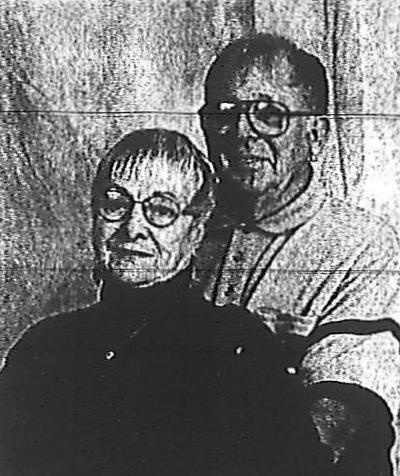 Ralph & Martha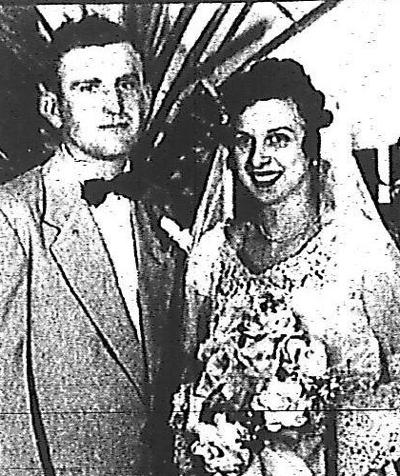 Cecil & Marjorie
Ralph and Martha Murphy were married at the home of Rev. Edgar Pounds in Mt. Washington on April 14, 1951, so that day in 2001 was a special anniversary for them.
Also celebrating their Golden Wedding Anniversary were Cecil and Marjorie Gentry. Cecil retired from General Electric; Marjorie retired from the county school system.
Chad Howard of Hebron Middle School was planning to spend time in Australia as part of the "People to People" program that was begun by President Eisenhower in 1956.
The Boots-N-Saddles Club presented awards to their top 10 point earners for the past year: Regina Bischoff, Candace Cooksey, Angel Lewis, Rachel Hilton, Delynn Hawkins, Courtney Boston, Stephanie Judd, Justin Hart, Cassie Huffman, and Ann Marie Thompson.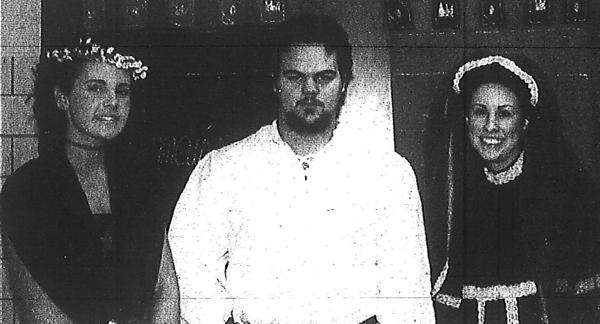 Niki Martin, Marc Terry and Lauren Scott were pictured dressed appropriately for North Bullitt's Renaissance Fair, a production put on by Dean French's history classes.
And Mike Farner wrote a touching tribute to North Bullitt's Clyde Muncy who had recently passed away. He wrote, "Muncy was as much a friend as he was a coach to the many players and fellow coaches that his life touched. Rare was the day when the coach wasn't smiling or laughing at a joke." He coached his girls' softball team to the state championship in 1988; and the North Bullitt field was named in his honor.
May 2001
The Bullitt County Junior Miss Scholarship Program contestants included Kristen Nicole Romans (NB), Keisha Lynne Wooley (BE), Maria Joy Rosenbarger (BE), Stephanie Rebecca Way (BE), Jenn Ann Rosell (BE), Tiffany Marie Kremer (BE), Katherine E. Williams (BE), Christene Nichol Theiler (BE), Stefanie Anne Sellers (BE), Crystal Rose Groce (BE), Courtney Nicole Frye (BE), and Ashley Taylor Smith (NB). The winner was Keisha Lynne Wooley, with Christine Nicole Theiler as first runner-up and Ashley Taylor Smith as second runner-up.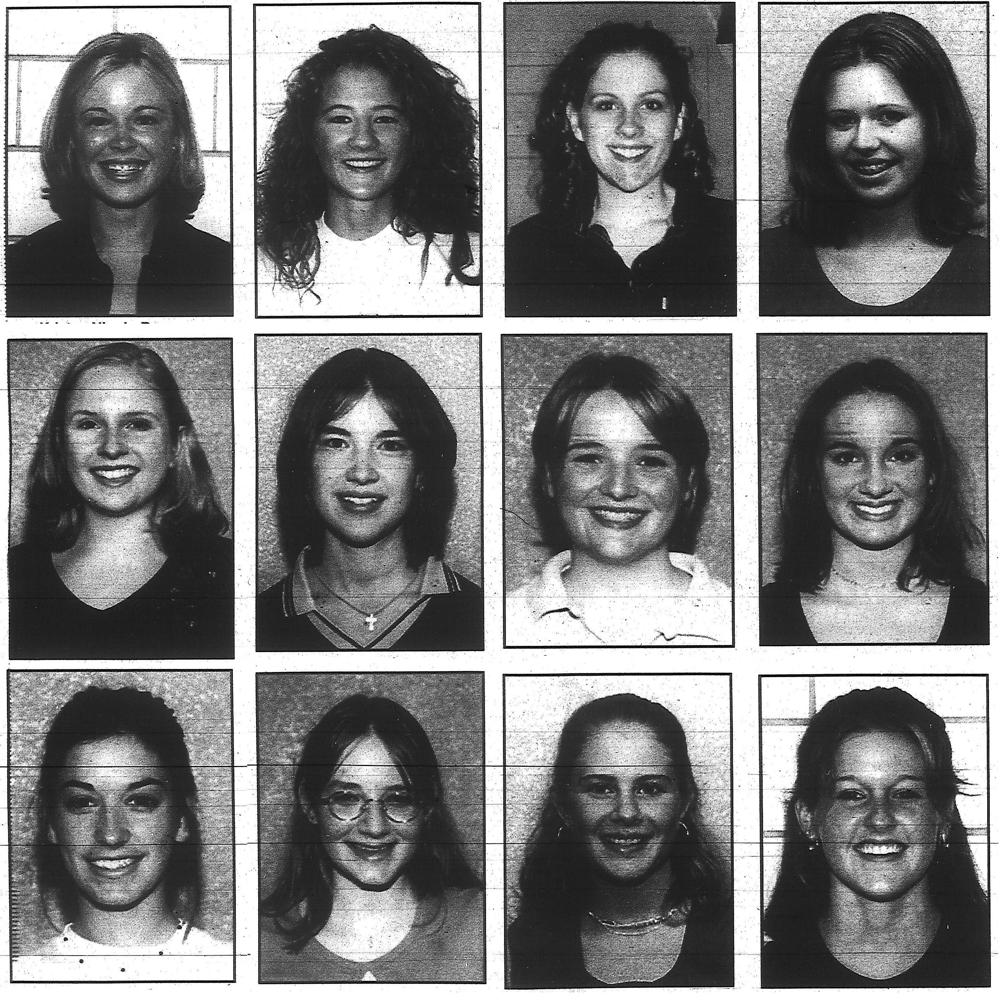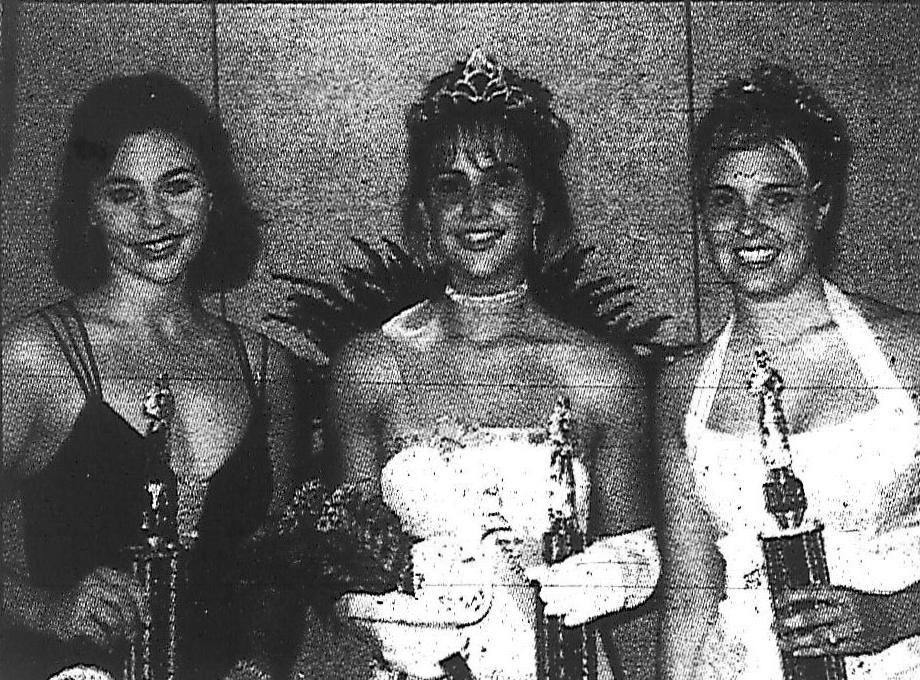 Ashley Smalley was crowned Miss Mount Washington at the town's spring festival. Second was Brittany Kerr, and third was Tiffany Smith who was also voted most photogenic. In younger categories, Jessica Smith was crowned Junior Miss Mount Washington, Lauren Grimes was Miss Mount Washington Pre-Teen, and Samantha Wilson was Little Miss Mount Washington.
North Bullitt's cheerleaders participated in the Pegasus Parade in Louisville as part of two floats. Team members included Katie Willis, Ashley Smith, Kari Lindsey, Kaci Hite, Kara Rodgers, Noelle Lewis, Amanda Robinson, Brittney Jaggers, Cassi Jessie, Karissa Lewis, Dawn Still, Kalynn McGrew, Brittany Arnel, Stephanie Sowders, Krista Masterson, Ashley Meredith, Channell Ferguson and Jessica Bard. The team sponsor was Susan Hatchett, and Kathy Willis was president of the booster club.
At regional competition the Bullitt East FBLA students earned four first places, six second places, and two third place prizes. Michael Fox (business math), Becky Firesheets and Brandon Pollett (desktop publishing), Tiffany Smith (Miss Future Business Leader), and Cristal Nester (most entertaining talent) were the firsts; Hannah Cunningham (accounting), Kristen Williams (intro to business), Ashley Clements (job description manual), Ashley Dorris (word processing), Lauren Maddox and Brittney Milby (bulletin board composition), and Kimberly Rogers (local chapter newsletter) were the seconds; and Ellen Krawjewski (intro to business communication) and Kristen Meadows (Accounting II) took the third places.
It was a three team battle at the boys' All-Bullitt County Track Championships with Bullitt East coming in first by 13 points. Some of the winners were Jarred Meadows (BE) in the 1600 and 3200 meter races; Matt Cottner (BE) 800 meters; Shawn Holbert (BE) in the 100 meter dash; Timmy Johnson (NB) long jump, triple jump, and high jump (tie); Evan Napper (NB) 400 meter; Shawn Marshall (BC) 110 meter high hurdles and 300 meter low hurdles; David Huff (NB) 200 meter dash; Brian James (BC) discus; and Matt McCubbins (BC) shot put.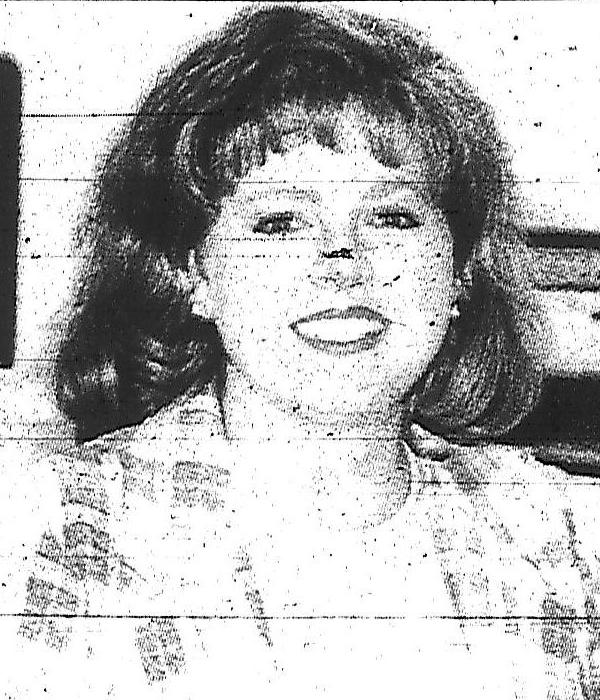 Beth Cassity
On the girls' side, Bullitt East easily won the meet, scoring 94 points, more than the other two schools combined. First place finishers included Angela Marenger (BE) 100 meter and 300 meter hurdles; Hannah Cunningham (BE) 100 meter dash; Heather Smith (BE) 400 meters; Robin Tedder (BC) 800, 1600 and 3200 meter runs; Kelly Close (BC) 200 meter dash; Jamie Sacra (BE) high jump and shot put; Whitney Faust (BE) discus; Heather Brown (NB) triple jump; and Natalie Biesel (BE) long jump.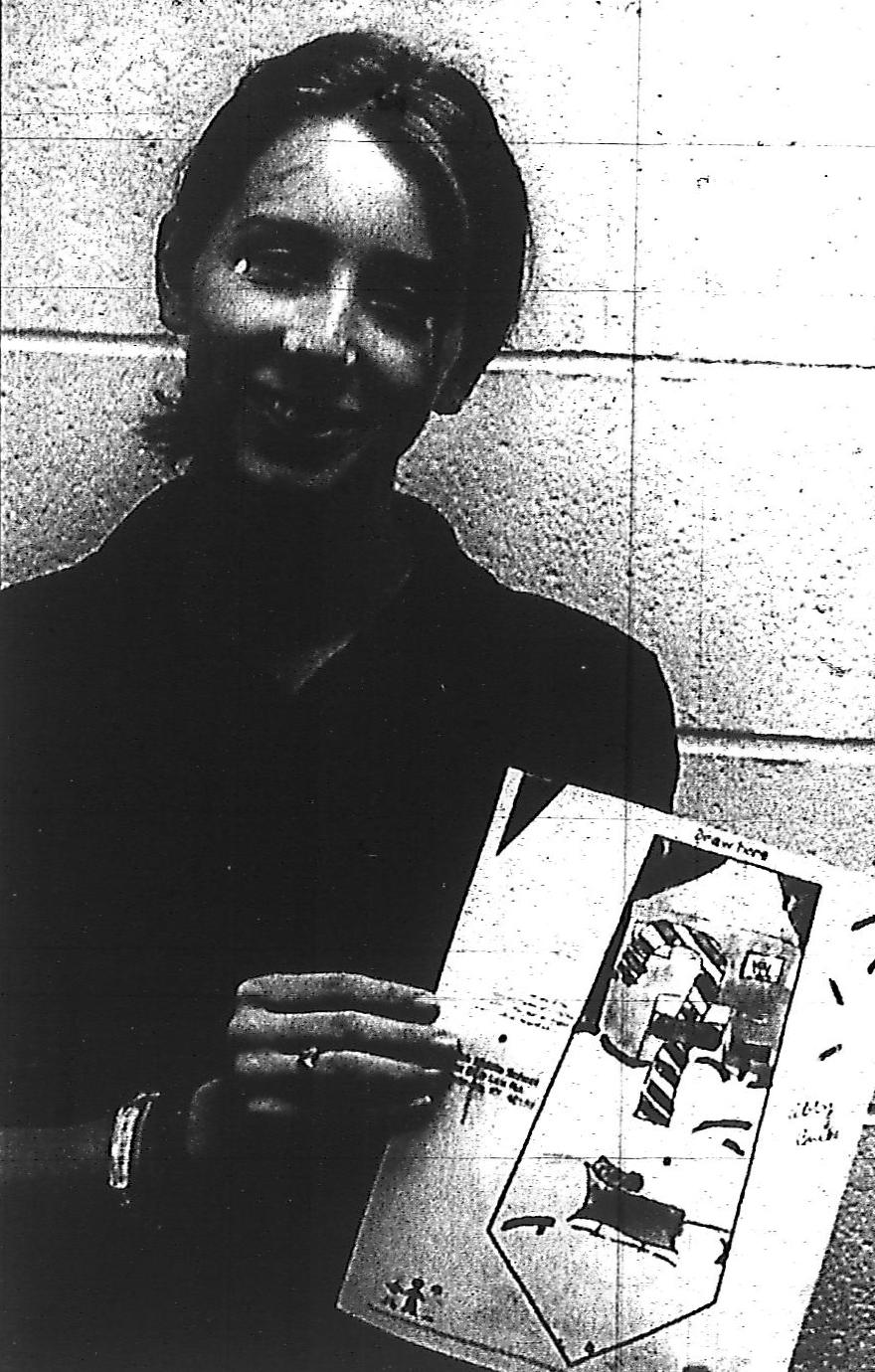 Abby Burke
Beth Cassity became the new executive director of the Bullitt County Chamber of Commerce.
The Pioneer News went online beginning May 15th.
Kings Baptist Church welcomed a new pastor, Dr. Michael Hail.
Chad Lynch joined the county health department as a Health Educator, joining Cynthia Brown in that role.
And Abby Burke, daughter of Ted and Lisa Burke of Shepherdsville, won the National Save the Children Art Contest with her necktie design titled "Santa's Place" which depicted a snow-covered house with a large candy cane pole. A student in Becky Sharp's art class at Bullitt Lick, she earned a $500 savings bond.
June 2001
The following young ladies were contestants in the 2001 Miss Bullitt County Fair pageant: April Dawn McCubbins, Ashley Twilly, Jessica Dawn Cunningham, Angela Brooke White, Stephanie Lynn Bohannon, Kari Marie Lindsey, Tashia Marie Rash, Elizabeth Renee Thompson, Sara Brangers, and Jessica Moore who was crowned Queen.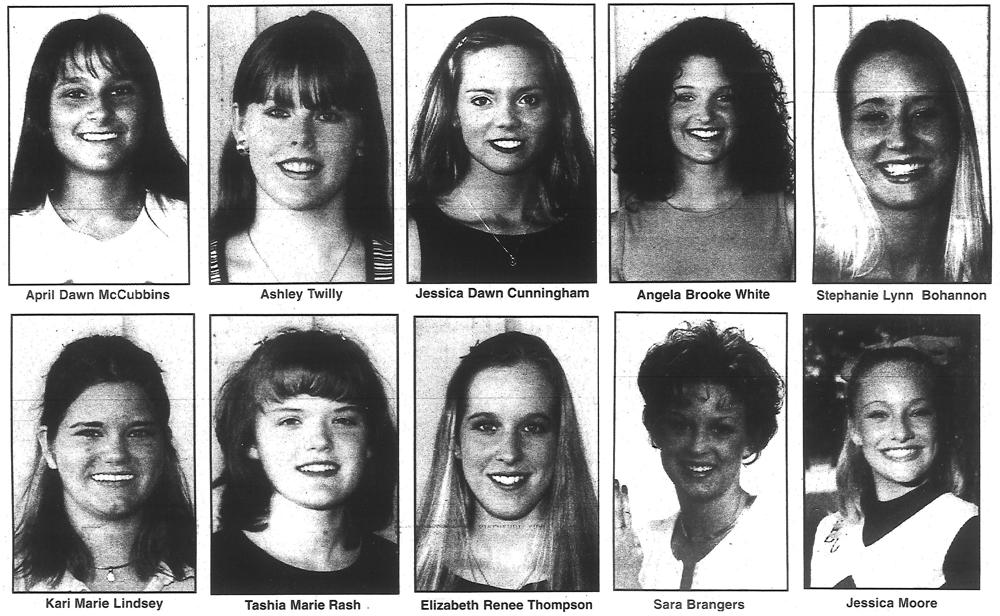 The Teen Miss competition included Jessica Leigh Kearney, April Danielle Bowling, Tori Clardy, Shelly Weber, Tami Jean Farmer, Ann Marie Tinnell, Shana Newsome, Crystal Hinton-Quire, Stephanie Kay Johnson, Melissa Jean Rummage, Holly Dafler, Natasha Cole, Pamela Nichols, Brandy Johnson, Candace Coots, and Patrissa Richard. The winner was Tori Clardy, daughter of Troy and Sharon Clardy.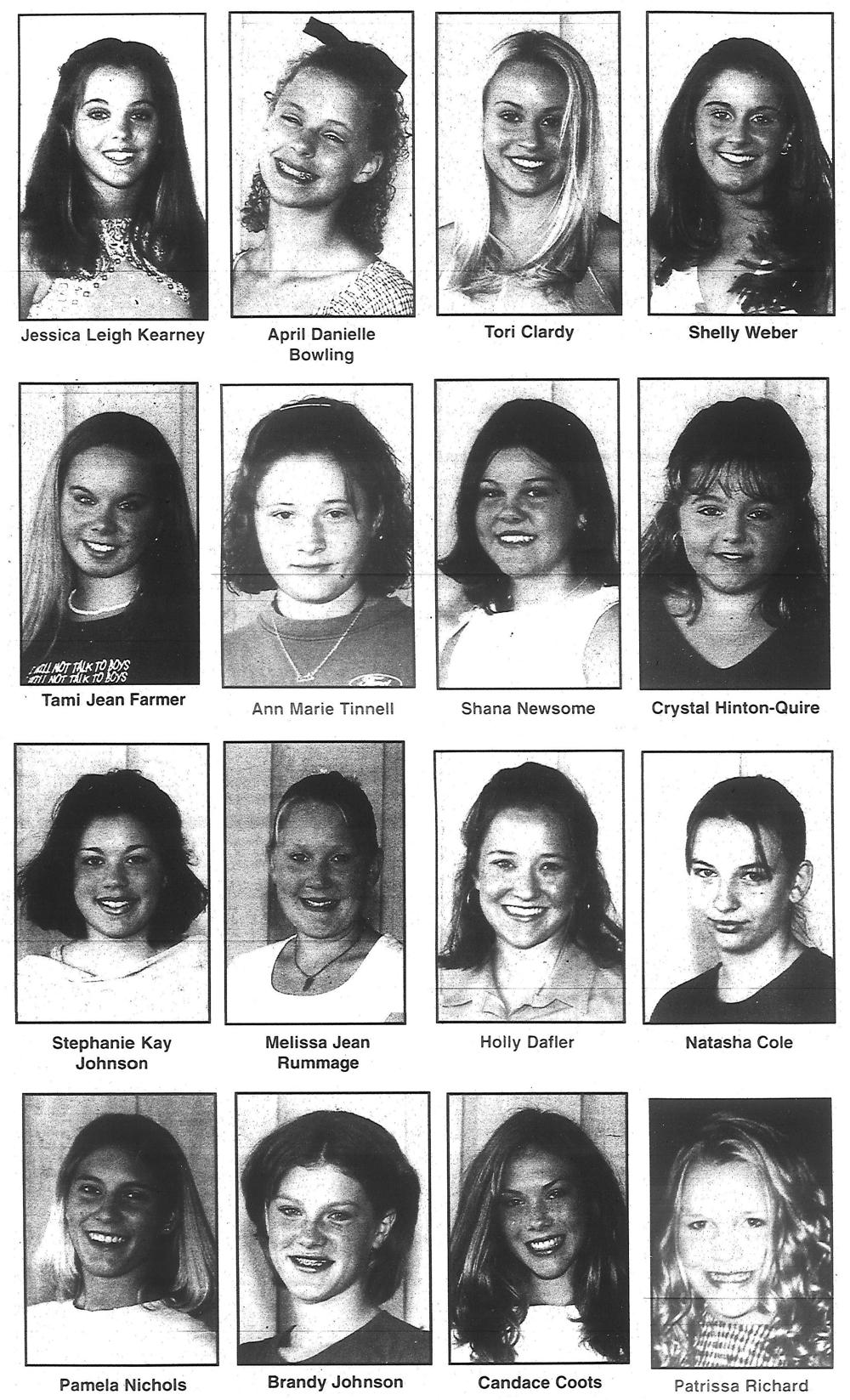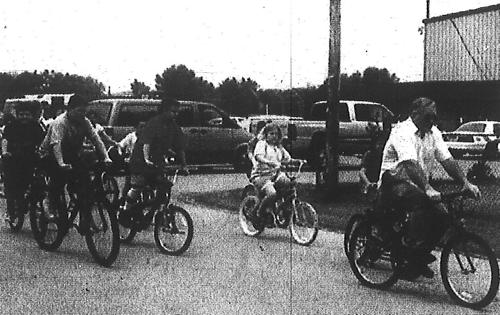 Mayor Leemon Powell was pictured leading the bike rally parade though the city of Hillview.
Bill Robey died. A native of Missouri, he was active in many Bullitt County groups and organizations including serving as the chairman of the local Democratic Party, being a board member of the American Cancer Society, a member of the Fellowship of Concern, and many others.
Beth Renfrow played the clarinet, Justin Ysunza the trumpet, Chris Giadina the trombone, and Alex Austin the tuba in a jazz quartet at Bullitt Lick Middle School's grand recital following the band's superior performance at a Music Showcase Festival in Ohio.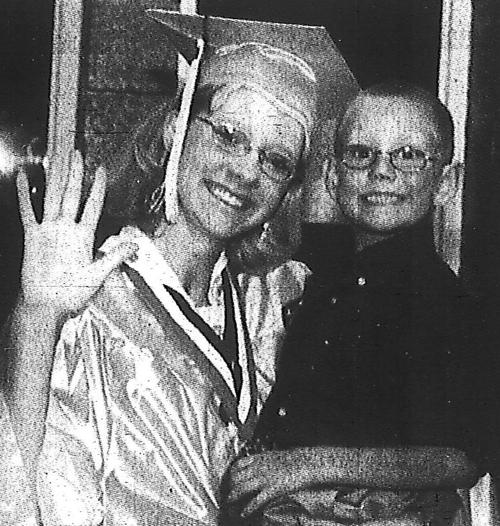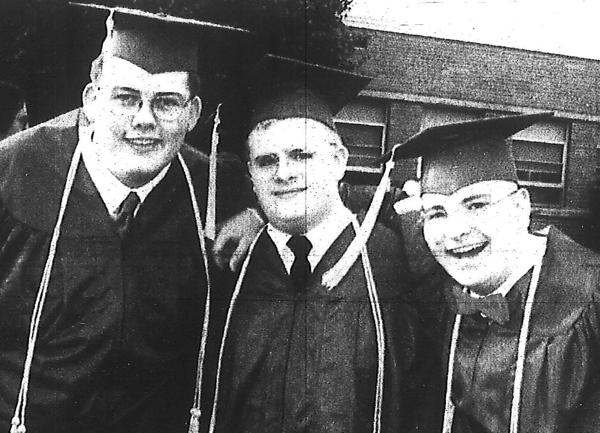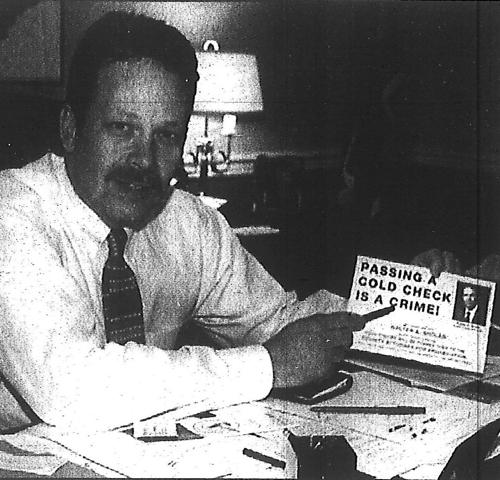 Tiffany Graham was pictured with her nephew before the North Bullitt High School commencement exercises.
Fred Paul, Jason Thompson and Jasper Smith posed for a picture at the Bullitt Central commencement.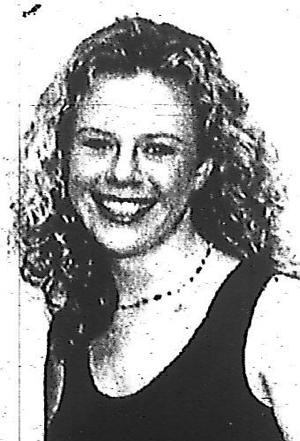 Lesley Rowland
In one of the public servant roles he has played, County Attorney Walt Sholar was pictured in an article about cracking down on writing bad checks.
Willie Maye Hackett died at the age of 93. Her pallbearers were James Sears, Roy E. Welch, Bob Bush, Steve Plenge, Ted Korfhage, and Jimmy Hamilton. Honorary pallbearers included Gay Hamilton, Clayton Sears, and Bruce Hamilton. She was one of the many people who lost loved ones in the 1917 Shepherdsville train wreck, losing her mother.
Leslie Rowland was presented the Outstanding Senior English Major Award at the Murray State Honors Day. I know John and Marilynne were justifiably proud.
Bullitt East senior Josh Chesser was selected to play in the East-West All-Star Football Classic.
Juliane Walter, Daniela Costa, and Julaluk Malaisiriratana traveled a great distance to spend time in Bullitt County where they briefly attended school here as exchange students.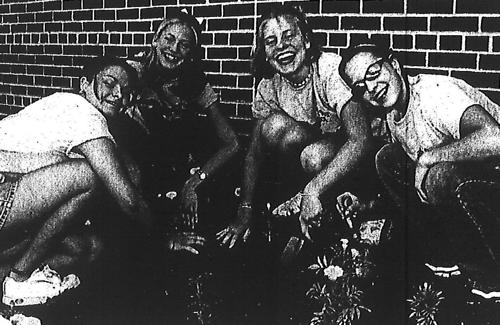 I wonder if Keisha Freelan, Amanda Robison, Britney Brown, and Amber Squires remember getting their picture taken while working to beautify their school grounds?
Staci Hunt of Bullitt Central signed to play soccer for St. Catharine College, instead of the basketball she had thought would be her college sport.
John Harper, former State Representative and former Bullitt County Judge Executive passed away at the age of 71.
The 29th District All-Tourney baseball team included Eric Sollman and Erik First of Bullitt Central; Joe Hager, Chris Childers and Norm Casse of North Bullitt; and Ryan Martin, Jeremy Thompson, Chris French, and Aaron Sollberger of Bullitt East.
On the softball side, the All-Tourney Team included Melanie Keith, Kelly Johnston, Tracy Loeffler, and Heather Carney of North Bullitt; Amanda Lucas, Lea Warren, and Angie White of Bullitt East; and Lindsey Seeders and Kelly Profitt of Bullitt Central.
Another death in the community was that of Jack Plenge, co-owner of Valley View Farms, and local land developer.
The Bullitt Central FFA Chapter, including Alan Foster, Lindsey Sneed, Tashia Rash, Kelly Staley, Brandon Beatty, Kerry Lavely, Josh Riggle, Cindy Blevens and Kyle Skidmore, was awarded the State Gold Emblem, the highest honor a chapter can receive on a state level.
July 2001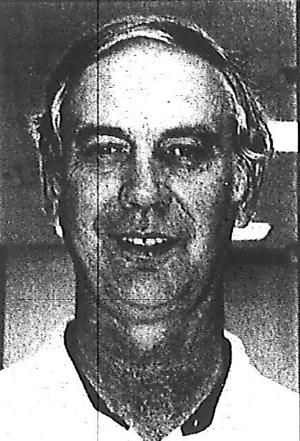 Boyce Bruner
Boyce Bruner retired from Bullitt Central after 27 years as F.F.A. sponsor and agriculture teacher, and planned to focus on family farming at his Breckinridge County farm.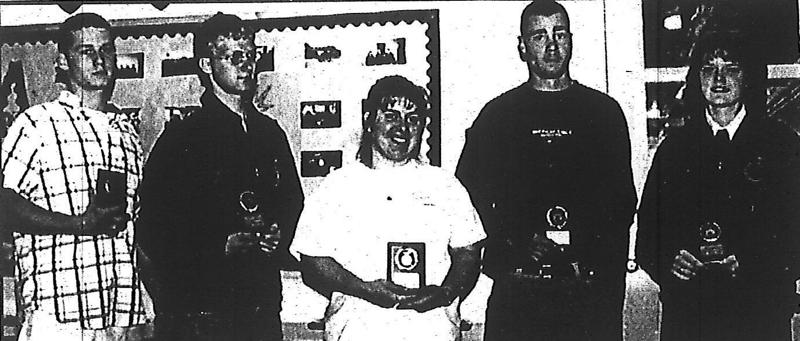 At their annual awards ceremony, the outgoing F.F.A. officers were recognized. They included Benji Smith, David Barnes, Kerry Lavely, Kyle Skidmore and Tashia Rash.
Members of the 2001 All-Bullitt County Baseball Team included infielders Jonathan Smith (NB), Norm Casse (NB), Ryan Martin (BE), Tommy Schorck (BE), Chris French (BE), and Tag Greathouse (BC); outfielders Chad Wooden (NB), David Caswell (NB), Ashley Waddell (BE), Justin Broughton (BE), and Brooks Sketo (BC); catchers Eric Sollman (BC) and Aaron Sollberger (BE); pitchers Erik First (BC) and Chris Childers (NB); and utility fielder Joe Hager (NB). Players of the Year were Erik First and Chris French.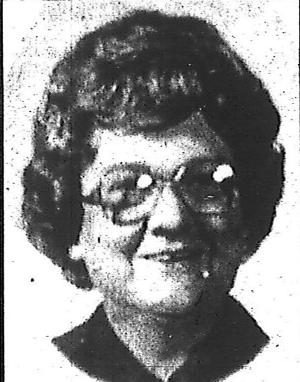 Catherine Weller
Members of the 2001 All-Bullitt County Softball Team included Kelly Profitt, Danielle Nugent, Mindy Seeders, Tish Carpenter, and Lindsey Seeders from Bullitt Central; Heather Carney, Raquel Pearson, Beth Larson, Melanie Keith, and Tracy Loeffler from North Bullitt; and Angie White, Ashley Ruley, Amanda Lucas, Lea Warren, and Katie Seitz from Bullitt East. Kelly Johnston, an 8th grader from North Bullitt, was honorable mention. Amanda Lucas was county player of the year.
Catherine Weller was 76 when she died in July. She was a former vice-president and retired cashier of the Bullitt County Bank. She and her sister Swearingen Weller were daughters of Alfred Phillip and Alleen (Swearingen) Weller, and granddaughters of William Riley and Sophronia (Masden) Weller.
Marla Rosenbarger was selected as one of three Bullitt County students to participate in All-State Choir.
Eric Sollman, a Bullitt Central senior, received the first ever Dan Winkler Memorial Scholarship for concert choir members. He planned to attend Western and pursue a career in broadcasting.
James and Virginia Welker celebrated their Golden Wedding Anniversary. James was a native of Lebanon Junction, and they had lived in Bullitt County for 50 years.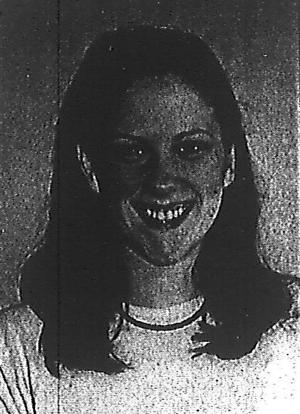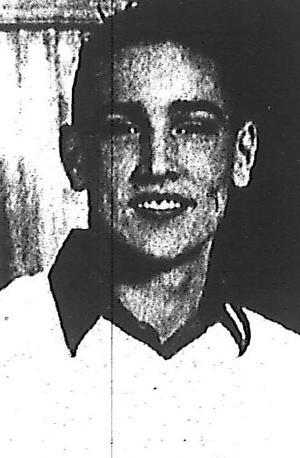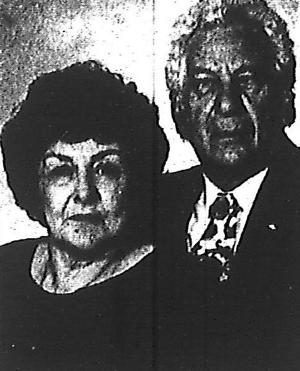 Marla Rosenbarger | Eric Sollman | James and Virginia Welker
New officers for the Bullitt County Woman's Club were installed. They included Sharon Klosterman as president, Rhonda Welch as first vice president, Betty Porter as second vice president, Janet Hughes as secretary, Donna Stout as treasurer, and June Daugherty as parliamentarian.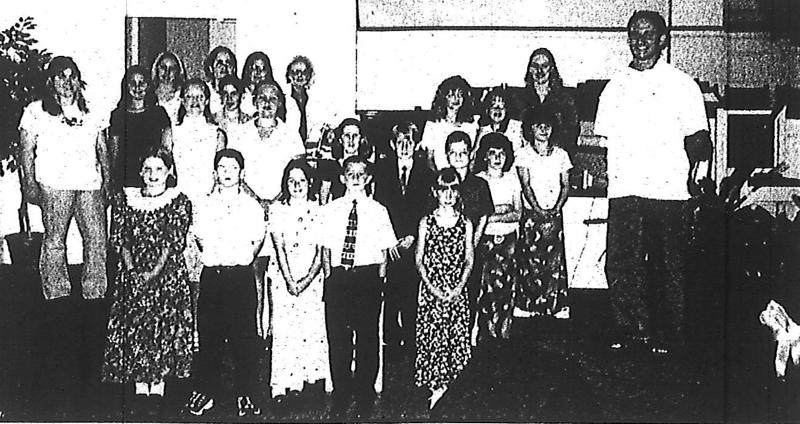 Shirley Lakes held her annual piano recital at Shepherdsville First Baptist. Performing were Erica Schmidt, Ben Freeman, Brooke Reesor, Haley Beisler, Courtney Timperman, Andrea Reesor, Ben Dant, Theresa Shepardson, Sarah Crenshaw, Jessica Chester, Kelly Parker, Adam Mitchell, Ben Kemble, Ryan Parker, Julie Wolfe, Rachel Loftis, Ashley Dones, Lauren Kemble, Laura Lawson, Kerry Lavely, Paige Reesor, Rachel Crenshaw, Jami Fontana, Veronica Decker and Lindsay Harned.
Shepherdsville First Baptist welcomed a new pastor, Dr. Gary Hardin, and his wife Linda. The Hardins were from Alabama, but his most recent post was in Ann Arbor, Michigan.
Jaime King, a teacher at Bullitt Lick, was pictured with Anthony Caulk as he worked with the Lightspan program, a part of the summer camp program at Hebron Middle.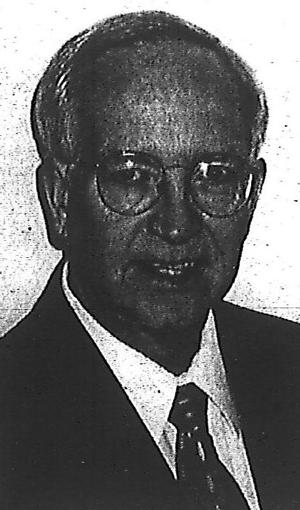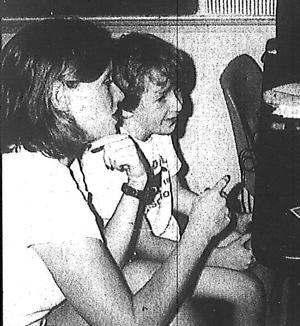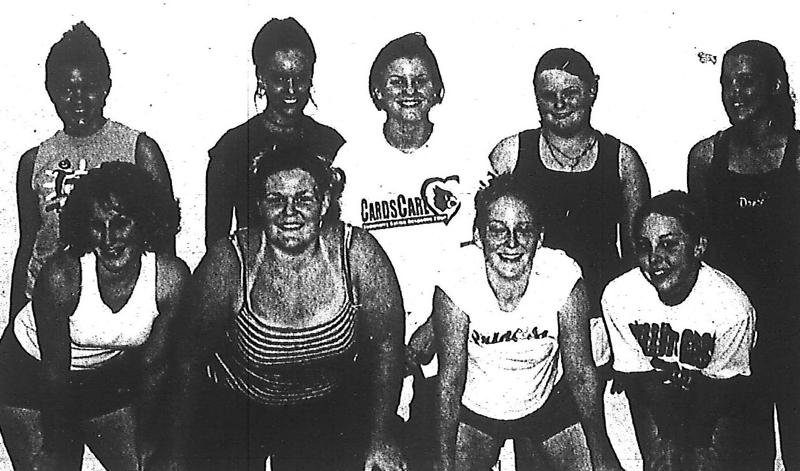 Gary Hardin | Jaime King and Anthony Caulk | The Purple Rage
The Purple Rage dance team was pictured in the paper. Members included Keri Deeming, Cristal Nester and Christina Logsdon from Bullitt East; Danielle Fuchs from North Bullitt; and Jenny Edwards, Nikki Shelton, Nicole Wetzel, Sandy Pottinger and Sara Miller from Bullitt Central.
Bullitt Central's Justin Saunders was a late addition to the East All-Star team, and contributed six points on two three-pointers. And 6-7 center Todd Spencer, also from Bullitt Central, contributed 16 points as the East All-Stars defeated the West team 102-62.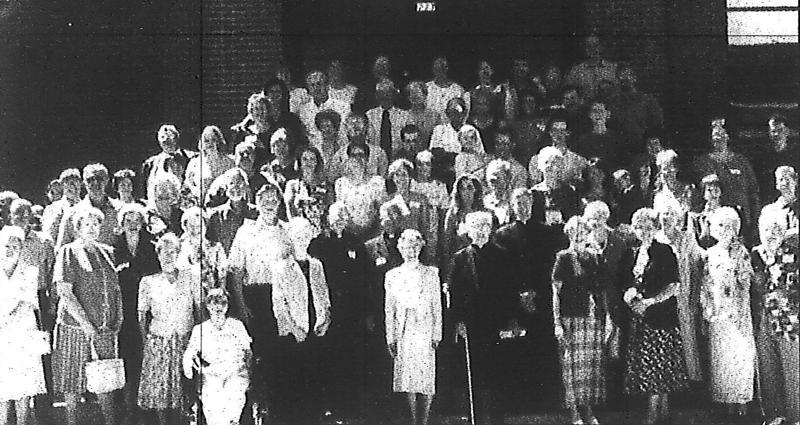 And were you at the "Blessing of Memories" ceremony at St. Benedict School, and did you get in the picture of the St. Benedict school community group that gathered to pay homage to the closing school's memories?
August 2001
Oretha Hopewell Ridgway, a retired Nichols Elementary teacher, died at the end of July. Oretha had provided the newspaper with the happenings of West Bullitt for many years. She was survived by two daughters, Janet Belcher and June Dawson.
He played basketball at Shepherdsville High School, and taught at both Lebanon Junction and Hebron before moving to North Bullitt, and coached both basketball and tennis. Now, after 27 years in front of classrooms, Scotty Morrison retired from North Bullitt.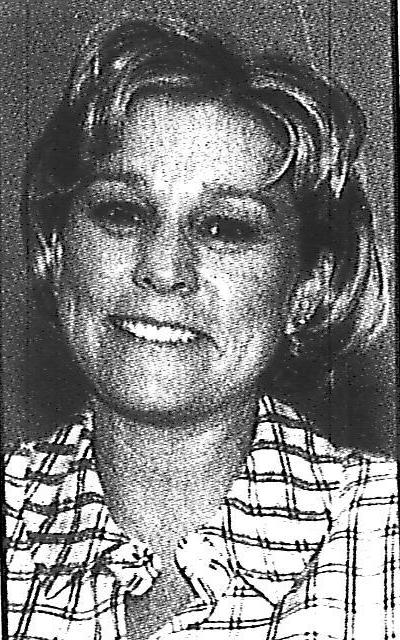 Susan Osborne
Other school retirees included Mary Ruth Marcilliat and Cynthia Webb who both retired from Roby Elementary, Carolyn Gnau at Maryville, Donna Wyatt at Nichols, and Linda Staples at Brooks.
Also retiring, this time from the Circuit Clerk's office, were Ann Duncan and Loretta Thompson who had a combined 60 years of service.
Duncan was a third generation court clerk. She began her career by working for her mother Ruth Duncan who had worked for her mother, Nancy Strange who had worked in the office since 1937.
Susan Osborne took on the role of school principal at Brooks Elementary. The Nelson County native taught in Nelson and Hardin counties before accepting the job at Brooks.
Abigail Pittman of High Point, N.C. was largely responsible for a gathering of about 150 descendants of the Brooks that settled the community that bears that name in Bullitt County.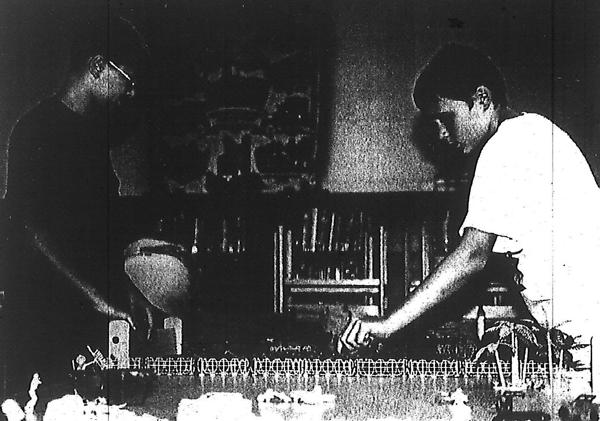 Jake Kuprion and Steven Murphy
The 2001 Bluegrass State Games saw a number of medal winners from Bullitt County including Terry Price in archery; Brianna Broderick, Marissa Martin, and Christa Tinnell in gymnastics; Bradley Baker, Michael Bieckert, Ben Freeman, and Mason Turlington in swimming; and Wes Broderick, Andy Coleman, Brett Hatfield, Tate Hatfield, David Huff, Marea Ingwersen, Tim Johnson, Jessica Marks, Jimmy Marks, Kathy Marks, John Milburn, Lynsey Milburn, Reese Milburn, Shane Milburn, Tamlyn Milburn, and Trase Milburn all in track and field.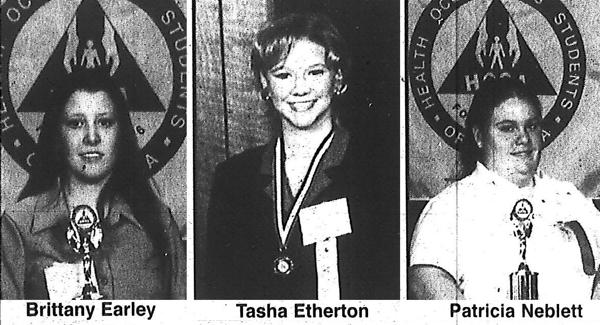 Jake Kuprion and Steven Murphy were pictured designing a community at computer camp at the Lebanon Junction Explorers Camp.
Two Bullitt Central seniors Brittany Earley and and Tasha Etherton, and North Bullitt graduate Patricia Neblett each won awards at the annual Health Occupations Students of America competition held in Louisville.
Joshua Begley of Mt. Washington, and a sophomore English major at Alice Lloyd College, placed second in a fiction writing contest.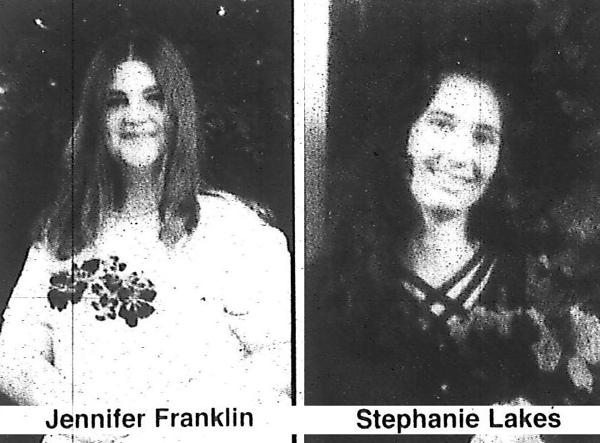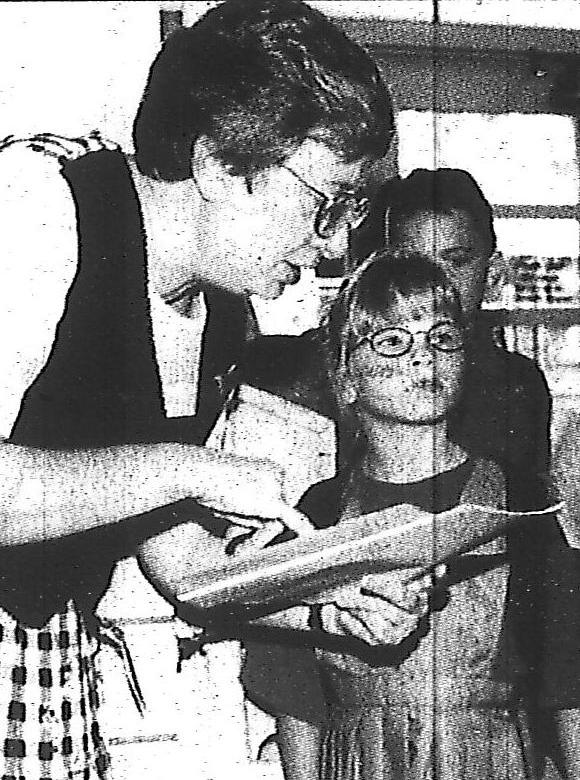 North Bullitt graduates Jennifer Franklin and Stephanie Lakes earned medals at the VICA state competition. Franklin won a gold medal in culinary arts. Lakes placed second in the food and beverage category.
Vonda Irvin was pictured receiving directions from Diana Newman on her first day at Lebanon Junction Elementary.
The week before school started, nine Bullitt Central teachers spent their time painting the halls and classrooms. This volunteer project was led by Melanie Walker and including Mark Klaczak, Sarah Hardin, Terry Cox, Melissa Williams, Brian Meers, Shannon Hall, Angela Cunningham and Doug Lucas.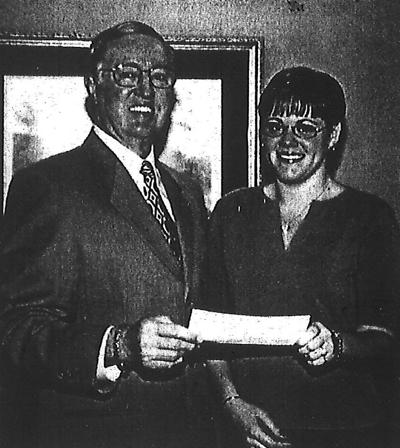 Bill Hardy & Renee Dennison
E. J. Troutman died August 16th at 90. Always a gracious lady, Mrs. Troutman and her wonderful staff of workers always made lunch time at the Shepherdsville school a pleasure.
The Flynn Brothers hosted a reunion at Paroquet Springs for the 128th Evacuation Hospital World War II unit. Their parents were members of this unit that helped to save the lives of so many wounded servicemen.
Renee Dennison, a Bullitt Central graduate, was pictured receiving a check from Bill Hardy representing the James W. Hardaway Memorial Scholarship. Renee attended the University of Louisville and majored in nursing.
Mt. Washington resident and local singing sensation Calvin Johnson was scheduled to appear on the MDA Labor Day Telethon.
And how many nine-year-olds do you know that have already driven 65 mph? Teia Irvine accomplished that at the Ohio Valley Raceway in the Junior Dragster Division.
September 2001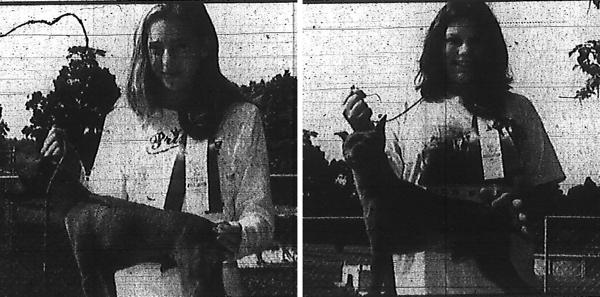 Jennifer & Penny
Jennifer Cundiff and Penny Bullock of Brooks had "best in breed" wins at an Ohio Kennel Club show. Both were pictured in the paper, Penny with her Fox Terrier Skippy, and Jennifer with Newbie.
Phil Yochim, staff writer for the newspaper, wrote an interesting article about Peg's Therapeutic Ponies located on Wales Run Road, and operated by Peggy Edwards. The article described the work of a horse trainer named Paul Vance who used "the natural way" to train horses and prepare them for the saddle.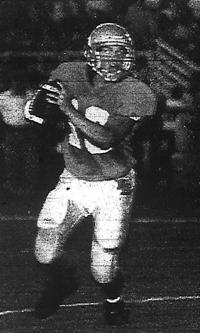 Landon Collins
Senior running back Jon Kirk of Bullitt Central found himself running the offense against a superior Bullitt East team when quarterback Gary Vanhoozer and backups Justin Crady and Nic Owens all suffered injuries.
Bullitt East quarterback Justin Broughton also went down early in the game, but Landon Collins, an experienced back-up, led the Chargers to an easy home victory.
One of the few bright spots for Central was when Brandon Close darted 20 yards to near mid-field for a first down. Otherwise it was mostly East as they cruised to an 86-0 win.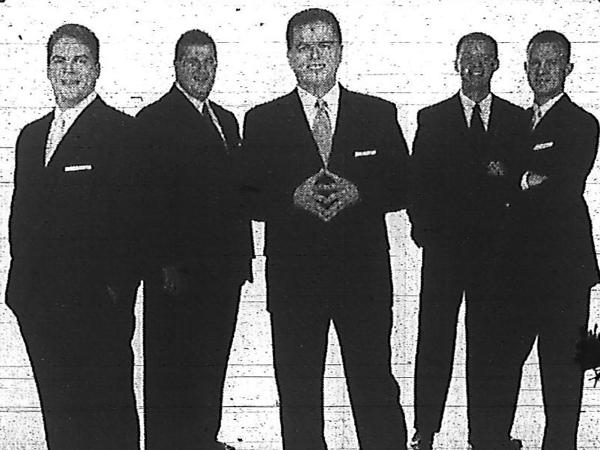 The Journeymen
In their game against Fairdale, Bullitt East came away with a 30-24 victory largely based on two kick-off returns for touchdowns. In the first half, Shawn Holbert returned a kick-off 80 yards for a TD. Then, with two seconds left in the game, Matt McIntyre picked up the kick and raced 70 yards to the end zone for the victory.
Tom Barr wrote that all but a 25 foot portion of the courthouse could fall victim to the wrecking ball. County Judge Ken Rigdon said it would be too costly to try to renovate the old courthouse. Magistrate Dewey McClearn suggested that the front portion be used for some kind of museum.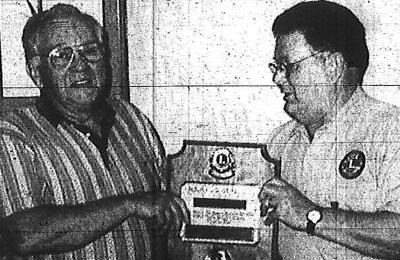 Bill Cox & Bill Monhollon
Stacey Murphy, David Grant, Michael Mardis, Anthony Facello, and pianist Brad Kemp of the Journeymen celebrated the group's 18th year with a concert at Pleasant Grove Baptist.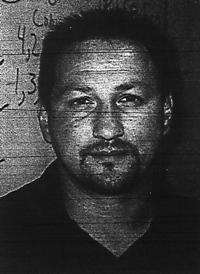 Jeff Phelps
Jeff Phelps went from being a regular volunteer at Mt. Washington Middle to being one of its new teachers. Phelps had also served as an assistant football coach for the community's youth football team. Earlier he had spent more than 15 years working on aircraft for the Air Force.
Long-time North Bullitt Lions Club member Bill Cox received the highest honor the organization can bestow on a member by receiving the Melvin Jones Fellowship honor. It was presented to him by fellow-member Bill Monhollon.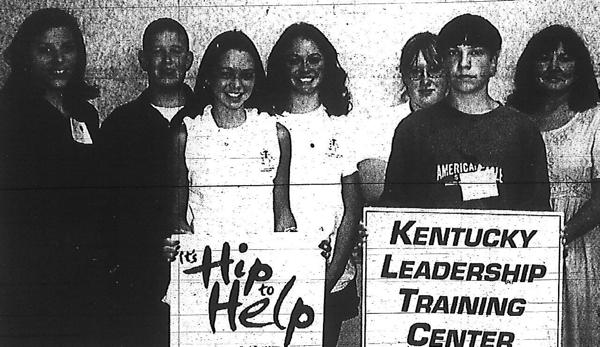 Red Cross Youth Awards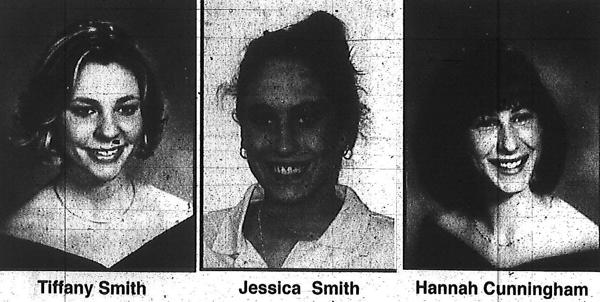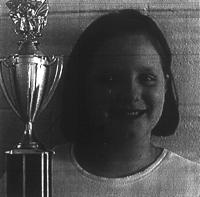 Toni Wheeler
Toni Wheeler, daughter of Kendra and Darrin Wheeler of Shepherdsville, and a 5th grader at Brooks Elementary, won the North Central Kentucky Spelling Bowl held in Elizabethtown.
Nathan Britt, Lynsey Wurzel, Whitney Wurzel, Amanda Phelps and Matt Morrison were honored by the local American Red Cross Service Center for their service to the chapter. Pictured with them were Amy Olson and Susie Fields.
Bullitt East students Tiffany Smith, Jessica Smith, and Hannah Cunningham represented their school's FBLA chapter at the national meeting in Florida.
Jon Burleson, staff writer for the newspaper, wrote about Shepherdsville police officers Dan Patchin, Greg Terry, and Adam Wheeler, along with Bullitt County Deputy John Meyers who were serving as School Resource Officers.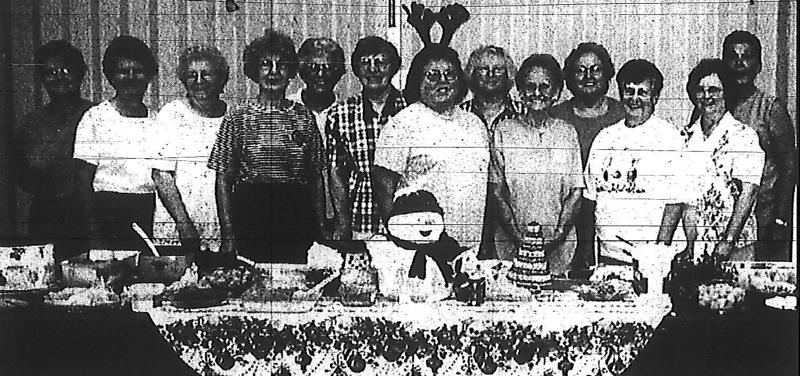 Heritage Homemakers
The Heritage Homemakers group was pictured in the paper. They included Wanda Cox, Lucy Combest, Kathleen Potts, Roxie Bishop, Opaline Roark, Jennettia Crigler, Nora Etta Kleinhelter, Doris Hargrove, Rosa Cornett, Doris Edgar, Kathy Etherton, Betty Brinner and Brenda Eddington.
And lest we ever forget, on September 11th a series of four coordinated terrorist attacks included two that brought down the World Trade Center in New York City, and another that significantly damaged the Pentagon in Washington, D.C.
October 2001
Tom Pack spoke to the local genealogical society about the first year of the county's existence in 1797.
Bullitt East High School librarian Mary Parker was pictured showing students around the school's new media center.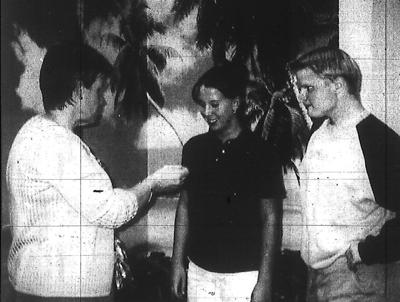 Mary Parker at BEHS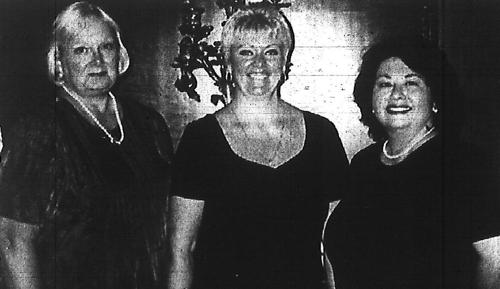 City Clerks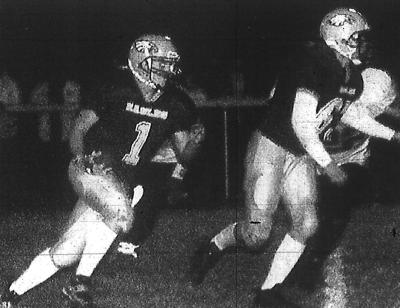 Coleman and Wolff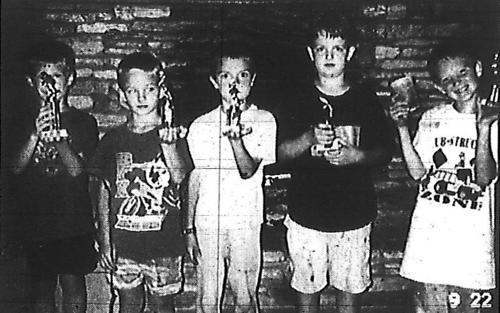 Cub Scouts Fishing
City clerks Betty Bradbury of Hillview, Tammy Owen of Shepherdsville, and Gale Park of Mt. Washington each earned the prestigious Certified Kentucky Municipal Clerk designation at the Kentucky Municipal Clerks Institution.
North Bullitt senior running back Andy Coleman was pictured looking for running room behind the blocking of junior David Wolff in game against Louisville Central High School.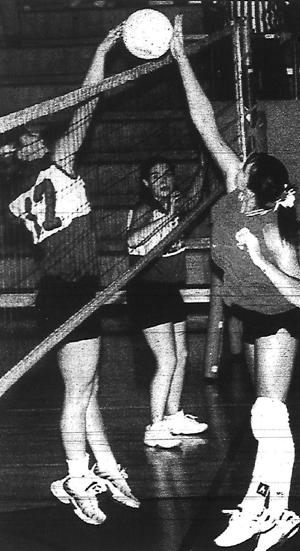 Davis and Goodman
Bullitt Central's Holland Davis and Bullitt East's Jessica Goodman were pictured battling over the volleyball net in a match between the two schools.
Members of Cub Scout Pack 685 participated in a Fall Campout Fishing Tournament where Nicholas Smith caught the biggest fish, Tyler Corbin was second, and Matt Sahl third. Chase Croan caught the most fish, and Kenny Dukes won for the most unusual catch. (Wonder what that was?)
Local resident Wayne Muscar continued his acting career in a production of Agatha Christie's play, The Mousetrap at the Little Colonel Playhouse.
North Bullitt's Homecoming King and Queen were Norman Casse, son of Mark and Jennifer Casse, and Melanie Keith, daughter of Andy and Patsy Keith.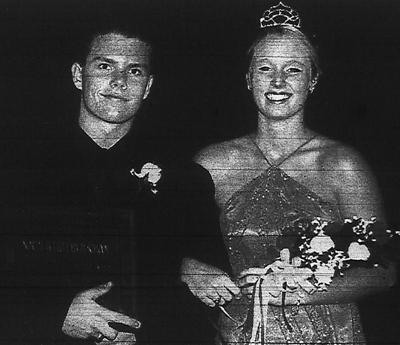 North Bullitt Royalty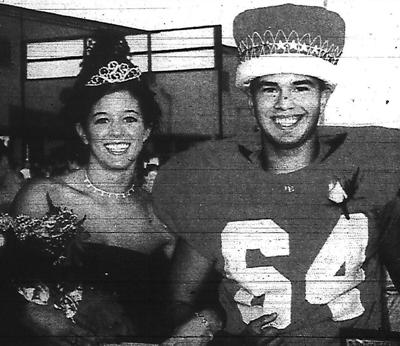 Bullitt East Royalty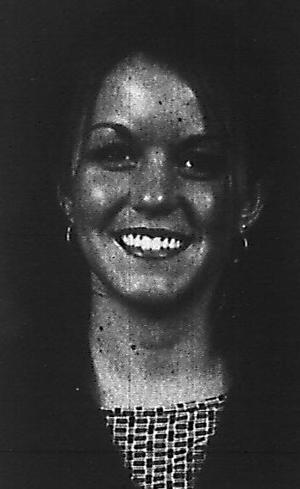 Tara Lewis
At Bullitt East's Homecoming Game, Sallie Mills was crowned queen and Alejandro Castillo, a foreign exchange student at the school, was named king.
Tara Lewis of Shepherdsville was a homecoming queen candidate at Eastern Kentucky University.
At the 2001 Olde Tyme Homecoming in Shepherdsville, Christina Wallace was crowned Miss Shepherdsville. First and second runners-up were Tashia Rash and Jennifer Diane Vittitoe. Winners in younger age categories included Britney Griffitts as Junior Miss, Victoria Lauren Tan as Pre-Teen Miss, Cassie Jo Geary as Little Miss, Lyndsey Michelle Hiter as Petite Miss, Leah Grace Combs as Tiny Miss, Haley Bonn as Toddler Miss, and Shelby Lynn Garrett as Baby Miss. And of course we shouldn't miss Justin Geary who was crowned Mister Shepherdsville.
At the 2001 Old Fashion Day Pageant in Lebanon Junction, Jennifer Vittitoe was crowned Miss Lebanon Junction, Erin Byrd was Junior Miss, Courtney Boston was Pre-Teen Miss, Cassie Jo Geary was Little Miss, Savannah Nichole Downs was Petite Miss, Kerri Anna Sparks was Tiny Miss, Mackenzie Rae Patterson was Wee Miss, Taylor Ann Nalley was Toddler Miss, and Taylor Alexis Wooldridge was Baby Miss. Meanwhile, Justin Todd Geary was Mister Lebanon Junction, Justin Dale Rhodes was Little Mister, Levi Reed was Tiny Mister, Logan William Lee Vittitoe was Toddler Mister, and Jordan Ray Sparks was Baby Mister.
An obituary of note was that of Lillian Samuels of Lebanon Junction who was "a fixture in Lebanon Junction as she was part of many civic organizations." As Lillian Masden, she graduated from Lebanon Junction High School in 1938, and was a former employee of the town.
Mike Egan was pictured with his wife Susie at a special recognition as he announced his retirement as Bullitt East football coach.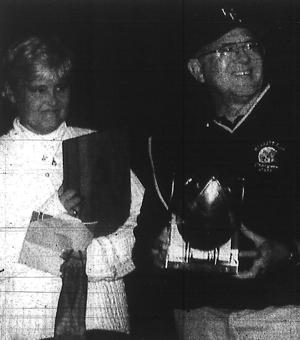 The Egans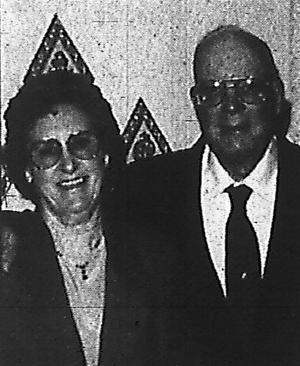 The Howletts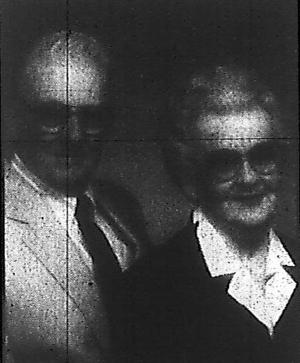 The Scotts
Charles and Lillian Howlett celebrated 55 years of marriage. Their children are Linda Belcher and Charles Curtis Howlett Jr.
Also celebrating their marriage were Basil and Jean (Schwoebel) Scott of Shepherdsville who would reach their golden wedding anniversary in November.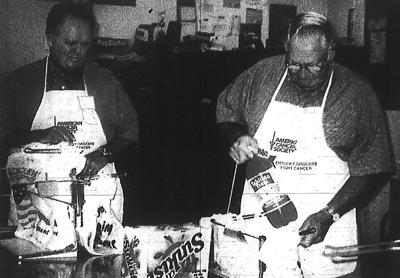 And Moise Napier and Lloyd "Shot" Dooley were pictured bagging groceries at the annual Grocer's Day hosted by the Houchen's store in Mt. Washington in support of the American Cancer Society. I understand no eggs were broken nor any bread smashed at the event.
November 2001
What did Tyler Anderson, Sharie Ashbaugh, Jesse Barrow, Christian Bartsch, Becky Bartsch, Beth Beasley, Harlen Compton, Holly Coover, Kayee Crecelius, Hank Davis, John Deferraro, Angela Denson, Brian Dockery, Carrie Dugger, Whitney Embry, Stacey Harvey, Noah Heath, Katrina Hensel, Joey Hobbs, James Hood, Chuck Horine, Shane Huddleston, Jessica Hughes, Kim Hurt, Rachael Hurt, Tony Martin, Michelle Logsdon, Quinton Masden, Bryan Matthews, Nancy Murphy, Stacy Nguyen, Scotty Polston, Brendon Reesor, Beth Renfrow, Lee Sanders, Melinda Thomason, Christy West, Gary Whitaker, Joey Whitaker, Jennifer Williams, Jake Wise, Chad Woods, Garrett Woods, Crystal Worman, Lee Woods, Thomas Akridge and Justin Ysunza all have in common?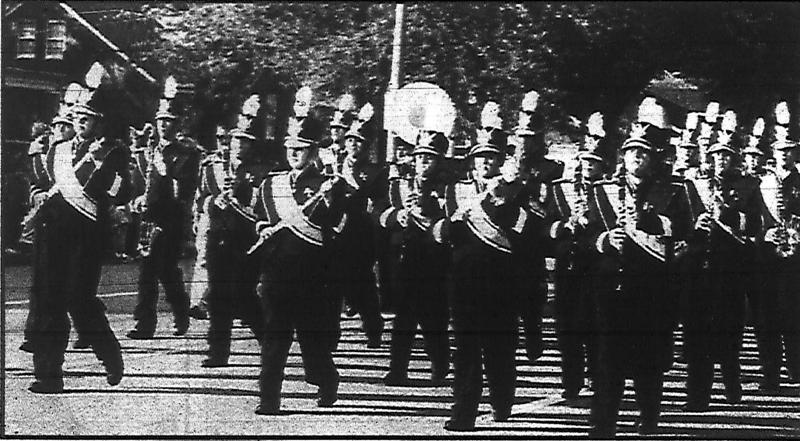 They were all part of Bullitt Central's marching band that won first place at Male High's contest, earning the band a distinguished rating under the guidance of their new band director, Rodney Stults.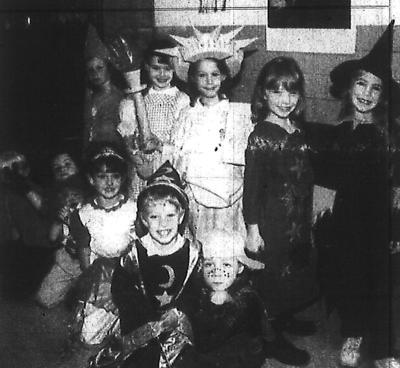 Erica and Friends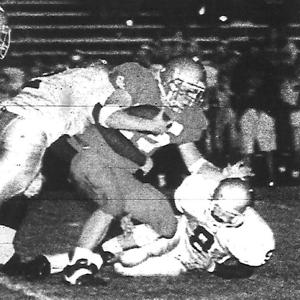 Tommy Schorck
Erica Purcell, a second grader at Roby, was pictured as the Statue of Liberty, along with some of her classmates in Mrs. Hereford's class at Halloween.
Bullitt East senior Tommy Schorck carried the ball 15 times against Pulaski County for 125 yards as the Chargers advanced in the playoffs. Also, Matt McIntyre took a handoff on a fake punt and raced to the end zone for a score.
Former Bullitt East student Ellen Bass, daughter of Bill and Marilyn Bass, was named Morehead University's Homecoming Queen.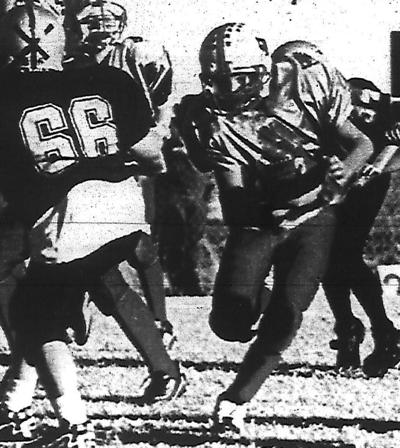 R. D. Reynolds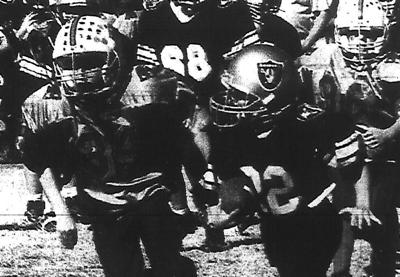 Payne and Gipson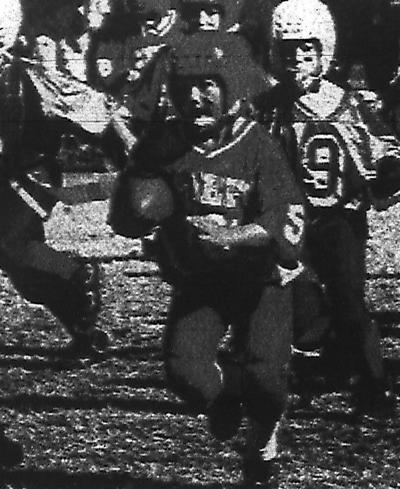 Todd Asbury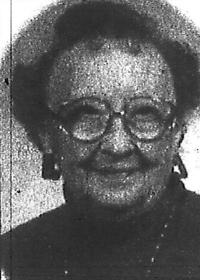 Myrtle Ruth Harris
The Maryville Patriots defeated Roby in the "B" division championship game 13-0. R. D. Reynolds was pictured carrying the ball as he rushed for 84 yards and scored a touchdown.
In the PeeWee final, Maryville's John Payne and Timothy Gipson were pictured giving chase. Their team defeated Roby 6-0.
In the flag football final, Hillview's Todd Asbury had a 53 yard touchdown run to seal their 12-0 win over Maryville.
Myrtle Ruth Harris, nee Stansbury, was 89 when she died, following a 37 year career in the Bullitt County schools. She also taught Sunday School for 43 years at the Methodist Church in Mt. Washington.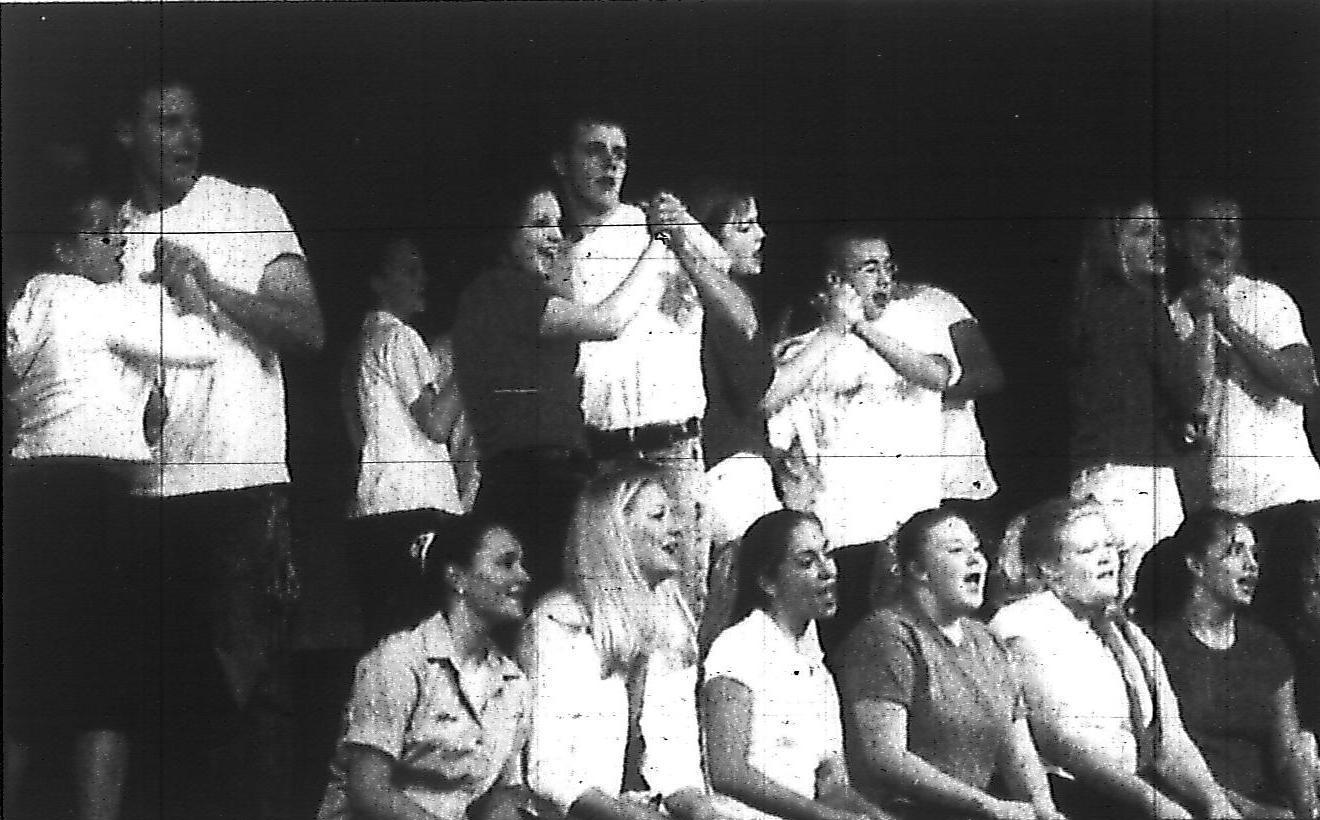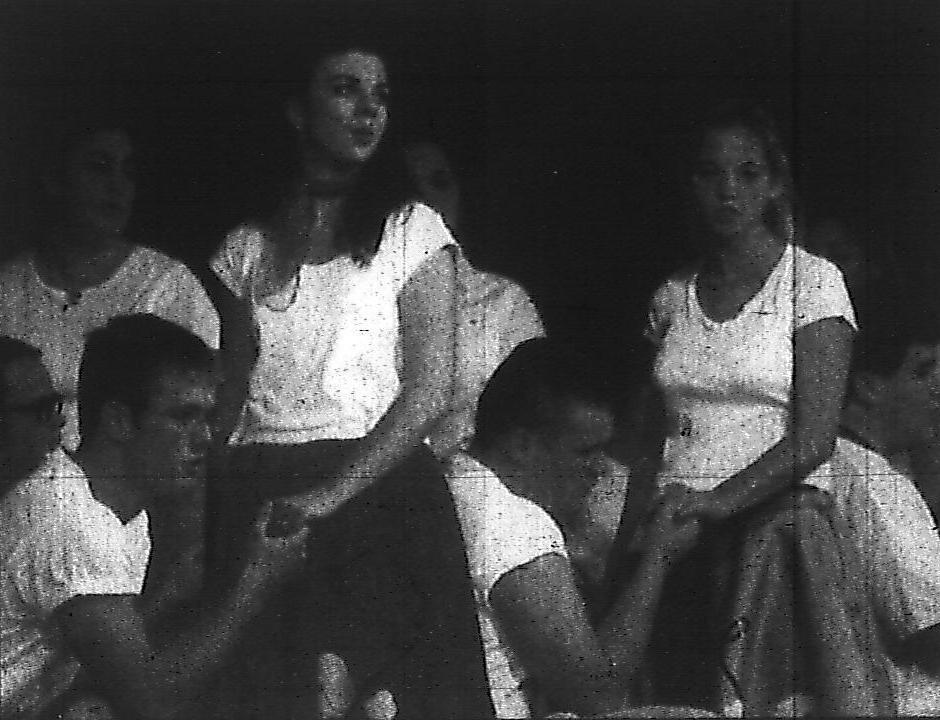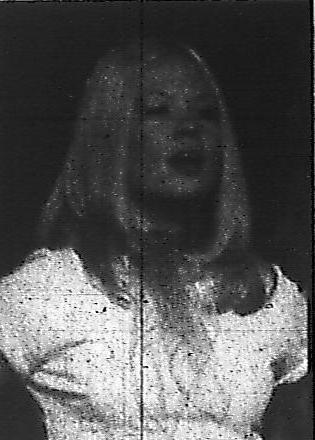 An ensemble of choir students at Bullitt Central performed a medley of songs of the 1950's. Members who were named in the pictures included Lindsey Roy, Lauren Sweat, Jamie Masden, Melissa Keck, Felicia Paul, James Elliott, Adam Ogle, and Walter Crawley.
An open house celebration of her 80th birthday was held for Billie Roy Pennington at the Davidson Memorial in Shepherdsville.
The Bullitt County Woman's Club held a chili supper fund-raiser to support the Riverview School. Becky Billings presents Carolyn Dennison the check with Barb Plenge, Bunny Hardin, and Karen Young looking on.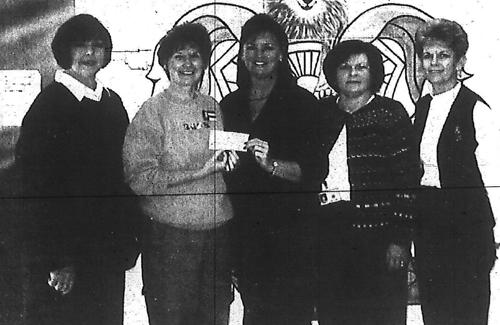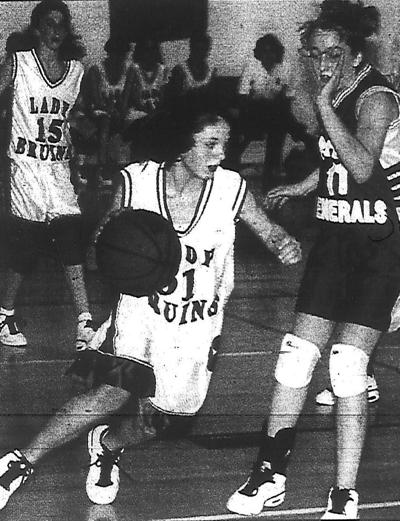 And the Bernheim Lady Bruins defeated Mt. Washington 39-26 to win the county championship. They were led by Emma Hall who led all scorers with 10 points.
December 2001
Charlie and Wanda Stanley were pictured on Santa's lap during the Mt. Washington Elementary holiday festival.
Sandy McAtee, Lori Fortune and Terry Troutman, employees at the Bullitt County Welcome Center on I-65, were honored as "Ambassadors of Goodwill" in a ceremony led by Ann Latta of the Kentucky Tourism Cabinet and Bob Stewart, state commissioner of the department of travel.
Eddie Dawson opened his "Grand-ma's RV Camping" location just west of I-65. He and his wife and some grandkids were pictured at the site.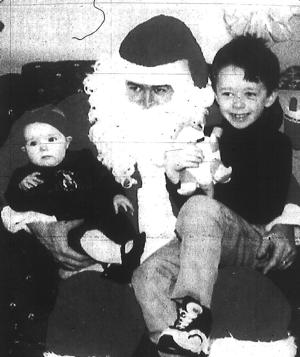 Charlie & Wanda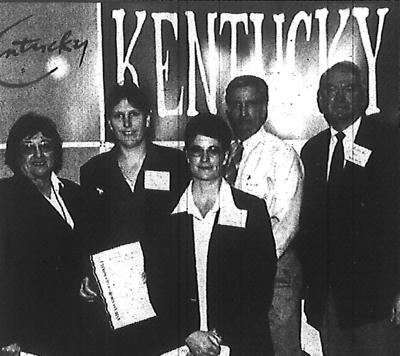 I-65 Ambassadors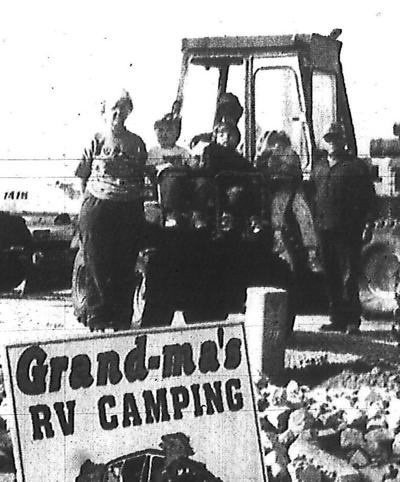 Grandma's RV Camping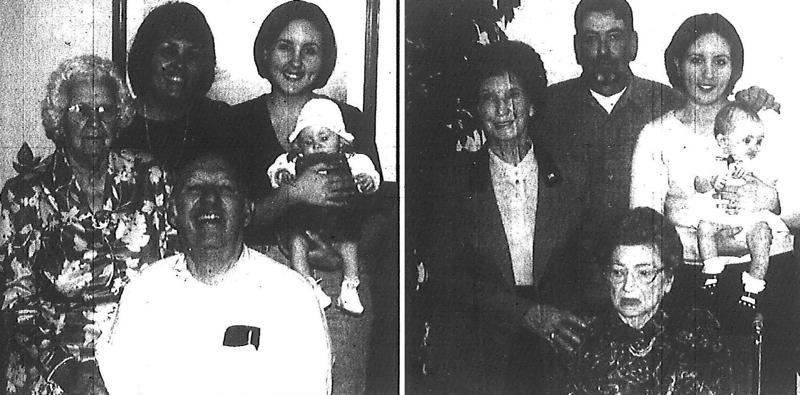 Lindsay and Ashton Hartlage were in two "Five Generation" pictures. She joined with Emma Lee Armstrong, Becky Travis, and Dub Armstrong; in the other with Galvin Travis, Francis Burkhead, and Sis Travis.
In the first matchup of the season, Bullitt East took two basketball games from North Bullitt. On the boys' side, Travis Kotheimer's 18 points led the Chargers to a 63-47 victory. He was joined in double-figure scoring by John Stover with 12 and Bryan Krugman with 10 points. Adam Schott with 14 and Nick Valadez with 11 led the Eagles' scoring.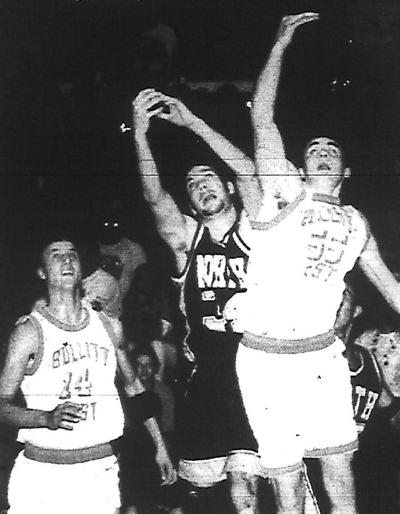 Stover, Krugman, and Valadez
Bell and Hatchett
The Lady Chargers completed the sweep with a 59-48 victory, led in scoring by Lea Warren, Amanda Dixon, and Natalie Biesel, each with 12 points. Lauryn Hatchett led all scorers with 20 points for North Bullitt, while Janna Funyak contributed 11 to the Lady Eagle cause.
Meanwhile, Bullitt Central traveled to Taylorsville where they split two games. The boys pulled out a 60-59 victory with a last second three-pointer from the corner by Chad Stivers who finished the game with 14 points. Cougar scoring was led by Justin Saunders with 17, while Todd Spencer added 14.
In the second game Spencer County won with a score of 53-42. Krista Yocum led the Lady Cougars with 10 points. Also contributing to B.C.'s effort were Tiffany Allen and Ashley Reynolds with 9 points each, and Angela Clayton with 7.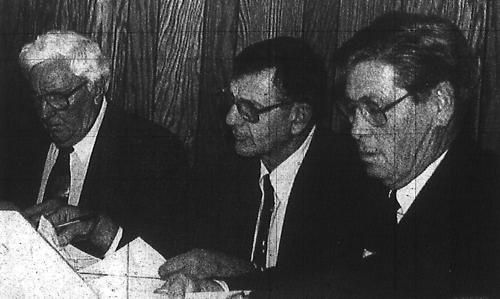 Bullitt County magistrates Bill Couch, Butch Sweat, and R. L. "Rip" Carter were pictured together in an article about the death of Couch that included tributes from many who had served in government with Couch.
The 2001 Coaches' All-Bullitt County Football Team was announced. The offense included Robbie Cope, Justin Odle, Derek Cruise, Joe Cissell, Willie Kelty, and Andy Coleman of North Bullitt; and Matt Clemens, Rickey Dorsey, Justin Lowe, Josh Meurer, Josh Wyrick (offensive player of the year), Landon Collins and Matt McIntyre of Bullitt East.
The defense included John Kirk of Bullitt Central; B. J. Ritter, Justin Lowe, Josh Meurer, and Matt McIntyre of Bullitt East; and Matt Moakler, Daniel Lister, Derek Cruise, Nick Valadez (defensive player of the year), Josh Foster, Brandon Ray, Joe Cissell, Damon Kinney and Timmy Johnson of North Bullitt.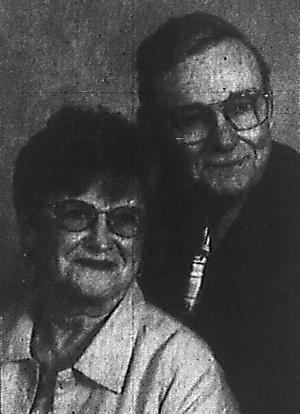 Bob and Diane Buky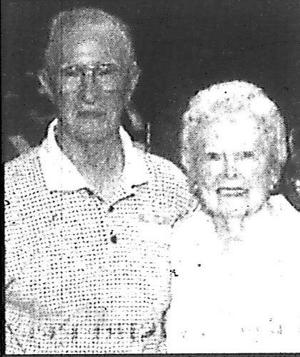 Marion and Rebecca Kihnley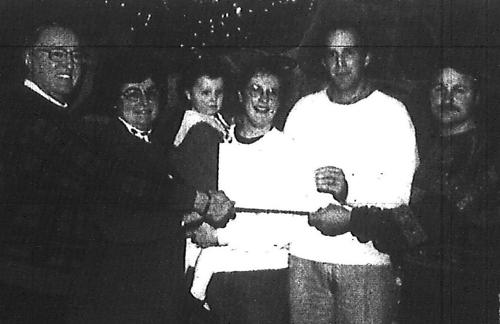 Community Donation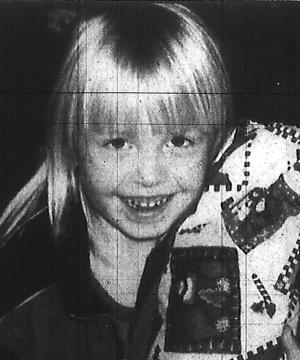 Courtney Tinnell
Two Mt. Washington couples celebrated special wedding anniversaries in December. First were Bob and Diane Buky who celebrated 50 years, followed by Marion and Rebecca (Newman) Kihnley who celebrated their 60th wedding anniversary.
Shepherdsville Mayor Joe Sohm, PVA Rhonda Keith, and Peoples Bank President Bill Hardy presented a check for over ten thousand dollars to Pat and Chris Docter which represented various efforts to help them as they rebuilt their business following a fire.
And Courtney Tinnell was all smiles as she received a gift at the annual Evangel South Community Church stocking giveaway at Paroquet Springs.
---
Copyright 2021 by Charles Hartley, Shepherdsville KY. All rights are reserved. No part of the content of this page may be included in any format in any place without the written permission of the copyright holder.
---