It Happened in 1991
Over the years, Charles Hartley has shared glimpses of what was being printed in The Pioneer News in different months and years. This page includes what was taken from the January through December issues of 1991.
---
January 1991
Mary Lou Bullock was honored as Bullitt County's Middle School Teacher of the Year. She taught at Bullitt Lick Middle School. She was also a certified Emergency Medical Technician.
At the Shepherdsville Fire Fighters annual banquet, John Huffman was named Officer of the Year, Don Whitaker was named Fireman of the Year, and Brian Whitaker was named Cadet of the Year.
Louise Bischoff, Hebron correspondent, reported that Mr. and Mrs. Happy Cahoe entertained the fair board directors and their guests. Also present were Mr. and Mrs. David Pike, and Mr. and Mrs. Tom Waller.
Lois Simmons, Pleasant Grove correspondent, reported that Jerry Bridwell visited Mr. and Mrs. Alvine Foster on Christmas Day for a spell. He said his mother, Mrs. Maggie Bridwell, wasn't feeling well.
Ann Taylor began serving as the Bullitt County Home Economics Agent in January. She replaced Mary Lloyd Lynn-Murphy at the county's agricultural office in Shepherdsville.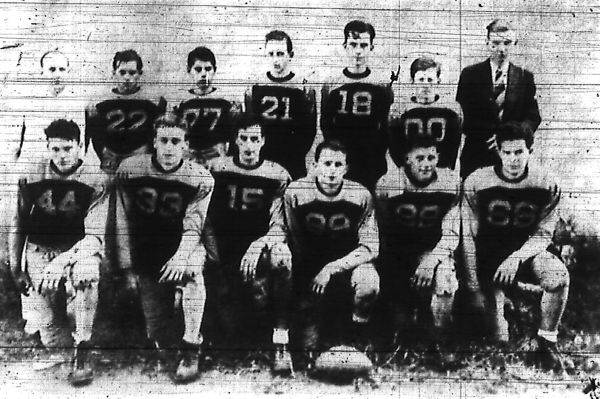 1939 Shepherdsville High School Rams
The paper ran a photo of the Shepherdsville High School Rams' football team, taken in the Fall of 1939. Pictured (front row, left to right) were Elmer York, John Armstrong, Clem Pope, Junior Daughterty, Bobbie Dever, Wilbur Strange, (back row, left to right) Professor Lassiter, Jerry Bridwell, J. W. Tinnell, Bruce Hamilton, James Hodge, Leonard Smith, and Coach Foster Sanders.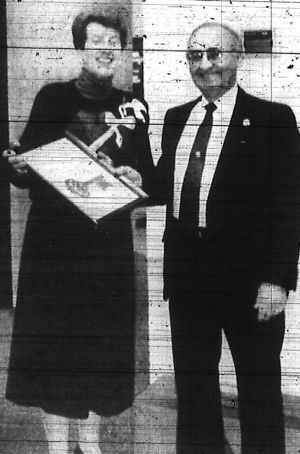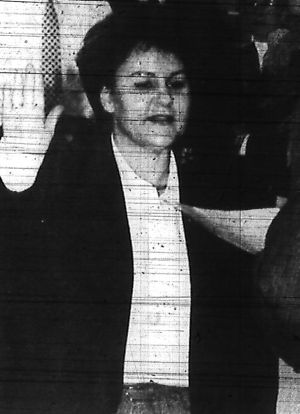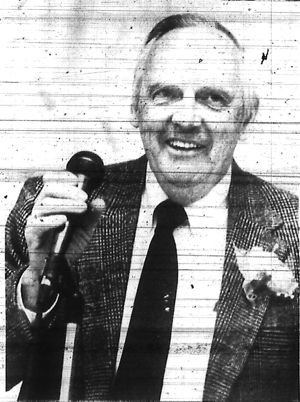 Penny Sanders and Ralph Lutes; Linda Sue Milburn; and Dr. Bruce Hamilton
Mt. Washington Mayor Ralph Lutes was pictured presenting the key to the city to Dr. Penny Sanders at her last day as principal of Bullitt East.
Linda Sue Milburn was sworn in as postmaster of the Lebanon Junction Post Office. She took over the reins once held by Phyllis Myers.
For Dr. William Bruce Hamilton, 1991 marked the end of long hours of doctoring, and more time with his family. His practice in Shepherdsville opened in 1954.
Hebron Middle School students Aaron Jackson, Chris Watchell, and Wendy Pilkington were honored for their work during the Kentucky Youth Assembly in Frankfort.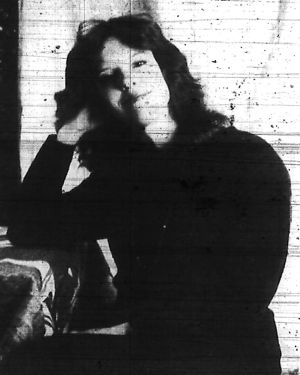 Taylor McCafferty
The paper published an interview with Taylor McCafferty regarding her new novel, Pet Peeves, which takes place in Pigeon Fork, a fictional place loosely based on both Lebanon Junction and Shepherdsville. Have you read it yet?
Oretha Ridgway of Nichols reminded her readers that we need to remember our shut-ins. Good advice for all of us.
Wendy Hodges of Brooks, and Pam Jarboe were pictured donating blood at the blood drive at Davidson Memorial Methodist Church.
After what some would consider a tumultuous relationship, School Superintendent Clark submitted his resignation to the school board. George Valentine, principal of Bullitt Central was named as interim superintendent.
And North Bullitt's Garry Dukes had the best night in school history, scoring 47 points as the Eagles defeated Nelson County 86-64. He hit two-thirds of his shots including eight three-pointers.
February 1991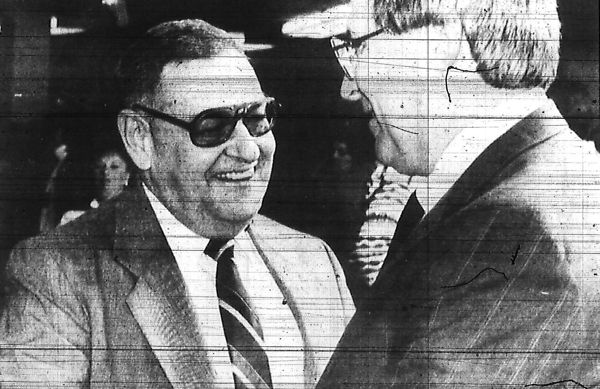 George Valentine was pictured in the paper receiving congratulations from Leon Remington on his appointment as the interim school superintendent.
The Bullitt Central Lady Cougars defeated Sacred Heart 61-49 with Tonya Hines scoring 27 points in the victory. Also in double figures was Sheila Allen with 10 points. This stretched their record to 15 wins and 5 loses.
The Peoples Bank of Bullitt County began construction on their new Mt. Washington branch. Branch Manager Billy Hardy was looking forward to a more spacious location than the trailer they have been using.
Phillip Capps was pictured in the paper as he took complete ownership of the Hairport across the street from the White Lightning store on Highway 44. Working with Capps in the barber shop were Lori Hutchins, Dave Maraman, Larry Ballard, Christine Ballard, and Steve Capps. Phillip was the original owner of Hairport Auto Sales, but sold it. It is now 44 Auto Sales in the same location.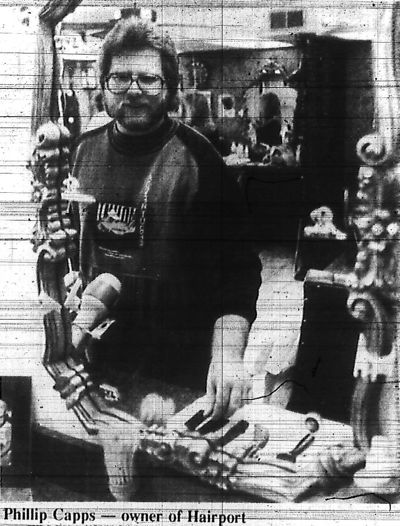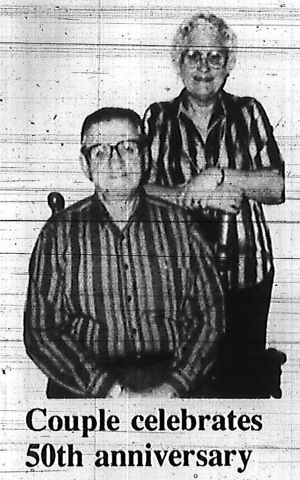 Dr. Stephen B. McSwain announced that he would be leaving as pastor of Shepherdsville First Baptist Church to take that position in a church just outside Atlanta.
Shane Alvey contributed roast hare with white sauce to Diana Nevin's Roman banquet at Hebron Middle School. Nevin's 7th grade world civilization class had studied the kinds of food that the Romans might have eaten, and then they tried their hands at preparing dishes that "vaguely" resembled them. While there were some interesting substitutions, Shane's dish was really rabbit.
The five children of Mr. and Mrs. Frank Hicks helped them celebrate their 50th wedding anniversary at Victory Baptist Church.
Charles Hamilton, a resident of the Cedar Grove area, was selected to become the state's agriculture commissioner.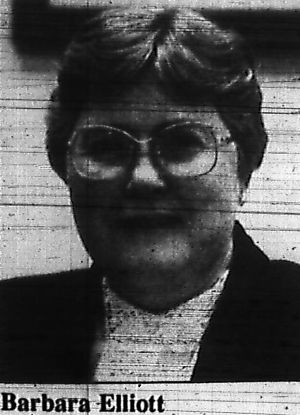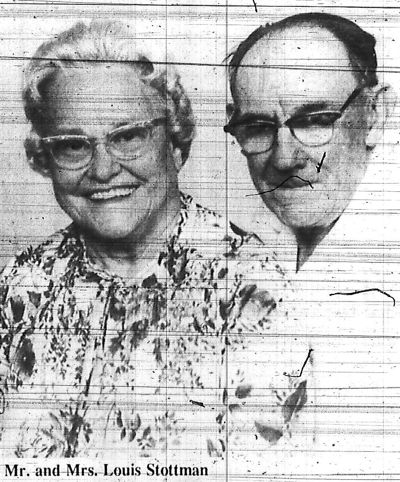 Barbara Elliott, former speech teacher, then assistant principal at Bullitt Central, assumed the role of interim principal after George Valentine was appointed interim superintendent.
Bullitt County Judge/Executive Glenn Armstrong was joined by Mary Hale of North Bullitt, Karen Crews of Bullitt East, and Tonya Hines of Bullitt Central as he signed the proclamation designating a week as Future Business Leaders of America Week.
Garry Dukes had 28 points and Cedric Walton added 24 as North Bullitt defeated Shelby County 85-83.
Missy Baxter wrote a piece about successful marriages. For it she interviewed Katherine Mullins who had almost 49 years of experience. Katherine said, "You really have to work at making a marriage work." Alice and Chester Porter had been married 58 years, and their trick to staying together was "working together." According to Sammie and Hilda Bentley who had been married over 40 years, the trick is "choosing the right person." And Wallace and Hazel Armstrong, with 60 years of wedded bliss, agreed, "Trying to do the best you can and looking at the bright side" was the secret.
And while we're talking about long marriages, let's not forget Louis and Zilpha Stottman who were approaching 69 years of marriage when John Roberts wrote about them in 1991. Louis passed away in May of that year; Zilpha was approaching her 100th birthday when she died in April 1996.
March 1991
It's March so we have to talk about basketball.
In the boys' semifinals of the 29th District Tournament, Bullitt Central beat North Bullitt 93-58 behind Clinton Tinnell's 33 points. Gary Dukes scored 24 for North. In the other game, East defeated Spencer County 68-33 with Tim Mason scoring 18 points for the Chargers.
In the girls' semifinals, Bullitt Central edged North Bullitt 43-42. Sheila Allen scored 11 for Central while Cora Conn led North with 21. In the other game, Bullitt East easily defeated Spencer County 50-29. Becky McKinley led East scoring with 17.
Bullitt Central defeated Bullitt East to win the 29th District Tournament. The Cougars were led in scoring by Jerome Hoosier with 24 points. Clifton Whitmer contributed 22, Clinton Tinnell added 14 and Brent Dennison 11. The Chargers were led by Tim Mason's 24 points.
On the ladies' side, Bullitt East defeated Bullitt Central 48-39 to take the district title. Becky McKinley led the Lady Chargers in scoring with 16 points. Tonya Hines led the Lady Cougars with 14.
In regional tournament play, Bullitt Central lost to Shelby County 69-65 in overtime despite Hoosier's 37 points. Bullitt East also lost, this time to Scott County 84-54.
Meanwhile the Lady Chargers defeated Scott County 59-32 to move into the semifinals; while the Lady Cougars fell to Oldham County 62-54 despite Tonya Hines' 18 points.
Bullitt East Lady Chargers advanced to the State Tournament by first defeating Shelby County, and then defeating Oldham County 50-47. Sadly, they lost in the first round to Mercy 49-39.
Turning away from basketball, Lois Simmons of Pleasant Grove reported that Willie Mae Simmons and Dorothy Armstrong visited Wallace and Hazel Armstrong. She also congratulated Chad Lanham for winning a trophy for the best design car in the pinebox car derby.
A reception was held at the Nichols Elementary School to celebrate the 50th Wedding Anniversary of Earl and Beatrice (Carver) Jacobs.
Mention was made in the paper about various men and women in the military. C. H. Phillips was stationed aboard the U.S.S. Saratoga in the Red Sea; Kevin Bow was a tank driver stationed in the Middle East; Vu Le was also in the Middle East, as was Robert Tyler and Alice Philpot. Alice was in Saudi Arabia.
Others mentioned included Anthony Allen Hillard who was in the navy, and stationed in Saudi Arabia; James Scott Fentress who was with the 18th Airborne; and Ernest Eldridge Jr. who was an intelligence officer with the air force in the Persian Gulf region.
Lebanon Junction native, Robert Slaven spoke to ROTC students at Bullitt Central about his time in Saudi Arabia.
A five-member superintendent selection committee was appointed to recommend a candidate to fill the post currently held by Interim Superintendent George Valentine. Committee members included Ken Foote, Chris Allen, Paula Cramer, Ron Murphy, and Greg Beamer. I believe they made a good choice.
And, did you get your ticket to hear Kentucky Coach Rick Pitino speak at the 35th Annual Cancer Memorial Dinner?
April 1991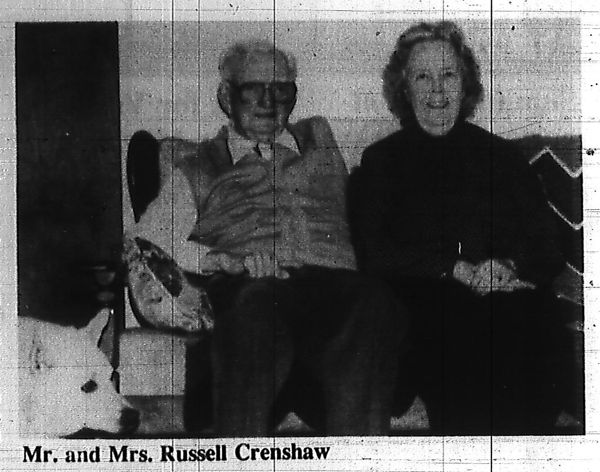 John Roberts wrote a nice piece on Russell and Renea Crenshaw, celebrating their 65th wedding anniversary. Their secret to their many years together? "Down to earth thinking" said Russell. "When you look at one to marry, you must think that you will accept this person until death do you part."
John wrote that "Russell and Renea employed the experience of a valuable upbringing into their work as dairy farmers." They were proud that they had an unblemished record that resulted in always having Grade A inspected milk.
They were also very grateful for good neighbors who made sure to check on them and help provide for their daily needs. Good people, good story.
David A. Pike and Albert "Happy" Cahoe were appointed as members of the Kentucky Private Industry Council by Glenn Armstrong, County Judge Executive. Cahoe managed the Salt River R.E.C.C., and Pike was then President of the Bullitt County Chamber of Commerce.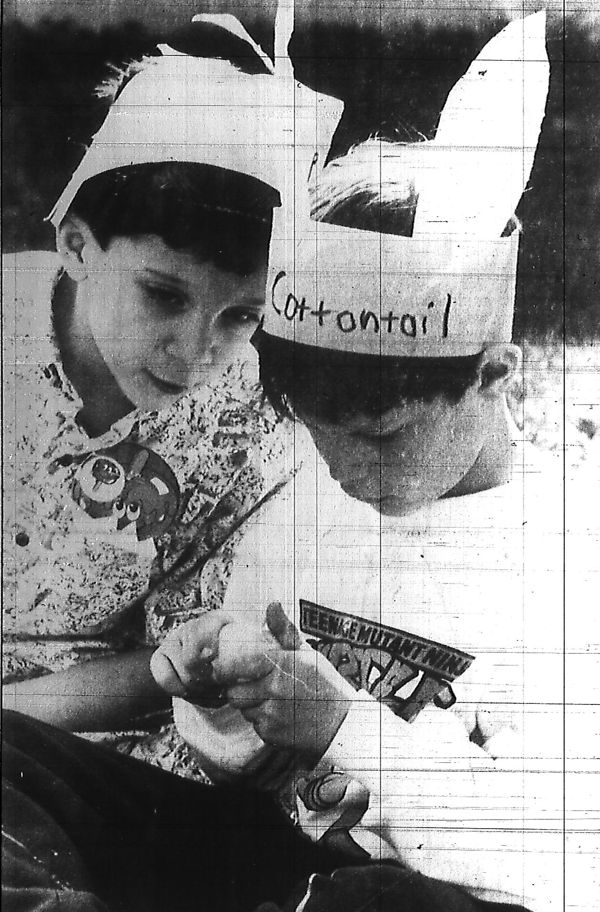 James Redmon and Ryan Cecil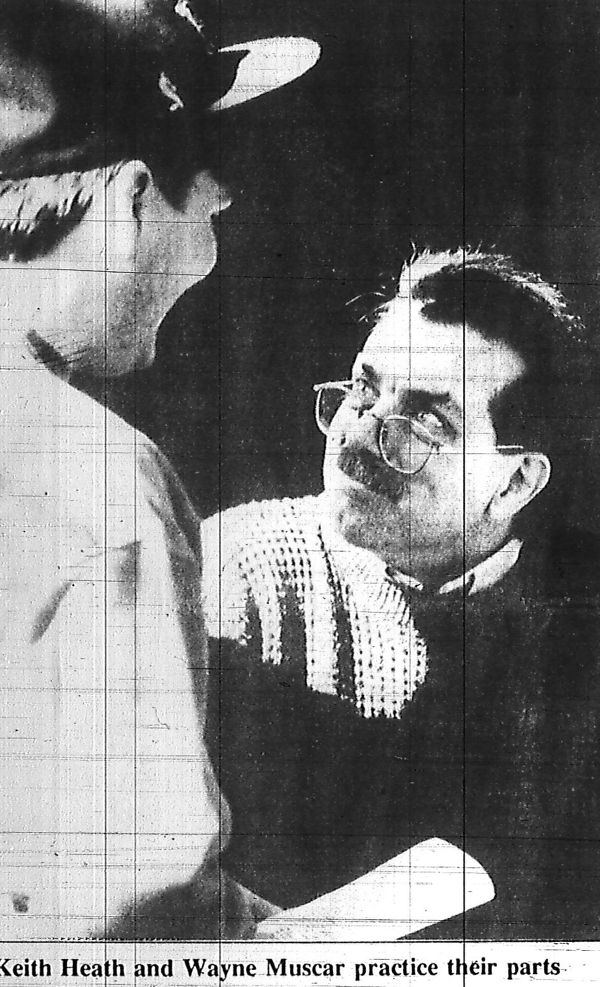 Amy Phillips of Old Mill Elementary was a state winner in the poster contest sponsored by the American Food Service Association.
I wonder if James Redmon and Ryan Cecil remember getting their pictures in the paper during the Easter egg hunt at the YMCA Pre-school program at Pleasant Grove?
Mack and Jewell McAfee had a nice 10 day trip to Florida, and went fishing with their grandson during spring break.
The Hebron correspondent wrote that Mr. and Mrs. John Harper attended the reception held for Charles Hamilton, the new commissioner of agriculture.
The University of Kentucky Dean's List was well populated with Bullitt County students. Making the list were Laura Boone of Lebanon Junction, Gary Bradbury of Shepherdsville, Stephanie Jarvis of Mt. Washington, James Ragg of LJ, and Jennifer Lynn Stein of Shepherdsville.
Keith Heath and Wayne Muscar were pictured rehearsing for the Bullitt Council for the Arts' production of "I Remember Mama."
After looking at several candidates, and narrowing the field down to three, the County School Board selected George Valentine as the new School Superintendent, a position he had been holding as interim.
And the Young Author winners were announced. Damon Shaw of Old Mill placed first in the elementary division, with Marty Schreiner of Mt. Washington second, and Josh Bard of Brooks third.
The middle school winners were Donald Sullenger (HMS) first, Karl Gummersheimer (SMS) second, and Jenny Lynn Leslie (BLMS) third.
Grade level winners were Ashley Waddell (Kindergarten, Old Mill), Mary Snider (1st grade, Old Mill), Kyle Hatfield (2nd grade, Overdale), Patrick Abell (3rd grade, Mt. Washington), Brittany Meiser (4th grade, Overdale), Dennis Waddell (5th grade, Old Mill), Tabitha Dever (6th grade, Shepherdsville Middle), Lee Remington (7th grade, Mt. Washington Middle), and Jason Chandler (8th grade, Mt. Washington Middle). Always proud of young writers!
May 1991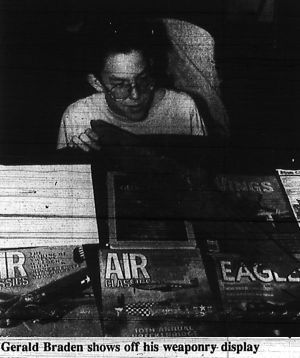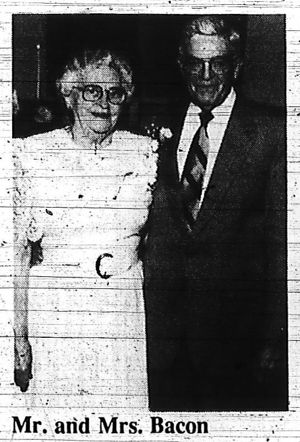 Students from Bullitt Lick, Shepherdsville, and Mt. Washington middle schools participating in the I LEAP expo at Bullitt Lick included Craig Kinslow, Gina Hurst, Dawn Still, Julia Sander, Anthony Branham, Brandon Aders, Matthew McBroom, Steven Barnett, Lee Remington, Gerald Braden, and Amber Hamblen, among others not named.
Bill and Elizabeth Bacon celebrated their 50th wedding anniversary with a reception at the Bullitt County Shrine Club.
A large crowd gathered at the Pleasant Grove Baptist Church to help Larry Foster and family celebrate his parents' 45th wedding anniversary. His parents were Alvine and Beulah Foster.
Shepherdsville Middle School's All A's honor roll for the 5th grading period included Jason Bridwell, Angela Ely, Bobbi Jo Mattingly, Shirley Allison, Jason Akers, Jennifer Cave, Kathy Coy, Jeremy Leffler, Sam Potter, Andrea Young, Brandon Bischoff, Elizabeth Crawley, Chris Decker, Laura Ferguson, Julie Krebs, Beth Mudd, Lindsey Travis, and LeAnna Walker.
Bullitt County residents who were selected to participate in the Governor's Scholars program for the summer included Jason A. Newton of Lebanon Junction who attended Bethlehem High School, Kimberly A. Gunn of Bullitt Central, Heather R. Mullins of North Bullitt, and Kelley L. Coy, Jeremy J. Manning, Becky A. Sarver, Misty C. Schlatter, Carroll B. Stine Jr., and Heather L. Wheatley, all of Bullitt East. Quite an honor! (See their pics below.)
Barbara Elliott became only the second principal in Bullitt Central's history when she took over for George Valentine who was the new County Superintendent. A former teacher whose students excelled in speech and drama, Ms. Elliott is a remarkable lady who excels in everything she attempts.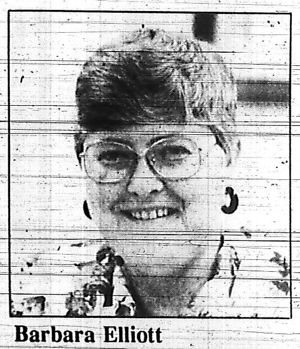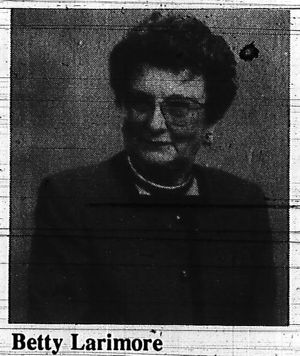 Betty Larimore was named Bullitt County Chairperson for the campaign of Mary Ray Oaken for State Treasurer. Betty, a retired teacher, was the president of the Bullitt County Retired Teachers Association, and an active member of First Baptist, Shepherdsville. She and her late husband, Roy Larimore, were the parents of Craig Larimore who is married to Karen Cundiff.
The Journeymen from Pleasant Grove Church sang at Bro. Dowling Runner's church recently, and performed well, as usual.
A bit of history from the Pleasant Grove column: The first Lloyd to settle in Bullitt County was John William Lloyd of Maryland who married Elizabeth Frances Gray. They had one son, J. W. Lloyd who married Minerva Simmons. After Lloyd died, his widow married J. T. Trunnell, a widower with one son, Henry Trunnell. J. T. and Elizabeth had two daughters.
And the 1991 District Softball All-Tournament Team included Jewley Mattingly, Susan Clark, and Christy Kinsey of Bullitt Central, Kristin Reynolds and Bree Jutz of Bullitt East, Darla Patterson of North Bullitt, and Stacy Bell of Spencer County.
Governor's Scholars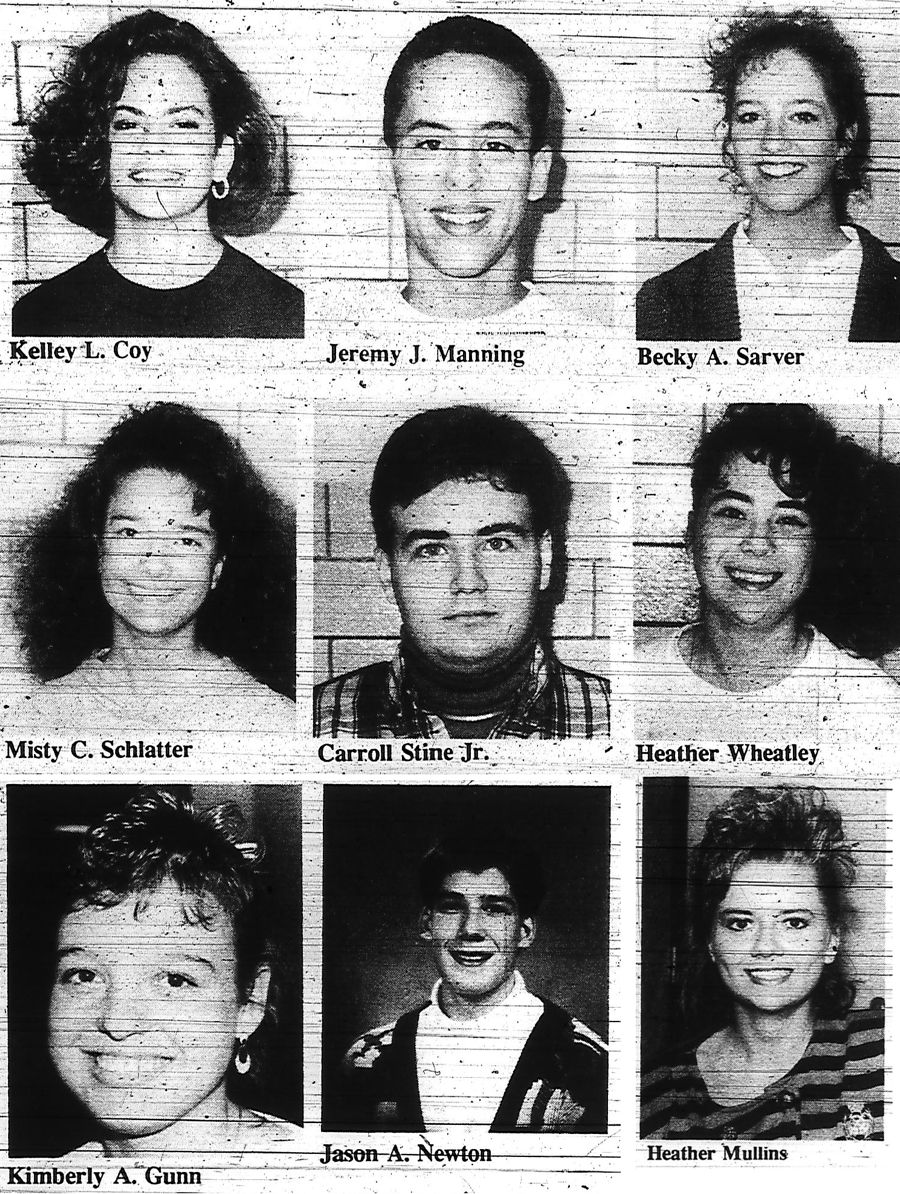 June 1991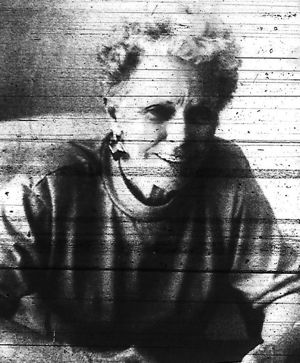 Doris Yager
Doris Yager was honored by the Child Welfare League of America with their Direct Service Social Worker Award for the 12 state Southern region. Doris was an 18-year veteran with the state agency.
Christy Coulter was coaching the under-14 AAU girls' basketball team whose members included Lee Remington, Kelly Karnes, Sherri Barnett, Kerri Burkhead, Emily Duvall, Alison Bass, Monica Reed, Lesly Dossett, Lisa Mason, April Kesterson, April Steinuis, and Tabitha Gibson.
Dr. Rick Cundiff was pictured explaining the expansion plans for Family Medicine's office. Among the guests present were Sheriff "Shot" Dooley, County Health Department Manager Ned Fitzgibbons, and retired physician Dr. Bruce Hamilton.
The previous Memorial Day, over two dozen wagonmasters saddled up their steeds and mares and travelled south from Belmont to visit gravesites on the Fort Knox reservation. Did you go on this adventure?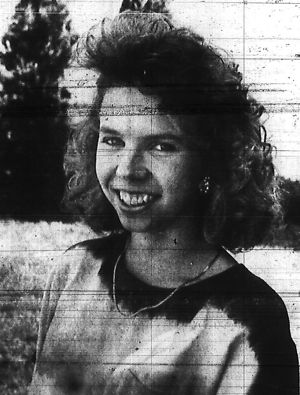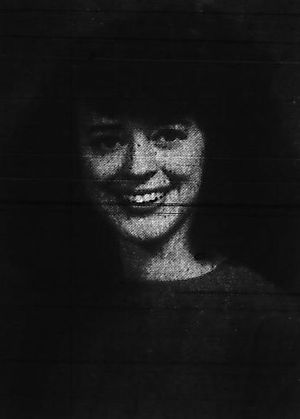 Amy Stewart & Patricia Keelen

Bus Drivers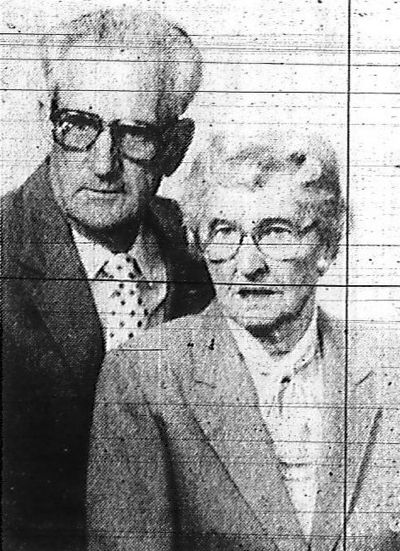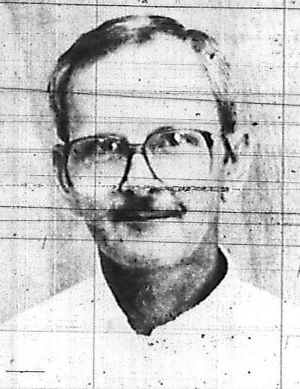 The Whittles & Jim Hatley
Andrew Wigginton's dream of studying zoology at the University of Florida got a boost with a scholarship from the National Merit Scholarship Corporation.
According to Louise Bischoff, the Hebron correspondent, Jody Ball graduated from the Southern Baptist Seminary and was then an associate pastor at a Lexington church.
Amy Stewart placed sixth in the National Catholic Forensic League's annual speech contest. Her topic was "stress."
Patricia Keelen, daughter of Lawrence and Carolyn Keelen, received a Bachelor of Arts degree in philosophy from Bryn Mawr College.
Fred Korfhage of the Shepherdsville Volunteer Fire Department was pictured out collecting for the annual Crusade for Children.
Bullitt County school bus drivers with 20+ years of service were honored and pictured in the paper. They included Ruth Leonhardt (25 years), Opalene Roark (24), Emma Dockery (23), and Doris Lewis and Bonnie Underwood, both with 20 years of service.
Anna Barrall Hawkins, the former longtime owner of The Pioneer News, and former Shepherdsville postmaster, passed away at age 78.
Noah and Eva Whittle celebrated their 50th wedding anniversary. As fine a couple as you would ever want to meet.
Amy Crumbacker was presented with the Homemaker of the Year award by Bullitt County Extension Agent Ann Taylor.
Jim Hatley was selected as coordinator of technology for the school system.
Sonya Lyn Smith was crowned Miss Bullitt County Fair at that year's event. Katina Chesser was declared Teen Miss Bullitt County, and Caleb Buege and Vanessa Brown were Little Mr. and Miss Bullitt County Fair.
James T. Yaste was pictured displaying his antique steam tractor at the Bullitt County Fair.
And Lloyd "Hog" Mattingly was pictured working on another one of his historical models. His model of the old Paroquet Spring hotel is on display at the Paroquet Springs Conference Center; and many of his models, including the 1917 train wreck model, may be seen at the Bullitt County History Museum in the courthouse.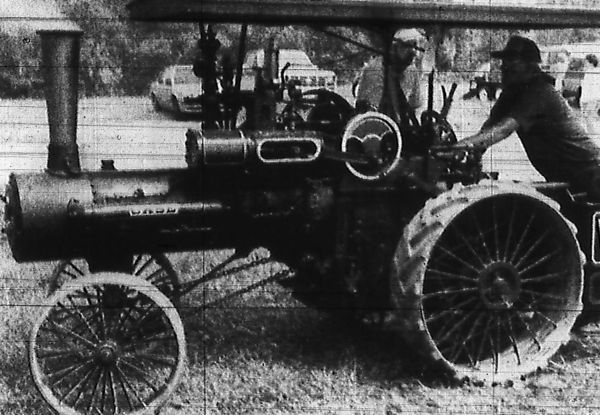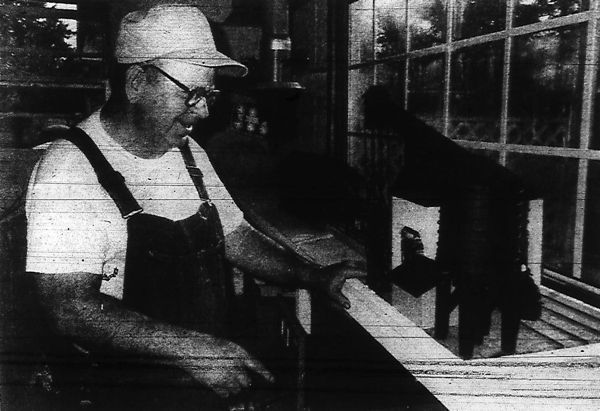 left: James Yaste and his tractor; right: Lloyd Mattingly
July 1991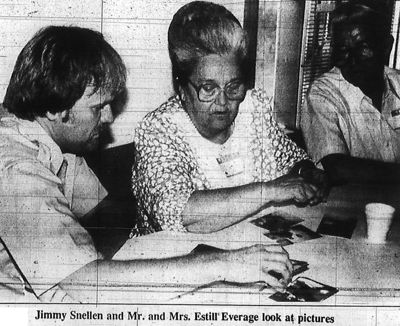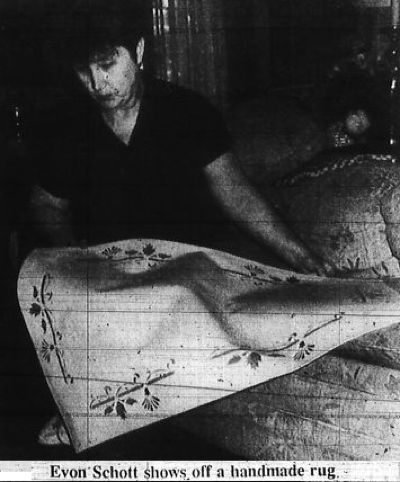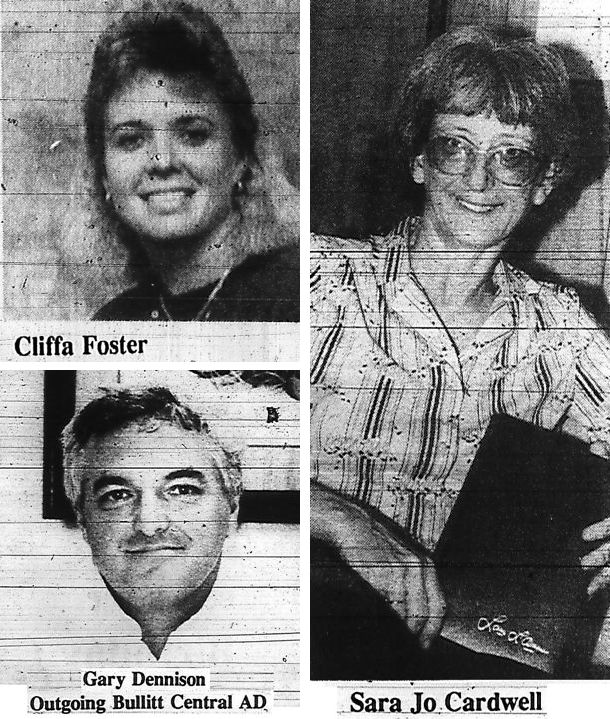 John Roberts wrote a nice article about the Nichols school reunion. Some of the folks named in the article were Viola Logsdon, Jimmy Snellen, Glenda Bradley Pryor, Mrs. Orka Cornett Everage, Jane Faith and her granddaughter LeAnna, Darlene Martin, Brenda Martin, Irma Jean Shelton, Emily Klapper Gatton, and Joe Maurmeier.
John also wrote about Jennifer Jackson, a 10-year-old who loved riding horses, and who had earned nearly 40 ribbons in 4-H competitions.
Missy Baxter wrote about Evon Schott's art, much of which you walk on. The floor coverings in her home are handpainted rugs. Her art work was on display at the Louisville Visual Art Association's Waterside Art and Blues Festival. Schott explained that painting rugs probably originated in the 1200's when women would take threadbare sails from ships and recycle them as rugs.
Linda Crady of Mt. Washington was honored for high academic achievement at Kentucky State University's honors convocation. The English major won her department's outstanding senior award.
Debra Cambron of Mt. Washington, a student at Speed Scientific School, was named to the Dean's List for the spring semester.
The paper reported that Cliffa Foster was traveling with the Christian Athletes in Action Women's basketball team touring Brazil and playing Brazilian professional teams. Cliffa, who was both playing and coaching the team, is the daughter of Clifford and Helen Foster.
Leon and Bessie Burkhead Arnold of Shepherdsville celebrated their 50th wedding anniversary.
Many were saddened to learn of the death of William "Bill" Bishop, long-time county school administrator. Bill graduated from L.J. High School, earned his degree from Georgetown College, and was principal first of Nichols and then Lebanon Junction Elementary. He started the Bischop Insurance Agency, served as mayor of Lebanon Junction. A good man, still remembered well.
Bullitt Central Athletic Director Gary Dennison moved to the Central Office to become co-director of pupil personnel.
The new officers of the Ladies Auxillary to VFW Post 5710 were President Emma Jean Wolf, Senior Vice President Mildred Hatfield, Junior Vice President Carol Dounglas, Treasurer Amanda Mann, Chaplain Thelma Morrison, Condustress Hautie Frye, and Guard Marsha Eldridge. Appointed officers were Secretary Lucille O'Daniel, Patriotic Instructor Anna Boss, and Historian Betty French.
Cheryl Duvall had several paintings on display at the Capitol Arts Center in Bowling Green.
And one of my favorite people, Sarah Jo Cardwell retired from Shepherdsville Middle School where she had been counselor for many years. Sarah Jo went on to experience life to the fullest, traveling, working at National Parks, and working with her local historical society in Simpson County. Sarah Jo recently passed away, and a lot of us will always miss her.
August 1991
Verner Skaggs of Mt. Washington received a Bronze Award by the James F. Lincoln Arc Welding Foundation for outstanding achievement in the design and execution of a farm grain cart.
Mary E. Taylor, former owner of Taylor Battery Co., was honored with a surprise party celebrating her 80th birthday.
Louise Bischoff of Hebron reported that Vivian Coffman and Brad Bradford had returned from Austria where they were on a mission trip from Little Flock Baptist Church.
Led by David DeWitt, Bullitt Countians earned 27 medals in the Bluegrass Games. DeWitt earned 7, including five gold medals in gymnastics. Others earning medals included Dean Purcell, Andrea Darnell, Clifford Darnell, Nolan Purcell, Todd Darnell, Charles Tracy, Richard Lewis, Julie England, Ryan Eatherly, Scott Foster, David Mills, Michael Hand, Michael Stempkowski, and Matthew Boone.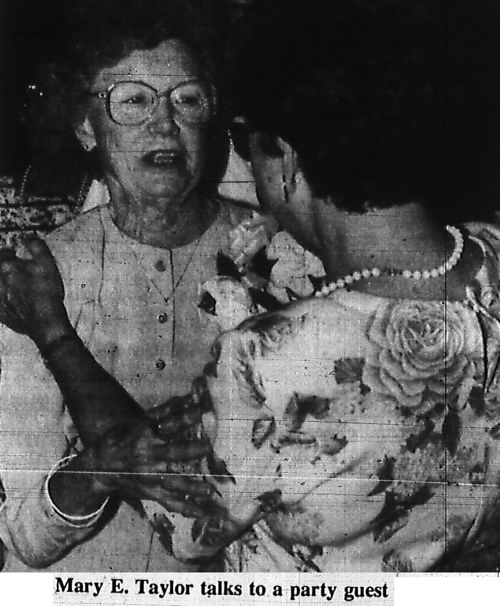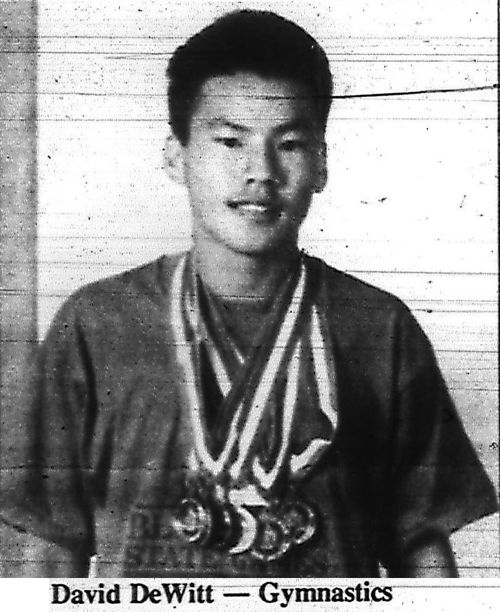 Elaine Mudd and Pastor Jim Mullins of Dennie Memorial Methodist Church were pictured hard at work preparing for their barbeque fund-raiser.
David Botts Jr., of Lebanon Junction, was happy to have some of his poetry published in several anthologies.
With school beginning, the paper published pictures of most of the administrators for the Bullitt County School System. They included George Valentine, superintendent; Leon Remington and Carol Richards, assistant superintendents; Joanne Barr, elementary supervisor; Ray Smith, secondary supervisor; John Carnes, chapter 1 supervisor; Mary Comer, special ed director; Landon Perdew, support services director; Harry Feeback, transportation coordinator; James Hatley, technology coordinator; Gary Dennison and Tom Pack, pupil personnel directors; Linda French, school psychologist; Vernon Spurling, federal programs; Helen Underwood, food service coordinator; and Glenda Heath, health services.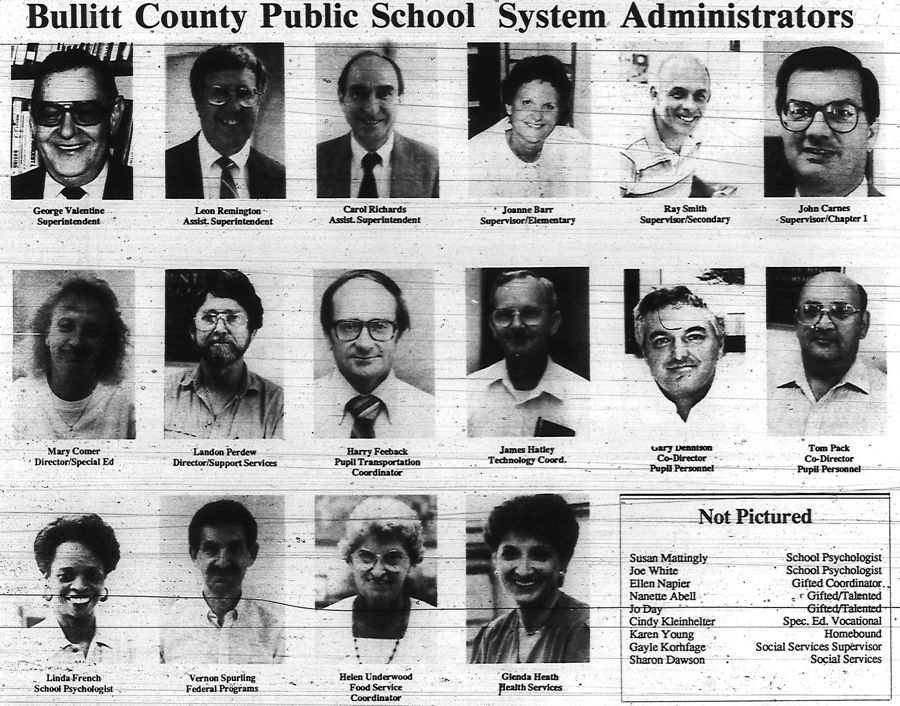 Not pictured were Susan Mattingly and Joe White, school psychologists; Ellen Napier, Nanette Abell, and Jo Day, gifted/talented program; Cindy Kleinhelter, special ed vocational; Karen Young, homebound; Gayle Korfhage and Sharon Dawson, social services.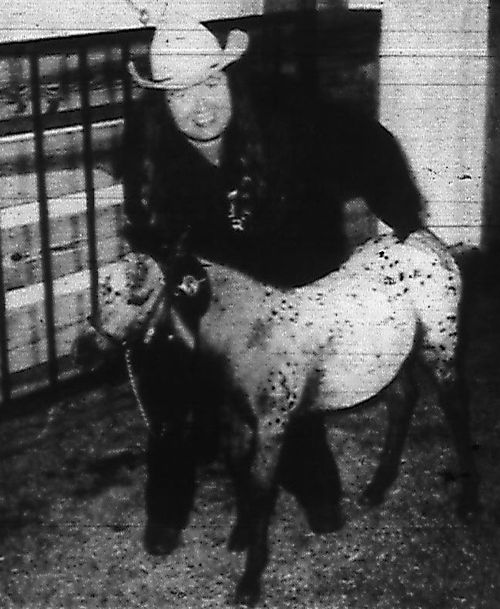 Elizabeth Lee was honored for 55 consecutive years of Sunday School attendance, a streak that began in 1936.
Oretha Ridgway of the Nichols community reported that she joined Nancy Sumner and June Dawson for dinner at the Greer Hotel in West Point.
Jean Cox of the Cedar Grove/Solitude community reported that Cheryl Johnson Tarrence was one of Bullitt County's newest miniature horse breeders.
Darlene Hunt, daughter of Lee and Bonnie Hunt of Lebanon Junction, was a recipient of the William Tolbert Whittenberg Scholarship Fund for Excellence which enabled her to study theatre in Europe.
Jennifer McCauley's raccoon, Matthew Kurk's sunset, and Stacy Kincade's portrait in oil pastels each represented their skills at the summer art day camp at the Louisville Water Tower.
Pat Rice of Shepherdsville won a tennis tournament in South Carolina.
Vernon Mothershead received the Melvin Jones Fellow Award for his service and dedication to the community through the Mt. Washington Lions Club.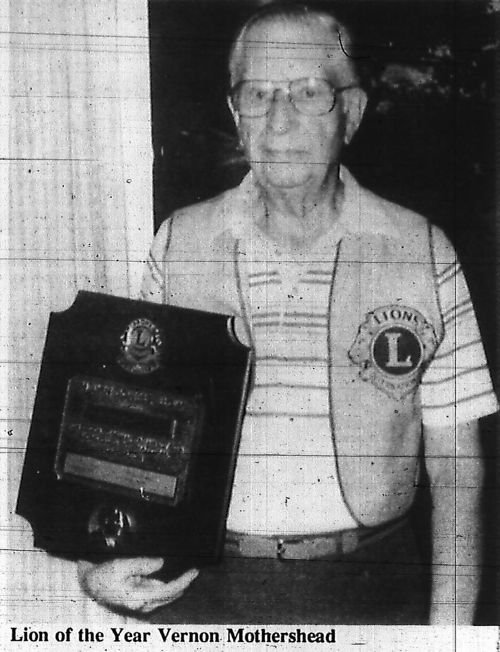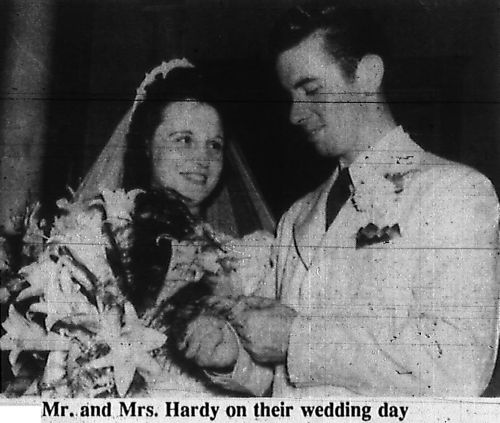 Harold and Kay Ridgway Hardy celebrated their 50th wedding anniversary on August 30th. Sadly, Kay passed away the next day.
And Ron Weimer returned home to Nichols Elementary as their new principal.
September 1991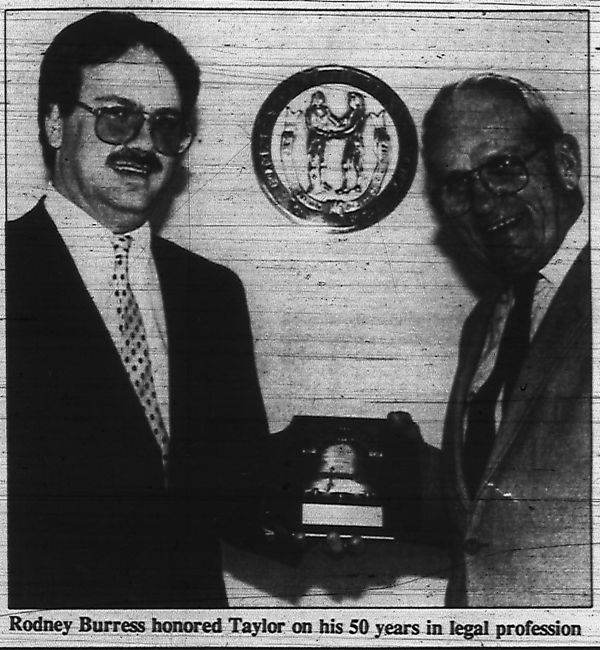 The paper reported the death of Circuit Judge Athol Lee Taylor. The article said that "he was a source of wisdom, like a big brother, and a great storyteller, but would be best remembered as a person who loved the legal profession.
Bullitt Central defeated North Bullitt 26-6 in a game marked by intense heat. North's only score came when Central's quarterback, Nathan Chappell fumbled the ball, and Ryland Hoke recovered it, and then lateraled to Tommy Cox who raced for 45 yards for the touchdown. Central's first score resulted from a pass from Chappell to Bo McCubbins to the Eagle 4, followed by Clifton Whitmer's power run for the touchdown. Kevin Gathof scored their second TD. The final TD came near the end of the game when Chappell hit Chris Murphy for 25 yards and Gathof ran the ball in. Mike Waters' second extra point kick accounted for the final score.
Mr. and Mrs. Chester Knight celebrated their 50th wedding anniversary. The residents of Hebron Estates had one daughter, Mrs. Carol Lee, wife of Daryl Lee, and two grandsons, Robbie and Jason Lee.
Jean Cox of Cedar Grove congratulated Danny Meredith for his purchase of a miniature filly named Holly.
Oretha Ridgway of Nichols reported that the family of the late Albert and Birdie Griffin held their reunion at Sun Valley Country Club. She also reported that Adrian "Flops" Larimore had raised a watermelon that weighed 45 pounds. They served it to 17 guests on Labor Day. She also mentioned Howard Moore who raised a cantaloupe that weighed 24 pounds.
Louise Bischoff of Hebron reported that Mr. and Mrs. John Wigginton of Florida spent a weekend with V. J. Jones and family.
Lois Simmons of Pleasant Grove reported that Fern Lloyd's company included Rita Bandy, Ethel Proctor, Brad Armstrong, and Mary Bell Pate.
Bob Schildknecht was hired by the school system to head up its drug and alcohol prevention program. He led that program until his untimely death in 1996 from a stroke.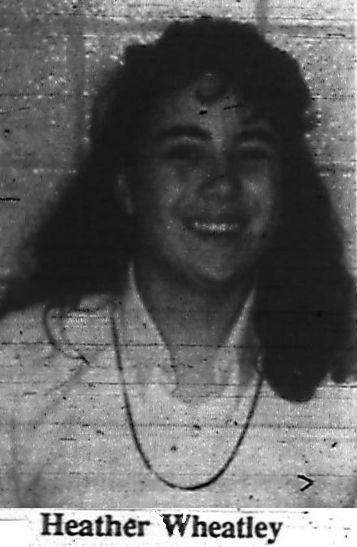 Bullitt East pulled out an 18-16 win over Bullitt Central that came down to a perfectly executed fake punt by the Chargers that had lineman Steve Miles running for a 36-yard touchdown.
On Friday the thirteenth, Bullitt East lost a heartbreaker to LaRue County 21-20. In the closing minute, East quarterback Keith Brogan lofted a pass to Troy Wood in the end zone, but the two-point conversion try failed, leaving East a point short. Meanwhile Bullitt Central defeated Nelson County 35-18 behind Clifton Whitmer's 143 yards on 23 carries. And North Bullitt fell to Marion County 14-7.
Heather Wheatley was named a National Merit Semifinalist. She was the seventh Merit Semifinalist at Bullitt East since the school opened.
Bridget Spencer of Mt. Washington won the "Radio Flyer" wagon sponsored by Dairy Queen.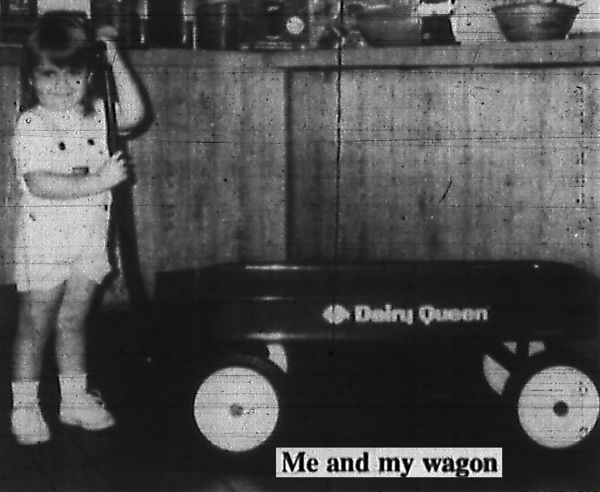 Mae Hoagland Cummings, unofficially the county's oldest citizen, passed away at the age of 104. She was survived by two daughters, Mildred Meyers of Florida, and Helen Shields of Shepherdsville.
The Shepherdsville Middle School cheerleaders won the junior high division at the Kings Island 7th Annual Cheerleading Championship. The participating girls included Bethany Adkins, Angie Hundley, Katie Richardson, Gayle Mattingly, Kathy Coy, Melanie Jewell, Nikki Light, Amanda Bennett, Christy Bowling, Johnnie Newton, Jeni Marcum, and Angi Rogers. Rebecca Keller was their sponsor.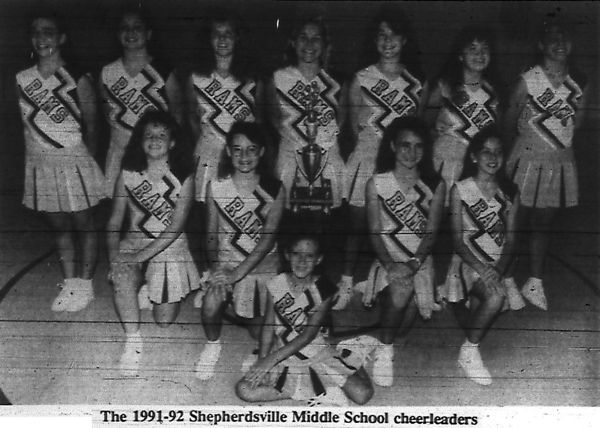 Mona Tamme was named the 1990-91 Volunteer of the Year during the annual recognition dinner held at the VFW Post 5710 of Shepherdsville, for her volunteer work with the Red Cross.
And Janet Gonterman won the apple pie division of the culinary arts competition at the Kentucky State Fair. Yum Yum!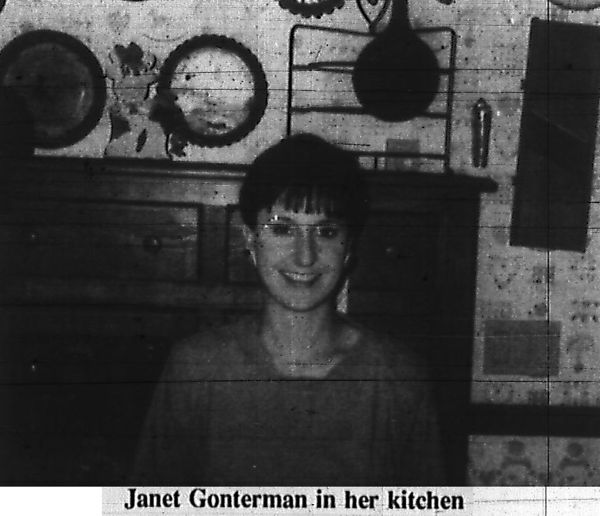 October 1991
Craig Crawley, son of Bruce and Patricia Crawley, and a senior at Bullitt Central, was a National Merit Semifinalist. He joined Heather Wheatley of Bullitt East as the county's two semifinalists.
In the Shepherdsville Olde Tyme Homecoming pageants, Dede Mann was selected as Miss Shepherdsville. Janice Walls was first runner-up, and Missy Druck was second runner-up. Mike Whitley received the title, Mr. Shepherdsville, with Lenny Tipton, Jeremy Bryant, and Tony Bryan Whiteside as runners-up.
In the Junior Miss category, Dana Lynn Miller won, with Mary Jo Bryan and Tracy Thompson as runner-ups. Michael Nipper was Junior Mr. Shepherdsville, ahead of John Jackson and Doug Meenach.
Other winners included Tiny Miss Katie Danielle Gaw; Tiny Toddler Brittany Forshee; Little Mr. Shepherdsville Brandon Lee Irvin; Miss Pre-Teen Sabrina Nicole Clan; Pretty Little Angel Eyes Tiffay Bruce; and Baby Contest winner Courtney Ann Clark.
Louise Bischoff, the Hebron/Zoneton correspondent reported that Mrs. Helen Rhea attended the homemakers and had lunch at Imagine, a lovely place. Louise also wished Ike Neal a happy birthday!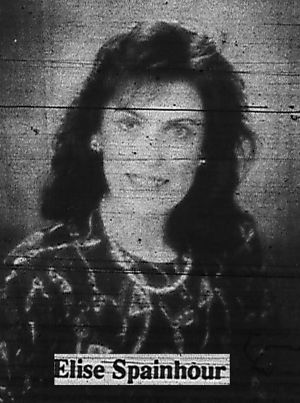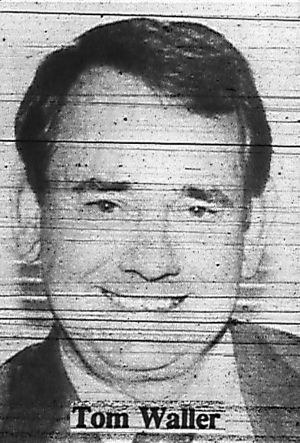 Lois Simmons of Pleasant Grove reported that Allard Armstrong and Harold Ray Armstrong were splitting wood for Leola Opal Ryan.
Elise Givhan Spainhour and Thomas Waller were facing off in a write-in election to replace the recently deceased Circuit Judge Athol Lee Taylor.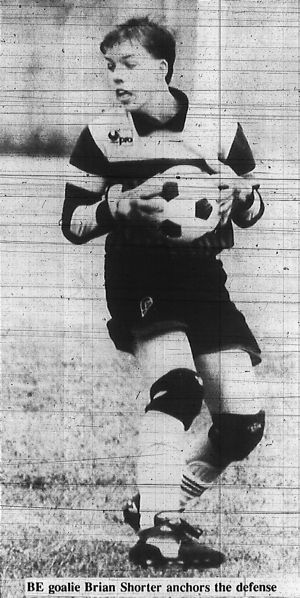 The Bullitt Lick Middle School Beta Club officers were President Jennifer Hasty, Vice President Julia Sanders, Secretary Jennifer Dickerson, Treasurer Breezy Davis, and Reporters Christy Hunt and Christy Brown.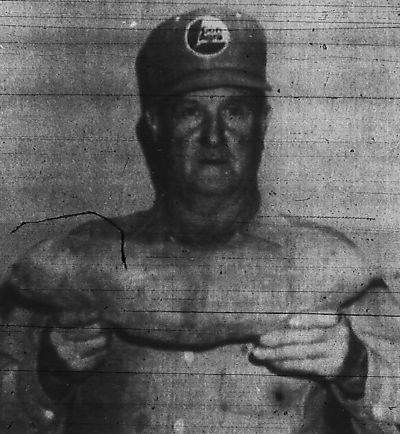 James Thomas of Chapeze Lane grew a sweet potato that weighed six pounds, five and a half ounces. It was 18 inches long.
Sue Tennill of the Mt. Washington Lioness Club was named District Lioness of the Year at the district meeting in Bardstown.
Brian Shorter, goalie for the Bullitt East soccer team was pictured in action.
J. M. and Dorothy McCubbins of Lebanon Junction celebrated their 60th wedding anniversary.
Did you know that Susan Willett, Chris Marion, and Jackie Ayers each won a 13 inch color TV for having perfect attendance at Hebron Middle School?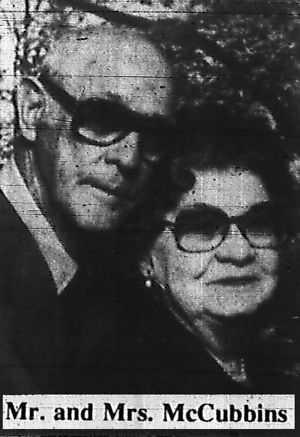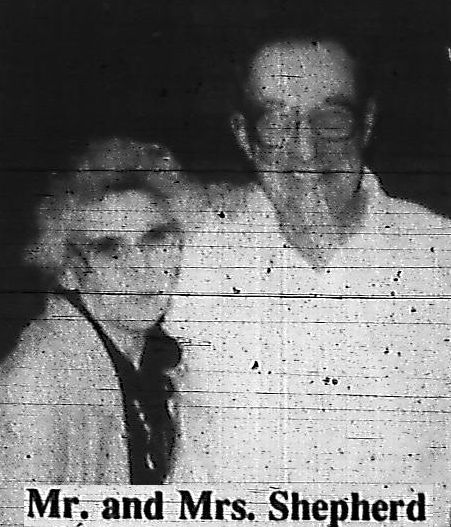 Howard Earl and Sophia Mae Shepherd celebrated their 60th wedding anniversary with family and friends at Bullitt Lick Baptist Church.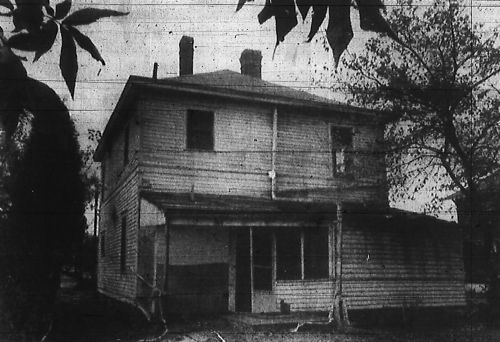 Bullitt East seniors Keith Brogan and Tara Wright were selected as football homecoming king and queen.
North Bullitt golfer Trent Coleman, an 8th grader, scored a 79 to advance to the state competition.
The paper reported that Krissy Dadisman of Shepherdsville was beginning her second year on the Berea College cross country team.
Did you know that Chris and Pat Docter acquired ownership of the Shepherdsville Mr. Gatti's 25 years ago? That's a lot of pizza!
And did you watch Willard Ryan when he demolished the old Collins house on Buckman Street?
November 1991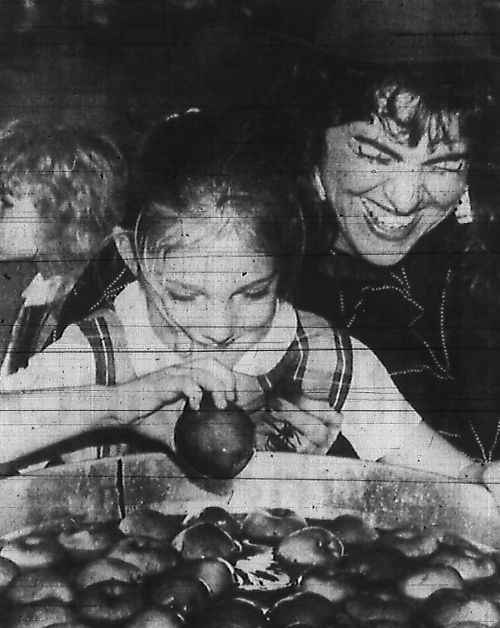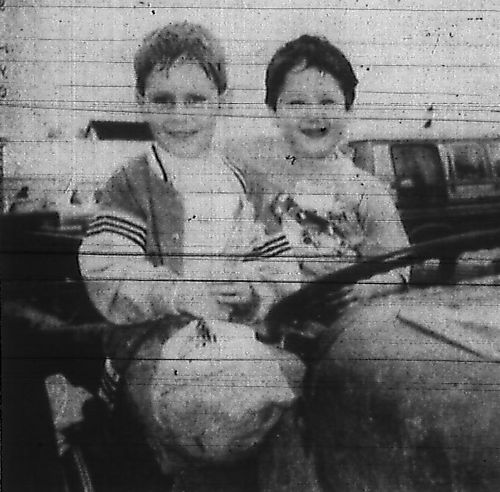 Lori Mann & Julie Adams / Billy Prater & Kennie Caudill
Lori Mann laughed as Julie Adams, who had recently lost her two front teeth, resorted to using her fingers while bobbing for apples at the St. Aloysius carnival. John Roberts took the picture.
Billy Prater and Kennie Caudill were pictured on a kindergarten class trip to Huber's Farm. They were there with Ms. Kelly's Cedar Grove class.
Daniela Canary, Kristi Hester, Robert Schoenlaub, Kristen Mason, Lori Risen, Tonya Squires, Brent Whaley, Christy Vowels, and Paula Lay were inducted into the National Honor Society at North Bullitt High School.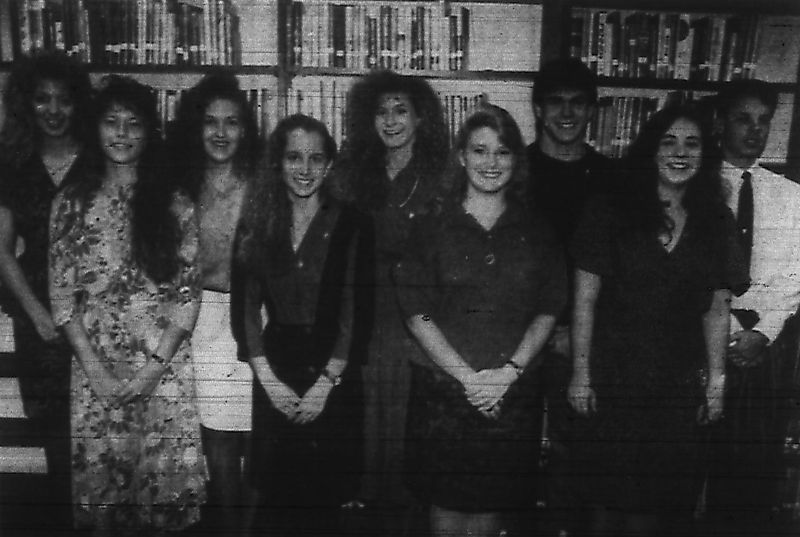 The Hebron/Zoneton correspondent remarked that Don and Betty Woolside spent three days at Niagara Falls, while David and Cheryl Seabolt traveled to Edmonton, Kentucky to visit Ma and Pa Burris.
The Pleasant Grove correspondent reported that Mr. and Mrs. Marvin Moore entertained for dinner the following folks: Mr. and Mrs. Eugene Hall, Madaline Porter, Mrs. Birdie Moore, Mr. and Mrs. Bryant Harris, and Mr. and Mrs. Arson Moore. She also wished Mrs. Mairn Porter a happy 102nd birthday.
Arlie and Bessie Kendall renewed their vows at the Hilltop Baptist Church on their 50th wedding anniversary. Their son Freddie performed the ceremony.
Also celebrating 50th wedding anniversaries were Causby and Grace Grigsby, Bruce and Anna Clark, and Kenneth and Ruby Rowe.
And not to be topped, Arnold and Elnora Koch celebrated their 60th wedding anniversary as well.
In the write-in election for Circuit Court Judge, Tom Waller was victorious. It's interesting to note that Richard Nixon got one write-in vote.
In the first playoff game in Bullitt East history, the Chargers defeated Adair County 26-6. Linebacker Steve Miles was pictured celebrating the victory.
The Mt. Washington Historical Society received three grants that would help in their efforts to open the Lloyd House as a museum. The house had been donated to the society by Mayor Ralph Lutes.
Alan Peavier and Marshall Chasteen were pictured in front of their Bootleg Bar-B-Q sign.
North Bullitt standout, Cora Conn signed a national letter of intent to attend Indiana State University.
Dave Edmonds (as Sonny) and Melyssa McLaughlin (as Cher) were pictured rehearsing for Bullitt Central's Bandstand show.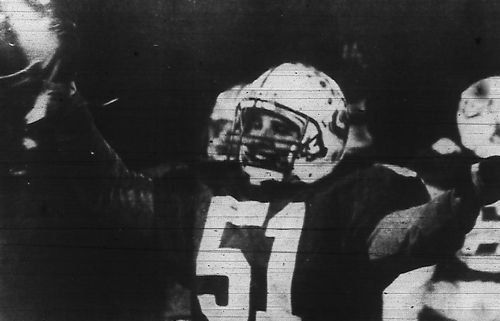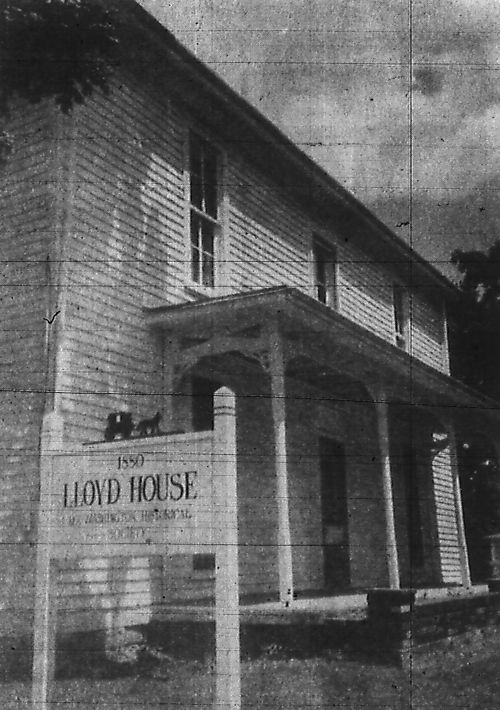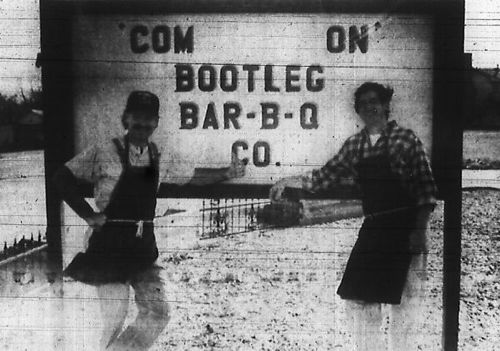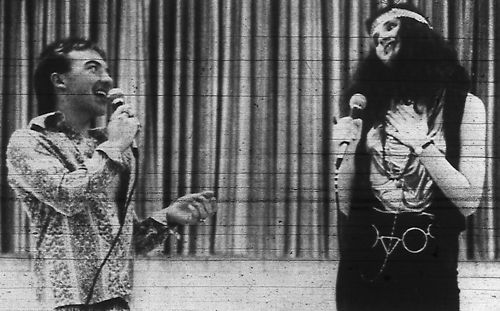 And do you remember where you were when disaster struck on that Tuesday afternoon when the CSX freight train derailed and plunged into the Salt River, taking most of the bridge with it? I sure do!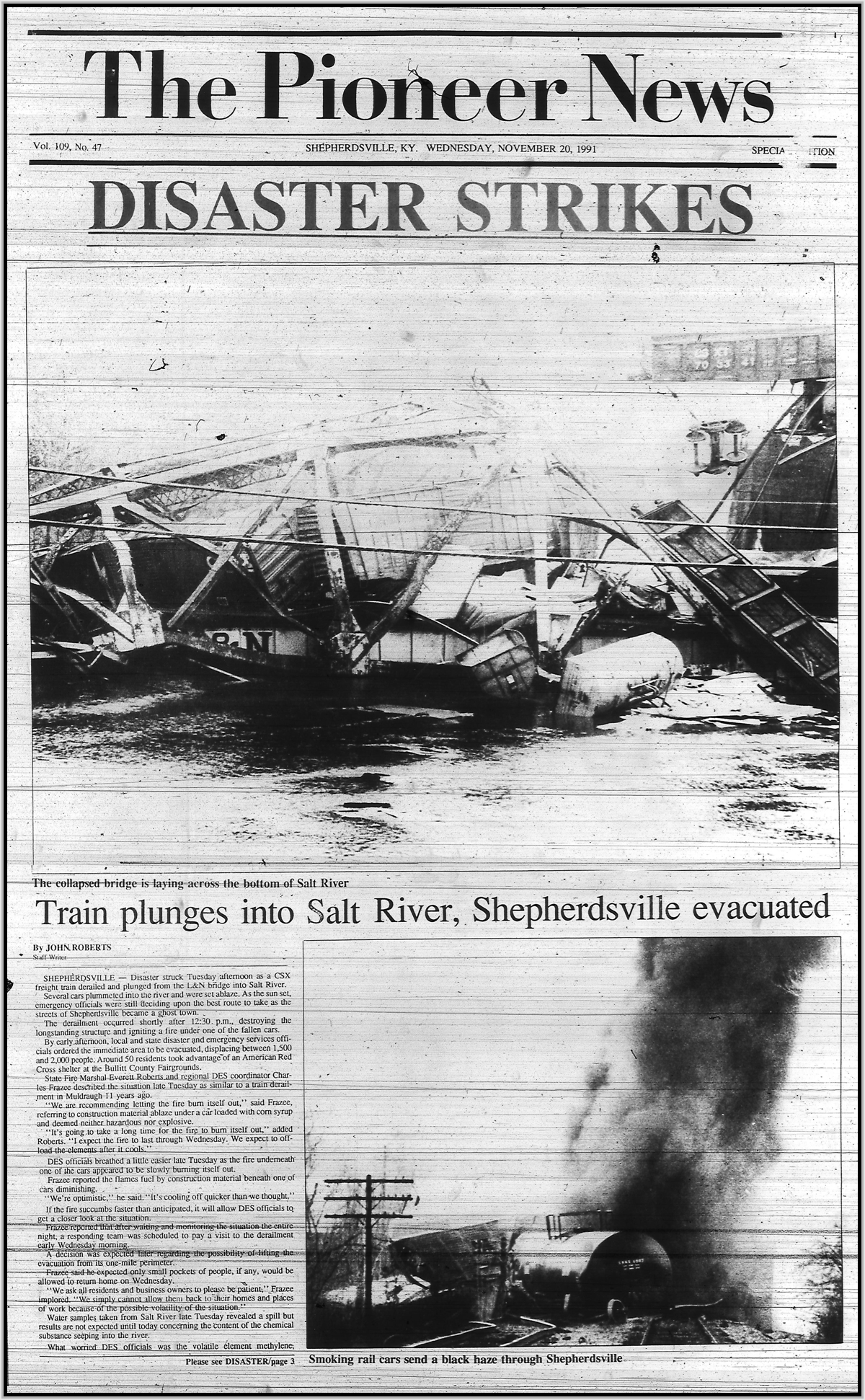 December 1991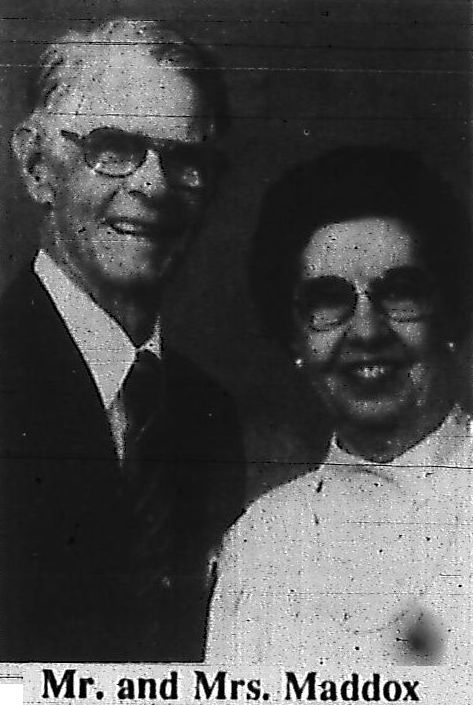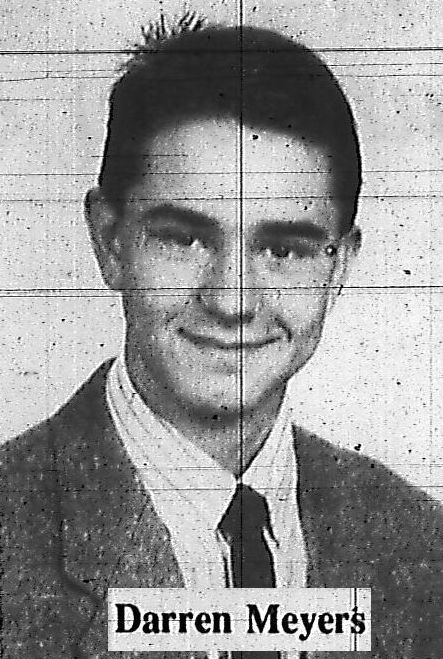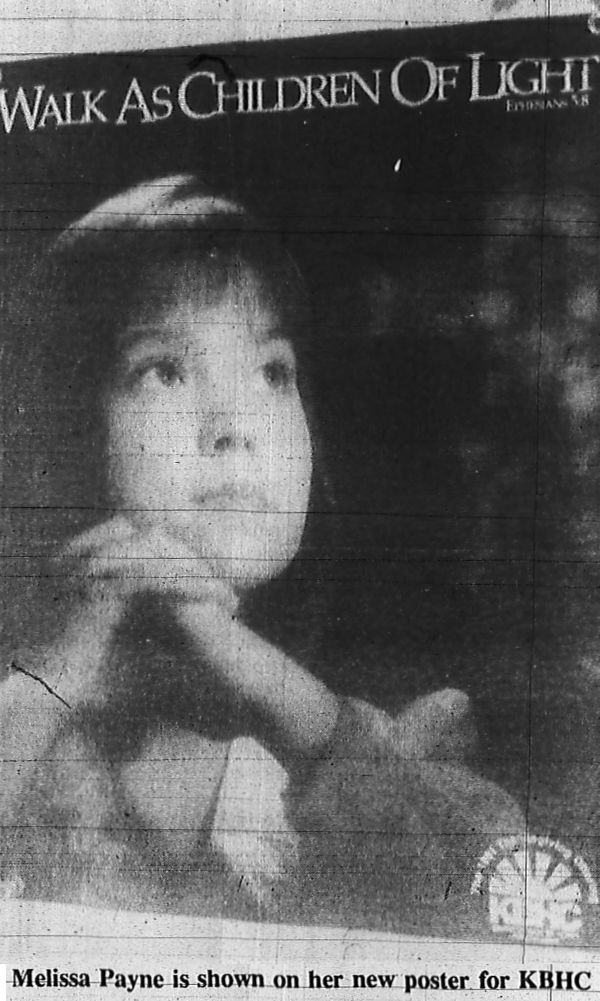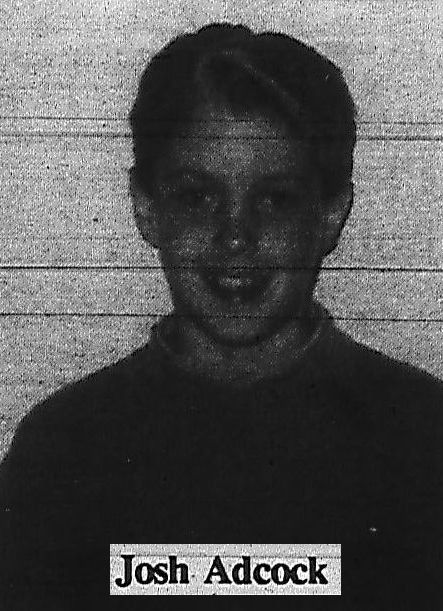 Jean C. and Anna Joyce (Jasper) Hall celebrated their 50th wedding anniversary. Also celebrating their golden anniversary were George C. and Mary Herman (Rouse) Maddox.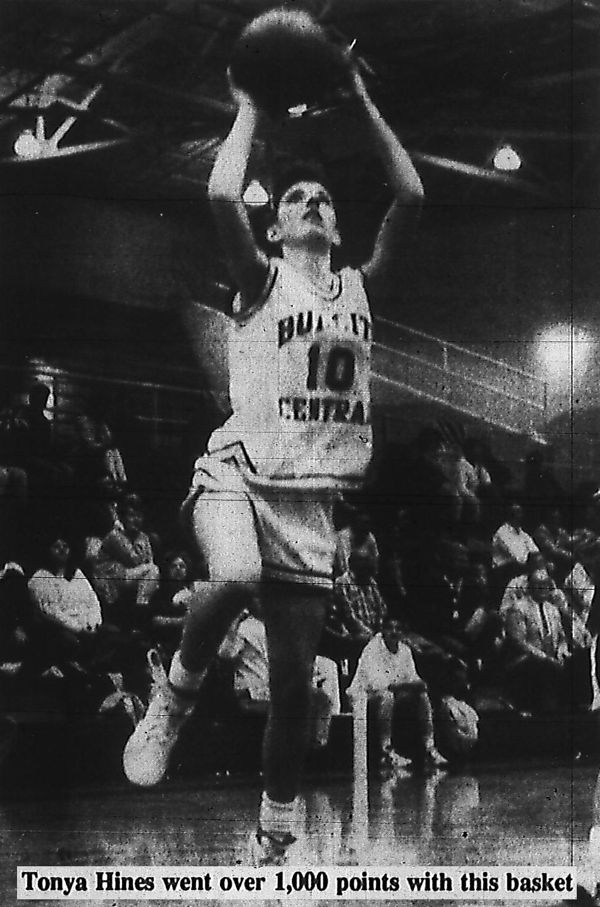 In the basketball matchup between Bullitt East Lady Chargers and Bullitt Central Lady Cougars, Becky McKinley of BE scored 32 points, and Tonya Hines of BC totaled 30, but the Lady Cougars managed a three point victory in overtime, winning 72-69.
Central followed that win with a lopsided 60-30 victory over North Bullitt. In that game, Hines scored 26, and Cora Conn registered 19 for the Lady Eagles.
B.C.'s boys defeated North 93-70 with Jerome Hoosier scoring 28, and John Holt 20. Jeff Larison tallied 20 for North.
Central beat East 77-75. Clifton Whitmer scored 21, John Holt 20, and Jerome Hoosier 18 for the Cougars. Tim Mason tallied 25 for the Chargers.
Darren Meyers, an alumnus of St. Aloysius School, played a couple of roles in the Stage One: The Louisville Children's Theatre production of Kringle's Window.
Ten-year-old Melissa Payne, daughter of Mike and Janice Payne, and a student at St. Aloysius, was chosen to appear on a poster to promote awareness for the Kentucky Baptist Homes for Children.
Josh Adcock, a sixth grader at Mt. Washington, was a winner in the Science: Making Contact in My Life essay contest.
Brittney Gabrysh was pictured on Santa's lap at Shepherdsville Square. John Roberts took the photo.
Ten-year-old Amanda Jill Jessie of Shepherdsville garnered a role in the Louisville Ballet production of The Nutcracker.
April Clark, Nathan Houtchins, Brandy Cannon, Geoff Brown, Robert Cook, and Angela Dukes of North Bullitt High School were part of a group of students studying Latin via the KET Star Channel.
Junior Beta Club sponsor Carmella Esarey reported that the Shepherdsville Middle School Jr. Beta Club collected over 200 cans of food to be distributed by the Bullitt County Fellowship of Concern.
The 1991 All-Bullitt County Football Squad included Bo McCubbins, Jason Dierson, Greg Walker, Clifton Whitmer, Kerry Martin, and Mike Waters of Bullitt Central; Gary Mudd, Troy Wood, Andy Pruitt, Ted Dixon, John Deering, Keith Brogan, Jeff Matheny, Doug Graham, Steve Miles, and Kenny Hughes of Bullitt East; and Terry Wise, Kevin McCubbin, Ryland Hoke, Adam Mendoza, Larry Crisp, Carl Phillips, and Scott Martin of North Bullitt.
And the Hebron/Zoneton correspondent wished Juanita Frick a happy retirement from the phone company. She also reported that Jane Ann, Steven and Shawn McCubbins spent several days at Niagara Falls.
---
Copyright 2018 by Charles Hartley, Shepherdsville KY. All rights are reserved. No part of the content of this page may be included in any format in any place without the written permission of the copyright holder.
---