It Happened in 1982
Over the years, Charles Hartley has shared glimpses of what was being printed in The Pioneer News in different months and years. This page includes what was taken from the issues of 1982.
January 1982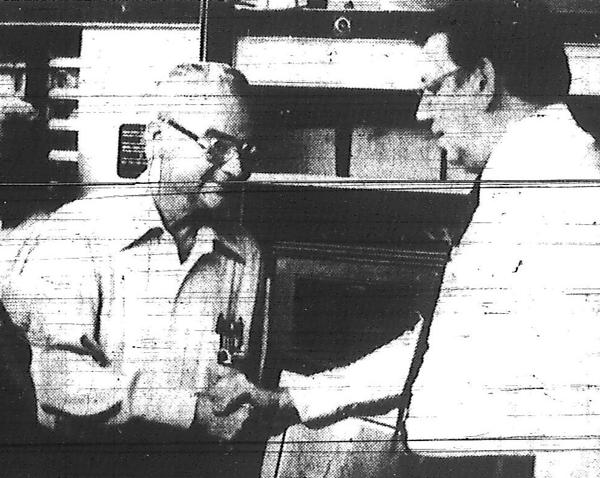 Karl Gerhard's Retirement
Karl Gerhard retired from Publisher's Printing in January after 18 years at the plant, and a career in the publishing business. At his retirement, he was the plant superintendent. His work ethic and skills were praised by Company President Frank Simon and Vice President Jim Haberman.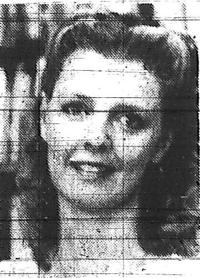 Janet Short
Bob Harrington, manager of engineering, said, "It will probably take three people to replace him."
Janet Short was volunteer of the week at the Lebanon Junction school. She and her husband Rod Short had three children Kim at Bullitt Central, Rodney in the LJ kindergarten, and Kristen at home.
The Mt. Washington Generals ended their basketball season undefeated. Team members included Mike Crafton, Paul Wheatley, Brent Wheeler, Jimmy Beverly (manager), Troy Lewis, Kimmy Hisle, Merritt Williams, Kevin Coomer, Jason Falk, Craig Woods, Larry Couch, Todd Cornell, Troy Barr, and Bill Wallace.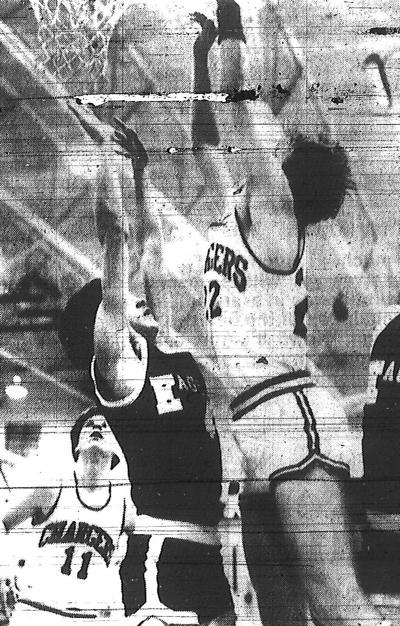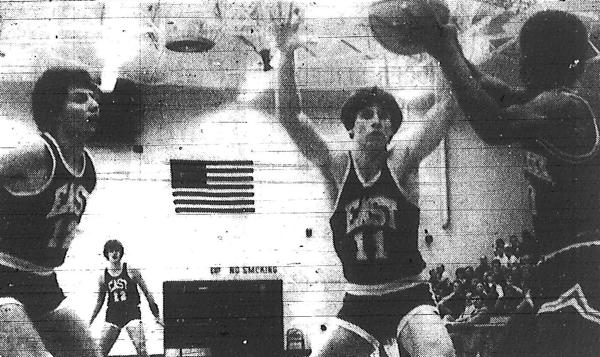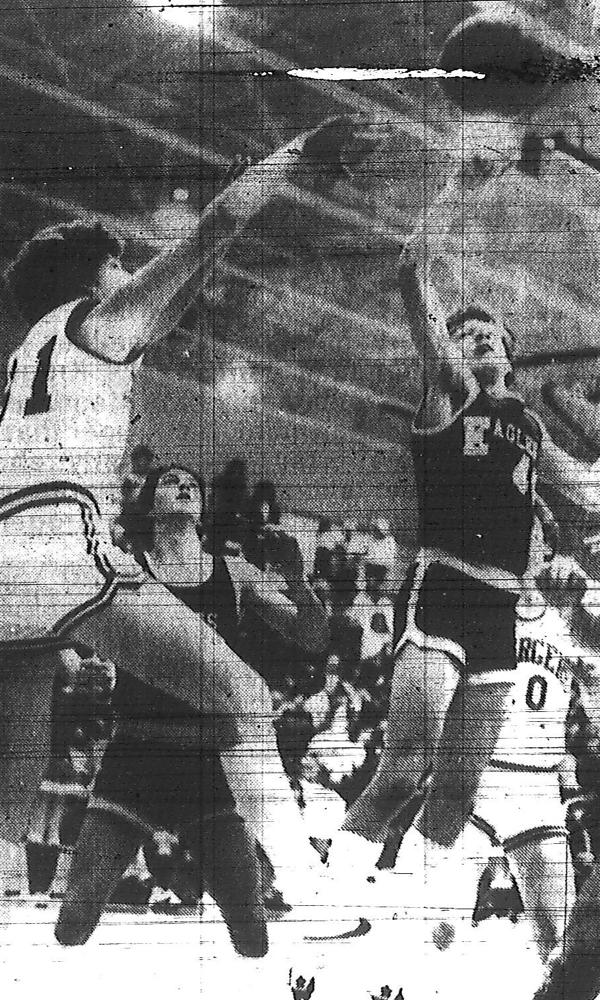 In a series of pictures published in the paper, Rick Troutman of Bullitt East goes up and over North Bullitt defenders for a rebound; Chargers Jeff Craig and Terry Wilkerson work to prevent a Fern Creek pass while Troutman waits downcourt for an interception; and Gary Ensey of North Bullitt leaps high in the air to put up a shot against Bullitt East.
State Transportation Secretary Frank Metts announced the construction of an interchange at I-65 and Highway 480 (Cedar Grove Road). He estimated that construction would begin in 1984. He also announced that the other half of the Bernheim exit would be completed too.
Mary Holsclaw of Hebron wrote that Mrs. Bernard Bischoff's horse, Radiant Command, won High Point Award for five gaited pleasure horses at the Fair and Horse Show Award Banquet at the Galt House.

Todd Miller
Elizabeth Worley, Lebanon Junction correspondent, congratulated Mr. and Mrs. T. J. Sweat Sr. on their 65th wedding anniversary.
Charles Hamilton was elected chairman of the Bullitt County School Board. Hamilton, a board member since 1967, succeeded Thomas Whitt as chairman. William Dawson was elected Vice Chairman. The board also awarded a certificate of appreciation to Mrs. Virginia Moore who was selected as Bullitt County Special Education Teacher of the Year.
Todd Miller became the leading scorer in Bullitt Central history when he scored his 1,234th point in a game against North Bullitt. He was also the all-time team leader in rebounds.
The staff of the Hairport welcomed Don Terry as a new stylist. He joined Phillip Capps, Steve Capps, Larry Ballard, and David Maraman in the shop that was then located on Highway 44E.
Clara Simmons of Pleasant Grove mentioned that the small crowd at church on Sunday was likely due to the temperature being ten below zero.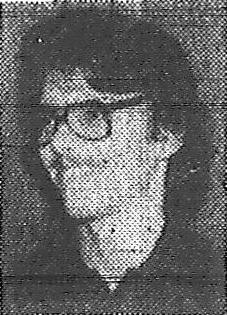 John Roberts
Spelling Bee winners in the contest held at Roby Elementary were Kathy Byrge, Jenny Collins, and Marcia Gaw. Byrge, an 8th grader at Hebron, placed first. Collins, a 4th grader from Mt. Washington, was second; and Gaw, a 6th grader from Hebron, was third.
And a young John Roberts reviewed a Derby Dinner Playhouse show that starred Sid Caesar. He was impressed by Caesar's performance, not so much by the play itself.
February 1982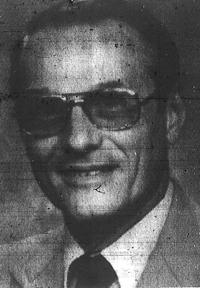 Shearman Taylor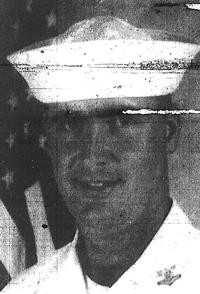 Greg Armstrong
Shearman Taylor of Shepherdsville was the featured speaker at a meeting of the Kentucky Academy of Trial Attorneys. He spoke on forensic photography.
Elizabeth Worley of Lebanon Junction wrote about the Math Bowl team from St. Benedict's that would be competing at Elizabethtown. Members included Cheryl Newton, Laura McQuire, Tish Sweat, Todd Hines, Bruce Bunch, and Missy Tinnell.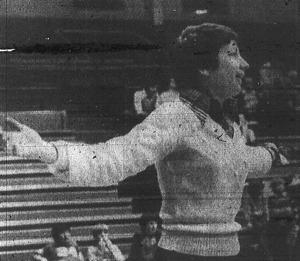 Mary Ann Elam
Clara Simmons of Pleasant Grove wrote that Cliffa Foster hurt her foot playing ball at Murray. (I don't imagine that slowed Cliffa down much.) Clara also wrote that Alvine and Beulah Foster called on Mrs. Maggie Proctor, bringing her some pecans from Arkansas.
Navy Seaman Greg Armstrong, son of Rev. and Mrs. Ray Armstrong, received a commendation for outstanding performance of duty, and got his picture in the paper.
Bullitt Central Lady Cougars Coach Mary Ann Elam was pictured with arms outstretched is disbelief at an official's call.
Those who remember that Windstream's name was Allied Telephone Company may also remember when Jan Teensma, newly appointed company vice president announced that name, a change from the name of Echo Telephone Company.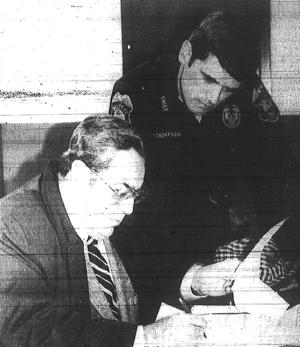 Thompson and Hall
In the Hebron News column we read that the Hebron Women of the Church met with Mrs. Arlene Anderson for their Valentine and Secret Pal revealing party.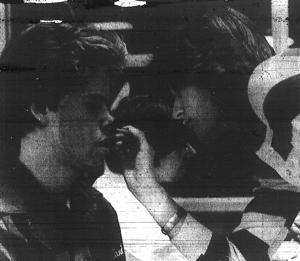 Face Painting
Oretha Ridgway of Nichols wrote that Kelly Thompson celebrated his 6th birthday at the home of his grandparents, Mr. and Mrs. Daniel Thompson. Also at the party were Roger Thompson, Carnell Logsdon, Viola Logsdon, Patsy Larimore, and Adrian Larimore.
New County Police Chief Danny Thompson was pictured looking over investigation work being done by County Detective Trent Hall.
Beth McClure of the Bullitt Central Art Club was pictured putting the finishing touches on the face of David Westwood before a basketball game. The Art Club painted faces and Cougar paws to show school spirit.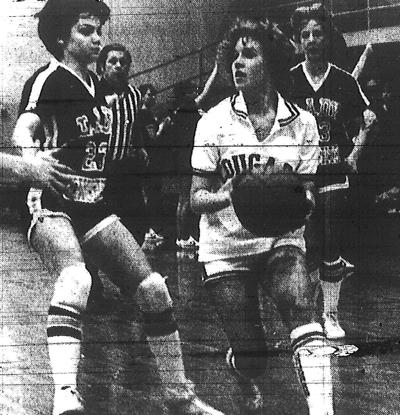 Christy Cruise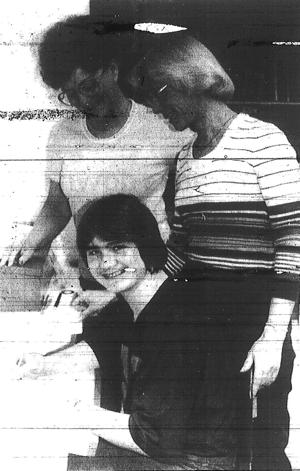 Jimmy Gibson
Christy Cruise was pictured trying to drive around a Marion County basketball player.
Laura Troutman, a 1980 Bullitt Central graduate and daughter of Mr. and Mrs. J. E. Troutman of Shepherdsville, received a full R.O.T.C. scholarship at Eastern Kentucky University.
Bullitt Lick Middle School teacher Ruby Hogg arranged for her student Jimmy Gibson to visit the Pioneer News office regarding his interest in commercial arts. He was pictured there along with Job Shop Manager Patsy O'Bannon and Judy Corum from advertising.
Jeanette Glass of the Cedar Grove community wrote that Robert Wilkins and Jennifer Lynn Brock placed first and second in the Cedar Grove school spelling bee.
Staff Sergeant Glenn Napier, son of W. A. and Aletha Napier of Shepherdsville, and Sabrina Ann Smith of California were married in San Diego where Glenn was stationed. I'm happy to say, Glenn earned his Eagle Scout rank as a member of Troop 5 in Shepherdsville.
Scotty McGaha of Brooks was pictured with Louisville Mayor Harvey Sloane at a dance that Scotty emceed at DeSales High School.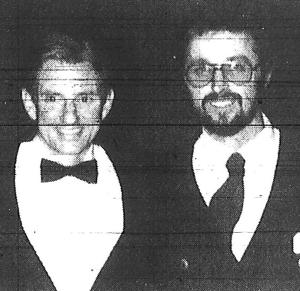 Mayor Sloane & Scotty McGaha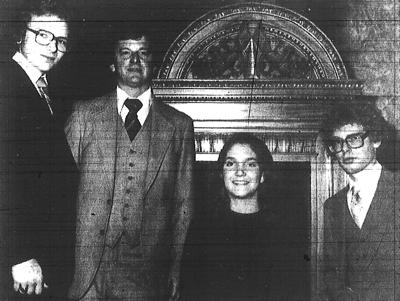 Essay Winners
Harry Hunt of Bullitt Central, Donna Ricketts of North Bullitt, and James Simms of Bullitt East were pictured with State Representative Frank Smith following their wins in the Bullitt County Young Democrats essay contest.
And Bill Hardy served as Bullitt County's 1982 Heart Fund Chairman, another of his community service efforts.
March 1982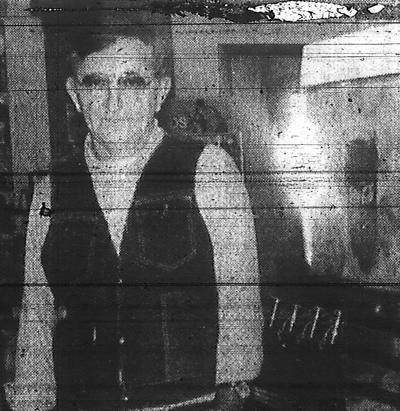 Bill Beeler
June Harrington wrote a nice piece on Beeler's Pharmacy in Lebanon Junction, the store that "could float out of town on root beet sales alone." She interviewed the owner Bill Ament Beeler and learned that his grandfather A. J. Beeler had begun the business in 1898 in Eastview, Kentucky, moved it to Leitchfield for a time, and then to Lebanon Junction in 1922. The first Lebanon Junction store was built near the railroad tracks and remained there for 38 years before moving in 1960. Bill Ament started working in the store when he was 12. He and his wife Jane had four daughters, Ann Maria, Ellen, Johanna, and Margaret; and hoped that some of them might take over the store soon so he could enjoy some vacation time.
Bo and Gail Prosser and their children Jamie and Katie Beth were leaving Shepherdsville and their work at Shepherdsville Baptist Church for Georgia where Bo would continue his work in a church there.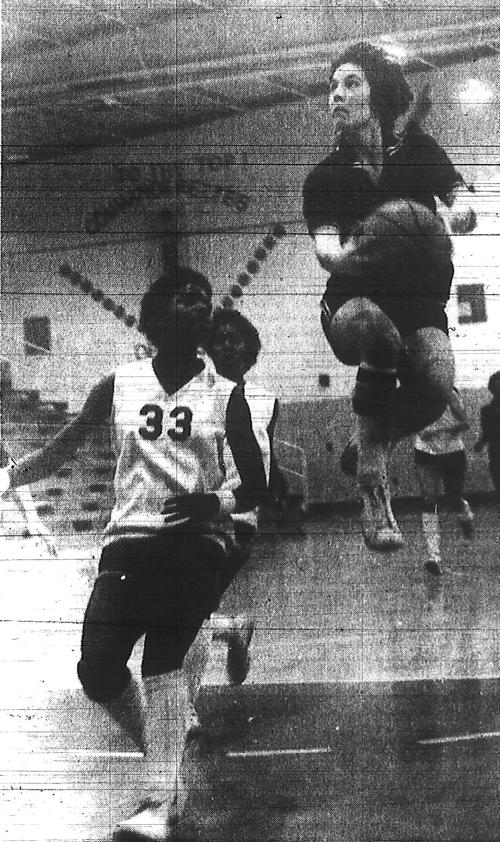 Rosanne Conlan
Helen Jones, Doris Armstrong, Ruth Moore, Adrian Jones and Ruth Payton were all winners in Melton's Food Market's $100 grocery give-away.
Elizabeth Worley of Lebanon Junction congratulated Pam Weed for winning first place in both ceramics and Christmas decorations in the Cultural Art Contest for Bullitt County.
Rosanne Conlan took over the all-time lead in points and assists for Bullitt Central's Lady Cougars, breaking the records of Stephanie Falk and Cliffa Foster.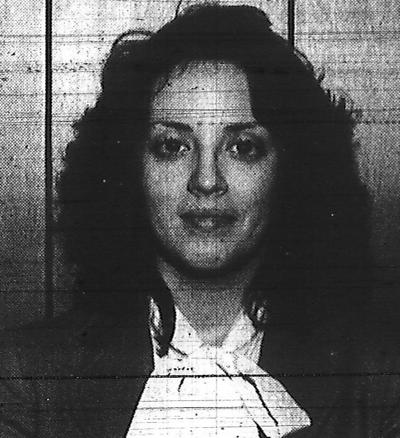 Lisa Ann Capps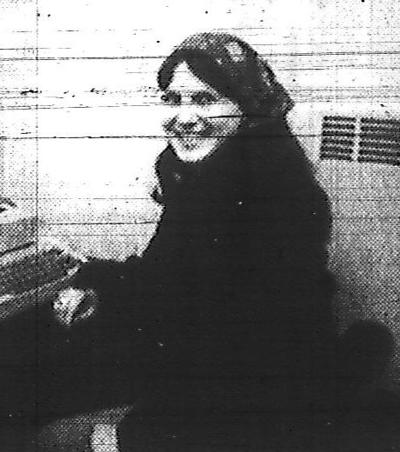 Carol Meadors
Grace Elden, in her Shepherdsville column, congratulated Robert and Anita Beasley on the birth of their daughter, Rebecca Mae.
Lisa Ann Capps, daughter of Mr. and Mrs. James E. Capps, was named one of Western Kentucky University's outstanding campus leaders in the 1982 edition of "Who's Who in American Universities.
Jan Porter Grigsby received an award from KASA for her administrative work in the Bullitt County School System. She credited her mother Nell Porter for much of her success.
Libby Faw and Randy Holt joined the staff of Brooks Baptist Church; Libby as education minister and Randy as music minister.
And the Baptist Church in Lebanon Junction welcomed a new minister of music, Dennis Phillips and his wife Elissa.
I wonder if any of the students in Mrs. Reesor's Business Law class remember the mock auction by Lavon O'Dell?
In the "Around Nichols" column we learned that Carolyn Sander, Bernice Blakely, June Dawson, and Marlene Abell attended PTA Legislative Day at Frankfort and had lunch with Rep. Frank Smith.
Mrs. Carol Meadors was pictured in the paper in honor of her volunteer work at Roby School. She and her husband Terry had two childern, Christopher and Phillip.
Janice Trowbridge was chosen basketball homecoming queen at North Bullitt. Her escort was senior basketball player Larry Woolridge.
Ellen Napier, president of the Bullitt County Woman's Club, presented a check to Ray Smith for the Bullitt County Close-Up program which sends high school juniors on a trip to Washington, D.C. for a study of the nation's capital.
And a wedding was held by the Family Living classes at Bullitt Central as part of a lesson in wedding preparations. The lucky [pretend] bride and groom were Lisa Braughard and Jeff Brewer.
April 1982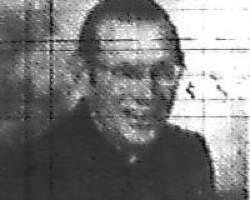 Father Hagen
Father Joseph Hubert Hagan, pastor of St. Aloysius Catholic Church in Shepherdsville, died after an illness.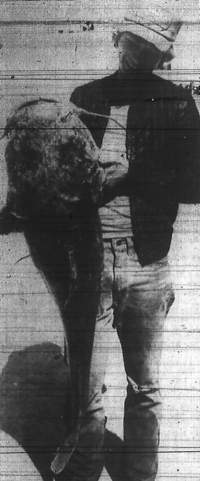 Ray Rowland
Oretha Ridgway of Nichols wrote that Deborah Atkinson, niece of Betsy Smith, attended Cumberland College and was spending spring break with her Aunt Betsy.
Wanda Richardson was available to transport senior citizens to the Health Fair at Shepherdsville First Baptist.
Elizabeth Worley of Lebanon Junction wrote that Kevin Miller was excited to be a part of the official University of Louisville party attending the NCAA tournament games in Birmingham. Also attending from Bullitt County were Randy and Sue Baumgardner.
Mary C. Holsclaw wrote that the Easter Sunrise Service held at the Hebron Cemetery would be led by Rev. John Everett of the Hebron Church. She also mentioned that the Hebron Women of the church enjoyed a pot luck meal at the home of June Williams.
Winners of the conservation essay and poster contest were announced in a ceremony at Roby School. Named as winners in the poster contest were Kimberly Perkins (Cedar Grove), Patrick Keating (Brooks), Troy Hamilton (Overdale), Eric Scott Elwell (Roby), Cheryl Pickens (Maryville), Rebecca Dadisman (Bullitt Central), Thomas Peacock (Nichols), and Matt Romine (Mt. Washington). The essay contest winners were Vanessa Stearman (Nichols), Keith Polston (Hebon), Gerald Burba (Bullitt Central), Tammy Mahoney (Bullitt Lick), and William Douglas Slaughter (North Bullitt). Countywide winners were Rebecca Dadisman (poster), and Gerald Burba (essay).
Ray Rowland of Shepherdsville was pictured holding the 50 pound catfish he caught from Salt River.
JoAnn Barr and Mary Lou Smith, principals of Nichols and Maryville Elementary schools respectively, attended the National Association of Elementary School Principals' annual convention in Atlanta. Mrs. Barr was president-elect of the Kentucky Association, and Mrs. Smith was state editor.
Polly Cundiff, Chairperson of the Bullitt County Woman's Club Scholarship Committee, presented the annual scholarships to Gerald Burba of Bullitt Central, Robert Kennedy of North Bullitt, and Deanna Herr of Bullitt East.
Andy Wibbels of Bullitt East was pictured racing for a fly ball in a game against Bardstown Bethlehem.
Bullitt Central junior Troy Simpson was pictured clearing the last hurdle on his way to victory in the high hurdles.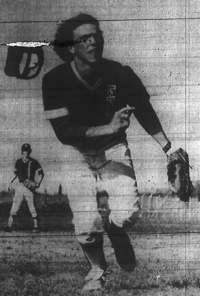 Andy Wibbels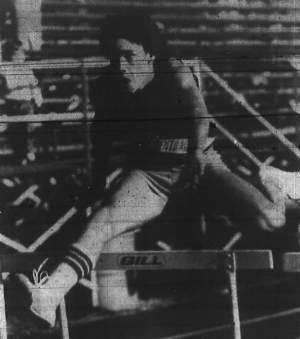 Troy Simpson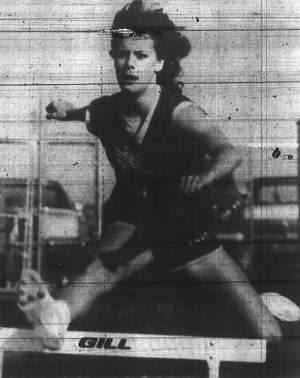 Andy Anthony
Bullitt East's Andy Anthony was also pictured clearing a hurdle on her way to victory.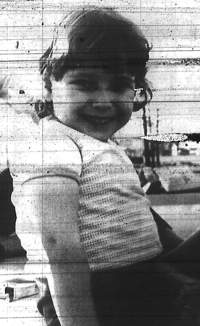 Amy Hodge
In speech team competitions, the following Bullitt Central team members qualified for nationals: Dana Alcorn and Lisa Carlton in debate, Teresa Hollingsworth and John Shafer in student congress, Brian Waddle in humorous interpretation, Karen Bleemel in original oratory, and Mike Kirkman and Maiko Chambers in Lincoln-Douglas debate.
Also from Bullitt Central, David Summers, social studies teacher, accompanied Lisa Carleton, Rafael Rosa, Karen Bleemel, Tommy Davenport and Danna Grider to Washington, D.C. where they participated in the "Close-Up Foundation" program.
June Harrington took a cute picture of Amy Hodge, daughter of Andy and Brenda Hodge.
Sam Hardy and Joe Mooney had all the parts you needed to tune up your lawn equipment, and they were on sale at the Hardy & Mooney store next to the railroad tracks.
And if you wanted to rent a booth at the Bullitt County Fair, you needed to call John Newton, George Roederer, John Diebel, Adrian Larimore, or Bernice Greenwell.
May 1982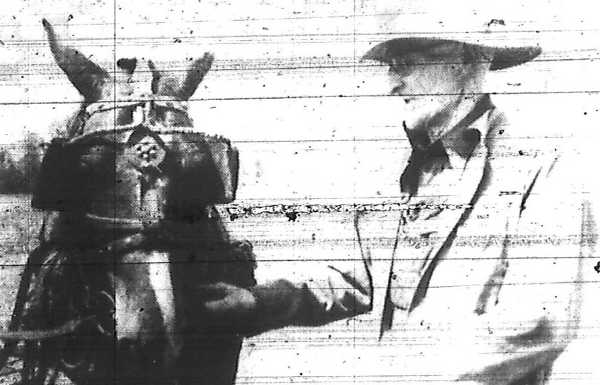 Robert Hardesty
Let's spend a few minutes with Robert J. Hardesty who at 82 was still plowing his fields with his horse. He grew up on a farm near Mt. Eden and lived there until the army took the farm. At the time of June Harrington's article about him, he was working on his 47 acre farm near Brooks. While his sister Margaret and his wife Alma were both school teachers, Robert's calling was the fields. The article did say that he had done veterinary work for over 60 years, working with folks like Dr. Ridgway, Dr. James Cecil, and Dr. Hubert Clay.
Bryan Harris and Alma Light were married in 1932 by Rev. R. B. Cundiff. Fifty years later they were celebrating their Golden Wedding Anniversary with their son Philip and their daughters Bonnie and Joyce. They would go on to celebrate 17 more years together before Bryan passed in 1999.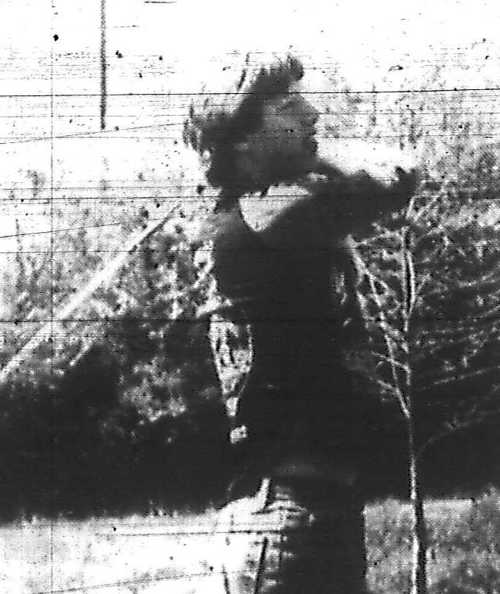 Bobby Myers
Clara Simmons of Pleasant Grove wrote that Allard Armstrong was able to be at church on Sunday by using a cane to help him get around.
Out at Nichols, Carolyn Sander hosted a surprise baby shower for Diane Mitchell. Guests included Diane's mother, Mrs. Helm, Mae Kraus, Viola Logsdon, Evelyn Poppell, Louellen Hawkins, Delores Ashby, Berniece Blakely, June Dawson and Oretha Ridgway.
Mary Holsclaw of the Hebron community congratulated Rick and Beverly Caple on the birth of their son Justin. She also reported that the Hebron women were meeting at the home of Mrs. Kay Everett.
Bobby Myers of Bullitt Central was pictured following the flight of one of his golf drives in a match in Nelson County.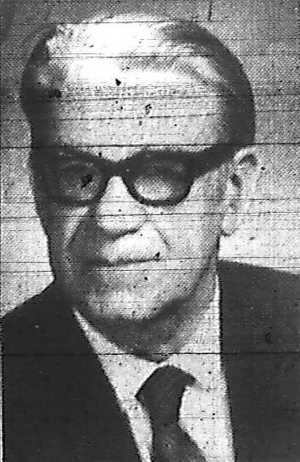 Dr. Paul Horner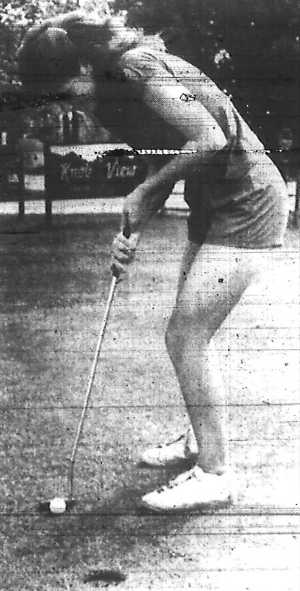 Beth Boone
I've mentioned Dr. Paul Horner before in these columns. He was conducting a revival at Mt. Carmel Baptist Church in 1982. Dr. Horner, who was assistant to the president at Campbellsville College, was married to the former Lillian Aileen Porter of Mt. Washington.
Cliffa Foster, daughter of Clifford and Helen Foster, received a special scholarship at the Blue Mountain College in Mississippi where she was attending.
Nichols Elementary was proud of their many volunteer workers who included Oretha Ridgway, Martha Stearman, Jeannie Miller, Wanda Dunn, Barbara Amend, Nadine Miller, Evelyn Hale, Diane Mitchell, Jackie Allgeier, Carolyn Sander, Joanne Medley, Karen Lambert, Mrs. Woodrum, Mrs. Hunt, Peggy Pace and Patricia Keith.
Beth Boone of Bullitt Central was pictured practicing her putting. She was the first girl from the school to compete in the state tournament.
Mr. and Mrs. Roy Kulmer, Wanda Richardson, Mr. and Mrs. W. L. Napier and LorineLarimore were among a group of senior citizens from Bullitt County who ventured to Knoxville for the World's Fair.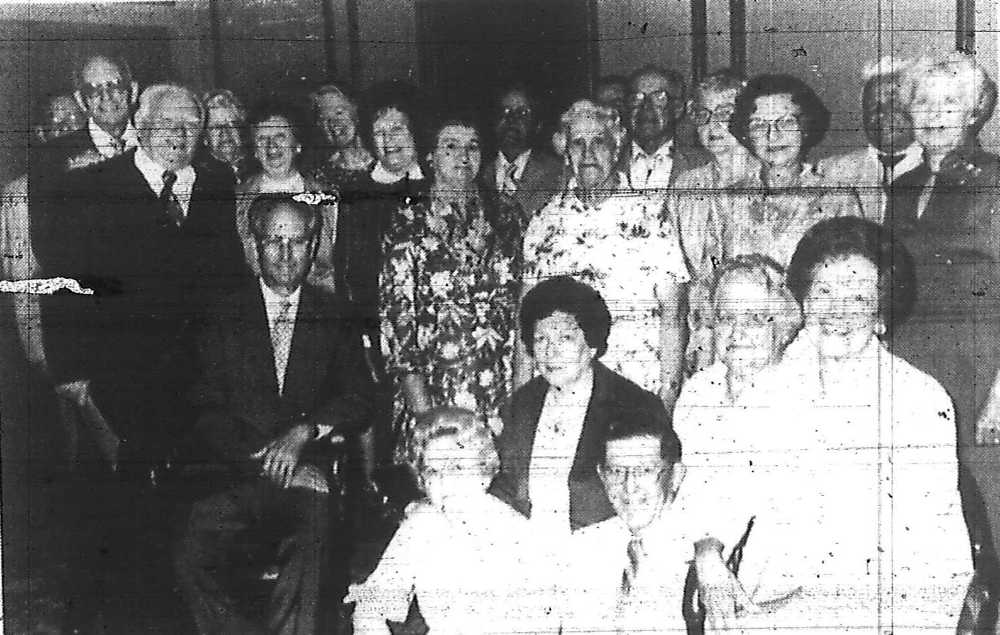 And the 1932 class of Shepherdsville High School held a reunion at the Best Western. Those included in a picture in the paper were Ollie Mae Dawson Mann, Homer Myers and Virginia Gunther, their teacher, Sarah Fay Lee Myers, Ruth Spears Woosley, Stanley Lee, Woodrow Masden, Frances Cundiff Jobe, Beulah Richardson Kelfer, Rua Larimore Shouley, Eudora Evans Burns, Carl Burklow, Lounetta Stansbury Williams, Matilee Rice Hatfield, C. V. Sanders, Tom Joyce, Burks Williams, Eva Maraman Whittle and Frank Whitman, Lewis Colvin, Margarita Crenshaw Dunaway and Wanda Garr Rodgers.
June 1982
Jim Beam Distillery was honored as the oldest manufacturing industry in Kentucky during a "Kentucky Appreciates Industry" luncheon at the Galt House.
Lanna Foster's parents, Clifford and Helen held an open house to celebrate her graduation.
Sue Edmonds of Cedar Grove wrote that Cub Scout Pack 686 had a new Cub Master, Jeanette Glass. Her assistant was Edward Thompson, Terry McGawley was the new committee chairperson, Karen Lobb the secretary, and Barry Bannon the treasurer.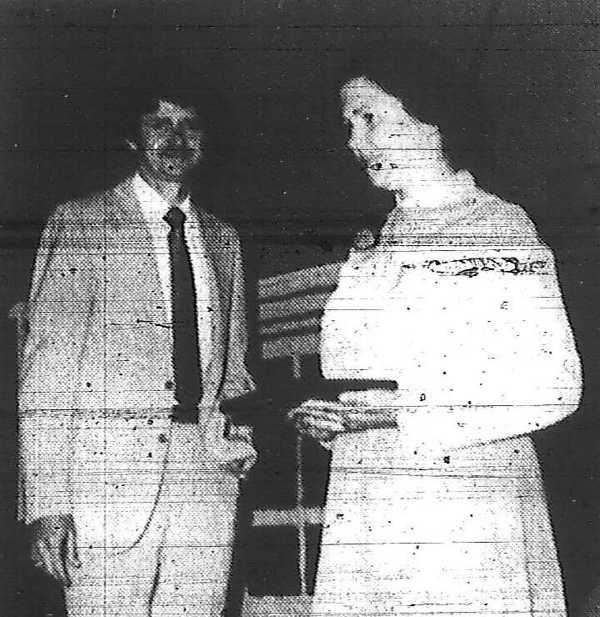 Glenda Watkins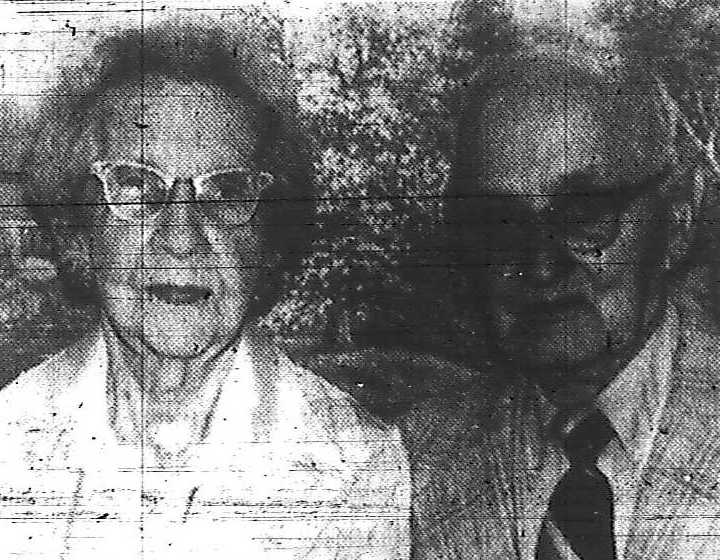 The Schwoebels
In Lebanon Junction, the "Story Hour" kids thanked James Lucas and Robert McMillian for mowing and getting things ready at the city park for them. Ruth Owens, the correspondent, also wrote that Thomas Keeling and J. D. Douglas were the new managers of Fred's Restaurant.
June Dawson of Mt. Eden congratulated Jay Porter, a Bullitt Central senior, for his several accomplishments in JROTC.
Oretha Ridgway of Nichols said that if you wanted to donate money for the maintenance of the Knob Creek Cemetery, you could contact Viola Logsdon or Elizabeth Haycraft. She also wrote that Carla May, granddaughter of Mr. and Mrs. Carlie Kraus, graduated from Kindergarten with a perfect attendance award.
Glenda Watkins and her fellow workers at Shepherdsville Middle School received the Good Housekeeping Award for the third time from the School Board. She received the plaque from Landon Perdew, Director of Buildings and Grounds.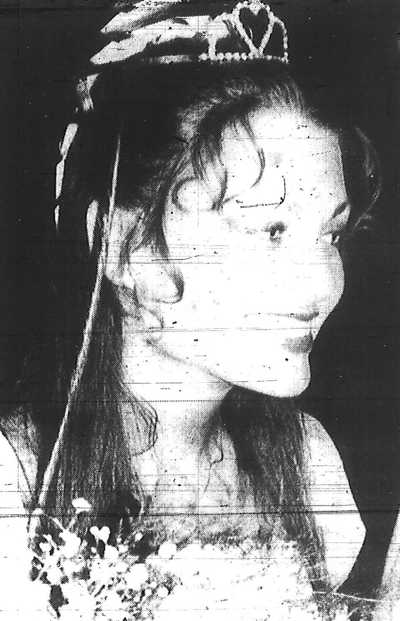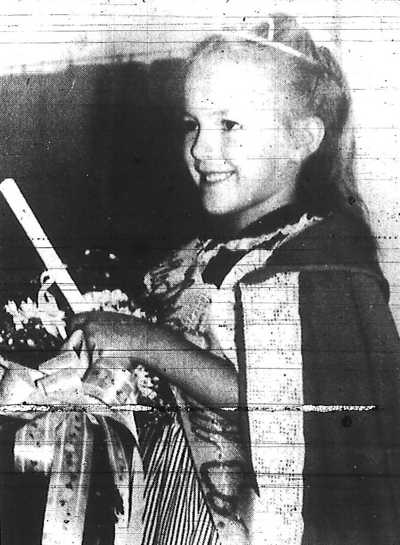 Carla & Alison
Mike Farner wrote the good news that Tom Martin would be returning to both teaching and coaching in the Fall following the hiking mishap that left him paralyzed from the waist down.
Mrs. Louise Bischoff of Hebron community won second prize in the Pleasure Horse Division at the Rock Creek Horse Show.
John Schwoebel and Leora Hatzell were married in June 1922. Then, in 1982, they were celebrating 60 years with an open house at St. Aloysius.
Carla Atwood, a resident of Mt. Washington, was crowned Miss Bullitt County Fair. And Alison Foreman was honored as Little Miss Bullitt County Fair.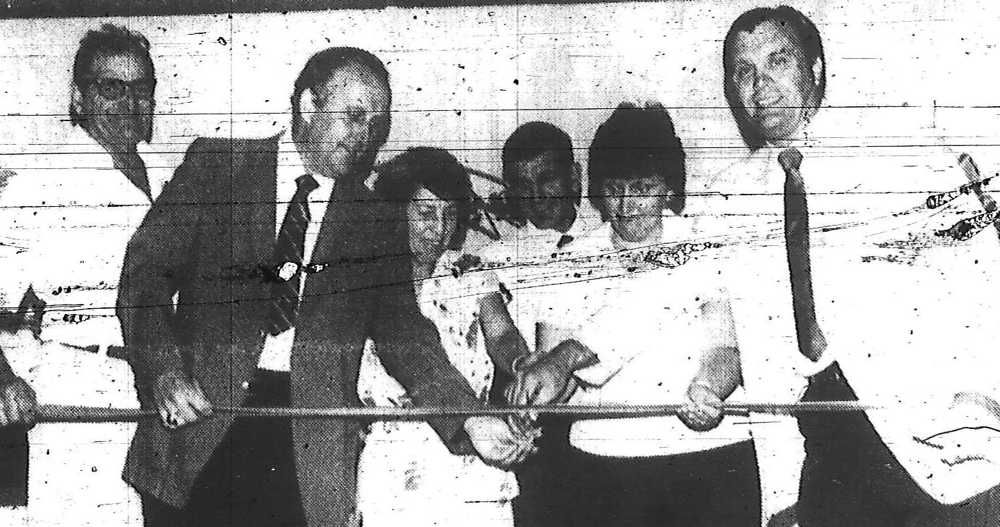 Pictured at the opening ceremonies for the county fair were Chris Glanz, Clifford Haley, Jean Hatzell, Butch Sweat, Nina Mooney, and Sam Hardy.
And The Pioneer News began a celebration issue, marking the 100th anniversary of the paper, with a photo of the 1928 graduating class of Shepherdsville High School.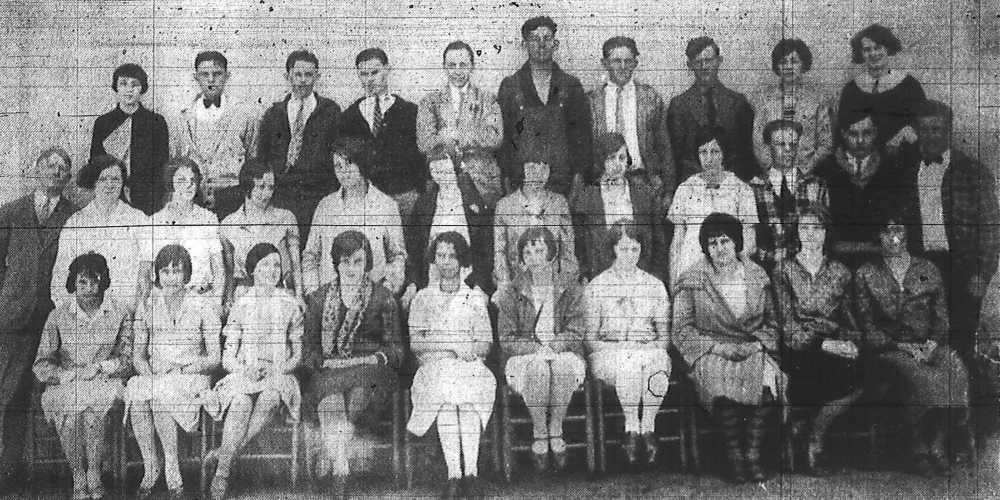 Those pictured included Cora Snellen, Louise Sanders, Wanda Adams, Eugenia Masden, Pansy Collins, Sue Crepps, Elizabeth Gardner, Mae Mathis, Elizabeth Wigginton and Linda Harned.
The list continued with Professor Jack Sanders followed by Thelma Philpot, Anna Garr, Beulah Elliott, Catherine Quick, Dorothy Foster, Natalie Purcell, Gladys Engle, Margaret Baldwin, James Shaw, Edward Rhea, and Bill Younger.
Pictured on the back row were Mary Jane Brownfield, Paul Patterson, Brooks Bell, Millard Deacon, Brunton Purcell, George Berkstresser, Alden Nusz, Johnny Cruise and teachers Cecelia Crenshaw and Ruth Holman.
July 1982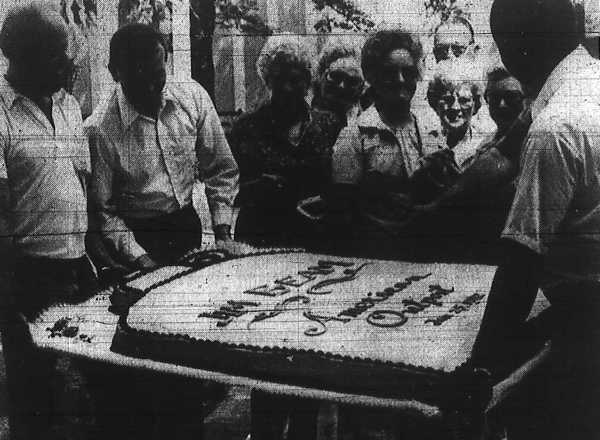 Museum Opening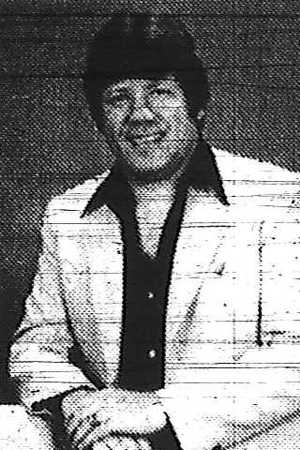 Sherman
Beam's Distillery, Bullitt County's oldest established business, opened their museum, The American Outpost with festivities capped off with a large cake. Carol Fetter took the picture of the cake and its admirers.
You could get a Bar-B-Q meal for $3 at Gillie's III Saloon and listen to Sherman Tinnell and Soundwave perform.
Oretha Ridgway of Nichols shared that Vivi Sander, Carolyn and Ekhart's daughter, had a piano recital. Oretha also congratulated Tony Able, Verna Kimball, Hal Gray, Lonnie Thompson and Crystal Guymes on their July birthdays.
Ruth Owens of Lebanon Junction wrote that the Bombers baseball team beat Don's Boys 12-3, and Stanley Etherton had two home runs while Clifford Etherton and Bob Thurman each had one. She also wrote that O. E. Dennis was given a surprise retirement party when he retired after 37 years with the railroad.
Rosanne Conlan selected Campbellsville College as her home for the next four years. The "Player of the Year" in Bullitt County joined the squad coached by Donna Wise.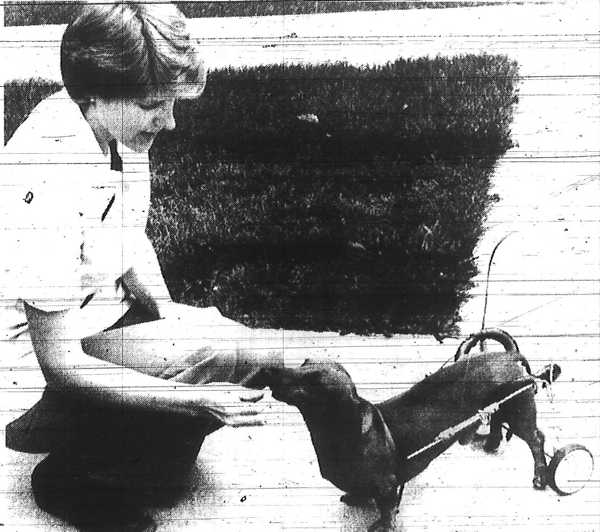 Rodchester
Bullitt East standout Ricky Troutman accepted a basketball scholarship to play at Sue Bennett Junior College.
Bullitt County churches were well represented in the paper's page dedicated to them. Do you remember which church each of the following pastors served? They include Leslie Hughes, Linda Penrod Million, James D. Johnson, Jim Goff, Tim Maynard, Bruce Sloan, Rondal Ward, Rich Christian, Frank Jarboe, Michael D. Rogers, Preston Siler, Everett Hardin, Bruce Hartsell, John Everett, Ford Deusner, Clarence Duvall, Bryd R. Ison, John Carroll Coomer, and Bill Crosby.
Carol Fetter wrote about Rodchester whose slipped disk left him partially paralyzed, but who was on the road to recovery. Dr. Pam Williams said his condition was not all that uncommon, especially in his kind of dog. You see, Rodchester was a Dachshund, the beloved pet of Mrs. Elizabeth Ellison and her husband Forrest.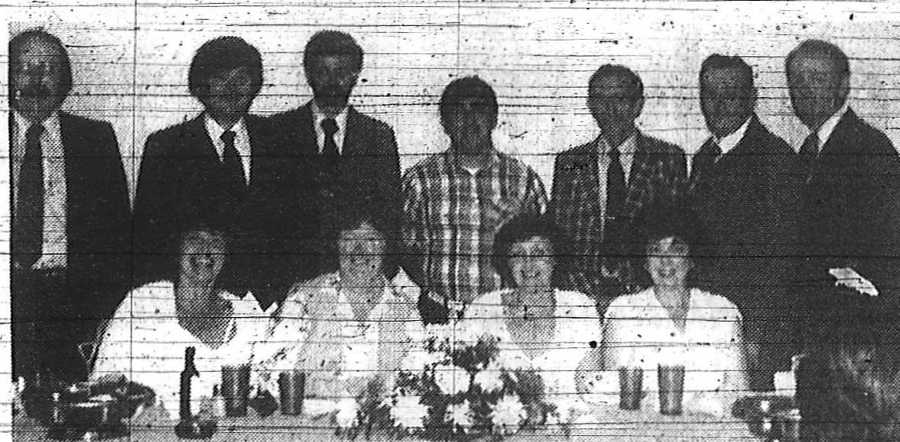 Lebanon Jct. 1962 Grads
The 1962 class of Lebanon Junction High School held their 20th reunion. Pictured together were Lois Stark, Carol Wallace, Nell Hall, Joyce Tabin, Sam Smith, Larry Sanders, Bill Whitehouse, James Dennis, Fred Ryan, Mike Ray and Horace Ray.
Did you know that Danny Miller of Horse Fly Hollow spent a night visiting with Roger Owens in Lebanon Junction?
Larry Bowles was flanked by Bullitt County Vocational School Principal Bobby Sewell and Instructor Dennis Scarborough in a picture taken in honor of his winning first place in the Vocational Industrial Clubs of America competition.
Overdale's Chris Markwell was pictured delivering a pitch in the little league tournament. His team won the tournament with a victory over Roby.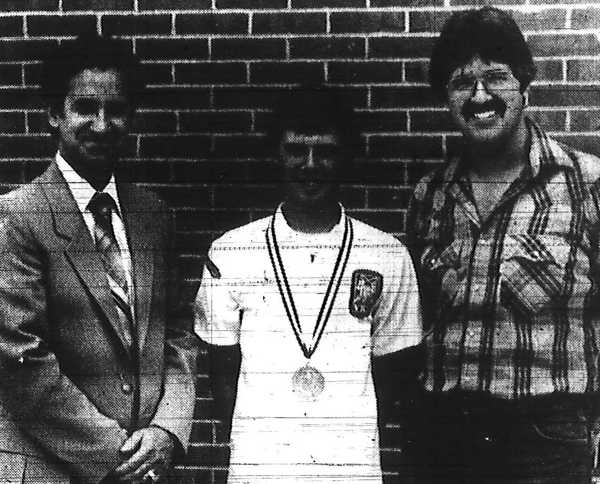 Larry Bowles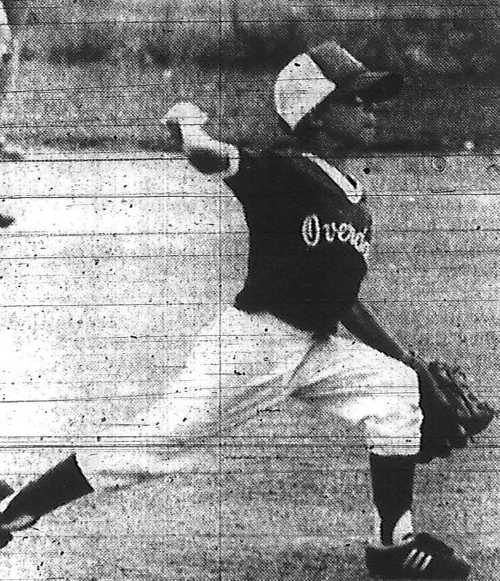 Chris Markwell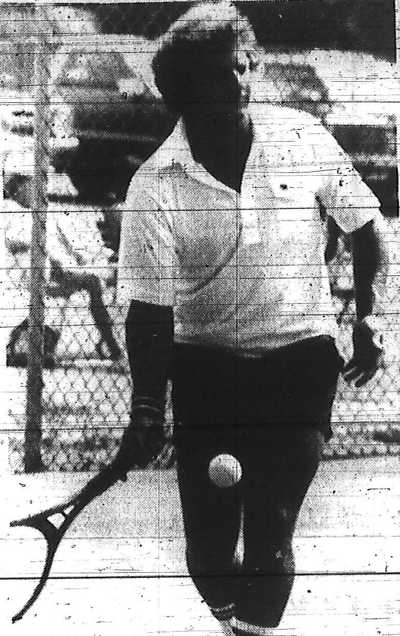 Robert Cobb
Robert Cobb, a Mt. Washington resident and a Campbellsville College tennis player was pictured returning a shot in the local Lee, Lucas and Marshall tennis tournament.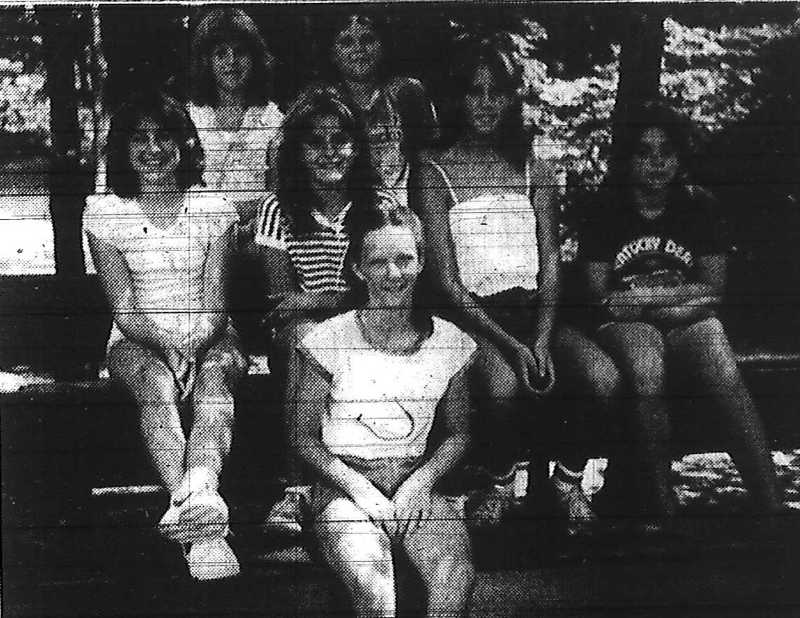 Conservation Camp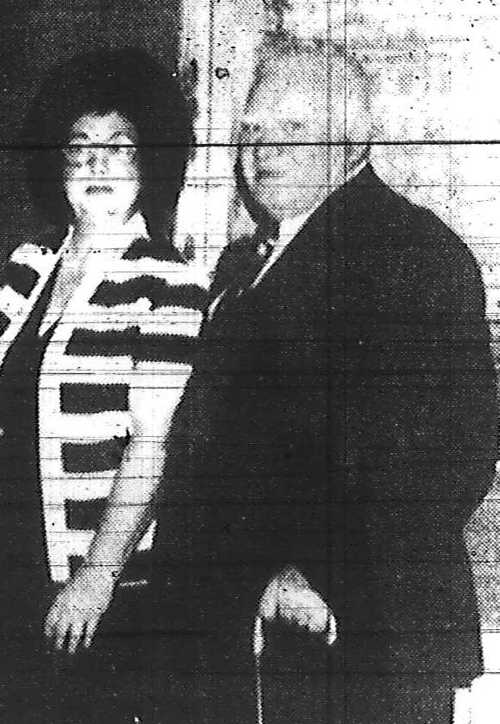 Stanley & Billie Lee
Mary C. Holsclaw wrote that Rev. Bill Dentsch was guest minister at the Hebron Church.
Stanley Lee was honored at a retirement party in Louisville attended by Chevron Oil executives after his 41 years of service. Pictured with him was his wife Billie.
Michelle Freibert, Lisa Cornett, Missy Hadley, Yvonne Boley, Lea Ann Hardy, Dorothy Gibson and Wendy Gunter were pictured at Camp Wallace, the conservation camp.
And Mike Farner wrote about the summer Michelle Leasor and Kara Longacre were having as they participated in a variety of track and field events.
---
Copyright 2022 by Charles Hartley, Shepherdsville KY. All rights are reserved. No part of the content of this page may be included in any format in any place without the written permission of the copyright holder.
---