It Happened in 1967
Over the years, Charles Hartley has shared glimpses of what was being printed in The Pioneer News in different months and years. This page includes what was taken from the January through December issues of 1967.
---
January 1967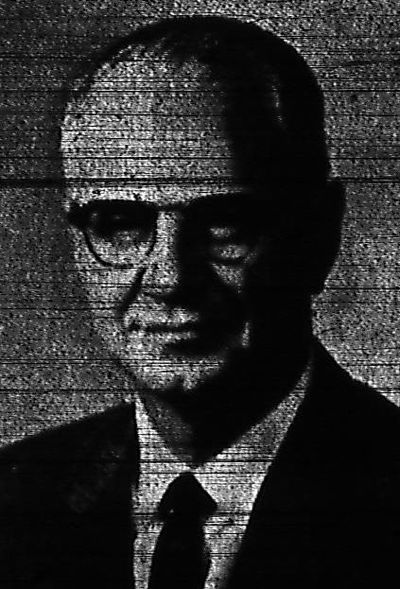 Sam Ridgway
Sam H. Ridgway retired after 43 years at Southern Bell where he was an assistant vice-president. He was a native of Shepherdsville.
Bill Hardy joined Stuart Beeler, Dr. M. J. Cundiff, Clarence Dawson, Leo B. Dawson, and Barret Murray as a director of The Peoples Bank of Shepherdsville. Bill had been with the bank since 1949, taking four years off to serve in the Air Force.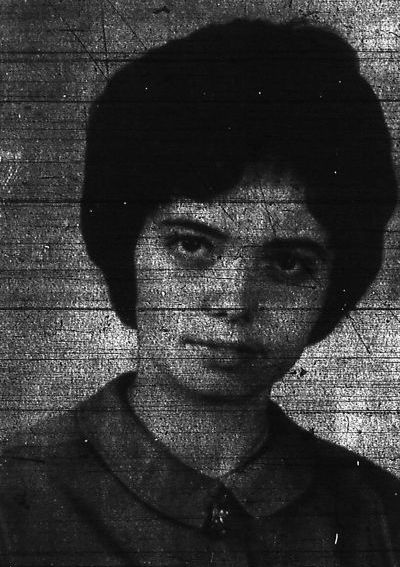 Delores Crenshaw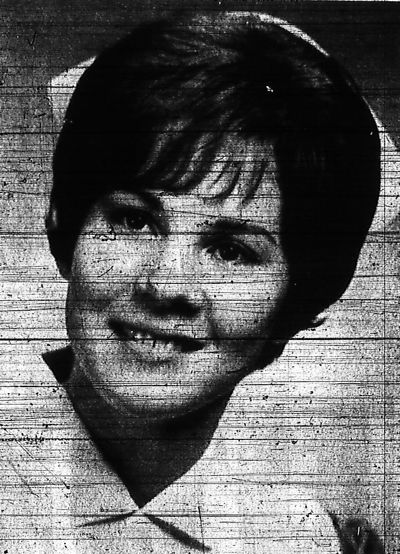 Linda Croan
Delores Crenshaw, daughter of Mr. and Mrs. C. R. Crenshaw, received honors from Nazareth College where she was completing her sophomore year. She was majoring in education.
Linda Croan, daughter of Mr. and Mrs. H. E. Croan, received honors from the Kentucky Baptist School of Nursing as she completed her freshman year at Kentucky Southern College.
Gladys K. Sprinkle of Mt. Washington reported on all the Christmas season gatherings, and especially mentioned that Mr. and Mrs. Bill French hosted a New Year's Eve party. Guests included Mr. and Mrs. Ted Owens, Mr. and Mrs. Truman Mills, Mr. Stephen Mills, Mr. and Mrs. Odie Martin, Mrs. Thelma Deweese, Mr. and Mrs. Ralph Lutes, Mr. and Mrs. Lewis King, Mr. and Mrs. Sammy Armstrong, Mr. and Mrs. Paul Alvin Roby, Mr. and Mrs. Paul Smith, Mr. and Mrs. Tommy Jasper, and Mr. and Mrs. Herbert Herbert Offutt.
Two obituaries of ladies whose names have appeared in the column in earlier years were listed. They included Mrs. Sudie F. Harris Swearingen of Shepherdsville, and Mrs. Pearl Buky Harris of Mt. Washington. Mrs. Swearingen, 89, was the widow of Lem Swearingen. Mrs. Harris, 91, was the widow of M. A. Harris.
In the Social & Personal Notes column we learned that Mrs. Nancy Strange, who had been in the hospital following an operation, had returned home. We also learned that Tot Moore's family were guests of the James Pryor family on Christmas day.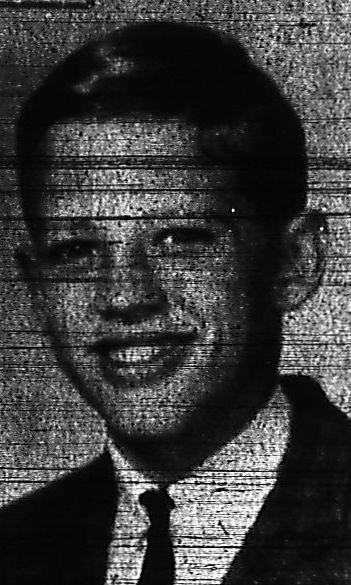 Scotty Morrison
In Lebanon Junction and Colesburg news, Brady Mooney of Bardstown Junction was seriously ill at Norton Infirmary; but Shelby Chadwick was doing some better. We also learned that Kaye Samuels of Louisville visited her parents, Mr. and Mrs. John P. Samuels over a weekend.
The Wilson Creek newsletter informed us that Isaac Masden was improving his farm by bulldozing and fencing.
And the Shepherdsville Rams basketball team won their homecoming game against Trimble County 66-50. Andy Dawson lead scoring with 19 points while David Cundiff added 18 points and 12 rebounds. Charley Pepper contributed 12 points and 11 rebounds, but the real surprise to fans was the performance of freshman Scotty Morrison who, in his first start of the season, scored 11 points and grabbed 9 rebounds.
February 1967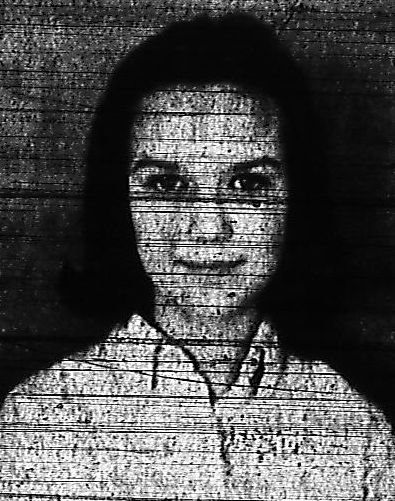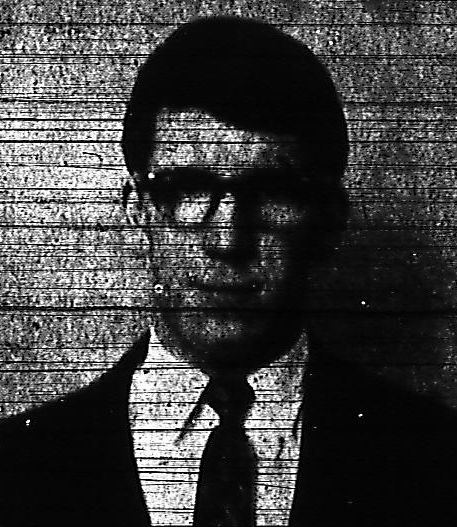 Judy Myers and John Price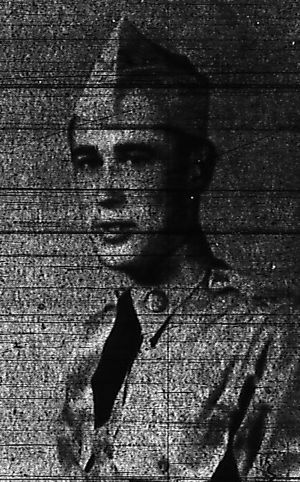 S/Sgt. William G. French
Johnny Wise, a member of the St. Benedict 4-H Club, won the junior boys division of the county 4-H Speech Festival. Judy Myers won the junior girls division, Colleen Bryan and John Price each won their respective senior divisions.
The paper reported that S/Sgt. William G. French, son of Mr. and Mrs. W. R. French of Shepherdsville, was serving in Vietnam as a Platoon Sergeant with the 1st Calvary Division. He graduated from Shepherdsville High School in 1953.
Neil Brooks, Timmy Myers, Mike Phillips, and Jessie Allen were in an auto accident on Hebron Lane on their way to school.
Mrs. James T. Sweat of Lebanon Junction, and Mrs. Billy Stansbury of Mt. Washington were selected as Heart Fund chairmen for their communities.
Gladys K. Sprinkle of Mt. Washington had kind words for Leo Bleemel who was again running for State Representative. She described him as "a man of conscience as proven many times over in his community and in the State Legislature where he has twice served."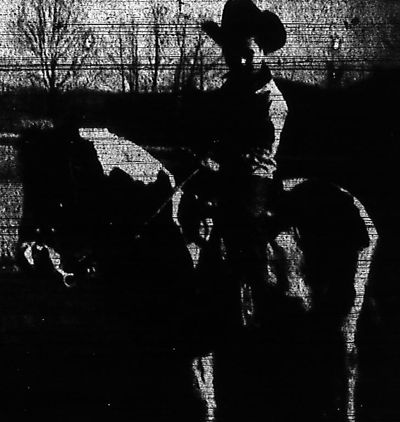 Gary Etherton
In Lebanon Junction/Colesburg news, we learned that Mr. and Mrs. Billy Chadwick and children of Louisville were supper guests of Mr. and Mrs. Johnny Kessler and family. Wonder what was for supper?
Gary Etherton was pictured astride his pony as the youngest member of the Belmont Saddle Club.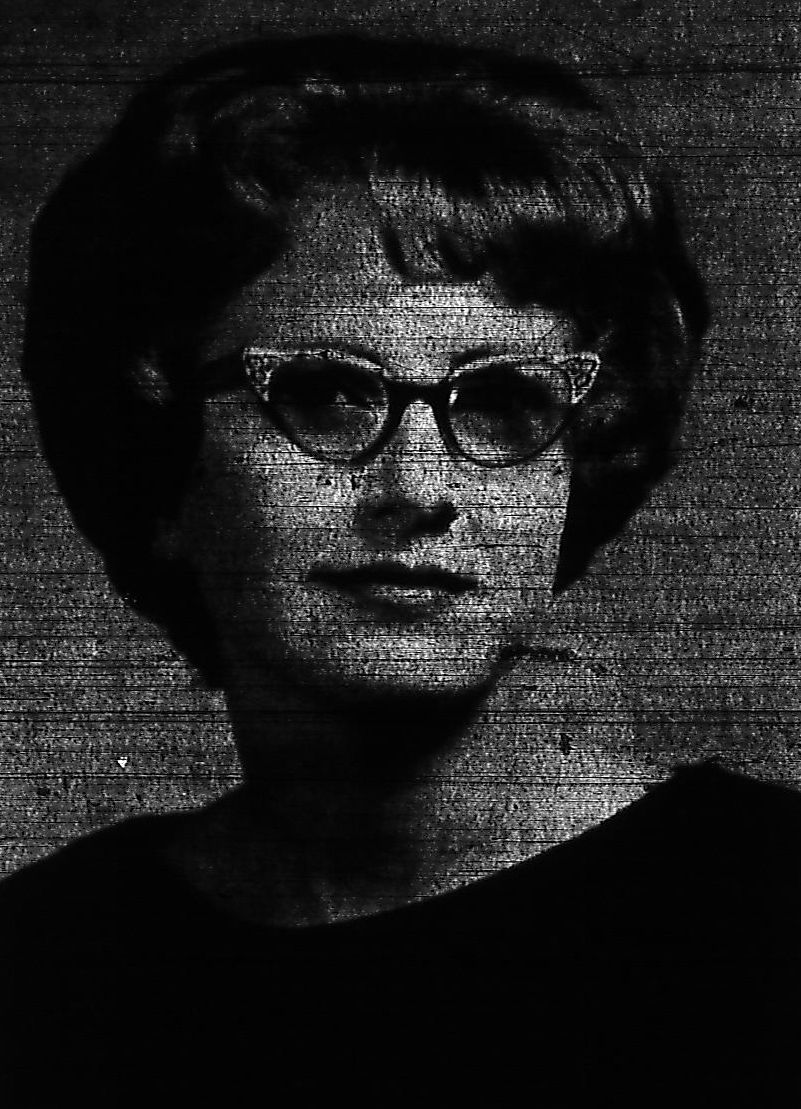 Sonja Cunningham Whittle
The Lebanon Junction Bulldogs defeated Oldham County 69-57, which was their fifth straight win. Gary Rexroat, Mike Duckett and Mike Boone scored 24, 22, and 11 points respectively.
Mrs. Lanham of Cedar Grove reported that Mr. and Mrs. Bill Miller and Mr. and Mrs. Gilbert Miller spent a Saturday at Melody Lake.
The engagement of Sonja Cunningham and David Edward Whittle was announced in the paper. Sonja's parents were Mr. and Mrs. Floyd Cunningham of Oklahoma. David was the son of Noah and Eva Whittle of Shepherdsville.
In social and personal notes, Moise Napier underwent surgery; Mr. and Mrs. Fletcher Hagan spent a weekend with Mrs. Thelma Small of Cincinnati; Eric Maraman spent an evening with his grandmother, Beulah Maraman; and SP/4 William E. Hackett had just returned from a year's assignment in Vietnam.
Elizabeth A. Leach of Shepherdsville High School placed first in the written homemaking knowledge and aptitude test given to senior girls, making her S.H.S.'s 1967 Betty Crocker Homemaker of Tomorrow.
David Cox, vice president of the Shepherdsville FFA Chapter, was selected as the FHA Chapter's Beau.
The Bullitt County Jaycees selected Dr. Curt Firkins as their 1967 Outstanding Young Man.
Ben McAdams was selected as president of the Bullitt County Extension Council.
Sue Powell wrote about Stanley Cook, a senior at S.H.S. who was senior class president, and who wrote about Ram sports for the newspaper. He was also on the annual staff, and the school newspaper.
And I found this bit of interesting news under the headline of "Wayside News." The writer stated, "If you don't know where the Wayside is, its plumb center of Needmore, Ky. Say you don't know where Needmore is either? Well Needmore is the old name for Pleasant Grove." I think Irvin Maddox wrote this column. Anyone know for sure?
March 1967
The Mt. Washington correspondent wrote that Mr. and Mrs. Louis Roby, Sr., Mr. and Mrs. C. N. Tichenor, Mr. and Mrs. Jimmy Robey, Mr. T. M. Cox, and Mr. and Mrs. J. M. Robey all enjoyed Easter supper at the Jones restaurant in Bardstown. She also reported that Mr. and Mrs. Tommy Jasper, Tara, Jill and Cindy Rhea, Mr. and Mrs. Gayle Troutman, Mr. and Mrs. Ralph Lutes, Debbie, Pamela and Randy were all dinner guests at the home of Mr. and Mrs. Vernon Troutman. Sounds like a lot of good eating!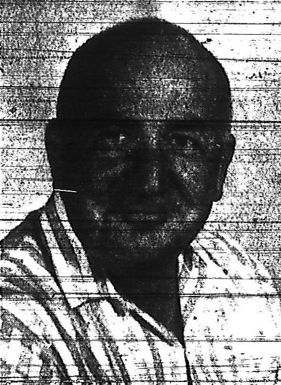 C. H. Skelton
S.H.S. Coach Skelton announced that his baseball team would open their season against Bardstown St. Joe in April. His squad included pitchers Buddy Maraman, Andy Dawson, Gary Pugh, Steve Coulter, Mike Phillips, and Neil Bartley; and catchers Pat Cruise and Tommy Braden. Other players included Larry Adkins, Kenny Lee, Clinton Sears, Jimmy Richardson, Ron Adkins, John Ice, Tim Crumbacker. Additional players who might get uniforms included Bobby Cook, Danny Perry, Curt Gillenwater, Rob Kenny, Mike Kenny, Barry Watson, Gordon Roberts, Steve Roby, Mike Roby, David Coy, Ted Branham, and Steve Willis.
Wearing another hat, Dr. C. H. Skelton delivered the Easter sunrise message at the Methodist Church in Shepherdsville. He was a former pastor of the church.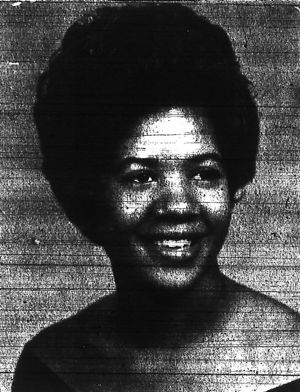 Carolyn Masden
Rebecca Becnel, daughter of Mr. and Mrs. Leo Becnel, received the Pi Upsilon Omicron Cornell Award at U.K. for having the highest grade point standing at the end of her freshman year in the Home Economics department.
Mr. and Mrs. Charles M. Masden of Shepherdsville announced the engagement of their daughter Carolyn to Joseph J. Brady. Miss Masden was employed at Blue Cross-Blue Shield as a computer operator. Mr. Brady worked at Catalysts Chemical in Louisville.
The Hebron correspondent reported that Mrs. Bertie Holsclaw Summers had passed away after a severe illness. This reminded me of Summers and Olive Ashworth, a fine couple.
The school board selected Frank Hatfield as school superintendent, effective March 9th. He had been serving as acting superintendent while Thomas Jeffries attended school while working on his doctorate.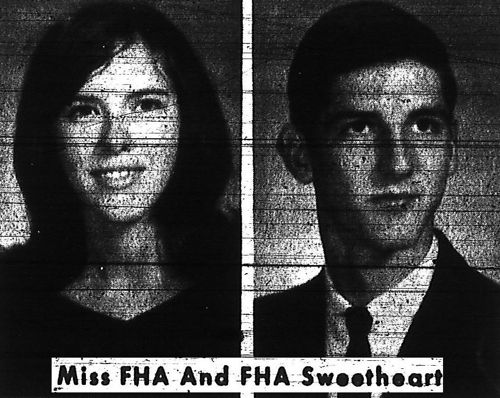 The Bullitt County 4-H Horse and Pony Club elected the following officers: Kirt Gillenwater, president; Lewis Skidmore, vice-president; Cynthia Funk, secretary and treasurer; and Jimmy Hall, reporter.
The Lebanon Junction chapter of Future Homemakers of America elected Dianne Moutardier as Miss FHA, and Mike Boone as FHA Sweetheart.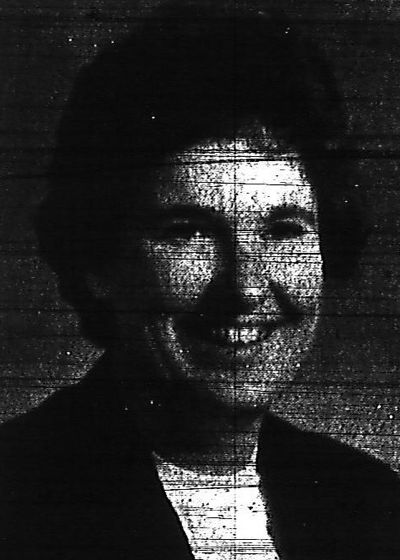 Sue Powell
Mrs. Henry Powell (Sue) was selected as Bullitt County Easter Seal chairman for the third time. Sue was a fine lady, and a dedicated volunteer.
The Shepherdsville Lions Club awarded Glora Jean Burks' essay on world peace with a savings bond. Glora, who had been hospitalized at Kosair Hospital, received the award from James "Bud" Hardy, president of the club, William Lee, treasurer, and M. L. Major who represented the essay committee.
And Linda Cox and Juanita Collier, both 11 years old, got lost in the hills above Cedar Grove. The rescue squad was called out to locate them. The first to find them was Juanita's brother Sam, but unfortunately he had gotten separated from the others, and was a bit lost himself. Together they wandered around a while until they came to a road, and were soon located and returned home.
April 1967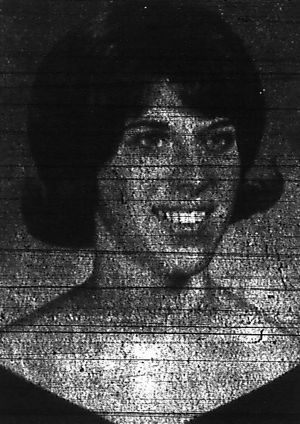 Mary Ellen
Miss Mary Ellen Lee, daughter of Mr. and Mrs. William D. Lee, began attending Spencerian College to take a secretarial course.
Tom Givhan represented the Tenth Circuit District at the Kentucky State Bar Association convention in Louisville.
The S.H.S. P.T.A. met in the new P.E. building to hear Dr. Blanford, Bullitt County Health doctor, speak on the benefits of the county health center. Mrs. Sue Powell and some of her students led a demonstration of exercises.
Lee Owen, Alvin Owen, and Lowell Owen drove to Kansas to take a car to Claude Owen of Mt. Washington who was serving in the army at a base in Kansas City. Claude was Lee's son, and Alvin's grandson.
Claude and Leona Tyler celebrated their 50th wedding anniversary.
In other Mt. Washington news, Mr. and Mrs. Paul Alvin Roby hosted a rook party attended by Mr. and Mrs. Vernon Troutman, Mrs. Ruth Drake, Mrs. Ann Waller, and Mr. and Mrs. Norman Bridwell.
Royce Swearingen and Curtiss Thompson went fishing and there were 18 fish caught. Royce and Curtiss each caught 2 apiece; Curtiss' teenage daughter June caught the rest!
In Lebanon Junction news, Mrs. Vanfleet celebrated her 86th birthday; Edith Walker, Mrs. B. F. Abell, and granddaughter Dixie Walker spent a week in Virginia and Maryland; Carrie Napper visited her sister in LaRue County; Lawrence Coleman and Dave Roberts were in the hospital; and Mr. and Mrs. Bruce G. Pipes returned from a vacation in Florida. The paper reported that "Jaybird has a nice tan from watching big League Baseball in Florida."
In Cedar Grove community news, Mr. and Mrs. Hugo Maraman attended the funeral of her uncle, Porter Sanders. Geneva Woolfolk spent a Saturday with Mrs. Zollie Swearingen. And Mr. and Mrs. Roy Troutman moved to Blue Lick Road.
In Hebron news, Mrs. James Maraman, Jim Bruce Miller, and Miss Alice Miller were guests of Mrs. Elizabeth Laswell. The writer mourned the loss of Mrs. Bessie Bell Haefer who had reached the age of 93 before passing. And Little Miss Robin Ann Holsclaw and Debra Gatlin were on Hi-Varieties in a bunny dance the Saturday prior to Easter.
Thelma Newman, Lucille E. Warren, Ike Neal, Ella Hardy, Billy Horell, and Garnett Shuffett were pictured admiring the new evergreen tree planted on the courthouse lawn.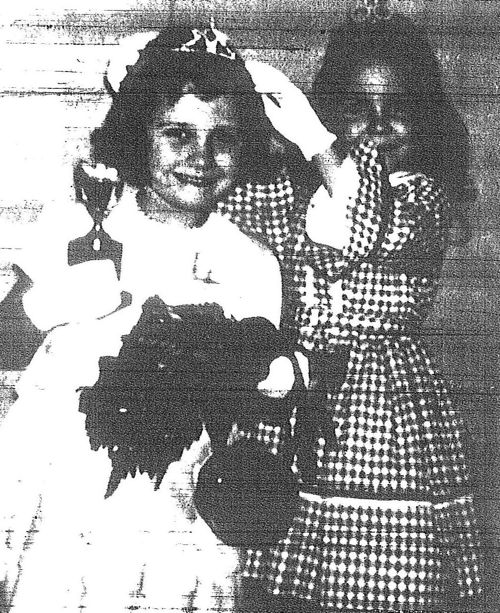 Beth Korfhage & Charlotte Lynn Wood
The S.H.S. Rams exploded for 11 runs in the bottom of the fifth inning to defeat Bardstown St. Joe 13-3. That inning saw triples by Larry Adkins and Andy Dawson, and singles by Pat Cruse, Gary Ruph, Mike Roby, and Larry Adkins. Mike Phillips drew two walks, and Danny Perry and Tommy Branden each had one. Jimmy Richardson joined the base path parade when he was hit by a pitch.
The Shepherdsville Lions Club elected new officers. They included President Robert Harned, 1st Vice President Charles Hamilton, 2nd Vice President Frank Hatfield, Secretary Sam Underwood, Treasurer William H. Lee, Tail Twister Landon Perdew, Lion Tamer Harold Trammel, and first year Directors Sam Hardy and Joseph James.
Charlotte Lynn Wood, Little Miss Bullitt County of 1966, was pictured placing the crown on the head of Beth Korfhage, Little Miss Bullitt County of 1967.
Pee Wee Keith and Bert Anderson purchased the Sadler Grocery at the foot of Bullitt Lick Hill, and planned to run the store on a cash basis as the new A & K Market.
A pony express race was held between the Belmont Saddle Club and the Peaceful Valley Riders Association. Belmont won with the following riders: Faye Etherton, Donnie Etherton, Tommy Etherton, Randall Renfro, Herb Gordon, Roy Etherton, Harold Boblitt, John Cornett, and Charlie Clark. Clark accepted the trophy from Erving Maddox of Peaceful Valley.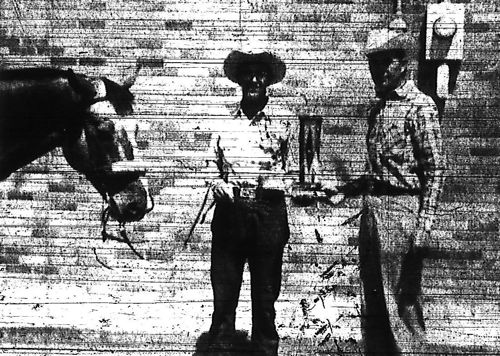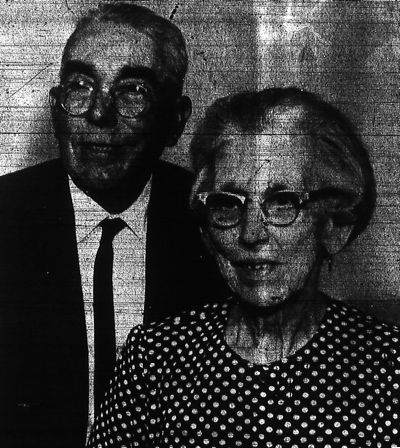 And Mr. and Mrs. J. B. Sweat, Sr., of Lebanon Junction (shown above) celebrated their 50th wedding anniversary with a Mass at St. Benedicts Church, and a reception to follow.
May 1967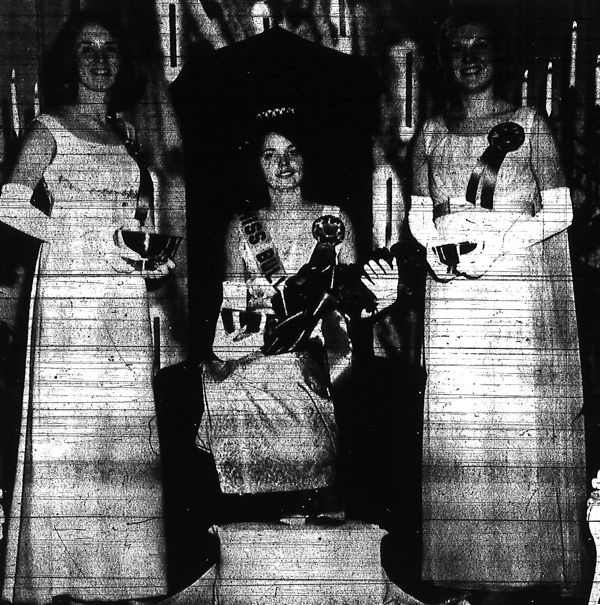 Sherrie Johnson, daughter of Mr. and Mrs. R. B. Johnson of Preston Highway, received a superior rating in women's broadcasting for 1966 from the Associated Press Wire Service. She served as Women's Director for WASB Radio, Atlanta.
Delores Ann Crenshaw was selected Miss Bullitt County. She was pictured with Gwinn Thompson, first runner-up, and Ann Wigginton, second runner-up.
Henry Kneisler retired from the Bullitt County Road Department. He was born and reared in the Brooks community, and attended Mt. Elmira school. He married the former Jessie May Jerkins.
Emma Lyons placed first in the Blue Lick Jamboree Talent Contest. Second was Ruby Floyd, and third was Woody Sawyers.
Area 4-H championships were won by Linda Tate, Pamela Simcoe, Terry Price, Sammy Sweat, Dennis Murphy, Ancil Harbin, and Brenda Dawson.
The Mt. Washington Lions Club elected new officers for the coming year. They included President E. L. Ryan, First Vice President Frank Judd, Second Vice President Jim Foreman, Third Vice President Sidney Griffin, Fourth Vice President John Love, Secretary George Neighbors, and Treasurer Sterling Morgan.
Mary C. Holsclaw of Hebron welcomed back to Zoneton Mr. and Mrs. J. H. Crumbacker. She also reported that Mr. and Mrs. William A. Becker flew to Maryland to see their new grandson.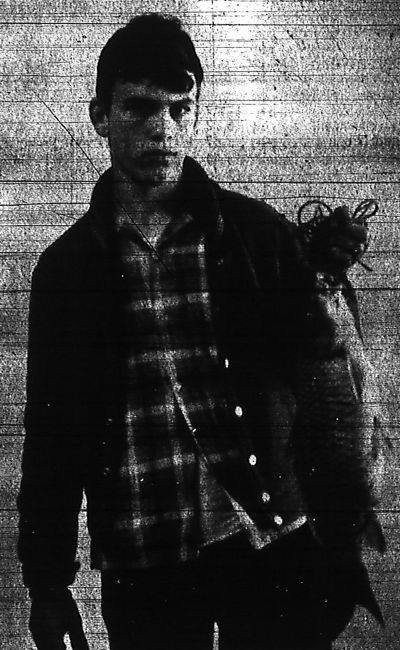 Scouts from Troop 20 in Overdale participating in the annual Scout-O-Rama included John Daily, Gregg Jones, Richard Embarton, Kevin McGruder, Steve Fortney, Mike Polston, John Weryer, Danny Ball, Ronnie Hicks, Gene Redman, Eddie Garr, Kip Bowman, Brad Bitt, Bobby Money, Billy Deats, Paul Jessie, Edward Crow, Charles Barker, Louis Manning, Jeff Hunt, Danny Elliott, Mike Bingham, Billy Jones, Billy Ball, and Jimmy Dotson. Dale Fortney was their scoutmaster.
Sammy Morris was pictured displaying his prize catch, an eight pounder caught in Salt River.
The paper reported that Everett Heffley, who was Bullitt County Jailer for ten years, had died.
At Lebanon Junction, Denny Beeler, Mary Hawley, Mary Shepherd, and J. Bryan took the area cub scouts to Scout-O-Rama.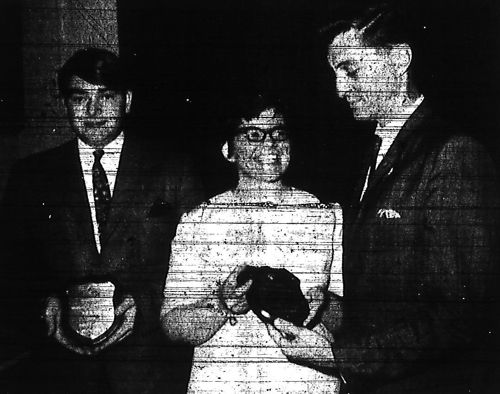 Mr. and Mrs. Barbie Lee of Shepherdsville announced the engagement of their daughter Charlotte to James Hatley. The wedding would be the first held in the new Baptist sanctuary in Shepherdsville.
The Shepherdsville Lions Club honored James "Ricky" Cundiff, Valedictorian, and Elizabeth Ann Leach, Salutatorian of S.H.S. in a banquet at Eddie's Restaurant. He would attend E.K.U.; she was going to Berea. Plaques were presented to them by Lion President Bud Hardy.
James Crigler's desk and Joe Howlett's stereo cabinet earned first place ribbons in the second annual industrial arts exhibit at S.H.S.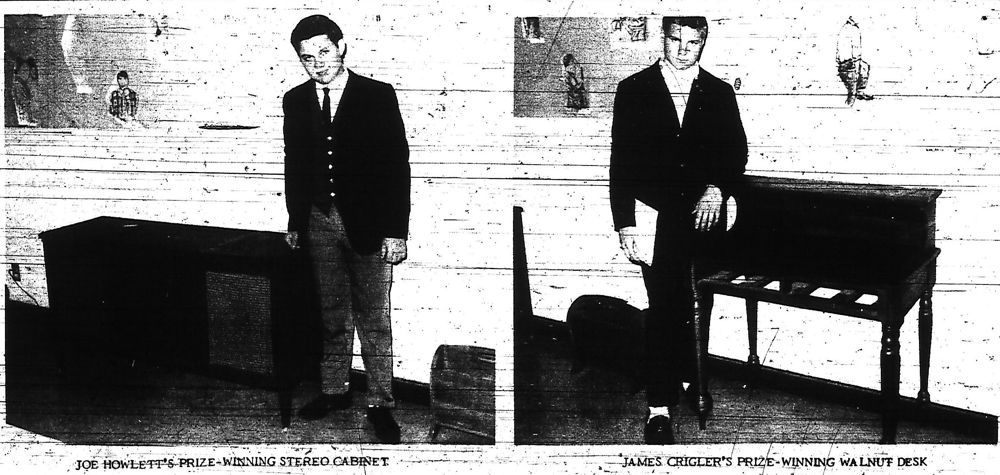 And Senior Scouts of Shepherdsville High left for a camping trip to Florida. Going were the following: Karen Cundiff, Diana Moore, Faye Bacon, Diane Cundiff, Pauline Daugherty, Pat Smith, Mary Ann Hamilton, Janice Sears, Carmilita Allen, Brenda Stottman, and Connie Buchanon. Sue Powell was their advisor.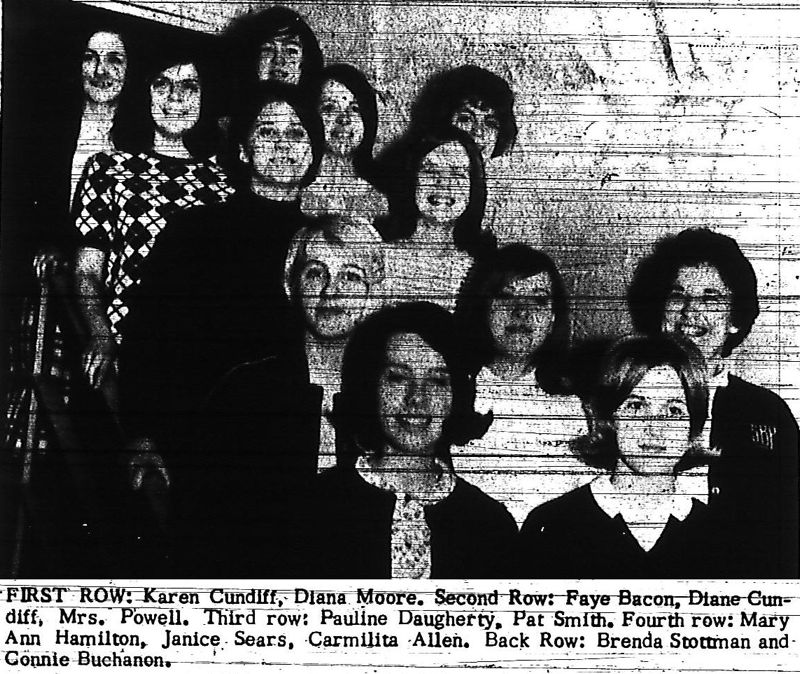 June 1967
William R. French, Sheriff of Bullitt County, died at the age of 59, struck down by leukemia. Before joining the sheriff's office, he had owned and operated a service station in Shepherdsville. Survivors included his widow, the former Esther Magdalen Bryan; three sons, William G., Russell, and Paul K. French; and a daughter, Mrs. Donald Shumate.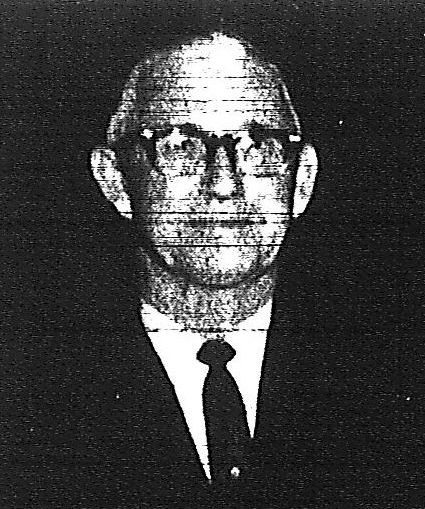 William French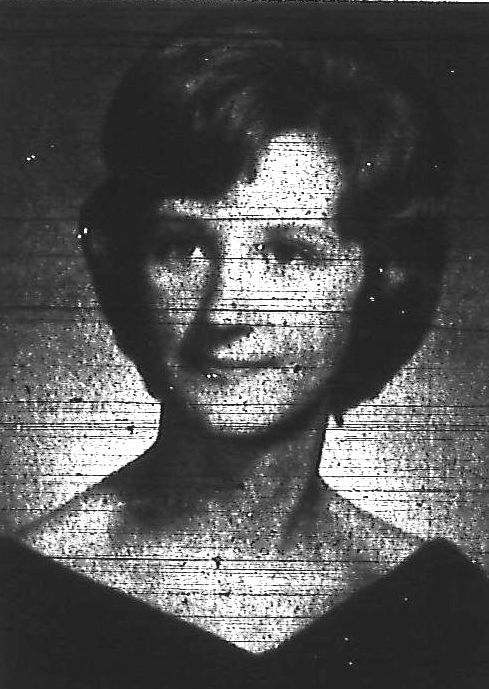 Linda Tate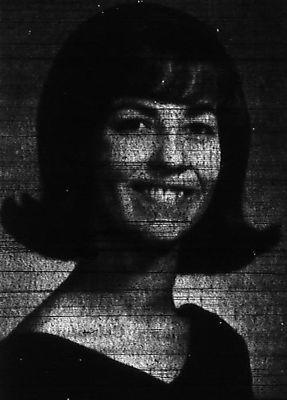 Bonnie Ferguson
Leonard J. Light, chief Deputy Sheriff for the previous four years, was appointed by Judge Neil Farris as Acting Sheriff of Bullitt County following Sheriff French's death.
Miss Linda Tate, daughter of Mr. and Mrs. Dennis Tate, received a scholarship from the Salt River REA to attend the University of Kentucky and study home economics. Linda, a student at Shepherdsville High School, was editor of the school yearbook, and selected by the school faculty as the "Outstanding Senior Girl."
Fifteen players from Shepherdsville's six Little League teams were picked to form the Shepherdsville All-Stars. They included Anthony Sears, Gabe Kinney, Billy Simms, Dale Goff, Bruce Coulter, Steven Barnes, Steve Larimore, Eric Simms, Tommy Jones, Billy Hardy, Johnny Bowman, Roger Dawson, Ancil Harbin, Ricky Reesor, and Larry Hatfield. Their coaches were Tom Tyre and Charles Coy.
The S.H.S. Senior Class of 1957 held their 10-year reunion, and 21 members attended. They included James Stevenson, J. B. Shelburne, Donald McGlasson, Lewis Cockerel, Moise Napier, Donald Christmas, Wanda Conlin, Betty Armstrong, Betty Ward, Joyce Stamps, Carolyn Miller, Esther Pike, Catherine Easton, Shelby Baker, Anita Hope Armstrong, Phyllis Powell, Betty Westerman, Danna Winkler, and Charles Herrick.
Dr. and Mrs. James W. Roney of Lebanon Junction, and Mr. and Mrs. Billy Howard Smith of Shepherdsville were pictured in the paper as they enjoyed a vacation at Miami Beach.
The members of the Lebanon Junction Rescue Squad were congratulated for getting little Gary Hall from under Dennie Beeler's house where he was stuck for two hours.
The Woman's Club installed new officers including incoming President Mrs. Bruce Hartsell, President-Elect Mrs. Ben F. Robards, Treasurer Mrs. J. W. Hardaway, Vice President Lucille Warren, and Secretary Mrs. Thelma Newman.
Mrs. Lizzie Weller celebrated her 90th birthday. She was born on Wilson Creek near Lebanon Junction, and was a dressmaker at Boston before her marriage. She spent her entire married life in the Cedar Grove community.
James Edward Brashear of Mt. Washington, and John B. Cruise Jr., of Shepherdsville, both graduated from Western Kentucky University.
Bonnie Ferguson, daughter of Mr. and Mrs. E. L. Ferguson of Brooks, received an award at S.H.S. for the most outstanding student in Home Economics. She was presented her trophy by Mrs. Helen Underwood, her Home Economics teacher.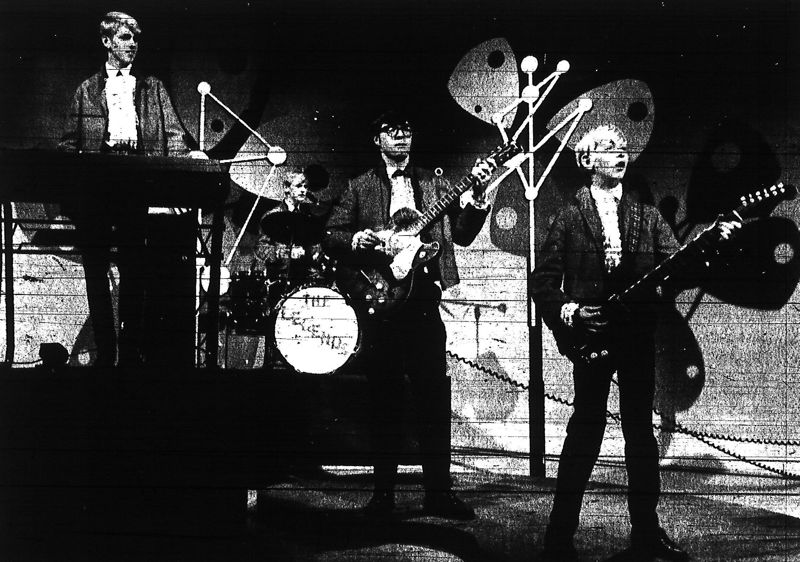 The Legends
And "The Legends," a combo of four Shepherdsville boys, taped several numbers for WHAS-TV's "Hi Varieties" show. The four included Layne Abell, organist, Bill Moore, vocalist/drummer, Rickie Summers, rhythm guitar, and Terry Smith, lead guitar.
July 1967
The Jaycees installed new officers including C. L. Lane as president, Moise Napier and Daryl Lee as external vice-presidents, Jim Bunce as secretary, Carl Payne as treasurer, Sam Hardy as state director, Bernie Wiley and Norman McAdams as external directors, and Chester Porter as director at large.
Mrs. Lanham, who reported Cedar Grove news, mentioned the following people: Mr. and Mrs. Dan Franke, Mr. and Mrs. Lester Philpott, Mr. and Mrs. Walter Hilton, Mr. and Mrs. Frank Bishop, James Wilson, Mr. and Mrs. Russell Lanham, Mr. and Mrs. William Mattingly, Miss Linda Rouse, and Mr. and Mrs. Bill Miller. Most of these folks entertained out-of-town guests.
The Hebron correspondent mentioned that Mrs. Ronald Johnson, Mrs. J. B. Shelburne, and Mrs. Dudley Shelburne attended a miscellaneous shower for Miss Marilyn Rouse. She also mentioned that Mr. and Mrs. Herbert Satterly and Mrs. Paul Holsclaw had moved to a farm near Lebanon Junction.
In the Shepherdsville Invitational Little League Baseball Tournament, Shepherdsville defeated Germantown 7-4 to win the tournament. Shepherdsville turned in a big inning, scoring five runs in the top of the fifth as Ricky Reesor singled and Eric Sims doubled to account for four of the runs. Roger Dawson, with an assist from Ancil Harbin, was the winning pitcher.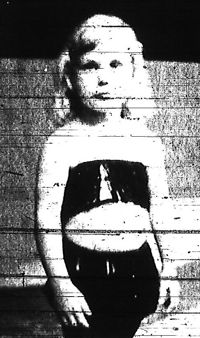 Deana Jo
Earlier, Shepherdsville defeated Radcliff 10-4 and West Point 7-2 to reach the finals. In the first game, Dale Goff, Ancil Harbin, and Roger Dawson combined to strike out 17 batters. In the second game, Steve Larimore had a bases-loaded double to put the game on ice.
What did LaDonne Arnold, Margaret Branson, Vicki Bremm, Gayle Britt, Marilyn Brock, Teresa Caudill, Lou Ann Crume, Sue Cundiff, Debby Dawson, Desie Deschand, Marty Fisher, Ellen Givhan, Sarah Nell Hamilton, Lynn Hardy, Debra Kim Johnson, Linda Mann, Susan Keller, Connie Morgan, Judy Myers, Shelby Nichols, Sharon Overfelt, Pamela Philpot, Debbie Sowder, Teresa Lee Woods, Marilyn Cornell, Gail Holt, Nancy Lynn Beatty, Jeff Crumbacker, Don Cundiff, Bobby Farmer, Aaron Givhan, Steve Hartlage, Mike Hasty, Larry Hatfield, David Ice, Ted Korfhage, Billy Miller, Leslie Miller, Gary Moore, Gary Myers, Pete Nusz, Bradley Philpot, Mike Robison, Jerry Price, Terry Price, Tony Rummage, Kevin Shaft, Kevin Simcoe, Lloyd Spann, and Roy Welch all have in common? They all attended Junior 4-H Camp at Camp Bingham in Willisburg in July 1967.
And Deana Jo Firkins, daughter of Dr. and Mrs. H. C. Firkins of Shepherdsville, was the big attraction at Brad's Roller Rink as she danced with the local band, the "Footmen," a band sponsored by Dr. Firkins.
August 1967
Charles Foster, James Perkins, Gary Ruph, Joe Wooldridge, Jack Cook, Gene Depoyser, Perry Cook, Ron Tinnell, Billy Chesser, James Campbell, Tony Blunk, and William Whitesell were pictured with school counselor Charles Myers. These young men were selected to attend the Area Vocational School at Elizabethtown.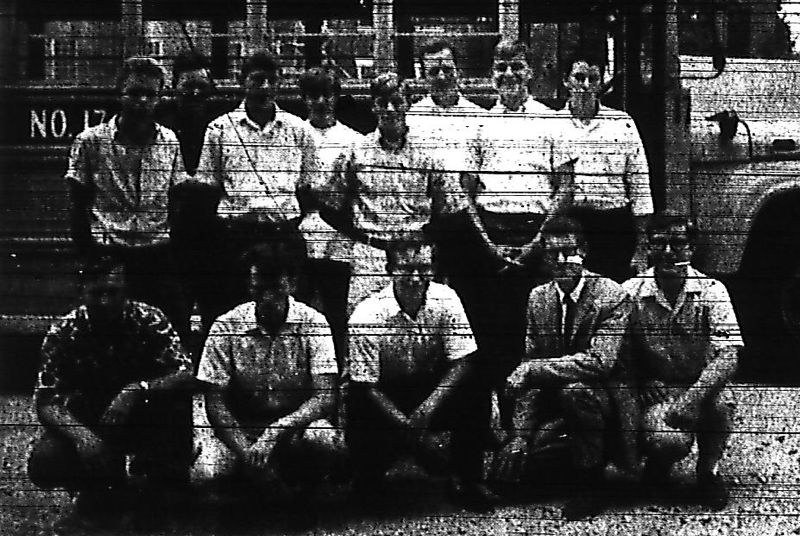 Vocational School Candidates
Mr. and Mrs. Solomon Brooks, Jr., were pleased to announce that their daughter Suzanne had been accepted at David Lipscomb College in Nashville.
In Wilson Creek news, Rev. and Mrs. John W. Owen, Jr. were visiting their son Billy in Virginia; Mr. and Mrs. Clifford Travis had a new baby boy; Mr. and Mrs. Isaac Masden had a new baby girl; and a new fence had been erected around the Mt. Carmel cemetery.
From the Hebron correspondent we learned that Mr. and Mrs. Dudley Shelburne, Miss Elizabeth Gardner, Mr. and Mrs. J. B. Shelburne and children, Mr. and Mrs. Ronald Johnson and son all attended the wedding of Miss Marilyn Rouse and Mr. Don Metcalf in Mt. Washington.
According to the personals column, Mr. and Mrs. J. T. Fowler with Mr. and Mrs. Billy Streble and girls spent a weekend in Nashville. Also Leon Reese had been appointed Lebanon Junction's police chief.
In Mt. Washington news, Michael Overall, son of Mr. and Mrs. Forest Overall, visited his great aunt, Mrs. Royce Swearingen. Forest was an army career man, and he and his family had returned from a stay in Okinawa.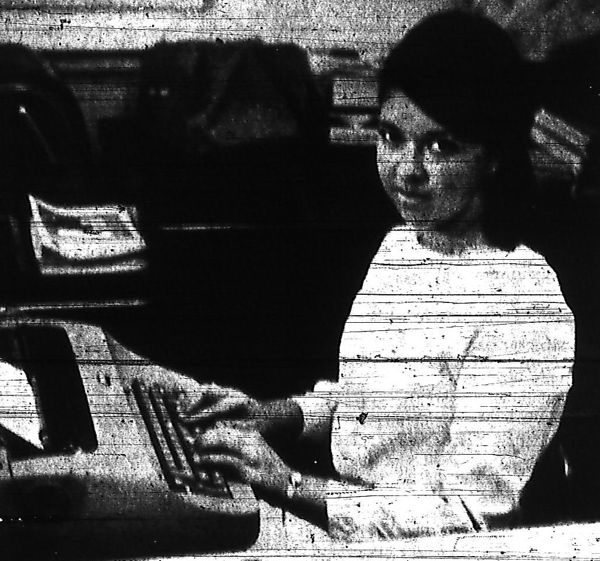 Patricia Hagan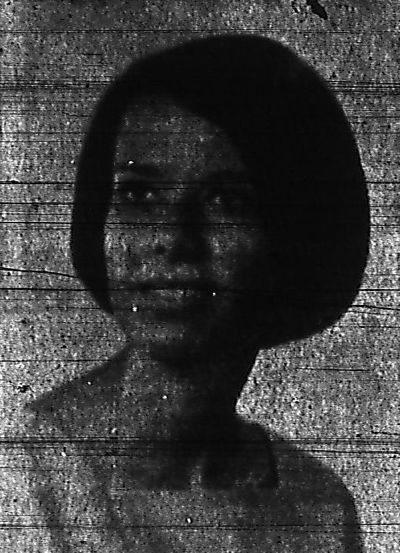 Karen Cundiff
In Cedar Grove news, we read that Mae Vincent spent a week with Mr. and Mrs. Oral Meredith on Bells Mill Road; that Mrs. Gilbert Miller had visited her brother in Georgia; that Mr. and Mrs. Charles Franke of Brandenburg had spent a Sunday with the Dan Franke's; and a welcome was extended to Mr. and Mrs. Livers who had moved into the Clifton Ratliff place.
Patricia Hagan of Shepherdsville, a 1966 Shepherdsville High School graduate, took a job as a secretary for the Bullitt County Agricultural Extension Office. She's the daughter of Fletcher and Evalena Hagan.
Karen Cundiff, daughter of Dr. and Mrs. M. J. Cundiff, was selected as a seminar leader at the State Conference on Juvenile Delinquency at EKU.
Shepherdsville First Baptist dedicated their new sanctuary on August 20th, a date that marked the 22nd year that Rev. Hartsell had been pastor of the church.
Duane Cornell, son of Mr. and Mrs. Frank Cornell of Mt. Washington, earned the rank of Eagle Scout in Troop 333 of Mt. Washington.
Linda Tate earned an award for her yeast rolls in 4-H competition.
Richard Fetty was pictured in his football gear in preparation for the S.H.S. football season.
Mrs. Melissa Ormes of Lebanon Junction would be 100 years old on September 3rd. She resided with her daughter, Mrs. Leona Spillman.
And Rodney Lenahan won the reserve championship in the obedience class of the state 4-H Dog Show at the State Fair. He was pictured with his collie "Lady."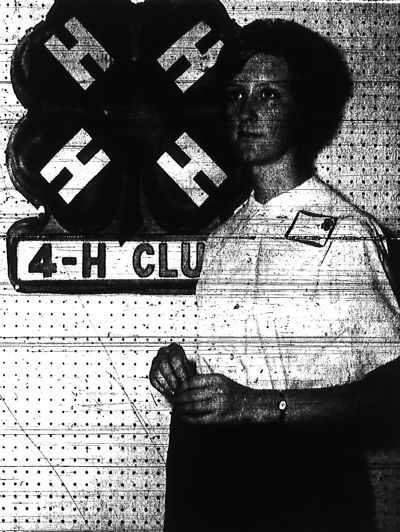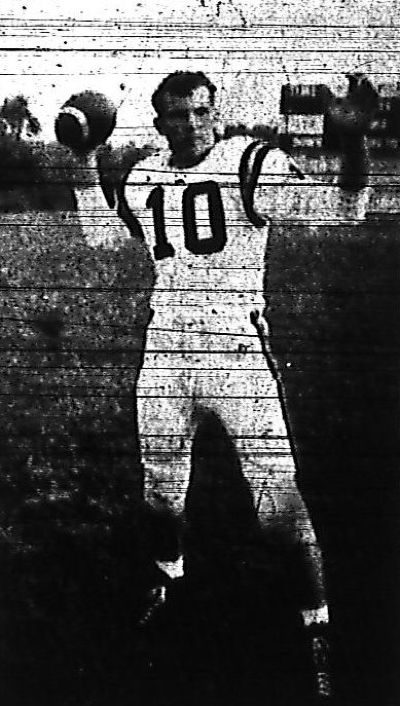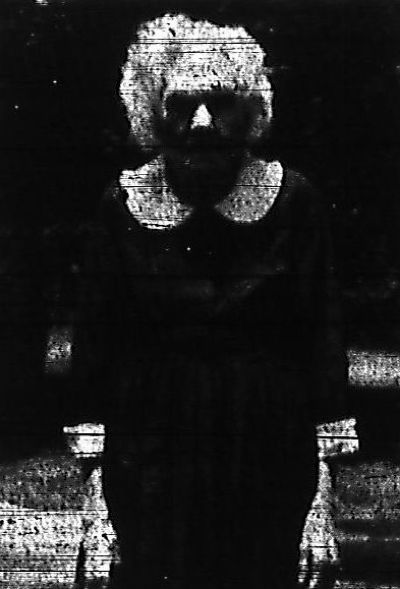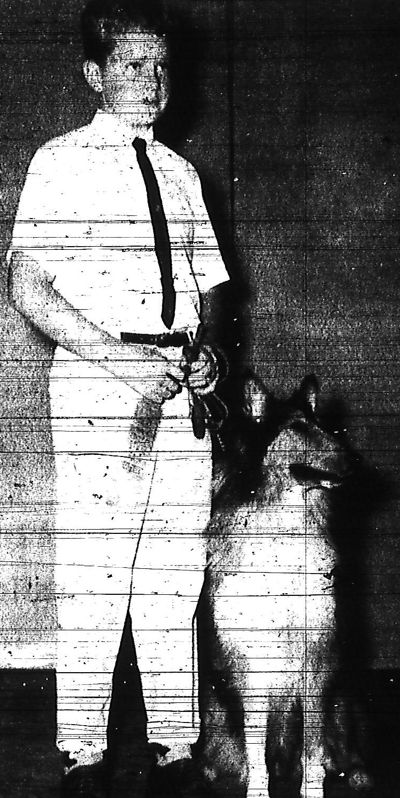 Linda Tate, Richard Fetty, Melissa Ormes, and Rodney Lenahan
September 1967
The steering committee for the Boy Scout Finance Campaign in Bullitt County was headed by Jiggs Buckman. Other members of the committee included Burlyn Pike, Neil Farris, Arthur Hartlage, Bill Hardy, James Lanham, and Norval Lee Harris.
Ralph Nader spoke at the annual RECC meeting.
In her "School Daze" column, Vickie Ann Sprinkle reminded folks to save their change for the upcoming Crusade for Children campaign. She also mentioned that Mary Lou Jasper would be entering her freshman year at Campbellsville College, along with Michael Waller.
Charles Long was a guest speaker at the Davidson Memorial Methodist Church in Shepherdsville.
Phillip Harris of the Shepherdsville FFA took second place in seed identification at the State Fair.
J. R. Jasper, president of Mount Washington Central Garage, died following a heart attack. He was 44. A Mount Washington native, Jasper was a prominent citizen of the town, a Navy veteran, a deacon of the Baptist Church, and chief of the fire department.
Linda Sue Watts was pictured in the paper as she entered a Louisville business college. Linda graduated from S.H.S. in 1967.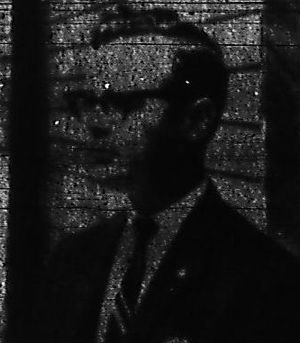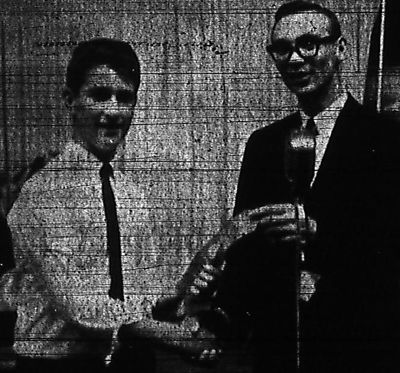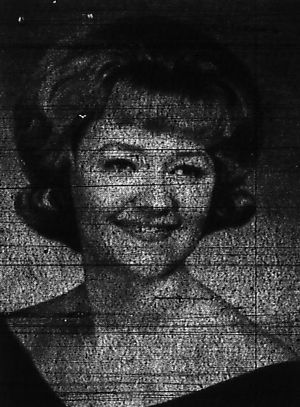 Charles Long, Phillip Harris, and Linda Sue Watts
Mrs. Firkins' fifth grade class at Roby Elementary elected class officers including Anthony Sears as president, Randall Rice as vice president, secretary Angela Bleemel, treasurer Linda Skaggs, sergeant at arms Joe Porter, and reporter Eric Farris.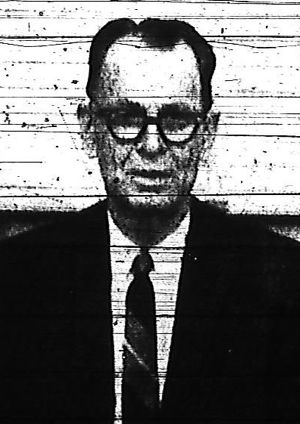 T. L. Cook
If you read the Hebron newsletter, you would know that Mr. and Mrs. Kenneth Brewer had returned from visiting Expo 67 in New York; that Mrs. Ethel Tharp, Mr. and Mrs. Billy Cox and children all spent a Saturday at Mammoth Cave; and that Overdale Scout Troop 20 spent a weekend at the Horine camp near Mitchell Hill.
At the Boy Scout Troop 365 picnic, it was announced that Senior Patrol Leader Rick Adams, Scout Joe Cundiff, and Assistant Scoutmaster Harold Adams were inducted into the Order of the Arrow.
T. L. Cook was pictured with a story about how Medicare had helped with his recent hospital and medical bills.
Jennifer Plenge, Karen Cundiff, Judy Hicks, Carol Korfhage and Brenda Stottman made presentations before the Woman's Club.
And, do you remember the Zounds? They were pictured in the paper following the release of their first record which had been recorded at the Music Mountain Studios in Lebanon Junction.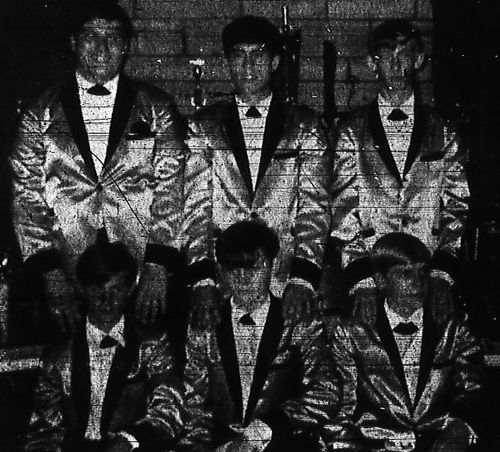 The Zounds
October 1967
At the S.H.S. Homecoming, Linda Mann was the Freshman attendant, Linda Deats was Sophomore attendant, Rita Wilson was Junior attendant, and Pat Williams was Senior attendant. The Homecoming Queen was Patsy Hodge, a senior and member of the cheerleading squad. She was escorted by varsity players William Price and Tony Blunk. Paula Shepherd was the flower girl; Dale Howlett was crown bearer.
Mrs. Evelyn Shaw, teacher representative on the Roby Elementary PTA Executive Committee, presented an American flag to Principal Woodrow Masden, assisted by students Stevie Hart and Charles Phelps.
Diana Moore, Connie Buchanan, Judy Anderson, and Faye Bacon presented a twirling routine at the Shepherdsville High School Homecoming at halftime that featured batons saturated with gasoline and lighted for the performance. The young ladies were members of the school drill corp and majorette team.
Gladys Sprinkle, news editor for the Mt. Washington column, devoted her column to the death and memory of her father, Goodloe Searcy Bass.
We learned from Mrs. Lanham, the Cedar Grove correspondent, that Mrs. Essie James visited Mrs. Jo Bland, that Yvonne Vincent married Raymond Hodge of Lebanon Junction, and that Nancy Mattingly married Joe Bowman at the Cedar Grove Baptist Church.
The Wilson Creek correspondent wrote that "Mr. Marvin Masden took Mr. and Mrs. R. T. Milligan and Miss Grace Chadwich on a very enjoyable and interesting trip to Masden's Mobile Homes Court at Radcliff." (No, folks, I don't make this stuff up!)
At the annual Roby School Fall Festival, Paul King and Jennifer Trammell, first graders, were named King and Queen. Mark Hardy and Sylvia Davidson, fifth graders, were declared Prince and Princess. Also, Mrs. Retha Freeman won the delicious jam cake donated by Mrs. Dudley Shelburne.
At the Cedar Grove Fall Festival, Robert Stolts and Sherrie Dunnavan (sixth graders) were King and Queen, while Ronald Jobe and Lisa Cundiff (first graders) were Prince and Princess.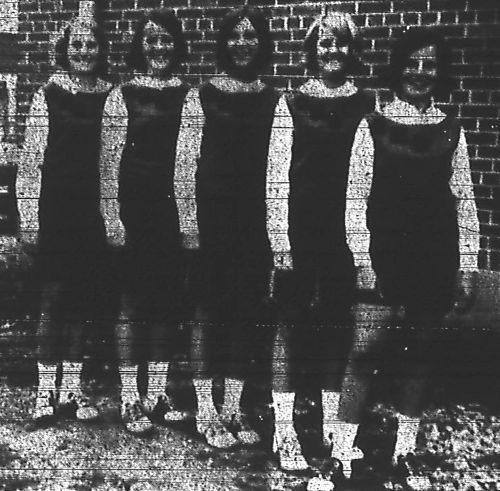 The S.H.S. Junior Varsity Cheerleaders were named. They included Diane Pieller, Paula Sue Cundiff, Judy Myers, Roxanne Pieller, and Sarah Nell Hamilton.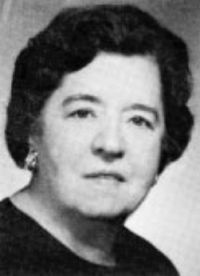 Bertha Trunnell
The Lebanon Junction High School Senior Class presented a comedy-drama at the town's elementary school. Participating as actors were Jean Johnston, Carolyn Simms, James Spillman, Edgar Sullivan, Jerry Van Vactor, Rod Willings, Kathy Crady, Linda Engle, Violet Masterson, Pat Wise, Merrell Coleman, and Anna Waters. Their director was Miss Mona Johnson.
Long-time teacher and Bullitt County native, Miss Bertha Trunnell was honored by having a new elementary school in Jefferson County named in her honor.
Members of the Bullitt County Sheriff's Posse were identified. They included Jimmy Hite, Norman Peacock, James Skidmore, Billy Troutwine, Norman Philpot, Martin Coy, Raymond "Tee" Howlett, Roman Philpot, Roy Polston, Irvin Maddox, Lester Philpot, Everett Ferguson, C. L. Croan, Leroy Skaggs, Donald McKee, Charles "Bud" Howlett, Ronnie Parker, and Buster Coy.
And the war came home to Bullitt County with the combat death of Spec. 4 Danny Dale Burkhead who was fatally wounded in Vietnam on Friday, October 6, 1967.
November 1967
Curtis Hagan was pictured as he inspected the new bridge built on Grigsby Lane to replace the one that had been washed out in August.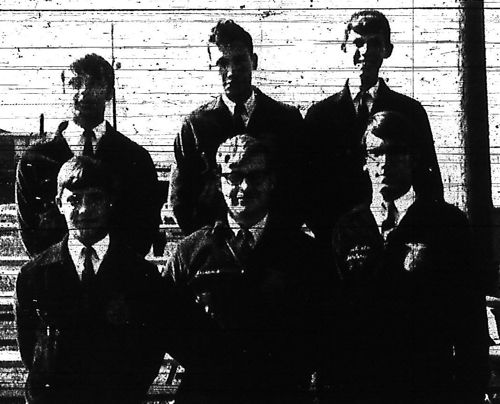 F.F.A. Officers
Local lawyers Tom Givhan and Athol Taylor were participating in Kentucky Bar events. Taylor, who was currently president of the local bar association, was attending a meeting of other presidents from around the state; and Givhan, who was a member of the state association's House of Delegates, attended an "Economic Workshop."
Thirty-five FFA members from Shepherdsville participated in the annual Pest Extermination contest, with eight receiving blue ribbons. These included Charles Tracy, Darrell Lundy, James Frans, Phillip Harris, Gary Moore, and Charles Bowman.
The chapter's officers included President Leeland Stevenson, Vice-President Mike Perry, Secretary John Price, Treasurer Dennis Crenshaw, Reporter Charles Bowman, and Sentinel Gerald Fulkerson.
The Shepherdsville High School First Honor Roll was packed with names that brought back memories. They included Brenda Loyall, Judith Denny, Desie Deschand, Linda Gillespie, Gloria Pile, John Nusz, Daniel Perry, Roxanne Pieller, Lana Murphy, Valya Perkins, Gary Moore, and Teresa Smith from the ninth grade; Donna Holt, Carolyn Jackson, Donna Walls, Brenda Hall, Vickie Ferguson, Linda Hart, Elise Givhan, Ronny Miliner, Debbie Lee, and Brenda Snellen in the tenth grade; Gloria Girtley, Sam Hardy, Pamela Sublett, Sharon Payton, Mary Jane Patterson, Teresa Keith, Randall Denny, Wayne Fearnbach, Sharon Fischer, Brenda Deavers, Pat Browne, and Dareene Barlow from the eleventh grade; and Becky Sanders, Leeland Stevenson, Mary Terrell, Mary Lou Ham, Marilyn Jobe, Judy Hicks, Sandra McMillen, John Puckett, Lois Rice, Carol Korfhage, Rhonda Farmer Cox, Judy Anderson, Judy Coy, Charlie Cash, and Peggy Crocker from the senior class.
The Lebanon Junction School Beta Club's officers included President Jerry Van Vactor, Vice-President Danny Meadows, Secretary Linda Engle, and Treasurer Anna Waters. Mr. Murphy was the club sponsor.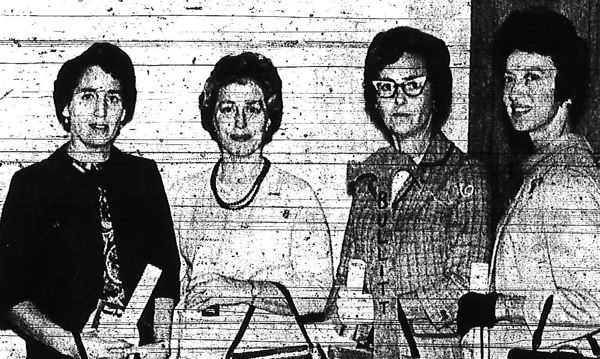 Women for Ward
The L.J. F.H.A. Club welcomed the following new members: Belinda Waters, Joyce Abell, Jo Ann McCubbins, Beverly Masden, Pam Nicholson, Ruth Whitsell, Sculda Georgio, Janet Rexroat, Cindy Samuels, Cathy Beeler, Brenda Bowman, and Roberta Bowman.
Lavenia Skidmore, publicity chairman for the Roby P.T.A., provided the paper with a report on the school's Open House event.
Jean Hatzell, Kathryn Cornell, Kathleen Hartlage, and Betty Robey were pictured as they prepared to attend a luncheon for Woman for Ward in Frankfort.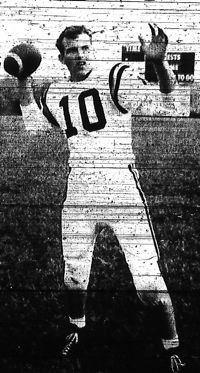 Richard Fetty
In the first year of their program to erect street signs in Bullitt County, the Jaycees published a list of 37 roads that now had signs. Many folks who read this column can remember when most county roads had no signs, and if you didn't know where a place was, you had to just stop and ask someone.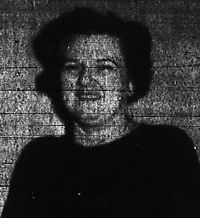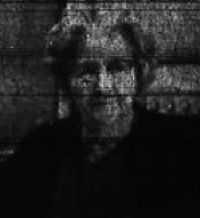 Martie and Nancy
Richard Fetty, the S.H.S. Rams' quarterback, gained 264 yards and scored four touchdowns in the team's final game, a victory over North Hardin.
Mrs. C. T. (Martie) Korfhage received the outstanding 4-H leader award at the annual banquet.
And Mrs. Nancy Strange received a bouquet of roses on her birthday from the folks at the courthouse in honor of her many years of service as Circuit Court Clerk.
December 1967
The Fellowship of Concern elected new officers including Chairman Dr. Norman Troutman representing Bullitt Lick Baptist Church, Co-chairman John "Jippy" Hatzell representing St. Aloysius, Secretary Billy B. Horrell representing Hebron Presbyterian Church, and Treasurer Bill Hardy representing Shepherdsville First Baptist.
The paper reported that Cecil Cash had returned home from the hospital after two surgeries.
Charlie Pepper scored 17 and Steve Coulter and Albert Goldsmith each contributed 11 points, but the S.H.S. Rams still fell to Trimble County 69-61. However, they did defeat Old Kentucky Home 55-49 with Pepper scoring 26 points.
The L.J. Bulldogs' Edgar Sullivan scored 26 points while Merrell Coleman added 17, and Frankie Hartlage 10, but the team still fell to Mt. Washington 89-63.
Mrs. Lee Cox of Lebanon Junction returned home from Wisconsin after visiting her daughter's family. Her grandson left for Vietnam recently.
Remember when Lynne Firkins was a "Dancing Doll"? She appeared on the TV show "High Varieties" with that dancing group when she was seven years old.
J. C. Thompson surprised the Shepherdsville City Council when he tendered his resignation as mayor.
The Jaycees presented the county with a newly-designed flag at a special ceremony at Roby School. A committee headed by Moise Napier had spearheaded the flag's development with design assistance from C. T Crume. C. L. Lane presented the flag to County Judge Neil Farris following a historical presentation by Tom Pack. The ceremony was closed with Mrs. Betty Porter singing "My Old Kentucky Home."
If you wanted one of those new Bullitt County flags, you needed to contact Moise Napier at Hardy and Mooney Auto Parts, or Bernie Wiley at the Pioneer News office.
The Lebanon Junction Beta Club added the following new members: Juanita Moore, Janet Travis, Roger Cravens, Charles Waters, Susan Geoghegan, Preston Samuels, Rosie Hoagland, and Geneva Hodge.
Mrs. Lanham of Cedar Grove reported that Mr. and Mrs. Tommy Heath and Mr. and Mrs. Johnson Ash spent a day with Mrs. Nancy Lunsford and Robin. Also Rev. Dwayne Cole was home from the hospital where he spent three weeks.
Tom Jeffries, former Bullitt County School Superintendent, received his doctoral degree at Indiana University.
The Zoneton Fire Department elected Don Christman as their new president. Also elected were Bill Cox as first vice-president, Bernard Bischoff as second vice-president, Francis Sunderhauf as secretary, O. J. Stucker as corresponding secretary, and John Durall as sergeant at arms. The department's trustees were Ike Neal, Bud Tachell, C. W. Sunderhauf, and Max Squires. Eugene Laswell was chief, and Donald Christman and Hiram Gibson were his assistants.
And seven Shepherdsville F.F.A. members attended a welding class held by Ernest Keim. Receiving certificates were Kenny Young, Cecil Burks, Jimmy Cash, Willard Ryan, Joe Howlett, Mike Perry, and Dennis Crenshaw. Also, in a welding contest, James Frans won, with Leeland Stevenson placing second, and Mike Hester third.
---
Copyright 2018 by Charles Hartley, Shepherdsville KY. All rights are reserved. No part of the content of this page may be included in any format in any place without the written permission of the copyright holder.
---