Magruder Slave Cemetery (African American Cemetery)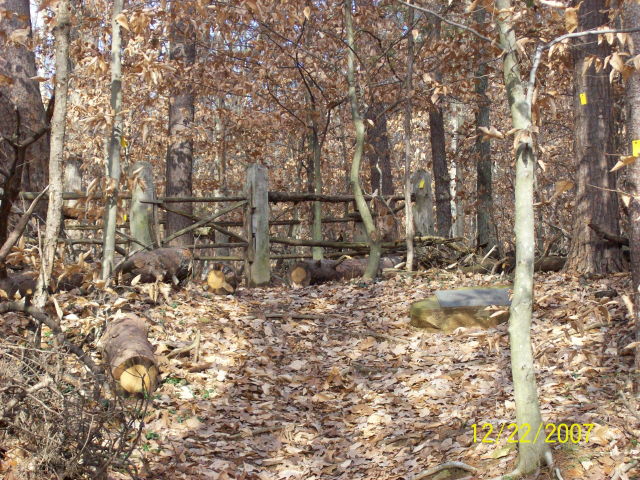 Magruder Slave Cemetery (African American Cemetery) - Location: Bernheim Forest (N 37 54.5600 W 85 39.6700); Elevation: 626 feet; Date Visited: 9/29/2007; Available Pictures= 43 [Cem #132]
Below is an image insert from Google showing the location of this Bullitt County cemetery. You can use the arrows in the upper left corner to move the image, or use the plus and minus signs to zoom in or out. You may also put the cursor on the map and drag the image to where you want it. Click on the marker to get cemetery details.
Burials: No marked tombstones just 22 field stone's.
Archibald Magruder in his will dated July 17, 1832 mentioned by name 6 slaves that he had willed to members of his family. I am listing these 6 names here as possible burials for this cemetery. I have no proof they were buried in this cemetery but believe it is very possible they were.
Fellow John
Lucinda
John son of Lucinda
Washington
Candess
Elizabeth
There was a 7th slave mentioned by the name of Tom but he was to be sold so he probably was not buried in this cemetery.
Source: Kentucky Family Records, Volume 29, Page 40 and 41