Clayton Cemetery A
Clayton Cemetery A (Moved to Hall African American Cemetery) - Location: Fort Knox (N 37 58.0500 W 85 46.3833) [Cem #37]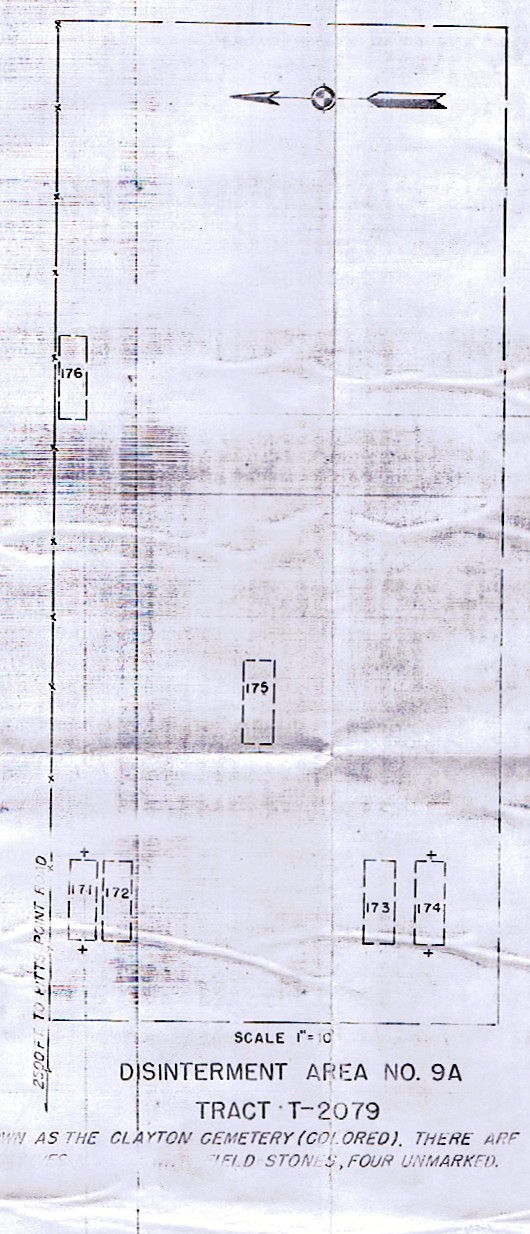 Clayton Cemetery A was originally located south of Duck Lake off of Pitts Point Road. It has been moved to the Hall African American Cemetery.
Below is an image insert from Google showing the location of this Bullitt County cemetery. You can use the arrows in the upper left corner to move the image, or use the plus and minus signs to zoom in or out. You may also put the cursor on the map and drag the image to where you want it. Click on the marker to get cemetery details. If this map does not work for you, you may be using an outdated browser that is no longer supported by Google.
Burials are identified with 2 fieldstones and 4 unmarked graves.